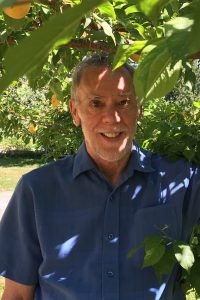 Email: suningem@gmail.com
If you are viewing this on a mobile phone, the Translate buttons and World Clock will appear at the bottom of this site. (请注意: 如果您在手机上看到这一点, 翻译按钮和世界时钟将出现在这个网站的底部.)
All times / dates: Please remember that all time references (e.g., "dawn") are PDT – Pacific Daylight Time zone. You can refer to the World Clock in the sidebar for a listing of various world cities or Google 'time zone converter' for your own zone.
NOTE: If you're looking for the Karmic, Luck, Love, Health, Career and Business, Home and Family forecast for the year 2020 – they are in my 2020 Astrology Forecast book. You can find the link to purchase this under 'PLATFORMS' in the navigation bar/menu at the top.
NOTE: in the Forecasts every week, I will not be inserting ("stay 6 feet apart") every time I mention romance or intimacy or "garden party." But you can insert it for yourself.
START NOTHING:  6:59 am to 11:11 am Sun., 2:45 pm to 7:28 pm Tues., and 5:53 am to 6:05 am Fri.
PREAMBLE:
On or before 2025, we will have a full answer to the U.F.O. question. From it, war weapons will expand. So will aggression and exploration — these are a natural pair. Next year, 2021, surprising new technologies are born, and show bright promise early. From 2025 through '43, 18 years, powerful new medical technologies will arrive. Medical and forensic researchers will reach knowledge that will still be "around" in the 2200's.
***   ***
WEEKLY FORECAST:
  ARIES:  March 21-April 19
Conversations at home, friendly relations all-'round, and romantic bubbles floating by —everything's pretty good (as long as you escape a Sunday morning lightning bolt). There might be a career opening hovering around you Sunday into Tuesday. As before, a week of romance, creative surges and gambling urges, beauty and pleasures.
Sunday morning's ambitious (and fair, don't doubt) but might also interfere with a creative, romantic, or other adventure. (If you're a night crawler, and you meet someone before dawn [about 04:30 PDT] you will never marry or have a successful business partnership.) By afternoon, an interval of hope and happiness, of wish fulfillment and emotional climaxes arrives — lasting to suppertime Tues. This is not a hugely good period for practical or business success (but see above "career opening") but a splendid Venus aspect casts a loving light on a relationship, Tues. daytime.
Many Librans will marry this last half of the year. Libra's natural marriage partner is Aries. Do you see what I'm saying? This person, this Tues., would make a good mate — a rarity these days, in some demographics. Meet friends, have fun. But withdraw to quiet solitude Tues. suppertime to the first light of dawn Fri. This might be a momentous month for you, emotionally. You have a lot to sift through. And your physical batteries need recharging, so rest, nap. A fairly good time to perform any management tasks.
Your energy and determination bound up dawn Fri. through the weekend. This is your time to make an impression, to knock on doors of opportunity and knock down doors, if needed. Your career, your reputation, will be highlighted Saturday night into next Sunday. Pursue love before this.
---
  TAURUS:  April 20-May 20
Much continues as before, Taurus. You're in a domestic phase, nudging you toward family, security, nutrition, mother nature, gardening, parenting. Stay away from all things violent or ultra-male (war, etc.) — this advice lasts to January 2021. Easy travel, easy conversations, but these are fading as you grow more sluggish. Embrace this, it's nature's hibernation for several weeks. This is your last week of good money luck; after this, you become merely normal.
Sunday starts with a disruptive stress or accident, but by noon (PDT) it flows over into an ambitious period, lasting to Tues. night. You might not feel that ambitious, but those in charge are expecting certain actions. Do what you must, without over-doing. A money opportunity Tues. daytime. This night to dawn Fri. sprinkles your mood with optimism and friendliness, brings popularity, social joys, entertainment and overall happiness. All's well, so enjoy!
Withdraw to quietude Fri. dawn through next Sunday. Some things might have to be "let go" for a few days: a legal matter, love, far travel, a media venture or cultural ritual… home and family go well. Good time to do something semi-significant: landscape, buy a burial plot, add a porch, etc. Start before Sat. for best long-term results.
---
  GEMINI:  May 21-June 20
Lots of paperwork, organizing files, corresponding, errands, calls and trips. Be curious, explore and ask questions. You are still "seen affectionately," so get out, make friends (6 foot friends, I guess, or pen pals, internet friends, etc.) and spread your news/views. Now to 2026, ethics and legal strictures might be a problem for you… stay clean, honest. Others might be a bad influence. Money remains active — is more going out than necessary? Your popularity and social life will expand all the rest of 2020. A major, perhaps decades-long wish could come true. You might be known as a bit of a warrior — or crank!
Sunday starts with stress, and a sense of not knowing something. But by noon you sail into a wise, compassionate, uplifting mellow mood, to suppertime (PDT) Tues. Tuesday daytime is great for far travel, intellectual, legal and cultural pursuits — and esp. for love. But before Tues. daytime… meh… dreams won't coincide with events, nor friendship with sex.
Plunge into career matters Tues. night to dawn Fri. — good luck rides with you! Get things done, talk to bosses. Friday starts a month of rewarding money circumstances, maybe a luxury purchase. Friday dawn also starts a weekend of hopes, happiness, flirtations and social joys — good, great to Sat. afternoon (PDT) then things become unreliable (but still hopeful!).
---
  CANCER:  June 21-July 22
The main accent lies on money, possessions, income,  buying/selling, clients, sensual attractions, memory and learning. Someone, a Gemini perhaps, might "offer" a casual sexual "situation," but it might quickly grow boring, so think twice. You're still quite talkative, restless, but that tends to dampen down after mid-week. Until January, bosses are impatient, impulsive — if you can handle that (with humour) then you might rise in the ranks!
Early Sunday is disruptive, concerns relationships; but noon onward, to Tuesday suppertime brings mysteries, depths, heightened intuition and opportunities — mostly difficult ones before Tues. dawn, then fine fortunate outcomes Tues. daytime.
A mellow, wise mood steals over you Tues. eve to dawn Fri. Far travel, legal matters, intellectual activities, cultural and belief venues, these reward with mild good progress. Career, reputation, worldly standing, ambitions and prestige relations are emphasized Fri. morning into the weekend. These go well up to late afternoon Sat. After this, into early next Sunday, they might go well — there might even be a lucky surprise — but it's hard to rely on any plan or goal. Go with the flow, react rather than act.
---
  LEO:  July 23-Aug. 22
You're at the top of your game, Leo — attractive, humorous, charming, energetic, effective and a leader! Social joys, flirtations and popularity continue to swell, but this is the last week of that, so take advantage. (Friday starts a few weeks in which pleasures become private.) Your reluctance to speak up, to tell someone something ends mid-week — you've been mulling things over since late May — soon, you'll speak.
Now to next January, your legal, philosophical, religious, intellectual, far travel, fame, and love life will intensify, in ways that put you "on track" to good results, even to a better life. Don't argue just to argue, though.
Sunday morning's disruptive and your health might be a bit down. Sleep in. This noon to suppertime Tues. brings crucial relationships, fresh horizons, opportunities, relocation themes, and interactions with the public. These hit mild rejections, stormy waters until Tues. dawn — then this daytime blossoms with goodwill, love, open doors.
Mysteries and secrets, depths and treasure, heightened intuition and heightened sexual yearnings, financial opportunities and medical choices fill Tues. night to dawn Friday. This is a productive interval, so proceed with research, investment, or life-style, other plans. You're dealing with "underground forces," so dig deep to discover!
Friday morning into the weekend emphasizes legal, philosophical, religious, intellectual, far travel, fame, and love matters. If you're at that stage, declare your attraction — or love — for someone. Before Sat. suppertime best. (You might get a unexpected answer, which can send you off on the path to true love.)
---
  VIRGO:  Aug. 23-Sept. 22
Higher-ups still favour you this week, but it's the last such week for awhile, so don't procrastinate: get out and start something, ask for more responsibilities, or at least be noticed. You've had many hopes, many "goals" floating by you, raising your spirits, for the last 2 months — now settle down quietly, until late August, to plan how to achieve them. The main emphasis is on rest, gov't and management dealings, spirituality and charity. Your sexual side remains potent, driven, until next January. This influence also rewards research, occult studies, and investing, even starting a business — be careful, but determined.
Sunday morning's romantic, but a surprise might cut the cooing short. Tackle chores Sun. noon to suppertime Tues. Be careful, follow safety rules, eat and dress sensibly, esp. to Tues. dawn — after this, Tues. daytime offers success (buy machinery/tools) even career fortune. Tuesday night to Friday dawn brings relationships, opportunities, fresh horizons, relocation themes — co-operate, be diplomatic, and eager to join with another, and leap on any opportunities. Good results! However, sidestep career issues, the temptations of ambition.
You dive into the depths Fri. — of love, of finances, health, of intuition and your subconscious. Chase these until Sat. afternoon (PDT) then, after this, embrace what comes, without chasing (for it might be the wrong rabbit, whereas life will bring the right one). A commitment leads to consequences — probably good ones, tho' they seem to fight your romantic interests a bit.
---
  LIBRA:  Sept. 23-Oct. 22
Wishes can come true, Libra. Social joys, popularity, optimism and new hope, flirtations, possible life mates, all pour in for the next three weeks. (Potential life-mates arrive for 5 more months.) You've been vocal on the job/career front since May. This week, you quietly let go of such talk, as more social matters occupy your thoughts. The phone will start ringing, mid-week onward. For 16 weeks, intellectual, love, legal, cultural and travel interests have drawn you; this continues for the present week, then will dissipate. So if you have someone to propose to, do it now. (Tuesday morn, afternoon best.)
A sluggish Sunday morning might be shattered by stress, but noon onward (to Tues. suppertime) brings beauty, peace, a creative, speculative and romantic urge. These run into barriers before Tues. dawn, success after. Time your actions — routine Mon., new approaches Tues. Tackle chores Tues. eve to dawn Fri. Plunge in, you'll get a lot done. Eat, dress sensibly, avoid heat exhaustion, wilted food.
Relationships face you Fri. morn into the weekend. Fresh horizons, new allies, opportunities, relocation themes — and love — all blessed through late afternoon Sat. Then to Sun.'s wee hours, less predictable, but could be even more opportune. Then, 2 am onward next Sunday, you can see the reasons why love will wrestle with some barriers going forward.
---
  SCORPIO:  Oct. 23-Nov. 21
The emphasis lies on prestige relations, worldly standing, ambitions, career and pressure to perform. (You will perform just fine, esp. this easy week!) You've been investigating, mulling over the mysteries of love, life and the universe the past two months. That ceases mid-week, as talk and reports/instructions start filling up your career space. You've also been attracted to someone with a combination of affection and intimate desire… this tends to end after this week, so forge ahead now, before the "moment" passes. (You'll have a chance or two Tues. through Thurs.)
Sunday starts with a restless curiosity but by noon (PDT) you start to "settle in" as a domestic interval arrives, luring you to rest, family, garden, security, mother nature… time for a beer on the back porch. Sun,/Mon. aren't great here (car trouble? difficulty finding right words? boring companion?) but Tues. daytime offers sweet success, even sweet intimacy (and/or a good financial stroke). Romance calls Tues. eve to dawn Fri. Indulge yourself, bask in someone's (or nature's) beauty, in pleasure; take a risk, feel the adventure; invent something, or dive into sports/games. All's well!
Back to work Fri. morn into the weekend. Plunge in Fri. and to late afternoon Sat. A good time to buy tools/machines, to hire someone for a short-term job, and/or to cook up a new business or career idea/project. Saturday eve into Sunday's wee hours might be as fortunate — even solidly lucky — but it's hard to tell/predict.
---
  SAGITTARIUS:  Nov. 22-Dec. 21
The main emphasis lies on far travel, law, higher learning, publishing, fame, statistics, international affairs, import-export, religion, life philosophy, and cultural venues — and LOVE. I emphasize the word because this week and the next two, it will be easy to see how all stands on love, and all evolves from it, even practical things. And because love is likely to be on your mind, in your life, emphatically, now to January.
If you're single and don't want to be, a huge romance might spark at any time. And if you don't want romance, a huge adventure might await. (Ever seen the film, "Romancing the Stone?") If Covid-19 wasn't around, you'd probably already be off to some foreign shore. This week continues, but ends (Fri.) several months of benevolent replies and agreeable responses from others. If you're on the edge of a proposal, make it!
This might come just in time, as two months of worry, mistrust, consequence and ambition, ambition for sex, for a financial coup, secrecy and jockeying in tight spaces, ends Tuesday. This has actually interfered, in some cases, with real romance. But Tues. also starts 15 days of "formalizing a love" — which can mean wedding plans, or visiting a foreign country to see your love, etc. In general, anyone who "arrives" between now and Aug. 20 might become a life-love, if you're seeking.
Sunday starts disruptively (not good for money, shopping) but by noon you feel happy and restless — errands, trips, calls, paperwork, casual friends are slated, until Tues. eve (7:30 pm PDT). Sunday/Monday are difficult, but Tues. daytime helps you communicate in just the right way, with just the right person. Do so — love — or a practical reward — might hang in the balance.
Be home, with family, at least in your heart, Tues. night to dawn Fri. All is good here, so march along, garden, hug the kids, plan the vacation, etc. Friday into the weekend brings romance. Chase it (or creativity, etc., etc.) actively until Sat. afternoon. (A great Sat. night in Europe!) After this, into Sun. morning, you might also be blessed, but it's less certain.
---
  CAPRICORN:  Dec. 22-Jan. 20
You're one week into a month of secrets, revelations, commitment and consequence, Cap. Those last two should be beneficial during this easy week.  Conversations continue with partners or the public — until Tuesday, when your utterances and thoughts turn inward for a few weeks. Work and co-workers remain pleasant. Your home life intensifies: courage and determination are easy here: gentleness, maybe not so easy, but valuable.
You're filled with energy Sun. morning, but stress connected to an unforeseen event/factor might cool your jets. This noon to Tues. suppertime points you toward money, earnings, purchases, sensual attractions. You'll encounter obstacles up to Tues. dawn, then success Tues. daytime. (Good time to buy machinery or "fine" tools, or to hire employees — but watch, don't offer too generous a wage.)
Tuesday eve to Friday dawn bring domestic things — kids, spouse, garden, nutrition, mother nature, security, landscaping, repairs, etc. These go very well to late afternoon Sat. After this, into Sunday, they probably go well, but there's at least one surprise — might be a good one!
---
  AQUARIUS:  Jan. 21-Feb. 18
Relationships emphasized until Aug. 22, Aquarius. ("Relationships" includes relocation, general opportunities, fresh horizons, and dealing with the public — even fame.) You have the verbal skills and energy to pursue whomever with conversation. You'll find that others are very quick with words, also, mid-week to Aug. 20. A Gemini or Leo might be involved. If you're chasing a Gemini, act this week, for Friday takes your luck down a step with this sign. If you want marriage more than romance, chase Leo. (Or whomever!) For best success, be co-operative, diplomatic, and eager to join another's bandwagon.
Sunday starts with weariness, but a jolt (or just tension) jumps you out of bed by noon, and imbues you with an energy and charisma that lasts to Tues. eve. That energy mostly aids you in career and ambitious areas, not in love, Sunday and Mon. But Tues. daytime reverses that: affection flows freely, and you both impress and are impressed by someone who's very easy to look at. A good day, also, to create, write, invent, purchase a luxury item.
Chase $ Tues. eve to dawn Fri. Buy, sell, schmooze with clients, ask the boss for a raise, attend or hold a garage sale, etc. Memory and learning go well, ditto sensual, casual intimacy. An easy interval. Errands, communications, short trips, curiosity and paperwork arise Fri. morning into the weekend. Dive into this, call, write, visit, ask questions — you can establish good contacts, can find common ground, agreement with a mate, lover, or prospect. Best to late afternoon Sat. Might be good — certainly surprising, adventurous — after this, into Sunday morning.
---
  PISCES:  Feb. 19-March 20
The focus remains on work, drudgery, machines/tools, employment/employees, and daily health. You might have one last romantic call/date — not that it's over, but that you wind down a wee bit in August, to digest what has occurred. Your home remains soothing, your family affectionate. Pisces parents giving birth now (April to Aug. 6) will have a loving, graceful, happiness-inducing child (all his/her life). Your money situation — until January — is like standing in a river, trying to capture the water flowing by you — a lot of it, but how much can you hold onto? Maybe get a bucket! Try to dampen spending, reduce debt.
Sunday morning's hopeful, cheerful, but a bit of stress shows you how tired you are. This noon to suppertime Tuesday, rest, contemplate, be charitable (helps your karma) spiritual, and deal with agents, advisors, gov't and administrations. You'll meet obstacles (monetary ones, and others won't talk) Sun. to dawn Tues., solid success Tues. daytime (financial, intimate, real estate, family). Your energy (a lot) and charisma (somewhat) surge upward Tues. eve to dawn Fri. (All PDT.) Charge ahead — you can get a lot done, can cure health irritants, impress higher-ups with your efforts. A good, smooth interval.
Pursue $ Fri. morning into the weekend. Buy and sell, send invoices and pay bills, ask for a pay raise (even if you don't get it, you'll make a favourable impression, will put your name in their cogitations) — also, chase "pleasure sex" and/or sit down to memorize something. All these succeed to 4 pm (PDT) Sat. (midnight in Europe, to 7 am in China, etc.). After this, into Sunday's wee hours, you might still succeed, might even hit a jackpot — but nothing's certain, so be aware, astute.
THE END.
AFTERAMBLE:
A few Sagittarians have written me about my forecast that their sign will enjoy intense romantic influences July to January ('21). How, they ask, can romance possibly occur with Covid and the 6-foot distancing? Well, there's pen pals, internet, zoom, FT, et al. But these Sages have a valid beef, which I have not highlighted, because it's depressing. Here it is: Saturn, Jupiter and Pluto sit in Capricorn, square or in "refusal" position (and also in the stronger position) from Capricorn — these cannot crush, but they certainly can imprison, discourage, deflate, and erect huge obstacles to Mars in Aries (the phenomenon that bequeaths 6 months of romance to Sages).
What it means is that Sagittarians, to succeed in love during this time, should:
1) pick the Gemini (before Aug. 7!) rather than the Aries, or in other words, choose a peer-to-peer, equal-to-equal, mature, balanced partnership-style love, rather than the self-indulgent pleasure of romance.
2) if chasing romance, be prepared to accept a problem or obstacle. In some ways, you might get around this by joining the Aries in his/her ambitions/career. Or, you might lose money, or have to let go of your tight-fisted stance. Or romance might bring problems with health or government.
3) you must also recognize that this romance conflicts with your general goals, esp. $ goals, which is one of the sacrifices such a love will demand.
Some good news: by Dec. 17, Saturn (often love's enemy) will leave this love-killing triad of planets. Dec. 19, Jupiter will leave the same triad of planets. But Mars stays in the romance-boosting position until January 5, so you Sages have a bit over 2 weeks to find and leap on love, from Dec. 19 to Jan. 5. (This also can mean, if you fell in love before mid-Dec., its last half and early Jan. might reward you, as love, finally, wins out!
But that still leaves Pluto in the anti-Sage-romance camp — until 2025. Pluto rules Sage's restrictions and fears, its background, hidden side, and its spiritual and health zones. Pluto also rules sex in general. A love that begins July 2020 to January 2021 will contain a cruel side, which emerges when sexual problems (or fears) occur. These problems will be most apparent Sept. 9 to Nov. 14. (This cruel side that tries to kill love actually has begun long ago: 2008, and lasts to 2025.)
THAT SAID, remember two sayings: "Love conquers all," and "It's better to have loved and lost, than not to have loved at all."
Okay, so you asked.
Oh, and guess which 3 planets created the Covid-19 pandemic that is keeping potential lovers apart? The same three: Pluto, Saturn and Jupiter.
As irony would have it, this same period — actually, a bit longer, December 2 or 3, 2019 off and on to Dec. 30, 2021, 2+ years — is considered one of the best times to start a business (astrologically). There are times within these 2 years when new business starts would produce much optimism and an enduring income, but, it appears after a few years, not an increasing one: mid-May 2020 to late September 2020 is such a time.
***   ***
Covid: unless there is a war, I think the covid virus will "get in gear" again in November, after "drifting" July to then. This second spread or "push" from the virus (third if we include June/July) will be about equal to the strength of its first push, in Dec./Jan. of 2019/20. But it might be much more pronounced than that first push, at least in an absolute sense, because it will be starting from a base that is already high. For whatever reason, there might be a fight the medical world must win. Researchers with a first name beginning with A, R, G or N should be given free rein, at least until next January.
Two bright sides to this:
1) the virus will tend to abate after December this year; and
2) these sort of mass death episodes are usually followed by good; seen far in the past, the common comment will be, "Well, it turned us in a better direction," or "Yeah, things got better after that," or "Yeah, we developed these new miracle drugs (I realize that's an old, innocent phrase) — thank the covid for that." Or some such.
Just as the Second World War (also WWI, as they will be seen as two hills, or brothers, maybe in 500 years) as the wars destroyed useless monarchies, established social/economic safety nets, and brought the technology boom — jets, atom bombs, radar, television, drug production, (parachutes!) (thanks Leonardo!). The point is, wherever we go or how advanced we become, when we go to the past, we find the roots, the first concepts, of what we do now. Leonardo invented the helicopter hundreds of years before we actually made them, and could power them.
Often, the further back into history we go, the deeper the roots lie. Literature comes from written records in Assyrian times. (?B.C.???) , but writing came from an ability to abstract, to use symbols and universally agree on their use and meaning: 1 means 1, 2 meant 2, and so on.; to form an alphabet in which certain symbols stood for certain sounds — a huge breakthrough upon which half of civilization stands. So when the next iPhone inventor comes along, remember that he/she would go nowhere without an alphabet and a language. Language itself has deeper roots, and so on.
When I saw the cave paintings in France 25 years ago, I was stunned by one thing: these painters, esp. several of them, stared back at me with a genius, a calm view and understanding of the world, and an energy — well, my words are ruining it. 17,000 years ago — 170 centuries — these artists knew the world, possessed a consciousness that would rival Picasso and Shakespeare, Monet and Mann. What surprised me was — hard to describe — how directly they communicated with me: there was just no difference in our minds. (We often feel this for a short interval. We say, "I felt like he knew me!" or some such.)
For an artist to survive changes in fashion and taste is a rare and rewarding thing. Many critics, readers/observers and artists/writers, whether they deny it or not, give a book or painting or sculpture points for simply having piqued people's interest for an "n" time. Well, at least in pure survival terms, Shakespeare, for instance, is only 500 years old, Picasso under 100. These artists are reputed to be 17,000 years old — almost 200 times Picasso's span, and 34 times Old Shakey's duration to date. (I like Shakespeare; he's very unusual, great and loveable.) And the personality in their paintings — I can't see any difference between us. As I stared at the paintings, 17,000 years almost disappeared, like a wisp in a fantasy.
***   ***
I just heard a social scientist on tv say, "the prisons are full of fatherless men." Evidently studies show that children who had both parents outperform single-parented kids in every category. In 1960, 5 per cent of children were single-parented. Now 40% are. Where do you think the rage of these months of protest come from? They're a symptom of social decline, which will be followed by softening in many areas: financial, creative, arms, etc.
You can see the evidence easily — or is it the result? — in China, primitive and energetic, driven by intense desire, and the U.S. (we first saw it in George Bush, the way he responded to Katrina), lassitude, sophistication and, frankly, boredom and anger. You can see Trump is going: "What? What the hell can I do about this?" because they are deep and almost unappeasable, the anger and endless list of grievances. Even he has been showing the anger. It spreads like a virus.
I think the Republican reaction to this (if they contemplate it) is shock and horror, and a push toward increasing two-parent families again. The Democratic reaction is to accept it as an unstoppable side effect of progress, or part of the transformative human and social forces of change. This might be why the Dems are "going easy" on the protesters, because they realize, even if only intuitively, that this is a result of single-parenting, and they feel some responsibility, or guilt, that they allowed these "children" to be so abused, and on such a scale (40% of all children).
The basic question comes down to: do we pursue knowledge, sophistication, and absolute freedom (Dems — yes, freedom; I'll explain later) or do we pursue strength? The trouble with the sophistication direction is that it leads to the original meaning of the word: weakness. It is worth having absolute (as close as humans can get to it) freedom now if by doing so we invite other nations, who are pursuing strength, to subsume us? This happened to the Brits in the 1800's and early 19's. They have never recovered their earlier place in the world, and are lucky that they bred so many children: U.S.A., Canada, Australia, India, et al, who give them a ghost power, an alliance prestige.
***   ***
The best people in — and sometimes beyond (Jules Verne, Jeremiah?) — our society are usually  those who are most adept at something, either by birth or by practice.
***   ***
I absolutely believe there is an afterlife. Hell will exist, also, if you choose hell, and it will last as long as you last in sin, which can be eternal. I feared eternal hell for decades, because I thought the punishment and imprisonment came from outside me. Then I half-realized that if you go to hell after death, it is because you choose hell. There will be an awkward, stumbling, painful period if/after you abandon sin, but it will pass, and then joy will begin to come. In this way even the deepest sinners eventually find heaven.
***   ***
NOTE: THE FOLLOWING ITEMS ARE POLITICAL IN SUBJECT MATTER:
Ironic that the protesters pulling down the Confederate statues are from the left, the party that these statues were built by and in honour of. Robert E. Lee and other Confederates were venerated by the slavery-supporting left. So this wrecking of statues is a sort of cultural patricide. These are father-haters. But in a wider sense, these are an important element/factor in a major change upcoming.
For some reason this change requires a rejection of all history, all "parents." It is a revolt by the children, somewhat as in the '60's, hand-in-hand with a surge of expression by the middle class liberal side of humanity, who have been told an improvement in justice and new ideas, in express-yourself zones is constantly occurring, but want more than telling. BLM is sort of tossed on the waves of a deeper phenomenon: the alligator-powerful gyrationism, the twists and agonized turns of the statue-wrecking crew.
***   ***
The FBI engaged in so many criminal activities, yet have not bothered to uncover many crimes by foreign countries. As I wrote here at least a year ago, the FBI, judges, lawyers, all are corrupt. They live in a sewer of corruption. Now at least 2 democratic judges (despite Justice Robert's misguided pronouncement that judges are non-political) have demonstrated rank bias against conservative victims of FBI and police harassment (Stone and Flynn — and Trump, though not the man, the agenda).
***   ***
Three things still bother me:
1) in 2016, when Trump was nominated, Barrack Obama could not speak for several very long minutes. He tried to speak — he was in front of an audience — but all he could do was stutter wildly. What scared him? I doubt he was freaked because a Republican might win (which no one believed) but that it was Trump who might win — his political innocence and his arrogance hinted that he might not bow to anything existing behind the scenes. This was the man who accused him of non-U.S. birth, a racist to those who think quickly, as Obama does.
Obama knew he had acted illegally in some situations (e.g., he was involved in the sale of uranium to Russia) and at the least was a material witness to Biden's acts, etc. Letting his emotions and a small nagging fear nudge him, he committed yet another and deeper sin: he planned the undemocratic, covert spying on and destruction of this outsider. Now he became a Nixon, but one more wily and cautious than his predecessor. All this — except Obama's stuttering — is my supposition; I have no proof supporting any of it.
So the conspiracy theorist within me thinks: Obama wasn't freaked that a Republican might be the next President. It was something deeper, something the public was not "in on."
Then, 2) shortly after the election, I saw Mike Flynn, the general promoted to Trump's inner circle, and a faithful campaign speaker, walking through the lobby of Trump Towers. Why is there a dark cloud over him? I wondered. It wasn't a victim's dark cloud, but a guilty cloud. I thought he might be criminal. Still not explained.
Finally, 3) when Bill Barr, the Attorney General and a Trump ally, was interviewed a few months ago, when he was asked about the Durham Investigation and prosecuting everyone, i.e., deep state members who possibly committed crimes, Barr began to stutter, and his eyes went wild, rapidly shifting everywhere: a strong sign of lying and fear.
What's happening that we're denied knowledge of? What are these guys hiding? Are they,  all three, strangling in the tentacles of one octopus?
***   ***
The real question for Americans in this election, is do they want adventure, or safety? They should be warned, neither of these is what it seems.
If it was decided on logic without party tribalism, Trump would win. If it was determined by emotions, Biden would win. However, Biden's comforting fatherly looks, so dear to many women, are beginning to thin. Sometimes he looks frail, not comforting but maybe needing some. But Trump will have to come back from a real emotional deficit. He made a huge mistake during the pandemic uproar: he let confusion reign, then reacted with anger when it would not solve anything, leaving him weeks behind. That wobbly path seems to have steadied now, as the administration has placed its faith in therapies and, especially, a vaccine.
But if a vaccine is not forthcoming, Trump might be nowhere again. He needs to plan a calm, logical continuance of the present precautions, and perhaps add more, or have more in planning, in the event that a vaccine proves elusive.
***   ***
Here's another benign email, typical of what comes in once a week or so:
THE WAY YOU TALK ABOUT OBAMA ONE WOULD THINK YOU'RE A RACISTS AND CROOKED ABOUT THE RUSSIANS, I DON'T THINK SO.  ON THE OTHER HAND TRUMP IS A SERIAL RAPISTS, A TRAITOR TO ALL AMERICANS, A FUCKING CROOK, A LIAR AND A PIECE OF SHIT THAT SHOULD BE DEAD. AND I'LL BE DAMNED THAT NO ONE HAS GOTTEN TO HIM YET.  HE'S ALSO A MURDERER AND RAPES CHILDREN AND YET YOU STILL SUPPORT HIM.  YOU'RE SUPPOSE TO BE A GOOD MAN, I NOW HAVE DOUBTS FOR ANYONE THAT DENIES THE RUSSIAN INVOLVEMENT AND SUPPORTS TRUMP IS THE SAME AS TRUMP.
(Capital letters courtesy of the writer.) (Notice she seems to have missed the written documentary evidence that was declassified July 23, revealing that the FBI, with Biden and Obama, engaged in a felony (serious crime) — they illegally conspired to spy on Trump and Flynn during the 2016 election race, and did so on at least 3 separate occasions.)
***   ***
You've long heard that Trump has been exonerated from the left's disingenuous accusation that he was in cahoots with the Ruskies. But did you hear that the slime dossier (with Jim Comey's breath all over it) that was the basis for the whole 2 year investigation and slander, which supposedly 'emerged' from Russian intelligence, was written by an American working as an FBI sub-contractor?
Now, wouldn't it be something if Antifa was found to have Russian connections and support? It's  not improbable.
/30/