IF YOU ARE ON A CELL PHONE, THE ADDED FEATURES (PLATFORMS, SHORT STORIES, YEAR AHEAD, ETC.)  CAN BE ACCESSED FROM THE TOP LEFT HAND CORNER (STACKED LINES). ALSO, THE 'TRANSLATE' & WORLD CLOCK WILL APPEAR AT THE BOTTOM.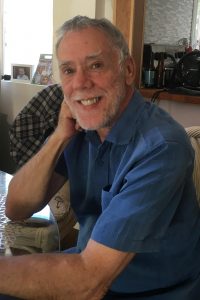 请注意: 若您用手机浏览此网站,翻译按钮和世界时钟位于网站的右下方,谢谢
*** All times / dates: Please remember that all time references (e.g., "dawn") are PDT – Pacific DAYLIGHT Time zone. You can refer to the World Clock in the sidebar for more listings or Google 'time zone converter'.
Email: suningem@gmail.com
NOTE:  If you'd like to view Tim's 2 YouTube interviews, and his 2022 forecast, click on these links:  Unveiling Astrology
Unveiling Astrology Part 2
Jan 07 2022 The Transits of 2022 – YouTube
START NOTHING: 5:39 am to 3:53 pm Mon., 9 pm to 11:34 pm Wed., and 1:07 am to 3:34 am Sat.
PREAMBLE:
ALL SIGNS — Remember, don't start any significant new projects, purchases or relationships before June 3. (E.g., a significant purchase would be a new suit or clothing; and up from there.)
WEEKLY FORECAST:
  ARIES:
 

March 21-April 19

The accent remains on money, buying and selling, possessions, casual sexual attractions, and rote learning. This is a good area to pursue for 14 more months: karma will "show up." Not a good 14 months for investments or increase of value, though. You still feel held back, uncertain, until May 24. Digging into research, questioning the gov't or head office, will relieve the feeling of being restricted, indecisive.

On Tuesday, Jupiter enters Aries, starting a year of splendid personal luck. Wait until June to plan this exceptional year ahead. Some Aries will wed, some will voyage afar, some chase higher learning or media/publishing — all fortunately!

Romance, creative surges, gambling/beauty/pleasure pursuits for Sun./Mon. Not the best love results, 'cuz you're in a "money phase." Tackle chores Tues./Wed. — you can get a lot done Tuesday but might be uncertain about a task Wednesday. Relationships arise Thurs./Fri. Be diplomatic but hopeful — love is possible, so is alienation.
  TAURUS:
 

April 20-May 20

You continue to ride a wave of energy, clout and charisma, Taurus. But don't start any significant new projects, purchases or relationships before June 3. Males make better friends than females, most of May. Until summer of '23, you will gain by being yourself, not bending to another's p.o.v. (or criticisms). Tuesday starts a year of expansion of management, contacts with gov't and large corporations or orgs. Your spiritual, emotional, moral progress will be important, and deep. Research can lead to hidden riches. All these, gov't to spiritual to research are touched with mild but sweet luck.

Sunday and most of Monday daytime ties you to home, family and security situations. Not the easiest interval. Monday late afternoon (PDT) through Wednesday brings romantic vibes, creative surges and risk-taking urges — a pretty good interval (faint praise) best Tuesday pm. Tackle chores Thurs./Fri. Good interval, you'll get lots done. Saturday needs care, esp. in relationships and public "appearances."
  GEMINI:
 

May 21-June 20

Lie low, rest and recuperate. Be spiritual, charitable, and seek advice (not from a Scorpio). Start no new, important relationships, projects nor purchases. Before June 3, neither make nor accept promises, or commitments. Higher-ups are temperamental until May 24. You remain relatively popular; women and "subtle" men favour you as friends most of May.

Tuesday begins 12 months of social expansion/delights, popularity, wishes coming true, optimism and flirtation. I give this advice once every 12-13 years, Gemini: now to May 2023, join at least 2 new groups, clubs, political parties, etc. What transpires can improve your life for a long time, maybe decades. (Hint: because Mercury retrogrades the same day as Jupiter enters Aries, this huge year of luck and friendship has some connection to your past.)

Errands, calls, talks, trips and paperwork fill Sunday to late afternoon Monday (PDT). All's okay, nothing exciting. Slow down Monday eve through Wed. — garden, embrace the family, repair the house or yard, etc. A Pisces might oppose your efforts. Be diplomatic with higher-ups Wed. Romance, a creative or speculative surge, finding beauty, pleasure, these colour an enjoyable (but still not spectacular) Thurs./Fri. Saturday's for work, protecting your "daily" health — be cautious, esp. around tools.
  CANCER:
 

June 21-July 22

Social delights, popularity, optimism, flirting and general happiness fill this week and next, Cancer. (Although, in truth, this week is a bit slow or shines "half-bright" — for all signs.) Tuesday begins a year of supercharged career, prestige and status luck. It could bring a promotion, a status marriage, or the start of your own successful business. VIPs will open their doors for you. This May, that is doubly true, as higher-ups feel a true affection for you. Strictly avoid any law suit.

Chase money, buy/sell, learn something, or get intimate with someone, Sunday to late afternoon Monday (PDT). Errands, paperwork, trips and communications fill Monday eve through Wed. Tuesday best — careful early and late Wed. Head for home Thurs./Fri. — hug the family, rest and nap, improve nutrition, etc. A good interval. Saturday's romantic, filled with glimpses of beauty and pleasure moments. But it's NOT a good day to seek new love.
  LEO:
 

July 23-Aug. 22

Home, rest, family, warmth, garden, nutrition, mother nature, and security — two more weeks of this, Leo. (Then a romantic month will arrive, which is likely to be significant, maybe life changing.) This is a so-so week, so just plod along. DON'T start any new projects nor relationships. A good week to prune plants. You remain highly sexual, and deeply attractive — but to the right person? Dig deep for valuable facts, documents. Tuesday begins a year of "expansion" (usually very lucky) in legal affairs, international travel, publishing/media, cultural venues and social rituals (e.g., wedding). This will be a memorable year for love.

Your energy and charisma soar Sunday/Monday — but proceed slowly; results are elusive. Chase $, buy/sell, hug someone, seek easy intimacy Monday night through Wed. Swift chores, paper work, trips, and communications fill Thurs./Fri. A smooth, pleasant interval. Saturday's for home, and everything in the first sentence above. 
  VIRGO:
 

Aug. 23-Sept. 22

An odd time, Virgo: on one hand, you feel mellow, calm, want to follow society's best paths; on the other hand, you are (or soon will be) fascinated by power, sex, secrets and temptations. The good news is, these two "motives" will neither hurt nor interfere with each other. You could be with (or courting) the right mate, your true life-mate, and if there's sexual attraction everywhere with him or her, all the better! Applies esp. to Virgos 18 – 36 years old. DO NOT start a new important project or relationship before June 3. Tuesday "quiets down" the relationship luck of the past year, and begins a year of deep, strong sexual, power, financial, medical or lifestyle opportunities, commitments and consequences.

Lie low, rest, ponder (don't plan), seek spirit and seek advice, Sun./Mon. Not a lot here: be cautious. Tuesday/Wednesday raise your energy and charisma and sense of timing to a monthly peak — get out, see and be seen, impresses others, esp. a romantic other, but DON'T start anything significant yet. Chase money Thurs./Fri. — buy/sell, drop a hint about a pay raise, etc. Casual intimacy there, if you want it. Errands, trips, communications and contacts, Saturday. Be cautious, alert.
  LIBRA:
 

Sept. 23-Oct. 22

The emphasis remains on sex, lust, power, financial actions, investigation, deep currents and the rise of your subconscious to the surface (also known as intuition). Your work is hard and intense. Others treat you with grace and affection now to May 28. In addition, Jupiter moves into your partnership sign Tuesday, bringing "massive luck" for an entire year in these: marriage, business partnerships/associations, opportunities, public dealings, and possible relocation. (If you are unhappily married, the year ahead features freedom.)

An old flame might appear before June 3. (If before May 23, his/her motive is marriage; if after, the motive and likely result is simply sexual — but not negatively.) There will be one huge obstacle to overcome if you do marry before March 23, 2023 — so late March, April and the first half of May, 2023, are your optimal times. (Optimal for meeting someone new, also.)

A (minor) wish could come true during a social, happy and optimistic Sun./Mon. Retreat, lie low and rest, ponder and meditate, seek advice, liaise with gov't or "head office" Monday eve through Wed. Remain alert, cautious. Your energy and charisma rise Thurs./Fri. All's well — get out, see and be seen, but DO NOT start any new projects before June 3. Saturday's for shopping and money — don't buy anything important (e.g., new suit, shoes, computer, car). 
  SCORPIO:
 

Oct. 23-Nov. 21

The emphasis remains on relationships and opportunities for two more weeks, Scorpio (and to some rather "electric," "jumping around" degree, until 2026). Be diplomatic, seek to join, esp. if property, security, family or birth is involved. For the entirety of 2022, seeking relationship and rejecting "solitary independence" will bless you. Your romantic, creative and speculative urges are powerful until May 24. Tuesday begins a year of powerful expansion/luck in employment, diet/nutrition, machinery/tools, and taking care of dependents.

Sunday/Monday accent your worldly status, ambition, and relations with higher-ups. Sunday best, but not a great interval. Monday eve through Wednesday brings hopes, optimism, popularity, and social delights, perhaps flirtation. A pretty good interval, but cautiously side-step any conflict Tuesday morning. Retreat Thurs./Fri. — rest, meditate, seek advice, liaise with civil servants, admin workers. Be charitable! Your energy and charisma soar Saturday — all weekend — but remember, DON'T start any big projects nor important relationships before June 3. A former flame (probably a sexual one) might return this month.
  SAGITTARIUS:
 

Nov. 22-Dec. 21

Still lots of work, Sage — two more weeks of drudgery and health concerns. Ah, well. Avoid friction at home all month. Until May 28, Venus is giving you a hint, a preview, of the sweet romantic, creative, risk-reward, gaming, sports, beauty and pleasure "vibes" that will fill the whole year ahead (to May/23). This huge streak of love and luck starts Tuesday — hinting that an old flame might figure prominently, whether he/she only lasts for a month's dalliance, or morphs into the major love of '22/23. (DON'T start a new, important relationship or project before June 3.)

Sunday/Monday bring wisdom, mellow mood, understanding, and love. But aspects aren't great, so go slowly, esp. in legal, travel, publishing zones. Be ambitious Monday eve through Wednesday. Show skills, effort, dedication — but remember, no new projects. Wishes can come true Thurs./Fri. — happiness seeps in, optimism grows, light love or flirting possible. Retreat, rest, ponder and seek advice Sat. Be charitable, spiritual. All's okay!
  CAPRICORN:
 

Dec. 22-Jan. 19

The romantic vibe continues for 2 more weeks, Cap. (By another influence, you will fare better, now to July 2023, if you emphasize deep romance, creativity, and speculative interests over light, friendly romance and group attendance/interests.) Still many errands to run, paperwork and communications to perform, probably focusing on home, family and property. Your home and family, meanwhile, remain affectionate, mildly lucky, to late May.

Tuesday starts a whole year of huge potential fortune in property, land, home, family, renovations, security and in building a base for future projects, businesses. However, DON'T start any new relationships nor projects before June 3.

Sunday/Monday turn the dial to "mysterious" — could be a sexual temptation, an investment, lifestyle change, or medical concern. Dig deep, and trust your intuition. Overall, caution is wise. A mellow, understanding and loving mood steals over you Monday eve through Wed. Someone might flirt — he/she has serious intentions. Good interval for law, travel, media, and learning. Head for home, at least in your thoughts, Thurs./Fri. The outlook is "fair" for repairs, family hugs, gardening, rest, etc. Saturday raises your happiness — social delights, popularity, bless you. (But make no commitments.)
  AQUARIUS:
 

Jan. 20-Feb. 18

The accent remains on home, family, property, security, rest, and "base." Dig that garden, do repairs, but don't start any major projects (nor purchases, nor brand new relationships) before June 3. Lots of money seems to flow to you in May, but lots can flow out, also — bank it, reduce spending. You might "open the door" to intimacy with someone you don't really love. (An old flame might re-appear — perhaps representing real love.) Communications, travel, are mildly lucky, can relate to love, esp. mental love, most of May.

Sunday/Monday bring relationships and opportunities. Be diplomatic, seek to join, but don't expect much. Secrets, digging deep for valuable information, investments or other big financial issues, sexual temptations, medical concerns — these fill Monday eve (PDT) through Wed. — with some real luck. But remember, this is NOT a great month for commitments or promises.

You can see love Thurs./Fri. — maybe on the horizon, or as a "potential" with an old flame. A benevolent interval for far travel, media, law, and cultural involvements. Back to the homestead Saturday (and weekend) — good, rest, contemplate, hug the kids, but don't launch anything important. (NO renovations!) 
  PISCES:
 

Feb. 19-March 20

Paperwork, errands, short trips/visits, and communications are the general flow, Pisces. This is not an important time (to May 20) so you can "live relaxed" (chill, as they say) for a couple of weeks. However, you are fired up somewhat by an assertive drive to gain money (all month). (You also might want/start a casual sexual link.) Indeed, money is flush now; you probably have enough to buy a luxury item. Tuesday begins a year of huge money luck — May is just a hint of what might come: a pay raise, a major purchase, a fat bank account, etc.

Tackle chores Sunday/Monday. Eat, dress sensibly. Work steadily, carefully, not impetuously. Relationships, opportunities, public dealings and relocation themes fill Monday eve through Wed. — a good interval, so press ahead — diplomatically. Life's deeper zones arise Thurs./Fri. — secrets, intuition, values and worth, sexual desires and financial actions, research. All is well here, but be cautious about any commitment. Remember (whatever I've said above) DO NOT start any new projects nor important relationships before June 3.

THE END.
AFTERAMBLE:
Most major American wars have occurred under Democratic Presidents. The Mexican-American war, World War 1, World War 2, the Viet Nam war, all were "started" (i.e., Americas' involvement started) by Democratic Presidents. The Dems even began the Civil War. In the present unravelling of America, the Dems are violent, cruel, crooked and fanatic. (Trying to harm Supreme Court judges and their families because they voted against Roe v. Wade.) Antifa, BLM, Maxine Waters, all violent, all promoters of violence, and all Dems. The Dems resort quickly to violence. Republicans don't. But I wonder, if tensions rise to the point of "war" in the U.S., if the Republicans will release all their pent-up anger. If so, we might have massacres; if not, we will have a dictatorship of the left, by the left. But remember, the Republicans won the first Civil War. I don't think it will go this far, though.
*** 
Remember when I said that the Republicans would take the next election unless Roe v. Wade was eliminated? Well here it is, eliminated on a federal level in a decision that still allows each state to permit or deny abortion… probably not enuf to lose the election, though…
***.  ***
Jeepers, I told you electing Joe Biden would be like buying a haunted house. Elected by criminal organization, then attempting to "introduce" children to pedophilia, and attempting to hide this from parents, even to the point of enlisting the FBI to arrest and investigate parents. Betraying/deserting 1,000's of citizens in Afghanistan, handing them over to the Taliban. Telling Putin he has Biden's permission to invade Ukraine "a little bit." Collapsing the border. 8% inflation.
Now he claims the party that is not in power is responsible for all the disasters of his presidency, 2021 and 22. And now he wanders around the W.H. lawn, alone, while a big white "keeper" rabbit (like a football mascot) takes Biden's shoulder and steers him back to a small group of politicians — repeatedly. In another recent tv clip, Biden's walking slowly around the edge of what looks like a cocktail party of pols and intimates, but he's alone, wandering slowly this way, then turning back, trying to look composed and natural, as every single person there ignored him, until finally he wanders off-camera.
A haunted house, my friends!
***.  ***
Okay, I was hasty about my prediction of "no or light" recession. Forgot Jupiter! This planet of prosperity squares ("fights") Pluto in Capricorn starting May 10 and lasting, more or less, to March 2023, and again May-June 2023, and again January 2024 to May 2024. All are "recession prone."
In addition, Saturn (reality) squares Uranus (high tech) — the reason I predicted the tech-heavy Nasdaq would fall much more than regular indices — until March 2023. SO DON'T BUY TECH STOCKS YET!
Pluto also squares Uranus from March '23 to June '23 and from January to August 2024, and  from Nov. 2024 to July 2025. During this last square, but with Saturn square also, the deep recession of 2000 occurred. At that time. Ford Motor Co. Stock fell to 89 cents. It's now about $14. 
Watch out for a possible sharp drop/reversal March 2023. (Though these things seldom happen "on time" — often being a month or several early or late.)
***
The trouble with North America is that it has turned inward and focussed its energy on self-improvement, spiritual and interpersonal values. We congratulate ourselves on our sophistication, peak among nations, on our elevated levels of law, compassion, empathy, fairness.(*) A young or reborn country always directs its energy toward conquest, growth, technological improvement, exploration and power or security. So the U.S. — and the West generally — are not young, but weakened by sophistication. 
China is not young, but it was "reborn" only 73 years ago. The U.S., by comparison, is a young country — 250 years old — at the end of its youth, even of its early manhood. You could see America, and it's present political upheavals, as a mid-life crisis. 
Russia is also an old nation reborn, and in this it is even younger than China, for its rebirth occurred 19 August 1991, a mere 31 years ago when Boris Yeltsin took over the microphone at a public rally, and intimidated parliament (with army tanks) into disbanding and leaving Yeltsin's democracy in place. You could cold claim many dates for the "start" of modern Russia, but this one occurred under a Leo Sun.  
(*) These of course are ideals, or more correctly, "best self showing." 
PLEASE FORGIVE ANY LARGE CAP LETTERS or bold stuff BELOW — IT'S FROM MY NOTES FOR MY TALK A FEW WEEKS AGO. 
PLUTO IN CAPRICORN 2008 – 2023
The Pluto return chart (Nov., 1983) — foretells the 247 years ahead. I've written about this "return" here MANY TIMES. But I've also broken down Pluto's progress thorough the signs. When Pluto entered Capricorn in 2008, it prefigured the changes to hierarchies, government corruption but also cleansing. I'll go into this more later, but wanted to point out one odd thing: ZELENSKYY'S PROMINENCE PREDICTED 14 YEARS BEFORE THE UKRAINE WAR. When Pluto entered Capricorn, the Sun was at 5 degrees AQUARIUS, the same degree Zelenskyy was born in. 
WHAT ABOUT A NEPTUNE-INTO-PISCES CHART?
When we look at the Neptune entry chart of 2011 (ruling events until late next century, 2176 A.D.) this happens: almost everything, Sun, Moon and many planets are in Aries, sign of war. The rest of the chart is almost empty, except for one planet, Saturn, sitting in Libra, the sign of enemies in this chart, straight across the circle from Aries.  
Here's what gives me faith in destiny:
SATURN IN THE HOUSE OF ENEMIES LIES AT 13 DEGREES 50' ARC LIBRA. 
PUTIN'S SUN AT BIRTH: 13 DEGREES 56' ARC LIBRA. (Saturn, for Libra, represents land, security and family — so these are Putin's motives for invading Ukraine.
LOOK AT ALL THE PLANETS AND SUN AND MOON IN ARIES. THIS IS GOING TO BE A VERY WARLIKE 164 YEARS! (WELL, ONLY 153 YEARS TO GO.)
I think this portends a 150-year war.
Can it possibly be coincidence, when the PLUTO ingress chart for 2008-23 shows the Sun in the exact degree of Zelenskyy's birth, and the Neptune chart of 2011 shows Saturn in the exact degree of Putin's birth? 
PLUTO IN AQUARIUS 2023-2044:
I've addressed this phase several times in the last year. I'll go over it again, but in another blog. Suffice it to say, this will be 2 decades of deep revolt, perhaps of nuclear explosion(s). I don't believe in a nuclear world war; I think we're in a golden age, despite all the noise and clamour. Fission reactors will be built. Nuclear medicine will take big leaps forward. Another space probe to Pluto, or somehow using Pluto as a "base" or a "sling" to explore the Kuiper Belt?
***
NEPTUNE ENTERS PISCES, APRIL 4, 2011:
Many readers will know I began looking at Pluto's return to Scorpio years ago, and made predictions based on that, for the 250 years ahead. Recently I tried the same with Neptune, drawing a (solar) chart for the minute it entered its home sign, Pisces (on April 4, 2011). I didn't have much hope, as clearly Pluto rules destiny. But Neptune rules perception, without which even destiny cannot operate. Neptune might also be our "psychic door" to future events, just as it is the gateway (subconscious) to Pluto (unconsciousness). So I drew this chart. 
IN THE PLUTO RETURN, NEPTUNE IS IN SAGITTARIUS CONJUNCT THE BAD SOUTH NODE, INDICATING BAD DECISIONS, TEMPTATIONS, EVEN CRIME IN COURTS, LAW OFFICES, UNIVERSITIES, AMONG LAWYERS, AIRLINES, ETC. (I'VE LAID THESE OUT ELSEWHERE.)
BUT THE NEPTUNE INTO PISCES RETURN CHART (2011) SHOWS NEPTUNE IN A HOPEFUL ANGLE, POPULAR AND BLESSED — IN ADDITION, NOW THE LUNAR NORTH NODE IS IN SAGITTARIUS, REDEEMING — TO SOME DEGREE THE BAD THINGS IN LAW, PUBLISHING, INTERNATIONAL TRADE, UNIVERSITIES, ETC. SHOWN BY THE PLUTO RETURN CHART. I SAY "TO SOME DEGREE" BECAUSE THE PLUTO RETURN CHART IS STRONGER THAN NEPTUNE'S JUST AS NEPTUNE'S IS STRONGER THAN URANUS, OR URANUS THAN SATURN, ETC., RIGHT DOWN TO POOR LITTLE MERCURY. 
THESE 2 OBVIOUSLY CONFLICT: HOW CAN WE HAVE ONE CHART, RULING 1983 TO 2229, SAYING ALL THESE THINGS, LAW, PUBLISHING, ETC., ARE BAD, AND ANOTHER, RULING 2011 TO APPROX. 2176 AD, SAYING ALL THESE THINGS ARE BLESSED AND GOOD?
THE ANSWER IS RELATIVELY EASY: PLUTO RULES BIRTH AND DEATH, SO IT IS UNIQUELY EARTHY, OR CORPOREAL. IT RULES THE GATEWAY TO THE OTHER SIDE: THROUGH THE GATE TO BE BORN, AND THRU AGAIN TO DIE. THIS IS VERY PHYSICAL, VERY "EVENT" ORIENTED — SO WE CAN FORESEE CORPOREAL, CONCRETE HISTORY THRU PLUTO.
BUT NEPTUNE RULES THE SPIRITUAL, PSYCHIC WORLD. IT IS ALMOST NOT CORPOREAL. SO SIMULTANEOUSLY, WE CAN HAVE BAD, IMMORAL TEACHERS, MEDIA AND LEGAL STRUCTURES (FBI FOR ONE) BUT ALSO HAVE MANY PEOPLE AND MINDS WHO RISE ABOVE THESE FALSEHOODS AND SEE THE TRUE PICTURE — REMEMBER, NEPTUNE RULES PERCEPTION.
ALL THE FOLLOWING IS BASED ON THE NEPTUNE ENTRY CHART (INTO PISCES):
NEPTUNE entry chart, HUGE CONCENTRATION OF ARIES BODIES IN THE 12TH HOUSE. So the bureaucracy is creative, violent and ready to fight, FOR ANOTHER CENTURY AND A HALF. For example the FBI and CIA etc.… ThESE will fight to preserve themselves, even fight in a military way.
NEPTUNE INTO PISCES, MOSCOW VIEW: PUTIN WILL DEFEAT ANY COUNTRIES BEGINNING WITH P OR L (POLAND) , V OR D  OR A (AZOV SEA?) OR R (ROMANIA)
PUTIN WILL LOSE TO ANY COUNTRY BEGINNING WITH F (France) W, J, U (Ukraine), (Moldavia), O, G (Germany), N (Norway) 
All these countries will tend to band together — e.g.., NATO.
PUTIN IS THE ENEMY, THE SOLE CHALLENGE, TO THE REST OF THE WORLD. HENCE, CRIMEA IN 2014, UKRAINE IN 2022, AND…. IT IS DOUBTFUL THAT PITIN WILL STOP BEING THE WORLD'S ENEMY. PUTIN'S MOON IS IN GEMINI. IN THIS NEPTUNE ENTRY CHART, THE LUNAR SOUTH NODE OF TEMPTATIONS AND BAD KARMA, IS IN GEMINI — IN A DEGREE OF HOPELESSLY OLD FASHIONED IDEAS, WHICH ARE STUBBORNLY CLUNG TO. (Vander Zalm's birth degree)
(PUTIN'S WAR ON UKRAINE IS FROM A DIFFERENT CENTURY, A DIFFERENT OUTLOOK. PUTIN IS FIGHTING TO DENY PROGRESS AND NEW IDEAS. TO RESERVE HIERARCHIES AND TRADITIONAL TIMES. FOR LIBRA PUTIN, SATURN ALSO RULES LAND, HOME, SECURITY, SO THIS INVASION IS MEANT TO EXPAND THESE. SATURN ALS MEANS "THE END" SO THIS (2014-2022) WAR MIGHT SPELL THE END OF HIM. NOT SURE. NOTICE LUNAR SOUTH NODE IN GEMNI, PUTIN'S SECTOR OF MORALS, LAW, AND PHILOSOPHY, AND INTERNATIONAL ISSUES — SO BAD MORALS, EVIL PHILOSOPHY.
***   ***
JUPITER IN ARIES MAY 10/22 TO MAY /23 — THIS UKRAINE WAR WILL PROBABLY EXPAND HUGELY, AND RAGE FOR A YEAR. IT WILL DRAW IN OTHER COUNTRIES, THO' PERHAPS SMALL ONES. 
NOTICE PUTIN'S PLANET IS SATURN, MEANING LONG, DRAWN-OUT. DON'T EXPECT PUTIN TO GIVE UP EASILY OR SOON (UNLESS HE SPIES A CLEAR ADVANTAGE IN DOING SO). 2014 MIGHT HAVE BEEN THE START OF  150-YEAR WAR. ALREADY, THIS CONFLICT IS 8 YERS OLD, AND BIGGER THAN EVER.
MAYBE: 
REMEMBER, NEPTUNE IS THE PLANET OF PERCEPTION, AND IS GENERALLY THOUGHT TO RULE OPTICS, DREAMS, DRUGS, ALCOHOL, FILM, PORNOGRAPHY, SPIRITUALITY, (JESUS? — THO' I DISAGREE HERE). SO WHAT CAN NEPTUNE HAVE TO DO WITH WORLDLY EVENTS, ESP. WARS? 
2 THINGS: 1) EVENTS, ACTIONS, EVEN WARS, TEND TO EMERGE FROM OUR PERCEPTIONS. IF WE PERCEIVE THAT THAT NATION IS GOING TO ATTACK US, WE ATTACK THEM.
2) NEPTUNE RULES OIL AND GAS AND PIPELINES — THE VERY THING THAT IS ALLOWING RUSSIA TO CONTINUE ITS BRUTAL SLAYING, AND THE THING THAT MAKES EUROPE TREMBLE — ITS FUEL COMES LARGELY FROM RUSSIA, WHO CAN TURN OFF THE SPIGOT, AND LET EUROPE FREEZE.
***
FIRST RUSSO-UKRAINE WAR, 2014 — MARS direct in the house of death, conjunct n. Node of good outcomes, all in LIBRA, Putin's sign.  (NATO, governed by the s. Node in Aries, does nothing AND LOSES BY DEFAULT.
SECOND RUSSO-UKRAINE WAR — STARTED 24 FEB. 2022 — PLUTO/MARS/VENUS CONJUNCT 11TH — PUTIN TRYING TO WIPE OUT POPULATION. THESE 3 PLANETS IN CAPRICORN, AGAIN PUTIN'S SIGN OF LAND.
BUT LIBRA, PUTIN'S SIGN, IS EMPTY — AN OMINOUS SIGN FOR HIM. S. NODE IN 9TH — WAR CRIMES. 
NEPTUNE IN 1ST WITH JUPITER, MOON 10TH, PUTIN WINS THE WAR, BUT — 
YELENSKYY DOES WELL (URANUS CONJUNCT N. NODE) BUT SEEMS TO BECOME A BIT IRRELEVANT.
IF UKRAINE ATTACKS RUSSIA (MOSCOW) AS I'VE ADVISED, RUSSIA WILL LOSE, PUTIN WILL BE DETHRONED.
/30/