IF YOU ARE ON A CELL PHONE, THE ADDED FEATURES (PLATFORMS, SHORT STORIES, YEAR AHEAD, ETC.)  CAN BE ACCESSED FROM THE TOP LEFT HAND CORNER (THE STACKED LINES). ALSO, THE 'TRANSLATE' & WORLD CLOCK WILL APPEAR AT THE BOTTOM.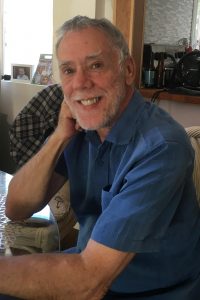 请注意: 若您用手机浏览此网站,翻译按钮和世界时钟位于网站的右下方,谢谢
*** All times / dates: Please remember that all time references (e.g., "dawn") are PDT – Pacific DAYLIGHT Time zone. You can refer to the World Clock in the sidebar for more listings or Google 'time zone converter' for your own zone.
Email: suningem@gmail.com
NOTE:  If you'd like to view Tim's 2 YouTube interviews, and his 2022 forecast, click on these links:  Unveiling Astrology
Unveiling Astrology Part 2
Jan 07 2022 The Transits of 2022 – YouTube
START NOTHING: 4:55 pm to 7:16 pm Mon., 1:56 pm to 8:52 pm Wed., 8:53 pm to 11:17 pm Fri.
PREAMBLE:
It's probably too late, but if you're reading this early, I'm giving a zoom talk — future trends for the world — at 7:30 Pacific Daylight Time tonight (April 14). To join/attend, please contact:
TO BE INCLUDED IN THE ZOOM MEETING, CONTACT REBECCA AT:
Fraser Valley Astrological Guild
rebecca.garcia@shaw.ca
executives@astrologyguild.com
www.astrologyguild.com
604-710-8197
***.  ***
WEEKLY FORECASTS:
  ARIES: March 21-April 19
Your energy is still high, Aries. Tuesday begins a month of possessions, money, buy/sell, and, perhaps, a casual sexual attraction. You're probably already talking about, or cooking up schemes about, money. Relations with management, gov't, and institutions is affectionate, mildly lucky. Something propels you into these areas (management, etc.) now to late May. If a project will need a lot of determination and will, start it after June 2, not now.
Sunday to suppertime Monday (PDT) is mysterious, secrets float around, sexual and financial temptations lure you, but only Monday's actions (well after dawn, PDT) will yield a profitable/enjoyable result, down the road. A mental awakening, broad vision, intellectual and travel and cultural themes — these enter Tues./Wed., but face some headwinds. Thursday/Friday are much better, opening doors in career, status zones. Great time either day to speak to a higher-up about bigger responsibilities. Onlookers admire you. Saturday is for friends, social delights, flirting and all-round happiness!
---
  TAURUS: April 20-May 20
A month of weariness ends Tuesday night, Taurus, to start a month of peak energy, charisma, effectiveness and clout. A wish can come true, right up to May 10. (On that day, Jupiter enters Aries, and Mercury retrogrades, starting off a complicated summer.) You might strive mightily in some way to make a wish manifest. This might work, might not. Your luck comes from friends, and management levels.
Relationships appear Sun./Mon. Sunday goes well, but masks underlying incompatibilities, maybe resentment, cultural problems. Monday goes superbly (after 9 am PDT) and masks nothing — so charge ahead! Odd — just as your energy increases, themes of sexual intimacy and/or research and/or finances enter, hinting that this is where your heart lies, a least for awhile. (Still, don't chase these —obstacles abound.) Legal, academic, far travel, publishing, cultural and love themes blossom with sweet fortune Thurs./Fri. — charge ahead. Saturday's for striving, for status and ambitious goals. People notice you on the street.
---
  GEMINI: May 21-June 20
A month of wishes and delights, optimism and popularity, ebbs now, Gemini. Tuesday eve begins 4 weeks of weariness, quietude, and recuperation. Seek advice, liaise with gov't or head office, be charitable and spiritual. You will pick up many loose ends in May, things you forgot or neglected to do. Higher-ups favour you, befriend you, but are also critical and impatient. Keep your sense of humour! You'll see behind the scenes soon, learn secrets.
Tackle chores Sun./Mon. Eat, dress sensibly. Major obstacles exist until about 9 am Mon. (PDT) then you get a green light for success, esp. in prestige work (career ambitions). Relationships, Tues./Wed. Both days hold headwinds, so be diplomatic, cautious, neither make nor accept promises. (They'll be broken in May.) Sex, secrets, finances, life changes, medical questions — these fill Thurs./Fri. All is good here, so charge ahead. Invest! Saturday's mellow, thoughtful, loving, with intellectual or travel themes. But step cautiously if commitment or "public opinion" is in the offing.
---
  CANCER: June 21-July 22
Many (status, career) pressures have started to ease, and Tuesday night begins a month of play, flirting, happy socializing, optimism and popularity! You have a mixture of good and not-so-good luck in legal, academic, international and publishing zones to late May. I would not start a lawsuit. A wish could come true soon.
Romance or a great creative surge comes Sun./Mon. Act after 9 am Mon. (not Sunday) for success. You might discuss marriage, a wedding. Tackle chores and protect your daily health Tues./Wed. Be careful around machinery. Exciting meetings occur Thurs./Fri! Be diplomatic, but eager to join, eager to grasp opportunities. The horizon's wide, and your luck's good! Love exists. Financial and sexual lures attract you Saturday, but don't bite — these need much more "information" than you presently have.
---
  LEO: July 23-Aug. 22
A month of pondering passes, Leo: Tuesday begins 4 weeks of ambition, status, and prestige relationships. Recently, your "secret world" opened fortunately, like a lily blossom — financial profit, valuable research, physical intimacy, these have gone well. But a more intense influence has just entered this sector, until late May. So for the rest of April this "un-public zone" remains fortunate, but in May you'd be well advised not to invest nor start a new sexual bond. Legal difficulties might arise if you push these zones.
Sunday/Monday are for home, family, property, rest and nutrition. Both days are sweet and affectionate, but Sunday's sugar masks underlying disagreement or resentment — while Monday (after 9 am) offers splendid luck in these family zones. Investment, esp. in domestic issues, could turn out very well. Romance calls Tues./Wed., but when you answer it turns deaf. Go slowly. Tackle chores Thurs./Fri. — eat, dress well. Tackle big, important tasks, as your luck (and solutions) are high. Saturday's for relationships and opportunities. Not much of the latter, so remain diplomatic and quietly independent.
---
  VIRGO: Aug. 23-Sept. 22
A very sexy, financial month passes, Virgo. Tuesday begins a month of pondering, far travel, international affairs, publishing, law and higher education — and love. Someone has entered in the last week or so who turns you on. Now to late May, you will be intense in your pursuit of gratification, whether sexual or financial, but whether this is fortunate or not remains to be seen. A former career position hovers just over the horizon, might appear in May. Until May 10, relationships, relocation and/or opportunities are big, lucky — and might be somehow involved with or aimed toward a domestic scene.
Sunday/Monday are for errands, trips, talks, paperwork — though these seem fortunate and affectionate Sunday, they cover a rejection or refusal (until 9 am PDT Mon.) — after which they are very fortunate. Write or call someone you love before Monday gets old. A marriage proposal comes from this, for some. Home, Tues./Wed. — problems here and in all security, food, property issues. Go slow. Romance enters Thurs./Fri. You could fall madly in love. Not a cloud in this blue sky. Be creative, or play with children. Saturday's for work. Eat, drink sensibly.
---
  LIBRA: Sept. 23-Oct. 22
The relationship intensity of past weeks fades now, as Tuesday begins a month of secrets, sexual temptations, large finances, lifestyle changes and possible medical actions. However, the whole relationship subject will grow immensely and fortunately from May 10 to mid-May 2023. Singles could meet THE mate. But not quite yet. First, it seems like something in your life (or you) needs to be changed. You'll hear secrets, discover things in yourself — great time for therapy.
Until late May, your work will demand both time and diplomacy. A partnership might grow snarky, fractious, or you might be attracted to a co-worker. Both not the best way to go.
Chase $ Sun./Mon. Buy or sell something significant Monday after 9 am PDT. (5 pm UK, etc.).Casual sex might turn into something more. Errands, light friends, communications, paper work, short trips fill Tues./Wed. — take care, headwinds, deceptive "signs." Food, shelter, home, family, are the focus Thurs./Fri. — plunge in, luck is great! Saturday's for creativity, kids and romance — but not in a winning way.
---
  SCORPIO: Oct. 23-Nov. 21
At last, Scorpio, a month of work ends! Well, ends Tuesday, when 4 weeks of relationships arrive — expect fresh horizons, new opportunities. A word of caution: May will contain a lot of "backwardation," and delays for new projects. You might be wise to wait until June to launch anything large, with one excerption: romance. Here, I urge you to plunge in, as this is (has been) your best romantic year in many — but it ends May 10, so hurry if you've slacked off. Someone will welcome you with much affection until late April— but also, now to late May, with intensity, maybe even aggressiveness. If you're female, proceed alertly.
Your energy and charisma soar Sun./Mon. — get out, greet, see and be seen. If you act on something between 9 am and 11:30 am Monday, esp. in love, money, creativity arenas, the results could be fortunate, even for months to come. Chase $, buy/sell, learn something, Tues./Wed., but do so alertly and cautiously. Luck's in shorter supply. Errands, communications, trips/visits, paperwork fill Thurs./Fri. — this interval is all blue skies, so charge ahead. Send a loved one a special message. Saturday is for home. Be there, or in the 'hood with the family.
---
  SAGITTARIUS: Nov. 22-Dec. 21
Say goodbye to romance for awhile, Sage. (But not for long, as May 10 starts a year of potentially huge romance, though it won't be worth pursuing until June onward.) The month that starts Tuesday brings chores, (minor) health issues, and dependent's needs. Your home/family became a thing of peace and affection recently, but now it mixes that with intense feelings. This starts either romance in your home or neighbourhood, or argument at home — all until late May. Until May 10, you are still super-lucky in real estate.
Lie low, rest, seek advice Sunday/Monday. Monday, about 9 am to 11:30 am PDT (noon to 2:30 pm east coast, 5pm onward in England, etc.). Your energy and charisma surge upward Tues./Wed. — obstacles exist to fire you up, to be overcome. Success possible in domestic, property zones. Chase money, buy/sell, ask for a pay raise, Thurs./Fri. — excellent luck here, so take a chance. Saturday's for trips, visits, communications, paperwork — be cautious, don't commit.
---
  CAPRICORN: Dec. 22-Jan. 19
A feeling of confinement dissolves, Cap, as a month of romance, creativity, sports, teaching, beauty and pleasure begins Tuesday. You still must handle a lot of errands, paper work pieces, communications, etc., and these will actually increase until May 10. That day starts a year of super luck in real estate, family and domestic zones. But meanwhile, love/affection tends to be a bit surface, though it can still be intense (through May). "Messages" come from a wise person.
Happiness visits Sun./Mon., as popularity, social delights, optimism and flirtation arise. Best time to act, to contact someone: 9 am to 11:30 am Monday PDT. Withdraw to quietude, find peace and rest, Tues./Wed. Sidestep challenges. Not a lucky time. Your energy and charisma soar Thurs./Fri. Get out, see and be seen, chase someone or start a significant project. (But not a large one, as May brings delays, mistakes.) Shop, handle money Saturday — nothing adventurous, as luck's minimal.
---
  AQUARIUS: Jan. 20-Feb. 18
A superficial month of errands, calls, short trips ends Tuesday, Aquarius, to bring 4 weeks of down-home influence: property, food, garden, nature, establishing a base, enhancing security. A time to prune away old, useless situations and relationships, so new ones can grow. Your money picture looks good, although when May begins the "nice" part will be gone, to leave only intense $ action. Much money will flow. Save it, or regret it.
Be ambitious, display your skills Sun./Mon. If you chase $ or a pay raise, etc., between 9 and 11:30 am Monday PDT, you will gain, now or later. You feel a new optimism about money. Wishes, popularity, delight, flirtation, optimism blossom Tues./Wed., but enjoy the mood without doing anything practical, for the practical fails during this interval. Retreat, find quietude, rest, ponder and plan Thurs./Fri. Seek advice, contact the gov't, head office or an institution — or ask for a management position. You might not win, but you will not lose, these 2 days. Your energy and charisma surge upward Saturday, but go slow with promises, relationships.
---
  PISCES: Feb. 19-March 21
Tuesday shunts you from a month of money, Pisces, to a month of errands and swift, easy chores. Well, they won't be so swift or easy in May, as Mercury will bring delays and mistakes. So dive in early, to finish up communications, paperwork, etc. You are still feeling the luck and confidence of the past few months, but now to late May you become Uber-confident — be assertive, not aggressive. You'll attract the opposite sex.
International, far travel, cultural, legal, academic and media interests — and gentle love — rise Sun./Mon. If you "strike" between 9 am and 11:30 am PDT Monday, something good is certain to develop, now or later. Could involve love, self-expression, or career. Speaking of career, be ambitious but careful Tues./Wed. — more obstacles than good luck. Happiness visits you Thurs./Fri. — flirtations, popularity, social delights, optimism — you'll experience delicious anticipation, and a wish could come true. No problems either day! Saturday, retreat, rest, contemplate, stay out of the spotlight. (The following Sunday, too, April 24.)
THE END.
AFTERAMBLE:
Take a square. 4 equal lines joined by 4 – 90 deg. angles. Squares are possessive, unmoving, static, and imply ownership. Christ collapsed this square, making it into a plus sign, the cross. (Notice the classic def. of a square also fits a plus sign — 4 straight lines of equal length joined by 4 right angles.) But whereas the square is finite and possessive, the plus sign (cross) possesses nothing, but radiates out, in all 4 compass directions, to infinity. So the cross is, in the ways of light, far more powerful and far-reaching than the square. The square belongs to pre-christianity, and to the earth. (Where else would you use a square?)
Now take this plus sign and spin it, so the "foot" remains, but the "arms" go around — like a spinning top. These arms describe a circle. Now take one of the arms, and spin the perpendicular parts (foot and head) until these, too, describe a circle though one is perpendicular to the other circle. Now, say, the cosmos, or the earth, or human consciousness (which is forever restless, forever inventive) — something causes that plus sign to tilt one degree, to show a new horizon, new idea, new viewpoint, for instance, a new minor branch of religion. 180 of these little twists will give you, not a circle, but a series of 360 degree circles, to form a sphere. The other axis might do the same.
So the cross radiated spiritual knowledge to infinity, but the sphere includes all infinities and all directions. I think the square represents the earth-bound concepts, including early religions, whose divinities were bound to the earth and sky — river nymphs, Zeus and the gang, animal gods, sun gods, gods of rain. The cross, radiating to infinity, removed/freed God from earthly nature, and let Him exist in minds, thoughts, literature, galaxies and places beyond. Now we will go from the radiating but forcing cross (when you radiate a religion or thought system or opinions, you are forcing) to the including sphere: it holds all, contains all, and contains to infinity, for the sphere, remember, is really composed of a rotating cross, whatever that might mean symbolically (i.e., truly).
***
The trouble with Bitcoin is that it is run by, controlled by, channelled by computer techs. Being a computer tech is fine, a very good use of the human mind and its adaptability. But there are many other segments of the pie of life than computer nerds. And they are skills both above and below those of the bitcoinTypes. For example, farmers, without whom we would starve. Or airplane pilots or civic engineers or dentists or artists or writers, restauranteurs or business people in general… None of these are native to bitcoin. There's something scary in giving control of an economy and a currency and inflation and deflation to one segment of the population ((1 in 100?). 1 in 100. Should such a small group control such a huge chunk of our lives?
***
A couple of months ago, I advised Jen Psaki to quit her job as White House spokesperson. So you won't be caught in all the corruption that is surrounding you, I said. (Whenever I use the words "advised" or "said" in this blog I really mean I merely wrote it here. Nor do I ever think that people in those places would ever read — much less value —any advice herein.)
Two weeks ago Psaki announced her resignation… Though it looks like it doesn't take hold for a while. Jen is Sagittarius . This sign admires  and even seeks the truth, sometimes goes on long quests. I think — hope— that Jen remained comfortable as long as she could bend her statements in such a way (and she was very good at it) that she still told the truth, or some portion of it, tho often from a very obfuscated point of view. The disastrous withdrawal from Afghanistan? Jen would say, Trump wanted to leave even earlier (truth) and he would've lost even more troops and equipment (pure conjecture, and probably improbable). I say obfuscated because she was good at the kind of logic that, like the law, can ignore reality, and can talk it's way out of almost anything, But lately it is obvious they have asked her to tell bold lies, lies that they have not even bothered to drape in the philosophical justification of  intellectually soothing goals… Or rainbows…of the left.
The need to lie would make the typical Sagittarian extremely uncomfortable. It's really like choosing between two lives; it would be a very important turning point… Hopefully upward. I think Jen Psaki has reached that point.
Once A Sagittarian cheats in a career or job, they never return to that career.
***
Can Technology last and grow and evolve, or will even high tech someday become a commodity like coal  or corn or journalists?
***
"The world belongs to the brave." — Hitler.
"The meek shall inherit the earth." — Jesus.
***
Boris Johnson, British Prime Minister, shows up in Ukraine to visit and hold a presser with Zelenskyy — and promised more weapons, including anti-ship missiles. Johnson has balls. Biden has a dirty diaper.
***
Getting kind of tired of the anti-white racism that many blacks are wallowing in. Case in point: Will Smith, a black man, slaps Chris Rock, another black man on the stage of the Oscars because he didn't appreciate Chris's joke about his wife. OK, just another day in Hollywood.
But now black pundits such as Tiffany Cross on their television shows are saying that only blacks are allowed to comment on this Smith/Rock incident and that whites should stay out of it because they aren't black and don't understand how Black people act or think. Gee that's great. Now I guess we can kick all those black pundits off CNN, MSNBC, etc, shows where they delight in criticizing and analyzing white people – white politicians, white farmers, white Republicans, etc. The accumulated racism in blacks is astounding. Black racism against whites is probably twice — I suspect 5 times — as deeply embedded as the reverse. And black racism against Asians is at a crisis point.
Blacks everywhere are beating Asians with baseball bats etc. In one instance a 250 pound black man is caught on camera beating  a 90 pound, elderly Asian woman to a pulp. He hit her 125 times with his fists. This was just one incident among many, and among the many that the left media will not expose. When just today (April 12) a Black man shot ten people in a New York subway, every news station except CNN and FOX refused to reveal that he was Black. Every black should be ashamed of this trend, for it is grossly unfair, but worse, it weakens Blacks and their valid positions. (Remember the Black man who killed 40 or 60 white people last year, using his SUV as a mowing machine — then, too, most networks refused to reveal his race.)
***
Evidently in Russia, someone is painting big Z's on the doors of people who have questioned or protested the Penguin's waddle into Ukraine. Probably to mark them as traitors for subsequent punishment. There's a pretty easy solution to that: just get your white bucket of paint, sneak out at night,  and start putting Z's on every door you can find, indiscriminately. There are really only two words the world should be confronting the Penguin with: "F**% You."
***
Did you see that Twitter actually lost money in the last quarter? That's when Elon Musk bought 9% of the company. Just a Spidey feeling, but what about Musk for Prez in 2024? (Hey, didn't the NASDAQ fall like I said it would?)
***
Much of joy is physical. The sun breaking through the clouds probably lifts more hearts  than love.
***
Isn't it a little odd that the big corporate promoters of sexual perversion and "trans," the the big rainbow promoters, tend to be purveyors of sugar and other pleasures? Oreo cookies, Disney, Hollywood in general, Coca-cola, etc.
***
Existence is a miracle; the greatest miracle.
***
If America had any guts, they would move 100,000 to 200,000 troops to Ukraine, they would fly over and they would beat the Russians. Why don't they do it? Because they've been cowed by one man who is threatening to start a nuclear war if anyone opposes his genocide, brutality, bullying and criminal behaviour.
What a gutless response, to leave Ukraine to die on its own under this thug Who kills babies and mothers and old men and children from a distance with those missiles, from a distance just like any coward would act. Stand up to this creature… Do you think not standing up to him will ensure your security in the future? Are you stupid? Are you a Joe Biden who has made a habit over the years of blustering his outrage to cover a chicken heart?
***
Nor am I a raging warrior, swinging my samurai sword around me. In fact, I'm a pretty gentle person with a huge love for nature and mankind. However, I do have a marital streak. The violence in the last two columns was not typical, but it came from my outrage at what was being done to the Ukraine.
***
Humanity now is like a baby. It must be nurtured and taught. The 200 years ahead are like a wide dark chasm; we have to carry our own light . And where will we be if we enter without light, if we enter darkened by greed and lust for power?
***
Nations are the ultimate prejudice. They are a way of saying, This is our club and you're not welcome, or you're only welcome under certain circumstances.
***
PR — priest, prizefighter . In acrophonology, P = Libra, R = Aries. These two signs are opposite each other, or 180° apart in the zodiac. In astrological terms, our opposing sign rules relationships, public dealings, relocation themes and opportunities. For example, Cancer's opposing sign is Capricorn, Cancer's marriage (and enemy!) sign. Libra is  Aries' marriage  sign. In everyday life, PR means public relations. Kind of full circle.
***
Here's how an Atomic war will end: two operators sit at a last silo, the last one standing after a Russian nuke wipe-out of America. So one says: "press the button press the button! If you don't, they will survive." The Other operator says, looking soberly at the floor, "we are going to die anyway. It is better that our enemy survive than that the species expires totally."
***
A reader last week accused me of swimming in QAnon conspiracies. I have no links to any groups and my entire source is the news media. So any conspiracy theories in my column must be ones that I have made up in my creative fury. I have to admit, I do source from some alternate sites such as Breitbart and WND. Anyone interested in the truth literally has to read this or other conservative news sources. The Democratic media, e.g. the New York Times, NBC and ABC, CNN, etc. etc. — These sources hide many important truths and facts from the public, such as, first, the existence of, and later, the verity of, Hunter Biden's laptop — I won't bore you with  further examples.
***
As mentioned above, my sources are almost exclusively the news media. And how else could it be? I'm not a court astrologer with my fingers in everyone's pies. So I will inevitably sometimes be wrong, or repeat a story that turns out to be false. I don't think I do the latter very often, as I have a pretty good spidey-sense for the truth and for falsehoods.
I always think what matters to me the most is the truth. But sometimes the truth is very hard to find; and speaking emotionally/psychically, easy to find but hard to express, also easy to find but hard to believe in or be decisive about. But much of that is due to my very untutored and primitive psychic skills. I find that the stronger my intuition becomes, the more I believe in its utility and efficacy; and the more I believe, the more the intuition surfaces and appears to be correct.  There's an old statement (about faith) in that last sentence.
***
Black marks to Justin Trudeau, Canada's suddenly, and surprisingly, "evil" PM. Last week he banned "Rebel News" from receiving the same grants and privileges as the mainstream media. (In Canada, both the CBC and CTV, the two major networks, one government owned, both wallow in fake news. Whatever the American establishment says, they parrot. It's disgusting.) Now Trudeau is asking FaceBook and Instagram, etc., to put Rebel News at the bottom of any listings. In effect, this ass is trying to control the media, even trying to eliminate any journalistic voices that don't become puppets for him. What a dirty little man. First his outrageous treatment of the truckers, and now this. Trudeau needs to be in jail, or in a nice, restful place.
***
Had another negative email, this one – correctly – accusing me of promoting war, loving war, cruelty or whatever. I admit, I am drawn toward war. Mars is rising in my locational birth chart. I believe war  should be an instrument of justice. And in war, I believe that you are justified in using any means which the other party is using except cruelty to civilians. To be first is wrong, to retaliate is your right.
It's funny, this subject came up during Donald Trump's first presidential run. He was being interviewed by Mrs. "see no wrong" Anderson Cooper on CNN, and Cooper asked him why did you hit back at that person who accused you? Isn't that kind of schoolyard behaviour? I thought Trump should have answered with Hitler — when he began hitting every nation around him, should you have become a bunch of non-hitting backers? (Or, gee, like the west is treating Vladimir Penguin right now.)
A couple of people have expressed dismay at the what they perceive to be the spiritual gulf between an astrologer and someone with an interest in war. But that was originally the bulk of an astrologers job: he was supposed to tell the ruler whether a battle or war campaign would be successful or not. At least that is where we most prominently find astrologers in written histories and biblical Passages. (Isaiah in the Old Testament refers to this war function of astrologers.) Even Hitler had an astrologer… though probably not the best one… So the US Army ended up hiring their own astrologer, the rather famous Sydney Omar, astrologer to the stars. I don't think the army believed in astrology but they wanted Omar to tell them what Hitler's astrologer was probably telling him.
As an astrologer, I can tell you that would be an extremely difficult job.
I also don't believe spirituality is necessarily divorced from violence. But that statement needs a lot of explaining, which I can't do right now.
***
Have you noticed that the cities that Russia is really trying to level are the ones closest to Russia, and which probably have a very high diaspora of Russians in the population? Combine this with the reports that Russia has pushed or captured 40,000 Ukrainians and was taking them into Russia. Are these leverage for the future? Hostages? A bent attempt at ethnic integration? Or does the Penguin hate the Russian citizens who were in Ukraine and wants to punish them, for instance by sending them to the Gulag.
***
/30/