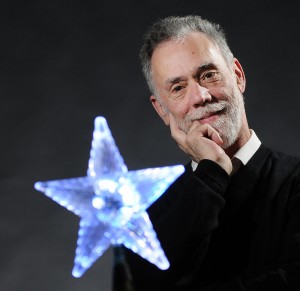 Note: this is NEXT WEEK'S forecast. To read the present week's column, please scroll down to "RECENT POSTS" on the right margin, and click on "Sept. 27 – Oct. 3, 2015."
ALL TIMES/DATES ARE PDT (Pacific Daylight Time Zone). PDT is 8 hours "before" Greenwich (England). (As long as Britain is also on Daylight time.) For example, when it is noon PST, it is 8 pm in England. The "World Clock" in the right margin gives you some clues. (You can also Google "time zone converter.")
START NOTHING: 4:04 am Mon. to 1:31 am Tues., 2:10 pm Wed. to 12:50 pm Thurs., and after 3:12 pm Fri. (Yes, through Sat., an entirely "start nothing" day.)
PREAMBLE:
SATURN IN SAGITTARIUS:
Saturn entered Sagittarius two weeks ago, and stays until December 2017. It spent most of the first half of 2015 (to mid-June) in Sage also, then retro'd into Scorpio, where it gave Hillary Clinton a hard time (the emails imbroglio) and now it's back. That 6 months gave us a glimpse of this planet's effect in Sagittarius – recession for Canada, for instance, and the collapse of oil, mineral and metal prices. This hints that more declines might be slated for the next two years – Goldman Sach's call for $ 25 per barrel oil could come true. About two months ago I said materials/metals prices/companies would fall to their 2008/09 lows – they are already below that.
Going forward, inflation or deflation will be a strong theme in the world economy. In early 2015 we had deflationary signals, and probably will again. Just last week, Germany began negative interest rates (a reaction to deflation) prices fell in Japan, and the U.S. Fed cancelled an anticipated rate rise.
For each sign, Saturn's "wet blanket" will have different – and sometimes beneficial – effects.
ARIES, now to Dec. 2017, Saturn will make intellectual pursuits, international affairs and legal matters proceed more slowly than you'd like. For example, if you're in university, your courses will be a slog. But push through, for what you accomplish will solidly support your future career. (Employed Aries will find any studies, far travel, legal work, cultural involvements, can either be a channel your work flows into now, or, later, can boost your career.)
TAURUS, Saturn will be in your sector of sex, investments, research, diagnoses, and lifestyle changes. These things, then, will proceed with unusual slowness. However, Saturn is often a benevolent planet for you, so what seems like delay or small advances in these zones could lead to a successful result. For example, growing more intimate with someone might seem frustratingly slow, your loyalty keeps being demanded, and/or only people older or younger (perhaps even a generation so) seem to want to bond with you. On the plus side, these/this slow, crawling influence could lead to a happy marriage by 2018/19. Be careful with investments and debt, though. Here, your only reward might be wisdom, as in "sadder but wiser."
GEMINI, you'll find that relationships go well with people significantly older and younger than yourself. This probably won't affect you that much before September 2016. But that month will start one of the major romantic years of your life (to Oct. 2017). You just might love and marry someone fairly younger or older. (If you're younger than 28, you might be smart to give marriage a pass now to Dec. 2017.) In any case, relationships will develop more slowly, and demand an ongoing display of loyalty – this person needs convincing, not because he/she's not attracted, but because he/she's sceptical. In non-emotional areas, you can find negotiations, opportunities, relocation themes, business opportunities and dealings with the public enter the "molasses" channel – slow, arduous, and with muted results. Even so, press on, for good, solid deals and results are quite possible.
I'll do the remainder of signs in the next couple of columns.

 ARIES   March 21-April 19
Remember, start nothing before Friday. In love, art, vacation and pleasure, start nothing before next Sunday (Oct. 11). An old flame (or talkative enemy!) might still appear. (In general, Aries, this year – until November 12 – you need to be the "approaching one.") This month emphasizes relationships, with a strong streak of work thrown in. Be diplomatic, eager to join, co-operative. Bear competition, opposition with a smile. DON'T chase a new opportunity. Sunday/Monday are domestic – embrace your family, garden, putter, eat well and sleep much. Contemplate your ambitions, but don't leap into them. Through Tuesday, you might face domestic, spousal, or other opposition to your ambitions, your need to grapple with the outside world. This might also involve some illusion about your proper job or role. So step cautiously, especially Tues., when you're feeling adventurous and romantic. Romance thrives Wed. until mid-afternoon (PDT). Tackle chores midday Thurs. through Sat. Careful Thurs. – mistakes or disappointment lurks. You'll succeed Fri. Stick to routine chores Sat. Three weeks of delay end Friday, so the next two weeks (Oct. 11 onward) could bring some serious relating, true opportunities, and meaningful negotiations.

 TAURUS   April 20-May 20
Start nothing major before Friday, Taurus. In love, start nothing before Oct. 11. (If you first meet or approach someone this Thurs. to Saturday – which is possible, since these three days highlight romantic stirrings for you – reject him/her. You and this person might become seriously bonded, then one or both of you will start disapproving of the other, and it will fall apart with a thud. If you first meet someone earlier, Sunday to Tues., you will never marry. So, better to plunge into what the weeks ahead really promise – success at work, with chores and health – and close your eyes to everyone's charms.) Sunday/Monday bring errands, communications, paperwork, news, short trips. Tackle these Sunday, as results are slim Monday. Make a list before leaving home. Your domestic situation grabs your heart or attention Tues./Wed. Step cautiously Tues., especially with plumbing, fire, romantic urges and your spouse's interests. You'll succeed Wed. Romantic notions, as mentioned above, swoop in Thurs. noon through Saturday. Avoid romance. Distract yourself with pleasure, art, beauty, creativity and charming kids. Don't gamble.

 GEMINI   May 21-June 20
The weeks ahead accent romance, pleasure, beauty, vacation, charming kids, creative and speculative urges – you're riding a winning streak! Remember, though, start nothing major before Friday. And don't start a new love affair before next Sunday (Oct. 11). (This week is also NOT good for re-doing an old creative work.) An old flame might return; if so, realize you're the one who needs to make the first move. (No harm if you wait until the 11th to approach.) A Libran might be involved. Chase money and pay old bills Sunday/Monday. Stick to routine purchases Monday. Errands, casual contacts, communications, trips, paperwork and details fill Tues./Wed. You'll succeed nicely Wed. (start early and prepare a list before acting). But be on guard Tues. – you might be torn between home and career/reputation, and/or one you love could be having domestic problems. Speak and write (and drive) diplomatically and gently. Home wins Thurs. noon through Saturday – Thurs. and Sat. might be a bit boring or slow, but Fri. reminds you what home, family, security and domestic love are all about – look at real estate or discuss retirement plans (or kids' education).

 CANCER   June 21-July 22
The weeks ahead emphasize home, children, property, security, retirement, Mother Nature, diet and nutrition, stomach and soul. You might feel unusually tired at times – this is nature's "hibernation month" for Cancer people. Take "power naps," putter around the home, teach kids cooking or carpentry, cozy up with your mate. Remember, start nothing new and major before October 9 – and in emotional zones, love, romance, friendship, start nothing before Oct. 11 (next Sunday). This Sun./Mon., your energy and charisma surge upward, though there might not be many opportunities to use them. Sunday late afternoon (PDT) could bring you face-to-face with a challenger, or a lover, spouse (or potential one). Be diplomatic: know you're the attractive one this day. Chase money, pay old bills and collect what's owed you, shop and preserve your possessions (e.g., oil your tools) Tues./Wed. Wednesday's fine, successful. But Tuesday needs care. You could, in one day, fall out with a loved one and fall for another – but the "another" is half illusion, half fiery, and prone to blowing up then deflating. Errands, communications, trips, visits, paperwork and details fill Thurs. noon through Saturday. Save important work, errands, for Friday, as Thurs. has a disappointing aspect, and Saturday holds a sweet, unadvised attraction.

 LEO   July 23-Aug. 22
Remember, start nothing new before Friday (and nothing in love – or luxury purchases – before Oct. 11). The main focus, for the weeks ahead, lies on errands, paperwork, details, tools, communications, news and curiosity. Be curious about the past this week. (Especially when barriers arise early week and Saturday: the solution – or in some cases the safe approach – lies in the past. For example, on Saturday you might be compelled toward someone very attractive; but if you look at the past, you might realize you have chased this particular type of person before, and it hurt; this realization saves you from starting another wrong affair. Just an example.) But be curious about the future, next week onward. Double check figures, addresses; make a long list before you leave the house/office. Lie low, rest, contemplate and avoid competitive situations Sunday/Monday. Be diplomatic; forget "justice." Your energy and charisma surge Tues. to midday Thurs. Take care Tues. – a work problem, minor health irritation, or machine glitch could occur – a "fantasy lust" also possible, which, if acted on, could lead to the agonizing thrills of a volatile bond. You succeed splendidly Wed., especially in love, travel, international, legal, educational or religious affairs. Buy/sell, pay old bills and collect old debts, midday Thurs. through Sat. Act Friday for success.

 VIRGO   Aug. 23-Sept. 22
Remember, Virgo, start no new projects, and buy nothing major, before Oct. 9 (this Friday). Don't fall in love with a stranger before Oct. 11. The weeks ahead emphasize buying/selling, money, earnings, possessions, memory and rote learning, and sensual attractions. You can pursue anything new in these next week onward. For now, pay old bills, collect old debts, contact former employers if you need work, etc. – stick with the past or ongoing. Venus and Mars in your sign are making you extra-charming and magnetic to the opposite sex (same if gay!) but if you began an affair now (especially if you begin late week) it would end with at least one person hurt, probably both. Steer clear. Your popularity and optimism rise Sunday/Monday – a light, friendly romance could flourish – until it gets to the intimate part. Be gentle, willing to say or accept "No." You'll be happy anyway! Retreat, rest, contemplate (but don't make long-range plans, nor believe promises) Tuesday to midday Thurs. Duck trouble Tues. – money and romance don't mix, gambles are dangerous, and you could fall madly in love with a mirage. Careful! Wed. offers smooth success. Your energy and charisma soar midday Thurs. (PDT) through Saturday. Thurs. afternoon might disappoint a bit due to home conditions. Friday's successful and lucky. But if you want romance Sat., make your date well after 7 pm. All month, you're making money swiftly – don't spend it swiftly.

 LIBRA   Sept. 23-Oct. 22
Your energy and charisma remain high over the weeks ahead. Usually, this would be a good time to start significant projects, begin relationships and/or to attract favourable attention. But wait until next week to chase these. For now, keep an eye on mistakes, facts and figures, and avoid new starts and "unneeded communications." An old flame or former spouse might re-appear – but if this first happens before or after Wed., it is not likely to succeed. (That leaves Wed.) Earlier, Sun./Mon. accent your career, dealings with higher-ups and authorities, your ambitions and reputation. A Sunday eve feeling of blankness or quiet alienation is your cue to stop, to rest – through Monday. Your optimism, popularity and happiness rise Tues. to midday Thurs. Expect social delights, flirtation, entertainment, good friends! However, Tues. is dicey – you might have to handle a crisis at work, or decide between a management versus a hands-on approach. Don't over-imbibe. Wednesday is exciting, happy, and could start a wrong but happy, friendly romance. Retreat Thurs. afternoon through Sat. – rest, dream, contemplate, avoid competitive situations. You'll succeed with civil servants, institutions and charities Friday.

 SCORPIO   Oct. 23-Nov. 21
Remember, start nothing new before October 9, and nothing in love before Oct. 11. This isn't the easiest week of the year, but it's certainly not the hardest, either. The general accent for the weeks ahead lies on rest, recuperation, contemplation, health, and dealings with civil servants, institutions, corporate administrations, charities and spiritual contacts. Be quiet, avoid competitive situations. Despite your weariness, you remain hopeful about love and friends, and optimistic about your future. Good. Sunday/Monday are mellow, wise. Education, intellectual pursuits, cultural involvements and love seek your attention. Friends might fight between themselves. Take care with tools, electricity Monday. Relations with parents, bosses and authorities take center stage Tues. to Thurs. noon. Show your abilities, and protect ongoing projects, but don't start a new one. Be a little cautious Tues. – avoid gossip, chattering people and collusive situations. Late day, you might need to decide between friends and private pleasure, or between light, friendly romance, and deeper, heart-pounding stuff. Wednesday is beautifully successful, especially in work matters. Happiness, hopes, wish fulfillment and a wee boost in popularity – these arrive Thurs. pm through Sat. So might light romance, new friends, and social joys. Friday, especially, is filled with these. But Thurs. holds a slow evening, and Sat. says: Don't start a love affair!

 SAGITTARIUS   Nov. 22-Dec. 21
The general emphasis for October lies on happiness, optimism, wish fulfillment, light romance, social delights and entertainment. However, the present week holds several practical challenges, especially in money, career and home zones. These won't dent your cheerful mood. Remember, start nothing major before October 9 – and strictly avoid starting a new love relationship before Oct. 11. Your career zone is quite active – gather the luck from this, but avoid (this week) chasing romance with higher-ups. Sunday/Monday bring secrets, mysteries, financial and sexual decisions. Your biggest problem might be in deciding what kind of money to deal with – for now, short term (e.g., monthly pay, ordinary daily purchases) fares better than long-term. A mellow, wise mood steals over you Tues. to midday Thurs. Far travel, profound thoughts, gentle love, intellectual, publishing, legal, media and cultural pursuits draw you. Be cautious, alert Tues., when friends and money/possessions don't mix well (neither do romance and possessiveness) and, later day, a conflict might arise between ambition and family. (Until mid-November, bosses are a bit short-tempered.) Midday Thurs. through Sat. emphasizes your ambitions, career, status in the world and the 'hood. Thursday eve disappoints; Saturday births a dud, but Friday is packed with luck – charge ahead!

 CAPRICORN   Dec. 22-Jan. 19
Remember, start nothing major before October 9 – and start no new love before Oct. 11. October's main emphasis lies on ambitions, career, prestige relations, reputation, and dealings with parents/kids, bosses, VIPs and authorities. You're rather blessed in this whole area now, but wait until next week to charge forth. An almost attractive legal matter might exist (e.g., "If I sue I'll win.") but it will contain a trap – stay out if you can. Sunday/Monday bring relationships, "opportunities" (don't bite) fresh horizons, negotiations and dealings with strangers. (Not so dramatic – a retail worker or bus driver deals with strangers all day long.) Not an important interval. Tuesday to midday Thurs. brings mysteries, secrets, large financial dealings (investments, debt) sexual yearning, and lifestyle changes. Commit to nothing, sign nothing. Wed.'s good, but Tuesday needs care – you succeed career-wise this morning, but can find yourself attracted to a mirage this eve. Thursday pm through Saturday brings legal, far travel, educational, cultural, religious or intellectual pursuits. Friday's best, to late afternoon (PDT) – you could snatch a plum assignment, or buy a ticket to Timbuctoo. But DON'T fall in love, discuss love, or chase someone new. Next week will bring you close to your goals.

 AQUARIUS
One of the best kinds of love might steal over you this month – a compassionate, wise, understanding yet passionate love. (This week, it might arrive embodied in an old flame.) The general accent is on this love, but also on cultural, international, legal, educational, media, travel and similar themes. These areas are blessed, but still, in projects and relationships, avoid the new before next Sunday (October 11). Your sexual side is humming with desire, but a glitch almost certainly lurks here – one of you is married? Or a health difficulty erects (no pun) a barrier? Tackle chores Sun./Mon. – be alert, stick to routine chores, esp. Monday. Relationships loom Tues. to midday Thurs. Tuesday is difficult, even dangerous: avoid anything that could hurt your reputation, and keep a sharp eye on spending. You could be lured into a sexual "trap." Avoid unfamiliar chemicals, esp. caustic ones. Wed.'s the opposite: joy and excitement in relationships. Life's deeper, more sexual, more subconscious side rises to the surface Thurs. afternoon to Saturday. You could feel the urge to invest, to change lifestyles, to bond intimately, or embark on an occult investigation. Thurs. is disappointing, be patient, DO NOT invest. Same Saturday. But Friday's successful and lucky in these areas. Even so, steer far clear of an attractive new person (anyone newly met Thurs. to Sat. night) sexually, romantically and domestically (e.g., don't rent your suite to him/her).

 PISCES   Feb. 19-March 20
The main accent for the weeks ahead lies on mystery, secrets, intimacy, research, diagnoses, lifestyle changes, high finance, and commitment. Don't do that last, though, until Oct. 11 (next Sunday) onward. Don't start anything major this week. Relationships form a strong secondary theme – you could be attracted to others, and should be, for therein lies a lot of good luck this year ahead. Again, though, wait out this week. Sunday/Monday spark creative and speculative urges, hobbies, art, beauty, pleasure, and charming kids – and romantic notions. Those notions could turn to reality if you could solve the difference between light romance and heavy. Tackle chores Tues. to midday Thurs. – Wed.'s best, you could succeed very nicely with tasks, equipment, employees and service personnel and health matters before mid-afternoon (PDT). Careful Tues., when you could meet someone who either idolizes you or finds you irritating (both without good reason, but it's rooted in your passivity). Make sure that your friendships don't "invade" your financial or sexual zones. That strong relationship theme comes barrelling in midday Thurs. through Saturday. This provides lucky opportunities Friday, but delays or disappointments Thurs. DO NOT start a new love affair this week, esp. Saturday!
The End.