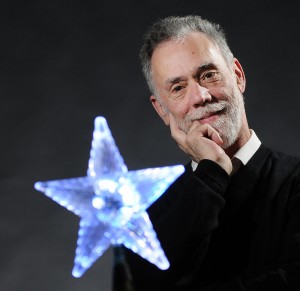 Note: this is NEXT WEEK'S forecast. To read the present week's column, please scroll down to "RECENT POSTS" on the right margin, and click on "Oct. 4 – 10, 2015."
ALL TIMES/DATES ARE PDT (Pacific Daylight Time Zone). PDT is 8 hours "before" Greenwich (England). (As long as Britain is also on Daylight time.) For example, when it is noon PST, it is 8 pm in England. The "World Clock" in the right margin gives you some clues. (You can also Google "time zone converter.")
START NOTHING: Before 1:46 am Sun., 5:06 pm Mon. to 2:38 pm Tues., and 5:58 pm Wed. to 2:18 am Fri.
PREAMBLE:
Canadian Election:
I wrote here long ago (several months? two months?) that Justin Trudeau would beat Stephen Harper in the Oct. 19 federal Canadian election. I completely forgot Thomas Mulcair, the NDP leader, who was actually the front runner at the time. However, I haven't warmed up to looking at Mulcair's chart for some reason. Now, the last two weeks, he's kept flashing a chipmunk smile of glee, and simultaneously his numbers have steadily declined, to third place. That smile just makes you not trust the fellow; it says: "I'm putting one over on you, I ate the canary, and aren't I just super fine?"
Astrologically, I cannot obtain Mulcair's birth time (typical of a secretive Scorpio) and Harper's birth time of 0:00 seems a bit suspect to me. (When they're doing a nation's birth chart, and no one knows the time, they often designate it as 0:00, i.e., midnight, or 12:00 noon.) Only Trudeau has a trustworthy birth time. So I'll stick to solar charts (which, in political astrology, is kind of like having one eye in a distance perception contest). In the solar charts, Trudeau looks like the winner. But of the two rising charts, Trudeau's and Harper's (if Harper's is real) Harper looks like the winner. (We can't see Mulcair's rising sign.) As I write this (Oct. 3) the parties are in a close 3-way race, with about a third of the vote each. I think one of two things will happen: Trudeau will win a minority government, or Harper will win a minority government, but Mulcair and Trudeau will defeat him in a no-confidence vote, and Trudeau will assume the government, with a reluctant Mulcair forming an ad-hoc coalition with Trudeau.
Unfortunately I am not impartial in my outlook, which can distort my perceptions. I believe Harper is a cynical abuser of trust, reflected in the fact that big chunks of his cronies and appointees are in jail, are defendants in criminal court, or are under investigation by the RCMP.
SATURN IN SAGITTARIUS (cont'd):
The following indications will of necessity be a bit sober and sombre, as Saturn is a planet of restrictions, hard work, privation and old age. Remember, when reading this, that you have four other major planets – one brings great good luck and cheer (Jupiter) one brings sudden events, accidents and friendships (Uranus) one brings fantasy and perception, beauty and sympathy (Neptune) and another (Pluto) brings death and rebirth (e.g., the natural cycle, or "destiny"). Then there's the Sun, Moon, Mercury, Venus and Mars. So Saturn is only part of the picture, perhaps 10 per cent. The indications below should have been felt mildly for the first six months of 2015, and now will "stay in place" until late December 2017:
CANCER, now through 2017 Saturn will make your work a little longer, heavier and/or boring. You will need to pay attention to daily health – make sure you brush your teeth, maintain a good diet, dress sensibly, etc. If you're older, this is a good time to be tested for osteoporosis, knee stress, bone and joint health (e.g., AR, stenosis, etc.). If you're a teen, remember that a nutritious diet is a good guard against acne. On the plus side, Saturn is your planet of opportunity and partnership, so it is quite possible that your work, though long and hard, will create a major opportunity (perhaps to arrive in 2018/19) to advance in your career. Singles might marry a co-worker. You might also form a working partnership or association with someone.
LEO, you don't like Saturn at all. You're a romantic who wants big, splendid events to occur, while Saturn is stingy, restrictive, and, for you, a work planet. But now through late 2017, this planet will travel through your sign of romance, creativity, pleasure, beauty, speculation/gambling/general risk, and children. On the down side, Saturn will dampen results and dull what is splendid in these pleasure zones; on the plus side, this sign of pleasure and winning will imbue Saturn with a winning edge. This means your work and health, which Saturn rules, will both improve during this interval. You will certainly enjoy your work more. You could land a creative job, or one that involves you in beauty, speculation, even pleasure. (E.g., working on a holiday cruise liner, teaching art, being able to mold and change processes or products at work, etc.) In romance, a co-worker might grow prominent, or you could be attracted (maybe reciprocally so) to people much younger or older than you – even by a generation.
VIRGO, Saturn is actually one of your best planets, for although this crotchety old skinflint brings responsibilities and hard work to others, to you he brings romance, winning streaks, a deep joy and beauty. For you, love and romance are always serious, thoughtful, careful things – in tune with Saturn's nature. However, this planet now spends the next 26 months in your sign of domesticity, endings and new beginnings, pruning/reduction, food/shelter, retirement, security, and Mother Nature (and real estate). The accent on endings and new beginnings is not the best auspice for romance, nor for big creative projects, as these will tend to end. However, if your creative project is deeply rooted in these domestic areas, then it should succeed – for example, landscaping, gardening, agriculture, renovations or building a home. New beginnings and domesticity also includes babies and children, so if there is a young one around, he/she/they are certain to bring you joy – and to spark your playful, creative side. Be careful about real estate, though – buy only if you, in the most sober way, are in love with a house, apartment, etc.
WEEKLY FORECAST:

 ARIES   March 21-April 19
All signals are go – you can leap ahead now with relationships, opportunities, relocation, litigation, negotiations and contracts, and dealings with the public. That "bad love" aspect of last week is over, too. I probably did not say this enough in the past 17 months (and this advice lasts another months, to November 12) so I'll say it again: you will fare far better by aligning yourself with another, than by being independent. For example, if you go out and ask someone for a date this week, even if he/she says no, you'll feel much better than if you'd never asked. Sunday/Monday doubly accent relationships, opportunities, et al. Your career or ambitious relationships could yield a sweet reward for you Sunday. Both Sun. and Mon. you display your inventive, quirky, friendly, maverick side. This can be a little hard for some people to accept, so don't let a sudden action interfere with your upward climb. In love, this influence could cause a sudden break-off, or a sudden attraction, or both. You could fall in love. Be diplomatic. You won't be bored. Life's depths, intimacy, financial goals and events, research, diagnosis, lifestyle choices, commitment and consequence fill Tues. afternoon (PDT) through Thurs. Sunday/Mon.'s meeting or opportunity might now veer into commitment. You might meet your destiny, disguised as ambition's opportunity. Wisdom, a mellow mood, international, cultural and intellectual themes flow Fri./Sat. Illusion (Fri.) mingles with – or yields to – work success or co-worker "adventure" Sat.

 TAURUS   April 20-May 20
Recent delays and indecision end now. You can charge forth with whatever projects or relationships you want. The general accent lies on work, daily health, service personnel and dependents, especially Sunday/Monday. Tackle chores these two days – stay alert, as unexpected events, conditions can demand a swift response. Drive and use tools, electricity carefully. You might meet a person who will play a marked, beneficial role in your life. Could be a love(r). (But if you first met this person last Thurs. to Sat. – Oct. 8 to 10 – strictly reject a relationship of any kind.) Destiny could work "at one remove" – for example, events might not bring you love, but could alter your life in such a way that your future path will bring that love (likely within 11 months). Relationships confront you Tues. afternoon (2:30 PDT) through Thursday – all is smooth, co-operative. Seize opportunities, show your willingness to "partner up." Like Sunday, events might bring you near someone very compatible, very attractive. Intimacy, sexual bonding, investments, debt, lifestyle decisions, critical health issues, research and investigation fill Fri. (fantasy, temptations – not necessarily bad ones!) and Sat. (successful, lucky, adventurous – make your play, seek your fortune!). All week, romance lives, as alive as a bird in flight. Now to 2017, you might become involved with a lust attraction which could end in marriage – avoid clandestine stuff.

 GEMINI   May 21-June 20
Recent delays, indecision and mistakes fade now. You're free to march forward, especially in romance, beauty, creative and risky ventures, pleasure, and teaching children. These are emphasized for two more weeks – and reach a "touchstone" or double-emphasis Sun./Mon.  You might have to choose between deep, romantic love, and friendly affection/light romance. Choose deep. Sunday brings a chance to invest in real estate – why not? A child might be conceived this day, too. Tackle chores Tues. mid-afternoon (PDT) through Thursday. Everything flows well; you'll get a lot done. Good interval to start health habits, boost nutrition. Relationships fill Fri./Sat. – so do opportunities, opposition, challenge, relocation themes, negotiations and possible litigation, agreements and dealings with the public. Be cautious – nothing's "guaranteed good" before dawn Sat. (PDT). Friday can fool you, might bring a con artist or simply a fascinating person who's not compatible. But Sat. brings adventure, perhaps a stunning stranger, new friend. Watch for accidents and sudden good luck on the home front. All month, romance might be brewing on the home front or with a neighbour: how successful this will be, long-run, is another question.

 CANCER   June 21-July 22
Delays and indecision fade now, especially in domestic, property, security, retirement and "Mother Nature" areas. These zones are emphasized Sunday/Monday, and face the same volatility that has existed since 2011. (There seems to be a divide between your home/private life and your career/outside status, and it shows up in the quirkiest ways – the influence lasts to early 2019.) You might receive a message indicating that true love, or solution to a relationship thorn, is available – singles might meet a potential "domestic partner" while on a short trip. Tuesday afternoon through Thursday brings romance, creative and speculative urges, moments of deep pleasure and beauty, charming kids, sports and games. There's not a cloud in the sky! Someone you meet might further your career or status, or an idea might bring an even deeper solution to that divide between home and career, private and public life. Tackle chores Fri./Sat. – Friday's a bit muddled, hard to concentrate on work when your mind's captivated by (travel?) fantasies and love possibilities. Saturday's very productive, especially in work, career, communications, travel, errands and networking. Avoid over-indulgence, imbibing, both days.

 LEO   July 23-Aug. 22
You can charge forth now, Leo – recent delays, indecision and mistakes fade. The very area where these delays tended to accumulate now becomes an area of strength for two weeks – but especially this Sunday/Monday, when errands, communications, travel, media, casual friends, siblings, paperwork and details are accented. These are volatile days – take care in traffic and around electricity, and avoid inflammatory words. You could meet someone stunning, or you could suddenly end a relationship. A door could open in money and work – step in! Home, family, property, security and Mother Nature absorb your attention Tues. mid-afternoon (PDT) through Thursday. This domestic interval flows smoothly and productively. A great time to tackle home repairs, or reach a family consensus. Romance raises its head Fri./Sat. Friday needs some care or awareness, as love and fantasy tend to mingle, with a strong lustful or "irresponsible" element. But Saturday, after dawn, excites powerful attractions, powerful sensual urges. (Some of you will spend this day shopping, instead – until November 12, you will receive more money, but you'll also feel an almost subconscious urge to spend it. Save all you can.)

 VIRGO   Aug. 23-Sept. 22
The main emphasis, this week and next, lies on money, earnings, purchases, memory, rote learning, and sensual attractions. These are doubly emphasized this Sunday/Monday, when a surprise might occur. You can blame it on your increased sexual and personal magnetism, and your own heightened interest in intimacy (this month and early November). You might be rather suddenly attracted to a clandestine love: be careful. Your cheerfulness could also trigger a real romance: but in this make sure (as time passes) that the intimate side is "okay," rather than unpredictable and stressful. Errands, trips, communications, casual friends, paperwork and details fill Tues. afternoon through Thurs. All lights are green, Virgo, so march forth – you'll get more done in these few days, perhaps, than in the last three weeks! (The past weeks' delays and indecision ended Oct. 9.) Your domestic situation grows important Fri./Sat. Slow down, rest or nap when you feel like it. Gardening, home repairs, landscaping, vacationing in nature, dealing with kids and parents, security, retirement plans, etc. – all are favoured. But act before noon (PDT) Fri., or after dawn Sat. Saturday aids you (perhaps splendidly!) in real estate investment or mortgage reduction, sensual privacy with your mate, research, and in making neighbourhood friends. But Friday pm might lure you toward love's illusions: be practical, stoic.

 LIBRA   Sept. 23-Oct. 22
Recent delays and indecision have ended. It's time to charge ahead on a significant project or relationship. Your energy, charisma, clout, timing and effectiveness are high all month, especially this Sunday/Monday. Start something! However, a project might be better than a new relationship, long-term, as one you attract, bond with or marry, now to November 12, will prove to be restrictive, perhaps critical, too sober and sombre – or too unlucky – for you. But if you just want to have an exciting, sudden adventure, Sunday/Monday offer it! Be forward. Sunday also offers good luck in property, renovations (care with electricity) family healing and solutions. Great day to buy a "retreat" type of vacation property. Chase money, pay bills, shop, sell, handle possessions and schoolwork, and deal with sensual attractions (from drapes to lovers) Tuesday mid-afternoon (PDT) through Thursday. No dangers, no glitches – just smooth productivity. Seek new clients. The money stagnation of past two/three years ends now. Errands, communications, details, paperwork, travel and casual friends fill Fri./Sat. Careful Fri., when illusive conditions could send you on a wild goose chase. Avoid gossip, sneaky people. Saturday's great – love, friendship sparkle!

 SCORPIO   Oct. 23-Nov. 21
Weeks of delay and hindrance, mistakes and indecision, end now. However, except in civil service, administrative, warehousing, assembly line, therapy, spiritual, institutional or charity areas, wait a little while (October 23 at the earliest) before you launch big new projects or ventures. Spend the next two weeks planning your future actions. All these, from civil service to planning sessions, are doubly emphasized Sunday to Tues. noon. Both Sun. and Mon. contain surprises, or perhaps only a "strong choice" between delegating work and doing it yourself. (Delegate.) Drive carefully, preserve your energy, avoid competitive situations, contemplate and plan. You might hear from a good friend, or join in a social discussion: either can open a door to, or give you valuable information about, money. Your energy and charisma rise nicely (but not to a top) mid-afternoon (PDT) Tuesday through Thursday. Do start minor things, see people or start tasks you've been intimidated by. This whole interval is easy, smooth and productive – not a glitch anywhere! Chase money, spend, buy/sell, pay old bills and cultivate new clients Friday/Saturday. Careful Friday: a dreamer and his money are soon parted, especially if the dream's about romance or intimacy. Saturday's quick, successful – good time to buy a computer (8 am to 1:40 pm PDT).

 SAGITTARIUS   Nov. 22-Dec. 21
All the indecision and delay of the past few weeks (especially regarding future hopes, career, marriage or a social event) end now. You can confidently march forward. This week and next accent your social life, hopes for the future, entertainment, optimism, popularity, and friendly romance. Sunday/Monday (and Tues., but without result) "double down" on these things. You could be struck by the lightning of love! A subtle but significant "feeling" or sensing might arise in you, especially Sunday, concerning money and your career and a management situation. Take advantage – for example, write a boss a memo or email Sunday. Retreat mid-afternoon Tues. through Thurs. Rest, contemplate, plan, and avoid competitive situations. These few days are so productive and without hindrance that it would be a shame to waste them – connect with civil servants, clear up management or governmental issues, attend closed-door strategy sessions, take up yoga, take food to the poor, etc. Your energy and pizzazz rise very nicely Fri/Sat. – people will call, look up to you, let you cut in line (I hate that!). Be a bit careful Fri., when you might have to choose between career and security, between the home, and outside attractions. Set off on an adventure Saturday. Love might blossom. A door might open to your ambitions – examine it before stepping through.

 CAPRICORN   Dec. 22-Jan. 19
Delays, indecision have ended, Cap. Push forward now and next week; pursue your ambitions, career, prestige relations, especially this Sunday to Tues. noon. Remember, there is opportunity in crisis. You might run into surprising conditions, or an unexpected rebellion from spouse, kids, who think you work too hard, neglect them. Soon (mid-November onward) you'll see a way to combine home and career – or at least, home and money earning, which is almost as good. A legal, international, educational, media, cultural or similar success brews for you Sunday. (These zones, legal, etc., need to be handled all October into Nov. 12. Don't start any lawsuits.) Happiness visits Tues. mid-afternoon (PDT) through Thursday – social delights, popularity, friendly romance, freshness, optimism fill your moments. Celebrate, get out, mingle! All 3 days should run without a hitch. Retreat from competitive situations Friday/Sat. Rest, contemplate, plan, deal with government, corporate administrations, institutions – be spiritual, charitable. Friday needs a bit of caution: illusion, fantasy are rife, and color love with their unreliable allure. Saturday, after dawn, is splendid: but remember your energy is briefly low, so pace yourself.

 AQUARIUS   Jan. 20-Feb. 18
Delays and indecision end. Go forth now with confidence and imagination. The main accent, now and next week—and especially Sunday to midday Tues. – lies on legal, far travel, international, cultural, religious, philosophical, educational, publishing, advertising and similar affairs – and on love. (Love is a complex thing right now – intellectually and philosophically, you lean toward clean, good-hearted, open, socially acceptable love, but your body keeps leaning the other way, toward temptation, lust, clandestine adventures. These tempting things might contain a trap, now to mid-November.) Your entire intellectual, cultural and international viewpoint is particularly highlighted Sunday to mid-afternoon Tuesday. You might have to choose between a casual relationship and a profound one. Profound better, much better for now. A secret sexual hope, or a quiet, almost hidden investment, could succeed Sunday. Be ambitious Tues. mid-afternoon (PDT) through Thursday – talk to the boss, contact VIPs, appeal to judges, pursue your career goals, and mingle with higher-ups. All flows smoothly, productively. Happiness visits Fri./Sat. – social delights, popularity, friendly romance and flirtations, entertainment, optimism and future plans fill these two days. Friday pm needs some care, especially in money and, again, that alluring sexual situation. Fantasy outweighs reality.

 PISCES   Feb. 19-March 20
Delays and indecision end now, especially in relationships, and in "sealing the deal" (financially, sexually or otherwise). You can act with confidence, you can make a commitment and enjoy the results. This week and next – particularly this Sunday to Tues. afternoon – emphasize hidden matters, the occult, symbolism, investigation and diagnoses, large finances, sexual intimacy (and pregnancy) lifestyle choices, and subconscious promptings. (Good two weeks to visit a psychic or other advisor, doctor, therapist, broker, accountant – anyone who dispenses advice.) Both Sun. and Mon. contain surprises (though Monday's might be merely an echo of Sunday's). Be alert for events/dislocations in money, earnings, purchases – if deciding between short term (e.g., spending, pay check) and long-term (e.g., investment) choose long-term. A social gathering or a friendly call might bring you face-to-face with someone exciting and beneficial. Wisdom, a mellow mood, gentle love, cultural, intellectual, far travel and publishing/media interests draw your attention Tues. mid-afternoon (PDT) through Thursday. There's not a cloud in the sky here, so sail away, or chase what you will – everything succeeds a bit, some things a lot. Be ambitious Fri./Sat. – your efforts, skills and accomplishments might be "under review" by bosses, other VIPs. You're favoured here before noon Friday, not in the pm. (You might fall in love with someone, in your head, this eve or Sat.) Saturday's adventurous – but remain ambitious, without giving money too much sway – reputation, standing, promotion are better goals.
The End.