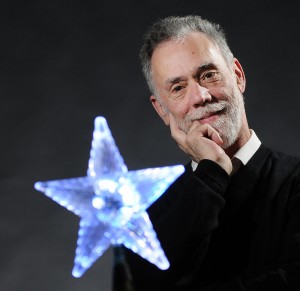 Note: this is NEXT WEEK'S forecast. To read the present week's column, please scroll down to "RECENT POSTS" on the right margin, and click on "Sept. 20-26, 2015."
ALL TIMES/DATES ARE PDT (Pacific Daylight Time Zone). PDT is 8 hours "before" Greenwich (England). (As long as Britain is also on Daylight time.) For example, when it is noon PST, it is 8 pm in England. The "World Clock" in the right margin gives you some clues. (You can also Google "time zone converter.")
START NOTHING: Before 12:29 pm Sun., 0:45 am to 11:57 am Tues., 3:44 am to 1:03 pm Thurs., and 10:18 am to 5:22 pm Sat.
PREAMBLE:
The final and concluding chapter of "1969" is at the end of the column (after Pisces). It's not the best ending, I think there could have been something else/new, but I just don't have time every week to tackle it, so it's the best ending for now.
ALL SIGNS: the Mercury retro continues, advising against new actions, pair-bonding and projects until Oct. 9. I might miss saying it for some signs, so I'll put it here: in terms of love or romance, wait until AFTER October 10 to approach, meet, find, start any kind of love.
Politics:
Stephen Harper, Canadian Prime Minister running for re-election, has the face of an angel. A plump, duck-faced angel. Many of his political cronies and appointees are either in jail or in court, defendants in criminal cases, or under investigation by the RCMP. He's Canada's Richard Nixon. His campaign consists largely of attack ads on his opponents…. Several months ago I wrote here that (Liberal) Trudeau would defeat Harper. At the time, for some reason, I completely forgot Tom Mulcair, the NDP leader, whose party was the official opposition, and held far more seats than Trudeau's. I'll soon try to erect Mulcair and Trudeau's charts, to opine about a winner. For now, having said "Trudeau," I'll stick with that.
The U.S. field is far too crowded. I write this blog for free, so I'm not going to spend 20 hours doing 20 charts and trying to pick a winner. I've already written (many many months ago) that Hillary shouldn't run, and that I liked Jeb Bush. However, as a reader pointed out, I had the wrong birth data for Jeb Bush, so that needs another look. And – I'm almost scared to say it – Hillary's popularity should rise over the months ahead. I still say she should not run, though.
I also wrote that Trump's popularity would decline (generally, from mid-August 2015 to Sept. 2016). I thought we'd see a decline sooner than now, but I think we'll see it in a rather spectacular way before the end of 2015. Trump, I think, has one option: to become a kinder, gentler Trump, to use his front-runner position to become (or copy) a statesman, to reach out to Latinos, etc. Note that both Republican debates occurred when the Moon was in the two most negative, or "energy and charisma draining" signs for Trump – Taurus and Scorpio. Since I doubt the FOX or CNN programmers follow astrology, I have to rack this up to fate, or destiny. It's fitting (and says a lot about Republicans) that the person who is ascending and eating into Trump's pollster lead, is another angry, aggressive, mostly humorless, narcissistic personality, Carly Fiorina. They are peas in a pod, but would make (if it came to that) a volatile Pres-VP combo – he's a Gemini, she's a Virgo. Geminis face 12 months of blissful rest, joy in the home, and love of nature (and real estate luck). Virgos face 12 months of prominence, recognition, and approval from bosses and VIPs. The very thing that's bringing Donald to rest is energizing and boosting Carly. (The two debates, by the way, were in very favourable moon signs for Carly. More "fate.")
WEEKLY FORECAST:

 ARIES   March 21-April 19
Relationships fill the weeks ahead – relationships and work. Remember, start nothing new, relations or projects, before October 9. Meanwhile, "ghosts from the past" – an ex-spouse or old flame, a relocation that tempted you before, a chance to marry that slipped away from you in the past, a former "role" or employment dealing with the public (anything from retail clerking to fame) even a former enemy or competitor – any of these could return, and in a way that is good, but has no guarantee of permanence. A returnee from the past could be benevolent, a good person, could even save you from a present difficulty, could even "set up" a situation from the past. But everything must grow, and when that past situation grows on its own, it will face deep transformation – which the situation either survives, or doesn't. It's a gamble, Aries, so let your heart decide (or seek advice, preferably from someone whose first name starts with P, L, J, Q, or U). After a sluggish Sunday morning, your energy rises smartly, and stays high, with a dollop of charisma, until Tues. noon (PDT). A relationship could reach a climax. Money, earnings and possessions offer success Tues. pm through Wed. – pay, collect, enjoy your good fortune. Errands, communications, trips and casual acquaintances fill midday Thurs. to Sat. eve. Your luck is jumbled here, so be nimble and let go of little glitches, disappointments quickly – good luck follows bad (except Thurs. daytime, which is pretty well a wipe-out).

 TAURUS   April 20-May 20
The weeks ahead hold work, minor health concerns, and duties to dependents. Eat and dress sensibly. DON'T buy machinery or tools before October 9, and do not start renovations. Try to avoid starting all big new work projects. (You'll probably be busy enough with former or ongoing tasks that need re-doing or are obstructed in some way.) A nice thread of romance, beauty, pleasure or creativity will lighten your days – but don't let love, or a dirt-biking hobby, for instance, make you neglect your work. A former job or employment role might return – it's good, but not for the long haul. Sunday morning's chipper, but your energy fades this afternoon to Tues. noon (PDT). Retreat, rest, and contemplate what tasks you haven't done yet. Make a list of these. Tackle them Tues. noon to Thurs. morning, when your energy and charisma leap upward – you'll succeed Tues. and Wed. Chase money, pay bills, but don't buy anything new, Thursday pm to Saturday eve. An ongoing sensual bond thrives, but don't start a new one. Take care Thurs., when both sex and romance give you the cold shoulder. (Don't push – just shrug and get back to your work. It's a brief cool spell.)

 GEMINI   May 21-June 20
Remember, start no new relationships nor projects before October 9. The weeks ahead hold a surge of romance, beauty, pleasure, a gambling instinct and creative urges, and joys from charming kids. If you're happily attached, these weeks keep you toasty in the glow of love. Show your mate how much you care. Single or married, an old flame might arise to warm you. If you're both single, this could re-establish a relationship that you both wish hadn't ended. That doesn't mean it will be permanent, and you sail into the golden sunset forever. The people you love (in a romantic way) this decade, tend to have a domestic problem, or perhaps a soul problem, a deep emotional wound, that will, in the long run, force you to transform your way of loving, even your sex life, even your whole life, to succeed in love – or, will simply force another separation. So do join hands, do march forward with love, but with kindness, gentleness, and with the knowledge that you might need to prove your love more than you ever have before. Your optimism and popularity rise Sunday pm to Tues. noon (PDT). Have fun, be social, seek entertainment, flirt! Love might climax. But retreat Tues. noon to Thurs. noon – rest, avoid competitive situations, contemplate – tackle governmental, management or institutional issues Tues./Wed. – you'll succeed! Your energy and charisma rise Thurs. pm to Sat. eve. Step carefully Thurs., when rejection or a domestic argument might occur; after this, circumstances favour you!

 CANCER   June 21-July 22
The weeks ahead emphasize your domestic situation, security, food/shelter, retirement, Mother Nature, nutrition, garden, and your stomach. Be restful, realize that nothing important is "worth tackling" before October 9. Definitely hold off on renovations, home decoration, landscaping, etc., until that date onward. Forgotten money matters might re-appear: handle them now. If you're single (or want to be) a former sensual "friend" might also re-appear. Nothing wrong with this if you're unattached, but it's likely only a physical "vacation," not a ramp-up to marriage. Sunday morning's mellow, but this afternoon to Tues. noon brings a call to duty, prestige relations, career ambitions, talks with the boss, parent/kid things. Remember, start nothing new. Take care Mon. morn (PDT) but after this all is smooth – you could even get a wee pay raise. Happiness arrives Tues. pm to Thurs. noon – popularity, wish fulfillment, entertainment, flirtations and light romance, and a bright optimism – all bless you, but in a quiet way. A dream could come subtly and quietly true! Retreat from the fray Thurs. noon to Sat. suppertime – rest, dream, examine what got you to this point in life, deal with (perhaps neglected) government, institutional or management-related chores. Luck is mixed, demands caution Thurs., but tends to support you otherwise.

 LEO   July 23-Aug. 22
Remember, Leo, start nothing new, projects, relationships, large purchases, before October 9. (In love zones, strictly wait until Oct. 11 onward.) Basically, the weeks ahead emphasize errands, short trips, communications, paperwork, details, siblings and casual friends, curiosity and restlessness. Follow your nose, especially if it leads you back to tour a former neighbourhood, or to something that was significant in your past. You might hear from an infrequent friend or sibling – all's good in this. Books, papers, files – these might need re-organizing or might contain something you like (e.g., that $ 20 bill you hid and forgot in "Gulliver's Travels"). Assiduously double-check lists, addresses, figures, etc. Sunday's early mystery or private feeling yields by midday (to Tues. noon, PDT) to a gentle, understanding mood. A travel or love situation might climax. Take care Monday morning, when you might feel a bit ill or make a work mistake. Your ambition awakens (or is called, say by the boss) Tues. noon to midday Thurs. All is lucky, smooth, successful Tues./Wed. – cool your jets Thurs. Remember, start nothing big, but do say hello to the boss, display your skills, and protect ongoing ventures from "absent-mindedness." Social joys, popularity, optimism and wish fulfillment, entertainment and friendly romance fill Thurs. pm to Saturday suppertime. Luck's mixed, so be nimble – and happy!

 VIRGO   Aug. 23-Sept. 22
The weeks ahead emphasize money, buying/selling, earnings, possessions, surface indications, memory, and sensual attractions. Remember, start nothing new and significant before October 9 (and nothing in love spheres before Oct. 11). Venus and Mars are both in your sign now, making you extra attractive to others, especially to the opposite sex. But if you began a new sensual love affair now, it would become more burdensome than pleasurable in a fairly short time. (You might re-start a former sensual link, but here, ask yourself why it ended.) Be especially alert and cautious in purchases – buy only routine items, groceries, etc. Save your big purchases for Oct. 11 to 22. Sunday afternoon to Tues. noon (PDT) brings mysteries, secrets, sexual yearnings and financial "opportunities" or manoeuvres, health diagnoses, lifestyle changes, commitments and consequences. You've been tempted for a long time (since Feb. 2014) to dive into these areas, but wise Virgos have resisted. Now, they are doubly "unadvised." Only research or investigation yields sure, good results. A mellow, understanding mood, intellectual pursuits, far travel and foreign climes/people, gentle love, legal matters – any of these could occupy you Tuesday pm to Thurs. noon. Act Tues. and Wed., not Thurs. Ambition taps your shoulder Thurs. pm to supper time Saturday. Start nothing, but do talk to the boss, mingle with VIPs, and show your skills. (Caution Thurs., though.)

 LIBRA   Sept. 23-Oct. 22
Your energy, charisma and clout rise to a yearly high this week and the next three, Libra. You'll ride a bit of a winning streak. Notice I didn't say "effective" – with new starts not advised before October 9, and nothing new in love advised before Oct. 11, your effectiveness might have to wait a bit to launch new ventures, embrace new relationships, or control matters. Be alert for missed meetings, wrong addresses, misunderstandings, delays, etc. – especially in intellectual, governmental, administrative, international or cultural zones. A former love, a serious one (at least he/she was serious) might return. If you're single, this might be something worthwhile, but note two things: 1) it might face domestic strictures or upheavals, especially if the past separation occurred since 2008, and 2) you should not marry, mate nor "save for marriage" anyone met Feb. 2014 to Nov. 12, 2015. (In a month and a bit – 47 days – you'll be "freed" for 17 years, karmically, to marry anyone you wish.) Love and all relationships are important Sunday noon to Tues. noon – a love might climax Sunday, a domestic glitch might arise Monday. You enter the "sex and secrets" zone Tues. noon to Thurs. noon – act Tues. and Wed. (early) not Thurs. Though you could be tempted to, DON'T COMMIT to anyone or thing, investment, lifestyle change, residential move, etc. Stay free before Oct. 9. That old flamed might show this week – if Sun.-Tues., as a serious mate; if Tues./Thurs., as a love affair that needs hiding; if Thurs.-Sat., as a sweet "rolling stone" who is passing by again, and wants you. This last is good, IF he/she appears after 9 pm Thurs. onward. Neither make nor accept promises. Intellectual, legal or cultural involvements Fri./Sat.

 SCORPIO   Oct. 23-Nov. 21
You were feeling on top of the world, and now you feel like someone put you in a cave. That's okay – nature is trying to force you to rest, to sleep and rejuvenate, for a big "bursting out" that will come to you in about a month. Meanwhile, steep yourself in governmental, institutional, administrative, spiritual, charitable or similar interfaces – it's likely you have some neglected duty or other in these zones, and now is the perfect time to wrap up past obligations. (We don't often think of it this way, but even our spiritual selves are governed by, are a part of, nature.) Remember, don't start any significant new projects or relationships before Oct. 9. (Oct. 11 for relationships.) Sunday morning's sweet, pleasurable, but this pm through Tues. noon brings chores and minor health concerns. Dive in, get things done, but be alert: read instructions twice, double-check figures, addresses, etc. Relationships fill Tues. afternoon to Thurs. noon. Be diplomatic, emphasize the other person's needs, desires – most successful people do this. And success touches you, Tues./Wed. Life's secrets, depths, finances, sexual urges and commitments bubble up before you Thurs. midday to supper Saturday. Don't leap at the bait, Scorpio. Be patient and cautious, especially Thurs. noon to 9 pm (PDT) – rejection, money "realities," and accidents or arguments at work, are possible barriers. If a former lover appeals late this night, Fri., or Sat. morning, say okay, but keep commitment off the table.

 SAGITTARIUS   Nov. 22-Dec. 21
Happiness is in store. The weeks ahead bring a boost in your popularity, some wish fulfillment, entertainment, friendly romance, social delights, and optimism. But remember, don't start any new relationships nor projects before October 9 – and realize any plans you make now will probably change. A former friend or lover (or both) might re-appear. If so, this is likely a good person, but he/she contends with domestic upheaval, 2009 to 2024 – so a re-established bond might or might not have lasting power. (Your money, or lack of it, plays a key role.) A former social group or a former cherished plan for the future, might return – if so, enjoy either while it lasts, but don't build a future on it. After a slow, restfic, ul start, Sunday (to Tues. noon) brings romance, creative and speculative urges, pleasure and beauty, and charming children. Love might climax Sunday. Tackle chores Tues. noon to Thurs. noon – you'll get a lot accomplished Tues. and early Wed. – not Thurs. Relationships face you Thurs. pm to supper time Saturday. Be very diplomatic (and commit to no one, neither make not accept promises) Thursday until 9 pm (PDT). Don't push for romance: you could trigger anger (maybe your own!). After this, agreement, true love, partnerships are blessed. Still, sign nothing.

 CAPRICORN   Dec. 22-Jan. 19
The month ahead features ambition, prestige relations, worldly status, neighbourhood reputation, dealings with bosses, parents, kids and authorities. In all this, do attend prestige events, do show your skills, do meet with bosses and VIPs, and do go over projects under your purview to make sure no big mistakes or delays will happen on your watch. But do not pitch new projects or ventures, don't start any projects, before October 9. A former career role or boss or associate might return. This can actually help you somehow, so be welcoming. Sunday's busy early, but by noon – to noon Tuesday – be willing to spend time with family, embrace Mother Nature, garden, eat nutritiously, repair what needs it, and above all, to rest and recuperate. You might be intrigued by the possibility of a new home, real estate Sunday, but don't even approach this subject before November 13, 2015. Romance, creative and speculative urges, beauty and pleasure visit you Tues. noon to midday Thurs. Act Tues./Wed. Love has a good chance (but remember, no one new – no one new before Oct. 11, actually). Tackle chores Thurs. afternoon to supper time Sat. Be careful Thurs. before 9 pm – cuts, bruises, arguments possible.

 AQUARIUS   Jan. 20-Feb. 18
Remember, start no new, significant projects before October 9 (nor relationships before October 11). The weeks ahead accent international affairs, foreign contacts, intellectual pursuits such as higher education, lecturing, publishing, statistics, cultural involvements, legal issues, and gentle love. In all these, a reprised venture from the past, or an ongoing project, has more chance of success than anything new. If you want to travel, visit a place you've been to before. A former flame might return – this is a good person, and chances are he/she loves you. A beautiful romance might ensue, if you are both unattached. But this person has domestic difficulties, which in the long run could prevent a lifelong mating – could, could. Sunday noon to midday Tues. brings busyness – errands, trips, calls, paperwork. Drive carefully Mon. morning (PDT) – not a good time to email the boss, either. Home, family, call your heart Tues. pm to midday Thurs. You'll get a lot done, or simply enjoy family affection, Tues./Wed. Garden, nature, nutrition, security, retirement are in focus. Romance, creative and speculative urges, happy children, beauty and pleasure call you Midday Thurs. to Saturday suppertime. Be cautious Thursday – clouds obscuring your future, unwise words, careless driving can occur. After this, love can blossom – just make sure it's not lust in love's disguise. Love is unselfish.

 PISCES   Feb. 19-March 20
The weeks ahead emphasize secrets, life's depths, privacy, sexual and financial longing, relationship commitment, lifestyle changes, medical diagnoses, commitment and consequence. Remember, start nothing new before October 9 (and no new love before Oct. 11). If you make a commitment or promise now, you might regret it later. A former mate or lover could return, but this person seems more like a lust-object than a love object, and the possibility of a triangle is high. If a former investment appears and attracts you, it could be quite beneficial. (But look ahead down the years and ask: "Does this investment fit in with my social and/or intellectual goals?" If so, proceed.) Your energy and charisma are operating Sunday morning, but by noon – to Tues. noon – money and possessions become the theme. A former sensual partner might appear, but will become burdensome later. Buy nothing big or important. Errands, trips, mail and communications, casual acquaintances, paperwork and news media fill Tues. noon to midday Thurs. You can get a lot done in these areas Tues. and Wed. – not Thurs. Midday Thursday to suppertime Saturday nudges you toward your home, family, security, garden, real estate, retirement, stomach and soul. Luck is a bit jumbled, so be nimble. Be quite cautious Thurs. until 9 pm (PDT) – spousal or family arguments could occur, especially if you were disappointed a bit earlier at work. Saturday night – beauty, love!
The End.
"1969"
CHAPTER EIGHT
"Yes I do know. I know. He knows where we are. I – he knows you're here with me. He knows. That's why you have to stay with me. So he won't come."
"Well don't be afraid. I'll kill him. You know that. I'll kill anybody." I said this in a flat, dispirited way. It was the truth.
"I don't WANT you to kill anybody!"
"Okay, I won't. But you know what I mean. I'm not afraid."
"I know you're not afraid."
"I mean I'm already a murderer." She didn't react. I didn't say that to accuse her, but really I did. Everything I said was accusing her. And despite myself, I would again and again.
***
"Don't you see? I didn't have to bring you back here. Or we could have left after a day, after we got our bearings." She sat at her vanity, fingered her pearl necklace anxiously in the mirror, her face a sorrowful, rather surprised version of itself.
I shrugged.
"I didn't have to live here, in this – this – place." Her inner wrists turned upward, her hands palm up, fingers tensely splayed, which was how she expressed frustration, or the subtle, almost unspeakable injustice of the world. "Don't you see?"
I frowned. Sometimes I'm thicker than wet wood.
"Him! Him! It's his place, he bought it, for me, to be here –"
"A cage."
Her answer was silent; her face crumpled. I now knew, I think, that her crumpling face was the last defence, or surrender (what's the difference?) against a massive, powerful, unfair and over-riding injustice. I saw her at ten years old, with that face turned upward, to the world, crumpling with surprised sorrow and grief at what she saw, and my heart cracked for her.
"No. Don't touch me now."
I withdrew, silent.
***
"I told you."
"But I don't remember."
"For long periods you're like that."
"Like what?" I asked.
"You don't see or hear. You're gone away somewhere."
"I'll go away," I said, though it was really just an offer, presenting an option. I didn't want to go.
"I can't be left alone," she said stiffly and insistently, exasperated that I wouldn't understand, wouldn't see. "I don't WANT you to go away. Haven't I told you?"
"You have.""
I let my head fall. I fell into thoughtless thought.
"And I can take care of you," she said in a baby-song voice. "I can take good care of you."
I looked up and she was smiling and I smiled.
We sat for a long time like that, facing each other. It had grown into night. I saw her eyes shining at me in the dark, staring wide and round.
She said nothing, just stared with those wide, appealing eyes. She looked so bare and bald now, where before she had looked so healthy and natural and beautiful. I was a little afraid of her. I was afraid that she was mad, and that I would never be able to leave her and that we would marry and live together forever, and I would go completely mad too. I was horrified by the image of us living together in the far future, say, a year or two in the future, and of being completely submerged in her madness. It made me pull back, as if from a hot stove. Then I don't remember the rest of the night exactly. She was restless and wanted to go out, so did I, so we went out despite my being a hunted murderer, we walked down to one of the trendy but slightly dirty, tawdry cafes that litter Denman Street. I don't know why I didn't fear being caught: it almost seemed to be a rest, an escape from the dilemmas of my "apartment" life. I know we began talking, we talked as we walked. She had become a real chatterbox, just this night, and so had I. I had begun to say everything that was pent up in me since – since I first saw her, I guess, much of it. But I don't remember what we talked about. It was gibberish, garbage, ideas, ifs and what ifs and maybes and strangeness. Even accusations and pleas and more gibberish and protests. I remember sitting on the street curb, as crowds of night walkers streamed by, talking and talking and she sat on the curb with me, both of us talking. I even began yelling at some points, I remember yelling at her once, "Well, FUCK YOU!" I yelled, and I jumped up and walked away from her. But she yelled something back that I couldn't leave, I just couldn't leave that voice, and then I found myself ranting on the sidewalk.
This isn't so horrible, I remember thinking, it's just strange, and there's no time. And I sat on the street curb, beside her again.
"I can't feel time anymore when I'm with you, I said." At that she smiled a satisfied smile, and her eyes shone in the horrible green light of the streetlamps. Cars whizzed and whooshed by us. Maybe that was all the sound; we just thought we were talking, but it was all in the bubble of a "whoooosh" of tires.
"Where are you?" I said. "Are you trapped in — this — in this – ecstasy, too? It is ecstasy, isn't it?"
"Oh. I'm trapped with you," she said with a big smile. "1'm trapped every bit as much as you, and you're my hero, my prince, you'll never leave me, because we're somewhere you can't leave me, we're somewhere scary, aren't we?"
Gibberish like that. I took all this going in and out of consciousness, of conversation, this speeding by of everything, as proof of love – but it also horrified me. I was horrified of something more mad, or of her screaming or something. I couldn't place it. Or maybe it was that if we lived together, in love, we would disappear. Disappear from sanity, or not hear anyone else. Because I could not remember the past few hours, or day, and hardly the week. Maybe we would live in this whoosh, and hear it when we dropped into it, and when we dropped out of it. But immediately it would grab us again, and throw us back into that love. I guess it was love, is love. But the fright, the fear of being totally consumed by her, stayed with me long past that night.
That night – actually, we lasted all night, scrunched on that curb; the morning came on us and I saw her face in the daylight, all blue and sunken eyes and pale skin shading green and blue. The light coming made the talk end, we both became quieter, and we got up from the curb and stood for a while, maybe half an hour or minutes, talking in a quiet way, as if we were parting, gentle and kind talking. I thought I remembered telling her, in the gibberish of the night, that she had to go to the police to turn me in, and to turn her father in. Or, I could….but it was all lost in the whoosh. And now, in the aftermath, looking on her delicate and strange and yet healthy in a bare, bald, strong, removed, strange, alien way, as if she shimmered in another world, separated from me by an angel's transparent wing, or an angel's consciousness, like that, I couldn't tell her to go do something so practical and mundane and real as go to the police and actually talk to them, actually talk to anyone in the "outside world" – which was all the world.
"Do you think I'm mad?" I asked. "Like, crazy?"
"Are we?" she said, alarmed. It had gotten to the point now that I couldn't tell if she was acting, histrionic, or just saying what was real to her. Was she alarmed, or just being playfully sympathetic, taunting me with sympathy? That had been one thing that changed this night of the curb talk: I suddenly saw, I mean over the hours when we were but weren't there, I saw that she had many levels. And that I could not tell which one was "real" or sincere or "my level." It was like at our "picnic" back on the coast, at her campsite, but stronger. Now it was deep and crucial, as if I was staring straight at the universe, and silently, it stared back. This uncertainty and her complexity fascinated me, and spun a thousand strands around me, to her, all of them stronger than – I could not even think of leaving her. But I was terrified of losing myself. I was afraid she was mad, and when she was mad, I was infected immediately. That's the way it would be, or was.
"You are a strange man. There. I called you a man. I don't know what you're talking about."
I could smell the bakery. "Let's go have a coffee."
"No – no," she said. "I want to go home."
"Me too. Let's go home."
We hovered at the bedroom door, as if uncertain whether we should sleep or not, or even be together, physically sleep or not. As if we had become mental lovers, fused mentally, and the physical world was a strange one now. I paused, left the decision to her.
***
Strangely enough, after learning all that about Serena last week, about her father and Dietmar and what she had endured, I had become insulting toward her.  Not always. Hardly ever. But sometimes I couldn't help it. It was as though she offered me a good supper, and I tried to arrest her for cooking. Here and there, as we were doing this or that, an insult would come, before I had any idea it was even lurking, and it would fly out and degrade her. Or I would just look at her with a disgusted look that I really felt, and it hurt her. I could see how it hurt her. Or did it? I could not tell from her round freckled cheeks, her shining eyes. There was no prejudice in my feelings, just jealousy. I felt guilty about this. I knew how bad my feelings were, but I could not stand the thought of other men with her. Somehow, that they were her brother and father, I found more comforting than if they had been strangers.
I had thought of killing her father; I was sure he was the man I'd just seen in the hallway. He came from her apartment, closing the door behind him. He was tall, about fifty, he stood in a stooped way, as if his height had accustomed him to leaning over people. He looked healthy, tanned, a long forehead and high cheekbones, his eyes were bright and dark, and they looked at me with arrogance, and a penetrating curiosity, as if I was an insect he might consider pulling the wings off when he had time. His stare froze me from saying anything or reacting, and then he was gone.
That's not totally true. I turned, and saw him waiting at the elevator. I had enough time to run over there and tackle, or accuse him. But he was almost a foot taller than me, and I had no weapon. Then I realized I needed to know, and I had a key in my hand. I could run and drive the key into his face, his eye, and I did, I ran at him, just as the elevator's shiny doors showed only me.
All that week I thought of killing him, because partly due to him I had already killed the policeman, so I was condemned anyway, to burn in hell. So I thought about killing him quite a lot, mulling it over, I guess like a rich man – someone in Serena's social level – would mull over buying a house. And I knew, even then, that if I killed him I would abuse Serena even more. It wouldn't just be insults. Something had turned in me.
She grew smaller to me, as if her height shrunk and she became more round, more roly-poly – and yet more alluring. I wanted to fuck that roly-poly-ness, that smaller woman, as if curiosity drove me. So I did. I fucked her more and more, but without words, and without endearments or kisses or even, now, caresses.
That night I first saw her father, though only in a passing way – I'm sure it was him – everything changed. I didn't want to say I saw him. I didn't want that conversation with Serena. When I went in, she was in bed. I could smell bodies in the room. She lay curled and wouldn't look at me. I pulled back the bedspread. I got into bed beside her, slowly. I was zonked, buzzing with the violence I felt from the hallway. In the hallway, I hadn't felt any violence at all; now I felt it. I spooned in behind her. I felt a wet spot, and jumped. I jerked the covers off the bed. In her curled position, I could see the bottom of her nightie was wet – the bum bottom, not the hem bottom. I left the room. I re-entered. "Do you love me?" I said impatiently, loudly. She said nothing. I left again.
I had bought a little hacksaw, that's why I was out earlier. She had told me never to leave her alone, and I had. And in that half hour, he'd come. Maybe he was watching the apartment, and knew I'd left. She had been right. But I didn't think about whether it was my fault or hers. I just turned the key on the U-shaped metal to tighten the blade, then I slid the window door open, closed it behind me, and knelt on the balcony. Slowly and firmly, trying not to make any noise, I began to saw at the steel of the railing.
I would come out here every second day or so, hopefully she wouldn't see me, until I'd cut through – or almost through, in four places, to make a "gate." The metal cut more easily than I had planned; in a few minutes I was already through one of the bottom supports. I placed the hacksaw on the little round metal outdoor table and went inside. I went to the bedroom, where she still lay in exactly the same position. I took off my clothes and lay down behind her, spooning her. With a combination of curiosity and meanness, I lifted her nightie, to expose her behind. I could smell the sex on her. It was a whiff of fishy. I put my hand around her hip, to feel whether her cunt bush was wet. But she jerked her hand up.
"Please don't TOUCH me!"
Don't touch me. Her words didn't make my heart sink; it was already sunken. Instead, it was like a stomach ache, one of those deep, dull ones. It was like she had hollowed me out with those few little words.  I didn't even want sex. I wanted to pay her back.  I stared at the full curve of her bum. I sucked on my finger, then drew it down her bum until it found a soft spot. I poked in firmly, and ignored her gasp. At first it gripped my finger so hard I could not press it in any further. Then I heard her sigh, and my whole finger went in. I felt a bunch of hard little pellets at the end of my wiggling finger; it was so ridiculous, so ludicrous, that I burst out laughing. She didn't protest, she said nothing. I pulled my finger out and reared up and spit in my hand and wet her and then I lay down and slid my erection into her ass. It went in, way easier than into her vagina. But inside it was all soft, not gripping like her vagina. It was like fucking a bowl of warm milk. "Yes, yes! Fuck me," she said loudly, in an aggressive way that surprised me, I'd never heard it before. That was it, she said nothing else. I didn't know if she was being brave and risking it for my sake, or if she wanted it, or felt guilty and wanted me to fuck her bum as punishment. There were only those words, said in a kind of high, strident way so I couldn't guess what they meant. It was like fucking an empty space, fucking air, so I had to pump really hard and for a long time, and the whole time she was silent, and finally I did come.
I don't know why I did that. I felt ashamed. I had degraded her. I also felt, for all the days after, that it had cured me of her spell. I no longer felt fear of falling into madness with her, or of that future horror. I just felt disgusted and ashamed. She was just a piece of fruit for me now, or a dirty picture I could jack off on – better than a picture, because she had real flesh. I owned her now. I had saved her from many things, I thought in my new, dismal mood: now she didn't have to turn her father in; she didn't have to face the police, and her nerves and sanity weren't the greatest, but I probably had helped her sanity, if only because I was some sort of distraction from her usual sexual life. (I said the last two words to myself bitterly.) And I owned her because she didn't want to lose me, and because even approaching the police would lead them to know she was at the place where the policeman was shot, and she'd go to jail too; or at the least I would have to flee or be arrested, or shoot someone else, and either way she would lose me, and all that was what her being pulled out of the cold pool in the woods had blossomed into: that she was just a possession: a bum hole, where nothing grows, where only garbage comes out. The love, the missionary position, this was what made her crazy: that she might have a real someone like myself; that she could have an ordinary house like in the burbs, and me loving her always, and a baby, and another, and neighbours – this was what drove her mad, not the other. It drove me mad, too. It was almost as if, in a twisted way, I had, for the moment, saved her by degrading her and making her a bum hole. And I realized that she had wanted me to, she saw what I was doing, She sensed it was the solution. It was comfortable to just sink back into the shit, and there was no madness, no frightening surrender.
The sadness was, and it grew on me more and more in the week that followed, that it was only temporary. Or I thought it was. We had no sex during that week. She didn't seem to want it, and I was too sick at heart to approach it. I couldn't save her forever by that one act of bum holing, and I thought I would have to do it again and again. But once, a few days later, when I went to do it again, I grabbed her arm, and then her leg. She stiffened and sucked in her breath. But I faced a blankness, an overwhelming blankness. I sighed and let her go; I had lost every ounce of desire. I thought of her hope (no, I imagined her hope!) that we could be ordinary lovers – I thought this might madden her the most, and I knew she didn't believe in it, but I knew, too, I sensed, that I had talked her into it. I loved her and she was beginning to love me, I thought. But would I degrade her more, more each time? Would this keep her silent, in the stinking swamp, and she could just be a rag doll and all her beauty would be just her back and her bum? And yet, I couldn't do it. It was as if it bored me, in a massive way, as if boredom was a beast that pounced on me as soon as I touched her arm and leg that time.
But I began to see what the future held: this was it, this degrading. The horror was that I would continue it, and yet I sensed I couldn't continue it. Maybe I even had to deepen it, maybe that was part of it. She wandered around the apartment that afternoon, that afternoon when I had violated her butt – we had slept away the lunch hour. She gave no hint that anything was different, but I sensed that to her it was a possible solution: the giving up, the end and the surrender. I think she was contemplating this: that it was good enough, to let me ass-fuck her and have no love, just survival. But I knew it wouldn't be the end. That it had to go further and further and that her father was not going to simply go away, from the goodness of his heart, and – well, it was just one dark pool that kept getting deeper and deeper.
I took a deep breath and went outside alone. I walked along the streets for hours. I went to Stanley Park, a big wooded park in Vancouver, only a few blocks from Serena's apartment. But I couldn't stay near all that nature. Or maybe it was the tourists, the crowds having a relaxing time or fun or whatever they have – it seemed strange to me. The flowers in the beds seemed to glow with horrible beauty. So I walked out of the park and down the streets again. I walked and walked.
As I walked, I knew I would hate her. I already hated her, for letting me screw her ass, for not being the angel I wanted her to be, for letting me destroy the angel. I had degraded her just as her father had. I degraded her because her father had. Why hadn't she fought me? Why hadn't she stopped me until I came to my senses?  Maybe hit her. I feared – I felt, I saw myself – I saw I would kill her. I saw it. I saw, too, that what had seemed just something I did, bum holing her, had been a huge turn, a choice, and I had taken it.
As I walked and the sun faded, I saw the only solution. It was simple. I'd have to go to the police. Everything seemed clear. I felt light, and clean and free. I'd had a good life. I'd known love, these past weeks. I'd seen the deep ocean and the sky and the beauty. I could – I had to find a gun, so I could tell them and then end it all. I couldn't go to jail and have to see Serena the rest of my life. I couldn't face that. I couldn't see her ashamed or poor or biting her knuckles. Or a fuck-bag, a humiliation for her wicked father to toy with. I wouldn't see that. I'd turn her father in, that he'd  killed Dieter, and confess I killed the RCMP. But then the only real, reliable solution, the only one that could in any way be certain to aid Serena, was to kill him.
I had to plan.
I walked more, the June sun went down, leaving only the cool evening, and I felt the cold on my back as I walked, my sweat was cooling. I had to think it out. I looked up. 1 thought I saw Serena. It wasn't her. I was way over on the far side of town. I didn't recognize where I was. It was beaten down, small houses. I walked some more and found myself in another neighborhood. I would sink into my thoughts – which weren't really thoughts now, because it was all so simple – and then I would look up – mostly because I thought I'd just seen her out of the corner of my eye, or that she had just spoken to me. A passing word, a perfectly natural comment, but one I didn't hear the words of.
It must have been almost midnight by the time I found the apartment again. I went up the elevator and used my key. She stood in the middle of the living room. Her face looked gaunt and sunken. She wasn't dressed well. I don't know what fashion is, but her red pants didn't fit right and her blouse was the wrong color, a gaudy green. Her hair was stringy and dirty. My heart broke. Yet for some reason I didn't rush to her and embrace her and say, "Let's go away. Let's forget it all. Let's love each other and –." I said nothing.
I went to bed and slept.
In the morning she was in bed beside me.
I made coffee and went to the balcony. I picked up the hacksaw and was about to kneel at the railing again, and stopped: there were two shiny cuts in the metal! The one I'd made at the bottom, and another at hip height, at the top. I stared at the railing for a long time. I felt a huge rush and pang of love; then as I stood in the cool air it wrapped me like a jacket; yet the June breeze tried to whip it away. Finally, with a burst of anger (so I wouldn't have to make a decision) I began making a third cut, right in the top about three feet along from the one she must have made. It would need four: two bottom, two top. And not right through, but so it would bust with the weight of bodies. I sawed with angry abandon.
"Where have you been?" she said fiercely, standing in the patio door. I started and looked at her. The wind was blowing her hair, making her face hard.
I didn't answer. I didn't know what to say.
"Are you making a door?" she said, an intent, fierce gaze locked on me. I stood.
"Yes," I said.
"I'm sorry I brought you into this."
"Don't say that, Serena. It makes me feel far away from you."
She kept the same intent stare on me, as if I were a door-to-door salesman but she couldn't figure out what I was selling – or whether to believe me.
"Yes, there's a problem," she said abstractly and her glance went, just briefly, out to the clouds and blue sky and the ocean.
I put the hacksaw down on the little table.
"I'm sorry," I said. "For, you know, doing the back door."
"So what's this, the front door?" She still had that unamused, fierce look.
I couldn't figure out her mood; then I realized it had something to do with the breeze, and the height and the bright sunlight. You felt as if you could fly, up here. It made you feel very clear and alert; and that she was facing death, and it seemed light and blue as the sky, and bright, with light clouds; but still it was a serious thing, what if there was no ship for the voyage? And what courage it would take – maybe foolish courage – to step off this sunny perch into that thing that is only a dream, for all we know.
Then I almost fell through it. I had shifted my weight and leaned back unconsciously to rest on the railing, and it gave way just a bit, with a little metallic screech, and I jumped forward, a reflex move, and she had already jumped forward, her nails pierced the skin on my right wrist. I stood, my heart pounding. She gave a cry, the second it was over, and clasped me tightly and rigidly. I had not known she had so many bony spots, as they all dug into me at once. She was five times stronger than I thought.
I could feel both our hearts pounding like slow sledgehammers. Then the voice.
"Isn't this charming. Is this your little boyfriend, Sessie?" It was the giant man from the hallway. The same bright, black and contemptuous eyes over those high cheekbones. He stood in the window door, slightly bent, towering over us even from six feet away.
I unconsciously pulled Serena closer, then spun her around a bit, away from him.
"Is this your father?" I said.
"I'm not her father; I'm her lover," he said with a syrupy voice as he stepped onto the balcony. All his movements were slightly studied, careful yet not slow – so that's where Serena got her odd, fascinating way of moving. Except in her it was deeply, mysteriously feminine; in him it was "battle ready" if anything.
"Aren't I, Sessie?" he smiled down at her, completely ignoring me, but I had caught his quick glance: he'd sized me up and probably had wondered 1) how to get rid of me, 2) whether he could throw me over the railing, 3) whether that would be too messy and complicated, with police and all, 4) how to get rid of me again. But he hardly seemed to care that I was there.
"Now, Sessie, come here. Let the little boy go and come here. Let him go or I'll have to hurt him. Maybe I'll throw him over the railing, and tell everyone I found you like this, so you'll go to jail. We have things to talk about, don't we? You've been a little insane again, haven't you? Let her go," he said politely to me, as if I were a child, or an untouchable, that condescending, but without even a hint that I wouldn't obey. I was in some senses transfixed with awe, for I had never seen an evil man before (unless you count myself for murdering that Mountie). The wind blew across his glistening eyes. I didn't know what to do.
"Okay, let's all retire inside. I'm sure we can work this out," the giant said. "I promise I won't harm him today." He smiled and stepped aside, turning to face us at an angle, his back to the railing, opening his arms magnanimously to indicate the living room inside the patio doors.
"Let me go," Serena said softly. It made me hug her more tightly. I began to think how I could defeat this man, and I couldn't find a clue. My mind went over every vase inside – every knife in the kitchen. I began to weep in my chest, at the frustration, at the prospect that he might win, that everything might be lost, and how unfair that was. It made my chest sink, I could feel it, and she must have felt it also, for she lunged back from me so suddenly and determinedly that she broke my embrace. I lunged for her, but she lunged in a different direction, straight at the giant. Caught off guard, he stumbled back, the hacksawed railing gave way, and he went over. But as he went he grabbed both the still-anchored railing, and her, and she was going to fall the 23 floors with him. I lunged at her and grabbed her waist and leg, and threw her back on her behind on the balcony floor. But he still had her sweater gripped in one hand, and the other gripped the remainder of railing. I began kicking his face to make him let go of her sweater; he did, then somehow managed to grab her foot. I held her as well as I could, for he was two or three hundred pounds pulling us both to the edge. I braced one foot on the remaining railing, kept her on the balcony, and kicked repeatedly at his hand with my other foot. I kept hitting Serena's lower leg and almost stopped so I wouldn't bruise her so badly.  Then, in trying to get a better grip on Serena, my arm backward on the cool concrete, my hand felt the hacksaw – the small table had been upended in the struggles. I grabbed it and began hitting the hand the giant held on the rail, with the blade. He snarled at me, just like a cat, then ignored me.
"Do you really want to do something like this, Serena?" he asked through clenched teeth. "Do you want to commit murder? Kill your own father? You know you'll go to jail, for years, forever. Is this really worth it? Why don't you let me up and we'll talk. I'll leave – forever if you wish – and you can enjoy your boyfriend – and all the rest who will come." At this, I struck his hand so hard with the hacksaw I think I must have severed his fingers to the bone. But he didn't flinch. He hissed at me, then let go of Serena's ankle and grabbed the still anchored part of the railing, so he gripped it with both hands.
"I've got you, Serena, I said, "I've got you." I pulled her back and let her go in a pile on the concrete. I leapt forward with the hacksaw and began sawing at his hands, as he now monkey-walked with his hands along the rail bottom. When he got to the corner, he'd be able to climb up, onto the balcony. I couldn't let that happen, but I had this stupid, ridiculous toy hacksaw to fight with.
"Serena," I screamed, "Get inside and lock the balcony door! Call 911!" But a quick glance back told me she was doing nothing. She stood, transfixed on us, her father and I.
I skipped over to where he'd gotten, and was about to slash at his fingers, when a voice came from below.
"Hey, what are you doing? Are you trying to kill yourself?"
Then, it was odd, it was as if he recognized something.
"No, I'm coming right down. Help me, please. There's been an accident, a misunderstanding." He bent his head down to yell this, then began to swing himself, out from the building, then in, so he'd land on the balcony below. So it ends like this, I thought. He'll be up here. God, how to get ready? Where to run? He swung out again, then suddenly Serena was beside me, had flung herself to her knees, and smashed a hammer on one of his hands. I looked over the edge; he had tried go swing onto the balcony below us, but although his feet made it inside the balcony below, Serena's hammer blow on his fingers had distracted him just enough that he missed his leap, his rhythm, the rest of him fell away, toward open space, and this was his end. I was on my hands and knees. I saw his body flip backwards, and then head-first it plunged down. It took him a long time to fall.
I turned and grabbed Serena and picked her up and carried her into the living room.
From that point forward we decided to go by the book, whatever that means. I called the city police and confessed to them. We both explained/confessed about the father. But when I was alone with the cops, I told them about the incest, and – that's the way cops are – they took me away but left Serena in her apartment. She was never charged. I was charged with the murder of the Mountie, but not of the father. Maybe, when they put our stories together, and talked to the D.A., maybe they decided I could have a good defence. Who knows?
My brother Paul was in the court room just last week, when I was being prosecuted. My lawyer (one of those pro bono lawyers for poor people, and I thought he wasn't that smart, but I was both tired in my mind about the whole thing since I saw Dietmar shot in the woods, and elated by Serena's loyalty, elated that somehow we – or I if she left, I would not blame her – we were both free to live a new life, a fresh, clean new life – even though, of course, I was going to prison – so I didn't really care what he said or how he handled my case) – my lawyer had brought Paul as a character witness, or to cast doubt on my confession. Anyway, Paul defended me vociferously, or voraciously, whatever. He huffed and puffed and threatened and called the cops cowards and told the judge, through clenched teeth, that I was a little "queer" who would never have the guts to hurt anyone. I was a Momma's boy, a weakling, etc. But he was completely defending me. He even said he was sure I was with him every day and night, all day and all night, for the whole month of the killing, that I had stayed home almost all the time. "I'm his bloody alibi, you'd better believe that," he said through clenched teeth, his eyes closed to slits. "I'm his fuckin' alibi and I'll never change my fucking mind, so you pigs better go find some other sucker to pin your fucking crimes on." I was grateful to my brother for this, I felt a gush of gratitude and even pride. But I doubt he swayed the judge.
For some reason they have put me in the criminal psychiatric ward. My lawyer said this was a way to lighten the sentence. There was some weird thing where I wasn't innocent by reason of insanity, but my mental condition was like being drunk. It was "diminished capacity," my lawyer said. I realized, just glimmers, that he was smart. And, even though I was sixteen, my lawyer kept saying in the court room, "This boy, fifteen, this fifteen year old boy…" The judge questioned this, and the prosecution objected, but he kept saying it, day after day, changing it to "almost fifteen," "hardly sixteen."
Technically, I was convicted and sentenced – 7 years. I spent 6 months in the psychiatric ward. (Don't ask what was wrong with me, the psychiatrists refused to tell me.) And now almost 18 months in jail. The other prisoners treat me well. In fact some of them even made me a kind of – I don't know – they thought it was cool that I'd killed a cop to protect my girlfriend. Two big guys here have become my unofficial protectors, sort of.
Serena visits every day. My lawyer wanted to bring in the whole incest thing about Serena, but I refused, and I felt good about it. And maybe that's why Serena stuck around. It's been almost two years now, and I think all the tiredness has seeped away, out of me. (It's hard to separate my feelings for Serena from what happened.) When I wake in the morning the sun on the block's common floor is bright and hopeful. And when Serena comes to visit, I see her bumps in her cotton blouse, or just her warm tan arm, and it's as if none of that ever happened, all that. She wears a bra now, all the time. It makes her look like an office worker. In fact, she told me last month she has a job, so she visits after supper now. And when it's winter she comes bundled in a coat and she looks so small and cute. (She's actually my height, or an inch taller.)  I – the best thing about my "cure," is that I – well, I look back at the time in the apartment, and how I acted, I mean sexually, that "back door" incident, and it revolts me. I'll never touch her that way again. I realize now that I was falling out of love with her, and I had some crazy idea that I was fixing her or curing her, that was completely bonkers, just to justify myself. Sometimes, in a nightmare, or a terrible day dream, I dream that her father lived, and the three of us are living together in that apartment. This is filled with terrible temptations, terrible ones. I always save myself by imagining I'm on that windy balcony again, sawing that square hole in the railing. I would hold her face in my neck and shoulder, hold it tight, so she couldn't see anything, and then we would be free, in the wind and the air and the blue sky. This would always make me forget the temptations.
She must love me. And I love her. I'll be out in five years, two if I behave. We'll build a family. A family's a comfort.
The End