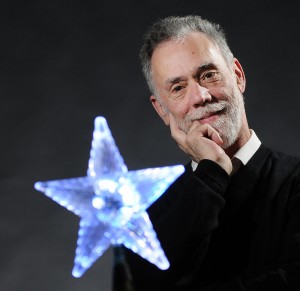 Note: this is NEXT WEEK'S forecast. To read the present week's column, please scroll down to "RECENT POSTS" on the right margin, and click on "Sept. 13 – 19, 2015."
ALL TIMES/DATES ARE PDT (Pacific Daylight Time Zone). PDT is 8 hours "before" Greenwich (England). (As long as Britain is also on Daylight time.) For example, when it is noon PST, it is 8 pm in England. The "World Clock" in the right margin gives you some clues. (You can also Google "time zone converter.")
START NOTHING: 1:59 am to 5:33 am Mon., 4:13 pm Tues. to 10:51 am Wed., 9:02 pm Thurs. to 12:44 pm Fri., and after 9:32 am Sat.
PREAMBLE:
Notice the many and long "Start Nothing" intervals this week. That coincides fairly well with the present Mercury retrograde "slowdown," which advises us to start nothing new.
Since February 2014 (and lasting to Nov. 12, 2015) the lunar south node (difficult karma) has been travelling through ARIES. This has tempted Aries to misbehave, and has brought delays or traps in governmental or management areas for TAURUS, and a dampened social life (and perhaps a friendly romantic temptation or an unwise bid for popularity or public acclaim) for GEMINI.
For CANCER, this interval tempts around ambition and dealings with authorities – and causes dead-ends in the same zone. For LEO, this phase (Feb, 2014 to Nov. 2015) brings legal woes, delays and subtle traps in international travel, cultural rituals, gentle love, education and publishing. It has put sexual and financial temptations in VIRGO's way, and caused difficulties in the same matters. For single LIBRANS, is has made marriage an unlikely proposition; for all Librans, partnerships, relocation, negotiations and litigation have sung a siren song, but one that would pull their ship onto the rocks of delay or failure. SCORPIOs have been faced with temptation and delay in work, employment, machinery and dealings with service personnel (and tried to make them a slave to their own dependents).
SAGITTARIANS have, during this period, been drawn to romance, creative or speculative ventures, and generally to beauty and pleasure, only to find it elusive. For CAPRICORNS, this interval brings difficulty or delay, or unwise temptations, in real estate, home/family, garden, and retirement arenas. AQUARIANS have faced travel, friendship, communications and paperwork delays or over-indulgence. (E.g., talking all day or driving around town rather than getting a job done.) Last, for PISCES this phase has tempted them to become greedy, to focus exclusively on earnings and what they can buy (rather than on a more fruitful investment strategy).
In all cases, this THURSDAY to Nov. 12, 2015 brings Mars to its last sign before the difficult karma ends. Remarkably, Mars changes signs the very day the "bad karma" south node leaves its home sign, Aries. The very day bad karma ends for Aries (and for what Aries represents for every sign, as outlined above) Mars enters Libra, the opposite sign to Aries. This signals a switch, not only from one karmic influence to another, but it also hints that the "freedom" from this "bad Mars" involves a complete switch in our attitude toward assertion, aggressiveness, war and violence, exploration and breaking new ground. We are entering a more sophisticated, gentle version of war, assertiveness, etc.
However, it's possible that the "karmic traps" outlined above for each sign, will intensify this Thursday (Sept. 24) to Nov. 12, 2015. You might say it's the home stretch in the "avoid mistakes" race.
The LPGA – Ladies Professional Golfers Association – should be renamed WPGA – Women's Professional GA. "Ladies" is an anachronism, centered, its roots like a tree's, in a time of behavioural bias. "Ladies" was not only a word, nor even only a description, but a concept adhered to by a massive majority of the population, and this concept itself (that there were ladies and "common women") was itself only a wall in a whole edifice of social and economic prejudice – a prejudice so rigid that it was supported even by those who suffered the most under it: the poor and the weak, the newly ill and the chronically stricken, and those in the seniors homes – those places of horrible boredom – who teeter before death as a man keeps his balance on the edge of a cliff. (Seniors know so well that time is intractable – its past riches are beyond their reach.)
WEEKLY FORECASTS:

 ARIES   March 21-April 19
Remember, start nothing new and significant before October 9. Protect ongoing projects, or reprise past ones. A former love might return – indications are that he/she is a good person. If you're both single, re-bonding could be a good idea. (Use your own judgement, though – it you fought constantly, for instance, or it was an abusive relationship, ignore my advice.) Romance continues to be a noticeable theme in your life, but by Thursday you start a seven-week "swell" in chores and duties. At the same time, you start a four-week phase of serious relationships. Try not to let your work undermine your loved one's comfort. Sunday's mellow, wise, love thrives – so do travel, publishing, law, education. Be ambitious Mon./Tues. (But remember, start nothing – instead, be duteous, show off skills, meet with higher-ups – you'll easily overcome any problems.) Happiness knocks Wed. to Fri. noon – your popularity rises (mildly) and optimism, social joys, entertainment and friendly romantic flirtations flow in. Be careful, especially Thurs., to avoid an argument or conflict (perhaps one that rose it head around Sept. 9). Retreat, rest and contemplate Fri. noon through Sat. Careful Fri. pm (PDT) – rejection and refusal await.

 TAURUS   April 20-May 20
Avoid all new, major starts, projects, relationships, before Oct. 9. (If any of these began before Sept. 17, they aren't "new.") Be alert for delays, missed meetings, mistakes with figures or phone numbers, supply shortages, etc. A former jib or duty might return – it could be a blessing, especially if you're unemployed. But don't let a "taker" or parasite back into your life. Thursday will start seven weeks of romantic fervor, courage, but not necessarily of good results – look down the road, at least a year down, before you let your desires over-rule your caution. (The danger: eventual boredom or "imprisonment in a soft nest." There might be something "destined" about this – e.g., that you might meet and go gaga over someone because you both have "past life issues" to confront – again.) Sunday's for sexy intimacy or big finances – both seem to flow easily to a successful end – but if you notice undue delay (or have a blank feeling) back out. Predawn Mon. to midday Wed. (PDT) brings a mellow mood, wisdom, gentle love, and cultural, far travel, legal, educational or publishing interests. These succeed Mon., hit barriers Tues. Still, friendship and domestic bliss sweeten the interval. You might hear that your home is worth more. Be ambitious Wed. to noon Fri. – remember, start nothing big, but do show your skills, meet with higher-ups, anticipate a work, personnel or machinery glitch (likely to occur Thurs.). Happiness, social delights, popularity, friendly, light romance, entertainment, popularity and optimism flood in Fri. p.m., Sat. (Events disappoint Fri. pm, but your mood stays buoyant.)

 GEMINI   May 21-June 20
Remember, start no new projects nor relationships before October 9. Instead, protect ongoing situations from delays, supply shortages, missed meeting, indecision, etc. Check all figures, on checks, envelopes, etc. A former love, or a former pleasure, hobby, creative or child-oriented situation might return. If love, chances are this is a deep love and a beneficial one. Make sure you are both free to leap in again; reject extra-marital shenanigans. In creative zones, don't try to re-write a former opus – put it on your desk, and tackle it again AFTER October 9. Sunday's for relationships, could spark love – great day to agree on something, or to explore new places. (But remember, don't start anything – e.g., if you explore a new neighbourhood, don't then buy a house there.) Investments, debt, large financial situations, lustful yearnings, diagnoses, life style changes, commitment and consequence, research and detective work Mon. to mid-morning Wed. Expect a minor glitch Tues. afternoon (PDT). It might be difficult to tell sexual yearning from romantic ardor – the two might mingle so closely. Just make sure neither party is married. Love is gentle, sweet, and your mood is mellow, wise, Wed. to midday Friday. Far travel, intellectual pursuits, legal matters might arise. Be careful – words and secrets form a bad combination, as do love and sex, love and extra-marital urges, as do finances and a gambling instinct. (Thursday worst.) Be ambitious, dutiful, show skills, Fri. afternoon and Sat. – but start nothing new, and beware grumpy bosses, police, employees, etc., Fri.

 CANCER   June 21-July 22
Avoid all new, major starts before October 9 – e.g., buy nothing bigger than groceries, don't start a new business or relationship, don't change residences, don't start renovations. (In that last, it can even be a good idea to let an ongoing "reno" project take a breather for 3 weeks, in case a carpenter builds the stairs backwards, etc.) A "prodigal" child (or parent) might return for a visit, or you might discover that a rental or house purchase that you wanted long ago, but missed, becomes available again – good, grab it. Tackle chores Sunday – all's well. (All week, keep an eye open for delays, missing supplies, wrong numbers, etc. Double-check things.) Relationships, fresh horizons (actually, old ones returning) dealings with the public, opportunities appear Monday to Wed. midmorning (PDT). Any of these that return from the past might be okay; new ones will not be. Avoid stress, erratic driving, sharp words Tues. – all's well that ends well, and it does. Secrets, large finances, sexual yearning and health matters fill Wed. morn to Fri. noon. Do some detective work, look under the surface: you're not getting the whole story, especially Thursday. Sidestep arguments at home, with spouse or neighbours, Thurs. A gentle, mellow and wise mood flows over you Fri. noon through Sat. – Saturday's fine, loving the world is broad and interesting, but be cautious Friday. Someone seems determined to struggle with you, or love and money do not mix.

 LEO   July 23-Aug. 22
Remember, start no new projects nor relationships – and buy nothing important – before October 9. Be vigilant with errands, mail, calls – double-check figures, addresses, etc. – make a "To Do" list before you leave the house. In fact, keep a running list, and add to it as you go. A long-lost piece of mail, email, or note might float to the surface now. A friend might re-appear from the past, a fine person, but it's not likely to develop much further. Romance – at least the notion of it – fills Sunday, as do creative and gambling urges, pleasure and beauty. A perfect Sunday! Tackle chores Mon./Tues. – take care Tues. daytime, with tools, driving, electricity. This night is sweet, loving, might hold a nice surprise. Relationships face you from Wed. morning to Friday noon – this includes relocation themes, dealing with the public, negotiations, litigation, and "opportunities" – as well as possible competition, even enmity. Almost everything is good here (remember, nothing, no one new – "recycled" opportunities or an ex-spouse could be a great thing, but not a new person or new opportunity). But there is one danger, highlighted Thursday: that your communications could raise hackles on the work front, or that a trip could interfere with completing a task. Life's secret, mysterious side emerges Fri. noon through Sat. Finances, investments, debt, sexual desires, intimacy, crime, crossing ethical/social boundaries, life style changes, research/investigation, health concerns – all proceed well Saturday, NOT Friday.

 VIRGO   Aug. 23-Sept. 22
Remember, Virgo, don't start anything new before October 9, especially in money, earnings, sensual affairs and possessions. This is a poor time to start a rote learning class (i.e., where you accept the knowledge of others rather than seek your own answers). Watch for unexpected delays, check figures and instructions twice. A former money source might re-appear, or you could have a chance to buy something which "passed you by" when you first pursued it. Sunday's for home, family, gardening, relaxing, contemplation – an easy, good day. Your romantic sensors quiver Mon./Tues. – Monday's better; Tues. holds a bit of stress, though this night (PDT) a sexual liaison could succeed, with affection and "friendship." Both days bring beauty and pleasure. Tackle chores midday Wed. to Fri. noon – but again, don't start big new tasks. Strictly avoid gambles, speculative investments, or any monetary carelessness (better not to even discuss money). Relationships arrive Fri. noon through Saturday. Be cautious Friday before 7 pm (PDT) as arguments, spurned (sexual) advances and/or criticism on the home front can irk you. This night and Saturday bring co-operation, loving attraction, stability. Now to mid-November, your sexual magnetism will flare; so will your determination and courage. Romantic delays of the past 5 months now dissolve. Romance is much more beneficial than sex, until Nov.

 LIBRA   Sept. 23-Oct. 22
Start nothing new before October 9 – it would wither in future, or tangle you in vines of indecision and delay. Protect ongoing projects from supply shortages, delays, indecision and misunderstandings. A former teacher, lover, spouse, lawyer, school, or international contact/venture could re-appear. This is probably a good thing – in fact, it could be you who does the re-appearing, you who seeks him/her/it out rather than the other way around. That's fine, too. Two thing happen this Thursday, though their effects might be subtle and take time to build. First, 5 months of money delays end, helping restore your income. Second, the weeks ahead, to mid-November, make marriage and partnerships restrictive and burdensome; you might now see the downside or bad side of a mate or potential mate – avoid arguments, physical fights during these weeks. You might remember that since February 2014 I've been advising you not to marry before November 12, 2015 – and to never marry anyone met during this period. Now, if you did couple, you will see what my warning was about. Significantly, the very day the "south node" (bad karma) leaves your relationship house (Nov. 12) Mars enters your sign, signalling the end of "badness" in marriage. Now to then, avoid dark alleys and biker clubs. Sunday's sweet, friendly, travel-prone. Embrace family, home and security issues Mon./Tues. (Take care Tues. daytime – relationships tense.) Romance, creative and gambling urges beguile you Wed. to Fri, noon. Speak with compassion, understanding, where family involved. Tackle chores Fri. pm (cautiously) and Sat. (routine tasks only).

 SCORPIO   Oct. 23-Nov. 21
Avoid new projects and new relationships before October 9, Scorpio. Instead, protect ongoing projects from neglect, shortages, missed meetings and misunderstandings, and/or reprise projects from the past, especially in administrative, management, civil service, institutional, spiritual, warehouse and factory zones. You're tired, so rest, contemplate. A sexy person might re-appear from the past, but this person proved to be a burden then, and would be again. You might re-connect with an advisor, agent, healer or psychic. You might feel you've been personally held back since last April – but the seven months ahead will bring more personal progress; you'll gain ground. The seven weeks ahead make your work place more entertaining; you'll feel optimistic about your employment future, and you might spark a co-worker romance (not advised). Sunday's for buying/selling – a good, pleasant during in which you might buy something you'll never need or use. Errands, calls, paperwork, short trips and casual friends fill Mon./Tues. Drive (and speak) cautiously Tues. daytime (PDT) – tension can cause abrupt moments. (This night, you might hear or see good career news/ideas.) Be ambitious Wed. to noon Friday – but remember, don't start major projects. Romance, beauty, creative and speculative urges visit you Fri. afternoon through Saturday – but rejection, or work barriers exist Fri. daytime.

 SAGITTARIUS   Nov. 22-Dec. 21
Start nothing new before October 9, Sage. Instead, reprise former projects and protect ongoing ones from misunderstandings, delays, shortages and neglect. Your charisma and energy soar Sunday – love could be in the air, someone might approach you. Chase money, pay old bills and collect money owed you Mon./Tues. But don't buy anything major (clothes, cars, computers, etc.) – especially Tuesday, when lemons abound (particularly in electronics, computers, software). Stick to groceries. Errands, visits, trips, paperwork, communications, details, siblings and casual friends fill Wed. to noon Fri. Generally, all goes smoothly, but prepare a list before you leave, or you'll have to leave twice. Expect a subtle but deep disagreement over love and possessiveness, or a conflict between your social urges and your money wants. Head toward home Friday pm and Saturday. Embrace family, nature – and get some rest. Sat.'s fine, but Fri. daytime could bring rejection in romance or creative areas, or boredom with kids. Governmental delays that have plagued most of this year, now end for seven months. This might be connected to money (e.g., pension, taxes). Now to mid-November, bosses, parents, VIPs and authorities will be short-tempered, so proceed with caution, diplomacy, and a smile.

 CAPRICORN   Dec. 22-Jan. 19
Avoid new starts, new projects and relationships before October 9. Instead, protect ongoing situations from delays, misunderstandings and other snafus. You can reprise the past, especially in work and career zones. A former employer or job role might return, and it could be a good thing. Your dreams, your hopes and wishes, have been put on hold since last April; now they will march forward for seven months. (However, you might be wise to gather inspiration from the past, but to delay making new plans until Oct. 9 onward.) Now to November 12, strictly avoid lawsuits, and look sceptically on international travel, higher learning, religion, cultural rituals and publishing "opportunities." Instead, keep things light and casual. Reserve Sunday for a very pleasant rest. Your energy and charisma surge upward Mon./Tues. – get out, impress people, tackle chores that are not new, but have intimidated you previously. The key to a solution might just "appear." Careful, avoid stress – and purchases – Tues. daytime. This night (PDT) either your family is very nice to you, or you receive a brilliant financial idea. Buy/sell, pay old bills and collect what you're owed Wed. to noon Fri. You could hear career news. Accept it silently, but praise the one who brings it. Errands, travel, communications, paperwork and details fill Fri. pm and Sat. Careful Friday – avoid pressuring anyone, and sidestep "unsavory" pressure from others.

 AQUARIUS   Jan. 20-Feb. 18
Remember, Aquarius, start no new projects nor relationships before October 9. An old flame (or teacher, or idea/life philosophy, travel destination, intellectual pursuit or cultural involvement) might re-appear, especially Wed. into early October. Career, governmental or institutional delays of the past 5 months dissolve now, so look forward to solutions, progress (but wait until Oct. 9 onward to push these). Now to November 12, your interest in sex and physical gratification – and in financial manoeuvres – will flare hot, and could burn you – be careful. Abstain = wisdom. Sunday, you'll feel popular, happy – you'll sense that your wishes will come true, sooner or later. But retreat, rest and contemplate Mon./Tues. Get away from the bustling crowd, and avoid competitive situations, especially Tues. daytime, when tension is high. Your energy and charisma soar Wed,/Thurs., just in time to start a month of love, wisdom, far travel, higher learning and social rituals (e.g., weddings). But don't let a secret out (especially Thurs.) nor engage in gossip – nor in crime! Chase money, pay and be paid, and shop – for routine items only – Friday afternoon through Sat. Careful Fri. daytime, when a social/sexual temptation will incur rejection, or a financial move could disappoint.

 PISCES   Feb. 19-March 20
A former sexual attraction might appear. Before you leap in, make sure that neither of you is already attached, and that you aren't compromising morals or social ethics. If so, this could be a healing, beneficial intimacy. A former coveted investment opportunity might also return – and is probably beneficial. Secrets come to you over the weeks ahead, and, again, will benefit you. Research, detective work yield results. However, start no major new projects (except in research, investigations) nor brand-new relationships before October 9 – instead, reprise past bonds, ventures, or protect ongoing situations from delays, mistakes, shortages, indecision, etc. Sunday's for ambition, meeting with those whose status or position you admire. Happiness visits Mon./Tues. – your popularity rises, a relationship might bring a wish closer to reality, friendly romance thrives, and optimism fills your sails. Still, take care Tues. daytime, when tension or unexpected disruptions occur. Don't mix money and friends. Retreat from the raucous crowd Wed. mid-morn to Fri. noon – meditate, rest, contemplate, be spiritual and charitable. Don't gossip, nor try to join a group. Your energy and charisma come roaring back Fri. afternoon through Sat. However, wait until Fri. night (PDT) to act – before this, disappointment and barriers rule. Now to November 12, relationships will intensify: tread carefully, pitfalls await the impetuous. Delays in social, intellectual and travel areas, in force since April, dissolve now. Soon, you could board a big plane, ship!
The End
"1969"
CHAPTER SEVEN
Her forearms stuck out sideways from her body, her palms turned up, and she looked at me with an urging, desperate look, as if I had to understand.
"I said OUR father.  Our FATHER," she said, in despair over my thickness, my slowness, I think because it forced her to be more humiliated.
I blinked. Her face turned red, with the same deliberate, urgent, desperate look, but with an appeal, a deep, almost hysterical appeal, I could see it moving and glinting behind her eyes, and her eyes looked at me with something lost and saddened, yet noble and hoping, searching – and all because I was too dumb to understand.
"Oh, it's nothing," I said and walked out onto the balcony. I had to get away from her intensity. Then I saw all the way down to the street, twenty-three stories, all the way down like a roller-coaster ride, and imagined myself, arms stretched out, gliding and looping down there, somehow taking flight. I went back into the living room and picked her up where she half-sat, staring at the carpet. I wrapped my arms around her. I started rocking back and forth, I couldn't stop it, and as if this shook something out of her, or rocked the waves in her until a dam of silence broke, suddenly she started talking, almost in a rhythmical way, into my chest where her face was, and the whole time I kept seeing the vision of us both jumping over the railing and falling and gliding and swooping through the sunlit air.
"Our Father," she said, emphasizing the second word as though the word alone could convict him, "drove me and Dietmar to the camping site," and the facts spewed out randomly, as if she was spitting them into my chest, or biting my chest, gnawing the words into me; she gripped me hard, and there was a jerky movement to her speech, as though she had to order her thoughts, or create a sentence, and then she would spit it out, and stop to find and grab the next one, and decide whether to spit it out, but she did, and so he had brought the rifle, and had over the years made her and Dietmar become lovers, though they were brother and sister, but by then she was already "fucked," she said in a vehement, way, pronouncing the word with calm outrage, and how her father had fucked her in the tent cabin, was it the first time? I asked and she said no, "are you stupid?" I was already fucked, fucked, fucked, "Fuck!" she spat out, it was many times, many years, she was a girl in dresses and after years but she was still a girl he made her and Dietmar do it, first him then Dietmar, so she felt guilty, that she  had seduced Dietmar, that she was the evil one, she was filled with evil, an evil snake lived inside her, and Dietmar returned from a hike that afternoon and saw them in the cabin, her naked under her father, he was like a giant, with terrible eyes, and how Dietmar's mouth opened into a round little "O" of shock and he attacked their father, who grabbed the rifle, and Dietmar had fled, and her father grabbed her boots and took them with the rifle, and she didn't follow but she should have, and that was the last she ever saw of Dietmar, but she heard the rifle shots, far away, and the snake in her turned and was almost satisfied, how her father returned later and wiped the rifle clean and propped it in the corner, and threw her boots back at her, but now they were muddy, and how he said, "The only footprints are yours, Serena, so I wouldn't start talking to people because they'll know you're insane and you killed your brother and now you're coming with me, we'll stay for a while in the suite I bought FOR YOU," he said, and at this she broke away from me. She waved her arms hopelessly around her, at the apartment, and she left me and went into the bedroom, and I found her there on the bed, her back against the headboard and her hips and legs primly covered by the blue blanket. She turned away from me, bending her knees under the blankets so I climbed on the bed quickly and hugged her from behind.
"And you'll stay there and I'll visit when I want," she said, imitating him in a gruff voice, but not well, her voice raised just a little in amazement at some injustice, "and he grabbed my arm" and marched her to the jeep but when he got in she jumped out and ran and hid in the massacred piles of trees, and he called once, only once, then he shouted, "You're insane, girl," and she heard the jeep start and drive away. The first night she slept in the woods, afraid he would return, and the second day she went to the pool and stared at it from morning to afternoon, and she remembered how beautiful the sunlight was, all in the morning and the afternoon, then she slowly leaned over, and the next thing she knew someone – a boy, such a brave boy, she said, weeping and turning to look at me through red eyes with an affectionate but older-person look – this brave boy pulled me out of that cold pool and after that I was brave enough to sleep in the tent with him, because I'm not sexually attracted to you, you know.
And my heart fell, it was a terrible thing to say, bluntly like that, it was a blunt hammer that made my heart collapse and my mind angry, "but you took me over, and you wanted me so much, so so much – much more than Dietmar ever did," she said with some surprise at the fact,  that I even had the silly thought, I didn't know, I didn't believe, but I thought this boy would make me forget Dietmar and the incest and the father, and the incest, and make her normal, would make her normal and make her know love, and she would be cured by love, and normal and healthy, but then the brave and handsome (she smiled lovingly) the boy killed the RCMP (and seeing that loving look I moved quickly on the bed to embrace her again but she pulled back in revulsion and said, "NO, STAY AWAY!" and she told how we had to run away, and she had nowhere to go but Waterton Towers where her father had bought, or owned, or she owned or someone owned, and where her father was going to come when he wanted her again "Just when he wants! When he wants! Don't you understand? Are you dense? When he wants!" and she was so sorry, that she brought me here to this black, dirty-spunked, evil, horrible apartment, filthy with her father's stink, but how she still loved her father, how couldn't she? And she still loved Dietmar, and her baby was somewhere, adopted, and he took her baby from her, and she hated him and feared him but in some foul way she still loved, even wanted and desired him – "yes, I want his cock right here, between my legs," she growled at me, tearing the blankets off and propping her knees up and apart. "Right here! See where I'm pointing? Right here! He's horrible, horrible — with such a big cock! Big as my forearm!" she said it proudly, yet immediately hid her head, with every word formed, but it was like she sang, her voice high and soprano, "right here!" And she pushed her hips so her vagina swelled out between her crooked legs, spittle dripping from her mouth. "SEE? THAT'S ALL IT IS! THAT'S ALL I AM! I need a BIG cock, bigger than yours. little man!"
I got off the bed. My stomach was filled with shame and my face burned with humiliation.
"And if you were a real man," she said in a much quieter voice, an insistent voice stripped of all charm, "you'd take me over your knee, and spank my bare bottom." Just as I looked she gave a mischievous grin, turning her head half aside. "You'd put your finger up my bum" – she yanked the blankets even more away from her and yanked her nightie up and turned her bum to me. "You'd fuck me in the asshole. You'd shove all sorts of things up me. If you were a REAL man. You'd stand up and piss all over me. You'd bend over and shit on my face." She set her jaw against me, daring me. "You'd – here – let me get you a knife," and she jumped up from the bed and ran to the kitchen and by the time I caught her — I was slow to react, weighed down by the shame in my stomach — she had a paring knife, which I wrestled from her hand, ""And you'd cut my vagina, you'd cut my lips off and my clit off, you fucking beast! You'd light a fire in my ass, yes, let's stick a cloth up there and light it! You'd smash me until I was dead! Smash me, you coward, smash me! There's a snake in me! Cut out the snake!" Almost calmly she stepped across the kitchen island, grabbed a pan and wacked herself in the face, full force, before I could stop her. She smashed herself so hard her upper lip ripped open. Blood flowed everywhere, down her throat and under her nightie, onto her breasts and further down and onto the floor, drops, small drops I saw later. I grabbed the pot and then I grabbed her in a bear hug.
I pulled her back to the bedroom. The world was falling apart. I didn't know what to do except pull her and I shoved her back onto the bed, she fought me the whole way with silent, grim fighting, elbows and bracing her feet on the floor, and the silence was the most pitiful thing, it broke my heart. And besides the world was falling apart. When she braced her feet on the floor, it was that same bruising shame for her, that same pity for her that I killed the Mountie to avoid, and that came flooding into me, that shame I never, ever wanted her to bear, and like at the campsite I began to weep, and I wanted to say "I'll do anything for you," but I didn't, because she must already know this. I thought of carrying her to the balcony, and we both could fly off. But instead I pushed-pulled her onto the bed, and she stared at me, as if surprised that I was crying. I sat on the bed beside her and gently reached to pull her lip off her teeth. I wanted to get some cold water and a cloth, but I didn't. I was scared she'd go somewhere.
So she stared at my crying face in a sort of amazement – I think she was actually a bit insane.
"You've come too late!" she yelled, oblivious to her wound; it was a half yell, half scream, half accusing, half a cry for pity but half outraged at something, "You've come too late! Too late! Damn you! Damn you! I cried for you and prayed for you, I prayed, I knew you were coming, but you came too late! – Are you a god?" she asked suddenly, her eyes open and wide with question like a child's. "I cried for you and you ignored me! You ignored me and came too late! You see what you've done? See? You left me for the rats. For the rats and the snakes, and THEN you come, like some pompous stupid hero, a little boy hero! I cried so long for you, so long! Why didn't you come?" Tears flowed down her wrinkled pruned face, and tears fell down me, too. Yes, I saw it, it was not exactly this life, but some other life behind it, around it. And if I was meant to come, I was late – it took a death to wake me up and make me come, and what life had I been sleeping in? That I couldn't come to her earlier and save her? Why had I been five, or ten, and so unaware of her horror, her danger? Why had I come to life so late for her? I was useless and impotent, I sat helpless to help her, unable, just helpless. And this frustration made me think of him, I suddenly realized I had to destroy him, that was the only way to make her a human I could know, if that makes sense, but – and I actually looked around – I couldn't find him, I couldn't save her, and I jumped up from the bed and paced around it, not knowing where to go, I wanted to grab that now long-gone rifle and shoot him, shoot him fifty times, and throw him over the balcony, smash his face and head and legs and arms and hands, smash his penis to a wet pulp, smash him so he could not have one muscle left, smash his eyes so he could never see beauty or life – not this beauty, this beauty on the bed, this beauty beyond anyone else – for some reason I didn't see her as "used," or dirtied or abused – my fright, my anxiety was foer the future, in some strange trance my mind thought for a few moments, even minutes, that everything was to come, that I had to save her from being abused, shamed, in future, because right now, as she sat on the bed, she was pure and beautiful, delicate and healthy, and no stink-fingered evil asshole was going to touch her or dirty her, I'd smash his mouth and smash his brain so he could never speak nor think nor have any consciousness, because he had ruined it – it, her, the world.
I grabbed the curtains and yanked them down. I threw the bedside table over. I didn't know what to do. I grabbed the blankets and sheet and ripped them off the bed, off her, I paced around the room, I marched into the living room and picked up a big vase and smashed it against the balcony window-door, I wrenched the door open and stared over  the railing as if I would see him down there, and then I ran back into the bedroom and threw the blankets on the bed again, then I grabbed her and bundled her whole body up in mine and carried her into the living room and had nowhere to go so I sank to the floor with her and held her and held her. But nothing went away.
Why does God do this? Anger and tears and other things flowed through me. At times, I was sure we should go to the balcony and jump over. I would hold her right to the smash, so she wouldn't have that bolt of terror, wouldn't see it. Or, I could just kill him. I'm actually a physical coward, but I knew I could find a way. I was already a murderer, so why not. I had many options open. At some point, I fell asleep. When I woke we were still on the carpet but she was cradling me, not the other way around. Her mouth was crusted in blood. I disengaged my body and came back with a bowl of warm water, a facecloth, some Polysporin, and I slowly tried to wash her upper lip and mend it. She kept wincing and jerking, and this made me feel better, it meant she was feeling more normal.
But nothing was solved, and somehow everything was darker and grimier and more distasteful than ever. It was as if someone had filled my heart with ash, the revolting kind in ashtrays. We quietly made dinner and quietly ate — soup for her. Everything was distasteful, except her. She was pure and beautiful, water in the desert. I watched her torn lip with pain and fear, but part of me swam slowly in the rest of her body, her beauty, her compact breasts and the nape of her neck, her cheeks and small wrists, with the hunger priests must feel for heaven. Just the tiniest bump on her nipple, or the jut of her elbow, was like honey to my eye's tongue, was worthy of delicious study. (Sorry, I talk like this sometimes. Last year, in class, I said, "emotion is the highest logic," and everybody just thought I was crazy, including the teacher.)  Despite her torn lip, part of me was enveloped in paradise, and part of me was scared for her. I didn't know how strong her mind was — or if she was even crazy now, and would she cure? And how? And yet another part of me — my hands wouldn't lift the sandwich, my mouth hung sort of open —  felt hollowed out with regret.
The next morning, quiet and sober, we made love, and I watched my erection going in and out of her beautiful flower, slowly back and forth, and for the first time in my life my erection seemed to be not a part of me, just something stuck on, it looked cold and foreign and I stared at it coldly. I can't remember if I came or not,  but I remember how unsettling, how strange and bad that felt – almost evil. It was like staring at a stone, or a rock, at my hard penis,  and seeing something whispering soundlessly, whispering horror.