THE FUTURE IS NOW!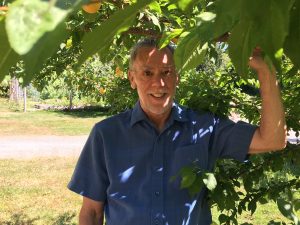 Please Note: If you are viewing this on a mobile phone, the Translate buttons and the World Clock will appear at the bottom of this site.
My email:  suningem@gmail.com
All times/Dates are PST – Pacific Standard Time zone. PST is eight hours before Greenwich England (BST). For example when it is noon PST it is 8 PM in England – and 4 AM the next day in China. The world clock in the right margin gives you some clues. You can also Google "time zone converter."
"NO DOUBT THE UNIVERSE IS UNFOLDING AS IT SHOULD." ~ Desiderata
START NOTHING:
1:29 am to 2:26 am Sunday, 2:39 am to 2:44 am Tuesday, 9:14 pm Wednesday. to 4:29 am Thursday, and 0:55 am to 8:41 am Saturday
PREAMBLE:
Stocks: now is the time to sell or hold, not buy. This is my general feeling. I think the Chinese market, like Vancouver real estate, is always a good buy, as through dips and declines, it will rise overall for a long time. Europe seems to hold about where it is. North American stocks, I think might have a gentle slope down, then a boost up, maybe 1.000 or more on the Dow, when the tax package comes through, but overall will have a decline from the present highs. The TSX generally follows the U.S., but I think it outperforms very slightly in the months/year ahead. But remember, I am not a financial advisor, and have no training in the field.
****    ****    ****
TRUMP: is a Gemini. Here's a typical Gemini reaction to crisis: Hurricane Harvey, first one, yippie, a challenge! let's jump in and grab the tiger! Second time, Irma, great, another adventure, charge in! Third time, Puerto Rico … I'm a bit bored, been here, done this before….
****    ****    ****
A year or two ago I advised dumping Bitcoin. At the time it was at $800. It then fell to $400. My advice was great — short term. But not long-term!  Bitcoin has since climbed to around $6,000.  I think it, and its copies, will be centrally involved in the banking crisis of the 2020's. (The crisis starts May 2018, but isn't "full" until 2020 onward.) It will probably be a currency crisis, might forever alter (even partially dispose of) fiat currencies.
****    ****    ****
The problem is not ISIS. The problem is a wave. We defeat ISIS here, but subsequently find ourselves in another war, say in Africa, then the Philippines, then Malaysia etc., each war identical except for minor factors, and name. And repeat. The wave continues, and it is one wave. A wave so large is hard to kill. Every military victory is equal to a grasshopper jumping on a balloon. He depresses it with every leap, but the balloon will not decrease. Despite this, the outbreak of revolt we've seen since 2010 will die off considerably from May 2018 onward.
****    ****    ****
A reader asked an interesting question: when the Moon's south node returns to its place at birth, what does this signify? (For instance, the south node is presently in Aquarius, until Nov. 2018. What does this mean for people born with the south node in Aquarius?)
First, the south and north nodes are always exactly opposite. So when the south node is in Aquarius, as at present, the north node is in Leo. (You can read about the meanings of this placement in PLATFORMS, under "Karmic Forecast 2017-18.")
But to the question: when the north and south nodes return to the place/sign they occupied when you were born, you start a new, fresh, 18-year karmic cycle. In a sense, all past sins and virtuousness have now balanced, and you're starting with a clean slate. If they aren't balanced, and there is a big "overload" on one side or the other, an event can occur which evens the scales — to your pleasure or dismay.  (E.g., say you've committed many more sins than good acts — then a bad event of retribution could suddenly even the scales.)
When these nodes return to the positions they held at your birth, they give a double emphasis to the area they are in. For example, if you were born with south node in your romantic fifth house/sign and the north in your love-social eleventh house/sign, you will benefit more, all your life, from light, friendly romance than deep infatuation. Such a "choice" will return more strongly every 18 years, when this nodal set-up repeats — so at 18 years old, 36, 54, 72, etc., you will need to make a "karmic choice" between these two different yet similar paths.
(There's an AFTERAMBLE this week, after Pisces' weekly forecast.)

WEEKLY FORECAST:

       ARIES:  March 21-April 19
The general accent remains on secrets, investigations, looking beneath the surface, joint monies and assets, high finance, sex, medical and lifestyle issues. You are working with the hidden forces of life. But a ray of understanding, recurring glimpses of a wider picture, light your thoughts. You might be dreaming of travel. Others are testy, challenging, now to early December — joining them could bring benefits. Communications, trips, calls are slated Sun./Mon.  Be curious, ask questions, but don't commit to anything before late night Monday. Home, real estate, family, sales territory, security and Nature fill Tues./Wed. Investments, research go very well; relationships, socializing do not. Romance lures you Thurs./Fri. — nothing huge here, but you can dream, enjoy lesser pleasures. Saturday's for work — you'll get it done.

       TAURUS:  April 20-May 20
Relationships face you. Opportunities will fill meetings, partnerships, bonding, relocation, public appearances and the pursuit of fame, not only this month but for the year ahead (to Nov. 2018). However, if you get someone's back up, be prepared for a lecture. Work is intense until early December, and you wish there wasn't so much of it. Don't work past the "health line." Chase money, buy things Sun./Mon. Best Sunday daytime (PST) or late Mon. night. Be curious Tues./Wed. — read, ask questions. Do errands, visit, call, write. A wee wish could come true! Head for home, family, rest, contemplation, Mother Nature and security Thurs./Friday. All's well, but don't launch anything big or speculative. Romance slated Sat. — enjoy. If single, you might meet a future lover, mate. Children, beauty, art, films, sports — indulge!

       GEMINI:  May 21-June 20
Work, work, work — might as well face the drudgery and dive in, only two weeks left of this grind. (Well, in truth, you face 12 more months of expanded work — but it will lighten a bit in two weeks, and should boost your income.) Protect your health; eat and dress sensibly. A fresh, invigorating streak of romance lightens your days (until early December). This might coincide with the entry of a new person, someone quick, cheerful and scattered. Your energy rises Sun./Mon. — tackle the hard tasks, seek help, and communicate with higher-ups. (You might not get the answer you want from those higher-ups, but you'll make a favourable impression.)  If romance is in the air Sun., you have the boldness to pursue it. Chase money, buy/sell, cultivate clients, etc., Tues./Wed. (Tuesday's best, especially in practical, status or work zones — e.g., buy a status symbol, or sell to co-workers.) Follow your nose Thurs./Fri. — read, write, call, visit, run errands. No big problems. Steer toward home, the 'hood, Saturday — family's co-operative, Nature's soothing. A good day for repairs, decorations, cooking with the kids, etc.

       CANCER:  June 21-July 22
The emphasis remains on romance, beauty, adventure, sports, gambling, art, creative and inventive streaks, and self-expression. You feel surrounded by beauty, and might be entranced by one particular "good looker." However, be diplomatic and anticipatory at home, as friction can arise here until early December. Someone might feel trapped or that they've lost opportunities in career due to home demands. Rest and contemplate Sun./Mon. — your energy is low. It bounces back Tues./Wed., as your charisma and heightened vitality aid you in love, creative and risk-taking scenarios. Tuesday's best — someone might entrance you mentally (and if so, will later entrance you in other ways). Buy/sell, chase money, cultivate clients, and/or enjoy a sensual interlude Thurs./Friday.  Saturday's for travel, wind in your hair, visits, calls, emails, paperwork, errands and "factual learning."  Generally, a good week.

       LEO:  July 23-Aug. 22
You're a bit restless now to December, but going slow is advised. Your domicile, family, Mother Nature, real estate, rest and recuperation, and security interests — all are emphasized for two more weeks. (And remain lucky for 12 more months.) This is a good time to prune your garden — decide who and what fits into your life, and who/what has grown stale, unproductive. (This, too, will bring rewarding results until next November, 2018.)  Keep this thought in mind: what can I do to lay a foundation for — future money, future love, future career, etc. Your popularity and optimism rise Sun./Monday. Get out, socialize, flirt (if appropriate!). A minor wish could come true. Sunday's better. Retreat from the crowd Tues./Wed. — rest, think, plan [[your future?]] ("what can I do to lay a foundation for…"). The government or an institution can help you, especially Tues. Your energy and charisma spike upward Thurs./Fri. — use this to accomplish what you need to, want to. Ask favours, impress others, show your skills, especially Friday pm (PST). Shop or hold a garage sale Saturday. Contact clients, work on money-earning schemes.

       VIRGO:  Aug. 23-Sept. 22
Be curious. Read, watch news or how-to shows, ask questions. You're very busy now, but much of the activity is only semi-important:  errands, calls, paperwork, emails, etc. Money might be rushing toward you, perhaps connected with research, an investment or a settlement. Bank this, Virgo, and strictly refuse new expenditures (or pay down debt). Otherwise, it will be "easy come, easy go." An issue is arising on the home front, which will probably come to a conclusion around Nov. 27. This might signal the end of three years of "oppression" (or simple quietude) connected to your domicile or family. (You'll see the cloud lift, next month and Jan. 2018.) Be ambitious, dutiful Sun./Monday. Show your skills to higher-ups. Avoid someone you suspect is deceptive. Optimism, social delights, entertainment and intriguing flirtations pour in Tues./Wed. Enjoy, but don't quickly jump into a sexual situation. Patient, observant Virgo singles could spy a true love potential. Retreat, rest, contemplate and plan Thurs./Fri. Psychics, counsellors, civil servants or admin. workers can aid you, especially later Friday.  Your energy, charm and clout return Saturday — get out, make connections, satisfy your need to know.

       LIBRA:  Sept. 23-Oct. 22
You're starting to earn more money, or at least to envision how you can. This trend grows large and fortunate over the 12 months ahead. (A "substitute" trend will also exist: the desire to spend big. This one's lucky, too, if you buy something growth-oriented, such as a house, or machinery.) (You'll feel both trends, earning and buying, very powerfully in Dec./Jan., but that's a little far away.) Your sexual magnetism, courage and determination reach a height now to early Dec. This can spark a purely sensual love affair — don't use someone, and take "boring moments" (if they occur) as a danger sign of future incompatibility. Sunday/Mon. bring a wider vision, understanding, perhaps far travel, publishing, legal affairs or intellectual pursuits — and a hint of love's promise. Be ambitious Tues./Wed. Connect with bosses, parents or VIPs. Don't look for allies or co-operation — tackle things yourself. Tuesday's better. A wish could come true Thurs./Fri., especially a romantic or social wish. Your popularity will briefly rise, and optimism, happiness kiss you. Retreat Saturday — let this be a quietly successful day. Think, and plan. All's well!

       SCORPIO:  Oct. 23-Nov. 21
You're on top, Scorpio! Your energy, charisma, clout, and clear thinking reach a great peak this week and next — and a bit of this will linger for a whole year, granting you luck, personal joy, and monetary increase. You can attract love the rest of November. One caution: work duties, health, and/or belligerent people could "fight" your success.  Avoid dark alleys and collusion-strewn, circuitous pathways. Sunday/Mon. are mysterious. You could feel inexplicable sexual longings. Examine financial, medical, research, and/or lifestyle situations — some have flaws, some contain "success seeds."  A wise, mellow mood steals over you Tues./Wed. Pursue far travel, other cultures, media, intellectual activities, legal solutions — and love. Be ambitious Thurs./Friday. Start new projects, seek favours, contact powerful people. Celebrate Saturday — you've had a week of solid gains! Get out, mingle with friends, issue and accept invitations. Life's good — and improving!

       SAGITTARIUS:  Nov. 22-Dec. 21
Lie low, Sage. Rest, recuperate. While you're enjoying moments alone, you might discover some intriguing, even powerful ideas. Freud wrote most of his books under such an influence. Not only this week and next (the duration of your weariness) but for the entire 12 months ahead, inspiration can come to you through a quieter, more thoughtful lifestyle. (Read your "Luck Cycle" for 2018 in PLATFORMS if you want more detailed advice about this.)  A smaller counter-trend, lasting to early December, makes you hopeful about romance, adventure, risks and creative expression — and could bring a friendly love affair. Relationships fill Sun./Monday. Sunday daytime's best. Be diplomatic, welcoming. Your offer to help can earn an enduring friendship. Tuesday and Wed. are mysterious, lustful, filled with hunches and quick little psychic impressions. Think "investment," not "spending."  A wider view, a leaning toward foreign cultures and intellectual environments enters Thurs./Friday. Jot down your ideas, thoughts. Saturday encourages ambition, efforts. Show your skills to parents or higher-ups. A good, rather easy week, Sage.

       CAPRICORN:  Dec. 22-Jan. 19
Make a wish, Cap — it's likely to come true. In fact, over the next 12 months, at least one major life wish should be fulfilled. This might be a love or social wish, or one for more "administrative power." This wishful mood will ride alongside optimism, a surge in popularity, more entertainment, and very possibly a major flirtation. (Though this last might or might not bring a relationship that's akin to a duty.) You face a beautiful, benevolent 12 months!  Join a group or club — it will benefit you for a long time. Tackle chores Sun./Monday. Eat and dress sensibly, as your health's a bit weak. Relationships fill Tues./Wed. — be diplomatic, eager to co-operate. Fresh new horizons, possible new opportunities face you. Thursday and Fri. bring mystery, big finance, sexual yearnings, and medical or lifestyles choices, investigations. Look beneath the surface: a treasure might lie hidden.  Saturday's for love, mellow thoughts, understanding. Seek out something a bit foreign — a film, or a cultural event. All's well!

       AQUARIUS:  Jan. 20-Feb. 18
Be ambitious, Aquarius — both this week and next, and for the 12 months ahead. Good luck rides with you when you contact parents, higher-ups and VIPs, start important business or practical projects, display your skills, and show your eagerness. You could be voted into a "political" position (e.g., President of your club) or receive some other recognition for performance. You might not feel lucky, but a year from now, when you look in the rear-view mirror, you'll agree that you did, indeed, climb the ladder to a new prestigious plateau. Two things: 1) being overly independent will stymie this luck; and 2) now through Dec. 9, strictly avoid law suits or arguments over politics/religion. Sunday/Mon. are romantic, bring pleasure and beauty and a creative surge. Take care Sun. night and Mon. daytime, as deception or "sluggish approval" hovers. Tackle chores Tues./Wed. — Tuesday's better for accomplishment. Dress and eat sensibly. Relationships face you Thurs./Fri. Get along, co-operate, see the other person's point of view. All's well that ends well. Saturday grows mysterious — look beneath the surface, investigate. Get to a doctor if you experience pain. A good day for financial decisions/commitments, and for intimacy.

       PISCES:  Feb. 19-March 20
The emphasis remains on higher education, foreign climes, intellectual, media or cultural pursuits, and love. These are regularly favoured this week and next, and are blessed with luck and expansion for a whole 12 months ahead. So jump in, especially Tues. morning (PST) and Saturday. Your sexual and financial concerns "heat up" until early December, which can make a love affair very hot, but can also spur you into impulsive investments: be thoughtful. Sunday/Mon. are for home, family, rest and peace, security concerns, and Mother Nature. (Get into the garden, or hike.) Romance stumbles down a path of both pleasure/success, and obstacles, Tues./Wednesday. Creative efforts, gambles/risks, sports and art follow a similar road. Dive into chores Thurs./Fri. You'll get a lot done if you refuse to day-dream. Saturday brings relationships, exciting meetings, opportunities and an air of fresh, new horizons. Be diplomatic, co-operative. You'll probably dream of relocating, perhaps across an ocean. A good week!
The End.

AFTERWARD:
Back in October I listed a few home-grown "aphorisms" in the Preamble. I'd like to repeat them with some additions and expansions:
The definition of a square also fits a plus sign (+). — 1959.
There is an obverse mathematics that is the exact opposite of traditional math. – 2017
(E.g. the definition of a square leads to the collapse of the square and thence to a new dimensional direction :  (+) which radiates infinitely rather than containing.)
Emotion is the highest logic. — 1965
Violence is its on justification and its own reward. — 1966
Science and mysticism will become one. -1984
Religion is the house we build to try to contain and control spirit. – 1989
(At best, religion attempts to contain spirit in a house of ideas, interpretations and rules, and in this inevitably suffocates spirit. It has always been so and will always be so. When this suffocating house approaches success, it does not contain spirit but excludes it, so spirit lives outside the house. The ultimate success of religion's house is to pervert all reality, and provide a lair for sexual perversions, theft, bigotry, murder, political collusion and other crimes. Precisely because spirit flees any attempt to imprison it, such houses [Catholicism, Hinduism, Islam, etc.] must become godless places. In the end, religions become their own perfect, spiritless prisons.)
You will attract those who believe you. – 2017
The result of a lie is alienation. – 2017
Just saying….