"THE FUTURE IS NOW!"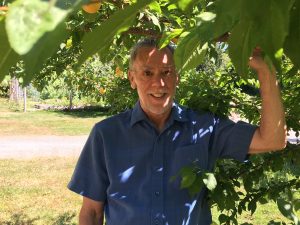 Please Note: If you are viewing this on a mobile phone, the Translate buttons and the World Clock will appear at the bottom of this site.  (请注意:  如果您在手机上看到这一点,翻译按钮和世界时钟将出现在这个网站的底部.)
My email:  suningem@gmail.com
All times/Dates are PST – Pacific Standard Time zone. PST is eight hours before Greenwich
England (BST). For example when it is noon PST here, it is 8 PM in England – and 4 AM the next day in China. The world clock in the right margin gives you some clues. You can also Google "time zone converter."
"NO DOUBT THE UNIVERSE IS UNFOLDING AS IT SHOULD." ~ Desiderata
START NOTHING:  7:45 am to 3:26 pm Monday, 4:50 pm Wednesday to 0:19 am Thursday, and 3:42 am to 10:59 am Saturday.
PREAMBLE:
Sorry, guys, no Preamble this week. Just returned from 3 weeks in China. Interesting country. More next week.
WEEKLY FORECAST:

ARIES:  March 21-April 19
This is your last week of secrets, mysteries, investigations, and "subsurface" forces/movement.  And of instinctive sexual attractions, investments and other large financial commitments, and lifestyle/medical decisions. All these remain lucky over the next 12 months, so keep them in mind even when the "daily" atmosphere changes. You can make some excellent investments and life changes Thurs./Fri. You might also meet someone very sexy. You're very prone to enter a significant relationship this month, so the two trends could combine to bring you a huge attraction, or a love-hate relationship. Earlier, tackle chores Sunday (mostly successful) to Mon. afternoon (obstacles and misses). Midweek (Mon. eve through Wed.) brings relationships, opportunities; challenges and opposition. Be diplomatic, co-operative. Caution Wed., when conditions are unpredictable: you could meet a splendid, sparkling friend, or someone determined to go against you. You'll end this week with mellow satisfaction, a broad, compassionate view of the world, and the "dawn" of a new intellectual, travel, or love interest.
TAURUS:  April 20-May 20
This is your last week of "constant relationships," Taurus. But the benefits of relating will fill the year ahead. Some Taureans will marry or meet your future life mate. Some unhappily married Taureans will separate (but if so, you won't find your next mate the same year). To succeed, be co-operative, team-oriented, quick to jump on opportunities, and quick to praise others. During approximately the same period (to November 2018) focus more on security, family and real estate than on prestige, status and career. Sunday brings romantic urges, beauty, creative surges and the impulse to speculate or gamble. You could meet someone very sweet and very optimistic. Monday's similar but not as fortunate. Dive into chores Mon. eve through Wed. — Tues. best. Be careful with electricity, machines and computers Wedneday. Relationships blossom Thurs./Fri., in splendid, lucky ways. Love, relocation, beneficial interfaces with the public, excellent opportunities — all face you. Mysteries, sexual attraction, high finances fill Saturday. A problem might arise, a conflict between your work duties and your ethics, or your health might be distressed.
GEMINI:  May 21-June 20
Your last week of drudgery, Gemini. Plod on through. Much work faces you the entire 12 months ahead, but it will also bring you improved income, or, more indirectly, a career boost. It won't be much of a year for lazy Geminis. An intense streak of romance continues to wend through this week and the next few. Take that chance — he/she is probably waiting for you to do so, or is "persuadable." Attend to home, family and security issues Sun. to Mon. afternoon.  Sunday's best. Rest, contemplate. That romantic thread takes over Mon. eve to Wed. Chase someone, express yourself, take a chance, engage in sports or games. Realize, if love's in the air, that this special person has home-related concerns/obstacles that might or might not prove insurmountable. You'll find out what they are by Sat., or Sunday Nov. 19. That expansion of chores and duties blows in Thurs./Fri. Say yes to any open door, employment opportunity, career connection, over time, etc. You won't regret taking on more, especially if you do it Thurs. Relationships arise Saturday — be diplomatic, but avoid "signing up" for new bonds, associations. (They contain a negative personality tone.)
CANCER:  June 21-July 22
This is the last week of broad, general emphasis on romance, beauty, self-expression, creativity, pleasure, risk-taking and charming kids. But it isn't the end — for 12 more months, an unusual good fortune will imbue this area. Now to Dec. 9, beware of friction in the home. Be gentle with spouse, kids. (Dec. 9 to Jan. 26 will heat up romance to intense levels, but continues the advice to be gentle with children.) Errands, paperwork, easy tasks, a bit of travel, communications, fill Sun. to Mon. afternoon. Sunday's better. A spark of romance might light up like a meteor, distant and lovely. Be home, attend to your brood Mon. eve to Wed. Rest, think, sum up, go over your life, your direction. Take a disruption in stride Wednesday. Romance hits powerfully Thurs./Fri. Re-read the first sentence above — all these are favoured, filled with luck, especially Thurs. Plunge in! Saturday's for chores. Eat, drink sensibly. Cool your temper or it will cause a stomach upset.
LEO:  July 23-Aug. 22
This is the last week of a general emphasis on home, family, security, Mom Nature, garden, nutrition, etc. But your fortune in this area lasts all the way to next November, 2018. Between now and then, to profit and/or improve your family life, buy real estate. Chase or manage money Sun. to Mon. afternoon. Buy/sell, contact clients, etc. Sunday's better. Errands, paperwork, communications, short trips and casual contacts fill Mon. eve to Wednesday.  (Now to Dec. 9, watch your words: they could start a larger disagreement.) You might meet a bright new friend Wed. (Or, if you argue, an enemy.) For Thurs./Fri., re-read the first sentence above: all domestic, realty and security issues are packed with good fortune both days (especially Thurs.). What you initiate now could rebound with grand luck later. Romance, creativity, a gambling mood, self-expression, beauty and pleasure — all tap your shoulder Saturday. Enjoy, but don't start a new direction or relationship now — it has health or honesty (or cruel words) problems.
VIRGO:  Aug. 23-Sept. 22
This week is filled with errands, contacts, visits, travel, paperwork, communications, interesting facts, and easy chores. There will be more of this (in lucky ways!) for another 12 months, but this Thurs./Fri. offer one of the best little periods for all these activities — a great two days to buy travel tickets, a car, bicycle, new stationery, phones, or office/filing systems. A great period for hand-oriented hobbies/work. (E.g., calligraphy, knitting.) Be curious, ask questions, peruse the media, seek knowledge. What you learn this Thurs./Fri. — and between now and November 2018 — can form part of the foundation for successful projects in 2019 and beyond. Earlier, your energy and charisma hit a nice peak Sun. to Mon. afternoon. See and be seen, ask favours, but don't start major projects (poor practical results). Communications aid romance Sunday. Manage money, buy/sell, catalogue your possessions Mon. eve to Wed. A financial or investment opportunity, or a powerful sexual draw could occur, likely Tuesday. Thursday and Fri. have been described above — charge ahead! Take a breather Saturday — rest, think, be with family. Now to Dec. 9, money flows to you: don't spend it on extravagances, or on romance, pleasure, beauty products this week or next Sunday (Nov. 19).
LIBRA:  Sept. 23-Oct. 22
Chase money, buy/sell, cultivate clients, ask for a pay raise, seek a more lucrative position, etc. This advice holds true for the whole money-lucky year ahead, but is especially relevant this month, this week, and, ultimately, this Thurs./Fri. These two days could start a money project that will grow and pay off during the year ahead. Sexual and sensual desires follow the same pattern. You could find it easy to attract a lover now; but if you use someone (e.g., hook up for sex with someone you wouldn't otherwise spend your days with) you could hurt him/her, and impact your karma negatively. This is a good period for "rote" learning: memorizing, compiling facts. Earlier, be restful Sun. to Mon. afternoon —  contemplate, plan, seek solitude, think through a domestic/property problem: a solution might appear Sun. Monday offers little success: just recuperate. Your energy and charisma soar back Mon. eve to Wed. So does your sexual magnetism and determination, until early Dec. Tuesday's best. Make contacts, ask favours, start projects. That intriguing meeting Wed. could spark love, or a wonky friendship, or a wonky enmity! I've already described Thurs./Fri. — charge forth! Saturday's for errands, communications, paperwork, travel. Speak, act softly.
SCORPIO:  Oct. 23-Nov. 21
Sunday to Mon. afternoon bring optimism, a bright future, social joys, a wee surge in popularity, entertainment and flirtation(s). Enjoy, but don't try to start anything permanent Mon. (Bad practical results.) Retreat temporarily Mon. eve to Wed. — rest, contemplate, plan. Examine your life thus far, how you got here, and where you want to go. Make course corrections accordingly. You recently entered a major time, one of the best years of your life, which will last to Nov. 2018, and in money terms, beyond to Dec. 2019. So having a clear goal, a plan, will serve you well. Thursday/Friday will show you what I mean, and bring a definite hint of the year(s) ahead: Your energy, charisma, timing, effectiveness and clout will soar. Start SOMETHING these two days — it will succeed beyond your expectations. Call in favours, make contacts, be confident! Saturday's for money, shopping, etc. — go lightly, nothing big, and buy NO machinery.
SAGITTARIUS:  Nov. 22-Dec. 21
Continue to lie low, Sage. Rest, contemplate, plan. Visit psychics, counsellors, advisors and therapists. Deal with civil servants, institutions and large corporations. This whole zone will become quite important Thurs./Fri., when you would be wise to seek advice, deal with the government, etc. What you start these two days could aid/support you for another 12 months. Earlier, Sun. to Mon. afternoon might heighten your ambitions, bring contacts with parents, higher-ups or VIPs. All's well, but it's better Sun. than Mon. A ray of hope, optimism and social feeling arrives Mon. eve to Wed. Your popularity rises mildly, and a wee wish might come true. You continue to invest hope in a romantic, child-oriented or creative project, until Dec. 9. Good — but realize this isn't the best time to start a major life-long affair. Still, Tues. could bring excitement! You'll be extra tired Thurs./Fri., but it's also a splendid time to contact gov't, etc., as described at the beginning of this message. Your energy and charisma recover (a bit feebly) Saturday — don't spend on your hopes.
CAPRICORN: Dec. 22-Jan. 19
Minor and major wishes will come true during the 12 months ahead, Cap. One of the best will manifest, or be started (i.e., envisioned by you) this week, Thurs./Fri. These two days boost your popularity, bring entertainment, flirtations, social delights, optimism and good luck. Yes, a wish could come true! Earlier, Sun. to Mon. afternoon feature a mellow, wise mood, gentle love, intellectual expansion, higher education, far travel, international, legal, media, and/or cultural pursuits. Sunday's good; Mon.'s a bit of a dud. Be ambitious Mon. eve to Wed. Contact higher-ups or VIPs, ask favours from your parents, start projects, see and be seen — your community profile is high. Until Dec. 9, you might be more interested in ending a situation or project than in launching a new one. You might even be going through a career change. Either way, tone down any aggressiveness you feel toward important people (or subordinates). Thursday and Fri. have already been described above — charge after your dreams, follow your optimism! Retreat for a quiet, contemplative rest Sat.
AQUARIUS:  Jan. 20-Feb. 18
Look beneath the surface Sun. to Monday afternoon. Mysteries warrant investigation. Seek medical diagnosis, financial research, lifestyle factors — and answers. Your sexual desires, financial urges, and your subconscious rise to the surface. Sunday's best; Monday's a bit of a dud. A sweet, mellow, gentle and wise mood steals over you Mon. eve to Wed. — but wait, you might "grow intense" Tues., especially about ideas, principles, love, far travel, international affairs, legalities, intellectual and cultural pursuits. If you're in love, you might press hard for an answer. Thursday and Fri. bring the core influence, the raw energy, of a splendid, lucky career or ambition year. (The "year" lasts from Oct. 2017 to Nov. 2018.)  Launch something these two days — it's almost certain to succeed, or might trigger another, related but unforeseen opportunity or success. Ask favours, make contacts, see and be seen, be the leader — above all, START! (Thursday's a bit better than Fri.)  On Sat., you'll feel wishful, optimistic, social — and happy!  All week (including next Sunday, Nov. 19) beware gossip, crime, yieding to "private temptations."
PISCES:  Feb. 19-March 20
Relationships fill Sun. to Mon. afternoon. Be diplomatic, co-operative, especially Mon., when challenges might arise. (Monday's also a dud for results, so make no new associations or promises this day, and sign nothing.) If single, you could feel the soft nudge of love. In fact, a wish could come true in this regard. Life's mysteries arise Mon. eve to Wed. — and to match it, your subconscious also rises, heightening your intuition and hunches. Sexual attraction might be intense, especially Tues. Don't invest impulsively: research first. DON'T go into (more) debt. Changes, medical diagnoses, lifestyle decisions round out these two days. In all these, realize that commitment might go against your hopes/dreams for the future. Go slow. The essence of this week, of November generally, and of the entire year ahead (to Nov. 2018) is distilled into Thurs./Fri. Understanding, a mellow, gentle, loving mod, far travel, intellectual pursuits, cultural, legal and publishing goals, all face success these two days. Don't hesitate, don't procrastinate — go forth and start something in these arenas. You'll be glad you did! Saturday is for ambitions: be dutiful, reliable, show the boss (or your parents) that you can be trusted to finish/handle a project/situation.
The End