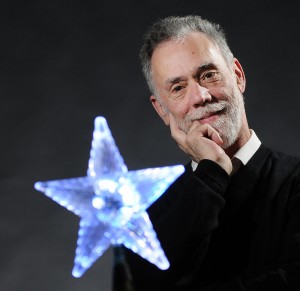 Note: this is NEXT WEEK'S forecast. To read the present week's column, please scroll down to "RECENT POSTS" on the right margin, and click on "Nov. 8 – 14, 2015."
ALL TIMES/DATES ARE PST (Pacific Standard Time Zone). PST is 8 hours "before" Greenwich (England). (As long as Britain is also on Standard time.) For example, when it is noon PST, it is 8 pm in England. The "World Clock" in the right margin gives you some clues. (You can also Google "time zone converter.")
START NOTHING: 12:53 pm to 11:24 pm Mon., 0:19 am to 4:21 am Thurs., and 5:23 am to 7:12 am Sat.
PREAMBLE:
The New York Stock Exchange might have a bad period before May 2017, rising/expanding, then collapsing like a nova star. This will be the picture, looking back from 2017. However, specific timing eludes me at the moment. (And don't take this as gospel – I need to check it.)
In the region of morals and philosophy, much will be made of the struggle of love and of the unpredictability of relationships as Venus fights Pluto in the November/15 karmic chart – the elevated feminine strives to tame the deep (male?) sexual imperative. These two need each other, but can't always see it. (Or sometimes more correctly, can't agree on finances; or on power, or on depth of consciousness.) Both spy lightning on the horizon – Uranus in hard aspect makes partners jumpy and volatile, restless and unpredictable – though eagerly and roughly friendly. Weak partnerships might separate, particularly among Pisces, Virgos, Geminis and Sagittarians (less so with the last two). Ah, I'm getting too preachy.
Carly Fiorina might love flowers/gardening, and protect the arts. If Margaret Thatcher was the Iron Lady, Fiorina would have to be the "Steel Woman." She's extremely controlled and forceful; this detracts from her popularity. She might garner more admiration than affection.  In some ways, an intelligent blockhead. Yet now to May 2017 she is protected. She will have many enemies, none of whom will harm her – partly because she is unaware of them. And there is something appealing in her, something sensual in her steel trap mind and naïve belief in reason, in logic, and in her own ascendance. She's a kind of superwoman who has one tragic flaw: a lack of self-knowledge. So in the end, you smile with real affection and irony. And, ultimately, you wish her well – but not the Presidency.
Trump and Carson are ahead because, as everyone opines, they are without the political manners of deception. I was elected vice-president of my school in grade 12. So off I went to my first school council meeting. I left half way, and never returned. I can still feel the disappointment and boredom. These student politicians had no other goal than to prepare themselves, to groom and teach themselves – with surely their parents' encouragement and guidance – to lean their elbows on the law's bar someday, or to sniff out political opportunities, or to gain some throne of bureaucracy, small or large, some niche where they will not be attacked by economic threats or the clouds of war, old age or disaster. Their entire focus was on their own futures, their safety and security, and they obviously felt this was tied to duty. Duty is one of the least attractive virtues, and can often be overdone. In sum, these teenagers were already solidly launched, in all but college education, on their adult path. And that path had as its end goal prestige or "best achievable" height on the hierarchy's ladder, and safety/security after achieving whatever height they could attain. Such people gravitate to hierarchies, the firmer and more enduring the better, because they see hierarchies as, primitively, strength in numbers; more sophisticatedly, as a structure that protects them and offers a stable universe in which they can be undisturbed as they calculate the rewards of their efforts. But what a life! A life of small horizons or large, but without adventure or creativity. A life of constant grey. Nothing is created by bureaucracy.
Memories hold a sweetness I have seldom found in the present, and never at the same intensity, except when I was in love. I have been in love many times – sometimes only for a day or two. I had three great loves: S, J and M. The first taught me beauty and the nectar-like physical presence of a woman. The second taught me the intelligence and kindness of women. And the third – I don't know. She was a riddle I never solved.
WEEKLY FORECASTS:

 ARIES   March 21-April 19
This is the last week of mysteries, hidden facts, hidden desires and hidden jewels – you could discover, through rooting around, a fantastic investment, or a better debt/mortgage deal. You could also be attracted to a clandestine love affair. Lust is good, until it spills over social boundaries. Venus and Mars, the romantic planets, have moved into Libra, your partnership sign, so many romantic encounters or possibilities will fill the rest of this year. (If you're married, this interval will bring opportunities for deals and partnerships, for relocation, negotiation, and dealings with the public – all more emphasized in the work arena.) Be ambitious Sun./Mon. – circumstances favour action. Popularity, social delights, optimism, wish fulfillment, entertainment and flirtations fill Tues./Wed. You might meet someone compatible through a social contact, or in a group, especially Tues. But retreat, rest, contemplate and plan Thurs./Fri. Be charitable, spiritual. Deal with civil servants, head office. Take care with romance and partnerships: rejection or alienation is not immediately obvious, buy lurks under the surface. Your energy and charism surge upward Sat. – start something! But avoid finances, sex.

 TAURUS   April 20-May 20
Relationships fill this week, as they did the last three. However, if you meet a prospective lover now, he/she is likely to be a co-worker in the broadest terms (i.e., works in the same field as you, even if continents separate you). Your sexual appetite (or success) has slowed this year, and will continue to simmer rather than flare for the next two years. On the other hand, sex with your "lawful" spouse will tend to be more meaningful and deep than usual. And romance will continue in big, lucky ways until next autumn. (Sex is of the loins, romance of the heart.) However, avoid extra-marital attractions, sexual or romantic. Sunday/Monday bring a mellow mood, wisdom, gentle love, far travel and/or intellectual pursuits – all is fine, so charge ahead. Be ambitious Tues./Wed., especially Tues., when everybody seems to like you. Rising popularity, social joys, friendly flirtations, entertainment, optimism and happiness visit you Thurs./Fri. – but don't try to nail relationships down, nor start a new love (destiny is against it) nor commit to anything – just enjoy the flow, the joys. Retreat Sat. – rest, seek solitude, contemplate and plan the future. For the first time in 19 months (and lasting for the next 17 years) you're free to jump into spiritual, charitable or government-related projects.

 GEMINI   May 21-June 20
Thus is your last week of drudgery, boredom and minor health complaints, Gemini. Soon, fresh air and new horizons will enter. Even now a romantic (or creative or speculative) thread is starting to wind through your days, relieving work with sweet daydreams. Your home continues to be a source of joy or luck. Sunday/Monday bring secrets, sexual yearnings, financial actions, research and diagnoses. This is a productive interval, so dig deep, look under the surface, and be willing to commit when you find an opportunity. Tues./Wed. bring intellectual pursuits, higher education, far travel and international affairs, cultural venues – and gentle love. Health or duties might interfere Wed. night, so act early – Tues. best. Be ambitious, but not too ambitious, Thurs./Fri. For the entire 18 months ahead, DO NOT engage in any collusion or wrong but tempting acts in order to gain power or climb the career ladder – you'd slide down it instead. Show your talents but don't launch any projects these two days (Thurs./Fri.). Saturday brings hope, popularity, social joys (though somewhat stable ones) and happiness – enjoy! (But don't seek sex late Sat., and don't invest.)

 CANCER   June 21-July 22
This is your last week (for a while) of creativity and speculative risk-taking, of romance, beauty and pleasure. Your kids, if you have them, will switch from charming to "I need help." (Actually, this won't be so bad, as the rest of 2015 brings a touch of romance and creativity to your home – a splendid period to redecorate, for birthday parties, for "puppy love" matchmaking, etc. But start before Dec. for best results.) Relationships of all kinds confront you Sun./Mon. – lucky and loving relationships. One or two might even bring you an opportunity (e.g., a friend tells you of a job opening). You could meet true love. (I say "could" because this sort of possibility occurs about 6 times a year – but only as favourably as now about 2 or 3 times a year – until 2024.) Large finances (investments, mortgages, etc.) secrets and research, sexual draws, and health diagnoses and lifestyle changes fill Tues./Wed. Luck rides with you here, so plunge in! Gentle love, intellectual pursuits, far travel, cultural venues arrive Thurs./Fri. There is a smoothness and mellow mood in all this, but results look unreliable, even negative. Don't argue about the home with your spouse. Be ambitious Sat. – climb, contact VIPs, show your stuff! (But don't begin career/business projects that will require co-operation: it will be withheld.)

 LEO   July 23-Aug. 22
The domestic accent continues one more week, Leo. You might have already, or might this week, engage in important discussions with your mate/family, about a possible looming change. (This change might be related to your job.) Now through 2018, you will tend to work more on your home than usual – perhaps a whole renovation. Tackle chores Sun./Mon., and take care of your health. Eat, dress sensibly. All flows well – but you can face some disruption Monday if you live in Europe/Asia. Relationships grow important Tues./Wed. – you could meet some exciting people, form some beneficial bonds. If a door opens, especially in career or communications, step through! Sex, secrets, power plays, finances, investments, debt, lifestyle choices, an crucial health matters/decisions fill Thurs./Fri. Many barriers and glitches caution playing it light in these areas – beware of commitments. Saturday brings gentle love, higher education, intellectual pursuits, far travel, cultural venues, publishing – these go well, but don't build a future on any of them.

 VIRGO   Aug. 23-Sept. 22
This is your last "busy" week for a while. Soon you will slow, rest, contemplate and begin new, solid projects. But this week keeps the errands, communications, trips and paperwork coming. Your money picture, until December 4, combines good luck, intensity and an investment (or debt) focus. (The investment/debt focus lasts the rest of 2015 – beware that you don't spend more than you make.) Dive into romance or creative or speculative projects, or into pleasure and beauty, Sun./Mon. All is well. Tackle chores and protect your health Tues./Wed. Eat, dress sensibly. Tuesday's better than Wed. Relationships become important Thurs./Fri. Be diplomatic, co-operative. Remember, others have the aces, the essential power these two days. Various glitches and irritants make this a difficult time to form associations or partnerships, so don't try. Sidestep challenges, and don't spend on romance or art. Saturday brings secrets, mysteries, research and investigation, sex drive and investment urges, lifestyle changes, health diagnoses, commitment and consequence. Your actions will succeed this day, but might fail later as future obstacles arise. I'd give this weekend a pass, just rest and enjoy – and research!

 LIBRA   Sept. 23-Oct. 22
This is your last week of concentrated money focus, Libra. Continue to chase new clients, angle for a pay raise, buy/sell, and preserve possessions (e.g., paint the house). A new influence has just begun: you as an attractive person, and you as a person determined to find a mate. With both romantic planets in your sign (Venus until December 4 and Mars until early January) you will attract some attention, and if single, will probably face a mating decision. The good news is two-fold: one, this love influence is beneficial; and two, 2014's and 15's restrictions on marriage (and partnerships in general) have totally dissolved. Whether what happens now is "big love" is another question. If you're young enough, and want to wait for major true love influences, they will come in 2017, 2019 and 2021. (These are approximations; the bulk of the "lucky love") influence lies in these years, with a small portion in the preceding year – e.g., the next period is September 2016 to autumn 2017.) This week, Sun./Mon are for home, real estate, kids/parents, security, retirement, nutrition – all the basics. Two good days! Romance, creative and speculative urges come Tues./Wed. (Tuesday's better). Tackle chores and protect your health from "environmental complaints" (e.g., too hot, too cold) Thurs./Fri. Be careful – glitches and problems exist, perhaps in the home or stomach area. Relationships Sat. – this one is not destined to go far, far.

 SCORPIO   Oct. 23-Nov. 21
Your charisma, energy and clout remain high, Scorpio. Continue pursuing your goals, starting significant projects, and making valuable contacts. However, you might want to hit "pause" on the romance/love engine (and on forming new business partnerships or agreements) now to December 4, as the new people you meet will tend to have an advantage over you or tend to restrict you in the long run. Your social and networking skills and luck remain high – and will, for many months to come. Errands, paperwork, casual friends, short trips and communications fill Sun./Mon. Your luck's fine, so charge ahead. Be curious – you might find/hear/see something that will later serve or benefit you. Turn your thoughts toward home Tues. (best) and Wednesday. This interval is great for decoration, renovations, family affection, landscaping, security upgrades, and for planning your kids' future and your own retirement years. Romance, creative and speculative projects, pleasure pursuits, beauty and games – all emphasized Thurs./Fri., and all face headwinds, so proceed cautiously. A person you first meet now, will never make a good mate, in business or love. Tackle chores Saturday – you'll get them done.

 SAGITTARIUS   Nov. 22-Dec. 21
This is your last week of solitude, low energy and "flat" charisma. Use it to clear up neglected tasks, pay outstanding bills, plan/do tax returns, or to interface with charities, civil servants, institutions or spiritual organizations. Contemplate; brew solid, slow plans. Despite your weariness and low charisma, people are starting to drift back into your camp, and soon your popularity is going to soar (for the rest of 2015). You'll meet someone in a group who could become a major love affair – but it's better if you meet him/her after Nov. 21, not this week. Chase money, seek new clients, pay and collect debts, shop, care for possessions, Sun./Mon. You might feel a sensual attraction, but this person could become burdensome later. Errands, short trips, visits, casual friends, siblings, paperwork and communications fill Tues. (best) and Wed.  Embrace your domestic side Thurs./Fri. – but with caution, for several glitches exist in food/shelter areas: real estate, garden, kids, parents, security and nutrition. Saturday's romantic, creative, risk-loving. Dive in, enjoy the moment, but don't commit your future, as some snags lie hidden (might become obvious by Sun./Mon. of next week).

 CAPRICORN   Dec. 22-Jan. 19
Happiness exists! You are going through a long process, 2009 to 2024, that has and will change your social circle and your long-term goals. Sometimes this process can be disappointing or you can feel like it's only tearing down, not replacing or building up. But every November you can see the beneficial, hopeful side of this change – every November will bring an addition to your acquaintances, and every November will bring a bit of news, an insight, or something which will show you (or merely hint at) a portion of your new path, will steer/nudge you just a bit, toward a new world. Well, you have one more week – this one – to gather November's social fruit – which could include a friendly romance, also. Your charisma and energy soar Sun./Mon. – get out, mingle, see and be seen, make important contacts, start significant new projects. You'll succeed. Chase money, buy/sell, seek new clients or angle for a pay raise Tues./Wed. (Both days good, but Tues. better.) Errands, travel, communications, paperwork and casual friends fill Thurs./Fri. – but wait, make a list before venturing forth, and expect glitches or shut doors once or twice. Forget romance for a couple of days. Be home, embrace family, putter and repair, nap and smile Saturday. All's well, but take care around machinery 10 am to 4 pm (PST).

 AQUARIUS   Jan. 20-Feb. 18
This is your last week of career "tests," of prestige relations and status ambitions, of hard work and self-denial, Aquarius. Continue to perform, as you are still being observed. This a good week overall, so you should pass any tests with flying colors. (Only in money, earnings and spending, will you face glitches and problems, mostly Thurs./Fri. Do be careful these two days – strictly reject any temptation to hide facts or "bend" the law. These would trigger disapproval by higher-ups, or difficulty with the government.) Now to early December, moral, ethical, intellectual and love issues blend and please. But also, now to early January, avoid lawsuits – they're a "losing game." BTW, for over a year you've been tempted by (a) clandestine love (or more correctly, "lust") – this temptation, and its accompanying "penalties," has now blown away. So drop the guilt, the temptation, and soar into your future! Sunday/Monday nudge you into weariness, rest and contemplation. All's well. Make plans. Your energy, charisma and effectiveness soar Tues./Wed. – get out, start things, make important contacts. Money and a sensual attraction are slated Thurs./Fri. – not luckily. (See a few sentences above.) Saturday is for errands, casual friends or siblings, messages, paperwork and details, travel and chat. Enjoy yourself, but don't commit your future.

 PISCES   Feb. 19-March 20
This is your last week of mellow thoughts and gentle feelings, Pisces – of intense focus on intellectual, far travel, love, educational, publishing/advertising, cultural and international issues. If you have something to do here (e.g., buy travel tickets, apply for college) do it Sunday or before 1 pm (PST) Monday. If you have to apply to a government agency, an institution or a company head office, do so Sunday through 6 am (PST) Wed. Sunday/Monday are happy: you feel popular, friends call, life is fresh and filled with optimistic possibilities. You might, just might, meet a friendly love, a viable mate prospect. But retreat, rest, contemplate and plan Tues./Wed. Deal with civil servants, institutions and charities. Meditate or reconnect with the spiritual. All is swell – solitude is sweet. Your energy, verve and charisma return and rise up Thurs./Fri. This is a time for accomplishment, but for caution, also. Don't start any new projects before 3:30 pm (PST) Thursday, and strictly avoid a new sexual liaison, investments, debt or any health risk Thurs. and Fri. (A friend could steer you toward these – say no.) Work hard, be friendly, and you'll be fine. Saturday's for money – make it, spend it, seek new clients, etc. – but don't invest, and don't commit yourself to anything major.
The End.