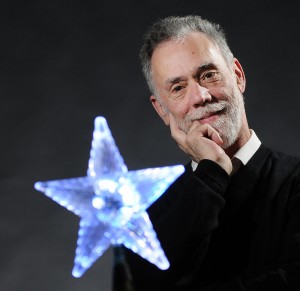 Note: this is NEXT WEEK'S forecast. To read the present week's column, please scroll down to "RECENT POSTS" on the right margin, and click on "Oct.25-31, 2015."
NOTE: DAYLIGHT SAVINGS TIME ENDS IN North America.
ALL TIMES/DATES ARE PST (Pacific STANDARD Time Zone). PST is 8 hours "before" Greenwich (England). (As long as Britain is also on Standard time.) For example, when it is noon PST, it is 8 pm in England. The "World Clock" in the right margin gives you some clues. (You can also Google "time zone converter.")
START NOTHING: 7:35 pm Sun. to 7:48 am Mon., 5:46 pm Tues. to 6:22 pm Wed., and 4:47 am to 7:14 am Sat.
NOTE: YOUR "LUCK FORECAST" FOR EACH SIGN IS NOW IN "PLATFORMS" (click on it under the big blue picture). HOWEVER, THE TITLE APPEARS AS "LUCK FORECAST 2014" – IF YOU CLICK ON "2014" THE "2015" ARTICLE WILL APPEAR. (SAME FOR "LOVE FORECAST.")
PREAMBLE:
JUSTIN TRUDEAU and his Liberal Party recently won the Canadian Federal election, going from just over one-tenth of the seats in Parliament (36) to a majority of 184 seats. In doing so, they decimated the incumbent Conservatives and the much-favoured NDP.
My quotes (the dates, all in 2015, refer to columns in this blog):
February 15: "Justin Trudeau will win, Stephen Harper will lose" the next election
May 31: "Trudeau beats Harper"
August 9: "Thomas Mulcair… will receive a boost in popularity this August to next (2016) September. This could propel Mulcair into the Prime Minister-ship of Canada in the October 19 election…Still, I'm not predicting at this point – have to look at the charts."
September 27: "Trudeau wins"
October 11: "Trudeau wins"
October 18 (but posted Oct. 12): "perhaps a Trudeau majority."
October 19 the election took place, and Trudeau seized a majority government.
Me? I voted for the Green Party.
BTW, in July 2014 I suggested selling your shares in the stock markets. If you look at a chart of the TSX, you'll see that it stood at 15,500 mid-July'14, and is at 13,900 as I write this. (U.S. stocks did not follow this pattern. The Dow then was 17,100 vs 17,500 today. The S&P 500 fared better, up almost 100 points over 15 months.)
But when I advised, recently, selling stocks during a "brief rise" in late August/early September (2015) I was wrong in one crucial aspect: stocks fell, instead of rising!
My feeling is we're in a long economic decline now, probably to 2017. Perhaps we're in deflation, too.
I've always loved life. Now that I understand it more, I love it more.
WEEKLY FORECAST:

 ARIES   March 21-April 19 
Your subconscious floats to the surface, bringing heightened intuition. You are surrounded by secrets now (to late November) so investigate, research – some of th1ese secrets are very valuable, can turn your life around, or lead to profit. For example, a medical diagnosis might reveal the cure for your recent tiredness, or the MD might find a tumor while it's still harmless. Or, an investment might turn your life in a more luxurious and/or profitable direction. Sex, finances, research, life style choices, health concerns, and commitment and consequence fill the weeks ahead. Your work keeps expanding, also – in a way that could lead to more income rather soon. Be domestic, be with family, Sunday. Romance, creativity, speculation, beauty and pleasure call you Mon. to Wed, eve. You might become involved with a co-worker (someone in your field, anywhere on earth) Monday, with a flirty, happy friend Tues. Don't tackle chores too swiftly Wed. night – plunge in Thurs./Fri., when success seems certain! (A management role might be offered.) Relationships blossom Saturday – but don't depend on them. Be diplomatic, patient.

 TAURUS   April 20-May 20
Relationships and new opportunities fill this month, Taurus. But look at the money "probabilities" of any business or similar opportunity. The dollar side might be more sluggish than you anticipate. The "investment" might also grow slowly but deeply, solidly. Just go in with both eyes open. The same applies to relocation, public dealings, fame, negotiations, litigation, and all contracts or agreements – and to love! In this last, you might meet someone new, or move an ongoing love affair to a more marital, mature bond (and from this, if you kept going and are of the right age, soon little ones could come – probably in 2019). Your romantic and creative (and risk-taking) sides are very blessed now, so you could start an affair with someone whom you'll later marry (or at least have the choice to). Sunday's for errands and chit-chat. Be home, embrace family, start renos or repairs, gardening or landscaping projects Mon./Tues. (Same areas, but stick to routine, Wed. daytime.) DON'T pursue romance or a gamble, speculative venture, Wed. pm or pre-dawn Thurs. (PDT.) But chase any/all of these Thurs./Fri. You could fall in love. A friend might introduce you to someone. Tackle chores Sat.

 GEMINI   May 21-June 20
Work, work, work slated until late November. Might as well just plunge in. Tasks will go relatively well – and even better if you do them at home. Protect your daily health: eat and dress sensibly, stick to sleep schedules, etc. This week is smooth and quite easy, no big disasters loom. The home front is sweet and sour all week. Listen, people will tend to ignore you a bit for the two years ahead. Instead of regretting this, jump on the opportunity to act alone, independently. The several areas you should "partner" in are: sex, conception, large finances/debt/investment, research and detective work. (I could also list crime, power plays, spying, war and murder, etc., but I won't. These carry an eventual burden or collapse much larger than the initial success.) Chase money, pay bills Sunday. All's well. Errands, communications, travel, paperwork and casual acquaintances/siblings fill Monday to Wed. suppertime (PST). All goes well. Get out, mingle, be curious – ask questions. Slink home and try to stay out of view Wed. night. By Thurs./Fri., almost everything blossoms domestically – land, property, garden, renos, repairs, children, security, retirement, healing, therapy. (Despite this domestic slant, this interval might also earn you praise or admiration from higher-ups for your work/employment efforts. Thursday excellent for dental visits.) Saturday brings pleasure, beauty, romance – but dreaming of romance might be safer than pursuing it.

 CANCER   June 21-July 22
November is filled with joy and pleasure, beauty and charming kids, creative surges and risk-taking urges, sports, games, and romance. You'll ride a winning streak! Your energy and charisma remain high Sunday – some of you, if single, could meet your true love – though this was more likely last night (Oct. 31). Monday dawn to Wed. suppertime (PST) brings money and bills. Chase the former, pay the latter. Buy/sell, seek new clients, spend something on love – a gift. Purchase only routine items Tues. suppertime to Wed. suppertime. Ignore restlessness, just relax, Wed. night. Thursday and Friday, and during the entire 11 months ahead, much of your time and efforts will be spent on little things – errands, short trips, paperwork, mail, visits, chit-chat. These "little things" are lucky, so don't disdain them. (For example, the mail might contain a bonus, or a lucrative offer.) Saturday brings family, home, rest – this day proceeds with stable, slow serenity. Your partner co-operates. But don't start major projects such as renovations, landscaping – and avoid investing in retirement plans, security devices (e.g., CCTV) real estate, et al. In other words, avoid major starts or commitments.

 LEO   July 23-Aug. 22
November brings your family to the fore. This is a good time to enhance security, repair, reno or decorate your home, buy furniture, set aside a little nest egg or education fund for your kids, seek family therapy, and upgrade your nutrition. In general, relax and replenish your physical and emotional reserves. (This is nature's "hibernation" period for you.) The week ahead is benevolent, easy. Stay out of the limelight, away from competitive situations Sunday. Contemplate and plan. Your energy and charisma surge mildly Mon. dawn to Wed. suppertime (PST) – a good time to start projects, gain co-operation, to find what you've been missing. You might buy a beautiful article for your home, maybe a vase. Stick to routine Wed. Chase money, new clients, a pay raise; buy/sell; take care of possessions; pay bills Thurs./Fri. You might be sorely tempted by someone sexy who has a very seductive/elusive quality. This might not work in the long run, but it brings no harm, and would be very exciting in the meantime. If you're single, express any attraction. Investment is also favoured – especially in beautifying your home. Saturday's for errands, siblings, friends, communications – avoid romantic and work commitments.

 VIRGO   Aug. 23-Sept. 22
This month will be filled with paperwork, errands, travel, siblings or friends, news, details, calls, emails and letters. Be curious, ask questions, read. You'll be busy but relaxed. Your sexual and personal magnetism remains high – but stay out of compromising situations (clandestine affairs, etc.) – and big investments – until November 13. By then, the urge will fade. Sunday brings social joys, optimism, popularity and happiness. But retreat Monday to Wed. suppertime (PST). Relax, rest, contemplate and plan. Deal with civil servants, institutions, head office, charitable and spiritual organizations. A "love temptation" might appear. Stick to routine Wed. Your energy and pizzazz, clout and effectiveness return brightly Thurs./Fri. Get out, mingle, see and be seen, start meaningful projects, approach someone who previously intimidated you. A casual remark or a short trip could spark love (good love). Co-operate with, favour an elusive, intriguing person. (But remember the "clandestine" warning above – be open, out front with available people.) Be busy, get everything accomplished. Shop Saturday – pay bills, sell items too – but don't take a large step. (E.g., buy pencils, groceries, but not a car, computer, etc.)

 LIBRA   Sept. 23-Oct. 22
November continues and expands your monetary involvements. Going forward, you should find a two-three year pall or cloud over your money has lifted. You are free to build a long-term project or to make long-term plans with money – seeking more, a pay raise, new clients, cultivating new marketable skills (this is an excellent time to take a trades or technical course) or simply buying and selling. Almost everything good will be on the surface – digging deep can actually impede you, be counter-productive. That applies to casual physical attractions, too – it's on the surface. Your memory will be good. (Speaking of relationships, for you singles: Next Friday, November 13, marks the end of a 19-month "anti-bonding" phase – for 17 years.) Be ambitious Sunday: little actions make a difference. (Big ones might fall over under their own weight.) Happiness arrives Mon. morning to suppertime Wed. (PST). Social delights, popularity, entertainment, friendly flirting, optimism and wish fulfillment – all these come, mildly but nicely. Retreat, rest, contemplate and plan Thurs./Fri. Interface with government, head office, institutions and charities. Seek your spiritual core. All's well, but commit to nothing important this day.

 SCORPIO   Oct. 23-Nov. 21
Your energy, clout, effectiveness and charisma remain high. Start important projects (but not in employment areas until November 13 onward). See and be seen. Tackle tasks that were too difficult previously. Approach VIPs and "prize" members of the opposite sex. (Same sex, if gay.) You have, in a sense, three wishes now: one, about money, is likely to come true within eleven months; one, about love, is already coming true, or might soon; one, about work, should even be wished upon – wait until Nov. 13 onward to take any significant new steps in work. Sunday's gentle, wise, good for seeing the reasons for everything, for love and learning. Be ambitious Monday dawn to Wed. suppertime (PST). You can make a good impression on higher-ups, and can dramatically gesture to the crowds, also. Though you might feel hopeful Wed. night, don't bite. Wait until Thurs./Fri., when all goes your way. Love, sex, romance, flirtation – your words charm someone! Wishes come true, social joys blossom, optimism steers you to bright, workable plans. Thursday holds more "future potential" than Friday. Retreat Saturday: rest, rejuvenate, help the unfortunate, deal with management, security issues, pray, contemplate, and plan.

 SAGITTARIUS   Nov. 22-Dec. 21
Lie low, seek rest, quietude. Catch a second breath, now to Nov. 22. Sunday's for secrets and discovery. Investigate, look under surface appearances, analyse those around you. Wisdom, gentle love, compassion and understanding flow into you Mon. dawn to Wed. suppertime (PST). All's well, just march forward, especially in education, intellectual spheres, publishing/media, cultural and travel zones. Something will be blocked: that's a signal to switch horses, goals. Be ambitious Thurs./Fri. Your career, business, prestige and status sector has been lit up the last two months, and will, at some point (likely before October 2016) reward you even beyond your expectations – if you work diligently and ambitiously. However, you might be wise to wait until November 13 onward to pursue anything new, even to choose your final goal. (Before this, you can be tempted – by your own skills and intuition – down the wrong path.) This advice might be "obvious" Thurs./Fri. – two days of superb accomplishment if you stay on the "straight and narrow." Saturday's for fun, socializing, optimistic future plans, happiness and friendly flirting – just remember that you're in a monthly "rest period," so don't aim too high or eat/drink too much.

 CAPRICORN   Dec. 22-Jan. 19
Happiness slated. November holds social delights and group events, wishes, optimism, bright future plans, entertainment, flirtation and friendly romance. That romance, if you're single, could lead to a wedding over the year ahead (hints of this Thurs./Fri.). However, until November 13 romance includes the seeds of a bit of domestic disharmony; so waiting until after that day to make any decision/commitment, is wise. You'll receive significant, good news from a friend or group soon. The week ahead is pretty smooth. Relationships face you Sunday, mostly in a co-operative, affectionate way. Look to new horizons, not old. Those relationships (and much of life) veer into deeper waters Mon. dawn to Wed. suppertime (PST). Look beneath the surface. Sexual desires and large finances draw you – investments, debt, intimacy, research, diagnoses, lifestyle decisions – all favour you. Thursday/Friday bring wisdom, a mellow outlook, gentle love, intellectual pursuits, cultural and social rituals (e.g., wedding, mitzvah) higher education, law, and far travel or foreign-born people fill these lucky two days. Be ambitious Saturday – but don't take large steps or make irrevocable commitments.

 AQUARIUS   Jan. 20-Feb. 18
November's accent lies on career, business, reputation, worldly position, prestige relations and ambitions. You'll be tested – and observed by higher-ups. You'll pass these tests due to "background support." Similarly, if facing authorities, judges, government agencies, etc., the "hidden" facts will support you, help you win. You might need a detective, unless you're good at digging deep yourself. You can also invest brilliantly, enjoy intimacy, diagnose problems and change your lifestyle for the better. All these (from "background support" to lifestyle changes) are lucky for eleven months ahead – but they're better after November 12. (A glitch exists until then, a mild mistake in direction, or you're too impulsive, or someone talks too much.) The week ahead is pretty smooth. Tackle chores Sunday – protect your health, eat, dress sensibly. Relationships, exciting meetings, opportunities, relocation themes, negotiations, contracts and litigation, friends and enemies, challenges and co-operation, fill Monday dawn to Wed. suppertime (PST). Stride ahead, seek others, join up – all's well. Those "background" areas, detective work, financial and sexual blessings mentioned above come into play Thurs./Fri. – and luckily so! (DON'T take action Wed. night or before 4 am Thurs., PT.) Saturday's mellow, sweet, wise. Show love, travel, ponder, speak with intelligent people. However, don't make a firm commitment (e.g., don't buy major travel tickets).

 PISCES   Feb. 19-March 20
November highlights your intellectual, tolerant side. Love is very favoured. If single, you're in a huge "meet my mate" year (to autumn 2016) and November could bring that meeting. But someone you meet before Nov. 13 is not quite as good as someone met after the 12th. (There could be money or possessiveness problems with anyone met between September 24 and Nov. 12.) Sunday remains romantic, passionate, creative and risky. Show someone, even quietly, that you're attracted (or you're "theirs" if you're attached). Dive into chores and protect your daily health Mon. dawn to Wed. suppertime (PST). You'll accomplish a fair pile, unless you let romance bewitch you. Stick to routine Wed. Anyone you meet this day or before 4 am (PT) Thurs. will never accept you. But compatible people arrive Thurs./Fri. – you might meet a life mate. (Remember my "pre-Nov. 13" advice above – still, this could be a great opening to bliss!) Be diplomatic, jump on another's bandwagon. Challenges and co-operation mingle. Relocation, dealings with the public, contracts, agreements and disagreements are also indicated. You could meet someone who will partner with you in an ambitious project. Look beneath the surface Saturday. Finances, intimacy, investigation are all smooth, but avoid big commitments. (Sunday Nov. 8 might show you why.)
The End