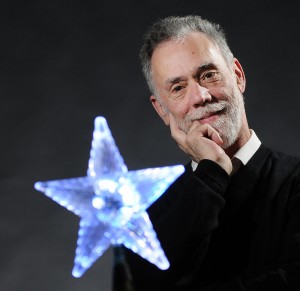 Note: this is NEXT WEEK'S forecast. To read the present week's column, please scroll down to "RECENT POSTS" on the right margin, and click on "Oct.18 – 24, 2015."
ALL TIMES/DATES ARE PDT (Pacific Daylight Time Zone). PDT is 8 hours "before" Greenwich (England). (As long as Britain is also on Daylight time.) For example, when it is noon PST, it is 8 pm in England. The "World Clock" in the right margin gives you some clues. (You can also Google "time zone converter.")
START NOTHING: 5:25 am to 11:07 pm Mon., 8:20 am to 11:24 pm Wed., and 7:52 pm Fri. to 2:09 am Sat.
NOTE: YOUR "LUCK FORECAST" FOR EACH SIGN IS NOW IN "PLATFORMS" (click on it under the big blue picture). HOWEVER, THE TITLE APPEARS AS "LUCK FORECAST 2014" – IF YOU CLICK ON "2014" THE "2015" ARTICLE WILL APPEAR. (SAME FOR "LOVE FORECAST.")
PREAMBLE:
You know, I sent an email to an aid organization offering to host a refugee family for a year. No answer. Neither the (Canadian) government nor the usual agencies seem to be acting. Does anyone out there know who to contact to make such an offer?
SATURN IN SAGITTARIUS:
Note: Saturn was in early Sage the first 6 months of 2015, so you might find a clue in that period pointing to Saturn's effects for you now through late 2017.
CAPRICORN, Saturn is your ruling planet, so its movements and position are especially pertinent for you. Until December 2017, this planet will keep you focused on background areas, on government and administration, institutions and large corporations, delegation of tasks, warehousing or assembly lines, closed-door meetings and policy decisions – in short, on management arenas. (By late 2016 to late 2017, this trend can easily culminate in an impressive career promotion.) At times in 2015 and 2016, you might have to decide between these interests, and a rather lucky legal, travel, learning or cultural opportunities. The most effective Caps will combine these zones – e.g., managing a cruise ship, or joining an international NGO or  charitable organization. This Saturn-in-Sage period offers you a unique chance to sum up your life thus far, and to determine where you'll go in future – and to make concrete plans for that new future. Both years ahead are the best period in three decades to obtain therapy, counselling, government aid, etc. – and to finally rid yourself of limiting conditions or relationships.
AQUARIUS, Saturn in Sagittarius until December 2017 will dampen your social life to some degree. (At the same time, your socializing – and intermingling – with therapists and counsellors, with psychics and shy people, with the disadvantaged, with management, with civil servants and institutional workers, will intensify, and could yield rewards ranging from government aid to landing employment in managerial fields). Some of you might become charity or humanitarian workers. (Many of these trends are part of a long, 2009-to-2024 influence, which "peaks" now to Dec. 2017, and offers many career opportunities – in these background fields: e.g., civil service, management or humanitarian roles.) In general, the first year ahead (to Sept. 2016) will open the door to research and investigation in these fields, while Sept./16 to autumn '17 will offer opportunities to travel (or fall in love) in these same "background" areas. For two years, your friends will tend to be more sober or "efficient" types. You might become an officer of a club.
PISCES, Saturn occupies your career sector until December 2017. This is both bad and good news. The bad is, you will be tested in career, business, prestige and reputation zones, and could fail if you're lazy or "crooked." The good is, by passing these tests you can climb to another level – even a rarified level – in career and status – not overnight, but step-by-diligent-step. Your wishes and hopes (always listened to by Saturn) will tend to focus on this prestige, career and status area, and to be fulfilled there. 2017 is especially important, as it can bring a breakthrough, or a deep investment in your future – but again, be realistic and proceed step-by-step. You'll succeed, Pisces!
WEEKLY FORECAST:

 ARIES   March 21-April 19
The weeks ahead emphasize secrets and investigation. Look under the rug, don't accept surface appearances. Critical, life-altering changes might be caused by health issues, lifestyle modifications, investments, a major debt (e.g., mortgage) and intimate urges. Be ready to commit; the only failure now comes from impetuosity or too much caution. Be alert, level-headed, and courageous. Some Aries (if old enough!) have been beaten down by life and circumstances for 40 years. (It started in the 1970's with relationships.) Now you face an opportunity (one of many now on the horizon) to start anew, to carve out a new place to stand and build your future, loving life. Your charisma and energy shine Sun./Mon. – be assertive in making friends, especially at work Sunday. Stick to routine Mon. Chase money, new clients, a pay raise; buy/sell; exercise your memory Tues./Wed. A very sensual person might appear either day. This person will actually lead you away from the rewards this month ahead offers. But he/she sure will be gratifying. Ask for a pay raise Tues. Errands, calls, emails, trips, casual acquaintances, paperwork and details fill Thurs./Fri. Take care until Fri. afternoon (PDT) then act quickly. Saturday's for relaxation, home, family, Mother Nature. A good week, Aries.

 TAURUS   April 20-May 20
Relationships fill the weeks ahead. So do the adjuncts: negotiations, agreements, contracts, litigation, relocation, dealings with the public, and opportunities. Be diplomatic and co-operative; realize others have all the power. Don't create enmities; avoid challenge. Your romantic, creative and risk-taking side remains strongly in evidence. (All being equal, it would be better to start a love affair after Nov. 12, than before.) Retreat, lie low and rest Sun./Mon. – be spiritual, charitable. Deal with civil servants, head office, and institutions. Contemplate your life thus far – but don't make new plans. Your energy and charisma return Tues./Wed., a beautiful two days to start a new project, to impress others (especially a special someone) and to make major decisions. You'll impress others! Tues. better – read "Start Nothing" above. Buy/sell Thurs./Fri.; chase money, new clients, guard possessions, and appreciate the sexuality of others, without biting at their hooks. This interval needs caution until Fri. afternoon, when suddenly grey money skies turn bright. Errands, friends, communications, paperwork and details Sat. – travel, ask questions, be curious!

 GEMINI   May 21-June 20
Work, health and general drudgery fill the weeks ahead, Gemini. Not much you can do about it – might as well plunge in and get things done. Eat and dress sensibly. Your home life remains active and lucky – but you won't be able to access much of that luck until November 12 onward. (Paradoxically, you feel more optimistic about domestic, food/shelter and real estate matters before Nov. 12, yet will be luckier in them after.) Sun./Mon. feature just that – optimism. And light flirtation, entertainment and social delights, and happy anticipation of the future. Not much will come of plans or connections you make now, so enjoy but don't build on these two days. Retreat to rest, contemplate and plan Tues./Wed. – though you're tired, these can be lucky days, especially in dealing with health and career. (Say yes to a closed door or management meeting.) Your energy and charisma rise nicely Thurs./Fri. However, you might have to wait until Fri. afternoon (PDT) to succeed or to successfully start a project (again, your career and "status" are favoured.) Shop, buy/sell, memorize, care for possessions, and look for money angles Saturday – and again your career is favoured. This week's hard work seems to carry a strong "upward mobility" component.

 CANCER   June 21-July 22
The weeks ahead feature love, romance, raising charming kids, creative surges and speculative (gambling) urges. You're going to ride a winning streak! From 2009 to 2024, you have to deal with some major puzzles and "wrestling matches" in relationships – however, especially if you're single, this is also a good 15 years to meet true love. The month ahead can open a door to love through an initially casual meeting (or 2 or 3) or while you're "in transit," or simply while you're running around the 'hood performing errands. This time also grants married Cancers the chance – a broad, wide and easy chance – to reconcile with your spouse, to talk and usher love into deeper and stronger levels. (This works better after Nov. 12 than before.) Be ambitious Sun./Mon., but not overly so. Just enough to convince the boss you're "on duty." Don't start new career or practical projects. Happiness arrives Tues./Wed. – popularity, social joys, entertainment, flirtation, even friendly romance can fill these two days – and wishes come true! Tuesday better. Retreat, seek quietude and rest, be spiritual and charitable, Thurs./Fri. Caution need Thurs., and Fri. to noon. Frustrations, barriers, poor luck make you stumble. But Friday pm is far different – success soars in legal, travel, learning, gov't or institutional, management and love zones. Your charisma and energy road back Saturday – make love, seek love, express yourself!

 LEO   July 23-Aug. 22
The weeks ahead emphasize your home, family, your security, retirement plans, property, garden, nutrition, soul, and Mother Nature. It probably isn't the best time to buy real estate, for what you want seems too expensive at present – Oct. 2017 to Nov. 2018 will be your lucky year for buying and/or selling property. Guard your money now through Nov. 12 – much comes, but much falls through that hole in your pocket, too. The week ahead is a pretty easy one. Sunday/Monday feature higher learning, culture, philosophy/religion, far travel, fame, intellectual pursuits, publishing and media – but little glitches might prevent strong progress. You might pluck a plum from the money tree Sunday. Be ambitious Tues./Wed. – your career, status, reputation are under very good auspices. (That money tree is back, also.) Mingle with higher-ups, show your talents, present proposals – good results now and later. Happiness, a mood of celebration, arrives Thurs./Fri. Events are not great, so stay away from the practical side of life – enjoy flirtations, social joys, entertainment, optimistic plans. Fri. afternoon/early eve (PDT) brings success in investments, finances, and intimacy/sex. Retreat Saturday – lie low, rest, contemplate and plan.

 VIRGO   Aug. 23-Sept. 22
The weeks ahead emphasize errands, news, short trips, casual friends, communications and details. You'll be very busy, but the stakes are not high, so you can, emotionally and psychically, relax in your work. Don't invest before November 13, nor chase intimacy with anyone new. (These might be difficult to avoid, as the next three weeks continue your deep desire to "make a profit" or shore up your finances – and your sexual magnetism remains high.) This advice is particularly strong for Sunday/Monday – enjoy home, family, love, wisdom – or research, solve a mystery, but reject lust and greed. Tuesday/Wednesday bring intellectual pursuits, history, philosophy, religion, higher learning, far travel and international affairs, publishing, media, cultural venues and gentle love. This is a splendid interval – especially Tuesday – for success and smooth good luck. I've warned against lust, but if these two days bring love, grab it! Be ambitious but careful Thurs./Fri. – bosses are un-cooperative, and projects face glitches and snafus. Be patient, act Fri. afternoon/eve (PDT) not earlier (except, of course, to handle problems). Saturday brings happiness, wish fulfillment, flirtations, popularity and social delights – enjoy!

 LIBRA   Sept. 23-Oct. 22
The month ahead (it began Oct. 23, last Friday) features money, income, buying/selling, bills, memory and rote learning, possessions, and sensual attractions. One notable feature of this month will be the end, by Nov. 13, of the (my) advice you've hated to hear for the last 19 months: that you should not marry nor form a partnership of any kind nor relocate. From mid-month onward, for 17 years, if you're single, the aspects will tend to slant toward marriage, rather than away. However, that leaves Pluto, which is determined, until 2024, to transform your home – which can also have an effect on your marriage. Usually, when you're interested in someone, you envision them as a mate, and make up your mind, yea or nay. Until 2024, you'd be wise to envision them on the domestic/home front (and/or as a parent) and then decide yea or nay. That said, your first large romantic "incident" is likely to occur from mid-November to January 2. This might be extra pressure on you to form a union, either from yourself or another. If this is a new person, okay. This will be followed by "sensual contacts" from January next year to August 2016. (Whether you should marry this sensual person is another question.) The second major romantic or bonding opportunity will last from September 2016 to October 2017. Meanwhile, Sunday/Monday bring these relationships questions front and center – remember, patience –until mid-November. Finances, investments, debt reduction, tax forgiveness, sexual interludes, investigation and diagnoses, all succeed splendidly Tues. (mostly) and Wed. Intellectual awakening, mellow mood Thurs./Fri. – but success is reserved for Fri. pm. Saturday, be ambitious.

 SCORPIO   Oct. 23-Nov. 21
Your energy and charisma, effectiveness and sense of timing surge upward now to late November. Sunday/Monday tend to make you face glitches in chores, or a minor illness. Be cool, wait. All the problems you've had with work and health will tend to dissipate (or at least delays will fade) in the month ahead – for 17 years. Your popularity remains high, but don't use it at work – save it for social occasions, of which there should be a few in the weeks ahead. Relationships bless you Tues./Wed. – expect (and be ready for!) opportunities, open doorways, exciting meetings, "public response," relocation possibilities, agreements, contracts. You could even turn litigation into forgiveness and handshakes. (Hear that, Hillary C, Scorpio and emailer extraordinaire?). You might fall in love: or meet a future love. Sex, intimacy, secrets, finances, investments, power plays, research, investigation, diagnoses, lifestyle choices, commitment and consequence fill Thurs./Fri. Commitment is the key word – DON'T, before 1 pm Fri. (PDT). Saturday brings gentle love, wisdom, travel, long distance calls – all's well!

 SAGITTARIUS   Nov. 22-Dec. 21
Rest, retreat from competitive situations, enjoy solitude, contemplate and plan during the weeks ahead, Sage. Be charitable and spiritual (includes yoga, meditation, etc.). This is a good time to deal with head office, bureaucracies, institutions, to seek management roles, and to engage in therapy, seek counselling, etc. Think "healing" for 4 weeks, rather than "action." One great thing: by November 12, life takes down the "Beware" sign from your romantic sector. (It's been there nineteen months –and won't return for 17 years.) An early romantic stirring comes Sunday/Monday, but I'd give it a pass – wait until mid-November onward. (Sunday, though, might contain a career or business "bonus" or opportunity – grab it or start it, but don't expect an ocean of money from it.) Tackle chores and protect your health Tues./Wed. – eat, dress sensibly. These two days, especially Tues. in North/South America (both days, elsewhere) offer big, easy success. DO launch a work project or something similar, or ask for a minor raise or promotion. Relationships confront you Thurs./Fri. – and confront is the word, as refusal, dejection, deception and anger are all possible before 1 pm Fri. – after this, charge ahead into home, family, bonds, agreements and negotiations. Saturday brings your subconscious to the fore, which causes an increase in intuition, and in mysteries. Sex, finances offer success!

 CAPRICORN   Dec. 22-Jan. 19
The weeks ahead accent wish fulfillment, joie de vivre, popularity and social delights, flirtation, friendly romance, and group affiliations. You'll be happy! Do avoid legal entanglements before November 13. If you're thinking of suing, launch your writ after Nov. 12, and you'll tend to win. The same applies to publishing, media, far travel, international affairs, higher education – and, strongly, to real estate, renovations, landscaping, etc. These last (real estate, et al) are highlighted Sun./Mon. – and so are the flaws. Proceed carefully, after a lucky Sunday morning/noon. Romance, creative and risk-taking urges, charming kids, beauty and pleasure gush into your life Tues./Wed. – all lights are green, so plunge in. You could fall in love! Tackle chores carefully Thurs./Fri. – read labels, instructions, practice safety. Eat, dress sensibly. From Fri. early afternoon (PDT) onward, solutions come – and everyone's talkative, helpful. Saturday's for relationships – expect exciting meetings, opportunities, agreements, open doors. Again, you might fall in love.

 AQUARIUS   Jan. 20-Feb. 18
Be ambitious for the next few weeks, Aquarius. There are no large impediments, nor any large boosts, to your success. So everything you achieve will be due to your own efforts. That's not such a bad deal. Don't spoil things by colluding, don't engage in power plays or clandestine action, nor besmirch your reputation with lust's red stamp. Otherwise, higher-ups give you a pretty free hand, while they watch your production, actions. To a mild degree, you're being tested. (BTW, those lust, power play things – these won't bite you after November 12 – in fact, sex, power plays, investments, equity finances, secrets and research/investigation will "turn lucky" after mid-Nov.) Sunday/Monday brings errands, communications, travel, paperwork – go slow, stay on course, be patient. Your domestic sphere lights up Tues./Wed. with splendid luck and progress – especially Tues. A great interval to hug your family, start reno or landscaping projects (remember though, most of your focus in weeks to come will be on career, so don't over-commit to home projects, unless you're a builder). Romance, beauty, pleasure, charming kids, creative and risk-taking urges fill Thurs./Fri. In general, though, stay on the defensive, let "romance" be simply "romantic notions/dreams," for Thurs. and Fri. until 1 pm (PDT) – after this, love works, romance dances (and written masterpieces are possible, too). Plunge into tasks Saturday – you'll complete, accomplish!

 PISCES   Feb. 19-March  20
The weeks ahead feature higher learning, intellectual pursuits, international affairs, far travel, cultural and social rituals, insurance, statistics, publishing and media, and a wise, understanding, loving mood. This last might be most important, as you have been, since mid-August, and will be until next September ('16) meeting vibrant, attractive, challenging people – some of them could blow you away with their cheerful assertiveness, but some could fascinate you with their naturalness, with a sort of magical earthiness. If you're single, Pisces, you might meet your mate this year. If unhappily married, you might separate. In either case, "bonding" has contained a problem in Sept. and Oct. – this problem will dissolve from November 13 onward. So if you suffer delays in love or business partnering, whisper to yourself: "delay is my friend." (It is.) But the real point: the weeks ahead put you in a loving mood, exactly the right mood to greet (new) love, or to impress (new?) business associates. The problem with love and partnerships before Nov. 13 becomes evident Sun./Mon.: a lack of compatible social background, and a disjunction in money or possessiveness. (E.g., he/she is too possessive.) Errands, friends and communications succeed splendidly Tues./Wed. – get out and meet people! Be curious! Home, family, security and retirement issues fill Thurs./Fri. Be cautious until Fri. afternoon. Saturday, dive into love, romance, passion, beauty, pleasure, a sports, a gamble, or a creative opus.
The End.