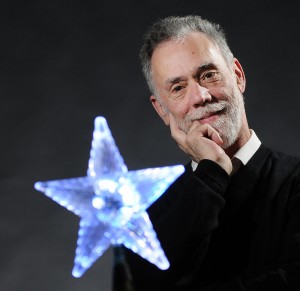 My new email is:  suningem@gmail.com (stands for sun in Gemini, my sun sign).
All times/Dates are PST – Pacific Standard Time zone. PST is eight hours before Greenwich England. For example when it is noon PST, it is 8 PM in England – and 4 AM the next day in China. The world clock in the right margin gives you some clues. You can also Google "time zone converter."
If English is not your first language, you should be able to translate this blog into your own language by using Google's translation app. Hopefully I will soon have this translation feature back on this blog.
START NOTHING:  0:22 am to 4:54 am Mon., 6:59 am to 8:45 am Wed., and 9:05 am to 2:07 pm Fri.
PREAMBLE:
(POLITICS ARE IN THE AFTERWORD — after Pisces' forecast)
I notice my grass stayed green all winter — during the longest, coldest winter in at least 4 decades. Snow lay on the ground for two months. Cold will damage some plants, especially tropical ones, but here the grass stayed shiny green under the snow, and the fruit trees are budding powerfully and numerously; the yew is already growing and the weeds are stirring. I suspect that a cold winter induces a form of hibernation in plants, during a time when they cannot eat anyway. This hibernation shuts down almost all their systems and preserves energy — perhaps as much as one-sixth of the year's total expenditure. A mild winter spent above freezing keeps the plant awake, even though it cannot feed. So the energy it is using by being awake (i.e., being relatively more functional and having more systems running than the hibernating plants) subtracts from the total stored energy available to the plant when spring allows growth. So we could say, cold winters bring vigorous springs and bountiful summers. But I want to see what this summer does bring.
This immigration thing seems simple: why not either a) build a wall, then declare everyone within the walls legal? Those without citizenship merely need to attend city hall or the cop precinct with enough ID, and they become a citizen.  If any are criminals, they are plucked when they show for their new citizenship ID, or they don't show; but because everyone else is now a citizen, as time goes on they can't get welfare, medical help, employment, etc. They'll stand out like a black thumb, and more liable to arrest.
Or, b) have no borders, anywhere in the world. This would require huge advancements in intra-government co-operation and in tracking/documentation of citizens — something that's probably about 200 – 500 years away. Ultimately, this is our future: humanity grows closer to homogeneity every year.
WEEKLY FORECAST:

     ARIES:  March 21 – April 19
Continue to take a calm, mellow approach, Aries. You need rest, you need to contemplate the world and your place in it — but stop short of making actual plans, and don't rest so deeply you become a hermit. Despite your weariness, your physical charms shine and you could attract someone; but you or the other person decline into indecision or delay now to mid-April. Perhaps relationships will be easier when your magnetism ebbs (this Thursday onward for awhile).  Sunday's for errands, casual friends and small delights. The focus turns to home, family, real estate, basics of life, and business "territory" Monday/Tuesday. To succeed, act Mon. and before noon Tues. (PST). Romance calls Wednesday morning to mid-afternoon Friday. Amazingly, everything goes well despite your tiredness. This is also an excellent little interval to create or dive into a speculative venture. To work, Fri. afternoon, Sat.. Friday's start is better than Saturday's continuance. Careful with water, plumbing, tawdry temptations and con artists Sat. morning, noon. Afterwards, back to successful accomplishments.

     TAURUS:  April 20 – May 20

A major wish you could come true in the two weeks ahead, Taurus. While the last two weeks promoted unresolvable wishes, the two weeks ahead give you a practical and intuitive sense of what desire might accomplish, and these goals might come true. Chase money or make purchases Sunday. Errands, casual friends, travel, communications and paperwork fill Mon./Tues. You'll succeed Monday and to noon (PST) Tuesday, not after (when disruptions intrude). Turn homeward (even if only in your thoughts) Wed. morning to mid-afternoon Friday. Everything goes well. Thursday begins six weeks of extra determination, courage and sexual magnetism for you. Careful, this trend can "encourage" an extra-marital liaison, which can cause years of heart's regret. Romance might blossom Fri. eve through Sat. — good, but examine twice anyone who arrives Sat. morning: do you/he/she really belong together? Still, a beauty-filled, pleasure-prone weekend.

     GEMINI:  May 21 – June 20

The accent lies on your career, prestige relations, dealings with authorities and worldly ambitions, this week and next. This area is a bit dicey, but not filled with the traps of the last two weeks. Still, be cautious — this isn't the best time to start a business. Your hopes about a love relationship slow now, as delays and indecision surround you, your loved one, and your friends/social life during the whole month ahead. An old flame might return. If you don't mind indecision, or it you're deeply connected, this is a splendid time to curl up and be comfy/intimate. Your energy and charisma float nicely high Sunday — mid-day (PST) is best. Buy/sell, chase money and pay neglected bills Mon. to noon Tues. After this, take care, buy nothing. Your become restless Wed. morning to mid-afternoon Fri. — get out, do errands and paperwork, travel, be curious, ask questions, explore — all is well, all works out! Turn homeward Fri. eve through the weekend. Watch plumbing, roof, or water-level problems (or drinking too much) Saturday daytime.

     CANCER:  June 21 – July 22

You remain mellow, wise, gently loving, with a wide, compassionate understanding of people and society. Your intellectual and travel-prone sides are prominent this week and next. By Thursday, six weeks of impatience from your bosses ends. All March, bosses and authorities grow indecisive, yet treat you affectionately. They might call you in for advice, counselling. Thursday starts six weeks of socializing in your career scene, helping you make valuable contacts. Rest, seek solitude Sunday. Your charisma and energy soar Mon./Tues. Get out, make contacts, start projects Monday through noon Tuesday — NOT later Tues. Also, be wary of starting new projects involving beauty, decoration, social, club, home and children all March. Buy/sell, chase money, hold garage sales, ask for a pay raise, etc. Wednesday morning to mid-afternoon Fri. — charge ahead, as luck rides with you. Friends, errands, travel, communications and paperwork fill Friday. eve, Saturday. You might hear valuable advice or see an opening in career areas Fri. afternoon. Avoid a new love, legal matter, far travel or higher education Saturday, especially around noon (PST).

     LEO:  July 23 – August 22

Life's mysteries continue to fill this week and next, Leo. Financial manoeuvres, lifestyle changes, important medical procedures, sexual yearnings, commitment and consequence — these are highlighted, but as advised before, go "light" in these areas until mid-May onward. Your thoughts remain mellow, affectionate all month, making this a great time (especially after the 19th) to speak publicly, write, teach, or travel. Your thoughts might be mellow because a sweet love keeps toying with them. In all cases, expect delays, but also affection — mistakes are swiftly forgiven. An old flame might appear. Sunday's social, optimistic, flirty — though it ebbs into sober feelings this night. Retreat, lie low and rest Mon./Tues. Contemplate, plan. If doing anything (dealing with civil servants or management?) do it Monday, and before Tuesday noon. After this, batten the hatches. Your energy, charisma and effectiveness soar Wed. morning to mid-afternoon Fri.   Good fortune rides with you this entire interval, so march forth, make contacts, get things done. (But don't start a new project in any area mentioned in the first two sentences above — mysteries, financial, sexual, etc.) Thursday begins six weeks of extra pressure at work, impatient bosses, etc. Chase money or make purchases Friday afternoon, but be war of a "con game" Saturday.

     VIRGO:  August 23 – September 22

The accent continues on relationships, far horizons, opportunities, dealing with the public, negotiation, litigation, agreements and contracts. The last two weeks were "dangerous" for these matters (in that they can have drawn you into subtle traps) — this danger fades now, but lasts in some form to May 10. So handle these relationships, far horizons, et al, but continue to accent a healthy independence. Be ambitious Sunday, but steer away from authorities this night. Wish fulfillment, popularity, flirtations and light romance, optimism and entertainment come your way Monday/Tuesday. Everything is good until Tues. p.m. (PST) so act early, then grow defensive. From Wednesday morning to mid-afternoon Friday, retreat, rest, contemplate and make plans for the future, Interface with civil servants and management staff, seek your spiritual core, and deal with charities. These few days are filled with cooperative and productive influences – so get something done, but don't strain yourself physically. Thursday begins a six week phase that will heat up and excite your intellectual, travel, religious and legal interests. Strictly avoid lawsuits and the lawyers who would get you into them. All March, your investment and sexual involvements seem to turn backward, yet remain lucky and affectionate. A former sexual partner might return. Your energy and charisma bounce back Fri. afternoon through Saturday. Friday's great, but Saturday (especially around noon PST) needs care — you might be drawn to the very thing or person I've been trying to make you avoid for the past year.

     LIBRA:  September 23 – October 22

The drudgery continues, Libra, but only for two weeks. Don't wallow in chores or poor health: there are traps here until May. At the same time, all March boosts relationships into the "affection zone" — an old flame or  a new one can cause indecision, and joy. Thursday also starts six weeks of heightened sexuality. Things are hopping — April, too, could bring yet another old flame (!) and, with May, will light many burners on your love's stove. Libra, this is not yet the time for a decision. By June, you could be ready to say, "Okay, I do!"  Sunday will give you a clue to next June: you'll feel wise, mellow, and if single, you'll dream of a perfect mate. Leave the phone alone this night. Mon./Tues. bring career pressures, ambition, tests, prestige relations, and dealings with authorities. Time your actions: you'll succeed Mon. and to noon Tues. — after this, refusals, barriers, disruptions. Happiness arrives Wednesday morning to mid-afternoon Friday. Expect friends, social joys, optimism and entertainment. A wish could come true — no problems, many little successes. Retreat Fri. afternoon (despite glimpsing someone sexy) and Saturday.  Protect your health (water, spoiled food) Sat. noon (PST).

     SCORPIO:  October 23 – November 21

A romantic atmosphere continues, for two more weeks. Some of the "warning" I've given you about deep infatuation still holds true (until May 10) but I'm lowering it to a whisper, as the main danger passed last week. Still, to remain happy, chase light, friendly romance, be with someone affectionate whom you really like. You might be strongly drawn to a co-worker in March and some of April. Also, Thursday starts six weeks in which relationships grow both intense and impulsive. Attraction can be hot; but so can anger.  Sunday's sexy, good for research and finances… but things slow down this night. Intellectual pursuits, far travel, love, legal affairs and media involvements enter Mon./Tues. You'll succeed Mon. and Tues. to noon (PST) — after this, obstacles and disruptions counsel taking a rest from it all (or jumping into a crisis — the heroic route). Your career and worldly standing benefit Wednesday morning to mid-afternoon Friday — all goes well, no problems, but don't start a big new career/business project, as delays and set-backs populate the next two months. You might soon face employment opportunities, or find you must relocate for a job. Friday eve and Saturday raise your hopes, popularity, and all-round joy! One you meet Sat. around noon (PST) might not be the best prospect to chase.  Give it/her/him a little time, a second sober thought.

     SAGITTARIUS:  November 22 – December 21

The two weeks ahead continue the general emphasis on home, family, real estate, security, retirement, nutrition, nature and gardening. Don't sink deeply into this zone (advice holds until May 10) — just do what you need to do. Send your extra energy and focus into career and "social climbing" efforts. A romance seems almost certain for singles — many of you have already "found" the one, but some haven't. If you have someone, indecision fills March and April. If you're unattached, an old flame might enter soon, or, in May/June, someone new. Sunday's for relationships — you could be dealing with your future mate — but this night (PST) deserves only a yawn, and to bed. Mysteries, research, investigation, sexual intimacy/yearnings, financial actions, heath concerns — these fill Mon./Tues. — successfully Mon. through Tues. noon, then very unsuccessfully. Act accordingly. A wise, mellow, loving mood lifts you Wednesday morning to mid-afternoon Friday.  Good fortune rides with you in travel, intellectual or religious pursuits, cultural venues, legal and media zones. If you're in a love affair, this is a great time to discuss the future. Put on your ambition hat Friday eve and Saturday. Reject self-serving calls from your domestic situation (Sat.) — these will waste time and keep you from achieving career goals.  If you have a young son, don't be too hard on him this weekend.

     CAPRICORN:  December 22 – January 19

Your days are filled with errands, phone calls, emails, simple chores, paperwork, and friendly chats. Okay, but don't plunge into these so much that you waste valuable time (applies to May 10, but especially to the two weeks ahead). Your home life grows sweet and affectionate all March.  Your romantic courage grows, also, from Thursday to late April. You might take a chance and buy a more upscale home. Sunday's for chores — eat and dress sensibly, too. Relationships fill Mon./Tues. — successfully to Tuesday noon (PST) then disastrously. (The underlying trouble with this Tues. PM relationship is that it creates or is tied to a conflict at home, or from your childhood.) Deep mysteries, secrets, research, medical diagnosis, sexual yearnings and financial actions fill Wednesday morning to mid-afternoon Friday. Jump into any of these — good fortune will ensue. A wise, mellow, gently loving mood steals over you Fri. eve and Sat.  Chase love or international travel, intellectual or cultural goals, legal matters and media — but reject the "short form" of these Saturday noon-ish.  (E.g., "friends" is the short form of love; local travel the short form of international voyaging.)

     AQUARIUS:  January 20 – February 18

Sunday's romantic, but the flames might die off this night. Tackle chores Monday and to noon Tuesday, then prepare to battle opposition or put out fires Tues. PM. Relationships, opportunities and fresh horizons greet you Wednesday morning to mid-afternoon Friday — embrace/welcome others, chase others, form alliances or partnerships, present ideas, grab opportunities (even to relocate) — you'll fare well! Friday eve and Sat. bring sexual desires, financial actions, research, health matters, commitments and consequences. All's well, but avoid stepping into the "light" or less permanent side of all these things Saturday, particularly mid-day. For example, invest, but don't buy perishables; seek meaningful sex, not mere "hay rolling." (This advice applies, in a mild way, until May 10.) All March, your friends and casual acquaintances will greet you with affection — an old friend might return, too. One of these "friends" has a goal of marriage: but if you have to ask who, how meaningful can it be? Thursday begins six weeks of mild friction in the home (and might also end a friendship) — be gentle, especially with kids.

     PISCES:  February 19 – March 20

Your energy, charisma, clout and effectiveness remain high this weekend and next, Pisces. I've probably said it before but will again: for your own sake, use this energy and clout in someone else's service, to form mutual goals and to advance another person's desires. Master sales people know this: the more you fulfill someone else's desires, the more you'll sell.  (Look at the little Pisces Reince Priebus, in his role as Trump's Staff Chief. — I shouldn't denigrate him, I'm a shortie too. — He looks as happy as a cat with a butter dish, except he smiles more.) This advice lasts to May 10.  Be home or in the 'hood Sunday, work on your home or garden, hug the kids — a perfectly pleasant day, but a bit boring this night. Passion lights you Mon./Tues. — this can be artistic passion, lover's passion, or any creative or gambling "fine fury." Timing is everything: you will succeed Monday, and up to Tuesday noon; but fail after this. So act, then rest/desist. Plunge into chores and health cures/prevention Wed. morning to mid-afternoon Fri. You'll accomplish a pile to be proud of. All aspects are benevolent. Relationships fill Friday afternoon through Saturday — all is well here, too; but underneath, hidden circumstances say you might split from a Virgo or Gemini in future. Chase friends.
The End.
AFTERWARD:   POLITICS
The Donald and his crew will face steeper uphill battles — or more correctly, sluggish momentum and "do-overs" that bring his progress almost to a crawl — during March and April. An Aries (Tillerson?) or a Libra (?) or Taurus might be involved. The stock market could also stall. The White House has just announced that it will begin awarding construction contracts for the Wall in mid-April. As Mercury's retrograde in April, that Wall might have many cracks, gaps, and "contractor misunderstandings," budget overruns, fraud, etc.
I see Trump as an instrument of destiny. He's bringing the opposing factions in America to a head, a clash. This clash is meant to occur, peaking about 2020 (next election campaign). If Hillary Clinton or any other career pol had been elected, they would have papered over the cracks and the "revolt" would have merely been delayed — and intensified. The people who criticize/attack Trump are misguided. Trump's I.Q. could be 10, his E.Q. even lower — he would still get the "job" done — destiny's job, to reveal and foment, tear and expose the fabric of America — not for ill, but to repair.
The Democrats are expert projectionists. They accuse the Republicans of being violent (no actual instances ever found) then they go out and commit violence. They cry out that the Repubs are disorganized and filled with interior fights; then, the Dems split up and begin blaming each other. Everything that is wrong with the Dems is exactly what they accuse the Repubs of being. Reverse this in future, and you might have a secret clue to what's really going on in the Dem's palace.
Priebus, that elfin, natty and always behaved Chief of Staff in the White House, and Steve Bannon, the scruffy, unshaven, dishevelled Chief Strategist, must clash. Priebus is a Pisces, Bannon's a Sagittarian. These signs are "square" (90 degrees apart) which causes friction and power "grappling." One has to win, to dominate. There can only be peace between these two signs when a pecking order is established.  Astrology gives the dominating role to Bannon. Their roles are very fitting, astrologically: Pisces (Priebus, Chief of Staff) is the ultimate sign of management/administration. Sagittarius (Cannon) is the big-idea, broad vision sign, befitting Chef Strategist. In their recent CPAC appearance, Priebus praised Bannon effusively, while Bannon praised Priebus economically. (Both were asked about the other.) Obviously, the pecking order has already been set, and the result looks successful for the White House.
The End.