"THE  FUTURE  IS  NOW"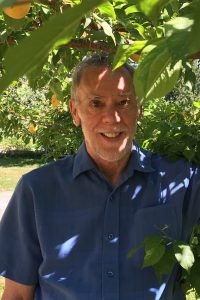 The 2018 Love Forecast is now available for viewing under "PLATFORMS" in the navigation bar above.
Please Note: If you are viewing this on a mobile phone, the Translate buttons and World Clock will appear at the bottom of this site.  (请注意:  如果您在手机上看到这一点,翻译按钮和世界时钟将出现在这个网站的底部。)
My email:  suningem@gmail.com
All times/Dates are PDT – Pacific Daylight Time zone. PDT is eight hours before Greenwich England (BDT). For example when it is noon PDT here, it is 8 PM in England – and 4 AM the next day in China. You can Google 'time zone converter' for your own zone.
"NO DOUBT THE UNIVERSE IS UNFOLDING AS IT SHOULD." ~ Desiderata
START NOTHING:  11:58 pm Sun. to 4:45 am Mon., 2:54 am to 7:30 am Wed., and 9:59 pm Thurs. to 10:52 am Fri.
PREAMBLE:
Some rather gloomy subjects:
I wrote here months ago that "Facebook sucks." (Pardon my crudeness.) I didn't write this as a prediction — I was merely angered by their "nature." Now it's revealed that Facebook allowed 50 million users' entire data to be taken and used by a political party. The stock fell 7% ($40 billion) today (March 19).  (Another 5% drop March 20.) Now FB is in trouble with Congressional investigators. Do you hear a sucking sound?
*** ***
Ennui will become (already is?) the major disease of western society. This should show more and more in public health zones/records. At present, a long, slow wave of lassitude, of weariness and subtle non-co-operation, is flowing through the bureaucracy and the political class. (The anger you see in American politics is merely the flip side of ennui, just as depression is really bottled up anger. This is accompanied by a sophistication which might be the cause of ennui, or the result, or is merely occurring simultaneously, without a connection).
***   ***
I don't really care about Trump's wall. But if it's to succeed, it should have a rounded top at least two feet thick, with no sharp overhang. That way, no one with a strong arm could throw a 3-pronged grappling hook up there with a rope attached, like they do in the castle-invading movies. On tv, the prototypes appear to have flat, narrow tops, perfect for using a grappling hook. The best design would be to have, on top, a metal S-shaped cap that has at least one foot or 30 cm curved overhang on both sides, upon which no hook would be able to gain a foothold. (The "S" would face the sky, so its top edge would face the sky on the U.S. side, and it's "bottom" slope would face Mexico.)
Also, the "see-through" that Trump wants could be accomplished with regular apartment-type door-peekers, the kind you can see out from, but no one can see into.
***    ***
Recently I advised against using "23andMe" or "ancestry.com" to discover your DNA and ethnic heritage, because these companies can then sell your data to anyone — the purchase contract you sign gives them that right. Well someone who knows a lot more about DNA sequencing than I do, emailed to say that two firms, Genetic Networks and Encryptgen, let you decide whom your data is revealed to, and you can be paid for giving it. However, when visiting their websites, I couldn't quickly see any avenue for actually having your DNA sequenced (discovered). But it's a start, for you to investigate.
WEEKLY FORECAST:

    ARIES:  March 21-April 19
Your energy, clout and charisma remain high, Aries. But effectiveness might be lacking, especially if you try to start a new project or association before mid-April. Remember, stick with ongoing or former projects and people. You can give these a major heave forward over the three weeks ahead. Your personal charms radiate this week, but higher-ups remain testy, temperamental, through mid-May. This is also an ambitious phase, and you could shoot up the career ladder if you work hard and invest "yourself" — money, effort, time — in your job. If you have an opportunity to invest in your employer's stock, go ahead. (Better after April 15.)
Spend Sunday around home, with kids, etc. Be restful rather than plunge into jobs or commitments. Romance, pleasure, creativity and risk-taking "gambles" arise Mon. to dawn Wed. (PDT). Welcome love, play, enjoy — everything goes your way EXCEPT in big finances, lustful sex. (Sex that arises from romantic feelings, is fine.) Get to work Wed./Thurs. — you'll perform well, and you'll impress a grumble-prone boss. Relationships slated midday Fri. through Sat. — be cautious, arguments, spats possible. If you're young, parents or other higher-ups disapprove. If you want to break up, this is the time. Your money luck turns upward very soon! (This Sat. into late April.)

  TAURUS:  April 20-May 20
You'e still a bit under the weather, Taurus, so remain relaxed, quiet, in the background. Research, contemplation go well. Remember, start nothing new before April 15. Meanwhile, former gov't or management issues can return, perhaps profitably. Tackle neglected chores, obligations. Be charitable, spiritual. Strictly avoid legal hassles until mid-May. Sunday's made for errands, paperwork, trips and communications. However, the day holds one or two potholes, so proceed cautiously. Double-check all facts, figures, addresses.
Aim for home, family Mon. to dawn Wed. (PDT). Tackle chores, repairs (small ones — starting renovations now would invite disaster). All goes well — though you might stumble onto a good-hearted disagreement with your spouse or a practical partner/associate. Romance visits Wed. dawn to mid-morn Fri. Small things go well, but a big, perhaps invisible sign hangs over all. It warns that something here is impractical, unrealistic, or simply denied. Still, enjoy pleasures, beauty. Tackle chores Fri./Sat. — but cautiously, as tools, machines might "bite" (or you can't lay your hands on the right implement) — and others might argue with each other, complicating your efforts. Eat, sleep, dress sensibly. Friday begins a month during which your personal charms, your desirability, will increase.

    GEMINI:  May 21-June 20
Remember, Gemini, start nothing new before April 15. Meanwhile, you're going to enjoy the weeks ahead, as friends gather, you feel optimistic and happy, and life is generally sweet. A long-ago wish might come true. An old flame might also enter — you might wonder whether to be friends or lovers. (Until mid-May, your sexual prowess soars — and lots of intimacy is likely to occur. [If you're "senior," try giving up the Cialis/Viagara for awhile.]  Avoid extra-marital temptations. You will also be "hot" to invest, research, or spy. These are "okay" as long as you remain thoughtful, avoid impulsive actions. Before mid-April, these should only involve contacts or situations that arose before mid-March.) DON'T bother making plans now to mid-April, as circumstances will change them later.
Chase money or go shopping Sun. But realize lemons abound, so buy only necessities. (Best time, 2 pm to 4:30 pm, PDT.) Errands and easy chores slated Mon. to Wed. dawn (PDT). Avoid a political or religious argument (or chasing the wrong person) Tues. — otherwise, a great little interval, studded with affectionate meetings and happy friends. Give an old pal a call. Head homeward Wed. morn to mid-morn Fri. Hug the kids, do minor repairs, enhance security, and sidle up to Mother Nature. Small things go well; major things hit a financial, ownership, sexual or "missing advice" wall. Your heart softens with love, romance, Fri./Sat. — but step cautiously, as others are ready to argue, refuse intimacy. The month ahead (starting Fri. night) will steer you toward private rendezvous.

    CANCER:  June 21-July 22
Relationships are fiery, intense, now to mid-May. Be diplomatic. You might form an ambition-oriented partnership, or face strong opportunities to climb the career ladder. But remember, avoid new starts, projects and relationships before April 15. Your best link-forming will come after that date. (April will fill with attractive, affectionate people, so you'll have lots of potential "partners" to choose from.) This week and the next few focus on your career, worldly standing and prestige relations. Your energy remains high and strong Sun., but pitfalls outnumber lucky boosts, so step carefully. A sweet, lucky interlude might gladden your heart this afternoon (PDT).
Chase money, shop (necessities only) butter-up clients, angle for a pay raise, etc., Mon. to dawn Wed. (PDT). Luck rides with you! But remember, nothing brand new — DON'T buy a car, computer, backhoe, etc. Errands and easy chores slated Wed. morn to mid-morn Fri. Travel, call, write, perform  paperwork or filing. Be curious, ask questions. But realize a key relationship might be strained, in an almost hidden way. Steer toward home Fri./Sat. And when there, be diplomatic, relaxed. If you try to lay down the law, or demand obedience, you'll inspire revolt. Not a good time to start landscaping, but okay for gardening. Friday night starts 24 days of sweet friendship, and popularity.

    LEO:  July 23-Aug. 22
Avoid all new starts before April 15, Leo — no new projects, situations, or relationships. Instead, deal with "arrivals from the past" or continue (and protect) ongoing situations. An old flame might contact you. This person is going through a hard, ambitious phase, and needs some comfort, someone to relax with. Your mind's on far travel, foreign-born people, legal, cultural, intellectual or media matters — delays, mistakes and false starts can impede things here, but soldier on. These interests become "work" now to mid-May. (And your work itself is more intense during this interval.) (Speaking of work, bosses and other higher-us, including judges, favour you from this Fri. night to late April.)
Lie low, rest and contemplate Sun. If you tackle things, you'll tackle trouble. Your energy, charisma and clout surge upward Mon. to dawn Wed. (PDT). Your luck soars, too, so plunge in, drive forward, impress people, give projects a push. Buy/sell, chase money, compliment clients, etc., Wed. morn to mid-morn Fri.  Buy only necessities, groceries, etc.  Little things go well; big things meet obstacles (mostly work or machinery obstacles). You might face an ethical/legal dilemma at work. Easy chores, calls, emails, visits, paperwork — these fill Fri./Sat., but glitches, lost addresses, dropped calls, etc., fill this period also, so be cautious, do what you can.

    VIRGO:  Aug. 23-Sept. 22
Remember, Virgo, start no new relationships, projects, ventures or major purchases before April 15. Many slips, false starts, delays, mistakes (and indecision) can occur, especially in sexual, investment, financial, medical and "lifestyle change" zones. But this area can also bring an opportunity from the past, from a formerly-desired investment vehicle to an ex-sex partner. Only one thing is surely favoured, even as a "new start": research, detective work. Until mid-May, your sexual/romantic urges flare, and a powerful sexual liaison could occur. In April, sweet, gentle affection will accompany this lust. The combination could be life-affecting.
Sunday, your popularity rises, and social joys, optimism, bright future scenarios, buoy your heart. Still, this day is disruptive and disjointed, so enjoy rather than attempting too much. Retreat, rest and contemplate Mon. to dawn Wed. (PDT). Be spiritual, charitable. Contact civil servants, advisors, agents, psychics — good luck accompanies you. Your energy and charisma rise Wed. morn to mid-morn Fri. Get out, see and be seen, impress people, show off your skills, give projects a push. You'll succeed in small things, but something large, perhaps in romance, children's interests, or those sexual, financial and medical areas, could prevent you from "large success".  Shop Fri./Sat., but only for necessities. Barriers, even loss or argument, can come from trying to sell, asking for a pay raise, etc. Cool your heels both days.

    LIBRA:  Sept. 23-Oct. 22
The accent remains on relationships, opportunities, new horizons, relocation, negotiation, agreements and enmities, litigation and opposition. (Diplomacy's a valuable tool.) All these things are particularly impacted by the atmosphere of delays, mistakes and false starts that surrounds us until April 15, so stick with ongoing situations, or reprise past opportunities. On the plus side, a former flame might return, ready for involvement. On the down side, your relationships suffer some strain, perhaps an urge to "end it" now through mid-May. (Until May 17, DON'T move into a new abode, nor bring anyone new into yours — friction would haunt these new quarters.)
Sunday stirs your ambitions, but surrounds you with potholes and obstacles — but you can take good money actions between 2 pm and 4:30 pm PDT. Friends, popularity, wish fulfillment, flirtations and optimism fill Mon. to dawn Wed. (PDT). Only money needs care. Retreat to the background, watch, listen and think Wed. morn to mid-morn Fri. Rest, deal with gov't., company headquarters, advisors, charities and "old ghosts." You've been held back for years by domestic or realty problems: now you can see how these obstruct you, especially if you're single and seeking a mate. (When are you not seeking?) Still, small things go well. Your energy and  charisma rise swiftly Fri./Sat., but many confrontations, glitches could slow you down. Still, you'll attract attention, admiration. Friday night starts over three weeks of good luck in investments, finances, research, medical procedures, and sexual liaisons.

    SCORPIO:  Oct. 23-Nov. 21
Remember, Scorpio, start nothing new before April 15, especially in what is this period's main emphasis: work, employment, machinery, dependents' care, and daily health/nutrition. Instead, protect ongoing projects from delays and mistakes (e.g., order more than sufficient supplies). Or reprise the past (e.g., if unemployed, contact a former boss). Handle frustrations with humour. (You're prone to be quite voluble now to mid-May.) Sunday's philosophical, mellow, drawing you toward travel, culture, law, learning — but the day is disjointed. Only a few hours, 2 pm to 4:30 pm PDT offers love, luck.
Be ambitious Mon. to dawn Wed. Don't start new projects, but do show your skills, meet with higher-ups. Your luck is strong. You could be praised, even rewarded, for something you accomplished in the past. Friends, popularity, wish fulfillment, optimism, flirtation and/or entertainment — all arrive Wed. morn to mid-morn Fri. It's not as buoyant as usual, partly because communications or distance get in the way. Still, friendships can be cemented. Retreat, lie low and rest Fri. mid-morn and Sat. Potential disasters surround you, so just enjoy a rest. Friday night begins three weeks of affection and tolerance from others.

    SAGITTARIUS:  Nov. 22-Dec. 21
Delays, false starts, mistakes and indecision prevail until April 15, Sage, so don't start new things, especially in romance, creative zones, children's interests, or speculation. These areas could produce a link to the past such as an old flame, or the opportunity to enrol your kid in a prestige school (after, perhaps, a past rejection). With the former flame, you're likely to achieve sex, at least — but need to ask yourself, "Is there, will there be, more?"  In the enrolment instance, be prepared to empty your money pockets. Now to mid-May, more money than usual will flow to you – but it can also flow swiftly away, if you aren't disciplined. Money and sexual matters, large finances, medical procedures, research and "hidden" alliances mark Sunday — but poor luck abounds, so step carefully, guard against unwise commitments.
A gentle, broad-minded mood steals over you Mon. to dawn Wed (PDT) — far travel, cultural, legal, educational, intellectual, and publishing themes arise. Your luck here is splendid, so plunge in. Romance, love are favoured!  (Tues. might spark some arguing, so avoid discussing profound subjects such as religion, politics.) Show ambition without exactly proposing any new projects Wed. morn to mid-morn Fri. (PDT). Display talents. But don't deal with or chase money. Hopes, happiness, flirtation, witty humour, huggable friends, entertainment — all lift your heart Fri./Sat. But actual events leave much to be desired, so enjoy the mood and the interactions without taking significant action. Friday night to April 24 makes your workplace more pleasant, co-workers affectionate.

    CAPRICORN:  Dec. 22-Jan. 19
Until April 15, deal with delays, mistakes (e.g., check phone #s, figures on accounts) — and avoid new starts, projects or relationships. Buy only necessities, groceries, etc. Most glitches and delays will occur in your domestic sphere, so avoid new renovations, decorations, dish sets, buying/selling a property, seeking adoption, etc. Something from the past might arise in these zones — for instance, a house you've always wanted to own, but couldn't, now becomes  available. In such a case, jump in and grab it, after usual precautions. For the next seven weeks, your sexual magnetism will soar; so will your determination and courage. Be gentle, esp. with kids! Sunday brings you face-to-face with an important relationship. But both of you face a gauntlet of problems to solve (they exist between you). If this person "appears" between 2 pm ad 4:30 pm (PDT) the bond will nevertheless be happy and lucky.
Life's mysteries emerge Mon. morn to dawn Wed. Dig deep, don't accept superficial answers. Investments, debt reduction, sexual intimacy, research, medical procedures, lifestyle choices, all are touched with a sparkling wand of good fortune. But remember, start nothing brand new. E.g., if you're walking down the street and decide to go for laser eye surgery, that's new. But if your doctor scheduled surgery for now, but this was "booked" before mid-March, it's not new, and you should probably go ahead. A mellow, understanding mood steals over you Wed. morn to mid-morn Fri. Far travel, intellectual, legal and cultural themes, and love, occupy your thoughts. These and other interests will go well in minor ways. Your career, worldly standing, prestige relations and general ambitions are highlighted Fri./Sat., and unlike every other sign, you can make good headway these two days.

    AQUARIUS:  Jan. 20-Feb. 18
The general emphasis lies on short trips, communications, easy chores and errands, paper work and casual contacts. This is the area most affected by the slowdowns, mistakes and false starts that hover around us until April 15. So, until then, double-check all addresses, figures, etc. You might hear from an old former friend, or discover that cache of old letters in the attic.  (If you're in a lawsuit, this period is great for finding old or "lost" documents.)  Until mid-May, avoid belligerent people, as well as pesky callers who would spoil your rest. Stay away from sketchy places. Tackle chores Sun., but carefully. Mid-afternoon (PDT) is the best time for success. Eat, dress sensibly to avoid colds, sunburn, etc.
Relationships face you Mon. to dawn Wed. — good relationships. An "ex" might appear, and it's hard to find a reason why you shouldn't get together. Though the brand new should be avoided, this interval blesses love, co-operation, negotiations, contracts, relocation, litigation and public appearances. You veer into life's more mysterious side Wed. morn to mid-morn Fri. (PDT). Investments, finances, research, lust, medical procedures and lifestyle choices face you. My advice: 1) start nothing brand new; and 2) small things will go well; large things won't. (So stay small.)  Communications, friendships, might "fight" (or be impacted by) your own restrictions, in health or ethically. A wise, mellow mood floats through you Fri./Sat. You'll dream of love, weddings, far travel, cultural, legal, publishing or intellectual goals. Remain dreaming — action in these would bring disappointing results. The next three weeks sprinkle "love dust" on your home, family.

    PISCES:  Feb. 19-March 20
The main emphasis lies on money, earnings, buying and selling, clients, possessions, rote learning and casual sex. This same arena contains the majority of the mistakes, false starts, indecision and delay of the next three weeks, to Apr. 15. So don't start any brand new projects, or relationships, nor make major purchases before that date. Protect ongoing situations in this area from mistakes, missed appointments, etc. If a former job (earnings) or casual intimate partner, etc., appears, think twice. If it passes your contemplation test, then grab it, him, her. Now to mid-May, you have lots of optimism about money and earnings, but might find actually earning the money could be like running through an obstacle course. (You might also meet friendly, well-heeled people.)
Sunday brings passion, romance, creative and speculative interests, beauty and pleasure. But only the afternoon brings luck here — don't expect too much. Tackle chores and protect your daily health Mon. to Wed. dawn (PDT). Good luck hovers everywhere, so you'll get those chores done. If you have wanted to buy machinery for some time, and a machine you want "returns from the past" — then grab it. Otherwise, pass on it. Relationships arise Wed. morn to mid-morn Fri. Most goes well here, but don't mix friends and money, nor be "hopeful" about a money action. (Hope means failure this time.) Not good for new friends or a brand new love. Life's deeper side, sex, finances, crimes, recreational drugs, surgery, and all commitments, fills Fri./Sat. Be cautious, don't commit, as hard circumstances hide behind temptation. Friday night starts three weeks of affectionate friendships, happy travel.
The End.