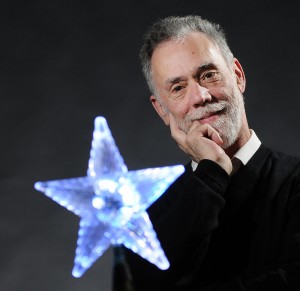 All times/dates are PDT (Pacific Daylight). To reference your own time, see "WORLD CLOCK" on the right of this page, or go to www.worldtimezones.com.
 START NOTHING: 8:31 am to 12:34 pm Sun., 3:33 pm to 6:25 pm Tues., 5:19 pm to 8:25 pm Thurs., and 6:56 pm to 8:07 pm Sat.
PREAMBLE:
BECAUSE THIS BLOG HAS BEEN HACKED TO LET SPAM ADS REPLACE MY TEXT, I AM ONLY PUTTING OUT A SHORT COLUMN TODAY, MOSTLY SO THE NEWSPAPER CAN STILL PRINT IT. IF I CAN PREVENT THIS HACKING, I'LL RETURN TO THE USUAL FORMAT.
 I HAVE CLOSED THE "OPEN COMMENT" FEATURE. (BTW, while trying to cure the hacking, we accidentally deleted a few pages [mostly, the "A"s] of "subscribers." [There are about 13,000 subscribers, about 90,000 weekly readers.] If I've deleted you, my apologies. You can re-register the same way you first did.)
IF YOU VISIT THIS PAGE IN FUTURE AND AN AD HAS REPLACED MY COLUMN, YOU CAN STILL ACCESS THE COLUMN BY SCROLLING DOWN THE "RECENT POSTS" IN THE RIGHT-HAND MARGIN, AND CLICKING ON THE APPLICABLE COLUMN DATES. 
THE OTHER SECTIONS, SUCH AS "PLATFORMS" SHOULD STILL WORK.
 IF YOU WANT A READING, OR WILL WANT ONE IN THE FAR-FLUNG FUTURE, PLEASE WRITE DOWN MY TELEPHONE (604-886-4808 IN CANADA) OR EMAIL: timstephens@shaw.ca.
GEMINI LUCK FORECAST:
From July 16 2014 to August  11, 2015, Gemini, your main source of luck will reside in communications, travel, variety, curiosity, media, casual contacts, siblings, paperwork, tools and details. Aspiring reporters might get that first real job (or real billing) now. Your contacts/visits with siblings and friends expand. This is a perfect year to express yourself, to write, to acquire a new computer (new software, too) or telephone system. It's a great time to buy new tools, even  a new car. Hop on that train, plane or bus, travel across your country, visit relatives. It's an active year, Gemini, and you'll be in your element, displaying your best skills.
One warning: from July 16 to Dec. 23 2014, and again June 15 to Aug. 11 2015, the planet Jupiter, which brings luck and optimism, will be "in square" – that is, in conflict – with Saturn, the ruler of restriction, politics and practical matters. Your luck will be most unfettered from Dec. 24/14 to June 14/15. During those "square" periods, you luck will still win over restrictions and practical necessity, but the fight to win will lleave it weaker than during that unfettered first half of 2015.
Be careful in January. Since 2011, and lasting to March 2019, your social sector (friends, groups, light romance, entertainment, hopes for the future, wish fulfillment, popularity, joy of life) receives an extra boost, of alertness, understanding, good fellow-feeling, and intelligence. (Yes, you have become a more intelligent friend – or rather, more intelligent about friendship.) But from late February 2014 to November 2015, the lunar south node (bad karma) affects this zone, bringing, for example, delays in social affairs, tempting wishes that are too unrealistic to come true, flirtations that don't "pan out," etc. In essence, your karma now to Nov. 2015 advises you to seek and pursue deep, heavy, meaningful romance, even infatuation, rather than play the field. Similarly, private creative sessions, speculating on your own intuition, pursuing beauty and "poetic pleasures" are better than "creation by committee," group investment clubs, clubs and groups in general. Rather than wish, create. Seek love away from a group of friends, not within it.
WEEKLY FORECAST:

 ARIES   March 21-April 19
The general accent is on home, family, property, security, garden, and retirement. Take frequent naps. This is an easy week, but before Wed. a surprise (or your impulsive action) might tilt your home, rolling everything one way or the other. Be calm, diplomatic. Sunday pm to Tues. mid-afternoon is for sex, finances and big changes. BUY PROPERTY! Or start renos, etc. (DO NOT start electrical work, nor buy a computer.) All's well. Someone loves you – they might show it Tues. night to Thurs. eve. Be ambitious Fri./Sat. – don't argue!

TAURUS   April 20-May 20
Errands, variety, curiosity, travel, communications and paperwork fill July. Be curious in travel, for a place/'hood/city you see now might later offer a great home purchase. Relationships fill Sunday p.m. to Tuesday eve – all's well, speak your heart. But this section of the week might also reveal a secret you don't want known, or could trigger a closed door meeting with a VIP. Don't gossip. Tuesday night to Thurs. emphasizes sex, financial funding, debt, lifestyle changes, commitment and consequence (good consequences, too). Act from midday Wed. onward. Wisdom, gentle love, far travel and philosophical pursuits lure you Fri./Sat. – be cautious late  night Friday to 10 am (PDT) Sat.

GEMINI   May 21-June 20
The general emphasis is on money and possessions, income, buying/selling, trying to increase clients, and memory work – and sexy but unsuitable prospects. Tackle chores Sunday pm to Tuesday eve. All's well, charge ahead. BUT realize your social or group wishes/desires – and contacts – will not fit in well with your money efforts this first half of July. If you earn from your public presence, you might suffer a jolt. Relationships confront you Tues. eve to Thurs. eve – act after midmorning Wed., not before. Sex, subconscious promptings, big finances (taxes, investments, debt) lifestyle choices and health diagnoses arise Fri./Sat. Everything's jumbled, so proceed cautiously.

CANCER   June 21-July 22
Your energy, charisma, clout and effectiveness ride a strong horse this week and next, Cancer. Ask favours, propose actions, start important projects – be "reasonably selfish." Romance calls (and you should answer) Sunday pm to Tues. eve. This interval also favours creative, speculative and "child-teaching" involvements. Your career is undergoing deep change, and that might become suddenly evident this week. Tackle chores Tues. night to Thurs. eve – but wait until Wed. mid-morn to start, or you might grow confused. Relationships spring up Thurs. night to Sat., but various long-term irritants get in the way (home and career or reputation are the irritants).

LEO   July 23-Aug. 22
The main emphasis is on rest, recuperation, background activities, dealing with management, civil servants or institutions, and charitable or spiritual pursuits. Contemplate, then plan. Your home, family, property, security and Mother Nature are top of the agenda Sunday noon to Tues. eve. All's well, proceed. Romance (and/or creative, speculative or child-oriented pursuits) call you midweek – proceed carefully. Realize you'll make a much better impression late July onward. Your legal, intellectual, media or travel interests might suffer a jolt the first half of this week. Tackle chores and protect your health Thurs. night to Sat.

VIRGO   Aug. 23-Sept. 22
The accent lies on socializing, groups, entertainment, flirting and wish fulfillment. Your popularity and optimism are riding high! (For two weeks more.) Run errands, communicate, travel and pay attention to details Sun. noon to Tues. eve. – be curious, seek variety, seek news. A health, sexual or financial situation might come to a head now (one of about 3 "climaxes," actually) – be cautious, self-protective. Your home, real estate, family, garden and diet rise in significance Tues. eve to Thurs. eve. Be circumspect. Act after Wed. mid-morn rather than before. Romance or a fine creative or speculative "fire" – or simple beauty, pleasure – call you Thurs. night to Sat. – Sat. 10 am to 7 pm (PDT) is best.

LIBRA   Sept. 23-Oct. 22
The emphasis lies on your career and worldly position – strive in these this week and next, for a late, great gain might befall you. Sunday noon to Tues. eve features good luck in earnings, spending, and sensual involvements. (However, you will not meet a compatible mate this week – in fact, romance, love, and partnership could meet a tense, unexpected [but really expected] stand-off or break-up.) Tuesday eve to Thurs. eve brings messages, errands, trips and paperwork – act after Wed. breakfast (PDT) not before. Home, Mother Nature, parents and kids, security, property, retirement are emphasized Fri./Sat., but strains and stresses impede progress – just be diplomatic, a bit passive for now.

SCORPIO   Oct. 23-Nov. 21
The general focus lies on far travel, cultural venues, media/publishing, higher education, philosophy, and gentle love, this week and next. Luck accompanies this zone. Your charisma and energy soar Sunday noon to Tues. eve – start projects, seek favours, propose. Chase money, buy/sell, midweek. Don't act before Wednesday mid-morn. Thursday night to Sat. brings errands, details, paperwork, short trips, siblings and acquaintances, and messaging – not much of value here, but some irksome glitches advise stepping (and driving) cautiously. This week, a work-related problem could cause a bumpy ride – perhaps a legal kerfuffle over property.

SAGITTARIUS   Nov. 22-Dec. 21
The two weeks ahead emphasize secrets, mysteries, research, subconscious promptings, important health diagnoses, lifestyle changes, sexual intimacy and large finances (debt, investments, etc.). It's a good time to invest or change your lifestyle. This week (perhaps around Tuesday) might bring a jolt to your romantic, creative or speculative ventures (and deservedly so, if you're chasing these, which I've warned are quite dicey until November 2015). Lie low, rest, contemplate and plan Sunday noon to Tues. eve. Midweek, your energy and charisma rise, but mildly. Tackle things head-on, AFTER 9 am Wed. Money, buying/selling, dealing with clients – these fill Fri./Sat. But caution is wiser than impulse.

CAPRICORN   Dec. 22-Jan. 19
The two weeks ahead feature relationships, relocation, agreements and contracts, negotiation and litigation, marriage and divorce, war and peace – and fresh horizons, opportunities. Be diplomatic, optimistic and eager to join. Don't battle: if you do, you'll win, but lose what (who) you wanted. A late stroke of good luck could propel you forward! This week (around midweek) also might overturn/jolt your home or security – be flexible. Sunday noon to Tuesday eve brings happiness, friends, optimism, wish fulfillment, perhaps love/romance. Retreat midweek: lie low, rest, contemplate and plan. Your energy and charisma surge – at least high enough to attract the one who attracts you. But step carefully, be determined to overcome career (reputation?) and home "obstructions."

AQUARIUS   Jan. 20-Feb. 18
The two weeks ahead emphasize chores and day-to-day health. Dress and eat sensibly. Slog on through. Be alert while driving or operating machinery, and don't chatter while you work. Sunday noon to Tuesday eve emphasizes your career, social standing and ambitions – most signals are green, so charge ahead – you could be promoted this week or next! (Could, not will.) Your hopes, popularity, and love of life rise midweek, but wait until Wed. mid-morn onward to act. Retreat Thurs. night to Sat. – rest, plan, contemplate, deal with gov't or institutions. Reject impulse.

PISCES   Feb. 19-March 20
July features passion – for beauty, for pleasure, for your kids' progress, for a creative or speculative venture, and for romance. Pursue these without fear or hesitation. You might not win, but the likelihood is you will, for luck accompanies you. Express yourself, take a chance! Sunday brings a mellow mood that lasts to Tues. eve. Wisdom, gentle love, cultural rituals or arts, higher learning, far travel, dealing with foreign-born people, these fill the hours. Be ambitious Tues. eve to Thursday eve – you'll progress. Thursday night to Saturday brings optimism, luck, flirtation, wish fulfillment, popularity, new goals – but quietly withdraw Sat. night, to rest and think.
The End.
Disclaimer: Tim is not a lawyer, medical doctor nor financial advisor. Though astrology addresses all these fields, you are advised to discuss Tim's advice with the appropriate expert before acting.