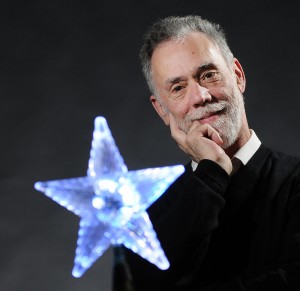 Tim Stephens is recovering from back surgery and doing OK. Please expect a one week delay in E-mail returns. We are now booking personal readings for mid-late August 2014. I, Katherine Stephens, will be running this blog until further notice. Please contact me through KStephens56@gmail.com for immediate inquiries.
All times/dates are PDT (Pacific Daylight). To reference your own time, see "WORLD CLOCK" on the right of this page, or go to www.worldtimezones.com.
START NOTHING: 12:23 pm to 7:40 pm Mon., 5:57 pm to 9:07 pm Wed., and 7:18 pm Fri. to 1:43 am Sat.
PREAMBLE:
MY FRIEND – and a good astrologer – Diana Warwick, will be writing this column for several weeks while I sit in a metal collar from neck surgery. If you're interested in a reading with her, just look for her telephone # and/or email – I'm sure she'll display them here.
I KNOW I've promised those "Luck Forecasts" for everyone, but recently the blog was hacked, and this week I'm in for neck surgery, so things are rushed. There will be a subtle barrier (practical or governmental) to our luck until December, so there's time….
The LUCK FORECASTS MIGHT HAVE TO BE PUT ON HOLD UNTIL I RETURN – BUT DIANA MIGHT CONTINUE THEM, STARTING WITH CANCER. (Meanwhile, I have mentioned this luck interval in your weekly forecasts below – and/or in last week's column.)
TIMING RESTRICTIONS: between now and Dec. 23, and again mid-June to August, 2015, this luck will have to overcome a practical barrier or restriction. So, your luck will be "most pure" Dec. 23/14 to mid-June/15.
BRIEFLY, I'VE LISTED THE AREA OF LUCK DURING THE YEAR AHEAD FOR EACH SIGN BELOW. (Aries, Taurus and Gemini are in the last 2 or 3 columns – you can access them by scrolling down to 'RECENT COLUMNS" on the right margin.)
CANCER: your luck will lie in money, earnings, purchases, memory and sensual embrace.
LEO: you will simply be lucky, and the luckier the more you act like yourself. No modesty!
VIRGO: your luck will lie in institutions, confidential meetings, therapy, government agencies, management and administration, and in spiritual and charitable zones.
LIBRA: luck, to Aug. 2015, will lie in social situations, entertainment, light romance (don't marry!) parties, wishing and hoping.
SCORPIO: your luck will abound in career, prestige relations, community status
SAGITTARIUS: luck will lie in intellectual spheres, education, advertising, international affairs and travel, gentle love (light romance, not heavy) weddings, science, fame, philosophy/religion, cultural venues.
CAPRICORN: your luck can be huge in finances, investments, lifestyle changes, research, sexual intimacy, the occult, and similar zones. Be sure to read the "timing restrictions" higher up on this page.
AQUARIUS: your luck will lie in relationships, partnerships, relocation, negotiation, agreements and dealings with the public (possible fame).
PISCES: your luck will adhere to your work sphere, machinery, and your health. You might not experience this as luck, but as expansion. (E.g., more work, more health concerns.) It's an excellent time to buy machinery/equipment, but read "timing restrictions" above.
WEEKLY FORECASTS:

ARIES March 21-April 19
It's the last week of a "down home" influence, Aries. Continue to embrace family, to protect your security, garden, meditate, and finish up any lucrative realty or food/shelter deals. If you want/need to start a retirement fund or pick a retirement home/locale, do so Monday night or Tuesday – time's short! Casual friends remain affectionate all week. Sunday/Monday bring happiness, popularity, flirtation, hopes for the future. But a practical barrier exists Sunday: act Monday morn. Retreat, lie low Mon. eve to Wed. eve – meditate, plan, be spiritual and charitable, start a savings plan (for retirement, another home, furniture, etc.). Your energy and pizzazz rise Wed. night through Friday – let your intuition, hunches, guide you through a gauntlet of challenges – don't seek agreement or partnership, it won't come. (In general, you SHOULD seek partnership, until November 2015.) Chase money, buy/sell Saturday – luck accompanies you.

TAURUS April 20-May 20
The emphasis remains on quick, busy details – errands, communications, paperwork, trips and visits. You've had a small bit of money luck the past few weeks; this continues. Wednesday begins a year of luck in real estate, food/shelter areas, family and security zones. (But this luck is far better in 2015 than 2014.) A significant message might arrive, or a new, lucrative friendship might begin in the remainder of July. Be ambitious Sun./Mon. – all's well, except in partnership, legal, and "practical circumstances" Sunday – watch these. You popularity takes a leap upward Monday night through Wednesday – not a bad aspect anywhere! So pursue friends and entertainment, flirt, wish, accept happiness. Retreat Wed. night to Friday, rest, contemplate, plan, be charitable – and stay out of trouble, for there's plenty around. (Oddly enough, a playful friend will keep you out of difficulty.) Your energy, charisma surge Saturday – charge ahead.

GEMINI May 21-June 20
Continue in the pursuit of money, buy/sell, seek new clients, search for lost articles (e.g., that missing tax file). Wednesday starts a year of expansion in your number of friends, in your travel, and in your general busyness. Those admiring glances from the opposite sex run for one more week (well, to Friday). Sunday/Monday bring a mellow mood, intellectual pursuits, far travel and cultural involvements – and gentle love. But all these face an impediment Sunday – it's a practical one, probably involving work, health or a machine. Be ambitious Monday night to Wed. night – propose, talk to higher-ups, show your skills, ask for a chance – luck rides with you! Wednesday night through Friday brings popularity, optimism, flirtation, light romance, entertainment and wish fulfillment. But don't expect much – problems exist/arise in sexual, financial, health and romantic areas. (Still, you could hear good news about your career.) Retreat Saturday – rest, meditate, be spiritual and charitable, handle management or government-related chores.

CANCER June 21-July 22
Your charisma, clout, effectiveness and energy remain high, Cancer. Use this week to solve irksome problems and/or to make new starts – you're in charge. A gloss of radiance enters you Friday to late July – you'll notice others noticing you. Mysteries, secrets, subconscious nudges, sexual yearning, financial decisions and health diagnoses fill Sunday/Monday – but a practical and "love" barrier cautions waiting until Monday morning to act. This night to Wed. eve brings a sweet, lucky run of travel, learning, love, culture and social understanding. Speak up in intellectual spheres. Your career, reputation and worldly standing are emphasized Wed. night through Friday – proceed cautiously, as many barriers and disagreements await. A fellow Cancer, or a Pisces, can soothe (even rescue!) you. Saturday's happy – popularity, flirtation, entertainment and optimism lift your spirits. A wish could come true.

LEO July 23-Aug. 22
Nine days left of weariness, low luck and health problems, Leo. (Even this will lift partially Wednesday onward, as Jupiter enters Leo and you begin a year of good fortune.) Sunday/Monday bring relationships, new horizons, opportunities, and opposition. Be diplomatic. A practical (home, family, work, health) problem prevents the best progress Sunday, so act Monday morning (when others' affection could surprise you). Life's mysteries draw you Monday eve to Wed. night – research, be a detective, ask for a health diagnosis – also, pursue intimacy or a financial goal. Luck is like a smooth river, carrying you along, especially if you follow your hunches, little inner nudges. Intellectual, far travel, cultural, educational, love and legal/ethical interests call you Wed. night through Friday. Proceed carefully, as many barriers exist, esp. in work, health and legal zones. Saturday emphasizes your career, community standing and relations with VIPs – march ahead!

VIRGO Aug. 23-Sept. 22
Optimism, social delights and wish fulfillment continue to bless you. You might make new friends. Tackle chores Sunday/Monday. Protect your health. Romance doesn't work Sunday. Relationships thrive Monday eve to Wed. eve – seize opportunities, seek agreement, negotiate, and think about relocation. All's good! The depths of life, subconscious promptings, urges toward intimacy, and financial and lifestyle choices flow in Wed. night through Friday – be careful, poor luck and glitches lurk. Research, be a detective – and be slow to commit yourself or your resources. (That said, you and another might get on splendidly Friday night.) Saturday brings gentle love, wisdom, a mellow mood. You might hear good news about romance or a creative project.

LIBRA Sept. 23-Oct. 22
Continue to be ambitious, Libra. Enhance your career skills, interface with VIPs, upgrade your reputation (if possible…). Wednesday starts a whole year of luck in socializing, groups and clubs, entertainment, light, friendly romance (but don't marry anyone the entire year) and wish fulfillment. This trend will be much more successful in 2015 than 2014 – but even late July (the 22nd onward) and August will be enough to convince you that your future is brighter than you thought! Sunday/Monday bring romantic notions, creative and speculative urges, beauty and pleasure. A practical factor impedes these Sunday, but Mon. morning shines a green light. Tackle chores Monday night to Wednesday night – a well-starred few days, and success should accompany you. Relationships confront you Wed. night through Friday – be diplomatic, don't force co-operation, examine "opportunities" (or relocation urges) for flaws. Your work/career intuition/inspiration are high. Saturday brings secrets, research, subconscious awareness, sexual yearnings. All's fine!

SCORPIO Oct. 23-Nov. 21
Your mellow mood continues. Far travel, international affairs, higher learning, gentle love, cultural involvements remain a strong focus. But Wednesday starts a year of good fortune in career, worldly standing and prestige relations. (The luckiest part of this year will be January to mid-June, 2015. Though January itself can blow a job apart, or tempt you to undertake the wrong job – or buy bad machinery. Remember these, if you can.) Sunday/Monday emphasize your domestic situation, security, Mother Nature, retirement – all impeded by a practicality (or your own skeptical outlook) Sunday, but all lucky Monday morning. Monday night to Wed. night bring romance, beauty, pleasure, creative and speculative surges indulge, express yourself, but if you're going to propose marriage or partnership, delay a few days. Tackle chores Thursday/Friday – but do only what's necessary. DON'T volunteer. Buy no machinery. Protect health. Saturday brings exciting meetings, even love. (Now you can propose.) Be a team player.

SAGITTARIUS Nov. 22-Dec. 21
Life's mysteries continue, as do your hunches and subconscious promptings. Research, commit yourself in investments, intimacy, lifestyle and health zones. This trend will dissipate by July 22, so if you still want to act here, do so Monday morning to Wednesday eve, or Saturday. Wednesday will start a year of fortune in legal, educational, travel, international, cultural, insurance, science, love, publishing/media, religious, philosophical and cultural arenas. (These will be luckiest the first 6 months of 2015.) Sunday/Monday bring errands, communications and short trips – but something, probably a long-term unresolved practical matter, interferes Sunday. (Are you ever going to resolve this? Yes, probably this December.) Home, family, property, security, garden, retirement issues fill Monday night to Wednesday night – charge ahead here, good luck accompanies you. Romance, creative and gambling urges lure you Wed. night through Friday – be cautious, potholes litter this road. Tackle chores during a smooth, easy Saturday.

CAPRICORN Dec. 22-Jan. 19
Relationships, negotiations, the need for co-operation and diplomacy, continue for 9 more days. Sunday/Monday emphasize the acquisition of money, selling items, purchases, rote learning, and sensual attractions. These meet impediments Sunday (partly due to your lack of belief that you'll succeed) but Monday morn offers fine success – charge ahead! Communications, casual friendships, errands, paperwork and short trips fill Monday night to Wed. eve – and fill them luckily, so again, march forth. But put on the brakes Wed. night through Friday – many glitches prevent progress. Two things go well: rest, and relations with a Pisces (or a big-soft-eyed, sensitive and often "dreamy" person). Saturday's for romance, beauty, charming kids, creative and speculative success. Wednesday starts a year of fortune in investments, sexual intimacy, lifestyle choices, funding, and health recovery. But be wary of commitments, investments before January 2015, and after June 2015.

AQUARIUS Jan. 20-Feb. 18
One last week of drudgery, Aquarius. (Well, 9 days – to July 22.) Protect your health, eat and dress sensibly. Wednesday will begin a year of good fortune in relationships, relocation, and co-operation/negotiations. (This time can bring marriage – or divorce to unhappy couples.) Your luckiest period in these will be January to June, 2015. This week, your energy and pizzazz are strong Sunday and Monday. But Sunday you also face a reputational, status or career "demand" – a restriction if you fight it, a ladder if you climb it. Monday to noon is simply easy, lucky. Chase money, buy/sell Monday night to Wed. eve – all is smooth, fortunate. Be wary when driving, speaking or writing Wed. night through Friday. Your financial luck holds, a great money inspiration might arise Friday night. Saturday's for puttering around home, enjoying a sunny day in the neighbourhood, resting.

PISCES Feb. 19-March 20
The last 9 days of "boosted" or opportunistic romance, creativity, speculation, pleasure, beauty and charming kids comes now. Though it doesn't start in earnest until next week, this Wednesday begins a year of expanded work duties, perhaps expanded health concerns (a nutritious diet will work wonders) and the acquisition of, or working with, new tools, machinery or equipment. Though expanded work doesn't sound appetizing, it can be the base for expanded income, and a later promotion. All these (esp. buying machinery, etc.) is luckiest late January to mid-June 2015. (Careful January: a very BAD equipment purchase could tempt you. More about this then.) Lie low, rest, contemplate and plan Sunday (some barriers) and Monday a.m. (successful). Your energy and charisma soar Monday night to Wed. night – start projects, see and be seen, tackle goals that had formerly intimidated you – luck accompanies you! Careful with money, buying and selling, with sensual links, Wed. night through Friday (and to some degree for the next 16 months). Don't trust your memory. Saturday's for errands, Starbucks, casual friends, messages.
The End.
Disclaimer: Tim is not a lawyer, medical doctor nor financial advisor. Though astrology addresses all these fields, you are advised to discuss Tim's advice with the appropriate expert before acting.