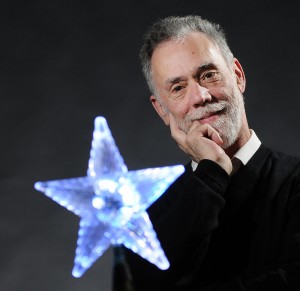 NOTE:  The links in PLATFORMS have been fixed.
My new email is:  suningem@gmail.com (stands for sun in Gemini, my sun sign).
PLEASE NOTE: DO NOT ANSWER ANY EMAILS PURPORTEDLY FROM ME, UNLESS WE HAVE BEEN COMMUNICATING. SOME ONE IS SENDING "PHISHING" EMAILS, PRETENDING THEY'RE FROM "TIM STEPHENS." IF YOU OPEN THESE, YOUR COMPUTER WILL BE INSTANTLY INFECTED.
All times/Dates are PDT – Pacific Daylight Time zone. PDT is eight hours before Greenwich England (BDT). For example when it is noon PDT it is 8 PM in England – and 4 AM the next day in China. The world clock in the right margin gives you some clues. You can also Google "time zone converter."
If English is not your first language, you should be able to translate this blog into your own language by using Google's translation app that appears on the upper right.
"NO DOUBT THE UNIVERSE IS UNFOLDING AS IT SHOULD." ~ Desiderata
START NOTHING:
Before 1:34 am Sun., 2:22 am to 3:32 am Tues., 11:31 pm Wed. to 8:37 am Thurs., and 2:30 pm to 5:23 pm Sat.
PREAMBLE:
(I keep trying not to talk about Trump, Hillary, and Obama. I think I deserve a silver star for almost leaving them alone… but they are obliquely referenced in the AFTERAMBLE, after Pisces' weekly message. Please don't read the Afteramble if you're sick and tired of the whole mess, or of my prejudices. I think the news media are doing a better and certainly more detailed job than me, anyway, so I'm about to shut my gob, as they say, on this whole realm of wrongs.)
So, other things:
Mars entered LEO last Thursday, for a six-week stay. The Sun entered Leo, too, a day ago, to stay a month. This combination, in the sign of romance, could have big effects in some people's lives (especially singles). The Sun rules romance, and Mars rules male sexual drives.
Many will fall in love now, late July through late August, a love that is passionate, romantic, determined and unwavering. This "transit" (the movement of planets through a sign) will strongly affect ARIES, SAGITTARIUS, and LEO natives, but will also boost the love fortunes of GEMINI and LIBRA (both of whom will face a friendly or socially buoyant love/romance situation).
Some signs, such as TAURUS, SCORPIO and CAPRICORN, could fall for a deep, intense, but somewhat dark passion, which will be the more intense the more incompatible the lovers are: these signs will be searching for mystery, money, security or revelation — and sex — rather than "innocent love." I can't promise these three signs will find lasting happiness this summer.
Many Aries and Libra people will come close to marriage, many will tie the knot. Leo, too, will be in the mood for a wedding — or a major, long voyage.
The "unknown" here is AQUARIUS.
You Aquarians are in a serious, maybe tough year. But it might bring an important relationship into your life, a person who will steer you toward your destiny. If you marry this person, you might both lead an important life. Much will be taken from you, but much given. That's the abstract message. More bluntly, Aquarians gain from relationships, now to November 2018, and from agents, counsellors, and following others' leads. Seeking advice is beneficial. During the month ahead, with Sun and Mars in Leo, you Aquarians face an intense relationship cycle, during a "year" in which you will gain from connecting with others, and lose from independence. (Connecting with others in a negative way, criticizing, attacking, suing, etc., is actually a form of independence.) So: you might, if single, meet deep love and bonding. You will know by the talk. If you and another start talking and just don't stop, that signals potential true love. If you fight immediately, well… you decide. But everything, this month ahead, will tilt toward relationship (or relationship's other manifestations: relocation, dealing with the public, negotiation, contracts, agreements, litigation, allies and enemies, challenges and opportunities) — for good or ill. The Sun in Leo, now to late August, 2017, promises love – if you seek it, admire others. But Mars there now can create a fierce reaction by another, and can cause anger/fighting — or, quick conversation, understanding and "urgent desire." Let someone else's light shine, and you'll do just fine.
For every person, his/her most honest self is his most powerful self, and when he stands in this self, his consciousness shines in glory.
My mind has many levels and rooms, and I often range through this clunky old house, searching for something, or just enjoying the view, from inner gardens out to the periphery of my consciousness, which seems changed whenever I look for it.
Don't argue with a man wearing yellow. Red might be the colour of blood, but yellow's the colour of aggression and violence.
Like the trees on the horizon, dusty in the summer sun but shady and cool beneath, you know, you don't care about stupid arguments, you find that delicious shade first.
We are in the last era (1983 to 2229 AD) of a 3,000-year mega-era. But the end has a lot to say to the beginning….more on this later, probably in the Afteramble, in future weeks.
WEEKLY FORECAST:

       ARIES:  March 21-April 19
A month of romance, adventure, beauty and beauty's pleasure, creative surges and gambling urges, stretches before you! Take a risk or two — you'll ride a wave of winning. This month of romance will be different, more potent, than most: twice as intense as usual, and with a major life-link in the offing. (In other words, romance can lead to marriage more quickly, benevolently, than usual.) If you're single, get ready to woo someone. This romantic trend emerges strongly Sun./Mon. — but a love/new link formed (someone first met) Sunday or before 8 am (PDT) Monday will get stuck in mystery, rejection, weird attraction and/or "slow advance." Those formed after 8 am Monday will thrive. Tackle chores Tues./Wed. You'll get the job done, but face some slowness or a missing element, tool, etc., Wed. daytime. Relationships face you Thurs. dawn to suppertime Saturday. One problem, showing up Friday suppertime: you and another do not agree on goals, ambitions. He/she might be stuck in a domestic or house situation, while you can be "hooked" on an ambition or career. If you both can agree or compromise here, a shining partnership awaits. Sexy Saturday night! (Or a good detective story.)

       TAURUS:  April 20-May 20
The month ahead holds a breather, before you launch new things in late August/September. Use the weeks before you to rest and relax, to rebuild your physical and emotional reserves, to find a good home if you don't have one, to re-establish family ties and affections, and to upgrade your home's security, garden, repairs, etc. This is a good few weeks to end some situations/relationships, and to nurture new ones. Prune and fertilize your life's garden. One caution: don't start extensive renovations now — or any domestic project that will continue past Aug. 12. (When a period of mistakes begins.) This domestic theme is especially strong Sun./Monday. Dive in, but avoid spending/investing or making big changes from Sun. to 8 am PDT Mon. (An electrical or computer-related home improvement is great, Mon. morn.) Romance, creative and speculative urges, beauty and pleasure and charming children fill Tues./Wed. Enjoy, embrace immediate pleasures. But sex might be denied Wed. daytime — with a philosophical or religious flair/excuse. Tackle chores Thurs. morning to suppertime Saturday. You'll accomplish a good pile, but watch Fri. suppertime — co-operation won't occur. Saturday night — partnerships, opportunities — be eager but diplomatic.

       GEMINI:  May 21-June 20
The month ahead features all your favourite things: quick, casual contacts/friends, short trips, errands, anecdotes and reports, busy but easy chores. These are emphasized Sun./Mon., and will be more intense than usual for seven weeks ahead. One benefit: these activities, errands, communications, travel, et al, will tend to fulfill a long-held wish. (A wish you've likely held for two years.) Your ability to talk and charm will be high, especially in your social group. Sunday/Mon. are smooth, but you could face the reality of a partnership or marriage prospect: one's affectionate, one isn't. Don't start a new love affair before 8 am (PDT) Monday. Home and family call Tues./Wed. — all's well, but again, a spouse or partner might not co-operate Wed. pm. Romance, pleasure, beauty, creativity and speculation bless you Thurs. dawn to suppertime Saturday. Dive in — this year, and this month ahead, could bring true love! One "flaw" — it seems to be connected to the other person's domestic situation or need for security. (E.g., he/she has 21 kids, still at home.) Protect your health Sat. night — eat, dress, imbibe sensibly.

       CANCER:  June 21-July 22
Chase money over the four weeks ahead, Cancer — buy/sell, cultivate clients, seek a pay raise, etc. It's a fairly good time to buy machinery or a car, a computer, furniture and household items, even real estate. For even longer — seven weeks — money will rush to you, more than you expect. But so will bills and outlays — more than you expect. Hold tight to your wallet. Emotionally, you might be attracted to a sensual (but not a love) affair. Your mind's absorbent, ready to learn, memorize. These themes are doubly-emphasized Sun./Mon — a good time for fresh starts in them. For best results, act after 8 am (PDT) Monday, not before (nor Sunday). Neither day is good for dealing with employment or civil servants. Wish fulfillment, flirtations, popularity, optimism and social joys visit you Tues./Wed. Enjoy! But avoid straining health, or buying machinery Wed. afternoon, suppertime. Home and family draw your heart Thurs. morning to Sat. suppertime. This is one of the better little intervals to buy real estate — in a year that uber-favours the same. You might have to convince a reluctant spouse. To do so, point out the status boost it would bring. Saturday night's for romance, pleasure.

       LEO:  July 23-Aug. 22
Your energy, drive, determination, clout, charisma and effectiveness rise swiftly now (especially Sun./Mon.) and sit high for four weeks ahead. The determination and drive part stays high for over six weeks. Start significant projects now, Leo, especially this Sun./Monday. (Better Mon., after 8 am PDT.) Ask favours, make contacts, try things you've never tried before, especially in travel, international, intellectual and media arenas. In love, aim high. You're the star! One caution: be gentle, don't heedlessly run over others, or they might wait for their time to run over you. Chase money Tues./Wed., buy/sell, ask for a pay raise, etc. The weeks ahead will hold much talk about money, but stay alert, realize money projects will tend to go into a tailspin before mid-August. Don't take a financial risk (nor overpay for a used item) Wed. afternoon. Errands, travel, media, communications, casual friends fill Thurs. morning to Sat. afternoon. Be curious — you could discover valuable information. You might have to make a choice (about a changing workplace?) Friday suppertime. Saturday eve, retreat, take a wait-and-see stance. Leo, the two months ahead might bring a marriage proposition, due to your heightened physical magnetism. Thank carefully about the future before yielding it to flattery.

       VIRGO:  Aug. 23-Sept. 22
The month ahead gently ushers you into temporary sweet solitude. Be willing to rest, let others take up the bustling burdens of life. Stay quiet, watch and listen, contemplate and plan. Be charitable, or seek charity if you need it. Spirituality, therapy, advisors, civil servants and agents populate this zone of quietude. Despite weariness, you'll be quite effective when you do act. Sunday and Mon. emphasize all these themes. (If starting anything here, do it after 8 am PDT Mon., not before, nor Sunday.) A recent sexual affair might now show you its true weight (a burdensome one?) — or, a sexual temptation might begin now or any time in the next 6 weeks. In any case, even innocent ones, secret communications are likely. Your energy and pizzazz return mildly Tues./Wed. You might contemplate the end of a relationship Wed. afternoon — this has been brewing for almost two years. Chase money, buy/sell, make an extra effort to please clients Thurs. morning to Sat. suppertime. You might have to let go of the romantic, creative, pleasure-prone side of life for a while Friday pm. Saturday night, a message or trip. All's well.

       LIBRA:  Sept. 23-Oct. 22
A wish can — almost surely will — come true soon, Libra. The 4 weeks ahead bring wish fulfillment, popularity, optimism, entertainment, and "romance with a friend." The 6 weeks ahead bring an atmosphere of happy fulfillment in love, marriage, business opportunities, relocation and dealings with the public. The combination of both trends could bring a true life-mate prospect to many single Librans, and/or a great business/practical opening for all of you. Sunday/Mon. emphasize these trends — get out, be friendly, issue and accept invitations. One thing: if you seek love or let it spark Sunday, or before 8 am PDT Mon., it will be with someone far older or younger. If formed with one of your age peers, such a love will disappoint, frustrate and break in the long run. Someone met just after this time could become a splendid love. Accept or make a proposal. But retreat Tues./Wed. — lie low, rest, contemplate and plan. Deal with civil servants and institutions. Don't sit around waiting for that call Wed. afternoon — it won't come, or contains a "no." Your energy and charisma soar Thurs. morning to Saturday suppertime. Start significant projects, especially in social, entertainment and love zones. Friday afternoon, re-examine that home-based problem that has nagged you for years — you might have just enough optimism to defeat, reduce or solve it. Love offers a late, great "second chance" Sat. afternoon. Chase money, or count up your coins Saturday night.

       SCORPIO:  Oct. 23-Nov. 21
A month of ambition, prestige relations, worldly standing and dealings with authorities, bosses and parents starts now — and is immediately potent, as Sun./Mon. doubly emphasize all these, and urge you to start new projects in this zone. Propose projects to the boss, show off your skills, start business dealings, make VIP contacts, etc. All these have a better future, money-wise, if you begin after 8 am PDT Mon., rather than Sunday. A second, overlying influence in your career sector will intensify your ambitions (for 6 weeks) with an upside (your work naturally dovetails with and aids your ambitions) and a downside (bosses are impatient, temperamental). Act accordingly: work hard, be diplomatic, keep your sense of humour. Wish fulfillment, popularity, optimism, entertainment and a possible flirtation come Tues./Wed. But don't take chances with money or your earning power Wed. afternoon. Retreat Thurs. morning to Sat. suppertime. Rest, think, plan your future. Be charitable, spiritual. Civil servants and institutions favour you, but you might have a bit of communication trouble Fri. afternoon. Throw off your solitude and get out, mingle, Saturday night — you'll impress someone.

       SAGITTARIUS:  Nov. 22-Dec. 21
One of the loveliest months in recent years begin now. The very things you love — far travel, intellectual, publishing, legal and cultural/religious/philosophical pursuits — are emphasized, especially Sun./Mon., when you can hit a lucky streak if you start projects in these areas. To add extra sparkle -, romance, pleasure or creative inspirations accompany these travel, intellectual (et al) trends. You could meet true love while travelling, or create a new consciousness while writing, publishing, etc. This does have a potential downside: avoid law suits and "arguments" at border crossings, etc. You're still a bit depressive or overly conservative (as in last two years) — Sun./Mon. (especially Mon. morning, PDT) could show you the "opposite" — someone sweet, noble, vulnerable. You could be very attracted, even seduced — but it will only work if this person is attracted to grumpy types (yes, you!). (On the plus side, your overly-serious mood will fade away, for 3 decades, this December. Joy will come!) Be ambitious Tuesday/Wednesday. Nothing prevents success, so get out and strive, even if you must break away from home temporarily. Wish fulfillment, popularity, social delights, dawning flirtation and general optimism make you happy Thurs. morning to Sat. suppertime. Money continues to be a thorn in your plans, but you're so optimistic Friday afternoon that you might see a way around this frustration/obstacle. Retreat Saturday night, be contemplative, enjoy some solitude.

       CAPRICORN:  Dec. 22-Jan. 19
Life's depths rise to the surface now through the month ahead — and longer, into early September in some matters. Take care, reject impulsive action. But do embrace the fruitful side of this: heightened intuition, strong (very strong) sexual desires (be ethical, moral!) research nuggets, investigation findings, financial prowess (investments, debt reduction, etc.). You might end a home situation, or invest in real estate. As long as you act on a feeling of calm determination, and avoid sudden enthusiasms/impulses, you'll succeed. A new lifestyle might arise through medical or realty events. These trends are doubly emphasized Sun./Mon., an interval that encourages you to start a project or intimate relationship. (The latter, if it starts Sunday or before 8 am PDT Mon., will grow into exquisite torture; so, for happiness, wait until later Monday.) Gentle love, understanding and wisdom float over you Tues./Wed. Pursue intellectual, travel, international, legal and cultural paths. You might feel dejected Wednesday afternoon — it's due to a conflict between your inner, private world, and the outside world's ethics. (Which both weigh on relationships.) (Realize, in the bigger picture, your dreams are coming true this decade and next.) Be ambitious Thurs. morning to Sat. suppertime. Display your skills, seek an interview with the boss or a VIP, show proposals, ask for more responsibility, etc. Saturday night, it's time for play!

       AQUARIUS:  Jan. 20-Feb. 18
Relationships fill the month ahead, Aquarius. (And get an additional 2-week boost beyond that, to early September.) "Relationships" also include opportunities, relocation, dealings with the public, negotiation and litigation, enmity and friendship, marriage and divorce. All these are more important than in most years, for two main reasons: 1) Mars is with the Sun, intensifying all links/confrontations; and 2) you are in a karmic period (May 2017 to Nov. 2018) that favours joining up rather than being independent. Sunday and Mon. emphasize these themes, and encourage you to start a project in them. But anything started after 8 am PDT Mon. will have a better future result than things started before, or Sunday. DON't start a new love affair before that time (8 am Mon.) — it would continually be opposed by or "fight" your social circle and your wishes. Depth, secrets, research and investigation, large finances, sexual attractions and medical concerns fill Tues./Wed. This interval flows well, except during Wednesday afternoon/ suppertime, when practical (and social) barriers arise. (E.g., you'd love to buy 1,000 acres in Bolivia, but you'd lose your friends if you did.) Wisdom, a mellow, understanding mood, compassion and gentle love, and intellectual, far travel, legal, publishing and cultural themes enter Thurs. morning to Sat. suppertime. These are sweet, lucky days, so charge ahead. Just be alert to alienating factors, government restrictions and career burdens Friday near suppertime. An easy, opportune week!

          PISCES:  Feb. 19-March 20
The six weeks ahead, but especially the month ahead, hold work and health "burdens," Pisces. The good news is, this work can increase your income, perhaps significantly; the bad news is, the work's intense. You might, if exhausted, "burn out," so know your limits and operate within them. Eat, drink and sleep sensibly: protect your health from sunburn, rashes, head blows, cuts and sharp tools. Follow safety rules. (Some relief will come from your home this week, as it remains an affectionate oasis.) These work/health themes are doubly emphasized Sun./Mon., but projects you start after 8 am PDT Mon. will likely face better than those begun before, or Sunday. Home's sweet, but career promises more. Relationships come Tues./Wed. (and they start 5 weeks of discussion). All's good except for Wed. afternoon, when you could feel rejected, or be bored by someone.  Overall, be diplomatic, generous, empathic — sidestep belligerent people. Life's depths emerge Thurs. morn to Sat. suppertime. You can learn or intuit many secrets or valuable information — and these can help you make a good financial decision, find the right medical help, and/or achieve sweet intimacy with someone. Only glitch: a bit of alienation or a dashed hope Friday before suppertime. Still, this is a great little interval, so be willing to commit. Saturday night: intellectual, mellow, foreign-leaning. Love exists.
THE END.
AFTERAMBLE:
Sometimes, aggression doesn't work. It's the old tale of the sun and the wind arguing: who can make a man lose his overcoat? The wind blows, but the man just pulls it tighter. The sun simply shines, and, feeling warm, the man takes off his overcoat. It's similar to the vinegar-honey platitude, and what every good salesperson knows: persuasion is built on empathy, not on anger or demand. Unfortunately, U.S. federal politics has forgotten this since 2009; and the end result can only be division, which grows deeper every day.
Obstructionism heightens the other party's resolve, stirs its base, and from this the obstructed party might even grow stronger. (The Republicans who complain about the Dem's anger and irrational drive to impede should remember the last 8 years, when they did the same.)
For every man, his most honest self is his most powerful self, and when he stands in this self, his consciousness shines in glory.
If Trump's honest self is hawkish, the world will face a major show-down. I believe his most honest self is not hawkish. But assuming it were, and militant events arose, America would win at present (for instance against North Korea and its allies China/Russia) because the era trend (1983-2229) shows stagnation and the continuance of dominance by the powers that be. We can assume this means that those in power at the beginning, stay in power, and these (the 1983 era chart says) will act as the world's main police force. This points to the USA, which was arguably at a peak in international, economic and military power in 1983, and stronger in these than China and Russia combined.
Thus, the burdens the U.S. keeps shouldering, in Iraq, Syria, Libya, Egypt, the whole middle east, and the (past?) weight of carrying most of NATO's burden — these are the cost of being the world's policeman. (I did say, at the beginning of Libya's revolution, that the U.S. would lose the middle east. That remains to be seen.)
However, this "status quo" situation of dominance can swiftly turn around, or crumble in the face of an historic earthquake. For example: a decade ago we had a credit freeze and an ensuing "great recession." Although I think Obama handled this  crisis — which was not even of his own making — in the best way, eventually it dragged the Dems down and unseated them.
During Barrack's reign the economy improved, more people kept their homes, and employment rose. But on the world stage, his lack of resolve let the corners of the empire begin to soften and curl back like the wood of a cheap chair left in the rain. His hawk was Hillary Clinton, but I suspect he disliked her, and only accepted/promoted her as Secretary of State as an act of appeasement, with a view that she would supply the resolve he lacked. But her price was steep. By joining Hillary, he dissolved his own moral character, to the point wherein he began lying about Obamacare. Big, fraudulent lies that hurt the citizenry in the long run. This, I think, was the true reason Hillary lost: America subconsciously blamed her for Obama's lies — or at least drew the association.
Now Obama seems unconcerned, happy to surf away from politics. But I don't think his story is over yet, and unfortunately it is a sticky, suspect story: for example, his hiding of Susan Rice's "evidence" in the Russia-Leak-Collusion investigation by placing her records under Presidential Seal. This is a dirty, unjust trick. Obama, I expected more from you. I expected a hero, and got a Loki… with the grin of a trickster!
/30/