(Please ignore the phone # (604 etc) in the header above. Instead, click on 'READINGS' in the menu below the blue banner, or on the PERSONAL READINGS blue button in the column to the right.)
IF YOU ARE READING THIS BLOG ON A CELL PHONE, THE ADDED FEATURES (PLATFORMS, SHORT STORIES, YEAR AHEAD, ETC.)  CAN BE ACCESSED FROM THE TOP LEFT HAND CORNER (THE STACKED LINES SYMBOL.) ALSO, THE 'TRANSLATE' & WORLD CLOCK WILL APPEAR AT THE BOTTOM.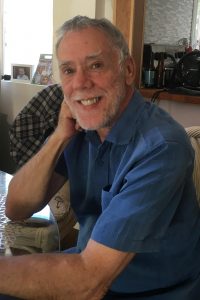 请注意: 若您用手机浏览此网站,翻译按钮和世界时钟位于网站的右下方,谢谢
All times / dates: Please remember that all time references (e.g., "dawn") are PST – Pacific Standard Time zone. You can refer to the World Clock in the sidebar for a listing of various world cities or Google 'time zone converter' for your own zone.
Email: suningem@gmail.com
START NOTHING:  8:21 am to 2:44 pm Mon., 4:45 pm Tues. to 4:17 pm Wed., 2:23 pm to 9:26 pm Fri.
PREAMBLE:
ALL SIGNS: Mercury retrogrades from January 14 to Feb. 3, but the signs of a slow-down will likely occur a few days to a week before the technical date (Jan. 14). So I'd be wary of starting big new projects now — launch only things you are sure will be completed within a week or so.
***.  ***
I'll be going a Zoom talk on Friday, Jan. 7, I think at 7 pm Pacific Time. To reserve a spot, go to the Astrologer's Den at:
https://astrologersden.com/2021/12/19/jan-07-2022-the-transits-o
I'll just be talking about the year ahead, and answering questions. (I won't be reading any birth charts.)
***.  ***
WEEKLY FORECASTS:
  ARIES:  March 21-April 19
The emphasis remains on your ambitions, career, prestige relations and worldly standing, Aries. And the news continues to be good, except for one thing: you or bosses grow indecisive; and/or "promises" seem delayed (but are only delayed; they will "come through" by February/March). Now to mid-May, your management skills, and your relationships with management, gov't, institutions, charities, spirit world, and advisors/mentors will expand luckily. You continue (to mid-late January) to be drawn by intellectual, international, legal, cultural and publishing interests — and love.
Be ambitious Sun./Mon. — your luck's good, and you could start one or two new, significant projects (or combine 2 into 1). Hopes, wishes, optimism, social joys, popularity, flirtations and entertainment greet you Mon. mid-afternoon (PST) to late afternoon Wed. Have fun, plunge in, all's good! But withdraw for some rest and quietude Wed, night to through Fri. — you might receive a hint of "where your future luck lies" around suppertime Wed. Your energy and pizzazz soar Sat. — just in time for love.
---
  TAURUS:  April 20-May 20
The general accent remains on intellectual, far travel, formal love ties, intellectual, philosophical, legal and cultural spheres, Taurus. You will be more engaged than usual in these zones until early March — and fortunate in them. Plunge into these spheres Sunday/Monday. You could start a new "thesis" or idea or relationship that lights the way for awhile to come.
Sexual temptations and financial impulsiveness remain "on fire" until Jan. 24 — avoid impulsive actions, and dangerous people and places. A love affair might "burn hot." View a "sexual promise" skeptically. (How close is promiscuity to promise? Almost the same word!) (Nothing meant by this.) And by financial, medical, life-style-changing and "secret stuff." Don't let sex lead to regret.
Now to mid-May, your social, group affairs expand. Your popularity will grow, friendly love affairs might be sparked, your optimism knows few bounds. Seek new allies. Groups you join before mid-May will "pay off" for years to come. (Not merely financially.)
Be ambitious Monday afternoon (PST) to suppertime Wed. All's good — you'll make solid strides ahead. Steer toward fun and social delights Wednesday eve through Fri. Again, good luck accompanies you — but avoid an argument around midnight Thurs. (0 am Fri.). Retreat to calm, rest, and quiet Sat. Meditate, look at your future and your past, how they're intertwined; liaise with gov't, a mentor/advisor, or charitable/spiritual orgs. A love might become apparent. A former legal, travel, academic or publishing project might return.
---
  GEMINI:  May 21-June 20
You're still in the middle of a deep phase involving health, assets, secrets, research, life changes, sexual temptations, fertility, depth psychology, the occult, and major financial actions. These are highlighted Sunday to mid-afternoon Mon. They're lucky, and remain fortunate until early March, but are already "drowning in indecision."
This indecision (you might experience it as elusive goals or delayed rewards) is best "handled" by doing nothing, just maintaining your position, until Feb. 3 — unless a "long lost" opportunity, lover, or something else in this sphere "returns." If so, it's probably lucky, and should be seized.
Relationships remain intense until Jan. 24, so embrace passion but avoid argument, belligerent people. Until mid-May, your career and other prestige-related ambitions soar — and are met with luck, with favour from bosses, judges, etc. Charge ahead on this front, esp. Wed. eve through Fri.
Midweek, Monday eve to late afternoon Wed. (all PST) legal, far travel, intellectual, philosophical, cultural, publishing and love matters are accented — fortunately, so charge ahead. Saturday, wishes can come true. You spy a "sexual dreamboat." Now to March, a former sexual attraction could return for intimacy — but you'll remain undecided through Jan.
---
  CANCER:  June 21-July 22
Relationships — fortunate ones — fill the horizon until late January,  Cancer. This area, which also includes opportunities, relocation, public dealings, and opposition/competition, remains fortunate until early March. If you're single, a major "wedding" influence occurs now to mid-May.
If you're looking for more than romance, this period (to mid-May) also promotes, expands and "touches with a lucky wand" intellectual, far-travel, import-export, cultural, publishing, legal, and similar interests. Work demands are intense until Jan. 24. Hint: get up in the morning and do a lot: even prepare your work the night before. This will "eat up" routine demands, and free you for thinking, and for more important work.
Sunday/Monday bring those relationships. A new and good one might begin. Life's deeper side visits Monday afternoon (PST) to late afternoon Wed. All runs smoothly, except a wee bump in social areas early Tues. Good time to invest, research, seek pregnancy, make medical and lifestyle decisions.
Your intellectual side awakens Wed. eve through Friday. Law, far travel, media and publishing, philosophy, culture and love succeed. Saturday, aim for ambitious goals, a social standing boost. Someone feels deep affection; someone wants to split. A former spouse/flame might return any time during the 15 weeks ahead. Say "yes."
---
  LEO:  July 23-Aug. 22
The main accent remains on work, machinery, dependants and health, Leo, esp. Sun./Mon. This zone benefits you all the way to March, so keep your eyes out for a coveted machine, or a better employment situation. Your romantic and creative juices flow strongly until Jan. 24. Be gentle with children, same period.
Now to mid-May, you face tremendous luck in finances, investments, debt reduction, serious medical issues and major life changes, sexual intimacy, research and development of your intuition. You'll start to see this Wednesday eve through Friday — a good time to dig into any of these areas, esp. around Wed. suppertime.
Monday afternoon (PST) to late afternoon Wednesday brings relationships. A new love could start, or 2021's love could, finally, lead to intimacy, sharing a rent or mortgage, etc. Don't argue about goals early Tues. Saturday highlights big ideas, intellectual, far travel, legal, cultural and similar "broad" subjects — including love. (Love will be a real puzzle now to May.) (Other days are discussed above.)
---
  VIRGO:  Aug. 23-Sept. 22
The broad, general accent lies on romance, beauty, pleasure, charming kids, creative and risk-taking urges, Virgo. This zone isn't only lucky now — esp. Sun./Mon. — it is also significant, because this sweet fortune accompanies you until March 5 (North America) or 6 (Europe, Asia). A long-held love wish can come true. Until late January, be gentle on the home front: you can be frustrated, but don't turn your energy/ aggression into projects, renovations, etc. — DON'T start these before Feb. 3. Not wise to change homes, either.
Until mid-May, a relationship that has been fraying, might break. For singles, these almost 5 months ahead can bless you with a fortunate marriage, contract, opportunity, or relocation. These are highlighted Wed. eve through Fri. (PST).
Sun./Mon. feature that romantic, creative urge — chase it, start something, even a new relationship. Tackle chores and protect your "daily" health Monday eve to late afternoon Wed. You'll succeed, but don't mix work and "principles." Wednesday to Friday is described above. Saturday is sexy, tempting, could bring exciting intimacy — and/or a good investment, a valuable secret, or successful surgery. An old flame might return anytime this month.
---
  LIBRA:  Sept. 23-Oct. 22
Until late January, the general accent lies on home, domesticity, parents and children, nature, gardening, nutrition, security and "rest." (It's a sort of nature-enforced "hibernation," Libra.) These things are emphasized favourably Sunday/Monday, and will be favoured even past this week and month, to early March.
It will one an excellent time to renovate, repair, decorate, grow flowers, even to sell/buy a home (or find a better rental) — but DON'T start such projects before Feb. 3. Until then, handle domestic issues that are ongoing or derive from the past. Your wishes about a marriage prospect can come true before late January — be optimistic.
Sun./Mon. are discussed above. Monday afternoon to late afternoon Wed. features romance, creative and gambling urges, charming children. Again, all's fortunate, so plunge in — but not if sex is your goal. Tackle chores and protect your "ordinary health" Wednesday eve through Fri.
Now to May, your employment will expand, perhaps hugely — make sure you receive remuneration for it. You might invest in a machine, car, computer, tools — but wait until Feb. 3 onward to act on this. All runs smoothly, so charge ahead — but work alone Thurs., not in tandem. Saturday is for relationships, exciting meetings, dreams of relocation — and warm affectionate comforts where you are /live.
---
 SCORPIO:  Oct. 23-Nov. 21
The January emphasis lies on errands, swift, easy chores, calls/texts, visits and travel, paperwork and — curiosity. Ask questions! This area is highlighted fortunately Sun./Mon., but remains beneficial until March. Communications and visits can also help a creative work or a love affair, a romance, blossom and mature.
These, romance and creativity, sports/games, risk-taking, financial adventurousness, beauty and pleasure — these meet great good luck, perhaps the best in 12 years, now to mid-May. If you're single, don't hesitate, overcome shyness.
Wednesday eve to Friday highlights this benevolent, maybe super-lucky romantic/creative trend. Earlier, mid-week (Mon. afternoon to Wed., late afternoon) your home and family, property and security demand attention. Sidestep a disagreement Tuesday morning, and all will be good. Saturday is for chores, mild health cures, and, perhaps, a love note or charming prospect. All month, money will flow to you. Avoid spending, debt — keep that extra income!
---
  SAGITTARIUS:  Nov. 22-Dec. 21
You're on fire until late January, Sage, with a romantic, creative, temperamental, adventurous, courageous and determined attitude. Also you glow with sexual magnetism. January also emphasizes money, earned income, buying/selling, casual sex, and rote learning. These are mildly fortunate and pleasing, not only this Sun./Mon., when they're emphasized, but right into early March.
Dive into errands, easy chores, paperwork and casual contacts, trips and calls, Monday mid-afternoon to Wednesday late afternoon. All is smooth here, you'll get everything done — but watch out for cranky machinery/computers Tues. morning (PST).
Wednesday eve through Friday features something that will fill the 5 months ahead with super good fortune: your domestic sphere. Kids, spouse, garden and nature, nutrition, rest, security and property are bless to mid-May. This is a great time (to May) to buy and/or sell a home or other real estate — but WAIT until Feb. 3 onward to buy, sell, renovate, install a pool, etc.
Saturday is for romance, creativity, beauty and pleasure. A money or gift bonus might come your way, or you might buy a luxury item.
---
  CAPRICORN:  Dec. 22-Jan. 19
Your energy, charisma, clout and effectiveness are high now, Cap, to late January. However, I hesitate to use the word "effective," as indecision seems to float around you (also to late Jan.) — esp. about romance, creative and speculative projects, children, career and prestige plans. It's just as well, as another "delay factor" enters next week, to Feb. 3. So despite your present energy, either cool your heels with new projects, or take up old ones (old flames, too) — these will tend to succeed.
Now to January 24, beware dark alleys and belligerent people. The charisma that hovers around you now will last to early March — 15 weeks of affection from others. You'll notice it Sun./Mon., when your energy's highest. (And problems are almost non-existent.)
Monday afternoon to late afternoon Wednesday features $, buying/selling, earned income, etc. Only possible problem: if you overspend on "romance" Tuesday. Wednesday afternoon through Friday brings communications, travel, contacts and paperwork — these flow well, and will expand mightily now to mid-May. Good time to buy a car, travel tickets, set up a new telephone system, buy new stationery, etc.
Saturday is for home, kids, garden, nutrition, security, etc. A bonus: a sweet loving moment.
---
  AQUARIUS:  Jan. 20-Feb. 18
Continue to lie low, rest and recuperate, Aquarius, at least to late Jan. Meditate, ponder, "catch up" with management, head office, gov't or institutions — these will treat you honourably, graciously, this Sunday/Monday, but also for 15 weeks ahead. If you applied for a management position in 2021, you might get a favourable answer before late March.
If you do change jobs, your income should take a step up, as your monetary interests expand luckily now to mid-May. Until late January, your hopes and optimism revolve around a planned trip or visit, probably involving a man.
Sunday/Monday are for rest. This is usually a good planning interval, but I wouldn't bother — circumstances will change between now and early Feb. Your energy soars and your charisma rises mildly Monday afternoon to late afternoon Wed. Charge ahead, get things done, but don't start big projects that can't be finished in a week to 10 days. Maybe a domestic "kerfuffle" Tues. morn.
All money matters, income, buying/selling, etc., are featured Wednesday eve through Friday. Again, your path is smooth and your direction good, so proceed. Casual sex, rote learning also favoured. Avoid an argument over $, or mixing friends and money, late Thurs. Saturday brings friends, trips, communications, errands to start a busy weekend. You might receive some assurance, from a gov't agency, insurance co., or just a good ally.
---
  PISCES:  Feb. 19-March 20
A major wish could come true before mid-March, Pisces. The 15 weeks to that time are great for joining or re-joining a group, for old flames (friendly but sexy) and new attractions, for optimism, joy and happy days of affection! This lovely mood lifts you Sunday/Monday.
Monday afternoon to late afternoon Wednesday nudges you toward rest, quietude, withdrawal, pondering and meditating. (Usually I'd advise planning, but plans made in January are very likely to change.) Now to late January, higher-ups can be impatient, temperamental. Grin and bear it.
Wednesday eve through Friday emphasizes you. Your energy and charisma climb. Be a leader, see and be seen. (But don't start new, major projects before Feb. 3.) Saturday brings money, buying, selling. A great shopping day, esp. if you're looking for jewelry or other luxury items. A love affair might start — it's just a glance, a recognition, but can grow.
This is a smooth, fortunate, easy week, with only 2 minor cautions: 1) Tuesday morning, take care in traffic, and don't buy anything electronic or containing computer chips. 2) Avoid a disagreement (and/or wild driving) Thurs. night.
THE END.
AFTERAMBLE:
IF GRAVITY affects all things equally — a 1 pound ball will fall at the same rate as a 20 ton ball — then why does hot air rise? The electrons, protons and neutrons remain the same weight, and even if they didn't, why don't the heated atoms fall as fast and deeply as the cold atoms? It makes no sense. We were always taught that cold air, being more dense, would fall, but what has that got to do with gravity, when the weight or mass does not affect the gravitational pull? Surely I'm missing something.
***.  ***
What other animal wakes up in the morning and pulls on socks and pants and shoes, and buttons shirts/blouses, then hops on a travelling vehicle, works with others to build, say, a 1,000 foot tower, then home again to eat supper preserved in a mechanical coldness, later watches "the news" about the entire earth, and then goes to bed in sheets that it launders? What other animal has placed a few of its species on the moon, and brought them back safely? Or created an environment that can sustain human life for years while orbiting earth?
We are surely a unique creature, far beyond others. But that doesn't excuse us from being good. In fact it is through goodness that we will advance. It has always been so. Evil is seldom creative, except in spawning itself, like a virus to the vulnerable. But opposing evil, or simply wishing for the good of humanity, not even formally, is a spur to invention, I'm not sure why. This requires no real sacrifice.
Say you're a young entrepreneur, opening a fruit stand. As you work all day, the sun on the apples, dreams of expanding into toiletries or something else floating through your mind, all you have to do is be cheerful, to open your lungs and breathe in love of mankind, and beyond this of nature and God, and if you feel this already don't do anything else — you are contributing your goodness to goodness.
If you don't feel this way, if your mornings are unwelcome and your days grey, try speaking this as a little mantra in the morning and afternoon: all I have to do is be cheerful and helpful, to open my lungs and breathe in love of mankind, nature, God. After a few days of theism you might find a ray of sunshine enters your life.
Think of the great "events" of the last, say, 2000+ years. Rome, bringing roads and architecture to the world. Jesus, concept of mercy and that thoughts can be sinful. Khans — not sure what because I'm not a historian, often wish I was — but I suspect the various Khan expansions had significant effects on European culture, weaponry, etc. Something. The conquerors — Alexander the Great, Frederick the Great, Hitler, Eisenhower — they were both good and bad.
\In general, though, in these great people as well as great artists, writers, etc., we will almost always find one common thread: a love, love of their work and of humanity (and hopefully some for the spouse).
Looking over the last 2 millennia, right up to the explosion of democracy and the two world wars, I don't think/feel like the events and the main actors at their core, were evil. Hitler was evil, sure, But we have to call Eisenhower good if for no other reason than his specific task was to neutralize Hitler. But was Genghis Khan evil ? Was Alexander the Great, Caesar, or Frederick the Great? All were warriors, probably honourable within their codes.
Conquerors are hard to pin a good or bad label on. They wage war and kill many humans. But they also bring culture and new learning to a conquered people. I count conquerers as essentially "good" for without them humankind might not have left the caves. Certainly trade routes and cultural interchange would have been minimal. Without any evidence, I think the course of humanity has been toward good, solidly toward good, for a long, long time.
/30/