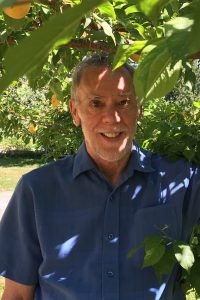 Email: suningem@gmail.com
If you are viewing this on a mobile phone, the Translate buttons and World Clock will appear at the bottom of this site. (请注意: 如果您在手机上看到这一点, 翻译按钮和世界时钟将出现在这个网站的底部.)
All times / dates: Please remember that all time references (e.g., "dawn") are PDT – Pacific Daylight Time zone. You can refer to the World Clock in the sidebar for a listing of various world cities or Google 'time zone converter' for your own zone.
NOTE: If you're looking for the Karmic, Luck, Love, Health, Career and Business, Home and Family forecast for the year 2020 – they are in my 2020 Astrology Forecast book. You can find the link to purchase this under 'PLATFORMS' in the navigation bar/menu at the top.
NOTE: in the Forecasts every week, I will not be inserting ("stay 6 feet apart") every time I mention romance or intimacy or "garden party." But you can insert it for yourself.
START NOTHING:  4:59 pm to 10:38 pm Sun., 10:38 pm Tues. to 1:20 am Wed., and 8:37 pm Thurs. to 2:16 am Fri.
WEEKLY FORECAST:
  ARIES:  March 21-April 19
Your last week of deep romance, creative surges and risk-taking urges, Aries. Speak up, start a conversation with someone attractive. Your family remains affectionate, supportive until early September. Your determination and courage — and sex appeal — remain strong and solid for the rest of this year.
Be home Sunday. Be patient with all obstacles — rather than yelling at the kids or whatever. Monday through the wee, pre-dawn hours of Wed. doubles up on this month's romantic influences. Although you might commit minor stumbles here and there, the major things go well. Love goes best Tues. afternoon. Tackle chores Wed./Thurs. — luck rides with you, you'll get lots done. A good time to buy tools, machines, but avoid those which use water or hydraulics.
Relationships rise in importance Friday/Saturday. Just as this happens, the Sun leaves your loving sign and enters your work area for a month. Whether this is the cause or not, love and romantic stuff just doesn't work these two days. With all relationships these two days, be cooperative and diplomatic, but don't let yourself be talked into an unwise alliance.
---
  TAURUS:  April 20-May 20
It's your last week of domestic concerns, Taurus. An important conversation might take place at home. Communications, visits and short trips, paperwork and easy chores help rather than hinder you for the next three weeks. Saturday begins an entire month of romance, heightened creativity and social courage. A lot of dealings and interplay with head office, the government or institutions the remainder of 2020 — work hard to handle this, to clear up what's holding you back, might be sapping your energy. (E.g., settle tax problems.)
Those communications, visits and short trips fill Sun., but not very fortunately. Act with caution. Monday/Tuesday double down on domestic concerns: home, family members, gardening and nutrition, mother nature, repairs and decoration, and thoughtful relaxation. Both days are good, but Tuesday is a little better.
A mild romantic streak begins Wed. morning, and gets a lot stronger Sat. morning on into September. If you're looking for love, your early approach should be conversational. Wed./Thurs. shower benefits on you, if you chase romance, creative, risk-oriented projects, sports, beauty or pleasure. Tackle chores and protect your daily health Friday/Saturday. This interval is filled with challenges, so proceed with caution, read labels, and follow safety rules.
---
  GEMINI:  May 21-June 20
One last week of curiosity, travel, calls/texts, paperwork and swift, easy chores, Gemini. Be quick, be verbal: communicate with others as much as you can. You remain more popular and optimistic than you have in a long time — now to next January. Your money picture still looks good until early September. You have embarked on a long, calm and wise path for the next 16 or 17 months. Advise others.
Protect your money on Sunday. Not a good day to buy anything that's not routine. Monday/Tues. bring errands, paperwork, casual contacts, communications, short trips and quick easy chores. Both days are good, but avoid a bit of disruption Monday p.m. You could meet someone, especially Tues., who becomes a good friend or introduce you to a group that you are simpatico with. A great day, Tuesday, to communicate with others, especially about enjoyable things such as games, pleasure and love.
Steer yourself toward home Wed./Thurs.. These are two splendid days when luck rides with you, so turn your attention to repairs, decorating projects, gardening, new security enhancements, and, most of all, your children's future. These issues will fill the four weeks ahead. But before these weeks start, Fri./Sat. awaken your romantic side, and might lure you into pursuit of someone attractive. Best not to, as your romance luck takes a bit of a dive this late week.
---
  CANCER:  June 21-July 22
One last week of chasing money, Cancer. Your career ambitions remain high, but exercise some caution as higher-ups might take some offence if you are too assertive. This advice lasts for the rest of this year. Your physical charms and gracious attitude shine now to early September. You should attract some admiring glances.
Your energy and charisma are tops Sun., but many obstacles face you. Use that energy to overcome problems. (Much success until 7 am PDT — to mid-afternoon in Europe, to late night in Asia/Australia.) Chase money Mon./Tues.: butter up clients, buy/sell, seek a pay raise, etc. Be cautious Monday afternoon and eve, but otherwise march ahead confidently. Bargains exist. Sensual intimacy can come easily, especially Tuesday. Make sure you are acting honestly.
Casual contacts, paperwork, trips and visits, mailing and other communications or errands fill Wed./Thurs. with bountiful results! You might get an answer you have waited a long time for. The only thing that may not work these two days is an appeal for partnership or significant cooperation. It is somewhat up to you to bend to another's desires or needs. Your home and family rise in importance Friday/Sat., but there seems to be little here other than obstacles and problems. Proceed with caution, and use these two days for rest and relaxation rather than starting any significant project.
---
  LEO:  July 23-Aug. 22
You are still in charge, Leo. Your energy, magnetism and charisma, effectiveness, clout and sense of timing remain superb — for one more week. Take advantage, start projects and be a leader. You can achieve favourable settlements with the government or head office until early September. (Settle that tax claim?) Remain wary of legal involvements — could be powerfully good, or a bear trap. (E.g., before 7 am PDT, or before mid-afternoon in Europe, or almost all Sunday in Asia, legal actions will tend to succeed — also from after supper Sunday to 10 pm PDT.)
Sunday's for rest, solitude, napping and pondering. Not so much a good day to form plans, as to foresee the flaws in any plans, and ponder how to fix them. Your energy and charisma soar upward Mon./Tues.. (Re-read the first few sentences of your message.) Monday's fine, but not good, noon to supper, for co-operation and relationships. Tuesday's fine, and has one of those good legal aspects, too. (Before 5 pm PDT.)
Follow the money Wed./Thurs. — buy/sell,  schmooze with clients, butter up the boss, etc. Pay and collect. Both days, good luck rides with you, so stride forward with confidence. This interval is a foretaste of the month ahead, which starts Sat. morning. But Fri./Sat. are no picnic — errands and communications beckon to you, but difficulties form a tough gauntlet of possible mistakes or "wrong tone." Better, maybe, to keep silent, read a book.
---
  VIRGO:  Aug. 23-Sept. 22
Your last week of weariness, Virgo. Already your social life is picking up, and your optimism with it. Your sexual, financial sides flare hot until January — much is good here, but proceed with some caution or forethought.
Sunday is for friends, gatherings and fun. Unfortunately, from dawn to dusk obstacles and conflicts arise, so enjoy the mood without attempting big things. Withdraw from associations Mon./Tuesday. Seek rest, solitude, and ponder your life. This interval passes fairly well, but exercise a light touch Monday morning and afternoon, especially in political, religious and similar discussions.
Your energy and charisma surge upward Wed./Thursday. This surge will be somewhat muted because you're still in this weary week. But these two days give you a solid hint of what the four weeks ahead hold for you. Those four weeks technically start Saturday morning, but Wed./Thurs. are benevolent and fortunate, so it would not be a bad idea to start one or two of your projects now. Be a leader, show your stuff! Friday and Sat. highlight monetary situations, especially your own. Both days are filled with irritating barriers, so don't attempt anything important.
---
  LIBRA:  Sept. 23-Oct. 22
It's your last week this year for celebration, popularity and social joys, and bombproof optimism. I would usually also include the "end" of flirtations, but you'll have plenty of these through December. Bosses and judges favour you until Sept. 6. One who approaches you now (before Friday, but esp. Mon./Tues.) might be a good love prospect, even a marital possibility.
Sunday's for ambition, but after 7 am, you encounter nothing but barriers. So act early (to 10 am on the east coast, mid-afternoon in Europe, and nighttime in Asia) to succeed. Optimism, happiness, social delights, popularity, entertainment and flirting fill Mon./Tues. Two great days, but don't chase deep romance Monday daytime. A wish might come true! (It's almost certain to, but often we don't notice when such fulfillment occurs, we just see it as the flow of the day.)
Withdraw from the bustling crowd Wed./Thursday. Ponder and plan, rest and relax, deal with civil servants and administrative types, advisors, mentors and agents. Be spiritual and charitable. This is one of the luckiest intervals this week, offering success with government, large corporations and institutions. Envision the four weeks ahead during these two days; you'll receive a remarkable taste of the events and situations to come — events that will favour you.
Your energy and charisma rise Friday/Sat., yet oddly, these two days start a month of quietude, weariness and lack of charisma — time to retreat within and recharge your batteries, but also to succeed with a special project or situation, probably a domestic or real estate one — after Fri./Sat., not during, for these two days are marked with difficulties. Be careful, be safe. Saturday night might bring a potential mate, lover or business partner — or an opportunity "at a distance."
---
  SCORPIO:  Oct. 23-Nov. 21
Your last week of career pressures, Scorpio. At week's end a month of celebration and social delights begins. Meanwhile, work hard; be willing to discuss work projects with others. You will actually be working hard all the way to January; this might cause or accompany a promotion. Your opinions of the world and of politics softens into early September. You might meet someone with a simpatico mind and soul, and a friendly romance could ensue.
Sunday is mellow and thoughtful, but after dawn (PDT) obstacles arise. Just slide through this day. That ambition, or the need to meet with higher ups, comes front and centre Mon./Tues.. Take care with relationships Monday daytime, but otherwise charge ahead. It might be a little late to start an ambitious project, but these two days are urging you to do so. Tues. offers work success or opportunity. (A good time to buy machinery.)
Happiness, optimism, popularity and social joys, including flirtations, pour into your life Wed./Thursday. This is a successful, rewarding interval — you might want to mingle your social side and your ambitious side. Retreat for some rest and recuperation Friday/Saturday. These two days hold very little joy or luck, so rather than expend efforts on some elusive goal, just relax and let the world dream by you. You will be glad that you rested deeply for two days, because Sat. starts a month of dancing — at least emotionally.
---
  SAGITTARIUS:  Nov. 22-Dec. 21
It's the last week of philosophical questions, international affairs, legal, cultural and intellectual involvements. Love can be part of the picture; if so, you will know this Mon./Tues. or late Saturday night. Good fortune awaits you in intimate, financial, lifestyle, medical and investigative areas until early September. A romantic streak continues strong until January; your creative side blossoms, same period.
Sunday is mysterious, alluring, and dangerous, at least from 7 am to 5 pm PDT. (Add 9 hours for Europe, 15 for China, etc.) Be guarded. Late Sun. night, and Monday/Tues., bring the essence of August: philosophical questions and everything listed in the first sentence above — and love. Monday might be a little disruptive in work areas until 5 pm. Otherwise, these two days flow very nicely in your favor.
Be ambitious Wed./Thursday. Bosses and authorities favour you, your money prospects look good, and work and machines go well. This might be too early to start any major career project, but it gives you a good taste of the opportunities that will face you later this month and in September. In fact, that month of ambition begins Sat. morning. The Moon, Friday and Saturday, is in a place of happiness, popularity and social joys. However, the aspects are not good, so enjoy the mood without acting on anything of importance.
---
  CAPRICORN:  Dec. 22-Jan. 19
The mists of mystery, though strong early week, shift and disappear mid-week onward, as a month of intelligence and "seeing" begins. Until early September, Venus adds her loving touch to all relationships. One you meet in the next three weeks might be willing to form a life bond with you. However, be cautious, as a friction influence lies in your domestic zone the rest of this year. In other words, you don't want to woo/find an affectionate spouse and then put him or her into an argument-filled home. You will learn one last secret this week, probably Monday/Tuesday.
Sunday brings you face to face with important relationships. They succeed very well before dawn (PDT) but after this until supper time, insurmountable obstacles seem to get in the way of any agreements. Secrets, mysteries, investments and finances, sexual intimacy, medical and lifestyle decisions, and commitment and consequence fill Mon./Tuesday. Avoid chasing romance Monday daytime. Otherwise this is a good time to make decisions and commitments, especially Tuesday. Your intuition is high, so depend on it.
A mellow, loving, compassionate mood and a wide view of the world flow into you Wed./Thurs.. Law, culture, intellect, fame, international concerns and statistics: these are favoured both days, and deeply. A whole month of these interests begins Sat. morning. But these two days, Wed./Thurs., give you a good taste of the successes awaiting you in the four weeks that start Saturday. Be ambitious Friday/Saturday — that's all they're good for.
---
  AQUARIUS:  Jan. 20-Feb. 18
One last week of open relationships, Aquarius. Late week, these contacts tend   to veer into deeper waters, of intimacy, funding and lifestyle commitments. (I call these deep waters because they can have major consequences. For example, sex can create pregnancy and thus bring a new life and a major change in the lives of the sex partners.) But before that, you have one big opportunity, relocation, or commitment to respond to, probably early week. Your workplace and workmates are pleasant and affectionate until early September.
Sunday is for work, machinery, and daily health. Pre-dawn, all these meet with success; but daytime brings many stubborn obstacles, so proceed cautiously. Relationships and opportunities – and perhaps some opposition if you are not cooperative and diplomatic —arrive Mon./Tuesday. Both days are good, but Tues. is better. Monday daytime needs care around relationships: you might want to end one, which is OK.
You get a foretaste of that deep and mysterious future phase Wed./Thursday. This interval is packed with good luck, so go ahead, invest, seek intimacy, research and seek out lifestyle alternatives. One caution: be careful with spending on minor items. Saturday begins an entire month of immersion in these deep waters. But Fri./Sat. themselves are filled with irritants and barriers, especially in legal, intellectual, far travel and cultural zones. Saturday night is all right: as long as you avoid a fight, you could make a good friend!
---
  PISCES:  Feb. 19-March 20
Hey, Pisces. A month of drudgery, chores, machinery and health concerns will end Saturday. Before that though, you should work diligently. In fact, a new work project might begin. A romantic vibe started recently and will last till about September 6. Money continues to flow to you and through you: bank it, and you'll be happy by January! If you ask for a raise Mon. or Tues., you just might get it. Strive, now to year's end, to make the money stream you are in become permanent. (E.g., when they ask you to do overtime, ask for a boost in salary.)
Sunday is for passion, romance and creative self-expression. Unfortunately, it's only good to dawn PDT — after this, barriers arise. Dive into chores Mon./Tues., but be careful with electricity and machines — and computers — Monday daytime. Tuesday (before 5 pm PDT) is good for the purchase of machinery. Relationships face you Wed./Thurs. — run eagerly to meet someone more than halfway. This is a lovely interval, if single you could meet love. You might form a good business or practical association. Relocation is also favoured; so are dealings with the public, fame, negotiations and agreements.
If you expect another person to be totally logical and forthcoming Thursday, you might be disappointed. But if you accept another's tendency toward imagination, dreaminess and intuitive decision making, you could reap a solid reward. These two days give you a strong taste of the month that will start Saturday — a beautiful month for relationships. Friday/Sat. brings possible health, private or financial problems. Take care, this is not a good time to invest, nor to push someone into intimacy.
THE END.
AFTERAMBLE:
NOTE:  THE FOLLOWING IS POLITICAL IN NATURE.
I don't want to predict the next POTUS, as I am emotionally involved, and that always renders my thoughts askew. (Doesn't mean I won't predict; just that I might be wrong.)
But I have to admit I'm flummoxed. When all the Democratic candidates for president — all 12 or 20 of them — were facing primaries, I singled out two: "Poor Joe (Biden)" I wrote "— not a chance." Kamala Harris, well, she was "too cruel to ever be president."
Now Joe and Kamala are running for the big prize. Obviously, Joe does have a chance!
I drew a horary chart for the minute I heard that Biden had picked Harris. (2:13  pm PDT, Aug. 11/20, Vancouver, Canada).
In this chart, Scorpio is rising (representing Biden) and on the partnership cusp is the Moon in Taurus (I assume this is Kamala). The Scorpio degree (in this chart, not in either candidate's chart) is one of cowardice; the Taurus Moon degree is one of suspicion, guardedness and misanthropy.
In terms not of degrees, but of signs, houses and aspects, Biden made a good pick. The Kamala indicator is in lucky aspect to Jupiter (the politician's planet), Pluto and Saturn, Neptune and Venus — five of eight planets. Mars is neutral, Uranus too, so only Mercury is in difficult position. (Kamala's rising sign, Gemini, is ruled by Mercury, so this might be an arduous road for her. She has power or command over Biden. She will be both his support and his "jailer.")
If we look at the solar chart of this news, then the Moon is in J & K's 10th of political rule, Uranus ninth (odd, disruptive but often future-seeing philosophies), and Venus and North Node, both good things, in the sector of public desires/acceptance. Not a bad chart! I would only worry about Mars in the house of secrets, secret alliances, and death. (That Mars might refer to the assassination possibility. Also to Kamala's Moon/emotions/ subterfuge.)
Kamala is a Libra Sun, Aries Moon, with Gemini rising, ruled by Mercury. In November, Pluto, Saturn and Jupiter will be in an "ending" (i.e., loss) sector for Harris. Jupiter, which often rules election wins for pols, will, Nov. 3, be in her solar 4th, when it should be in her 10th, the opposite house. For her as a Gemini rising, Jupiter will be in her 8th sign, a sector of secrecy — also not a political election plus.
Yet Trump is also a Gemini, so Jupiter does not help him either. (Trump has a Gemini Sun, Sagittarius Moon, with Leo rising. None of these signs are favoured election day. But that's not the whole story.)
Joe is a 27 degree Scorpio, with a Taurus Moon and Sagittarius rising. On Nov. 3, Jupiter is in his 3rd solar sign and 2nd rising house — neither political "win" positions.
On election day, the Moon's in Gemini, Trump's Sun sign and Kamala's rising sign. Obviously, this is the real contest: Trump vs Harris. It's a win indicator for both. (Yes, the Sun is in Scorpio, Biden's sign, on election day, but every election is held in Scorpio, and that hasn't helped Hillary, or Michaël Dukakis, or any other Scorpio except, perhaps, James Garfield.)
There have been 5 Scorpio Presidents, but 4 were born on or before election day (a "boost" factor). Biden was born long after election day (a negative influence). However, the one president who was born after election day was James Garfield, Nov. 19. Joe Biden was born Nov. 20. Garfield's degree (of Scorpio) says: "resolute and deliberate… shy of publicity… courage… sympathy and love for the needy and destitute…" (Shy of publicity: Garfield hardly campaigned at all.) Biden's (Scorpio) degree says: "a gentle way of getting things done… gift of gab… very sociable… political skill… (possible) double-dealing…deep rooted sense of responsibility…"
Garfield shared the same Moon sign as Biden: Taurus. He was assassinated early in his presidency. (Remember my assassination prediction.) Also, he was elected after running an unusually low-key campaign (which Biden's doing now).
I just wish they weren't such liars. At the outset, both are, like most politicians, patricians, aristocrats espousing the rescue of the poor and Black from the poverty they, the aristocrats, helped create. It's all a big con game. But these Democrats are much better at it than Trump, who's a sort of circus barker con man. The "trouble" with Trump is that he often speaks the truth; the Dems never do.
Kamala is half Canadian. She stated in the primaries that she was one of the first students in California to be bussed to a different school. The implication was that, being a minority, she was poor and lived in a ghetto — and look how far I've come! I'm exceptional, even precious! In fact, Kamala was raised in an upper middle class family; both parents were university profs. Kamala did bus a huge distance: she attended high school in Montreal, Canada, in Westmount, an exclusive neighbourhood for the wealthy and privileged, while her mother taught at McGill, one of Canada's elite universities. (Canadian prime ministers Trudeau —both of them — grew up and resided in Westmount, as did many Canadian billionaires.)
Perhaps it is the Canadian in Kamala that is so comfortable with universal Medicare – a program I believe in democratically and financially, while recognizing that American medicine is at least a decade more advanced than Canada's. Unfortunately, Canada's medical schools tend to breed incompetence and laziness. Med students say to themselves, well I'm just going to be a civil servant doctor paid by the government just to see people, so why should I try really hard? Why should I invent anything, or try to discover new methods, or even learn to diagnose properly? The government will pay me anyway.
(I say this from personal experience. Three Vancouver area MDs over the course of several years misdiagnosed my spinal stenosis…. Or rather, they didn't diagnose at all. Each one told me to go to a physiotherapist, and each time the physiotherapist said there was nothing wrong with me. My symptoms were rather definite: falling down, dizzy, always weak, sleeping 14 hours a day. But if the blood test didn't show a thyroid problem, it must be either psychosomatic or a muscle issue for physiotherapists.
Finally at my own request I was referred to a neurosurgeon, who upon seeing me, said if I didn't undergo surgery right away, I could be in a wheelchair for my remaining years. He put me in the hospital right away — a rarity in a country where patients usually wait months for admission. So, Canadian MDs, what's wrong with you all, besides laziness and boredom?
I guess what gets my goat is all these Democratic politicians claiming to be one with the poor and the outcast because they had so much poverty in their background. While, of course, all of them are rich and grew up in wealthy neighbourhoods. This kind of deception gets my goat. Biden (if news reports are correct) takes a billion $ bribe from China while he's vice-prez, but "I'm just folks, folks!" Kamala claims to succor the poor when as California's prosecutor and Attorney General, she left white collar and elite criminals alone and prosecuted legions of drug-addicts — but not the dealers. These are false people. Which doesn't mean they won't be elected!
More next week………
***   ***
Speaking of the Trudeaus, I wonder what Pierre up there in heaven thinks of his son's behaviour down here.
/30/