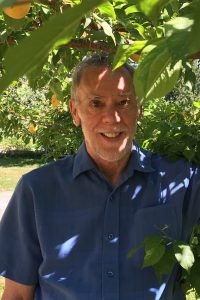 Email: suningem@gmail.com
If you are viewing this on a mobile phone, the Translate buttons and World Clock will appear at the bottom of this site. (请注意: 如果您在手机上看到这一点, 翻译按钮和世界时钟将出现在这个网站的底部.)
All times / dates: Please remember that all time references (e.g., "dawn") are PDT – Pacific Daylight Time zone. You can refer to the World Clock in the sidebar for a listing of various world cities or Google 'time zone converter' for your own zone.
NOTE: If you're looking for the Karmic, Luck, Love, Health, Career and Business, Home and Family forecast for the year 2020 – they are in my 2020 Astrology Forecast book. You can find the link to purchase this under 'PLATFORMS' in the navigation bar/menu at the top.
NOTE: in the Forecasts every week, I will not be inserting ("stay 6 feet apart") every time I mention romance or intimacy or "garden party." But you can insert it for yourself.
START NOTHING:   5:05 am to 8:32 am Sun., 8:09 am to 11:37 pm Tues., 4:42 am to 11:56 am Thurs., and 7:29 am to 11:33 am Sat.
PREAMBLE:
Where personal convenience is concerned, the hidden driver of all advances is miniaturization. Now we've gone beyond low tech miniaturization, into Nanotech levels. At some point there may be atomic engineering. It's odd how humanity has delved into sub surface zones in different fields simultaneously.
For instance, tech engineering delved into Nanotech levels about the same time as medical/chemical scientists were exploring microscopic DNA levels. This "doubling over/up" of humanity's genius is a powerful survival trait; in addition, it moves us further and further from having to survive. (Wow, I meant further and further from dangers to our survival. I think the first phrase might have been a Freudian slip. Or perhaps a future slip, because I do believe that in a far, far flung future, we will cease to survive in the traditional sense.)
***   ***
When I use the word "disruptive" in your weekly messages, I'm referring to a Uranus aspect. For Gemini, disruption usually involves the nervous system.  Scorpio, disruption tends to be an irritation. For Cancer, now to 2026, disruption opens new doors to friendship and perhaps to friendly sex. So one influence can have various effects, partly depending on your Sun sign. When the Chinese coined the term "opportunity in crisis," they were contemplating the kind of influence I call disruptive.
***   ***
WEEKLY FORECAST:
  ARIES:  March 21-April 19
This is your last full week of work and health concerns, Aries. Relationships are buoyed by a present romantic streak, and someone you are interested in is very willing to talk. (Applies to business and practical situations and objectives, also — someone might want a formal agreement or legal contract.) During the next nine weeks, be more contemplative than assertive; accept other peoples ideas and prospects/goals.
A romantic streak throws your heart and mind Sunday breakfast time to just shy of noon Tuesday (PDT). You will not be totally successful, partly because you're really in a work phase, not a love phase. (That love phase will start next week, in a mildly challenging but intriguing way.) Two good things: Monday afternoon favours sex and intimacy, career and financial actions; very late Mon. night to about dawn Tues. offers a lovely romantic opportunity. However, if this is someone new, he/she won't make a comfortable life-mate.
Tackle work and health concerns midday Tuesday to midday Thursday. You will encounter much success. This is generally a good interval to purchase machinery or tools, and to institute new, more nutritious food programming. Work efforts will enhance your career prospects. One caution: avoid any item Wed. afternoon/evening that uses or controls water (any fluids or gases). Also, you might disagree with someone about your career or legal goals late Wed., early (pre-dawn) Thurs.
Relationships, fresh horizons and opportunities (some new, some old) rise to fill Thurs. lunchtime to Sat. lunchtime. To some degree, this will afford you a preview of the four weeks that start Sept. 22. Don't be dismayed if your approaches end (late Fri., early Sat.) in refusal and confusion. Let others make the first move. Then meet them with cooperation or a very diplomatic "no." Soon you will meet better conditions in important ties. Dive deep to find answers Saturday pm.
---
  TAURUS:  April 20-May 20
Your romantic phase lasts another 10 days, Taurus, so make the best of it! The monkeys on your back — back taxes, head office, or just a really irritating person, perhaps a loved one's poor health – pick your poison — these monkeys fall asleep, or at least take long naps, now to mid-November. Communications continue to steer you toward work and employment. Your family and home support you with sweet affection. Both trends last until September's end.
Keep yourself near home and keep family, at least in your heart, Sunday morning to Tues. noon. Good and bad luck mingle here, but it's mostly good. Your spouse, business partner or another important relationship succeeds through Monday p.m. You might also be able to solve a problem involving civil servants or your employer's administrative office.
Fall in love mid week (Tues. noon to Thurs. noon) — or chase a creative, speculative, beautiful and/or pleasurable goal. Life pours its bounty on you (now, what kind of bounty?). You might face a choice between friendship or a friendly affair and deep, passionate romance.
Tackle chores and health concerns Thursday p.m. to noon Saturday. Things run fairly smoothly here, but tend to fall apart late Fri. night into Sat. morning. Read instructions, avoid chemicals and sharp tools Sat. Saturday pm brings relationships — and surprises.
---
  GEMINI:  May 21-June 20
The emphasis remains on your domestic situation(s) for 10 more days, Gemini. This might be the most fortunate, and certainly the most effective and significant domestic trends — events and opportunities — in some time. Enlist your family if needed. Don't be shy: if you feel like writing a love note to someone, do so! Communications remain fortunate and affectionate in many areas.
You will remain unusually friendly and optimistic about your future right into next January. However, now to mid Nov., although you will remain optimistic, not much solid progress occurs. My advice: just enjoy your friendly mood without trying to build anything lasting upon it. A friend, a group or a lover might return from the past now to mid-Nov.; this is best Sept. 22 to Nov. 1.
Communications and paperwork, short trips and errands, friendly contacts and curiosity give you wings Sunday morning to Tuesday noon. So fly — you'll get much done and meet interesting people. Ask questions. Mild disruption Sun.; you learn the secret Mon.; and an old wish may come true early Tues. morning. Not a good time to communicate with government or administrative types.
Mid week, Tuesday noon to Thurs. noon, the main theme of this month comes solidly: home, family, mother nature, gardening and landscaping, nutrition, security, sales territory, stomach and soul, repairs and decorating, etc. Favourable aspects urge you to spend on your home, or invest in real estate, especially late Tues. into Wed. afternoon. Avoid water — e.g., don't buy real estate near water, avoid water machinery such as washing machines, throw out stale milk, etc.
Romance and creative or speculative urges nudge you Thursday p.m. to Saturday noon. Love is sweet, but do not push for intimacy, and generally be understanding. Much better love vibes will come next week onward. Tackle chores Saturday p.m., but be careful with electricity.
---
  CANCER:  June 21-July 22
Your busy days will last for at least 10 more days, Cancer. So dive into communications, paperwork, short trips and errands. Money, earnings and purchases remain lucky all month. Conversations… or official letters… occur on and affect your domestic situation. Your career and worldly status have been both energized and criticized for the last 2 1/2 months. This influence will last until early January, but from now to mid Nov. you get a bit of a break. For instance, an overbearing boss might be called away for a month or two, or the flood of demands from higher ups will slacken for some weeks. Welcome their indecision!
Pursue money concerns Sunday morning to lunchtime Tuesday. Buy/sell, persuade clients, work longer to earn more, etc. A good agreement can occur Monday, and late this night or early Tues. you could make a nice, telling career or business move. Lunch time Tues. to lunchtime Thurs. brings back the busyness mentioned above: errands, short trips, etc. You will handle your tasks with aplomb, and meetings and communications could lead to sparkling opportunities, especially Wednesday. Stick to light and surface subjects or details; avoid large, ponderous ideas or topics.
Turn toward home and family Thursday p.m. to Saturday noon. Hug the kids, putter around, and get lots of rest. Don't tackle anything too large, as it can create a rift between you and your valuable spouse or partner. Sat. night is romantic: nothing huge; seek mild progress, or a good film, hockey game, whatever.
---
  LEO:  July 23-Aug. 22
The emphasis remains on money and possessions, Leo, for ten more days. In astrology, memory is a possession; so (perhaps from chauvinistic roots) is sex — sex as a sensual pursuit, w/o real love, w/o even romance. Your personal looks and personality attract others all September. Many quick conversations and short trips will occur.
Your legal, cultural, international, intellectual and love spheres have been very active since late June, and will remain so until January 6, 2021. (Good action here, should you act, late Mon. night and early Tues. morn — PDT.) But now to mid Nov., these areas might tread water. Contacts and projects from the past may occur in this arena — law, far travel, intellectual, etc. Someone you were once deeply in love with might reappear.
Your energy and charisma soar Sunday morning to Tuesday noon. Be a leader; start things and encourage others to join in. But don't charge heedlessly ahead, for your luck is not constant. Monday brings success with a job or a machine search. Midweek doubly emphasizes this month's accent on money and possessions. Good luck rides with you here, so charge ahead. Work produces good money Wed.. Talk to key career people Tuesday pm.
Thurs. noon to Sat. noon brings errands, paperwork and communications, short trips and visits. Proceed in a conservative fashion; realize others, or work regulations, can fence you in. Make no casual promises. Saturday night is for the comforts of home.
---
  VIRGO:  Aug. 23-Sept. 22
You're still on top Virgo! Your energy, effectiveness, magnetism and confidence win the day. But with you, there are always two things going on. This month, your (perhaps unusual) extroversion is balanced by a soothing  and fortunate inner or spiritual life. Much talk and quick actions in the money area until late September. Your sexual, financial and investigative learnings, powerful since last June, will remain so until January 6. But now to mid Nov. brings a mild slackening of this influence. It remains, but yields few results.
If you have a wild love affair going on, this "slack period" might test either your own, or if you're a woman might affect your partner's, sex drive. That's okay, this is a breather, a chance to sift through your relationship — or ambitious financial goals — and make their "base" stronger. The investigative side of this influence will actually grow stronger over the next eight weeks. You can learn some very valuable secrets about investing and debt — or about a skeleton or two that's been rattling around your closets for a while. (Perhaps a long while!)
Retreat Sunday morning to lunchtime Tues. (PDT) — rest, replenish emotional and mental battreries. Meditate, contemplate, let plans drift toward you. Be charitable and spiritual. Good and bad luck are mixed, but Mon. daytime and very early Tues. morning open doors: Monday to love and/or happiness with children (or a great invention), and Tuesday to "secret action," sex, or a wee financial triumph.
Mid week, Tues. noon to Thurs. noon, your leadership qualities, your energy and pizzazz blossom. Start important projects, get things done, and grab/accept attention. Love and domesticity become natural partners, especially Wednesday. But if you're trying to woo someone, do not talk about money or possessions. Thursday p.m. to Sat. noon brings many concerns, and possible sexual attractions. Be cautious in all this, as what starts well might end in aggravation or refusal. Saturday night is fairly good for driving and communications – in fact, an unusual mutual attraction might take place with an unpredictable, intelligent person.
---
  LIBRA: Sept. 23-Oct. 22
Continue to lie low, Libra, for 10 more days. Rest and replenish, seek spirit and be charitable not only in dollars but in your heart, and deal with civil servants, admin workers, and medical types. Despite your present weariness, you will be quite talkative. This might lead to one or two confidential discussions. Also, despite your present weariness, your popularity is rising, so is your optimism, and a few social joys will come your way, until early October.
Since late June, something involving a significant relationship has evolved. This will continue developing until January 6, 2021, and might end in a business or love partnership. However, now to mid November, this influence will tend to run in circles rather than yield tangible results. Be patient, for this is just a time for you both to catch a second wind and to sift through your arrangement, to eradicate flaws and fill in missing pieces, etc. And if this doesn't work out, 2021 will bring you the best romantic luck in over a decade. You'll be happy, sooner or later!
That optimism and taste of social joy will occur this Sun. morning to lunchtime Tuesday (PDT). Have fun, feel the breeze of happiness on your cheek, but don't go overboard. You can start a successful home-gov't-background-aid-permission-research or self-improvement project Monday. Sweet nothings with a handsome person late Mon. night to dawn Tuesday?
Withdraw Tues. noon to Thurs. noon. Re-read the first three sentences of your message above. Good luck fills this interval, so proceed with confidence in background or gov't-related (and other) concerns. Avoid two things late Wed. and early Thursday: chores or swimming, and arguing about domestic issues. Your energy and charisma rise Thurs. noon to Sat. lunchtime. Use this energy to solve a long-standing domestic problem. Not the best time to start a big new project. Saturday evening's fairly mellow, but watch your spending.
---
  SCORPIO:  Oct. 23-Nov. 21
A week and a half left to celebrate, Scorpio. Don't worry about the time, just go out and have fun – your optimism and friendliness are at a real peak, especially mid week. As if the cosmos was giving you the nod, now your work also slackens a little to give you some party time. (Apropos of nothing, some of you have not yet found true love, but you will, before 2026 — many of you in late 2021, into 2022.)
The work intensity you have felt since June continues to early January. But now to mid Nov., the source of this work seems to slow as if indecisive… And this gives you some respite. One of the best uses of this breather is to go out and socialize, even flirt, even more — until the middle of next week. After this, through October, your respite from work should be spent in rest and recuperation… partly because you will need a lot of energy to complete 2020s major chores in November/December. Some confidential discussions will occur this week and next. Higher-ups treat you favourably all September.
You might be speaking to one of those higher-ups between Sun. morning and Tues. noon. The result is not guaranteed. Just show your best face, be honest and eager, and you'll come through. A wish could come true. Midweek touches you with a wand of happy-go-lucky — don't fight it. Take a brief break from slavery. You will be gratifyingly popular and feeling friendly — call someone. Again, a wish might come true.
But withdraw from the crowd Thurs. noon to Sat. noon (PDT). Rest, contemplate and plan. Not a good time to deal with gov't, agents, institutions, warehousing, as aspects promise future struggle, not success. Your energy rises Saturday p.m., starting a satisfying weekend. (For instance, romance next Sunday afternoon.)
---
  SAGITTARIUS:  Nov. 22-Dec. 21
Remain ambitious for 9 more days, Sage. (To Sept. 21.) Deal with higher ups, authorities and VIPs, esp. midweek. Conversations will occur around, or involve, your hopes for the future and your social group. Someone who flirts with you is interested in a deeper relationship. Your luck is good all Sept. in legal, educational, media, cultural, far travel and intellectual areas. Good time to launch a lawsuit. (Don't blame me later, tho!)
Romance and creativity, beauty and pleasure have contributed many moments of hope and joy since late June. This romantic intensity lasts until January. However, now to mid Nov. this romantic train seems to either slow or go backwards.
A wise, mellow mood steals over you Sun. morning to lunchtime Tues. Focus on big ideas and long distances. Your luck isn't extremely strong, so go forward cautiously. Monday could open a door to management levels. Tues. morning favours romance. Let your ambitious horse out of the stable midweek, Sage. Good luck rides with you, and you can really impress the boss or another VIP. A promotion is possible. You might have to explain your long hours to the family Wednesday. Don't argue about money with a friend or complain about club dues, strata fees etc.
A mood of celebration enters Thurs. noon to Sat. lunchtime. Your popularity, friendliness, optimism and general joy in life — all rise to make this interval a happy one! However, watch your spending carefully, and don't try to build anything permanent these couple of days. Just enjoy the fun. Retreat Saturday p.m. — you face a restful weekend.
---
  CAPRICORN:  Dec. 22-Jan. 19
The main focus lies on far travel, international affairs, import/export, law, culture, intellectual affairs, publishing and fame — and love. The intensity you have experience on the home front since late June slackens now to an almost relaxed level. This, to mid Nov.: then, to early Jan., the intensity will return. Until then, sift through your home oriented plans to separate the do-able and desirable from the impractical. But DO NOT start new renovations, construction or landscaping before mid November. A former, neglected project or domestic duty might return — so might a "prodigal son."
Dig deep for answers Sun. morning to lunchtime Tues.. Research, investigate, listen to your intuition. Sexual and financial lures tempt you. Be honest, upright. Your luck is not high here, but you could spy a brief real estate or related opportunity late Monday night to dawn Tuesday. You could also walk through a very successful door to one or more of the themes listed in the first sentence above — far travel, international affairs, etc., esp. Monday.
These far travel, etc. interests expand mid-week (Tues. noon to Thurs. noon).  Now major luck does accompany you, so march forth with confidence — but not arrogance, for someone might be waiting to pop your balloon. Ambition, career, prestige relations and your worldly standing are slated Thurs. afternoon to noon Saturday. Most people will be unlucky during this short interval, but their problems can be your success… Or, looked at another way, the obstacles that face you are actually rungs on the ladder of success.
---
  AQUARIUS:  Jan. 20-Feb. 18
Your last full week of mysteries, Aquarius. Dig deep for treasure; research, investigate, and listen to your intuition. It's time to make some decisions about your lifestyle, health, finances, assets and debt. You might be strongly attracted to a lust-driven situation. These themes arise strongly from Tues. noon to Thurs. noon, an interval that is packed with good fortune, especially in home/family, social, and management areas. Make changes or jump on opportunities during this mid week. Do nothing unethical or dishonest: it would have repercussions.
Exciting relationships arrive Sun. to Tues. noon — exciting mainly because these relationships hold so much potential. A significant commitment, perhaps involving management or the gov't, could reward you with future benefits, especially in the career area. You might meet someone early Tuesday morning who likes to hear you talk. I have already described mid week in the paragraph above.
Later, Thurs. noon to Sat. noon, brings a mild, wise, understanding mood, and a hankering for foreign places, intellectual environments, media to broadcast the truth, and cultural belief systems. Don't try too much nor get into argumentative discussions, as your luck is not really good here. Best to observe and contemplate. Saturday pm brings practical thinking, ambition and "status challenges."
---
  PISCES:  Feb. 19-March 20
Relationships — they bring opportunities, love and a new kick at the can of the future, and possible competition, challenge, even enmity. The difference between facing good or bad relationships will likely be found in your own past actions and attitudes. These matters come to a peak midweek, a rather fortunate interval (Tues. noon to Thurs. noon) so the good should far outweigh the bad. Look for open doors to success in career, management, social and life-mate areas.
The money whirlwind that has swirled around you since late June will continue until next January. However, that whirlwind slackens to a light breeze now to mid November. Use this interval to catch the second breath, to go over all your spending since June and tie yourself down to a realistic, healthy budget for this winter ahead. Until late Sept., secrets and confidences might come to you, especially about an important relationship. All month, work and your workplace are pleasant and affectionate. You might trigger a workplace romance. Protect your health from too much sugar.
Health and work are the main focus Sun. morning to Tues. noon. This is a fairly workable interval into which neither great good nor terrible luck enter. An intelligent friend is particularly simpatico with you now. Late Monday night and early Tues. morning offer a small but fortunate money action. I have already discussed mid week in the paragraph above. Later, Thursday lunchtime to Sat. noon, life's depths and mysteries rise to the surface. Your luck is not good, so don't start anything important. Do, though, research, dig for secrets, and make medical and lifestyle decisions. Saturday pm into Sunday your abstract intellect awakens, seeking answers, big ideas, and distant possibilities — and love.
THE END.
(Sorry, no AFTERAMBLE.)