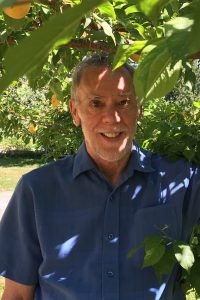 Email: suningem@gmail.com
If you are viewing this on a mobile phone, the Translate buttons and World Clock will appear at the bottom of this site. (请注意: 如果您在手机上看到这一点, 翻译按钮和世界时钟将出现在这个网站的底部.)
All times / dates: Please remember that all time references (e.g., "dawn") are PDT – Pacific Daylight Time zone. You can refer to the World Clock in the sidebar for a listing of various world cities or Google 'time zone converter' for your own zone.
NOTE: If you're looking for the Karmic, Luck, Love, Health, Career and Business, Home and Family forecast for the year 2020 – they are in my 2020 Astrology Forecast book. You can find the link to purchase this under 'PLATFORMS' in the navigation bar/menu at the top.
NOTE: in the Forecasts every week, I will not be inserting ("stay 6 feet apart") every time I mention romance or intimacy or "garden party." But you can insert it for yourself.
START NOTHING:  Before 1:43 am Sun., 5:47 am to 2:28 pm Tues., and 9:48 pm Thurs. to 1:23 am Fri.
PREAMBLE:  
(All's in the AFTERAMBLE.)
WEEKLY FORECAST:
  ARIES:
 

March 21-April 19

The emphasis remains on work and health, machines and tools, employees or employers. Nap often. Dress and eat sensibly. Perform your duties as caregiver, to kids and pets. Conversations and texts will arise between you and your spouse, or with a potential mate… Or with business partners, etc. — all until September 27. 

Your romantic side blossoms now until the beginning of October. With business associates, you are likely to show a good streak of creativity and inventiveness that can save your project and push it to the next level. Romance seems almost guaranteed. There's only one flaw: between September 9 and November 13, a subtle but definite hesitation or indecision dogs your steps. If you are a male Aries, you might find yourself hesitating in intimate moments.

Just past Sunday midnight to mid afternoon Tues., money matters grow in importance. Your luck is very good Mon., so charge ahead with shopping, contacting clients, asking the boss for more work or a pay raise, etc. If you have lost something, now is a good time to look for it. You might charm someone into your boudoir.

Errands, paperwork, short trips and communications fill late Tues. afternoon through Thursday. These go well Tues./Wed. — an excellent time to communicate with higher ups. But difficulties loom Thursday. Head for home Friday/Saturday. Hug the children, relax and putter around with minor chores or the garden. Good luck and bad mingle, but you can make some excellent progress, or grab an opportunity,  early Saturday to late lunchtime (1:45 pm PDT). Avoid deception Friday, and do not push matters Saturday evening.
---
  TAURUS:
 

April 20-May 20

Two more alluring weeks of nature's poetry, beauty, pleasure, creative self-expression, and risk-taking — and romance! However, conversations now revolve around work and health subjects. Your home grows more pleasant and affectionate now to September's end. A situation that has been draining you for some months now gives you a certain respite until mid November. Use this time to work on a solution to that situation, for it, or a similar one, will return from mid-November to next January. An old, former adversary might return in the eight weeks ahead. If so, realize that he or she is considerably weaker or less determined than before.

Your energy and charisma surge upward Sun. to mid-afternoon Tuesday. Be a leader, encourage others, and start significant projects. If you're sweet on someone, now is the time to approach them. Sunday night to Tues. dawn is best action. You feel loving and healthy: encourage others, lend them some of your good feelings!

Mid week, Tues. afternoon through Thurs. offers financial and sensual rewards until Wed. morning; after this, be more guarded. A romance opens the door to you. Errands, paperwork, friendly contacts, short trips and visits and communications fill Friday/Saturday. Good and bad luck mingle these two days, so proceed with care and be ready to drop one thing and pick up another. Avoid deception Friday. Saturday daytime, to late afternoon, favours your efforts… And might bring a new friend or the fulfilment of a wish.
---
  GEMINI:
 

May 21-June 20

The main accent remains on your home and family, Gemini. Security, retirement, gardening and mother nature, and love of children are important themes for the next two weeks. Your communications and short trips lead to affectionate responses now to late September. In addition, you grow much more talkative now about love and romance — until early October.

If you're a writer or intellectual worker, the few weeks ahead are a great time to produce masterpieces. You might take a vacation now, or fall in love — though it's a little early for the latter. You've been unusually optimistic the last two months, and will remain so until early 2021. However, this week until mid November your optimism slacks a little and you might dream more about someone from the past or a past situation returning. And they might!

A quiet period, Sunday/Monday. Rest and ponder and plan. Interface with ovement, institutions, head office, health workers, agents and advisers. Be charitable and spiritual. Monday could bring unexpected rewards: a valuable secret, a government bonus or permission, a sexual hint from someone, etc.

Midweek, Tues. mid afternoon through Thurs., your energy and clout, timing and effectiveness, and charisma rise nicely. Tuesday/Wednesday offer splendid luck, especially in financial, home, sexual and research zones. Start something – but not in the career area. Chase money, buy/sell, butter up clients or ask the boss for a raise Saturday morning to just past lunchtime (PDT — afternoon to about 9-10 pm in Europe, Sunday in Asia).

---
  CANCER:
 

June 21-July 22

Cancer, the focus continues on minor intellectual activities, memory and rote learning, swift and easy chores, paperwork and communications, media and reports, short trips and casual contacts. Until late September, communications will revolve around your home and family, or perhaps real estate, sales territory or security initiatives. Much of this is in a planning or contemplative stage; the actual work will probably come late month or in October. Your money picture looks quite good until early October. You'll be able to purchase a luxury item.

Your career has either been going great guns, or has faced a whole bunch of guns figuratively speaking, since the end of June. This influence will last until early 2021, but during the nine weeks ahead your career will, mildly, tread water, as results seem elusive. Don't be fooled though, this is just a breather and forward motion will resume in mid-November. Use the intervening nine weeks to plan, and review your actions since June. You will be preparing another base from which to launch new career projects or initiatives.

A wish can come true Sun. to Tues. mid-afternoon. A happy interval — your popularity and optimism rise, flirtations tickle your heart and friends, groups welcome you. If single, you might meet a future mate; if attached, keep your eyes open for potentially valuable opportunities (perhaps at a distance; relocation might be required).

Midweek, Tues. afternoon through Thurs., find a quiet place to rest and contemplate. You need to replenish your physical and emotional reserves. This is a fortunate time to Interface with civil servants, management workers, agents, advisers, warehouse operators, and spiritual and charitable people or organizations — at least until Wed. morning. After this, exercise caution, hesitation. Your energy and magnetism surge upward Friday/Saturday. Usually I would advise you to start new projects now; however good and bad luck mingle these two days so it's hard to pick a winner amongst your options. Still, you might trigger some happy things, love, travel and/or learning, from dawn to mid-afternoon Saturday.
---
  LEO:
 

July 23-Aug. 22

The main general emphasis for the next two weeks, Leo, lies on income and spending, buying and selling, tools and machinery including cars and computers, and on sensual attractions. You will definitely experience that last one, as Venus enters your sign now to early October. You'll have a string of good hair days and others will be attracted to your charms, especially your more gentle side.

You're quite the chatterbox now to late September, restless and curious. Take advantage of this, ask questions, peruse the media, and hop in the car to go see something you're interested in. A lawsuit, cultural event, wedding or other ritual, school entry or international trip might be delayed until mid-November onward. Don't worry, this isn't an end of those things, merely a pause until forward motion returns in November.

 Be ambitious Sunday to mid afternoon Tuesday. Charge after career goals, ask the boss for both more responsibility and more money, or otherwise make your mark, especially Monday. You could succeed beyond your expectations! Optimism, popularity and welcoming friends, flirtation and a golden view of the future bless you Tues. afternoon through Thursday. Thurs. is rather messed up, but Tuesday and early Wed. morning are filled with good fortune — make your bid!

But retreat from the bustling, hustling crowd Friday/Saturday. Sleep, contemplate and plan, examine your own actions, position and soul. Good and bad luck mingle equally these two days. Avoid deception and deceptive people Friday. You can fortunately approach a sexual, work or financial situation Saturday between 6 am and 1:45 pm PDT (afternoon/evening in Europe; early Sunday in Asia).
---
  VIRGO:
 

Aug. 23-Sept. 22

It's your time, Virgo! You're at the top of your game, energized, confident, effective. Others, who may have ignored you in the past, now listen. Be a leader, encourage others, start significant projects and add your voice to important discussions. Despite your strong public profile at present, your inner life blossoms with affection and good sense — love yourself! You will be talking about money until late September: send out bills and invoices and peruse the internet for low prices on needed items.

Since late June, you have been strongly sexualized; in addition, you have focussed on finances, debt and investments, medical and lifestyle issues, and research. These continue now to mid November, but in a "treading water" way; you might find results are elusive. Use this time to research even more, and to sift through your plans in these areas (finances, sex, et al) because November to next January will bring forward motion in these zones once again – perhaps so powerfully that it can change your life.

Everything's mellow Sunday to mid afternoon Tuesday. Travel, international affairs, intellectual pursuits including school, love, legal and cultural events open their doors wide to welcome you, esp. Monday. Tuesday afternoon through Thurs., great good luck speeds you towards your goals in romance money, and (especially) career. You might be romantically attracted to someone above your station. But gear down Thursday, when luck goes out for cigarettes and doesn't come back. New hopes, optimism, popularity and social urges arrive Friday/Saturday. Your actual luck swings between good and bad, but you'll hardly notice as glee sings in your heart. If you want to act on anything, do so between dawn and early afternoon Saturday (PDT).
---
  LIBRA:
 

Sept. 23-Oct. 22

Remain quiet, Libra. Wow, that's not quite right, as you will be doing a lot of talking in September. In addition, you will be in a celebratory mood now to early October, despite the present overall atmosphere of weariness and inner contemplation. It's a good week for research, replenishing your reserves through rest, and dealing with government, management workers, health professionals, agents and advisers. Be charitable and spiritual: recognize karma.

The arena of relationships, opportunities, and potential enemies — heightened and intense since late June — slows down from the middle of this week to November 13. Use this time to grow comfortable with someone or to re-examine and tweak recent opportunities, or to make peace with or at least practice benevolent neglect toward former enemies/competitors. Prepare the groundwork, because mid-Nov. to next January will be packed with significant developments in this zone. Until mid-November, refrain from criticizing a mate/lover, esp. if you're a woman.

Dig deep for hidden treasure Sun. to mid-afternoon Tues. — Monday's best. Research, invest or clear debt, and make lifestyle and perhaps medical decisions. The changes that occur now will alter your life. Midweek, Tuesday afternoon through Thursday, brings a sweet, mellow and wise mood. Chase international travel, intellectual pursuits, legal, cultural and societal events, and love. Your luck is great Tuesday/Wednesday, but it deserts see you Thursday. Time actions accordingly. Be ambitious Fri./Sat., on career and status fronts. Good and bad luck mingle, so remain alert and ordinarily cautious. Best time: Saturday from dawn to mid-afternoon. If you are doing chores Friday, be careful with chemicals and infections.
---
  SCORPIO:
 

Oct. 23-Nov. 21

Dreams can come true, Scorpio! The two weeks ahead are packed with optimism, friendly and loving feelings, popularity and social delights, and entertainment. Bosses and authorities favour you now to October 2. However, one part of you remains hidden and private now to late October: here, you deal with karma and spirit, mercy and forgiveness. (Re the last two, you have to give to get.) Your work, intense since late June, will slacken a little now to mid-November. During this time, a former job might return. Be careful with tools, machines for 9 weeks. 

Relationships grow Sunday to mid afternoon Tuesday. You will also face fresh horizons and new opportunities — grab these Sun. and Mon. when good fortune accompanies your efforts. Hidden treasures, sexual desires, heightened intuition, mysteries and temptations fill midweek (Tues. afternoon through Thurs.). Tuesday pm to Wednesday morning is a very fortunate time, but be alert and cautious after this, and all Thurs. A social wish could be granted.

Wisdom, intellectual pursuits, far travel, and cultural, legal and religious goals arise Friday/Saturday. Good luck and bad mingle these two days, so be willing to drop something that isn't working, and pick up something more promising. Love is in the picture; it might deceive you Friday, and bless you Saturday before 2 pm (PDT).
---
  SAGITTARIUS:
 

Nov. 22-Dec. 21

It's time for ambition, Sage — career, prestige relations, worldly standing, and status goals, for two weeks ahead. In September, you will hold optimistic conversations about the future, perhaps a mutual future. Your legal, intellectual, travel, publishing and love interests will shine with a mild but sweet good luck all month.

Romance, which has been fortunate and intriguing since late June, backs off a little bit this week to November 13. This does not mean a relationship is ending; rather, it hints at a breather, a chance for you and your loved one to sift through your feelings and intentions and improve your relationship. It's a maturation process. During this time, if you're female and want happy love, DO NOT criticize him now to mid-Nov., especially around the sexual area, performance, etc. Don't worry, mid-Nov. to next January, the love fires will flare with new fuel. (Perhaps even a new lover, if the Sept. to Nov. period was your last straw.)

Tackle chores Sun. to mid afternoon Tues.. You will accomplish a tremendous amount, especially Monday. Your work efforts can lead directly to more money or a pay raise. Relationships, relocation themes, fresh horizons and new opportunities fill Tuesday afternoon through Thursday. If you have something to discuss, or an opportunity to grab, do it Tues. to early Wed. morning. After this, results slow down, even prove elusive. A money opportunity stands out. A loving partnership "proves itself" Tuesday/Wednesday. (While an unloving one might break Thursday.)

Friday/Saturday accents hidden forces, your subconscious, heightened intuition, and financial, sexual, medical and lifestyle commitments. Don't be quick to make those commitments, as Fri. is deceptive, and Sat. ends with a Mexican standoff or barriers too high to scale. To succeed, act from dawn to 2 pm Saturday PDT).
---
  CAPRICORN:
 

Dec. 22-Jan. 19

Two more weeks of travel, intellectual pursuits, publishing/media, cultural, legal and philosophical concerns, Cap. This mellow, wise time is made more mellow now because the planet that was driving you in domestic areas, and maybe wearing on your temper, now retrogrades until Nov. 13. This will bring some relief from domestic excitement, but may also bring past unsolved domestic problems to the fore.

Do not start any renovation or other large domestic projects before mid November. Conversations start now to late Sept. on your career scene… There might be some unexpected potential here, perhaps to turn your work in a new direction. Now to early October, your sexual and financial actions can lead to gratifying rewards. Research, digging deep, can lead to treasure. September is also a good month to make medical and lifestyle decisions.

Romance surges Sunday to mid afternoon Tuesday. You could fall in love! This interval is also great for self-expression, creativity, gambling, beauty and pleasure. Monday is best. Tackle chores mid week, Tuesday afternoon through Thursday. Your efforts pay off Tues. and Wed., but you meet obstacles Thursday. A legal, cultural or love success might occur.

Friday/Saturday is for relationships, fresh horizons and opportunities. Be diplomatic, as these two days mingle good and bad luck, and you could make enemies if you are too abrupt or condescending. Someone you meet Fri. might be disassembling or trying to deceive you. You can pursue success in relationships Sat. dawn to mid-afternoon (PDT) — and later, but this night someone might find you a) intriguing or b) off-putting.

---
  AQUARIUS:
 

Jan. 20-Feb. 18

The main accent lies on hidden forces, subconscious promptings and heightened intuition, large finances, strong sexual desires, and possible medical and lifestyle choices. Generally, these things will succeed for at least two weeks ahead. So march forth. Travel, communications and paperwork might fall into confusion now to November 13. Avoid buying a car or computer before then.

Relationships become affectionate and gracious — and opportunity-producing — now to early October. If you seek to convey details or anecdotes or small stuff in September, you will waste your time. But if you try to communicate large ideas, abstract truths and profound principles in Sept., you will succeed – and you might attract an intelligent lover.

Turn toward your domestic scene Sunday to mid afternoon Tuesday. Much comfort and goodness awaits you there. A change in your home might be imminent. Dealings with civil servants, medical workers, or management types can benefit you Mon.; in fact, a dream might come true from such involvements. (Same influence Wed.)

Mid week, Tues. afternoon through Thurs., brings exhilarating romance. If you're not in the romance game, this interval boosts your luck and skill in creative, inventive, sports areas, and brings all Aquarians beauty and pleasure. This is a very fortunate interval; romance and intimacy might create a powerful love affair. Take care Thurs., though. Tackle chores Friday/Saturday. Be careful, read instructions twice, be wary of chemicals and sharp tools, esp. Friday. Money inspiration or government permission is fortunate Saturday dawn to mid-afternoon.
---
  PISCES:
 

Feb. 19-March 20

Significant relationships, new horizons and opportunities face you for two more weeks — there is good luck in all this. (You will see it even more strongly next week.) Be cooperative and diplomatic, and ready to join someone else's project. United you stand; independent, you drag your feet. Money has flowed swiftly since late June, and will until Jan. 2021. But this week until Nov. 13, the money flow will probably slacken, or, you might find that many projects from the past resurface. So might bills you forgot to pay. This is a good nine weeks ahead to re-examine your budget, income and expenses – especially one-time expenses.

Don't launch any new earnings projects before Nov. 13. Your work and work mates are pleasant and affectionate until early October. You will learn a significant secret or two in Sept.. Confidential discussions, especially around marriage, sex and pregnancy, home, and opportunities will occur during September.

Errands, short trips, communications, paperwork, and friendly contacts fill Sunday to mid-afternoon Tuesday. You'll be busy, but you'll also be gratified by what you get done. It's a fine time to communicate with prospective partners or a lover or spouse. Good time to send or submit an application or bid. Your home and family call your heart mid week (Tues. afternoon through Thurs). You know the routine: rest, repair, garden, obtain nutrition, etc.

Thursday presents problems, but Tues. eve through Wed. morning offer success, especially in relationships, family interactions, and, oddly, in career. A splendid time to start an education fund for the children. Friday/Saturday bring romance, creativity, speculation, sports, games, beauty and pleasure. Unfortunately, bad aspects are as numerous as good ones, so proceed with alertness and some care. To succeed, act Friday morning (to about late lunchtime) and dawn to mid-afternoon Saturday.

THE END.

AFTERAMBLE:

Does Trump want to ensure his reelection? It's easy: make a public offering, an announcement, to the protest groups in Portland, Kenosha, and all the other protest sites prominent in the last many months. Ask them to choose two spokespeople  amongst each group or city, confer on them the power to negotiate, and tell them that these representatives will be protected and not harmed or detained in any way. A similar invitation will go to antifa as a national organization. Trump will meet them to hear their grievances and see whether they can reach some agreement. This will show that he is a problem solver, a diplomat and peacemaker, and a lot more mentally balanced than CNN gives him credit for. He might even make a deal. But even without a deal, this would be a valuable experience, because he could hear from the horse's mouth what is making it lame; I did not mean for that to be insulting; another way to look at it would be that he is hearing about the pain from the man who feels the pain. This can give him insights extending far beyond these localized problems; these protests are evidence of a wave, and it is a wave that the middle body of America needs to understand. Perhaps it is a wave that should be embraced, or perhaps not. But it must be understood, or any embrace is a risk. The problems are deep and systemic, but I don't know what they are. And I'm too lazy to delve into that. But I do suspect these protests and the problems ,that fuels them are a precursor of a new type of government in the United States. Whether that new governing structure will come in the next few years, or in the next few decades, I don't know. I suspect we will see an outline of its design next year, and see action towards it by 2023.

***   ***

In one of his first pandemic press conferences, Trump suggested that people use hydroxychloroquine. The media universally mocked him, portrayed his advice as one of Trump's most pathetic — and cruel — lies.

Now, after a four-month battle in academic, scientific and medical circles, a winner has been declared. 14 studies confirm that hydroxychloroquine saves covid-19 lives, and would, by one estimate, have already saved 120,000 lives in the U.S. if the left-wing media hadn't cowed doctors into avoiding its use. ("Facts" not checked here, i.e. of # of deaths.) Of the 5 studies that showed no or harmful results from using "hydrochloro,"  1 was retracted, 1 was fraudulent, 2 purportedly separate studies were from the same person, and I forget if anything was wrong with the fifth — I think that they only tested the drug on old people who were at death's door.

This news of "hydro's" overwhelming scientific approval came out  this week (of writing, August 29) but there has been a groundswell of support for the hydro drug since — perhaps since Trump touted it. This won't be the first time the fat media fell on its face since Trump took office. I doubt they will talk about it  on CNN or MSNBC. Liars tend to double down, rather than admit the lie.

***   ***

I know how FOX News could gain millions of viewers — take an enthusiastic but completely neutral political slant.  No one does this now. Have "OPINION EVENINGS" or whatever — with a left sympathizer for every conservative, and equal time to both. But news coverage, neutral. It's the hardest thing in the world. 

***   ***

If the presidential debates do occur (there are some reports Biden will pull out): 

Sept. 29 – Sun favours Trump, Moon favours Biden

Oct. 15 –  Sun favours Trump, Moon favours Biden

Oct. 22 –  Sun and Moon favour Biden

Nancy Pelosi, House leader who has screwed up almost everything for the past year or so (crooked and failed impeachment fiasco, etc.) has recommended that Biden not debate Trump. 

/30/