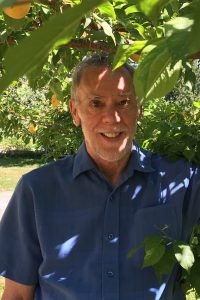 Email: suningem@gmail.com
If you are viewing this on a mobile phone, the Translate buttons and World Clock will appear at the bottom of this site. (请注意: 如果您在手机上看到这一点, 翻译按钮和世界时钟将出现在这个网站的底部.)
All times / dates: Please remember that all time references (e.g., "dawn") are PDT – Pacific Daylight Time zone. You can refer to the World Clock in the sidebar for a listing of various world cities or Google 'time zone converter' for your own zone.
NOTE: If you're looking for the Karmic, Luck, Love, Health, Career and Business, Home and Family forecast for the year 2020 – they are in my 2020 Astrology Forecast book. You can find the link to purchase this under 'PLATFORMS' in the navigation bar/menu at the top.
NOTE:  in the Forecasts every week, I will not be inserting ("stay 6 feet apart") every time I mention romance or intimacy or "garden party." But you can insert it for yourself.
START NOTHING:  5:49 pm Mon. to 2:35 am Tues., 5:02 am to 2 pm Thurs., and after 2:48 pm Sat.
PREAMBLE:
ALL SIGNS: Mecury retrogrades June 18 to July 12. Use this period to re-examine, to reminisce, to reprise a past project or venture, to kiss an old flames, to research — but DO NOT launch a new venture or relationship, as it would never ultimately succeed. That's not totally true: it can succeed after much expense and huge efforts — for instance, the space telescope Hubble, launched during a Merc. retro., didn't work. After months and a new lens, and various space acrobatics, I assume, Hubble did then work. But in general, you know what I mean.
Until July 12, protect ongoing projects and relationships from delays, indecision, supply shortages, misunderstood directions, etc.
(There's a big AFTERAMBLE)
***   ***
WEEKLY FORECAST
  ARIES:  March 21-April 19
Your last week of quick, not terribly important activity, Aries — travel, talk, errands, paperwork, etc.  Continue to avoid places of violence, belligerent people. As in the last 4 weeks, a former love or ex-spouse might reappear — if so, talk is affectionate, forgiving. Do you want to dive in again? Your hopes are sober. Start NOTHING NEW before July 12 — includes relations, job, projects.
Your energy and charisma shoot upward Sun./Mon. Enjoy the attention you'll attract, but don't lead anyone into a new venture. Destiny goes the other way, not your way except in career. Tuesday to early afternoon Thurs. brings money issues, purchases, and earnings. Though you should start nothing new, this interval flows very well, aiding your progress, esp. Wed./Thurs. Just asking for a pay raise could raise you in your boss's estimation. All career matters go well. Gotta see the judge? You should get off easy. If a former job role is offered, grab it.
An old flame, a sexual one, might re-appear, but as before, it's a combo of physical sexuality and mental/emotional boredom. That need to answer, text, travel, do errands, swells Thurs. afternoon through Saturday. All goes well before Sat., but this day's morning is a bit deceptive, and the afternoon offers friction or impulsive action. Saturday starts a month of domesticity.
---
  TAURUS:  April 20-May 20
Start NOTHING NEW before July 12, Taurus. New projects, ventures, and relationships will tend to nose-dive into a morass of indecision, delay and set-backs. Instead, protect ongoing situations with alertness: against delays, "no show" workers, supply shortages, etc. And/or reprise a past venture or relationship (it's a casual one without much significance, except that it can bring you some valuable information). You get along better with males than females all June. Incoming money or a possession, long-delayed, might "come through" in a week or two… patience!
Find a nice, quiet place Sun./Mon. Relax, enjoy solitude, contemplate, plan, be spiritual and forgiving. Contact gov't, charities, agents, advisors (traditional or psychic). It's not an easy interval, so don't attempt big things. You bounce back with energy, pizzazz and good ideas mid-week (Tues. to early afternoon Thurs.) — still, start nothing brand new. Legal, love, cultural, travel and intellectual concerns go well, maybe very well (a breakthrough in a long-running matter might occur).
Chase $ Thurs. pm through Sat. — mail bills, collect, pay bills, seek bargains (but only buy routine items) and/or cuddle up to someone bountifully sensual (but stick to someone long-known, or returned from your past).  Saturday needs some care — don't be gullible Sat. morn, and sidestep an argument Sat. afternoon.
---
  GEMINI:  May 21-June 20
Start NOTHING NEW before July 12, Gemini. Includes purchases, projects and relationships. Do continue with what's ongoing, and/or reprise an activity from the past. Protect current situations from delays, misunderstood directions, supply shortages, etc. Bosses remain testy (this week and next) but are also willing to befriend you, if you smile and befriend him/her. Your charms continue to radiate; your energy remains high. If you can, hold off on an important investment until September (or invest in an item you coveted before now).
A wish can come true Sun./Mon! You feel social, popular, optimistic. However, don't chase sex, finances or research — all hit "immoveable" obstacles. Withdraw from the hectic world mid-week (Tues. to early afternoon Thurs.) — rest, ponder, plan, tackle neglected chores. Deal with gov't-related matters, or communications with large companies or institutions. Excellent time to apply for management, to have a closed-door talk with power people, to apply for charity. All flows well (except pre-dawn Tues. morn EDT, daytime in Europe, when practical/financial barriers arise).
Your energy and charisma bounce back strongly Thurs. afternoon through Sat. Be a leader, get out and be seen, but don't start anything brand new! Love might reveal itself. Saturday afternoon needs care — sidestep an argument, and avoid higher-ups, police, etc. This night starts a month of $ interests.
---
  CANCER:  June 21-July 22
This is your last week of feeling blah, tired, and ignored. Continue to rest, ponder and plan, but let your plans be "open-ended," as circumstances will change. DO NOT start anything brand-new, relationships, projects, or purchases, before July 12. (Until then, stay with ongoing projects/contacts and protect them from misunderstandings, delays, supply shortages, etc. — And/or take up former projects, loves, etc.) Continue to avoid law suits. Now to early 2022, the gov't and institutions, and management personnel, will favour you. A perfect time, if you're flush, to find/buy a retreat property or spa. June highlights this trend.
Be ambitious Sun./Mon. A surprise Mon. could mean a break-through at work, or a subtly closed door. Think it through, but err on the side of caution. Optimism, popularity (muted, as you remain in the "background" emotionally and charismatically), flirtations, social joys, entertainment — these visit you Tues. to early afternoon Thurs. Other than a mild rejection or despondent moment Tues. morn, this whole interval sails along with ease, affection, and good result, esp. Wed.
Sex, romance, finances, all seem to aid each other. But withdraw from the crowd Thurs. afternoon through Sat. Think over where you've been, what you've done, and where you want to go, what do. Remember, you shouldn't start anything new before July 12 — but you can certainly plan to tackle ongoing situations. Careful Sat., when early illusion and late temper might trip you.
---
  LEO:  July 23 – Aug. 22
It's your last week of celebration and flirtation, Leo, so dive in and have fun! A Libran or Taurus could be involved. Your sexual side is hot and active, 2 more weeks. Confidential discussions arise — what they lead to, if confidential or the cause of self-searching, is good; if to a new project, plan, practical goal, bad. Now to July 12, DON'T START ANYTHING brand new. A morass of indecision, second-thoughts, shortages, delays and mistakes will defeat almost any new venture. Instead, protect ongoing projects and bonds (from delays, misunderstandings, etc.) or reprise past projects and relations. An old flame might return before the middle of next week (but might have already popped up, anytime since mid-May).
Sunday/Monday are mellow, sweet, wise and contemplative. You might need that wisdom, as a few frustrations get in the way of love (light love), security, family peace, both days. Not a good time to buy far travel tickets, start a lawsuit, school, or media venture. Be ambitious Tues. morn to early afternoon Thurs. You might face a slow or obstructed start Tues. morn (more out East and in Europe) but the rest of this interval is "blue sky" — plunge in, show the boss your talents or brief him/her on your progress, contact former employers/bosses. You can give a project just the right nudge or push.
It's celebration time Thurs. eve through Sat. — your popularity rises, others gather 'round, optimism and flirtations abound. But take care Sat. morning, when sex or a coveted financial opportunity will be denied (or will be a lie) and this afternoon (PDT) when anger comes from the same "source." Saturday begins a month of withdrawal and contemplation.
---
  VIRGO:  Aug. 23-Sept. 22
This is your last week of career pressures, prestige relations and worldly status, Virgo. (Things continue well here; higher-ups favour you, right into August.) Saturday will bring a month of celebration, flirtation, hopes and optimism, and social delights. Relationships remain intense,  hot, sexual — maybe belligerent. START NOTHING NEW, whether project, relationship or purchase, before July 12. (Especially in social zones.) A former love or friend might return in the few weeks ahead.
Sunday/Monday are deep, sexy, and mysterious. Research, spying, big finances, lifestyle changes or medical exigencies arise. Proceed with caution, as much will be clear, but much will be in dispute also. Not the best time to invest, nor to "push" for intimacy. A wise, mellow mood steals over you Tues. pre-dawn to early afternoon Thurs. Remember, start nothing — but during this interval far travel, intellectual pursuits, love, international cultures, media, law, social rituals — all yield benefits.
Put on your ambition hat Thurs. afternoon through Sat. (Good work/money angle late Thurs./early Fri.) But take care Sat. — early, co-operation is lacking; later (afternoon PDT) not only is co-op lacking, this lack turns hostile. Sidestep challenges. Saturday starts a month of fun and joy.
---
  LIBRA:  Sept. 23-Oct. 22
START NOTHING brand new, relationships, ventures or purchases, before July 12. Instead, reprise past projects/people, or make an effort to protect ongoing situations from delays, "misses" and "no shows," mistakes and supply shortages. An old flame might return, or already has (since mid-May). (Not a good 3 weeks ahead, though, to try to rewrite/edit past writings. You'll get lost in your own impulses and trains of thought that wander off the track. Ditto fine arts — painting, etc.) A former career role might return anytime now to mid-July. If it affords you more travel or intellectual exercise, take it. Work remains intense. Protect your health from heat rashes, head knocks, to June 28. (After this, an amazing 6+ month influence will tend to push you together with someone exciting.)
Sunday/Monday hint at this very person (or your spouse, business associates, etc.) but he/she probably hasn't shown yet. (Unless you're involved with a co-worker.) These two days emphasize relationships, the public, relocation, negotiations, contracts and litigation — happy melding or angry dismissing. (Remember, start nothing brand new — but an opportunity might come from the past soon.) Both days need a bit of caution: i.e., act after thinking, not before. Midweek (Tues. to early afternoon Thurs.) brings mysteries, heightened "senses," lust for intimacy, power or riches. Investigate, commit, decide on a lifestyle or medical choice. An early obstacle Tues. morn (before 4:30 am PDT) but after this, I urge you to plunge in — rewards lay hidden!
A sweet, loving and accepting mood steals over you Thurs. eve through Sat. — intellectual, travel, international, legal, cultural, religious, and media concerns occupy you. Best Thurs. eve to pre-dawn Fri. Friday's fine, too. But Sat. needs some caution: the morning is deceptive or brings (for example) stomach cramps. The afternoon holds some friction, disagreement — not the time to seek love or partnership. This day begins a month of career focus for you, Libra.
---
  SCORPIO:  Oct. 23-Nov. 21
This is your last week of sex and mystery, Scorpio. (Saturday begins a month of wisdom, understanding, calm and love.) This zone, secrets, hidden treasures, investment, medical and lifestyle choice, commitment and consequence, remains fortunate this week — and until early August, in many ways. Now the brave will commit and benefit; the timid will "grab safety" and find empty hands. (Gee, sounds like me on the stock markets.) Romance and creative urges remain intense.
START NOTHING NEW — purchases, relationships, projects — before July 12. Instead, reprise past relations, situations and ventures, or lean your efforts toward protecting ongoing projects from mistakes, supply shortages, delays, etc. (Just double-checking is often all the "protection" you need.) A former intimate partner might have returned (since mid-May) or might in the 4 weeks ahead. If he/she first reappears June 18 onward, there's a chance you two might marry/wed.
Tackle chores and protect your daily health Sun./Mon. Not a good time to buy machinery, nor to hire anyone. At work, follow safety rules. Mid-week brings relationships, fresh horizons, opportunities, healthy, sensual people, public dealings, and negotiations. Be diplomatic, eager to join — this is a ride you wouldn't want to miss. Be diplomatic, helpful. As my old girlfriend used to say: "If you're angry, you attract ass- – – -s."
Thursday early afternoon through Saturday brings deep, hidden stuff. Sexual yearning; heightened hunches; hidden treasures and investment, research, medical and lifestyle choices. Though you are very favoured in this overall zone until August, that favour "expresses itself" around 1 to 2 am Fri. (PDT — daytime in Europe). Saturday isn't the easiest — romance denied early and late.
---
  SAGITTARIUS:  Nov. 22-Dec. 21
One more week of relationships, Sage… but the sweetness and affection you receive from others won't stop; it continues to early August, ensuring a positive, welcoming response from those you approach. A Gemini or Leo, Libra or Taurus might be involved. Listen, Sage: now to Jan. 2022 you will gain/benefit if you approach others and seek congress/love/agreement/contract in business, etc. However, if you act independently, remain willfully independent, you'll tend to lose over the same period. The affection others hold for you could turn to marriage vibes by June's end to January 2021.
IN EVERYTHING, though, START NOTHING NEW before July 12. No new relationships, projects nor purchases (except routine items, of course). Instead, protect ongoing ventures from supply shortages, delays, mistakes, etc. Or, reprise the past. (A former flame might have appeared in your life since mid-May, or might this week. However, if a former flame first shows from this Thursday into July, the rejoining will go well enough, but the result will be almost purely sexual, with little long-term emotional commitment.
Sunday/Monday are for romance, creative and speculative urges, risk-taking, sports/games, beauty, pleasure and children's talents. However, neither day is particularly lucky, so proceed carefully, don't stick your neck out. Tackle chores with confidence mid-week (Tues. to mid-afternoon Thurs.) — you can accomplish wonders. Just don't start before 8 am PDT. Tuesday. Good interval to buy tools, machinery, computer, though the last two might step on the hem of the upcoming "retro" period, and prove insufficient or lemon-leaning. To be safe, stick with tools. Great for repairs, one-day repairs — NOT renovations.
Late week (Thurs. afternoon through Sat.) brings relationships. Embrace this, welcome others (chase others) Thurs. and to 1 or 2 am Fri. PDT — Friday daytime in Europe. Friday's okay, but be wary Sat. — the morning holds deception (or you just can't sleep in) and the pm holds fight potential. Better alone than poorly matched! (But you will be well-matched sometime in 2020! It's virtually guaranteed.)
---
  CAPRICORN:  Dec. 22-Jan. 19
A former spouse or lover might show up in the weeks ahead (to July 12). If the break-up occurred in the last 2 years, and was your fault, make amends. If it occurred in the far past, judge whether to re-embrace based on the original relationship. People seldom change a lot. A former opportunity could arise again, too — perhaps to relocate, form an association. During the same period (now to July 12) DO NOT START anything brand new — relationships, projects or purchases. Instead, protect ongoing situations/projects from delays, misunderstandings, shortages, etc. (mostly by double-checking). Or, reprise a venture or relationship from the past. Continue to check your verbal and written efforts — tone down any aggression. (You're the diplomat of the zodiac, you know.) Your work place will remain affectionate and cheerful until August.
Sunday/Monday nudge you to end some things, to prune your garden, and to pay attention to your family. (Prune = end stale, unproductive relationships and situations.) Rest, think, nap — regain your energy. Not the luckiest interval, so don't take risks. Midweek (Tues.-Thurs.) plucks your romantic heart strings. Children charm you, sports/games lure you, beauty and pleasure sing their siren song. You're a cautious person, Cap, but (other than around dawn Tues., PDT) this is such a fortunate line-up of lucky aspects, my advice is to throw off the chains of self-protection and plunge in. You could fall in love. In any case, only good can come from acting on sweet feelings now. You'll either get love — or knowledge.
Thurs. afternoon through Sat. is filled with work and health concerns. All goes well until Saturday — this morning's illusive, prevents you from saying what you want to; and the afternoon's prickly, an argument could ensue over innocent words.
---
  AQUARIUS:  Jan. 20-Feb. 18
This is the last week of your month-long emphasis on romance, creativity, risk, beauty and pleasure, Aquarius. However, the benefits of this area will shower down on you right into August (which is your serious relationship month). So don't abandon hope. (In fact, chasing serious romance is only one of the more rewarding — and safe! — things you can do right into January 2021. And playing the field is one of the worst things you can do, same period.)
DON'T START anything brand new before July 12 — includes relationships, purchases, opportunities and relationships. (The brand new will not last, but will lead you through a gauntlet of delays, mistakes and indecision before it "quits" on you.) So either protect ongoing situations now to mid-July, or reprise a past project or relationship. (An old flame might already be "around" — since mid-May, perhaps. But he/she will only wait until June 24, so act soon if you want this one.) Money continues to pour your way until late June — bank it, reject spending. You remain favoured by gov't, large corporations, all 2020.
Sunday/Monday are for errands, visits, travel, communications, paperwork, and friendly contacts. Stick to routine here, as planetary aspects are "not helpful." Be curious — ask questions. Lean toward home, kids, security, mother nature, garden, etc. midweek (Tues. morn to afternoon Thurs.). After a delay or refusal early Tues. morn, this whole interval flows with good luck. However, don't let all this good luck tempt you to buy furniture, re-decorate, etc. — because within a week or month you'll realize you don't want that sofa, that colour. Focus your efforts on quick-fix repairs, more routine things — you'll succeed! (Wednesday's perfect for re-seeding the lawn.)
Chase romance, creativity, inventions, beauty and pleasure Thurs. afternoon through Saturday. Thurs./Fri. best, as Saturday holds money deception early, and a possible argument later. Saturday starts a month of work.
---
  PISCES:  Feb. 19-March 20
DON'T START ANYTHING brand new before July 12, Pisces. Includes purchases, relationships and projects. Until July 12, reprise past situations, esp. in love, art, and negotiations. An old flame hovers on the horizon, has marital vibes, might show late this week or, more likely, in the few weeks ahead. Your remain "hot" sexually until June 28, but must also keep your temper in check. Your home remains affectionate, welcoming, until early August. (That makes July 12-August 4 a great renovation period.) Expect mistakes, misunderstood directions, shortages and delays in the 3 weeks ahead: double-check everything.
Handle money Sun./Mon. Not much good luck either day, so proceed with ordinary caution. Guard possessions. A sensual attraction could occur, but won't last. Midweek (Tues. to afternoon Thurs.) brings errands, paperwork, easy chores, communications and travel, and casual friends. After a disappointing start (pre-dawn PDT Tues.) this interval rewards you in almost any direction — so send important communications, esp. involving career, status, a court event, social group, or your morals/ethics (or a legal or educational or travel matter). Is that list long enough?
Head for home Thurs. afternoon through Saturday — hug the kids, garden, paint, take a long session with a lemonade on the back porch. However, be careful Saturday afternoon (PDT) when a disagreement could occur, probably over money — or potency. Saturday starts a month of passion, invention, teaching and romancing.
THE END.
AFTERAMBLE:
How does one turn off AI?  I type this: "He went to the store." and Apple's AI helpfully (and without notifying me) changes it to: "Hay until skirts." What???? One of my readers has a permanent notice on his emails/texts: "All mistakes courtesy of auto-correction." (Which is AI.) However, my phone is old, 2018, and hopefully they  have been improving, as high tech has a tendency to do. (The question is not whether high tech is constantly improving, but where its focus shines.)
***    ***
Didja' see? Home Box Office pulled "Gone With the Wind" from their catalogue, saying it portrays racist attitudes. Then why not condemn The Jeffersons, and the Cosby show and "Different Strokes" and all Vaudeville, and Roscoe with his plantation master (in New York) and —?
One assumes these PC'ers on HBO's staff are sympathetic to Blacks. But their action is inescapably racist. In this case, in the name of anti-racism they gob-smack the first black woman in history to win an Oscar (for her performance in "Gone w.t. Wind"). They steal her influence, her name, her presence, maybe her livelihood (well, she's dead now). Just take a glowing piece of Black history and throw it out, out of the history river, so it can neither inspire nor influence (she was a great actor!). It robs future generations of their heritage. That's a form of cultural genocide, a sort of manslaughter in genocide's murder court. Is this theft of culture equal to, say, the theft of the Mona Lisa? I think, Yes, in social ways. But is it unintended consequence, or subconscious design?
***   ***
Notice Jeff Bezos (Amazon) isn't getting any bad press any longer? The lunar south node left his sign last May 5.
***   ***
We chase power because we fear. Without fear, we would abandon power. Think about all the CEOs, network bosses, politicians, etc. who have used their position/power to force sexual relations on female underlings. Bill Clinton, Geoffrey Epstein, Hitler, et al. These men are (or were) afraid of something. Bill, afraid? Well, he married Hillary. He's a Leo, she's a Scorpio — NOT a love bird combo. But Scorpio plays a key role for Leo Bill: Scorpio is Leo's mother, is security, food, nourishment, protection and there with soothing words when you skin your knee.
This is why Bill sabotaged Hill's two tries at the Presidency: if she became President, 1) it would dim his own bright star; and 2) it would take away his security blanket. His "mom" would be out playing with the big boys.
***   ***
I don't think fear is the only motivator of power-seeking, but it's the largest. * Greed, gluttony, sex without commitment or human intimacy: some people will seek power because power can confer its decadent prizes; but in time they will always be defeated by the opposite: the unselfish, the sparing, the loving who bathe in intimacy. The young and learning will one day defeat the teacher; it must be. Also, we must constantly admit that many forms of power are good; many serve a useful  social function. A Mayor might be corrupt, but he still gets things done.
* (For example, when Bill sabotaged Hill, he was not only preserving her as his security blanket; he was also ensuring he remained No. 1. And those might have been only 2 among 5 or 6 motives, including rancour.)
***   ***
Well, I wrote here some months ago that Trump's campaign manager looked a little slow and self-important. Then I wrote that Trump's team better not be so confident, that Biden's mistakes can actually endear him to voters. Now I'm even more negative: unless Trump destroys Biden in a debate, he might lose the election. That's bad news for Biden, too.
***   ***
The anchor kept asking, "But what can we do concretely to get rid of systemic racism in America?" This question is almost always answered with platitudes and abstractions. "We need to love one another." Or some such. The only sure solution is interracial marriage, on a vast scale. When everyone's yellowish-coffee, few will be discriminated against by race. We'll have to fall back on lesser prejudices: money, grooming, upbringing, snobbery and all its secret codes and signals.
There is also the solution, very long term, with set-backs (e.g., Floyd's murder) but with an inevitable march to eventual equality. There will also be lunges forward: the hippies and MLK marchers, and, on a smaller but still significant scale, the "riots" that followed Floyd's death. I count these protest marches as important for 2 reasons: 1) they have lasted so long — 3 weeks? — and spread so rapidly around the globe; and 2) there was a new emotion in the air, something different and heart-lifting. Both races seemed very comfortable with each other, and marched intermingled — or at least, more so than usual. Seems to me the U.S.A. took a soft but solid step forward in the resolution of the race/slavery dilemma.
 Ultimately, it was sharing, on a new, shining level. It smelled pleasant, like rain on the road after a hot day.
  The civil rights marchers of MLK's time were also mixed race, but the whites then were enthusiastic idealists; the whites now are more pragmatic and European: they want peace because they can see, clearly, that peace is more productive and happy. They are humanity stripped of the "glory in battle" ethos that has gripped us, like, forever. I think maybe the Blacks sense this, and find it more reliable, more comforting than the flashy smiles of the 1960's white idealists. I think this long, world-wide protest over George Floyd's death was a step forward, as was the removal of the Berlin Wall, or the post-WWII international co-operation.
***   ***
Why did the riots last so long? Because Uranus, the planet of revolt, has moved into Taurus for 7 years (6 left). That's what I meant when I wrote that rebellions world-wide would become stronger and deeper, but that the hierarchy would still rule, overall. In a very real sense, we will see the "end" of rebellion and revolt in the present decade.
***   ***
Last Feb./March I wrote here that the Corona virus might have 3 waves — the January-March one, another in June/early July, and a third, more massive one around November. (Soon after, in May, the pundits started talking/worrying about a November "second wave.") However, as I said, I wasn't sure.
I suspect the recent rioting and shutting down of U.S. cities might BE this minor June "second wave" — fires, rioting, instead of Covid deaths. (I don't keep up with the international stats, so maybe a second June wave will still occur, or is occurring. But optimism says this rioting might be (well, no, certainly is) using the same energy as the virus. (Both indicated by Jupiter conjunct Pluto.)
In a way, there's a logical chain here: the virus causes self-imprisonment for up to 3 months. The imprisonment ends, people explode onto the streets with all the wild energy stored through those months of confinement. Then white cops murder a black man in front of many witnesses. What might have been a celebration, becomes a death march. More than a march, because the outrage over the White Man's injustice, and the pent-up energy turned the "wrong"(*) way through anger's hand, leads to violence, looting and burning, which really didn't shock anyone. What became shocking was the duration of the anger and the burning, night after night after night.
(*) Wrong by the establishment's rules.
The rioting itself is a reaction against not only the murder of a black man by the white's army of enforcement (labelled "police" in PC Land) but also against the months of fear and hiding-in-place that the virus (and its politicians) have lowered over the land like a blanket of doom. So in a way this June "second wave" is not necessarily a resurgence of Covid-19, but a flare-up of anger against it, and a riotous release of animal spirits.
And, as I wrote before, the "November wave" might combine with or be replaced by military action — soldiers catch the flu, or a hockey team does.
There is an odd thing here: despite our present economic fear/gloom, late this year looks like a great time to start a business. This is based on a Jupiter-Saturn conjunction, which promises growth to any practical venture started under its influence. The conjunction is a "running" one — it has been in effect to varying degrees since December 2, 2019, and lasts to early May 2021. It "climaxed" or became exact (was most potent) in late March/early April 2020, and will again climax in late December. Earlier that month, both planets enter a new sign (Aquarius) within 2 days of each other (Dec. 17 and 19) then they conjunct exactly Dec. 21 — the first exact conjunction since March.
These conjunctions are touted as the best time, bar none, to "birth" a business or other practical project, because they combine the great optimism, prosperity and good luck of Jupiter with the no-nonsense, practical and structure-loving Saturn — a perfect combo for success. Odd that these two excellent times to start a business (and maybe to invest? not sure) coincide with the "mass death" indicators — one this March/April just past, the Corona pandemic, and one likely this winter, probably November — could be a resurgence of Covid-19 (or his brother) — or could be an extended military action.
***   ***
Many, many, many years ago I wrote here that someday in the future, our behaviour would be controlled by architecture rather than by laws and police. (Police forces, though existing, would be much reduced.) Perhaps what is going on in Minneapolis and other parts of the U.S. is a first step toward or indication of this.
/30/