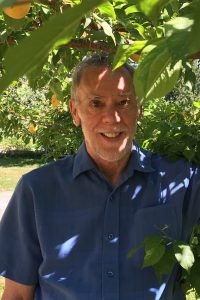 "NO DOUBT THE UNIVERSE IS UNFOLDING AS IT SHOULD"
    ~ Desiderata
Please Note: If you are viewing this on a mobile phone, the Translate buttons and World Clock will appear at the bottom of this site.  (请注意:  如果您在手机上看到这一点,翻译按钮和世界时钟将出现在这个网站的底部。)
All times/Dates are PDT – Pacific Daylight Time zone. PDT is eight hours before Greenwich England (BDT). For example when it is noon PDT here, it is 8 PM in England – and 4 AM the next day in China. You can Google 'time zone converter' for your own zone.
START NOTHING:  8:12 am to 8:20 am Mon., 3:57 pm Tues. to 11:15 am Wed., and 1:54 am to 5:45 pm Fri.
PREAMBLE:  All Preamble bits are in the AFTERAMBLE (after Pisces' Weekly Forecast).
WEEKLY FORECAST:
 ARIES:

 

March 21-April 19
The general focus remains on work, machinery, dependents, service people, and health — this week and next, Aries. Sunday might bring a new job, or help you push an existing project to a new, successful level. Late day is best. Monday dawn to late morning Wednesday (PDT) brings relationships to the fore. You might feel like you're pushing wet cement in dealing with others Monday morning and noon. Later, all should go well until Tues. dawn, especially in career, reputation, financial and sexual zones — the same areas that face obstacles Tues. daytime.
All week, a change, disruption or opportunity occurs in sexual, financial and earnings zones. Midday Wed. to Fri. suppertime also emphasizes these deep forces (sex, finances, also medical situations). If you can avoid a bit of deception (self-deception?) or fuzzy thinking, you can accomplish wonders these few days. A great time to purchase or repair tools, machinery, or to invest or reduce debt. But act after 3 pm PDT Wed., not before.
Wisdom, compassion, far travel, higher education, media/publishing, cultural venues and gentle love float into your mind Fri. night through Sat. All's calm, fine. You can learn about, or hear of, a good work-career development or connection — good time to ask a power person for more responsibility, more work. A movie isn't quite the right venue for a Sat. night date. Now to mid-November, at least one major wish will come true, and your social life will start popping.
  TAURUS:

 

April 20-May 20
If you're single, Taurus, the romantic atmosphere of this month — which soars to beautiful things Sunday — might bring you to a partnership, marriage prospect, Wed. through Fri. Don't be shy or reluctant Sunday. The person you're drawn to is amenable and ready — and is "okay" with all your "hidden flaws" — and sex will NOT be a problem. Ask for a date! If you're married, Sunday's splendid for playing with the kids, smooching with spouse, sports, games, fun!
Tackle chores and protect your daily health Mon. breakfast to late morning Wed. (PDT). You'll encounter delays or other obstacles Mon. morn and Tues. daytime (and "nil results" Wed.). So dive into work 1 pm Mon. to 8:30 am Tues. (PDT) for success.
Relationships fill Wed. pm to Fri. suppertime — you might start with a wee temper tantrum Wed. noon. This afternoon brings a new kind of relationship — friendly, with an odd ball or unpredictable person. Then to Fri., all is well in relations. Singles could meet a viable life mate. Fresh horizons, new opportunities, public dealings all touched with good luck! Chase money, earnings, buy/sell, Fri. suppertime through Sat.
This is a sexy, intimate time for newly-formed links. Love might be "destined" — a message or call will be "fate's marker."  This week to mid-November, both problems and opportunities will affect your career and reputation — higher-ups will be testy, temperamental, but also willing to support good ideas.
 GEMINI:

 

May 21-June 20
The general accent on domesticity continues, Gemini. Your energy is a little low, but that's just nature nudging you to rest. (Relaxing now is a good idea, as late month and October/November will demand intense action — fine action!) Your mind will be occupied with family, parent/kid relations, security, real estate, garden, stomach, soul — and at work, foundations, sales territory, business premises, etc. Embrace nature, it heals now.
Sunday is the pivot (and deepest) of this trend. Charge forth this day, right into 8 am Mon. (PDT). You'll succeed with landscaping, carpentry, repairs, investments, and spousal agreement/intimacy. Romance (and beauty, pleasure, creative and gambling urges) arise Mon. morn to midday Wed. You won't get anywhere Mon. morning/noon, nor mid-morn Tues. to Wed. But Mon. pm to dawn Tues. offers some success, particularly in sexual areas. (In general, it's better to wait for romance, until late month/October, or even better, late Nov. onward into 2019.) You might suddenly become involved with a co-worker….not sure this will last, long-run.
Tackle chores Wed. noon to Fri. suppertime (PDT). Progress iffy, uncertain before mid-afternoon Wed. After this, good luck holds your hand — march forth, accomplish/finish tasks. You'll impress higher-ups. Relationships face you Fri. eve through Sat. — all good, make agreements, proposals, seek new horizons, co-operate and avoid stirring up opposition.
This week until mid-November: strictly avoid lawsuits, and cast a wary eye on higher education, publishing/media projects, international travel and cultural ties. You'll feel hopeful about all these, but all, also, can contain unexpected glitches/delays. (Mid-November starts a whole year of success in these same zones.)
 CANCER:

 

June 21-July 22
Still two weeks left of easy chores, errands, short trips, visits, casual contacts, paperwork and communications. You'll be busy, but the stakes are not high, so work at a relaxed pace. Realize, if single, you're still in a bountiful romantic phase until November, so be cheerful and friendly with everyone — you might meet someone who becomes important later. Sunday brings the peak of this "easy chore" trend — get out, talk, meet. One you talk to could be a boon to your career, also. But head for home (at least in your heart) Mon. morning (just past dawn PDT) to noon Wed.
Relationships turn sluggish Mon. morn/noon, then blossom this pm to the next morning. Your spouse might not agree with you Mon. morn nor Tues. afternoon. (An exciting meeting might occur, esp. if you're single, but it seems a little "early.") Otherwise, just relax in the garden, hug the kids, etc. Sweet romance could grab your heart Wed. noon to Fri. suppertime. Wait until mid-afternoon Wed. onward to pursue anyone. Before this, you could make a sparkling new friend, and could, if you're not attached, enter a "wild intimacy."
Thursday's splendid: love, surrender, write/paint creatively, seek art, pleasure, beauty. Take a risk — you'll win! Friday night and Sat. are for chores. All's well. Eat, dress sensibly. Romance, intellectual matters won't go well Sat. This week to mid-November heightens your sexual and financial drives — and courage — but do these lead you to a good place? Chances are, you should be careful, non-committal with your money and your body.
 LEO:

 

July 23-Aug. 22
The general emphasis remains on money, earnings, bills, buying/selling. Schmooze with clients, ask the boss for a pay raise (or more work). Sunday into 8 am PDT Mon. is best for this.  You can find bargains, esp. in groceries, computer material, machinery and tools. (You're in a splendid real estate year, which ends November 8. You can spy realty bargains or sell your property, Sunday, Wed. and Thurs.)
Monday dawn to late morning Wed. nudges you into easy action — errands, trips, visits, calls, texts, and paperwork. However, nothing's very easy Mon. morn/noon, nor Tues. afternoon, so act outside these chunks of time. All early/mid-week, you might have to choose between home, family, retreat, security (sweet affection here) and outside ambitions (risky but opportunities). Choose home for now — especially Wed. noon to suppertime Fri. Those ambitious "opportunities" are smeared with an invisible "bad result" cream until Nov. 8. If a member of the opposite sex is involved, it's worse.
But Wed. noon to Fri. blesses you in real estate, family, and domestic zones. Charge forth — AFTER 3 pm PDT Wed. Romantic notions, beauty, pleasure and creative surges (and gambling urges) arrive Fri. night through Sat. You could receive a significant "message" about work, money. Don't invest, nor seek sex Sat. night. Now to mid-November, relationships will heat up. Make love, not war. (There's a very special time, Nov. 8 to 14, when some single Leos will meet their future, love-wise.)
 VIRGO:

 

Aug. 23-Sept. 22
You continue to ride a wave of energy,  clout, effectiveness, good timing — and charisma — both this week and next, and (especially) this Sunday to Monday dawn (PDT). Others will look at you twice, or give you a big, friendly smile when you don't expect it. Initiate major projects, seek attention, ask for love. You don't always like being a leader, but now's the time (this week and next) to show others the way. Sunday afternoon's good for contacting someone who attracts you, and the night (into Mon.) offers boudoir success. (Good, too, for investing, researching, exploring.)
You'll want to chase money, buy/sell, schmooze with clients or seek a pay raise Mon. morn to late morning Wed., but be cautious — financial potholes exist. Though it probably will not manifest as action or an event, you might feel a "shift" inside (Mon./Tues.) that encourages you to seek love, and/or tells you that new love, in future, is going to be very different. (Stable/boring fading slightly; volatile, exciting on horizon, approaching like new weather.)
Dive into errands, paperwork, travel, communications Wed. noon to suppertime Fri. Wait until mid-afternoon (3 pm PDT) to act. DO NOT invest Wed. morning. You might meet, contact or communicate with someone, if you're single, who is oddly intriguing, elusive yet seductive. Good! Head for home Fri. eve and Sat. Not a good time to reach agreement with your spouse or others. Relax, garden, take the kids to the park, etc. — but avoid the ocean or lake late Saturday. A significant message might arrive — or you send one. Now to November, your work pace will intensify.
 LIBRA:

 

Sept. 23-Oct. 22
Continue to pamper yourself, Libra. Rest, find quietude, think and plan. (Particularly plan money actions — preparation and effort late Sept., Oct., and money action in late Oct., Nov.) The emotional, mental and physical recuperation you obtain now and next week will serve you well into this autumn, as your romantic courage, intensity, and — possibly — chance for marriage, will be high. Excitement is coming! But I say "possibly" about long-term union coming from this fall's amorous events, because there might be a hidden flaw. Usually this flaw will be wrapped in the drapes of delay. Think "far future" before you commit.
Meanwhile, though, back to the present: rest, meditate, be charitable/spiritual, and deal with administrative types — especially Sun. to dawn Mon. (PDT) when you're tired, calm and lucky. Contact people who can affect/benefit your home — carpenters, landscapers, decorators, therapists, child workers, furniture salespeople, etc.
Your energy, charisma and clout rise mildly Mon. morning to late morning Wed. Aptly, this is also (Mon.) when you begin that autumn-long, tempting romantic outlook/phase. However, proceed cautiously, as many subtle but deep obstacles litter your path. You can actually work effectively on any barriers involving your home/family. (These barriers have existed for some years.) On a slightly different note, you are beginning to be attracted to hidden or secret romance, a real problem until November, then a "quiet problem" until 2025.
Chase money and bargains noon Wed. (PDT) to suppertime Fri. — luck rides with you! But wait until deep afternoon Wed. to start. Errands, calls, trips, paperwork fill Fri. night, Sat. — all's well, a good message about home/family Saturday. Avoid tainted food, drugs, alcohol Sat. night.
 SCORPIO:

 

Oct. 23-Nov. 21
Happiness exists all week, especially Sun./Mon. Use this time to join social groups or clubs. Your application will be seen more favourably than most times. And/or to enjoy your rising popularity, to wish upon the future, to flirt — both with people and with possibilities — to seek entertainment, and to enjoy friends. Your optimism soars for the next two weeks. Your attractiveness grows now through October.
One off note: your home will experience friction now to mid-November, much like the May to early August interval. (If that wasn't so bad, neither will the two months ahead. On the plus side, this influence is great for a] working at home, or b] working on the home or on other property.) Sunday to Mon. dawn offers a smooth, joyful, anticipatory mood — and good luck! You might discuss home "work."
Retreat Mon. morning to noon Wed. (PDT). Rest, think, plan, avoid the bustling crowd. Communications, short trips will not be easy. Someone might be attracted to you Tues., but has a quirky way of showing it. Be wary of new lovers or practical partners before mid-Nov. Your energy soars Wed, noon to Fri. suppertime. Be patient Wed. until late afternoon — then onward, everything goes your way. You impress people, attract others, can exercise your clout, ask favours, propose projects, and make good new starts. (Earlier Wed., that quirky attraction could appear again.
There's another, softer, more romantic, less jumpy person, who appears Wed. into Sat. — this one IS a good prospect.) Chase money, buy/sell, communicate your feelings (or simply reach out in friendship) Fri. night, Sat. But don't chase romance (nor gamble) late Sat.
 SAGITTARIUS:

 

Nov. 22-Dec. 21
The general accent remains on ambition, career, prestige relations, reputation and worldly standing. These are fortunately emphasized Sun. through Mon. dawn PDT. Go all out if you work during this interval: show the boss your skills, propose projects or labour-saving short-cuts, contact VIPs, etc. (In Europe, this good period lasts into late afternoon Monday; in Asia, to just past midnight Mon.) If you're not "at work," spend the interval writing up a proposal, planning actions, interfacing with gov't workers, etc.
Your hopes rise Mon. morn to noon Wed. (PDT). You'll feel more popular (mildly, as the entire year is "quiet") and flirty. Event-wise, this is not an easy few days, as you face obstacles, in money and related areas. Buy nothing important. Still, you'll be smiling!
Retreat Wed. noon to Fri. suppertime — find a quiet spot, rest, sleep, think deeply and plan your future. (New opportunities and your personal energy will come popping out this Nov./Dec. into 2019, with huge luck!) You can fortunately interface with civil servants, advisors, agents, institutions and admin. workers at large corporations. A confidential talk might not succeed Thurs. pm (nor late Sat. night).
Your energy surges upward Fri. night, all Sat. You can receive or make a great communication about career and money, but sidestep real estate or family/home discussions late Sat. Now to Nov., you'll be very busy with trips, paperwork, communications, casual contacts and errands.
 CAPRICORN:

 

Dec. 22-Jan. 19
Intellectual, cultural, international, publishing, legal and statistical pursuits fill this week and next, Cap. These are doubly emphasized — and blessed — Sun. to Mon. dawn. Plunge in! Chase your ambitions Mon. mid-morn to noon Wed. You'll make an impact, esp. on personal or "glad to know you" levels. Shake a VIP's hand if you can! You might feel, esp. Tues./Wed., that a new, sparkling but unpredictable influence has entered your creative and love side. (It has, now to 2025.)
Wishes come true, happiness and optimism visit, and so do friends, Wed. noon to Fri. suppertime PDT. Don't lose your temper at home or concerning security, family, midday Wed. Otherwise, this is a splendid period — chase love, friends, joy! But retreat Fri. night and Sat. Lie low, rest, think and plan. Scan your past and present — how did you get here, and how can you go further? You might hear news that is good, but how good will show later. (More good than you first see.)
Don't make promises late Sat. night. This week to mid-November begins to float money your way. Very similar to the May-August period. Save, reject spending, or you could end poorer despite more income. Now to October's end, your social life will bring many sweet moments, and a) a wish could come true about a love affair; or b) you could meet a romantic partner at a group function (or both). 
 AQUARIUS:

 

Jan. 20-Feb. 18
The emphasis remains on life's mysteries and secrets. Your subconscious floats to the surface, making your intuition and hunches ultra-accurate. You'll feel lust, a desire for power or increased assets. These are good, natural, as long as you remain honest and ethical. (E.g., don't chase your husband's brother.) These themes reach a fortunate peak all Sun., to Mon. dawn. Plunge in — invest, research, see a debt counsellor, perform a lifestyle change, seek medical attention (if necessary) and sidle up to someone (only someone willing!).
You take a broader view of life Mon. morn to midday Wed. Intellectual, international, love, publishing, education, cultural and legal themes draw you. But proceed cautiously, as some very firm obstacles can thwart you, esp. if you have unrevealed secrets, or are trying to deal with gov't or other admin. types. (Mars enters your sign Mon. eve, imbuing you with extra energy, determination, courage and sexual magnetism — and, perhaps, too much aggression. This state exists until mid-November.)
Be ambitious, dress well, be aware of prestige relations, of your worldly status and reputation Wed. morning to Fri. suppertime. Sidestep a quarrel or "surprise" Wed. midday, then charge toward success into Fri. Thursday's best — you could pluck a promotion, or earn a higher-up's praise. Joy, social delights, popularity, optimism and a bright future, entertainment and friendly flirtation — these arrive Fri. night, Saturday. All's good! You might receive a secret message, a half-hidden "invitation," or good news about an investment or research effort.
 PISCES:

 

Feb. 19-March 20
The two weeks ahead fill with relationships, new horizons and opportunities — as well as potential enmity, challenges and opposition if you trigger these. (So be diplomatic — and eager to co-operate.) As you're in a very fortunate, expansive far travel year (to Nov.) these two weeks also favour relocation to distant shores.
All these themes — including love and making partnerships — are highlighted Sun. and the first 8 hours of Mon. (PDT). Plunge in, for only good luck will greet you! Some single Pisceans might meet their future mate. Others can seize opportunities in almost any area.
Mysteries and life's hidden forces blossom Mon. morning to noon Wed. Your intuition soars. But poor luck and obstacles abound, so tread carefully, especially in investments, debt, mutual finances, sex/intimacy, and medical matters. Research might succeed. (But detectives among you won't find the criminal.)
A mellow, wise mood steals over you Wed. noon to Fri. suppertime. Chase international, intellectual, publishing/media, love and legal goals — circumstances favour you. (Except around noon PDT Wed., when friction or stress can throw you off your intended path.) Love is possible — remember, you are in a lucky love year until Nov. 2018. Now to mid-November, avoid belligerent people, dark alleys and war zones.
Now to the end of October, your love life will grow sweeter, more affectionate, esp. if you're married. (A good time for a wedding, generally.) BUT you could grow indecisive in Oct., wonder if it's really love, or perhaps you and your love meet a series of circumstantial delays. Be patient, as December will bring this affection back, and you'll be ready to march ahead with love.
The End.
AFTERAMBLE:
I've started using the term "opposite sex" again — tried to avoid it for two decades, in a genuflection to gays who are uncomfortable with the words. However, it fits so many situations. When I do use it, if you're gay, it does refer to "the opposite one, same sex."
***   ***
Wildest dresser? Aries. (Think Lady Gaga, Elton John.) Though Leo is the sign of actors, Aries loves to dress with flair, to project their edgy, "ready for anything" personality. So you will often see Aries women wearing boots as fashion statements, and leather vests, or in some other way accenting their "rough and ready"-ness. Whether loud and fanciful, or understated and classic, Aries always dresses on the edge. Aries likes to nuzzle up against boundaries.
***   ***
"…who had been studying at Salamanca for many years and had returned at the end of his course to his village with the reputation of being very learned and well read. They said he was especially versed in the science of stars and was aware of what the sun and the moon were doing…
"…following his  advice, his father and his friends, who believed him, became very rich, for they always did as he told them when he said: 'This year sow barley, not wheat,' or 'Now it is time to sow chick-peas and not barley,' or 'The next year will be a bumper crop of olive oil, and the three years to follow not a drop will there be.'"
"This science is called astrology," said Don Quixote.
— Don Quixote (Chapter 12, Quixote talking with a shepherd) Cervantes – about 400 years ago.
***   ***
Crush rosemary leaves, and add a bit of salt — I have read, never tried, that this poultice will heal cuts and wounds.
— also from Don Quixote
/30/