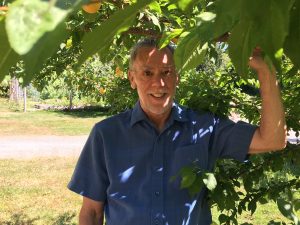 My email is:  suningem@gmail.com (stands for sun in Gemini, my sun sign).
All times/Dates are PDT – Pacific Daylight Time zone. PDT is eight hours before Greenwich England (BDT). For example when it is noon PDT it is 8 PM in England – and 4 AM the next day in China. The world clock in the right margin gives you some clues. You can also Google "time zone converter."
"NO DOUBT THE UNIVERSE IS UNFOLDING AS IT SHOULD." ~ Desiderata
START NOTHING:
10:15 pm to 10:28 pm Mon., 1:29 pm Wed. to 5:01 am Thurs., and 8:52 am to 9:23 am Sat.
PREAMBLE:
"Dollar" stores ("Dollar Tree," etc.) will become much stronger in the few years ahead. If Amazon/Walmart win the grocery wars, people will lose the pleasure of shopping. At the same time, the small, cheap items these stores sell, might be ignored by the Internet merchants, because the sales value is so minuscule compared to the cost of processing, packaging and droning, that they can't be sold profitably. (Though they might package them with more expensive items.) To buy these cheap "essentials" (e.g., picnic cutlery, plastic glasses, party streamers, B'Day cards) and for some, to hold onto the in-person shopping experience, more people will likely become dollar store customers.
Last week (in the Aug. 27 column, published in the blog Aug. 21st) I mentioned that the Mars-Saturn aspect accompanying the eclipse might lead to a "victory that burdens the victor."  (This was a repeat of my "quagmire" prediction about George Bush's invasion of Iraq back in 2003.) The day after the eclipse, American Secretary of State Tillerson and Trump (whose rising degree was closely affected by the eclipse) announced a new, much expanded campaign in Afghanistan — a perfect reflection of that Mars-Saturn aspect.
I also mentioned 4 birth dates (of any year) that would be most affected by the Aug. 21 eclipse.
However, we can add to that: If born Aug. 21 (+/- 2 days) any year, the effect could be a drop in energy and clout for 6 months. If born Nov. 20 (+/-) a change or reduction in your career and prestige. If Feb. 19 (+/-) a decline of relationships. If May 20 (+/-) a problem or decline in home, family, real estate. However, notice that these interpretations are the exact opposite of my messages for these signs' karmic periods (through Nov. 2018).  Remember, I don't particularly believe in the traditional meanings of eclipses. So we'll see which proves true.  (If you're born on/at these dates, please email me in a few months to give me your feedback.)
A reader has asked if I will show the eclipse effects for every sign. But as the eclipse indications are the opposite of the Moon's nodal (karmic) indications, I respectfully decline, as I think it would just be confusing — and likely wrong.
(BTW, you can read my karmic messages in PLATFORMS — click on this word under the big blue picture.)
(A reader pointed out that I made a "1,000 year" math mistake in my "astrology in the Bible" article — also on PLATFORMS. I read that, can't seem to change it. [Computers just don't understand me.] However, the astrology — the predictions — remain "true.")
WEEKLY FORECAST:

       ARIES:  March 21-April 19
The accent remains on work, duties to dependents, health, tools, supplies and machines. To succeed, it's best not to start any new projects, nor purchase machinery (etc.) before Thursday. Sunday/Mon. bring happiness, social delights, mild flirtation, popularity, optimism and entertainment.  A minor wish might come true. Both days are smooth, fortunate, but Mon. night could get testy — perhaps because someone is disappointed, mistaken or confused about a promise, a relationship. Retreat Tues./Wed. — rest, contemplate, deal with gov't employees or big companies, with charities and spiritual folk. Visit a psychic, therapist or agent Tues. — but not Wed. (when he/she will accent the negative).  Act on your chores, obligations Tues., not Wednesday. Your energy and charisma surge upward Thurs. to 9:30 am (PDT) Sat.  Get out, meet people, make contacts, be the leader — and start significant ventures. Recent delays are over.  Chase money, buy/sell Sat. —  your financial luck is high. (BTW, from mid-October this year to November 2018, your investment luck will soar — so wait until then to take an "educated risk" — it will pay off.)

       TAURUS:  April 20-May 20
The romantic trend continues — as do your leanings toward creativity, speculation, sports/games, beauty and pleasure. Recent weeks of delay and false starts have ended, so you can charge forth into the future. But wait until Thurs. onward (even better, Sat. noon onward) to start any successful ventures or relationships. Be ambitious (or appear before authorities) Sun./Mon. Both days bring progress, but Mon. night could get a little testy. (Monday night could also hit a new, magical note in a relationship, or bring two of your friends together in the attraction sweepstakes.) Your inspiration and intuition are high. Tuesday begins seven weeks of heightened romantic intensity.  (This will be better before September 22.  BTW, October will start a year of bountiful relationship luck, so you don't have to pounce on a potential affair this week  or month.)  Your hopes, happiness, social popularity and luck soar Tues./Wed. — accept invitations, get out and mingle. However, people you meet, especially Tues., will not likely give you the funding (in business) nor sexual intimacy (in amour). Retreat, rest, contemplate and plan Thurs. to Sat. morning. Despite your weariness, all goes well, especially in therapy, with civil servants, institutions, large corporations, charities and in your own heart.  A great time to meditate on your future, to decide how to go forward — which you will, very soon! Friday's legal or moral problem can be solved if you grab it quickly. Your energy and charisma bounce skyward Saturday after 9:30 am (PDT) — a good start to a loving, lucky weekend!

       GEMINI:  May 21-June 20
The accent remains on home, family, real estate, security and basics. Get out in Mother Nature. Study sales territories (and other foundational things) at work.  Mars begins seven weeks of intensity in this area, so while you will feel optimistic and friendly in this zone, you also need to be alert to any tendency to dictate, overload or cause friction at home. Good time for a garden party Thurs. into late Sept. DO NOT move into a new home (and generally, avoid buying one) Tues. to Oct. 22. Friends are affectionate and happy, this week and next. Sunday/Mon. are for intellectual, legal, travel, cultural, philosophical and love pursuits. You might feel a tug-o-war between your domestic duties and your ambitions. Tuesday ends several weeks of delays and false starts. This day and Wednesday tease your ambitions, try to call you away from home. That's okay. The real problem (Wed. midday) is someone you don't get along with, could be spouse, associate, whomever. Your optimism, popularity rise (mildly) Thurs. to 9:30 am (PDT) Saturday. Be sociable, accept and extend invitations, flirt (especially Fri. early morn and late night) and schedule entertainment. A friend, or an idea, gives you a good hint about an investment, debt clearance, a work or health solution, or a sexual opening Friday pm. Take it easy Saturday. Rest, dream, follow the crowd (or seek solitude). All's well!

       CANCER:  June 21-July 22
Recent delays end Tues. (pre-dawn PDT) particularly in errands, mail, communications and travel. You'll soon get your answer (Sept. 13 to 19 at the latest). Tuesday also begins seven weeks of intensity in this same zone (mail, communications, travel, etc.). Next week will bring even more emphasis, and the week after even more. Expect a flurry of paperwork, calls, emails, etc. ALL of these can be your road to progress on the career front — but also can be your downfall if you communicate angrily, impatiently, with mistaken grammar, etc.  So focus, smile, and you'll climb!  Sunday/Mon. bring secrets, heightened intuition, financial and intimate opportunities, and, perhaps, a medical situation.  (It needs a doctor.)  Dig deep, valuables lie hidden. Don't chase someone's spouse, though!  You might have to choose between letting a relationship be casual or profound. That choice seeps into Tues./Wed. also — you could fall in love.  But Wed.'s work duties might cloud your reveries or your urge to travel or pursue intellectual, cultural goals. Still, a mellow, far-sighted two days:  ponder the truth, the real truth! Be ambitious Thurs. to 9:30 am (PDT) Saturday. This is a benevolent interval, during which you can open career doors with "sweet talk" (but avoid 10 to 11 am, PDT).  A potent ally could appear… except that this kind of ally often wishes to be discreet, out of the public eye. You can, if you wish, buy a "status" home Friday eve. Saturday mid-morn onward brings happiness, popularity, optimism and joy. Be social!

       LEO:  July 23-Aug. 22
The emphasis remains on money. As recent delays end Tues. morn (just before dawn PDT) you can charge ahead to buy, sell, gather new clients, purchase important items, angle for a pay raise, and clear up debts and monies owing. Mars will add intensity to this money zone Tues. to Oct. 22.  (And could spark a sensual affair, that carries the danger of marriage, a marriage you probably would not want, long-term.)  More money will flow to you; but more money will flow from you, also. Bank it, be tight-fisted. Sunday/Mon. bring opportunities, relocation themes, negotiations, litigation, as well as challenges, refusals, even enemies. Generally, two lucky days — but a strong money question looms (and carries over into Tues./Wed.): do you go for short money (earnings, etc.) or for long (investments, asset accumulation, business actions, etc.)?  The choice is yours — "long" might be a bit more fortunate, long-term. Tuesday/Wed. accent secrets, investigation, heightened intuition, sexual desire, large finances, lifestyle commitments, and possible medical diagnoses. Avoid work-related romance, and buying of machinery or applying for a pay raise, Wednesday. A mellow, wise mood steals over you Thurs. to Sat. morning. Chase intellectual, academic, travel, legal, cultural or love goals. You could hear good news. Now (after Friday noon) is a good time to ask for or prove you deserve, a pay raise. Saturday blesses you in ambitions, career, and status zones. Contact a V.I.P!  A good week.

       VIRGO:  Aug. 23-Sept. 22
Your energy and charisma remain high — but you ain't seen nothing yet. Tuesday starts seven weeks of increased determination, assertiveness and sexual magnetism.  And Sat. begins three weeks of increased communications and ambition. You're going to be a powerhouse!  Wisdom urges you to be gentle and considerate also (pure power creates resentment). Strictly avoid extra-marital temptations now to Oct. 22. Dive into chores Sun./Mon. — you'll get them done, but avoid arguments, and be safe around tools Mon. night. This day can attract you to a fascinating but puzzling person. You find it hard to understand irrational, intuitive people — and this is one. On the other hand, this is also exactly the kind of person you need to balance your overly analytical mind. This attraction (or rejection) spills over into Tues./Wed., when relationships show their colours, and spring up everywhere. Be diplomatic. Negotiate, seek agreement, seize opportunities.  But don't chase romance Wednesday daytime, especially not "in your backyard" or 'hood. Dig deep Thurs. to mid-morn Sat. — you could find a treasure chest, of information, inspiration, physical intimacy, medical solutions, or of profit. A great time to purchase an investment or two, to reduce debt, or change your lifestyle. Sidestep a disagreement Fri. morning. Late Friday, you might day a superb income opportunity. A wise, mellow mood steals over you Saturday — the start to a happy, gently loving, horizon-broadening weekend!

       LIBRA:  Sept. 23-Oct. 22
Remain quiet, contemplative, Libra. Tuesday marks two changes: 1)  the delays of recent weeks cease; and 2)  a seven-week period starts that will intensify your interior musings and any therapeutic, government-related or management situations. This is not the best time to begin a serious or life-mate affair, as the other person will always have a basic control over you. However, the same period could open the door to a partnership with (or within) the gov't, an institution or a large corporation. If you're an artist, writer, etc., this is a good period to find an agent. Despite your temporary weariness, friends keep calling and you remain optimistic about your future. Sunday/Mon. feature romantic notions, beauty and private pleasures. No major obstacles, but Monday eve/night can confuse, deceive — eat sensibly. Your health and chores take centre stage Tues./Wed.  Again, eat sensibly. A task might "climax" or reach big, final proportions. Avoid communications, unnecessary travel Wednesday. Relationships fill the horizon Thurs. to Sat. morning (9:40 am PDT). Be open, willing to merge, co-operative and diplomatic. You might be dealing with the public, or planning your "fame" or grabbing an opportunity, or working unto a relocation. This is an opportune interval, packed with good luck. A domestic problem might (re)appear Fri. morning, but you can seize a huge solution later Friday, early Saturday — might involve the "quietude" you're in — gov't aid, a counsellor's advice, confidential agreement, etc. A good week!

       SCORPIO:  Oct. 23-Nov. 21
Recent delays end Tues., so you can charge ahead with confidence. You feel hopeful, social, flirtatious and "full of beans".  You can now start new projects and relationships. Earlier, Sun./Mon., take a restful approach, nap, be with family, enjoy your home — and contemplate ending unprofitable or stale situations, associations. This is a "breather" before you plunge into activities Tuesday. onward. You might need to choose, Sun. through Wed., between a light, friendly love and a deep, profound link. Romance, creative and speculative urges, charming kids, beauty and pleasure flood in Tues./Wed. (Tuesday better, as Wed. holds a money or "jealousy" obstacle.)  Tackle chores Thurs. to Sat. morning. You'll make headway, and could also receive a strong, meaningful message. Saturday (after 9:30 am PDT) brings relationships — good, growing and intriguing ones!  The seven weeks ahead intensify your social life, and might bring a parade of co-worker friends, or a new friend who is "work."  You'll be optimistic about your job performance, and popular at work.  At present (to Sept. 19) bosses, authorities and parents favour you, might be willing to "make a deal."

       SAGITTARIUS:  Nov. 22-Dec. 21
Recent delays end Tues. — especially those affecting your career or status (including marital status).  So march forth with confidence. You are ambitious, career-oriented this month. Your ambitions might include or run alongside a love, a romance, a creative or "risky" project. This combination — ambitions mingled with romance, risk or creativity — will weave in and out for the next seven weeks. Unfortunately during the same period, higher-ups, parents and authorities might be bad-tempered, impatient toward you. Be diplomatic, use that smile. During the present week — a good week — legal, travel and intellectual matters go well. You could reach quick agreement about something, more so if you use affection, flattery. Errands, communications and paperwork fill Sunday/Monday. You could meet a brilliant friend, or make/receive an invitation Mon. morn.  But don't argue this night, unless you want a battle royal.  Steer toward home, family, real estate and security Tues./Wed. The first four days of this week highlight a choice you face, between career/ambitions and family/security. You're likely to make that decision Tues./Wednesday. It will have a notable effect, cause a climax of emotions. Romance calls Thurs. to 9:30 am Sat. (PDT).  Dive in if you can — or into creative, speculative or sports involvements.  Income has been a problem for some years now.  You'll see this problem Fri. morn, and can also find a solution, same day or Sat. morn. (Probably involves career or status, and work.) Plunge into tasks Saturday — you'll succeed, impress higher ups!

       CAPRICORN:  Dec. 22-Jan. 19
The delays of past weeks end Tuesday morning. But don't charge ahead too quickly. Contemplate, have a plan. If you don't launch anything until Saturday or next week, you won't lose out or lose ground. An investment, financial action, or sexual approach can yield rewards now to Sept. 19, and could involve deep thought, communication, Tues. to Sat. The first four days of the week confront you with choice between casual acquaintances or deep, good friends – even love. One might become the other. This month accents love, and intellectual, international, travel, publishing, cultural, philosophical and legal pursuits. All these intensify now to Oct. 22 — seven weeks.  You might end your involvement in any of these, too, during this period. (E.g., quit school.)  Strictly avoid law suits before late Oct. Chase money Sun./Mon. Buy/sell, contact clients — but buy nothing important, launch nothing. Tuesday/Wed. bring errands, paperwork, travel and communications. Be curious, and learn. Don't deal with the gov't nor seek "inner answers" Wednesday. Your home and family draw you Thurs. to Sat. morning (9:30 am PDT). Give everyone a hug, relax on the porch, upgrade your security, garden, etc. Contemplate which acquaintances, what projects should be nurtured, and who/what you should abandon.  "Destiny" could give you answers now, could also smooth your way to future goals, social ambitions. Saturday brings romance — could be powerful! (Creative, fun, sports/games, lucky risks, or charming kids if you're already married.)

       AQUARIUS:  Jan. 20-Feb. 18
Recent delays end Tuesday, Aquarius, so you can proceed confidently after that day. However, before you do, you might need to make a choice between "long money" (investments, debt reduction, appreciating assets) and "short" (monthly earnings, spending on depreciating assets, etc.).  This choice will hang in the air Sun. to Wed.  (For some, it might translate into casual sex versus deep, life-changing sex.) Here's a clue:  for the next seven months, finances, investments and deep sexual desires will intensify. You'll hear and reveal secrets. Dig deep, valuable info lies hidden beneath the surface. Avoid these:  impulsiveness, extra-marital temptations, crime, and "sketchy areas", and talking rather than acting. Your energy and charisma are tops Sunday/ Monday. Don't start important things, but do get out, see and impress people. Avoid an argument Mon. night. Chase money Tues./Wed. — but leave friends and cherished wishes out of it. Realism is best. Buy nothing used. Errands, casual friends, trips, paperwork and communications fill Thurs. to Sat. morning (9:30 am PDT). Good luck accompanies you, so charge ahead, be curious, read the news, ask questions — you might find the answer to a significant career question, or learn about a "secret file" — on you? Be home or putter around the 'hood Saturday — the start of a great, restful, happy home/family weekend!

       PISCES:  Feb. 19-March 20
Relationships grow more and more important and obvious, now to Oct. 19. You can be faced with aggressive, angry individuals, and/or you can form lucrative partnerships, temporary or enduring. Much depends on you, your choices and your personality. If you want a fight, it will find you!  If you want a partner (even in love) it, too, will find you. The origin, or "start point" is your own thoughts and desires. The delays and false starts of the past three weeks end now, so you can march forward — but do so diplomatically, and don't hesitate to hitch yourself to someone else's wagon, if the opportunity arises. Retreat for a contemplative rest Sun./Monday. All's well.  You can tackle and accomplish old, neglected chores. But avoid fire, stoves, fast cars  Mon. night. Your energy and charisma rise Tues./Wed. Get out, start things — but not practical nor career nor status things, as these hit "disapproval" or barriers Wednesday. All four days, Sun. to Wed., present you with a choice:  do you sink into your own intuitive, mystic, dreamy world, or touch the cold new world of relationships?  (I'd pick the former for now, because that world of relationships will touch you anyway, soon, and "warmly.") Co-workers remain affectionate. Chase money, buy things Thurs. to Sat. morn. Machines and tools are a "lucky" buy now (Fri. pm).  An ethical dilemma might "haunt" your relations with friends, but Friday and early Sat. shows the solution — it entails a closer connection, getting deeper into a special relationship. Saturday's for errands, communications and travel. This day starts a lucky, uplifting weekend! If single, you might meet someone assertive, sexy.
THE END.