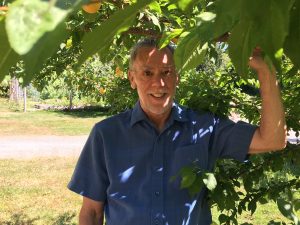 My email is:  suningem@gmail.com (stands for sun in Gemini, my sun sign).
All times/Dates are PDT – Pacific Daylight Time zone. PDT is eight hours before Greenwich England (BDT). For example when it is noon PDT it is 8 PM in England – and 4 AM the next day in China. The world clock in the right margin gives you some clues. You can also Google "time zone converter."
"NO DOUBT THE UNIVERSE IS UNFOLDING AS IT SHOULD." ~ Desiderata
START NOTHING:
2:38 am to 12:48 pm Mon., 9:42 pm Wed. to 1:18 am Thurs., and 9:30 am to 1:06 pm Sat.
PREAMBLE:
The Eclipse:
I've had a lot of enquiries about the solar eclipse of last week (Aug. 21/17). (Because this column is posted on Aug. 21, the eclipse  actually occurs "today" in real time.) I don't use eclipses, as I have not found any convincing objective proof that they work. Instead, I read what you might call the "eclipse path" — the Moon's north and south nodes.
In olden days, eclipses were thought to foreshadow the destruction or fall of kings and queens. This one offers a rare chance to observe whether an eclipse has an effect on rulers, as it occurs in the 28th degree of Leo. Donald Trump's ascendant (start of his rising sign) lies in the 29th degree of Leo. (Actually, almost half the eclipse lies in the 29th degree.) So watch: if Donald falls, maybe eclipses work!
If eclipses are effective indicators, you will be most affected if you reside in its direct (total) path — In North America this path travelled from Oregon southeast, to South Carolina. Usually, the "meaning" of an eclipse is that it "shuts out" or "deletes" or weakens the eclipsed body (in this case the Sun). This effect is supposed to last for, most old astrologers say, about 6 months. However, I believe  eclipses are not always negative, and that many are positive or "lucky."
The eclipse of August 21st occurs at the beginning of a "Start Nothing" period, AND at the very end of a sign (Leo) — for these reasons, it should have little power to affect the future. The eclipse is bordered on two sides by planetary aspects: a Sun trine Uranus on Aug. 20th (12 hours before) and a Mars trine Saturn on the 22nd (19 hours later). The trine to Uranus means friendship and "successful revolt" or "change."
The Mars/Saturn aspect, which arguably has more import for the future, is a trine, usually a fortunate aspect. But the planets involved are both called "malifics," meaning they usually indicate bad things. This can be an aspect of deeply-rooted anger. It's also the sort of aspect that can lead to a successful war, but one that will weigh heavily on the victor. When I wrote in 2003 that George Bush's invasion of Iraq would lead to a "quagmire" I was probably looking at such an aspect (it was a Saturn aspect).
This eclipse might show, in the U.S., as an increase in the right-vs-left anger/violence. It will be interesting to see whether such "outbreaks" or riots occur more frequently in the "total path" — i.e., in Oregon, South Carolina, and the states along that diagonal path.
As the eclipse occurs on Donald Trump's rising degree, it could reduce his clout significantly — but it could also make him more aggressive and angry — he could be one of those "victors" who, by their conquest, inherit a quagmire.
If you were born within a day or two of August 21, November 20, February 19 or May 20, any year, this eclipse might affect you more strongly (IF it affects you at all!).
Nukes:
Readers have also asked whether there will be a nuclear war. (Worries over Trump and N. Korea.) I don't think so, at least not until 2023-25. This coincides with my 1990's prediction that Vancouver would "burn" in 2023-25. (I "withdrew" this prediction a year or two ago, because I didn't want to dishearten Vancouverites, and I worried it might make the 1 per cent of readers who take me seriously in this regard, lose out on the region's real estate boom.) I really don't know what to say. I am often wrong. (Also, look at the eclipse note above: the Mars-Saturn aspect could indicate a Trump victory — in Korea, in the next six months — i.e., before March 2018 — that weighs heavily on the victor.)
I feel like I'm on the bright side of twilight, when the sun is still in the tree tops.
WEEKLY FORECASTS:

       ARIES:  March 21-April 19
Continue to push and protect ongoing projects, and to reprise any ventures returning from the past, especially in work and health arenas. Until Sept. 5, don't start anything new. Secret matters, investigating, financial actions and intimate clinches go well Sun. morning, but begin to meet obstacles Sun. noon to Mon. noon (PDT). After this, a wise, mellow mood steals over you, through Wednesday. Monday starts with a bit of misunderstanding or traffic bother, but ends sweetly, even lovingly. Tuesday's filled with wrong directions, indecision and illusion. But Wed. offers success, ease, great insights and, late day, love or friendship! Be ambitious (remember, start nothing) Thurs. to noon Saturday. Show your talents, schmooze with higher-ups, especially Thursday. This whole interval rewards — except Sat. morning, when you might show the wrong side of your personality, or become impulsive. Thursday starts nine days of "romantic talk" — perhaps with an old flame.

       TAURUS:  April 20-May 20
Remember, Taurus, start nothing new. The week ahead features romance, creative searches and speculative urges, beauty, pleasure, and charming children. An old flame might appear. But delay or indecision can affect an ongoing Love affair. Be patient, even if romance seems to elude you for a while. Home remains a bit testy but now a sweet note of affection mingles with the friction. Relationships fill Sunday to Monday noon (PDT). Sunday morning flows easily but the evening heads toward argument. Sex, finances, secrets and investigation fill Monday noon through Wednesday. Five months of delay end in this zone. By early September, you can march forward, especially with sex and love, and/or with finances and a legal matter. (Or with education and research.) Monday eve taps your shoulder with unexpected affection. Beware deception and self deception Tues. Wednesday has success written all over it. The government or a large corporation might aid you. A wise, mellow mood floats over you Thursday to noon Saturday – this entire interval offers success and an unexpected favour from the cosmos. (But a fender-bender Saturday morn if you drive carelessly.)

       GEMINI:  May 21-June 20
The weeks ahead feature home, family, nature, nesting and settling in. Food, nutrition, security and your children's future are important themes. Remember, start no new projects nor relationships before Sept. 5 (or, better, Sept. 7). Tackle chores Sun. to noon Mon. (PDT). Protect your health with sensible diet and clothing. Hit those chores Sunday morning for success — nighttime might grow argumentative, dangerous with sharp tools. Relationships face you Mon. noon through Wed. No co-operation Monday afternoon, but a sweet night. Tuesday's uncertain, illusive: don't rely on another. Wednesday brings joy, luck, friendship, even love. Sex, big finances (e.g., mortgage, investments, assets) medical questions/exigencies, lifestyle choices, investigation and heightened intuition arrive Thurs. to noon Sat. All goes well here except romance, speculation and creativity. Dig deep: rewards await. You could meet a kindred soul, a "friendly love." A former friend or a forgotten communication might appear Thurs. into Sept. 8. Travel, communications still favoured — answer, visit, let curiosity rule.

       CANCER:  June 21-July 22
Start no projects nor relationships before Sept. 5, Cancer. Stick with the ongoing, or reprise past situations. A long-lost friend might re-appear. Also, Thursday to Sept. 5, a former money source might return. Romance, creative and risk-taking urges, beauty and pleasure (and charming kids) fill Sunday to noon Monday. Best time: Sun. morning. Tackle chores (especially old, neglected ones) and protect your daily health Mon. noon through Wed. Monday's fine, ends with affection after some early, mild frustration. Tuesday's dicey — illusion and mistakes, so be careful with chemicals, and read instructions twice. Wednesday spells success — your hard work impresses bosses, could crack open the door to a pay raise or career favour, to come a little later. Relationships fill Thurs. to Sat. noon. Be diplomatic, co-operative: realize others hold the power. Love is much more likely than war the entire interval. Business and practical relations look splendid — and opportunistic. Again, higher-ups like you. But careful driving, and operating tools, Saturday morning. Your money luck improves, now to mid-Sept.

       LEO:  July 23-Aug. 22
The weeks ahead turn your focus to money, earnings, possessions, a sensual attraction, and perhaps to a school course. (Memorizing will be your forte.) Be noble in love — don't seduce someone you know won't interest you for a long time. On another level, delays in "true romance" end now, after five months. (Act on this Sept. 7 onward — or now, if an old flame involved.) Your charm and grace increase now to mid-Sept. Be home, rest and enjoy family Sun. to Mon. noon (PDT). Sunday morning's best — this night grows testy. After a couple of misunderstandings, Mon. eve grows affectionate. Romance and beauty, pleasure and creativity surge this pm through Wednesday. Unfortunately, Tuesday's misleading, promises more intimacy than it delivers. But Wed. delivers very well — friendship, love welcome you — so does your spouse. A gamble can pay off! Remember, start nothing new and important before Sept. 5 (or the 7th, for best results). Dive into chores Thurs. to noon Sat. You'll get them done, as progress is smooth, especially Thurs. Love again — or a wise friend — warms your heart. Careful with machinery Saturday morn.

       VIRGO:  Aug. 23-Sept. 22
Your energy and charisma arc toward a yearly high, Virgo. But you're also in confusion, not knowing which decision to make. Considering this, don't take actions that you might later have to cancel or change. This state of indecision and false starts lasts to Sept. 5. A relationship will be prominent then, and "change" will occur Sept. 7 and 8. Change has been a thorn in your side the last month or two, but affection or mild good luck softens this now to mid-Sept. Sunday through Mon. morning is for errands, calls, visits, paperwork — best Sun. morn. Your home and family, your security and foundations are in focus Mon. noon (PDT) through Wed. You could be briefly stymied Monday afternoon, but this eve is affectionate. Tuesday's difficult, especially in marital/partnership areas. And Wed.'s splendid, offering good, wise and workable changes, especially if you take a friendly approach. A confident discussion is a good idea. You feel invigorated Thurs. to noon Sat., free, able to pursue romance, pleasure, beauty, and self-expression. Thursday's a good time to express love. The whole interval, again, supports and blesses you with change, financial ideas, and for some, sexual intimacy. Don't blow it all with "rebellious words" Sat. morning! Tackle a job Saturday pm.

       LIBRA:  Sept. 23-Oct. 22
The weeks ahead find you tired, quiet, in "recuperation mode." Dive into solitude, get that rest, for you'll want all your energy by late Sept. Remember, start nothing new before Sept. 5. (And I'd wait until Sept. 7 onward for any successful start.) So, it's a perfect time to do nothing! Still, fulfill obligations, especially those involving government, large companies, institutions, charities and spirituality. Chase/gather money Sunday to noon Monday (PDT). The only good period is Sun. morning, so be cautious otherwise. Buy only routine items. Don't seek a pay raise, nor a love response. Errands, trips, communications and paperwork fill Mon. pm through Wed. Wednesday's great (friends, sweet partner), Tuesday's bad (illusion, mistakes), and Monday starts with mild obstacles, ends with evening affection. (Despite your relative solitude, others will seek you out; your charms will attract allies and friends and flirtations, until mid-Sept. In addition, you feel hopeful about a relationship — and correctly so.) Home and family rise in importance Thurs. to noon Sat. Give the kids a hug, or take them on an adventure (Thurs. best). Study a domestic dilemma Friday — someday, you'll solve it. The entire interval, love supports, blesses you with happy surprises. A former friend might return, but a present faithful one is probably better.

       SCORPIO:  Oct. 23-Nov. 21
An old wish might come true in the next few weeks. Old friends and lovers might re-appear. But you might need to revise your (more optimistic) plans, and you could remain indecisive about your future actions. Listen, Scorpio, don't make firm plans before Sept. 5, as you'll only need to change them later. Make no promises, nor accept any. Your career and relations with higher-ups have been argumentative, friction-prone for almost two months — this will end Sept. 5. In the meantime, bosses and authorities will grow more and more pleasant and approving, now into Sept. 19. A former boss or career role might appear, Thurs. to Sept. 8. Your energy and charisma stay high Sun. to Mon. noon. (PDT). Act Sunday morning for success. Chase money, buy/sell, protect your possessions Mon. pm through Wed. You could receive good news (or a good idea) about a money-career connection Mon. eve, and great news/ideas about a work-career connection Wed. Take care Tues., when mistakes abound. Thurs. to noon Sat. brings errands, visits, trips, calls, paperwork and casual friends. All flows well here, and that work-career idea/connection resurfaces, to your benefit! Drive carefully and double-check addresses Saturday morning. Retire to home, to the 'hood, later.

       SAGITTARIUS:  Nov. 22-Dec. 21
Remember, Sage, start nothing new and important before Sept. 5. (Wait until Sept. 7 onward for successful starts.) This applies strongly to your career, status and ambitions scene, which is strongly in focus until late Sept. (You might have to meet/convince an authority figure.)  A former career role might return — grab it if it's good. (You'll know if it is.)  A former scholar, lawyer, travel companion, even lover, might re-appear in the Aug. 31 to Sept. 8 period. But I don't think much will come of it, except a bit of knowledge. Probably best to avoid lawsuits before Sept. 5. Lie, low, rest and contemplate Sun. to Mon. noon (PDT). If you must do something, tackle it Sun. morning. Monday midday through Wed. boosts your energy and charisma — you'll be the leader, you'll be noticed — and could attract love, especially Mon. and Wed. nights. One you're with Wed. pm, as long as it's not someone you've never seen before, could be a perfect life mate. Caution flags fly Tuesday daytime, when illusion and confusion reign. Chase money, buy/sell, butter up important clients, Thurs. to Sat. noon. However, don't buy anything important — lemons and unneeded purchases abound. It's an interval of success, though. And that love influence (love or huge, significant friendship) visits you again, Friday and pre-dawn Saturday especially.

       CAPRICORN:  Dec. 22-Jan. 19
Remember, Cap, no matter what I say in this week's message, don't start anything significant, in relationships or projects, before Sept. 5. (Waiting until Sept. 7 onward would be wise.) The weeks ahead feature intellectual activities, international, cultural and legal matters, publishing, far travel, and love. These are the very areas that will be most affected by indecision, delays and mistakes, so DON'T launch anything new here, but do grab an opportunity or relationship from the past, and/or cultivate an ongoing one. Your finances will improve, your assets gain value, now to Sept. 19. Sexual intimacy will be easier to obtain. Your optimism, luck and popularity rise Sun. to midday Mon. (PDT) — Sunday morning's best. Retreat, lie low, rest and contemplate your life thus far, Mon. noon through Wed. Handle neglected chores, particularly those involving the government. Wednesday's excellent for any work, as well as handling finances related to home or real estate generally, to cafes, agriculture, sales territory — all food and shelter concerns. The good luck here actually extends into predawn Sat., so march ahead with confidence. Your energy and magnetism rises Thurs. to noon Sat. — get out, be seen, meet up, display your skills or products, woo someone sweet. Thursday's good for male-female things; Friday holds luck for the ambitious; and Saturday morning needs care with tools, driving, electricity.

       AQUARIUS:  Jan. 20-Feb. 18
The weeks ahead emphasize sexual desire, major finances, investigation/research, secrets, collusion and power plays, medical exigencies, and heightened intuition. This is the zone most affected by delays, mistakes, false starts and misunderstandings through Sept. 5.  Avoid new starts, particularly in these areas. But do seize on promising returns from the east here — e.g., a former good investment opportunity re-appears, or a good sexual partner returns. Others treat you with grace and affection until Sept. 19 — remember, everything good until late 2018 will tend to come from others. You still harbour an argumentative attitude toward others until Sept. 5 — instead, welcome their ideas, P.O.V. Be ambitious Sun. to midday Mon., show your skills to higher-ups, but don't start any new projects. Sunday morning is best. Hopes, social joys, popularity, entertainment and flirtations flow your way Mon. noon through Thurs. Be friendly, be happy! And be careful Tuesday, when illusion reigns, particularly with money. You might be dealing with, meeting with a true life mate Wednesday. (In case you wondered.) Retreat from the bustling crowd Thurs. to noon Sat. — lie low, rest, contemplate, handle neglected chores and government-related or managerial tasks. Thursday's very productive. Friday/Sat. could continue that "true mate" theme of mid-week. If you're in love, have a long, happy, confidential talk.

       PISCES:  Feb. 19-March 20
Hi, Pisces. The weeks ahead feature relationships and their cousins:  relocation, fame, public dealings, negotiations, opportunities, challenges and enemies, litigation, etc. These are likely to be impaired by delays, misunderstandings and false starts. Start nothing new in any area before Sept. 5 (Sept. 7 for success). Until Sept. 5, work will remain intense but lucrative — this week, from Wed. to Sat., that work-earnings combo could be very lucky, potent. So march ahead confidently — but only with past or ongoing situations. Earlier, Sunday to midday Mon. brings understanding, wisdom, and a mellow mood — and love, far travel. legal or intellectual activities. Sunday morning's best. Be ambitious midday Mon. through Wed. — show your skills, impress the boss, meet VIPs, etc. — and push that money-work situation. However, be diplomatic Mon. afternoon, when others might not co-operate. Your optimism and popularity rise Thurs. to noon Sat. You'll be buoyant, happy, and could attract a flirtation or two, especially Thurs. Don't invest Thursday/Friday. Drive carefully Saturday morning. A good week!
The End.