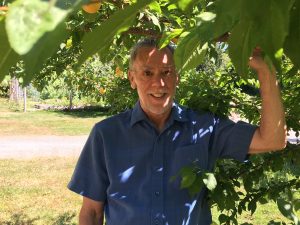 My email is:  suningem@gmail.com (stands for sun in Gemini, my sun sign).
PLEASE NOTE: DO NOT ANSWER ANY EMAILS PURPORTEDLY FROM ME, UNLESS WE HAVE BEEN COMMUNICATING. SOME ONE IS SENDING "PHISHING" EMAILS, PRETENDING THEY'RE FROM "TIM STEPHENS." IF YOU OPEN THESE, YOUR COMPUTER WILL BE INSTANTLY INFECTED.
All times/Dates are PDT – Pacific Daylight Time zone. PDT is eight hours before Greenwich England (BDT). For example when it is noon PDT it is 8 PM in England – and 4 AM the next day in China. The world clock in the right margin gives you some clues. You can also Google "time zone converter."
If English is not your first language, you should be able to translate this blog into your own language by using Google's translation app that appears on the upper right.
"NO DOUBT THE UNIVERSE IS UNFOLDING AS IT SHOULD." ~ Desiderata
START NOTHING:
11:30 am to 1:25 pm Mon., 1:02 pm to 6:05 pm Wed., and 10:39 pm Fri. to 1:53 am Sat.
PREAMBLE:  The more uncertain the times, the more extreme the politics.
Sorry, no more Preamble, as I'm on holidays for awhile.
WEEKLY FORECAST:

       ARIES:  March 21-April 19
Remember, start nothing new and significant before September 5. Remain alert for possible mistakes, delays and missed appointments, especially in work and health zones. DON'T buy any machinery. Your home remains affectionate. Your romantic streak continues, but the main thrust of it subsides after Tues. Before this, romance might reach a huge peak, Sunday/Monday. Perhaps someone you never realized you loved, or never thought attainable, "opens up" or grabs your attention. Otherwise, Sun./Mon. also favour creative, speculative, pleasure and beauty projects. Tackle outstanding chores Mon. afternoon (1:30 pm PDT) to suppertime Wed. Almost everything flows smoothly, but be alert Tues. noon, when you might not see something or someone clearly. These few days begin a month of work and health concerns — remember, double-check directions, etc. Relationships face you Wed. night through Friday. Small things go well, but the major influence is one of break-up, or stress, or a sudden, inexplicable attraction. Sidestep all these, if possible. (Probably possible, as you're the one "making the move.") Saturday's for sex, finances, secrets and investigations. Despite all the work facing you, a sweet streak of romance will wind through the month ahead.

        TAURUS:  April 20-May 20
Start no new projects nor relationships before September 5, Taurus. Until then, reprise situations from the past, or protect ongoing projects from delays, shortages and misunderstandings, especially in recreational, teaching, romantic, pleasure-oriented, beautifying, sport\game, and speculative zones. An old flame might return; at the very least, "romantic nostalgia" winds through your days. Communications flow affectionately. Continue to behave at home — avoid cruelty, temper tantrums. Though, oddly, you're likely to be pleased with everything about your home, real estate, security, garden and family Sun./Mon., when your luck is high and sweet! Romance, creative and risk-taking urges, pressure and beauty enter at 1:30 pm (PDT) Mon. to suppertime Wed. — these days also start a whole month of the same. Only thing to watch, these days and the month ahead: unrealistic expectations, and a "slowness" in sexual intimacy. (The latter is nothing new: this slowness has been around for 2 years, and lasts until this December. Also affected the same way: finances, tax issues, debt and investments, research and discovery.) Tackle chores Wed. eve through Friday. DO NOT buy machinery nor computer-related items. Some disruption is par for the course Thurs. midday. Saturday brings relationships — good ones!

      GEMINI:  May 21-June 20
Perform errands, paperwork, easy chores, communications and travel Sun. to midday Mon. Your luck is smooth, good. A special friend might appear, so might a legal or long-distance solution. Remember, start nothing new, ventures nor relationships, before September 5. Instead, "coddle" ongoing ventures, links — protect them from delays, misunderstandings and supply shortages. You'll probably notice these "glitches" in domestic, family, real estate and "nature" zones. A "prodigal child" might return. Money remains good (barely). Monday to suppertime Wed. brings a focus on home, children, nature, security, nutrition and sales territory — and starts a month of the same. This trend might put a partnership or marriage under stress, but generally you'll enjoy a relaxing, rejuvenating rest from overwork. Take advantage, do rest, for October can bring much activity. Romance, beauty and joy inspire you Wed. eve through Friday. A relationship might be disrupted (Thurs.) as a friend (or friendly lover) could disagree with your money needs/desires. Overall, an affectionate, lucky interval! Saturday brings chores — might as well plunge in, everything works well.

       CANCER:  June 21-July 22
Remember, avoid starting any new relationships or projects until September 5, Cancer. Instead, protect ongoing projects and/or reprise past, promising opportunities or situations. You might hear from a former friend/contact, provoking your curiosity. Money continues to flow your way (to early September) — but you need self-discipline if you're going to keep any of it. Sunday to 1:30 pm Mon. (PDT) fortunately emphasizes income, buying/selling, possessions and sensual attraction(s). Yes, intimacy could bless you! Collect on old bills, pay old bills. You might take a good career action — at least, approach your boss or a VIP (or judge) — you'll "present" well, could gain an unexpected ally/favour! (Don't ruin this later, around Thurs., by making demands.) Errands,  communications, paperwork, short trips and casual acquaintances fill Mon. pm to Wed. suppertime — and start a month of the same. Good – proceed – much luck accompanies you; but double-check all addresses, figures, appointment times, etc., and don't let restlessness or "easy chores" interfere with your true job duties. Your home and family, security and real estate, garden and nutrition rise in importance Wed. eve through Fri. A partnership glitch or "demands from the boss" could disrupt domestic bliss — but you'll survive, easily! Saturday brings romance, creative surges and gambling urges – dive in, events favour you.

       LEO:  July 23-Aug. 22
Strictly avoid buying anything important, starting a new relationship, or plunging into a new venture before September 5, Leo. Take special care with money, possessions, selling/buying — lemons abound, and your "offer to sell" (e.g., listing a house) if posted before Sept. 5, will attract only indecisive non-buyers, or overly-complicated responses. But if something you've always wanted now becomes available, it could be a good buy. Your heightened charisma and energy continue Sun./Mon., even increase. Use these two days to solve problems, impress others, and to speak of love or partnership. Chase money, pay old bills and collect from "laggards," 1:30 pm Mon. (PDT) to suppertime Wednesday. Contact old or former clients — they might have a sizeable order for you. You might feel indecisive Tues. midday — do you go for long-term investment, or quick money? Avoid taking risks, gambling. Errands, paperwork, travel, communications and casual contacts fill Wed. eve through Friday. A secret or hidden, private liability (or a secret attraction) could interfere with an ongoing love, far travel, educational or legal matter, probably Thurs. Head for home, family Saturday — all's well, very well. Do minor things, don't start big projects.

       VIRGO:  Aug. 23-Sept. 22
Remember, Virgo, start nothing new before September 5 (and wait until Sept. 7 forward for success). Buy nothing big, as your needs or use for this article will change. Nor make big new relationships nor start big ventures. A former spouse or lover might return — so might a former business, contract, public, fame, or relocation opportunity. If it was good in the past, good. If it was bad, think twice. You might continue to be attracted to "secret pathways," esp. involving sex or finances, to early September. Sunday to 1:30 pm (PDT) Mon. emphasize these secrets, as well as gov't, institutional, head office, charitable and management interactions. Your luck is good in this area, so don't procrastinate. Research yields valuable rewards. Your energy and charisma rise Mon. pm to suppertime Wed.  These days also start a month of heightened profile, attractiveness and energy for you — but, alas, it is also a time of indecision, false starts and delays. So protect ongoing projects (e.g., ensure you have proper, early supplies). Be loving at home, not "over there." Chase money, buy/sell, pay outstanding bills and collect what's owed, Wed. eve through Friday. Buy only routine items, and double-check prices. You might have to choose between friends and "secret pleasure" (or assets). Errands, friends, visits, communications fill Saturday — fortunately.

       LIBRA:  Sept. 23-Oct. 22
Bosses, VIPs and parents continue to favour you until Friday. A month of celebration, happiness, popularity and optimism will end Tues., but not before you receive one last blast of these — and of love, flirtation — Sun./Mon. Love could be declared, and your friends and popularity warm your heart. But retreat, rest, and seek solitude from 1:30 pm (PDT) Mon. to suppertime Wed. Be charitable, seek your spiritual centre, deal with civil servants, therapists, counsellors, psychics. (A former contact might return from these types.) This advice to rest and retreat holds, generally, for the whole month ahead. But in this area particularly, and all areas more mildly, don't start new projects, nor important new relationships, before Sept 5. The links you've already started will sparkle down these weeks anyway. If single, you could be headed for marriage (better after mid-September). Your energy and charisma rise mildly Wed. eve through Friday. A love bond might be tested. Show yourself, make contact, solve a domestic problem. Saturday's for money: paying/collecting, buying/selling, Don't but anything important (clothes, computer, car, etc.).

        SCORPIO:  Oct. 23-Nov. 21
Remember, Scorpio, don't start any new relationships or ventures, nor make large, significant purchases (clothes and up) before September 5. (Sept. 7, for success.) Bosses and authorities remain testy, impatient, although your work continues to dovetail with your career aims, so proceed, with caution, humour and alertness — especially Sun./Mon., when this area is stuffed with good luck. But realize delays, false starts and mistakes will swirl around you for several weeks, especially in social and community arenas. A former social group, friend or lover might re-appear anytime before Sept., 5 — especially this Mon. pm to Wed. suppertime. Open your arms, welcome happiness, whether from the past or the present. Optimism, popularity and wish fulfillment will characterize the whole month ahead. Your money might not support your biggest wishes, but so what? Dream about what you can have. Retreat Wednesday suppertime through Fri. — relax, contemplate (don't plan) and let your charitable, spiritual side emerge. All's well, but watch for an unexpected legal, ethical or religious glitch involving your job or health needs. Your energy and charisma soar Saturday — get out, impress others, and give projects a big, creative push forward. (But start no new projects.)

       SAGITTARIUS:  Nov. 22-Dec. 21
Sunday and Mon. (to 1:30 pm PDT) bring a peak in the trends of the last few weeks: far travel, intellectual pursuits, publishing, cultural and social rituals, expanded understanding, legal and international affairs — and love. That last might be most significant, as your romantic and creative planet is zipping through the same zone. The combo could yield, for example, a love affair with someone foreign-born, or an international display for your creative works. But remember, let all this apply to an ongoing situation and/or a former one — don't start a new relationship, project, nor buy anything big, before Sept. 5. Be ambitious from Mon. pm to suppertime Wed. Again, start nothing, but do display your skills, and apply them to a current situation. This interval begins a month of the same — a former career role, community position or boss might return. This could be an opportunity you should grab: study it, and if you remain enthusiastic, then jump! Happiness arrives Wed. eve through Fri., as your popularity rises, optimism buoys you, and entertainment, social delights and flirtations could make a wish come true. Realize sex and romance won't mix (remain romantic) nor will risk-taking and finances. Retreat Saturday — sink into deep rest, sweet solitude. All's well!

       CAPRICORN:  Dec. 22-Jan. 19
Remember, Cap, start no new ventures nor relationships, and avoid buying big, important items (including clothes) before September 5. Instead, protect ongoing situations from delay, mistakes and indecision, shortages and false starts. This slowdown period particularly affects your intellectual sector, so avoid starting new essays, media/publishing projects, journeys, cultural links and social rituals. (E.g., don't plan a wedding, nor apply for school admission.) Monday to Wed. begins a month of such interests, so proceed alertly. You might grab an opportunity from the past, in these zones. E.g., an old friend invites you to visit — on another continent. A former flame might re-appear. Earlier, Sun./Mon. bring the climax and end of a month of secrets, mysteries, investigation, sexual longing and financial opportunities (luckily so!). Focus on collecting, gathering, not on sewing, starting. Monday from 1:30 pm (PDT) to suppertime Wed. feature those intellectual, travel themes — and love. All's fine, but a secret you carry might interfere with love's smooth course. Be ambitious Wed. eve through Friday. Show skills, interface with higher-ups — but don't agree to launch anything before Sept. 5 (Sept. 7 or 9 for success). An unexpected domestic event might disrupt your marriage — only briefly. Saturday brings happiness, social joys, popularity, optimism and wish fulfillment. Have a good talk with someone you know.

       AQUARIUS:  Jan. 20-Feb. 18
Remember, Aquarius, start no new projects nor relationships before September 5. The last few weeks of relationships climaxes Sun./Mon., and might put a link on a new level. (Though that new level might not last long.) In any case, welcome all developments and invitations, and reach out to others, for these two days drip with good luck. (A thread of this relationship trend lasts to Sept. 5, hinting that the intensity, the heat, perhaps the "fighting" of a link remains, so be diplomatic.) Monday 1:30 pm (PDT) to Wed. suppertime brings a more secretive atmosphere. Your intuition, sexual longings, and financial astuteness rise to the surface, where they'll stay for four weeks. Unfortunately, this is the area most affected by mistakes, delays and false starts now to Sept. 5. Still, an opportunity (say, to invest, or reduce debt, or jump in the hay) that comes from the past, could be a good one. (Although it does go against your social wishes.) To be safe, study your financial and/or sexual (and/or health) situation now, but wait until September 9 (first good aspects) to act. A mellow, wise mood steals over you Wed. pm through Friday. Your luck's pretty good in love, far travel, intellectual, legal, international and cultural affairs. But work duties and restlessness aren't compatible (Thurs.). Be ambitious Saturday — all's well, show off your skills. Your efforts might open an earnings door.

       PISCES:  Feb. 19-March 20
Start nothing new before September 5, Pisces. (For best success, wait until Sept. 7 onward.) Until then, protect ongoing projects from delays, shortages and mistakes. (E.g., plan more time, order early, remain alert.) You might also reprise projects, relationships from the past. In fact, a former spouse or lover could re-appear in the few weeks ahead — so could a major opportunity, which might involve relocation or contract negotiations, or dealings with the public. This will be a bad time, though, to start a new relationship or to jump on a brand new opportunity. Sunday/Mon. cap off a month of hard work and nagging health concerns (and crying dependents) — and luckily so. That month of work might lead to a quick, short path to good money/earnings. Monday afternoon (1:30 pm PDT) to suppertime Wed., brings all those relationship, opportunity, public and relocation themes, and begins a month of the same. Someone who puzzles you might be just the right partner. A relationship, bond or opportunity might conflict with your career plans or hopes: make sure you really want what you want. Life's deeper, sexier side, its power corridors and hidden forces arise Wed. eve through Friday. You might need to choose between romantic passion and "someone just to be (in bed) with." (Probably Thurs.) Small things go well, and a lucky financial/investment opportunity hovers — if not brand new, jump in. Research, ponder seeing a doctor. A mellow, understanding mood flows through you Saturday — luck rides with you in intellectual, travel, educational, cultural, legal, publishing, religious and love zones. Be gently happy!
The End.