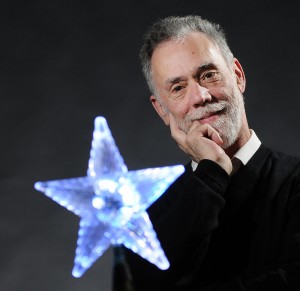 All Times, Dates are Pacific Daylight (PDT).
START NOTHING: Before 8:54 am Sun., 5:15 am to 8:59 pm Tues., and 5:39 am to 7:29 am Fri.
PREAMBLE:
PLEASE NOTE: The first sentence of PISCES forecast contained a typo, now corrected — it should have said "late October," NOT "late August."
(A quick note: some readers have emailed a request that I write an additional "Luck Forecast" for the signs covered by my "sub" while I was recovering from surgery. I might do this – certainly would, if it were easy. I'll try to cover those forecasts in October – no promises, tho.)
Obama's Sept. 10 speech outlining his strategy to destroy ISIS began at 6:01 pm PDT (9:01 pm EDT) – three minutes after a "Start Nothing" period had begun. As if suspecting this himself, Obama told and promised very little: More air strikes. Air strikes in Syria (that's the biggie, of course). And 475 more military on the ground. 475? Economic sanctions: but how do you steal from a thief? And that was it. Now, a speech is not really a military project/campaign. But it's timing bothers me. What if the military campaign also begins in a "Start Nothing" period? That would almost guarantee failure. Or what if the airstrikes already begun weeks ago were begun under an "S.N." period? On the other hand, the last aspect before the speech, only 3 minutes before, was Moon occulting – hiding – Uranus. Uranus is the planet ruling ISIS – and the entire Arab Spring. This indicates the Uranus forces, i.e., ISIS, could be 1) wiped out, or 2) generally hidden…that is, the western "allies" might find it hard, even impossible, to engage ISIS – it might hide itself, or its core leadership. BTW, the Arab Spring, the general condition of revolt, will last to autumn 2018. When I first wrote this, about 2 years ago, I also predicted the U.S. would "lose the Middle East" due to its lukewarm support of the Libyan uprising.
But back to present matters and the significance of the timing of Obama's speech: there seem to be two levels of action and knowledge here. Obama knew how significant ISIS was long before the public even knew it existed. The public first heard of ISIS in the same moment they were told that it had already conquered half of Iraq and Syria – a fait accompli. Not even the best army takes over half of two countries in one or two days. It's hard to believe, with America's powerful and intricate eye-in-the-sky and ear-on-the-internet technologies, that the Pentagon only knew about ISIS's advance once it was accomplished. That's like having a construction crew come into your office with jack hammers and cement trucks, build an Olympic-sized pool twenty feet from your desk, and fill it with water, all while you're sitting there. If you're the U.S. military, CIA, NSA, ad nauseum, you suddenly stand back from your desk in time to see the last inch of water arrive, and you shout: "Hey, someone built a swimming pool right here! Just now!"
How can a poor astrologer predict world events/trends when the powers that be hide the timing of everything?
Bitcoin:
Last year I warned you away from Bitcoin. But that was when Bitcoin was in the $ 800 range, and when the lunar south node (temptation and loss) were in Taurus. The name Bitcoin starts with a Taurus letter (B) so I based my prediction on that. Unfortunately, I can't predict this digital currency's future with any certainty, because no one knows where or when Bitcoin was invented/created. (Or they aren't talking.) However, the "bad" lunar node left Taurus in February, and since then 1) the coin has settled into a $ 400 range (so if you followed my advice, you won) and 2) it is starting to be accepted by major players, PayPal foremost, but also by some high-tech company payroll offices (where and if the employees want it).
For the future, the question becomes: what if someone/thing decides to create a competing digital currency? If Bitcoin is a Taurus entity, it will tend to be pretty stable and hard to knock off its perch. (Taurus is often considered the sign of money itself, and of banking. Taurus, being the second sign after the sign of action, is the first abstracter of action…and money is the primary abstraction of humanity's efforts.)
Blackberry:
Similar comments can be made about Blackberry. I forecast Prem Watsa would regret buying about half the company, or whatever. For the next few months, BB fell on the stock markets. But "B," as we saw with Bitcoin, indicates a Taurus personality, and Blackberry is a double b. Again, soon after the lunar south node (temptation and loss) left Taurus last February, BB's stock price began to climb. Still, unless Mr. Watson is an Aries, he will, I suspect, have a hard time finding luck with this stock. (That does not say anything about the stock, but rather about his timing.)
WEEKLY FORECAST:


ARIES March 21-April 19
Tackle chores and health issues Sunday to Tuesday eve, Aries. (Monday's best. Careful Sunday, when wrong thinking or illusion/suspicion – one follows the other – illusion could see you going gaga over an impossible attraction, or suspicion could cause an argument with someone whose good will you might need – including your spouse!) Monday eve begins a month of relationships, new opportunities and fresh horizons. It won't be an easy month, as your ambitions/worldly standing, and your home, security base, will bring in problems or dilemmas that keep punching your relationships around. For example, you might be struck by an attraction to someone socially/economically far above or below you. (The princess and the carpenter.) Or you want to relocate or grab an opportunity, but your family fights it. You'll need a whole lot of empathy, diplomacy, co-operative attitude and sales ability to get what you want. A better, much better solution is to get/chase what another wants. Proceed carefully. On the surface, you get along well with others Tues. night, Wed. morning, and all Thursday. You might fall in love, or move a recent romance to another level. Attractions veer into a more secret or private level, into intimacy in love, funding/commitment in business, Friday/Saturday – charge ahead Friday!

TAURUS April 20-May 20
Breathe deeply of romance, beauty and pleasure Sunday to Tuesday, Taurus – after this a month of work and health issues begins. (However, don't get carried away Sunday – fascination and testosterone combine dangerously. A new romance starting this day would be like throwing gasoline on a camp fire – a huge flash of heat, then only cold lingering smoke.) Tackle chores Tuesday night through Thursday. Dress and eat sensibly, protect your health. A new work, repair or employment project might begin now. (Perhaps in your absence: e.g., bosses are planning it, but haven't told you yet.) This is a great short interval, perhaps bringing good new techno or labour developments. But take care Wed. afternoon/eve – ethics might be violated. Relationships, fresh new horizons, opportunities face you Friday/Saturday – embrace them, especially Friday.

GEMINI May 21-June 20
Monday night begins a month of romance, adventure, nature's beauty, pleasure, creativity and speculation, games and sports. You're going to ride a winning streak, with a couple of "bumps." (Oct. 4, sex or investments hit a bump; Oct. 7, an electrifying bump in a relationship.) An ongoing attraction or an old flame might prove stronger than a new love – especially if it begins in October.) Sunday to Tuesday continues much of the sluggishness of past weeks – take care of domestic and security, retirement and property matters, so you'll be free to chase the many offerings that loom in love and creativity. Careful Sunday: don't play with fire, combustible chemicals, love, a fiery, temperamental person, your career and reputation. Best armor: don't (day)dream! That romance, beauty, pleasure, et al, gets a boost late Tuesday night to Thursday – a project or affair might begin. You could fall in love (Thursday?). Don't push for intimacy Wed. afternoon/eve. Tackle chores Friday/Saturday – you'll succeed, especially Friday, when your efforts hit a good, inspired, career-enhancing note.

CANCER June 21-July 22
Plunge quickly and determinedly into errands, paperwork, visits, communications, Sunday to Tuesday. Keep the word "complete" in your thoughts. This advice because: 1) a month of sluggish quietude and lack of enthusiasm for errands begins Monday night; and 2) three weeks of confusion, indecision and "losing things" begins in early October. Careful Sunday – a romantic situation could yield hot desire and mental confusion. Take care with plumbing, gas pipes, too. A month of domestic interests (usually an area in which you're a "natural") of Mother Nature, of security, property, retirement plans, parent/kid relations, nutrition, gardening, rest and peace begins Monday night – but you won't feel it much until Tues. night to Thursday, when this trend really "sinks in." A new home-related project might begin – keep it short, time-wise. For instance, if you start major renovations now, they are sure to run into difficulties in October. Be gentle with spouse Wed. pm. Romance, pleasure, beauty draw you Friday/Saturday. Friday daytime (PDT) brings inspiration, in learning, travel and love!

LEO July 23-Aug. 22
You quietly move from a money-focused attitude to a friendly, communicative role. Your curiosity will rise; you'll be very active, but with "little" things: calls, visits, paperwork, emails, short trips, news media (e.g., reading the newspaper) etc. Continue to chase money, to buy/sell, Sunday to Tuesday. (Careful Sunday: greed or lust could "capture" you – if you find yourself justifying your urges/desires, then they're probably wrong.) Monday's best. By Wednesday, that month of errands and small things begins in earnest. To succeed and to stay safe, Leo, plunge into these calls and paperwork and errands now; finish them. If you must start a major project here (e.g., buying a car, replacing your telephone system, re-organizing office files and operations, starting a mail campaign) – well, I wouldn't even start it – but if you're determined to proceed. get it done and finished quickly, as October begins a slow-down, an indecisive period of glitches and mistakes. A new system installed now could drive you crazy in Oct. Midweek brings good friends, many contacts – you could meet someone casually (Thursday morning?) who can take your heart for a big ride, perhaps a life-long, blissful one! Head home Friday/Saturday. All's well. A good investment (real estate?) might draw you Friday.

VIRGO Aug. 23-Sept. 22
Your energy, charisma and effectiveness remain high, especially Sunday to Tuesday. You also exude a graciousness (and grace) all week and early next. This might attract a thick-necked person (or already has). Usually, this would be a good time to start significant projects, but a period of delay, mistakes and second-guessing looms on the early October horizon. Be cautious – start only what you can finish in a few days. Take care Sunday – sex and your partner are briefly at odds; so are money and your business partner. Love's illusions haunt this day. Monday night begins a month of earnings, spending, selling, possessions, and sensual (but mild) attraction. It doesn't get into full swing, though, until Tuesday night. A new money project might start – but remember my advice re the upcoming slow-down. Research, a secret project, even a secret liaison, could tempt you (Thursday?) – and it seems to have good results. Errands, calls, emails, paperwork, short trips, curiosity, casual friends, and "catching up" with the news – these fill Friday/Saturday. You could meet a very special person Friday. Do not begin co-habiting with anyone before October 26, or a long period of domestic friction will set in.

LIBRA Sept. 23-Oct. 22
The first three days of this week weigh you down with the same burdens, duties and low energy as most of September. But a little Tuesday, and with an unmistakable surge Wednesday, you enter a month of personal luck, high energy, and rising charisma. You're in charge; you have the advantage for the weeks ahead. I didn't say "effective," nor am I urging you to start important projects – Mercury retro in early October advises big new starts. October in general will be a month of delays, second-guessing, false starts and unfinished business for everyone. For you, the weeks ahead seem perfect for a reconsideration of where you're going in life. Examine the past, the present. An old flame might return. You might take up again a study or intellectual pursuit you dropped long ago. You might travel to revisit family. Two trends wind through this: 1) the unusual attractiveness and opposition (and perhaps eccentricity) of the opposite sex; and 2) a long, slow upheaval at home. These are the areas you should study now. Everyone notices you midweek. You might meet your future love Thursday. Shop, chase money Friday/Saturday – all's well!

SCORPIO Oct. 23-Nov. 21
A month of seclusion and quietude, of weariness and rest, of contemplation and planning, starts Monday night. This period will favour your career. Even more, the weeks ahead will bring more money to you – but you will also have an unconscious urge to spend it, and more. Be smart: pay debts and/or bank it. Hope, wishes, popularity and happiness visit you Sunday to Tuesday. But even by Tuesday you grow a bit weary of the party circuit and begin softly withdrawing. (Careful Sunday: sirens of love or sirens of "risk money" pull you toward dangerous, rocky passages.) Deal with neglected duties/chores, government agents, institutions, charities and old friends late Tuesday night to pre-dawn Friday (all PDT). A new project might begin in these zones. However, keep it short – October 4 begins a period of delays, indecision and mistakes. Your energy and charisma rise Friday/Saturday – get things done, impress people, tackle chores that formerly daunted you.

SAGITTARIUS Nov. 22-Dec. 21
Though the first three days of this week remain serious and ambitious, this trend fades fast, as a month of flirtations, social delights, fun, optimism, wish fulfillment, entertainment and popularity begins. (Technically Monday, but you won't feel it until late Tuesday night onward.) Take care Sunday: your romantic, assertive side fights your domestic, security-conscious side. This could throw you into a tailspin that you think is true love – but it's all fumes.) That popularity, social joy and wish fulfillment begin in earnest late Tuesday to pre-dawn Friday. A new friend, social group, or project might begin – if so, keep it short, time-wise, as a period of second thoughts, indecision and delay looms in October. (That month might bring an old flame – a parasitic one before Oct. 10 – or a former group association.) You are in line for success in far travel, legal fields, love and marriage, publishing and learning until next August – look forward to this success now, start envisioning it, as what you wish for in the weeks ahead will tend to come true. Retreat, rest, Friday/Saturday. All's well, you just need a breather. Friday's idea or inspiration about home, kids, property, is real and valuable. You will be romantically assertive for five weeks – be your own policeman, realize some of your impulses/desires could be a subtle gateway to future regrets, boredom.

CAPRICORN Dec. 22-Jan. 19
Life remains mellow, your thoughts remain on love, philosophy and other imponderables – but only for the first several days. By Tuesday night to Friday morning, you are firmly launched on an ambitious course. Actually, that gives the wrong impression, for although career, ambition, prestige and other worldly goals attract you this week through late October, a slow-down, a period of mistakes, indecision and second thoughts looms – almost all October. So although you might feel ambitious, you also might feel uncertain about which course of action will take you to your goal(s). This can affect you even now. In weeks ahead, a former boss or career role could return. Careful Sunday – an alluring person or false news could lead you astray. Monday's good, productive, especially in mental, travel, learning and love zones. Tuesday night could trigger a new career project or start – careful; as noted, this could be followed by indecision or delay. Wednesday/Thursday are smooth, productive – get lots done. A great investment (or valuable secret, or an intimate talk) might face you. Your popularity, optimism and happiness rise Friday/Saturday –listen to your intuition and plunge in Friday.

AQUARIUS Jan. 20-Feb. 18
A month of secrets, power plays, sexual desires and financial urges ends early this week, and a month of knowledge, gentle love, far travel, learning and culture begins. In recent weeks you wanted; now, you only want to know why. Careful Sunday – you can be led down an illusion-strewn path in money and sex. Monday's productive in both these areas. (Productive, not "crazy lucky.") Late Tuesday night to pre-dawn Friday brings all the elements of the weeks ahead: love, learning, international travel, import/export, publishing, advertising, religion and philosophy, and culture. You might fall in love – Thursday? – or make a new friend who later turns out to be a very viable mate. Chase your ambitions Friday/Saturday – especially Friday, when your monetary intuition/inspiration is high and accurate.

PISCES Feb. 19-March 20
Bosses and parents will tend to be impatient and temperamental mid-September to late October, Pisces. If they become upset with you, the cause is probably money. Be diplomatic, do your job and keep your head down, and your sense of humor intact. If they blow up one day, they're as likely to forget it the next: they won't hold a grudge. All September, your peers treat you with affection and grace. A trend of open relationships and opportunities turns toward the private, deep and consequential during the weeks ahead. (This change occurs partly Monday night, then fully Tues. night onward.) For instance, a "partnership attraction" could become sexual and intimate; a business agreement/negotiation could become concrete, funding included. An open fight could become covert, hidden, "elbows in the ribs." Power plays, secrets, research, health diagnoses, subconscious promptings, investments, debt, lifestyle choices – all are strong factors. Sunday's odd – you and another could "discover" a powerful attraction, but it's probably has a "sting." You might be deceived about money. DON'T romance a boss. A new project could begin Tuesday night to Friday morning in one of those areas mentioned earlier – sex, investments, research, etc. If so, make sure it's a quick, short project. If it lasts into October, you'll probably find a necessary partner grows indecisive, withdraws support. Friday/Saturday are wise, mellow – Friday's superb for intuitive, "feely" decisions.
The End