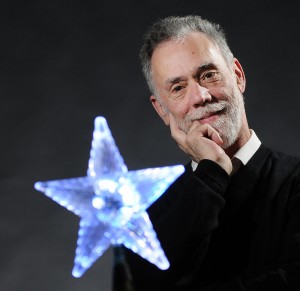 ALL TIMES/DATES ARE PDT (Pacific Daylight).
START NOTHING: 7:05 PM Mon. to 8:24 am Tues., 11:38 am to 8:10 pm Thurs., and after 9:33 pm Sat.
PREAMBLE: (The Weekly Forecasts follow Pisces' Luck Forecast.)
PISCES' LUCK FORECAST:
PISCES, July 16, 2014 to August 11, 2015 , brings you luck in work, health, service trades, and with dependents, tools and machinery. This is a great time to increase your earnings via longer hours, to collect overtime pay or "moonlight." However, you'd be wiser to aim for a permanent pay raise than overtime, as the former will yield benefits over the years to come. New employment beginnings are luckily emphasized, so don't be afraid to leave a dead-end job for something more promising. (You'll have to leave on your own, as it's very unlikely any employer will lay you off during these 13 months. But if you are laid off, consider it a blessing in disguise, freeing you for a better position.) Now is the time to look for employment that truly reflects (or promises to lead to) your most ambitious career aspirations. (You often succeed well, but are not limited to, careers in health, nursing, social work, high finance [especially if interest rates are involved] detective work, warehousing, psychic areas, the civil service, gas and oil, management and bureaucracy, assembly lines, film, fashion and color.) 2015 might boost you onto an employment plateau that lasts for over a decade!
Home repairs and do-it-yourself projects will draw you. Parents face a splendid time to set up children's health, future schooling, etc.
This is a splendid time to buy machinery or tools of any kind, from pencils to excavators. With a little digging, you'll find some spectacular bargains. But buy important machinery in Phase Two, not One or Three (see "Timing" below).
One warning: Jupiter, the planet bringing you all this luck, is not always lucky. It can sometimes merely mean "expansion" – so guard your health now to August 2015, as any ailments might grow quickly. (Most vulnerable: heart, lower back, digestive system, kidneys/liver, bladder and blood quality – and feet.)
TIMING: During the first phase of this luck cycle, from July 16/14 to Dec. 22/14, your friends or "established wisdom" (e.g., a book, or teacher, or a lawyer/lawsuit) might conflict with the practical success you're chasing. For example, your friends want to party when you sense that performing your work instead (or at least being present at work) could lead to rewards. Or a respected teacher might say your job's "beneath you." It will be beneath you, literally, if you do it enthusiastically and are promoted! Still, a bit of caution, or awareness, will help you over any humps or barriers. Do listen to whatever bosses, higher-ups, community leaders or judges/authorities tell you – their advice (and the advice of a Libran) might be invaluable. Even if you ignore advice, your work/health luck will tend to be strong enough to overcome obstacles.
The second phase, from Dec. 23/14 to June 14, 2015, is purely lucky – charge ahead! Seek a new job or show off your skills at your present one. Work extra hours. Ask for a promotion and/or a pay raise. (These might not come immediately, but you're depositing valuable currency in your promotion account.) Buy machinery. Hire employees and service people. Chase down a health situation until you've solved it.
The third phase, June 15/15 to August 11/15, is similar to Phase One – but more so. It brings the essential conflict of Phase One (negative partying versus positive work, formal/book learning versus immediate accomplishment) to a climax. Again, your innate luck these 13 months might "overrule" the holdbacks or barriers, but be aware, careful. DO NOT start a new business or business expansion during Phases One or Three.
WEEKLY FORECAST:


ARIES March 21-April 19
This is your last week of drudgery, health concerns and, well, boredom. But it's an important week – plunge in and complete as many tasks as you can, so you'll be free to grasp the fortunate opportunities that will enter next week (September 22 onward – not 21, when a major delusion could lure you from the right path). Sunday/Monday are talkative, friendly, filled with errands and easy little detailed tasks. You might receive an inkling, if single, of the romance that awaits you later this week, and/or in months ahead. Turn toward home, family for inspiration Tuesday to Thursday eve. Nature, nutrition, gardening, parents/kids, security, property, retirement – such themes deserve your contemplation and action, especially during a lovely, inspired Tuesday. Nap, be restful. Romance, creative and speculative situations/urges/actions bless you late Thursday night to Saturday. However, don't insist on intimacy or sex Saturday: let these develop. Charming kids, nature's beauty, pleasure – these visit you, whether you're single or married.

TAURUS April 20-May 20
A fortunate accent remains on creative and speculative projects/actions, beauty, pleasure, charming kids, and romance. Express yourself and your feelings. You're on a winning streak this week – take a chance! Chase money Sunday/Monday. Sunday might lead you on a detour, but Monday your efforts are direct, potent. Buying/selling, possessions (one of which is memory) and sensual attractions arise. (Sunday's attraction might fascinate but go nowhere.) Midweek emphasizes errands, trips, visits, casual friends or siblings, paperwork, communications and news media. Tuesday's inspired, your intuition soars; Wednesday holds an afternoon surprise, maybe an "edict" from above that curtails your range of effectiveness. Thursday night to Saturday shunts you toward home, family, security, property, garden and rest. You face 11 months of luck in this arena. Though it might not be apparent yet (might be, Friday night) this is a splendid year to buy real estate. First, you might have to overcome someone's skepticism or an economic restriction (it "shows" midday Saturday). Still, look, study, have hope!

GEMINI May 21-June 20
This is your last week of feeling sluggish and un-ambitious, Gemini. Use it to obtain plenty of rest and to shore up your foundations: home, family, security, retirement programs, gardening, stomach and nutrition. Next week, you'll be glad you focused on these, "got them done." Your energy and charisma hit a monthly peak Sunday to dawn Tuesday. Choose between ambition and home/kids Sunday (a boss might make an "emergency" call to you). Plunge into domestic zones fully Monday – you'll accomplish something good – for maximum co-operation, phone in the morning, before coffee break (PDT). Chase money mid-week, buy/sell, seek new clients, angle for a pay raise (though remember, right now security is more beneficial than a pay raise). DON'T buy electronics, computers Wednesday daytime. Tuesday brings splendid inspiration about your career or ambitions – might come during a nap, while resting. Thursday night to Saturday features errands, short trips/visits, paperwork, details, communications, writing, siblings and casual friends – these things will expand luckily for 11 more months. A light, satisfying romance might occur, late Thursday or Friday night – or in the weeks ahead.

CANCER June 21-July 22
This is your last busy week for awhile, Cancer – a hundred errands, calls, to do lists. Get 'em done now, for two reasons: 1) next week begins a very different mood and situation; and 2) a slow-down begins in October. Lie low, rest and contemplate Sunday to dawn Tuesday. Plan, contact government agents, institutions. If looking for work, try these places – and assembly lines or warehouses. Avoid temptations (Sunday) to skirt the law or moral boundaries. Your energy, charisma and effectiveness soars mid-week. Charge forth, start important projects, ask favours, approach important people – you'll impress others! You can see "forever" Tuesday – which puts your moral/legal hat on straight. Avoid showdowns Wed. afternoon, especially with bosses and authorities (yes, they are in the wrong, but a higher justice is playing out). Your loved one remains loyal. Chase money late Thursday night to Saturday. Seek new clients or more responsibility and a pay raise. This is your source of great fortune now to August 2015. Think about buying then selling, and the potential profit.

LEO July 23-Aug. 22
Continue to chase money, Leo, in any of its forms. Trade, buy/sell, accumulate, ask for a pay raise or seek new clients. Your talkative, romantic side could be triggered if you're single, but better prospects might lie on the October (old flame) and December horizons, rather than now. Sunday/Monday are for wishing, social delights, popularity, entertainment, optimism and happiness. If you follow happiness, you won't fall prey to a questionable transaction/pursuit Sunday. Tuesday dawn to Thursday eve nudge you into the background, urge you to rest, contemplate and plan. You can make a superb investment (or begin reducing a debt) Tuesday – or fall into lust for someone fascinating and elusive. Don't seek agreement (and sign nothing) Wednesday afternoon (PDT). Your energy, charisma, clout and luck rise Thursday night to Saturday – all's well, except Saturday morning. Start important projects, especially monetary ones – and even more importantly, self-improvement projects – learn to dance, sign up for a "re-do," learn public speaking, etc. – these will stand you in good stead next week into summer 2015 – you're going to be watched, copied, admired!

VIRGO Aug. 23-Sept. 22
Your energy, magnetism and effectiveness soar all week, Virgo – start important projects, seek attention, tell others how you want things to go. Avoid starting new income or financial ventures, though, as October will bring dead-ends, mistakes and indecision in this zone. Your ambitions, your career, worldly status and community reputation are emphasized Sunday to Tuesday dawn (PDT). Be prepared to mingle with bosses and VIPs, to meet and pass "tests." Best action time: Monday morning (PDT). An air of release, of celebration enters Tuesday morn to Thursday eve. Expect popularity, social joys, wish fulfillment, entertainment, a bright optimism, and perhaps a light, flirtatious romance. Someone met daytime Tuesday has the earmarks of a good life partner: but off in the distance a question will linger: is he/she attracted to you in the same way? (It's not vows I'd worry about, but sex. One clue: if this person feels the philosophy, the beliefs between you are right, then, to him/her, sex is right, also.) Retreat Thursday night to Saturday. Rest, contemplate, plan. All's good – but don't chase romance or try to chat someone up Sat. morn.


LIBRA Sept. 23-Oct. 22
This is your last week of solitude, of weariness and lack of initiative. Continue to rest and protect your health – next week and next month, you'll burn more energy than usual, so re-charge now. Deal with civil servants, administration, institutions and charities. Meditate or connect with your spiritual side – it's more open, serene and welcoming than usual. Sunday/Monday are wise, mellow. Don't be led astray (perhaps by work demands) from your "shining path" Sunday. A written note might have a good effect Monday morning. Be ambitious, career-oriented Tuesday morning to Thursday eve. A good opportunity to step ahead via a good work performance faces you most of Tuesday. Leave romance (and even a notion of it) alone midday Wednesday. Your popularity rises mildly Thursday night to Saturday. (Remember, you're still in relative solitude, though it's lifting.) Happiness, social joys, entertainment follow. This whole area (popularity, optimism) is actually your source of good luck to next August: for now, contemplate what yields happiness for you.

SCORPIO Oct. 23-Nov. 21
One last week of hopes, wishes and friends, Scorpio – have fun while the music plays! (A new friend or social group you link with this month will continue to be a fortunate or affectionate element in your life.) Life's mysteries, secrets, detective work, financial manoeuvres, medical diagnoses, intimacy and commitment – all things you gravitate toward – arise Sunday/Monday. On Sunday, something here might steer you away from (or give you illusions about) love/romance. You might make a fortunate investment. (Yes, my enthusiasm's lukewarm.) Wisdom, gentle love flow over you midweek. Far travel, international affairs, philosophy, higher or degree-oriented learning, profound ideas, fame, cultural venues – these call you. Romance blossoms Tuesday. Careful with machinery/tools/car Wed. afternoon. Be ambitious Thursday night to Saturday. Luck accompanies your efforts (except Sat. around noon) – so charge ahead! This zone – career, ambitions, recognition – will yield splendid, lucrative results now to next August.

SAGITTARIUS Nov. 22-Dec. 21
This is your last week of "pressurized" dealings with bosses, VIPs and parents. Be assertive, ambitious; show your talents, and keep a sense of humour – especially Sunday/Monday, when you might face some opposition or competition. (Monday's excellent, but don't be led astray by fuzzy thinking Sunday morning.) Other have the advantage these two days – but despite this, or because of it, you can seize fresh opportunities, new horizons, great public response if you're an artist, writer, advertiser, etc. Don't fight or challenge – that's the unprofitable path. Midweek brings mysteries, secrets, sexual yearning, financial actions, lifestyle changes, serious health matters, and commitment. All these are blessed Tuesday; but be ready for the unexpected Wednesday. Thursday night to Saturday nudges you into things you like – and the luckiest things this autumn to next August: far travel, international dealings, understanding, philosophy or religion, culture, higher learning, publishing, love… a wedding's possible if you're single.

CAPRICORN Dec. 22-Jan. 19
The general accent lies – with affection and luck – on wisdom, a mellow mood, contemplation, higher learning, far travel, foreign-born people, culture, publishing, advertising, profound ideas. Charge ahead with these now, especially Tuesday/Wednesday, when you're alert to opportunity, and tend to raise your sights to fresh horizons. Earlier, tackle chores Sunday (careful with plumbing) and Monday. Protect your health, dress and eat sensibly – avoid sweets Sunday. Relationships, co-operation and challenge, opportunities, fill Tuesday to Thursday. Be diplomatic but eager. Tuesday might feature someone fascinating, alluring, and yet, something in you rejects this ("this," more than him/her). This could puzzle you: it shows how deep your urge to privacy is. Money and home, repairs, real estate, don't mix Wednesday. Life's mysterious side, sex, finances, destiny, commitment, health concerns and lifestyle changes – these sidle into your consciousness, Thursday night to Saturday. This is a fortunate period, except Saturday midday.

AQUARIUS Jan. 20-Feb. 18
This is your last week of mystery, secrecy, deep health matters, sexual yearning, investment and other "heavy finance," of dreams, occultism, of your subconscious rising to the surface to grant you intuition, to nudge you into action at just the right time. Commitment, signing a contract, is an action. All these matters are favoured now, so go forth. Do invest, change your lifestyle, have that surgery – the results should please you! (Careful with the stock market, tho.) Romance, or a creative or speculative streak – or simply nature's huge beauty – visit you Sunday/Monday. Don't be led astray by dreams – nor push too hard for intimacy. You'll be intrigued! Midweek brings chores, health issues – tackle both, especially Tuesday, when you could make a profit or land a "health bargain." Wednesday night's good for health (stabilizing it). Relationships enter Thursday night to Saturday – plunge in, for all is well, except midday Saturday. This arena – relations, interaction, co-operation-versus-competition, new opportunities, fresh horizons, meeting the public – is your main source of fortune until next August.

PISCES Feb. 19-March 20
The general accent lies – for one more week – on open and honest relationships (almost guaranteed to be affectionate, or at least gracious, friendly, this month) and on new opportunities, fresh horizons, relocation, dealing with the public, even fame. (By next week, you'll veer deeper into life's "secret" side, so relationships, though still prominent, will not be so open or "public.") Sunday/Monday nudge you toward home, family, real estate, security, retirement, Mother Nature – all's well here, so settle down, rest and nap if possible, embrace kids, love spouse – give up your ambitions for a couple of days. Tuesday to Thursday eve feature romance, pleasure, beauty, charming kids – you'll ride a creative, speculative or romantic winning streak, especially Tuesday! Don't show greed or let possessions interfere Wednesday. Tackle chores Thursday night (late) to Saturday. All goes well, you'll get a lot accomplished, except midday Saturday. This zone, or work and health, is your source of good fortune now to next August, so charge ahead. A "bigger job" awaits you, is developing – watch for a clue Friday midnight (PDT).
The End.