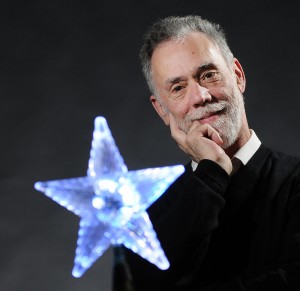 ALL TIMES/DATES ARE PDT (Pacific Daylight).
START NOTHING: 8:22 am Sun. to 0:38 am Mon., 1:16 am to 10:44 am Wed., and 6:53 pm to 11:08 pm Fri.
PREAMBLE:
No matter who is victor in the U.S. midterm elections, for some reason the result will be an attitude-turner for the nation, a step or boost upward in cheerfulness, optimism, and luck, ushering in a new co-operation in Washington. However, long-term, the sparkle might turn to rust, promises to dead-ends, concerning the general populace, mothers, women, lakes and water reservoirs, environment, agriculture. House prices might initially rise, in the midst of longer-term weakness….
Two of the worst stances astrologers fall into are the urge to accent the negative – and arrogance. A Libra reader recently reminded me of the first of those two. Accenting the negative is so easy because the negative is dramatic, draws more "shock and awe." (Or so the astrologer or fortune-teller thinks; in actuality, it isolates him/her, and impairs prediction, since it violates reality, in which good and bad are balanced.) Arrogance is probably worse. Looking back, I see that my worst predictive failures were usually sputtered from arrogant lips. My best were often sketched with self-effacing modesty. Now, if only speaking humbly would preserve the quality of humility, and therefore the ability to predict! But it ain't that easy. Humility's way harder than pride. Actually, it isn't humility per se that facilitates prediction. Rather, there is a kind of surrender of the soul and the life that takes place; it lasts a second or less, but in that moment the best ideas and foresights come. What one surrenders to I find hard to describe. Intellectually, we could call it spirit, or psychic energy or whatever. In tactile terms, it feels very peaceful. It has  a weight, or a form of mass, because you feel it against your body and skin, but it is lighter than a spiders' glistening thread lifted by an imperceptible breeze. It's dark, usually, as when you have your eyes closed, sleeping, but see everything in your dream. It is very serene. You can get there by meditation; in this, the serene, light force/entity enters into you, like a wisp of steam trained to be a ballerina, pirouetting almost at a cellular level, the entity slow-dances within you, IS you, and can speak with your mouth, envision with your brain. If you reach this stage, you must abandon dishonesty forever. Only honesty will know the difference between false utterings and truth shared.
Arrogance forgets this living necessity, all this necessity, and pours out a basket of lifeless predictions. He thinks he can supply his own view of the future with his tools and calculations, and infallible methods. He won't surrender, yet is uneasy, because he feels his rudder skimming different currents, and knows he only has ninety per cent control of the boat. But the unease leads to humility, and the circle starts again.
LUCK FORECAST FOR SCORPIO:
Scorpio, July 16/14 to August 11/15 brings a shining light – and a lucrative one – to your career, prestige, reputation and status concerns. Even retired Scorpios will feel this boost. If not working, you might still be elected Treasurer of your bridge club, or Secretary of the Order of the Red Pooh-bah. At all times during these 13 months, focus on advancement. Study the hierarchy at work, cultivate bosses and mentors. If you're in the arts, contact agents and VIPs. Since higher-ups favour you so readily and spontaneously this year, someone will respond! If you're looking for work or molding your career, aim toward positions that promise the most income – these will, sooner or later, be good platforms for increased status also.
You might find more opportunities, not only during this "year" but in some respects all the way to autumn 2016, in such areas as publishing, media, academia, law, international travel, import-export, and such fields. Its not that you're a particularly good writer, traveller or importer, but you have a knack for controlling or managing such people. For example, yours is the sign of editing. Scorpios are excellent at using or handling other people's resources. If you're young and entering college/university, focus your majors on detective work, medicine, psychiatry (or psychiatric nurse) stock brokering, accounting, therapy – any field in which you try to diagnose other people's problems, then cure them.
I've told all other signs about the three "Phases" of luck from July 2014 to August 2015. However, in your case these barriers hardly exist, or are minimal. That said, you should NOT start a new business (or big business project) July 16 to December 22, 2014, and June 15 to August 11, 2015. (The latter period is the worst.) Paradoxically, the middle period, unencumbered with practical barriers (late Dec. 2014 to mid-June 2015) is least likely to yield big income rewards, now and in future. Yet it is the best Phase to start a business. The first and last Phase are best for approaching higher-ups. These can include your parents – and a judge if you're in a lawsuit. If so, you are likely to win July/14 to Aug. 2015. People with first names starting with F, W, J, U or Q are likely to be beneficial allies.
One caution: this lucky year favours your career, not your hands-on work – beware burying yourself in your work, and missing promotion or schmoozing or information opportunities that could boost you much more swiftly than slogging away at a lumpen pile of chores.
LUCK FORECAST FOR SAGITTARIUS:
Sage, July 2014 to August 11, 2015 brings providence, wisdom, and a broader understanding of life – these are things you seek naturally anyway, so this should be a banner year. Almost everything you love (except perhaps money) will be brushed with the wand of good fortune this "year." You can win lawsuits – or end them – or sign contracts that ensure a future profit. This is a hugely beneficial year to attend university or college (or teach in them) travel internationally, join a religion or form a life philosophy, write, broadcast, publish, seek fame, wed, or link with other cultures and minds. (These can also be launch pads for fortunate businesses, but see below re timing.)
Your luck will come in three phases: One, July 16 to Dec. 22/14, contains small barriers to your goals – most of them financial. For example, you want to travel through Europe, but your bank account's a little low, or you lost your job. (PS: a new, better one comes August 2015 onward.) These barriers are fairly easy to overcome: for instance, you can always back-pack and hitch-hike through the countries you want to see. Phase Two contains no barriers – so charge ahead! During Phase Three, from June 15 to August 11, 2015, the barriers are high and strong – respect them. This time, you really might not have enough money, or another roadblock occurs. Remember this: you can overcome almost any barrier this year. DON'T start a business in Phase One or Three – only the Dec. 22/14 to June 15/15 period is safe and growth-oriented for new businesses.
Love is a different matter. This period, July 2014 to August 2015, can bring gentle, wise love, and can move many single Sages toward the altar. (Similarly, unhappy married Sages seem to move now toward divorce court. Remember, you tend to win lawsuits this 13-month year.) It's not love we need to worry about, but its forms. Light, friendly, flirty romance – or romance between "thinkers," a meeting of minds, shared intellectual or travel interests – these are best now, and can form the basis of a good marriage. But steer clear of deep, heavy romance, infatuation…the kind in which your heart pounds, you put him/her on a pedestal, etc. – this heavy romantic link, if formed between late February 2014 and November 2015 (past the present lucky year) is a doorway to difficulties, not only in love. Keep it light! (This is also not a good "year" for creative projects or gambling.)
WEEKLY FORECASTS:

ARIES March 21-April 19
The general accent remains on mystery, your subconscious, dreams, hunches, large finances and the urge to be intimate with someone, as well as health diagnoses. This arena is both mildly lucky (last week and this one) and alluring. Behave, don't fall into the trap of "all's fair in love" – that only applies if you don't live in society. Bosses and higher-ups have been temperamental the last ten days – this continues to Dec. 4, so be diplomatic, grin and bear it. This same influence, paradoxically, can boost your standing – perhaps you'll be "kicked upstairs!" Sunday's active, filled with errands, trips, calls, emails. All's fine, but sign nothing, and leave romance for a better day. Turn your attention to home, family, property and security Monday to Wednesday morning. This is a splendid little interval to make progress: heal a child's fears, drive your pre-teens around the local university, so they will one day be attracted to higher learning, repair the house, landscape, cook, etc. Sidestep some alienation or argument Mon. night. (It's about ambition/security, at base.) Romance lures you midday Wed. through Friday. It won't start well Wed., but improves Thursday. Creative, speculative and pleasure pursuits follow the same pattern. (You're in a month that promotes lust rather than romance.) Tackle chores Saturday, after 9 am (PDT). Dress, eat sensibly.

TAURUS April 20-May 20
The main emphasis is on relationships. Last week and this one, others treat you graciously, even affectionately. At the same time, you feel an urge to merge. A beneficial partnership, temporary or durable, might form. Take care with legal suits, far travel, publishing and higher learning, anything international, now to Dec. 4 – these activities can lead to closed doors, even loss. You're still talking about work, an employment situation, but your thoughts are on newer opportunities, new horizons – good. Sunday's for shopping, collecting/earning money. Buy only routine items, keep your receipt. Errands, visits, calls, emails, paperwork and details fill Monday to Wed, morning – there's much good luck here, you'll talk with someone who raises your hopes. You could meet a great new friend, or chase a flirtatious success, especially Tuesday. Take care Monday night, when wrong, alienating words can be uttered. Embrace home and family midday Wed. through Friday: protect them, review safety and fire precautions, drive carefully. Thursday's best – luck, "destiny" play a role. Romance Saturday – dive in!

GEMINI May 21-June 20
The drudgery continues, the fountain of chores won't dry up. Well, plod along, smile, and tackle them. You find work quite pleasant, actually, last week and this one. Perhaps a sweet person is involved, someone you'd move a piano for. (However, don't – yet – try to shift a working relationship to more amorous shores. Keep it friendly, light. From mid-October to Dec. 4, your libido burns with urges – but this way lie traps and dead-ends. You sense this yourself: have the courage and wisdom to listen to – no, to behave in line with – your deeper thoughts.) Sunday, your energy and charisma float nicely up the scale – however, stick to routine, tackle easy chores. Chase money, collect it, Monday to Wed. morning. Shop, seek a pay raise or expand your client list (this best done through your communication skills) especially Monday morn and all day Tues. Step around any (money or jealousy) arguments Monday night. Wednesday morn through Friday brings errands, visits, short trips, communications, paperwork, casual friends and siblings. This week these are a bumpy, rough ride, so drive carefully, invest in nothing, and smile rather than grumble. Thursday's best, could bring a lucky "draw" or a splendid friend. Be home or in the neighbourhood Saturday – all's well!

CANCER June 21-July 22
This is your yearly shot of pleasure, Cancer, so indulge yourself and express yourself – be romantic, creative, chase risk. Teach children, pursue beauty. You're riding a winning streak! You might face a choice between two attractions. One treats you sweetly and graciously; the other, though good at hiding his/her emotions, is assertive or impatient with you. This latter person possesses something wrong for you, perhaps a tendency to interfere with or hold back your ambitions. (You'll see this after time, if you choose this fiery bond.) Go with the gentle one. This advice applies to December 4. Rest, nap, contemplate and plan Sunday. Avoid the hustling crowd. Your energy and magnetism soar Monday to Wednesday morning. Start important projects, make a bid for that "perhaps out of reach" romance. You'll impress someone! Take care Monday night, when a unsuspected whiff of alienation or disrespect could start a wee war. Chase money – but carefully, don't ruffle feathers – Wed. morning through Friday. Up your insurance, guard against loss. Thursday best. Errands, visits, casual acquaintances, paperwork – these fill Saturday. All's well; you could meet love "in public."

LEO July 23-Aug. 22
Your family continues to be affectionate, supportive. Take advantage of this to have important conversations, or to reach an agreement, to redecorate/landscape/garden, to increase RRSP or 401-K commitments, or to set up your children's future (school entry, tuition savings plans, etc.). Though it is not a significant theme this year (and is better after next summer) you would also gain by buying property, or investing in food or shelter companies. Sunday's filled with social activities – a small, back porch cheese and beer party would be good. You feel an anticipation of something good – but don't start a new project nor chase a new person yet. (That's coming, soon and strong!) Retreat Monday to Wed. morning: rest, contemplate and plan, seek your spiritual side, deal with civil servants or institutional workers. Monday night's tough, alienating. Tuesday's perfect for progress. Your intuition is excellent – forget logic. Your energy and charisma "wake up" Wed. morning, but be cautious, wise this night. Drive carefully, avoid the pestilence of lawyers and/or lawsuits. (This last good advice until Dec. 2015.) Thursday almost dumps good luck on you – charge ahead, seek agreement (by being agreeable) – use this superb little window of energy and pizzazz to solve problems. Friday continues your heightened charisma and energy, but now the going's a little tougher: handle basic, security, home, family matters. Chase money and shop Saturday – after 9 am PST. All week, you have the opportunity to end a bad relationship in a pleasant, easy way.

VIRGO Aug. 23-Sept. 22
It's an easy week, Virgo. Handle small things: errands, mail, calls, emails, visits, paperwork. You'll come across some potentially affectionate contacts – these could lead to good new friends, perhaps a lover, if you have the courage and spontaneity to respond. (Your libido stays high to early December, but if you let it guide you – well, do you remember the boys in Pinocchio who were transformed into donkeys? Act on "lighter" kinds of urges: friendship, light romance, etc.) Be ambitious Sunday – restaurant waiters call you sir or ma'am today. Your popularity surges Monday to Wednesday morn. Happiness, optimism, flirtations, social joys, entertainment and group affairs surge. A wish could come true. Be cautious Mon. night. Strong love note strikes Tues. eve/night. Retreat Wed. midday through Friday: contemplate, plan, rest, be charitable, spiritual, interface with government agencies. Be cautious Wed. pm – accidents, arguments possible. Thursday's good, Friday's slow, circumstances unyielding (so accept the circumstances). Your energy, charisma soar Saturday – start things, see people, express love.

LIBRA Sept. 23-Oct. 22
Better to stay out of negotiations, real estate purchases/rentals, and family frictions until Dec. 4 – be a peacemaker. Your income remains favoured all this week, so make seek money and make purchases while both are mildly lucky (except Sunday, Monday eve/night, Wednesday pm, and Friday – best Monday morning, all Tuesday, Thurs. morning, and Saturday). Sunday's mellow, wise, you might dream of foreign countries – but don't sign anything. (A foreign movie's good.) Be ambitious Monday to Wednesday – pursue goals, start or propose new projects, meet with higher-ups, show bosses your talents. But step back from conflict or "disapproval" Mon. night. You could make a valuable contact, call, or work-related purchase Tues. (Not a computer nor electronic machine – buy either of these Thursday am (PST). Your popularity rises, your future looks bright, others flirt, and wishes come true, Wed. morning through Friday. Careful Wednesday, when others act unpredictably, and Friday, when you need a realistic, practical outlook. (Hopefully, this will save you from making a practical commitment/purchase.) Retreat, rest and contemplate Saturday – all's well. Deep insights, domestic and financial solutions available..

SCORPIO Oct. 23-Nov. 21
Your charisma and energy remain at a yearly high. Start things, see people, ask favours, tackle tasks that might have intimidated you previously. You're attractive, others want to be near you. Only one warning: you're quite forward, even assertive, in speech, writing and driving (until Dec. 4) – think first, for a headlong plunge into these could put you in an unwanted position. Sunday's mysterious, contains deep, alluring urges – there's no danger here, nor any result, so dream on. A wise, mellow, gentle and understanding mood flows into you Monday to Wed. morning. You might need that wisdom Monday night, when unpredictable people and circumstances can cause alienation, dislike, argument. (It's between others, only involves you if you step into the fray.) Sweet love could blossom, especially Tuesday. Perform, pass tests, show higher-ups what you can do Wed. morning through Friday. Be careful Wed. pm and all day Friday. But charge forth Thursday – ask bosses for a promotion: you're very likely to get one before next autumn. (Keep asking.) In some cases, Thursday might bring a "brilliant exit." Seek prestige, don't bet mired in drudge work. Saturday's for celebration: enjoy social delights, popularity, optimism, a feeling of fresh new life!

SAGITTARIUS Nov. 22-Dec. 21
Continue your restful pace. Seek sweet solitude, contemplate, plan your future. Interact with civil servants, institutional workers, therapists, health workers. Do your own research, or get a Cancer person (or one whose first name begins with M or O) to help. More money than usual is coming to you than usual (to early Dec.) – bank it, don't spend before Dec. 4. Sunday's for meetings, relationships, negotiation. Be easy, relaxed; nothing much comes of anything. Life's mysteries, promptings from your subconscious, sexual and financial urges – these entice you Monday to Wed. morning. Careful Mon. night, when bad people and bad ideas surface. But do leap in Tuesday, when all runs smoothly, your intuition's high, and the "inner workings" of home, family matters are revealed. Investing okay this day. Wednesday morn through Friday bring enlightenment, a sweet, wise mood. Seek to learn – books, school, travel, films, or contact an expert. However, be careful, NOT impulsive Wed. night, and buy/sign nothing Friday. A new friend Thursday? Be ambitious Saturday, strive for a goal, or write up a work proposal – all's smooth, productive.

CAPRICORN Dec. 22-Jan. 19
A wish can come true now or next week, Cap. Perhaps it involves romance, perhaps popularity, perhaps a background matter. Remember that you're highly assertive, determined and magnetic through Dec. 4 – this needs brakes rather than indulgence. A pell-mell rush into anything now can lock you into a place, stance, from which only great humility will rescue you. Pushing creates adversaries, and the only true, lasting conquest lies in co-operation. Sunday's for work and health – eat, dress sensibly. Exciting relationships, opportunities, and that "assertiveness vs. co-operation" trend arise Monday (careful this night: alienation) Tuesday (charge forth: love, friends, travel, intuition soar, might deliver your wish) and Wed. morning (empty of consequence). Life's mysteries (especially its two biggies, sex and finances) draw you Wed. noon through Friday. Drive and speak carefully Wed. – sign nothing this day or Friday. In-between, Thursday offers luck and breezy friendship. Learn all you can these three days – but go light on commitment. Saturday's for education, far travel, publishing, law, cultural venues – and love.

AQUARIUS Jan. 20-Feb. 18
You're at a yearly height in ambition and prestige circumstances, Aquarius. Pursue goals, strive to get ahead. Don't talk too much, nor chase around, nor rely on others' schedules. Just act. Bosses, parents favour you this week. Sunday's romantic, filled with sweet notions, nature's beauty. However, not much comes of it. Just enjoy. Tackle chores Monday (careful this night: observe safety precautions) Tuesday (excellent – a career-related job could open the door to more money) and Wednesday (stick to routine). Exciting relationships arise midday Wed. through Friday. Caution Wed. eve/night – accident potential. Thursday rewards. But Friday needs caution again – sign nothing, make no promises. All 3 days, co-operation is better than independence. You might be attracted to someone: it's probably better to wait a little (late Nov. into Dec.) to make any significant approach or proposal. Saturday brings mysteries, subconscious promptings, sexual and financial lures: these are fine, plunge in! Continue to avoid belligerent people.

PISCES Feb. 19-March 20
You're still in a sweet, easy, enlightened month, Pisces. Give serious thought to far travel, higher learning, religion, legal matters and cultural venues. For some, a wedding looms. Give short shrift to someone who befriends you, is aggressive and likes your money or possessions. Settle down, sink into home, garden, kids, and a nice long nap Sunday. Passion rises in your breast Monday to Wed. morning. Monday morning's great, but consider carefully what/whom you're chasing this night. Tuesday's fabulous, creative, loving – you ride a winning streak! If you're single, you could meet your future mate/lover. If married, or happily single, you can make an agreement or form a working partnership this day that will benefit you for quite awhile. Wednesday midday through Friday brings chores and health issues, service people and kid's needs. Wed. eve/night (accident potential, disagreement) and Fri. (refusal, practical barriers) need care. But Thursday urges you to charge ahead – you'll get it done. Saturday's for exciting meetings, possible flirtation/love, partnership benefits, relocation, opportunities, fresh horizons – to succeed, co-operate.
The End.