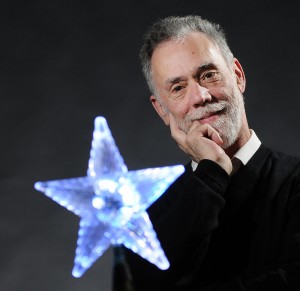 ALL TIMES/DATES ARE PST (Pacific Standard Time)
START NOTHING: 1:05 am to 10:53 am Mon., 5:25 am to 1:33 pm Wed., and 8:17 am to 5:45 pm Fri.
PREAMBLE:
LUCK FORECAST FOR VIRGO:
Virgo, from July 16 2014 to early August 2015, Jupiter, the planet of expansion and great good luck, travels through your sector of warehousing, assembly lines, institutions, government and large corporations. As Jupiter is also your home and real estate planet, you could find that your dream of finding/buying a home (or a good rental or a vacation retreat) is attainable now. In addition, a government program, a deal with an institution or large corporation, can help you buy that piece of land. (So canvas the real estate departments of governments or large companies – e.g., look for waterfront held by a tug boat or barge company.) But this is a superb time to seek security in any form – make your kids more comfortable, add to their education fund, buy new furniture, seek therapy to dissolve family troubles or your own private ghosts. The depths, the mysteries of life now appear harmless to you; ghosts have no more "scary element." This is also a good time to invest in warehousing, assembly lines, medical stocks, and retirement homes.
This "year" (July/14 to Aug./15) is excellent for contemplation, research and planning, for meditation, yoga, and expansion of any spiritual pursuit. Dreams and sleep are touched with a magic wand – insomnia disappears. Jupiter's tendency to expand things can also increase contacts with the government and cause you more work. If you haven't filed your taxes, they could come due in a big, enlarged version. Make plans for late 2015 and the first 9 months of 2016 – that's when your personal luck will soar.
There are three phases to your luck this year: July 16 to December 23, 2014, puts some knee-high barriers to your goals and luck. See these (they're related to romance or practical circumstances) and leap over them – or accept the small sacrifice they ask for. The second phases, late Dec. to June 15, 2015, holds no barriers – charge ahead! (But realize the entire "year" of luck withholds "outside" luck, so work within the sectors outlined above.) The third phase, June 16 to August 11, 2015, erects tall, serious barriers to this luck. (For example, say you want to buy a home. In Phase One, the bank might make you accept a slightly higher interest rate, or burden you with lots of paperwork and proof of income. In Phase Two, you can simply walk into your new home, everyone co-operates. In Phase three, the bank might refuse you, or you have to buy a place across the lane from a nightclub… time your actions! Don't buy or start a business in Phases One or Three.
LUCK FORECAST FOR LIBRA:
Libra, expect your popularity to soar, July 16/14 to August 11/15. Jupiter will bring a wave of friends, light romance, flirtations, social events, entertainment and group affairs – clubs, politics, business or professional conventions, etc. You could meet a significant member of the opposite sex in a group setting – that's good, and a memorable love affair could start. Just remember that until November 2015, you are in a difficult period to marry – some glitch or holdback can ultimately not be overcome. So have fun, but keep your finger off the commitment button.
Your popularity gives you a unique sense of public desires and of what will be popular: you can pick the movies or I-tunes that will be hits. If you've been contemplating changing careers or entering a new business field, the present luck cycle will give you a boost if you choose anything involving the public: entertainment, booking acts, decorating, public relations, selling art, fashion or chocolates or anything delicious.
Join at least one club or special group this year: your membership will boost your confidence and your prospects, and could trigger benefits for more than a decade.
This period fills the sails of your expectations and wishes. A major wish could come true, especially if it involves travel, media appearances, or communication. Look toward the future with hope and expectation – these often create reward all on their own!
There are three phases to your luck this year: July 16 to December 23, 2014, erects some minor barriers to your goals and luck. (Barriers are probably connected to your income or your home, family, real estate, security needs. E.gg., you're invited to a party, but your three school kids have no one to watch them.) Sometimes, these barriers will demand a small sacrifice – a fee for your good luck. Pay it gladly in this first phase.
The second phase, late Dec. to June 15, 2015, holds no barriers – charge ahead! Accept and extend invitations – don't be shy! The third phase, June 16 to August 11, 2015, erects tall, serious barriers to this social luck. Again, the barriers probably involve home, security or money. They could be large, but you can still overcome them. But why fight them? Make your start in Phase One, or better, in Phase Two…. time your actions! Don't buy or start a business in Phases One or Three.
WEEKLY FORECASTS:


ARIES March 21-April 19
The weeks ahead feature mystery and detective work, health diagnoses, lifestyle changes, intimacy, financial dealings, commitment and consequence. You begin this week tired (Sunday) but if you keep a steady pace and steady heart/temper, you'll accomplish a lot – tackle neglected chores and government, charity or spiritual obligations. It's a pretty easy week. Your energy rises Monday to midday Wednesday – charge ahead, to mid-afternoon Monday, and from dawn Tues. onward. Start new ventures, get out, see and be seen, approach "power people." Generally, pursue anything listed in the first sentence above. Legal, far travel, higher learning, publishing and cultural venues will succeed. You'll make a romantic impression on somebody. Chase money Wed. pm to Friday morning. A big amount might be due you, or a major bill comes due. Errands, Friday night, Saturday – better Sat., as you might "miss your target" (actually, chase the wrong target) Friday.

TAURUS April 20-May 20
Relationships dominate. Opportunities abound, especially in dealings with other people, interacting with the public, fame/renown, contract negotiation scenarios, and relocation. Your popularity sails high Sunday and early Monday – make contacts, spread yourself, deal with groups. The future looks bright! But retreat Monday midday to midday Wed. – rest, contemplate, plan, reconnect with your spiritual self, deal with government, institutions and "head office." Catch a second breath, because you'll soon be busy. Your energy and charisma surge upward Wed. afternoon to Friday eve. This period will bring matters to a head or climax, especially in relationships, marriage, partnerships, etc. You could fall in love. Charge ahead, start projects, seek agreement. Chase money Friday night, Saturday – Friday holds confused thinking, so act Saturday. All week (all month) avoid legal entanglements, higher learning, and broadcasting your opinions. With diplomacy, doors open.

GEMINI May 21-June 20
Into everyone's life some drudgery must fall, and this is your time – for twenty more days. Protect your health against seasonal or dietary complaints: eat, dress sensibly. Deal with service personnel, structure your children's futures, accomplish necessary repairs, and gather all unfinished tasks into a pile – then work on the pile. If you're seeking employment, this is a good interval, especially Nov. 2, 8 to 11, and 20, 21. Sunday's good for career efforts – even if you're off work, an idea (or better, a detailed plan) to change your work, or to invest in it, is a stable, good one. Life gives you a reprieve Monday noon to midday Wednesday – the gloom lifts, the horizon glows bright, optimism, joie de vivre, popularity, light romance and social delights enter. (This moderately, as we're still in a laborious month.) Retreat, rest and contemplate midday Wednesday to Friday eve. Be spiritual, charitable, meditate, deal with civil servants, institutions and "head office." Your energy and charisma return Friday night and Saturday – Saturday's better: start things, approach people, propose solutions. All month, your sexual and financial urges are powerful – but maybe unwise. Think three times before proceeding.

CANCER June 21-July 22
Relationships are likely to be dynamic, intense – and can "change on you" with lightning speed. (Best be diplomatic!) Romance could surprise you, wrap you up in bliss, and mail you to happiness. Creative and speculative lures, beauty, pleasure, sports and games – pick one, and ride a winning streak. This month and January could bring a new relationship, change a relationship, or break it – the choice is largely yours. Sunday's sweet, gentle, mellow and wise. If you love someone, say so. Your heart might be drawn overseas. Be astute, aware of career demands Monday late morning to Wednesday noon – without over-trying. Don't volunteer, don't push your ideas or proposals on higher-ups. This advice lasts to November 2015 – a year. During this time, channel your extra and fertile energy into home, security and property matters. (Work and money luck is high Wed. – seek money rather than praise, prestige.) Social delights, popularity, optimism and romance fill Wed. noon to Fri. eve. A flirtation could turn into serious stuff. Pull back Fri. night, Saturday; seek rest and solitude. You need time to think.

LEO July 23-Aug. 22
The general accent rests on home, security, Mother Nature, nutrition, retirement planning, children. Look at the people and projects/situations in your life. Some are vibrant, but some are "over," have become dead weight rather than fertile: walk away from these, and fill the empty space with growing things. Prune the garden. Sunday's mysterious, tempting, lust and greed sing their siren song – no harm in answering. Your intellectual side awakens Monday mid-morn to midday Wednesday. Careful here: far travel, higher learning, cultural events, a wedding, import-export, publishing, advertising, law can seem like no-brainers, like the obvious choice – but until mid-November 2015, these choices can frustrate, fail to live up to their promise, even trap you in a situation of loss. (Regarding new love: a wedding should be put off until after Nov. 2015, but common-law marriage – co-habitation, etc., are fine. (Though even these are better started AFTER January 2015.) Charge ahead on career, prestige and business fronts Wednesday afternoon to Friday. Be opportunistic Thurs. – a wave peaks, grab it. Happiness, optimism, social joys, entertainment and a wee bit of flirtation enliven Friday night, Sat.

VIRGO Aug. 23-Sept. 22
The weeks ahead are busy but not terribly important – so relax within your busyness, don't stress. Deadlines are flexible. Well, there is one potentially important thing: your romantic courage intensifies all month; your lust rises also. This potent combination can "reward" you with a conquest – but do you really want this person, do you want to spend a lot of time with him/her? Think this through, or you could end up tied to a dilemma, or to a burdensome relationship. To be safe, stick to casual sex – and be honest about it. Sunday's for intriguing people. It's possible that you are slowly, slowly falling in love with someone (the one who dances through your thoughts Sunday). If so, January will tell more, and next summer into 2016 will tell all. That lust temptation rises to a peak Monday mid-morn to Wednesday noon. Take care with investment urges, too. Retreat better than advancing. A gentle, wise, sweet mood flows over you Thursday afternoon to Friday eve – far travel, love, higher learning blessed, might reach a climax. Be ambitious Friday night, Saturday. All's well!

LIBRA Sept. 23-Oct. 22
Chase money. Buy/sell, seek new clients, ask for a pay raise, seek overtime, etc. You might face some friction at home (to December 4) – DO NOT start living with anyone before Dec. 5. Better not to buy nor arrange a new rental, same period. This is also a dicey time to start a new relationship – it might give you lots of sensual satisfaction this month, but the charm will fade, and even while it fades, you might be tempted to marry or co-habit to save it – a BAD idea before December 2015. Think about all this Monday morning to Wednesday noon, when these themes are highlighted. (Have fun, don't commit.) Earlier, tackle chores Sunday – a good, steady time. Life's mysterious side emerges Wed. afternoon to Friday. Money and sexual (and health) matters climax – you might make a good investment that pays off down the road, slowly but solidly. Research succeeds. A sweet, gentle mood enters Friday night, Saturday. Love, far travel, philosophical or religious pursuits draw you.

SCORPIO Oct. 23-Nov. 21
You're in charge, so take command. Tell people what you want, start big projects, tackle chores that intimidated you before, see and be seen, approach higher-ups or a desirable person. Your magnetism and energy remain at a yearly high. Your main goal should involve career, business, prestige, status and "office" – since these are highly favoured to next August. Sunday's for romance, pleasure, beauty, creativity and speculation – proceed with quiet confidence. Tackle chores and protect your health Monday to Wednesday noon. Careful, though – don't use work to avoid more important things, don't volunteer or expand your tasks, and don't purchase machinery or tools. (This advice applies to Nov. 2015.) Relationships become important Wed. noon to Friday. A love climax could loom. A business deal might be concluded, or a new opportunity might face you. Funding, private sessions, investment, arise Friday night, Saturday. It might be a continuation of a Wed.-Fri. meeting. You feel a lustful attraction to someone.

SAGITTARIUS Nov. 22-Dec. 21
Money is flowing to you. Bank it. Don't spend – and don't gamble with it. (The gambling advice is good to November 2015. Avoid deep, heavy romance, same period – light is better!) Overall, you are in a restful, semi-withdrawn, contemplative state that's excellent for meditation, yoga, contemplation, making plans. And for charity, spiritual pursuits, and for dealing with civil servants, large corporations, institutions, warehouses and assembly lines. (Last two could be good investments.) Until mid-month, solitude will be sweet; after this, you could meet a compatible "associate" or "partner," probably in career areas. Sunday's for home, security, rest – all's well. My advice about romance and gambling applies strongly Monday morning to Wed. noon. Beware sweet traps. Tackle chores and protect your health (through good habits) Wed. afternoon to Friday. It's a good interval, allowing you to get much done with a co-operative approach. Partnership, relationships, new horizons, agreements and disagreements, opportunities and oppositions fill Friday night, Saturday – pluck the strings of agreement.

CAPRICORN Dec. 22-Jan. 19
The general accent lies on social joys, flirtation, popularity, group affairs, and wish fulfillment, Cap. You are more intense, willful, assertive and determined than usual, all month. That ups your social/romantic quotient, but you could assert yourself right into the ending of a relationship or situation, to your regret, especially Monday morning to Wednesday noon. The cure/safety: balance. (Use this period to handle any home-related chores, but DON'T start big new projects, renovations, redecorating, furniture purchases, etc. Women favour you more than men this week and next, whatever your sex. (In two weeks, males – young ones – will predominate.) Issue and accept invitations. You will feel fresh, alive, witty and optimistic. Sunday's for casual friends, siblings, errands, visits. Romance, pleasure, creative surges and gambling urges visit you Wednesday afternoon to Friday. All's well – you might fall in love. Tackle chores and health needs Friday night, Saturday.

AQUARIUS Jan. 20-Feb. 18
The focus is on career, ambition, prestige, your place in the world – and relations with higher-ups, VIPs and authorities. This is a pretty smooth, easy week, so use it to show bosses (or parents) what you can do – avoid extremes, stick to conventional or traditional "paths." This is not a good month to rely on your spoken or written talents – better to follow action's path, rather than talk your way down the wrong road. Bosses (et al) like and favour you this week and next – don't waste their good mood, use it! Chase money Sunday, or go shopping. Bargains exist, especially in used water-related or visual items: pipes, pumps, glasses, cameras. Careful driving and with speech Monday morning to midday Wednesday. Best time: Wed. afternoon to 10 pm (PDT) – you could make contact with someone attractive, or explain something "valuable" to someone important. Embrace your home, family Wed. afternoon to Friday. You might feel a surge of love for your kids, spouse. Good time to garden, repair, decorate. Romance, beauty, pleasure Friday night, Saturday – enjoy!


PISCES Feb. 19-Mar. 20
The general emphasis lies on far travel, international affairs, higher learning, publishing, profound ideas, cultural rituals – and love. This arena is blessed with affection and good luck this week and next. (From Nov. 16 onward, this same zone will bring many calls, emails, short trips, and a possible, viable "partner.") You might spend this whole month being attracted to a friend or flirtatious person, perhaps someone who "promises" to help your money, income. Careful here: a disappointment might lie in store. This applies (or at least is most obvious) Monday noon to midday Wednesday – don't buy anything important during these few days, nor start a money venture. Earlier, Sunday, your energy and charisma soar – connect with an old friend or lover (not that flirty person). Wednesday noon to Friday brings errands, emails, letters, calls and visits, paperwork and details. Something goes beyond mere errands and communications here: you might be talking to/visiting a viable mate, or toying with a major, far-travel or educational or publishing/media project. Turn homeward Friday night, Saturday. Pursue family, comfort, nutrition, gardening, Mother Nature – walk in a park.
The End