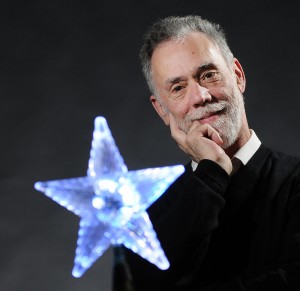 ALL TIMES/DATES ARE PST (Pacific Time Zone, 8 hours before Greenwich)
START NOTHING: 3:11 am to 11:30 am Mon., 6:25 am to 9:31 pm Wed., and 9:53 pm Fri. to 4:19 am Sat.
PREAMBLE:
ISIS (and the Arab revolt in general) will run into major difficulty in January 2015. We've seen the Arab Spring take an "evil turn" (i.e., ISIS) since last February. The lunar south node (bad karma, temptations, bad acts) moved into Aries, the sign of war, that month (to last until November 2015). In addition, the planet of revolt (Uranus) is in Aries also, so we have bad or cruel revolt (e.g., ISIS cutting heads off on video, and massacring hundreds in ethnic cleansing actions). ISIS might last until November 2015, even beyond, but the beginning of its end might be the January that looms before us.
All of us should avoid making a major life decision/action next January and the first 10 days of February. Internet and computer companies might face bad luck, but it's somehow tied to their past actions. Avoid buying computers or electronics during this time.
WEEKLY FORECAST:


ARIES March 21-April 19
The accent continues on secrets, research, health diagnosis, intimacy, financial action, hunches – and yearnings that arise straight from your subconscious, especially late Wednesday night through Friday. (Usually, our subconscious is more aware, and smarter, than we are.) If you have a prized goal in any of these areas, better act soon, for Saturday (Nov. 22) starts a whole new cycle. (Act Sunday, Thursday [reject "sentimental love" or it will reject you] and Friday.) A lot of talk is starting to build about these things – more talk than action, perhaps – which is your clue to move on soon. Bigger ideas, broader views, international themes – and love – are starting to attract you. They will come more powerfully Saturday onward. Bosses and VIPs remain testy, but you can also climb ambition's ladder by seeing things from their perspective, and helping them to their goals. Tackle chores and protect your health Sunday, and Monday morning (routine only). Relationships grow large Monday pm to Wednesday eve. Careful Tuesday, avoid arguments, drive alertly. (Wed. to Fri., see above – do not start a brand new financial, research or sexual venture – it has nowhere to grow.) Saturday's both bumpy and sweet – good luck's coming!

TAURUS April 20-May 20
The focus remains on relationships, relocation, new surroundings, fresh horizons and opportunities, dealings with the public, and exciting meetings, especially Wednesday night through Friday. To succeed, co-operate, jump on another's band wagon, fulfill others' desires. Sidestep competition or opposition. Before, in all these areas, there was affection, grace: now there's a lot of talk. Sweetness vanishes from your "public" life, wriggles inward, and becomes a part of your private life. Continue to strictly avoid lawsuits, political and opinion-based arguments: do nothing illegal, to early December. Sunday's for love, charming kids, games/sports, and nature's beauties. Be creative, speculative – if single, ask for a date. Tackle chores and protect your health through sensible habits Monday pm to Wed. eve. Use caution Tuesday, especially around electricity, cut glass, belligerent people. (If you get a stomach ache, it's actually a "teacher" – see what caused it, and avoid that thing/person/situ. in future.) Wed. night to Friday accents those relationship (et al) themes – see first sentences above. Make agreements, but avoid financial or intimate negotiations – wait a week, and these will work, also. Saturday begins a month of just that: intimacy, sex, pregnancy, finances, debt contracts, investments, research, secrets and funding – and possible health diagnosis. Act after 9 pm (PT) or wait until Sunday (Nov. 23) onward.

GEMINI May 21-June 20
This is your last week of work, drudgery and lowered health, Gemini. You might be tempted to start a new work project late this week – don't. (It will wilt on the vine.) Already, you're beginning to think sweetly about someone, or about travelling in foreign climes to find somebody exotic, or about some new adventure. Wait: next week will satisfy these urges. Meanwhile, finish outstanding chores so your desk and life will be clear for new things. Home, family, gardening, repairs, etc. fill Sunday through Monday morning. Enhance your security, your old age, through good, solid investments. Monday noon to Wed. eve brings romance, a creative and speculative urge, beauty and pleasure. But it will be rather down-toned, this being a work week. Careful Tuesday, when romantic and intimate advances will be rebuffed, even earn you a blast of irritation. Better to dream, and wait! Tackle chores and protect your health late Wed. night through Friday. Your career, standing or reputation might get an unexpected, nice boost. Saturday begins a month of relationships, fresh horizons, opportunity and possible opposition. Commit to nothing long-term this day. (Unless you find love after 9 pm PT – if so, thank God.)

CANCER June 21-July 22
One last week of romance, beauty, creative and speculative urges, joys from children – enjoy it while you can, Cancer, especially Wed. night through Friday, when these are highlighted. You might fall in love, but for most it is a little too late to establish a new, durable romance. (Next shot at love: January.) However, this period might fuse two who have been attracted but separated for a long time (a Virgo might play a role here). Your work place grows more affectionate; work becomes fun (to Dec. 10). Sunday's for errands, trips, visits, communications, siblings. All's well. Ditto Monday morning, but stick to routine actions. Monday pm to Wed. eve draws you toward home, children, parents, security. Family is everything: you know this better than I do. However, be cautious Tuesday, morn to night: temper tantrums, deep disagreement, alienation possible. Don't let career demands interfere with family needs: the latter will reward, the former is not favoured for 12 months ahead. (So until Nov. 2015, keep your head down, stick with the status quo at work.) Love, pleasure, a winning streak accompany you Wed. night through Friday. Tackle chores Saturday – sweet notions might be your own internal smoke and mirrors, so wait before you act on them.

LEO July 23-Aug. 22
Stick close to home all week, at least in your thoughts and heart. This is the last week of domestic, security, Mother-nature, and property concerns, Leo. Finish things up, especially house repairs, kids' programs, etc. Don't start big new projects involving these "down home" arenas. Everyone's talking about family plans. If you're single, rest often. Chase money or shop Sunday – all's good. Same Monday morning, but buy only routine items. Noon Monday (to Wed. eve) starts an interval of restlessness – perform errands, visit, travel, communicate, sit with casual friends for a coffee, etc. Your restless is a harbinger of new adventures, to start Saturday. But before then, home reasserts itself, Wed. night through Friday. Re-read first few sentences: these areas dominate. Saturday ends all the domestic focus – although children will follow you. A month of romance, joy, pleasure, beauty, of winning in speculation, of bright creative ideas and works, begins Saturday. (But Sat.'s a lousy time to start anything, thoughts, feelings are confused. So wait until next Sunday, Nov. 23 onward, to start.) Soon, your heart could be pounding with excitement. A ten-foot wave of luck is on its way!

VIRGO Aug. 23-Sept. 22
This is your last week of busy, busy, busy, Virgo. By Saturday (Nov. 22) onward, you'll settle into relative hibernation: sleepiness, home, food, garden, Mother Nature, children, cleaning, etc. If you work outside the home, don't ignore this opportunity for rest. You'll feel sluggish – this is nature's way of nudging you to recharge, recuperate. But that's all in the month that starts Saturday. Before then, your energy and charisma shine Sunday through Monday morning. Start significant projects (Sunday only). Chase money Monday pm to Wed. eve. If spending, buy only "replenishing" or routine items – absolutely avoid new computers, software, medical devices/drugs, machinery, engines, cutting tools. Your romantic and sexual courage is running very high these days (to Dec. 4) and as Monday to Wednesday are a sensual phase, you could get into some hot stuff. However, try not to let it be commitment stuff, especially Tuesday, when anger and alienation can erupt. Sexual advances likely to be rebuffed Tues. night. Thursday/Friday bring errands, short trips, messages. All's well, but avoid interfacing with civil servants or large corporations. Late Wed. night or pre-dawn Thursday (PT) you might send a message, or receive one, and the topic, whether obvious or not, is attraction, partnership. Realize your vision of what to do, what you want, what true love is, is still a little formative: it will gel over the years ahead. Home sweet home, Saturday. Just relax this day – that way, Sunday's "domestic luck" will be stronger.

LIBRA Sept. 23-Oct. 22
This is your last week of money focus, Libra. It "climaxes" this Wed. night through Friday. (Anti-climax might be more appropriate, as this is the soft ending of a longer trend.) Saturday begins a month of travel, errands, paperwork, calls and messages. Until then, keep your focus on money, earnings, possessions and purchases. Lie low, rest and contemplate Sunday to Monday noon. All's well – you even get along with a mate, partner who has been "thin skinned" lately. Your energy, charisma and clout soar Monday pm through Wednesday. That's great Monday and Wed., but you'll need that extra energy and clout to solve a disagreement or other problem Tuesday – don't sign anything this day. Thursday/Friday bring money, shopping, possessions, perhaps a sensual affair. All's well, but take care at work: instructions or understanding might be confused. Eat sensibly both days: sweets bring aches. Saturday is active, but wait until next Sunday (Nov. 23) to begin any new projects, especially in mail, communications, travel, autos, office systems, telephony, etc. You're going to meet many people in the weeks ahead, many of them gracious and attractive: but none of them will be a viable life mate (or business partner). You'll have to wait until December 2015 onward for that.

SCORPIO Oct. 23-Nov. 21
Your energy and charisma remain high. Launch a significant project, if you haven't already done so in the past few weeks. But maintain your own counsel, or seek advice from an agent, ally, therapist or government service (especially if the "name" of your advisor begins with "P" or "L"). Closed-door meetings favour you Monday, not Tuesday. Avoid speaking, writing or driving too much. Sunday and the first half of Monday bring freshness, joy, social delights, flirtation, popularity and optimism – seek fun, enjoy! But retreat from the fray Monday noon to Wed. night. Contemplate, plan, pursue spiritual or charitable goals, and get plenty of rest. Discretion is the best approach Tuesday, when others argue – also, take care with work, health and tools this night. Your energy, charisma and clout return strongly late Wed. night through Friday – start things, see and be seen, ask favours, make your mark on life. All's well, but avoid money illusions: be realistic. A whole month of money themes begins Saturday – but wait until Sunday (Nov. 23, and onward) to shop, chase money or new clients, etc.

SAGITTARIUS Nov. 22-Dec. 21
This is your last week of weariness, of being mildly isolated and facing piles of chores. Saturday (Nov. 22) will begin one of the best months of your year, your energy, clout and success-ratio will soar. But you need to get through the week ahead first. Continue to rest and plan; be spiritual, charitable. Money still flows to you (to Dec. 4) – bank it or pay down debt, don't spend. Somebody might be gossiping about your partner or spouse or associates. This person is misguided, and will weave the lariat around their own neck. Don't bother "setting the record straight." Life will do that for you. Sunday and Monday morning accent your worldly position, prestige relations, and career ambitions. All's fine Sunday, but stick to routine Monday morn. Mon. noon to Wednesday brings happiness – people call, entertainment entertains, flirtatious notions fill your thoughts: life is fresh, optimistic. Careful Tuesday – a lover's spat, distracted driving, financial irritations might occur. Retreat late Wed. night through Friday – rest, contemplate – but do not plan. (The plans will be like writing on water: wait until a solid situation looms – it will, next week onward.) Your energy and charisma soar Saturday, ending a month of weariness and starting a month of joy, energy, charisma and accomplishment!

CAPRICORN Dec. 22-Jan. 19
Our revels now are ended, as Shakespeare put it. You have one last week of partying, schmoozing, of optimism, wish fulfillment, light romance, social joys and popularity, Cap – especially Thursday/Friday. The following Saturday (Nov. 22) will start a month of quietude – so have fun while you can. Earlier, Sunday and Monday pre-noon are mellow, wise, gentle, perfect for loving conversations, for law, learning and travel (or making plans for the same). (Sunday's better.) Foreign-born people will benefit you. Be ambitious Monday noon to Wednesday – cautiously ambitious. The Chinese say there is opportunity in crisis: if so, Tuesday holds lots of opportunity. Avoid conflicts over future plans, social contacts, earnings, or home/property/kids, all day. Act Monday afternoon. Thursday/Friday bring an upbeat mood, life seems fresh, happiness at least shakes your hand. Read the first two sentences of this message. Retreat Saturday: rest, nap, contemplate and plan. This day starts a month of quietude, administrative chores, and charitable/spiritual involvements.

AQUARIUS Jan. 20-Feb. 18
This is the last week in which you'll be tested, Aquarius – the test is of your fortitude, skills, ambition, and ability to interact with higher-ups. Be ambitious and honest, and you'll pass. This trend reaches a peak Thursday/Friday, two days that hold no dangers or disruptions, so look forward to giving career and status matters an extra push late week. But DO NOT start any new, ambitious projects then, as the phase is ending. It would be like planting your garden at the end of summer. Earlier, Sunday and Monday morning are mysterious, favour research, detective work, health diagnoses. Your intimate and financial yearnings swell. Act on all these Sunday, not Monday. Monday pm to Wed. night brings a gentle, mellow mood, higher learning, culture, far travel, philosophy or religion, and a mild wafting of love. You'll need this wisdom to handle Tuesday's events – secret enmities, open disagreement, travel upsets are some of the possibilities. If someone threatens a lawsuit, smile – you'll win it. (Of course, avoiding it's better.) Thursday/Friday bring those testing and ambition themes. Saturday starts a month you are going to enjoy – popularity, wish fulfillment, flirtation, joie de vivre – these are coming!

PISCES Feb. 19-March 20
This is your last week of broad understanding, world vision, gentle love… of course these will return, but Saturday (Nov. 22) begins a month of serious ambition and career demands, which will quickly disperse the soft winds of pondering. You might even receive hints of upcoming ambition, as higher-ups show favour toward you this week. Sunday and Monday morn bring important relationships, all beneficially. Act Sunday, not Monday (except in Europe and Asia) – seek others, co-operate, listen to their desires, relocate, deal with the public, watch for opportunities. Everything's open, aboveboard. Monday pm to Wednesday bring hidden things, close clinches, yearnings for sex or wealth/possessions. These are "okay," just okay, Monday and Wednesday (stick to routine). But Tuesday needs much care. Avoid dangerous places and people. Don't push for intimacy, don't invest impulsively, don't buy anything, don't invest – unless crisis has created a bargain. Thursday/Friday bring a doubling and deepening of the understanding, broad vision and gentle love of the past few weeks. Steep yourself in it, talk with a loved one, about love, or read a big book, see a foreign film. But don't start new projects in these areas (nor in publishing, media, law, higher education, far travel or law). Saturday begins a month of success, climbing and ambition – but wait until Sunday onward to start anything here.
The End.