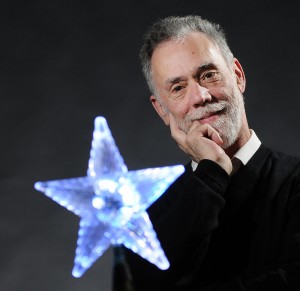 Note: this is next weeks forecast. To read the present week's column, Please scroll down to "RECENT POSTS" on the right margin, and click on "October 30 – November 5, 2016."
Please note: I am no longer using the email address timstephens@shaw.ca.
Please use my temporary new email:  suningem@gmail.com (stands for sun in Gemini, my sun sign).
All times/Dates are PST–Pacific STANDARD Time zone. PST is eight hours before Greenwich England. For example when it is noon PST it is 8 PM in England–and 4 AM the next day in China. The world clock in the right margin gives you some clues. You can also Google "time zone converter."
If English is not your first language, you should be able to translate this blog into your own language by using Google's translation app. Hopefully I will soon have this translation feature back on this blog.
START NOTHING: 1:56 am to 5:55 am Sun., 5:55 am to 1:45 pm Tues., 3:16 pm to 5:45 pm Thurs., and 4:45 am to 6:24 pm Sat.
PREAMBLE:
LAST WEEK I INVITED readers to write this preamble for me, to give one last full-throated bellow to all who have an opinion on H.C. vs Donald, and therefore sexual assault and man-woman roles. So many answered, at such length, that I am putting these in the AFTERAMBLE (right after Pisces' Weekly Forecast).
I wrote here a few months ago that BREXIT would not hurt England. Since it occurred, the London stock exchange (FTSE) has climbed to an historic high. But I blew it, too — I was wrong last January, when I said stock markets generally would be "down to flat" in 2016. North American markets, with only 2 months to go, are up — The Dow by 12 %, the TSX by 25 %. (I did advise buying Canadian metal and mineral stocks — now up, some, by 200 and 300 %.)  My error: I thought the economy would be sluggish, and therefore the stock market flat.  Also, not sure if I said it or not, I supposed interest rate hikes were virtually off the table. But I didn't realize that a lack of interest rate hikes would cause the market to leap upward. It did, I flubbed.
PLEASE SEE THE "AFTERAMBLE" (after the Weekly Forecasts) FOR READERS' OPINIONS ON H.C. AND DONALD TRUMP.
WEEKLY FORECAST:

   ARIES:  March 21-April 19
Two more weeks of mysteries, research and investigative work, major financial actions, lifestyle choices – and the urge for intimacy, not always with the right person. Lawyers and judges continue to favour you; although after Friday bosses, parents, and higher ups will favour you for a month, making career progress easier. Tuesday night, a long period of intensified career effort, or of friction with bosses, morphs into six weeks of socializing, justified hopefulness, and light romance.  (if you're single, any romantic trend, whether two days long or a few weeks long, is important because now to next October represents the best year in 13 for you to find a loving, active life mate.)  Predawn Sunday to Tuesday afternoon brings one of these light romantic intervals – expect social joys, entertainment, optimism, and flirtations. Be cautious about sex and finances during these days. Retreat Tuesday afternoon to Thursday suppertime: rest, contemplate and plan, deal with civil servants and other bureaucrats, Be charitable and spiritual. Only one difficulty awaits you: a travel, love, legal, media, or school project might be rejected or put on hold Wednesday. Don't approach someone for love Thursday afternoon – everything's fine, just that he or she would say no. Your energy, charisma, and effectiveness return powerfully Thursday eve to Saturday suppertime. Be the leader, start projects, get out, mingle, and dig deep into opportunity situations. Friday may throw a barrier in front of you, but otherwise you make good progress. Don't get it to a political or other idealistic fight Saturday night.


    TAURUS: April 20 – May 20
The accent remains on relationships, Taurus. "Relationship" includes dealing with the public, anything from a chance meeting to a crucial confrontation, fresh horizons and new opportunities, relocation themes, contracts, agreements, and litigation. Be diplomatic and cooperative – these bring you the most success you can acquire. Competing, challenging or fighting will bring loss. This week contains some hidden valuables – if you can find them and dig them up, you profit. Sex will be easy and affectionate. You have been in a difficult legal zone since late September –  this danger fades away Tuesday night, not to return for at least two years. You are in a year, until October 2017, of much work and related rewards. Sunday morning to Tuesday noon favours your prestige and career – a perfect time to climb the ladder! Social joys, entertainment, optimism, good luck, and flirtations abound from Tuesday afternoon to Thursday eve.  Don't try to get too close to someone Wednesday daytime – any possible rejection will be more than made up for by a meeting this night. Retreat, rest, contemplate and plan, be charitable and spiritual, and deal with government, institutions, and head office Thursday supper time to Saturday suppertime. This interval flows well and easily, but don't try to force a relationship Friday daytime – It could cause alienation. Your energy and charisma return Saturday night just in time for a fight – avoid it.

GEMINI: may 21 – June 20
The emphasis remains on work, machinery, daily health, and service personnel. These will go fairly well this week and next, but don't buy tools or machinery Wednesday before 5 PM (PDT), Friday before 7:30 PM, nor Saturday after 6 PM. You are still being treated affectionately by others, perhaps by one special other – this could grow into a kind of declaration of love, perhaps even a proposal or wedding, from Wednesday into mid December.  Sunday dawn (PDT) to Tuesday afternoon expands your understanding, and brings good luck in far travel, higher education, publishing, legal matters, cultural events – and love, (however, don't chase anyone Monday dawn to noon.)  Be ambitious Tuesday afternoon to Thursday's supper time, but don't try to seek agreement Wednesday daytime. Otherwise you can make great strides – by working hard. (Sometimes it is better to work smart, not hard; but not this time.)  Happiness enters your life Thursday evening to Saturday suppertime. This will be a little mild because you're in such a strong work week – still, you'll feel popular, social, and optimistic! You might encounter some opposition or alienation Friday especially as suppertime approaches. Retreat Saturday evening for a quiet, restful weekend.

   CANCER: June 21 – July 22
The general beauty, pleasure, and romantic atmosphere continues, this week and next. After Tuesday, the intensity you'd felt in relations fades: peace lies on the horizon. Don't worry if true love doesn't strike this month — your big chance will come October 2017 to November 2018. On the other hand, don't be surprised if romance does appear now, especially Tues. to Thurs. (and, NEXT WEEK, Sun./Mon., and Wed. to Sat.). Until mid-December, either your career veers into a "secret situation," or you have an opportunity to invest in your career.  For example, if you work in medicine, buy medical stocks – or ask to gain equity in your employer's firm.  Co-worker relations remain affectionate — but only to Friday.  Predawn Sun. (PDT) to Tues. noon brings secrets, research, hidden valuables, sex, finances and lifestyle decisions — charge ahead here. Far travel, higher education, publishing, gentle love, wisdom and understanding visit you Tues. afternoon to Thurs. suppertime.  (Don't pursue these zones too intently before mid-May 2017. Subtle traps exist.)  Both good and poor luck mingle here — Wed. daytime disappoints, especially in love. Be ambitious Thurs. eve to Sat. eve. Thursday rewards; Friday brings a stumbling block (co-operation flees) and Saturday is affectionate until 8 pm, then turns "angry" as midnight approaches.

   LEO:  July 23-Aug. 22
Be home, or close to it. The two weeks ahead remain focused on domesticity, kids and mate, security, garden, nutrition, retirement plans, etc. Six weeks of hard work ease now (Wed. onward) while six weeks of intensified relations starts. You could meet true love — more likely November 21 onward than now.  Still, even this week holds an intriguing romantic and "winning risk" thread — and Sunday dawn to Tues. afternoon brings you face-to-face with mate prospects, business associates, the public, new horizons and fresh opportunities. Charge forth here — the only obstacle arises pre-noon Mon., and it's a minor one. Secrets, research, hidden valuables, sex, finances and lifestyle decisions arise Tues. afternoon to Thurs. suppertime. Many bits of "small luck" aid you here, but the big picture says these zones (finances, sex, secrets, etc.) contain subtle, hard-to-foresee traps.  Almost nothing will work Wednesday daytime (because practical realities conflict with your creative or romantic desires). Legal, far travel, media, advertising, educational, cultural and similar matters fill Thurs. night to Sat. eve. These could meet an insurmountable barrier Fri. eve (e.g., a judge disapproves). Saturday night, show love, not anger.

   VIRGO:  Aug. 23-Sept. 2I
The general trend channels you into busy but not important chores for the two weeks ahead, Virgo. An affectionate streak at home continues, but will turn into a sweet romantic streak (or joy with kids) late this week through early December. On the other hand, the romantic/sexual excitement you have experienced all October now turns to six weeks of hard work. So you get a little and you lose a little – or more correctly, especially if you're single, recent romantic heat/testosterone will turn into gentle affection. Work demands doing Sunday dawn to Tuesday noon. The aspects are good, so go ahead and accomplish what you want to. Relationships arise Tuesday noon to Thursday eve – this includes dealings with the public, relocation themes, business and practical associations, new opportunities and fresh horizons, and challenge versus cooperation (be cooperative).  Before suppertime, Wednesday puts a major barrier in your way. Tuesday and Thursday, though, and Wednesday night, aid you in your quest.  But go light in this interval, because relationships hold little good for you before mid-May 2017 – and could entrap you. Chase finances, investments, sex, intimacy, lifestyle changes, research and investigation Thursday night to Saturday suppertime. This small phase is basically productive, but late Friday afternoon into evening (PDT) could upset a romantic or friendship applecart if you are too greedy or lustful. Saturday night offers early love success, and a late argument when you are refused deeper access.


   LIBRA: September 23 –October 22
Continue to chase money, Libra. This weekend and next help you line your pocketbook – more gridlock then bad luck exists. Wednesday begin six weeks of romantic intensity; during this time some Libran's will meet their life mate, especially in late November and early December. Your casual relations with others have been affectionate and gracious for a few weeks – this changes Friday night, to start a month of affection in the home. These important few weeks can help you solve a domestic problem that has continually gnawed away at your romantic success – or prevented altogether. Predawn Sunday to mid day Tuesday brings a wee streak of romance, and of creativity, speculation, beauty, pleasure and adorable kids. Tuesday afternoon to Thursday suppertime brings work and daily health concerns. Usually I would say dive in and get your chores accomplished; however, chores are a bit of a trap and a time waster for you until next May. So proceed cautiously, especially Wednesday day time, when reality throws a quiet barrier in your path. Relationships confront you Thursday suppertime to Saturday suppertime. This little interval is also good for fresh horizons, relocation themes, business opportunities and associations, and dealings with the public. Be diplomatic and cooperative. Saturday night offers you romance, excitement, even (secret?) sex, but none of this will lead to a workable relationship.

   SCORPIO: October 23 – November 21
Your charisma, effectiveness, energy and clout remain high for two more weeks. Tuesday begins six weeks of possible friction in your home – you would be wise to turn this energy into repairs, renovations, etc. (If renovating, start early, as mid-December brings slow downs and mistakes.)  Your recent mild good luck in money continues until Friday night, so make hay while you can.  A nice friend will come into your life mid-November to mid-December. Turn your attention to your domestic situation predawn Sunday to midday Tuesday. All is well here, so proceed confidently – embrace your family, start repairs or renovations, enjoy nature and gardening, install security devices – and get plenty of rest.  Romance, beauty, pleasure, raising kids and taking a risk in hopes of reward – avoid temptation here, especially the temptation of chasing someone whom you know will not fully fulfill you in future.  Be mild and understanding Wednesday daytime, when dejection is in the air. Tackle chores and care for your daily health Thursday suppertime to Saturday suppertime. All goes well and you will got a lot accomplished, except mid afternoon to suppertime Friday – diplomatically pull back at this time. Saturday night offers extremes – around 8 PM (PDT) love and attraction call you; around 11 PM fights and arguments grab you. (E.g., you enjoy flirting with the waitress at eight, and when you get home at 11 your wife explodes.)

   SAGITTARIUS: November 22 – December 21
A money project might go awry in late December (Dec. 19 to Jan. 8, technically), so adjust your long-term appointments/schedule accordingly. You have probably gained some attention lately, as you have been more affectionate and gracious than usual. That lasts until Friday; after this, for a month, you will experience good luck and money and earnings. Tuesday night begins six weeks of intense but not necessarily important work, such as errands and paperwork. Still you will be restless, and your travels here and there might bring you into contact with a friendly romantic prospect. For this week and next however, your best stance it is to lie low, rest, contemplate and plan – this is your regenerative phase. Predawn Sunday to midday Tuesday brings errands, visits, communications, casual acquaintances, and paperwork. You'll be busy, and get a lot done. Head for home Tuesday midday to suppertime Thursday, but don't chain yourself there, and don't start significant projects such as renovations. This domestic area contains hard-to-see traps until mid-May 2017. Your own scepticism could prevent success or progress Wednesday daytime. Romantic notions, beauty and self-indulgence, pleasure and creativity – these visit you Thursday evening to Saturday suppertime. I say romantic notions, because your charisma is low right now, so it's better to dream than to act. Protect yourself from violent situations and quickly changing temperatures Saturday night.

   CAPRICORN: December 22 – January 19
Chase money Sunday dawn (PDT) to midday Tuesday. Buy/sell, cultivate new clients, ask for a pay raise, collect what's owed you. It's a good, productive interval. Errands, short trips, paperwork, details, communications and casual contacts fill Tuesday midday to Thursday suppertime. Don't get bogged down in this area: until mid May 2017, you can waste a lot of time chasing results that don't really matter much in the big picture.  Wednesday daytime, a secret, governmental situation or perhaps a health matter seems to hold you back – accept this, and just take a few hours off. Head for home – at least in your thoughts –Thursday suppertime to Saturday suppertime. Embrace your family, enhance security, contemplate retirement plans, and view your children's long range future: do you need to start an education fund?  Saturday night brings romantic affection and success early, then as you approach midnight the atmosphere turns doggedly argumentative. Early week (Tuesday night) your recent determination and assertiveness dissipates, and will be replaced until mid December by a gush of money. Be careful though – easy come easy go – particularly as you will have an almost subconscious need to spend. My advice: don't. Friday begins four weeks in which you will be more gracious than usual, and attract more admiration than usual, especially in romance and career. Whatever occurs, you'll be happy, social, popular and optimistic this week and next!

   AQUARIUS: January 20 –February 18
The emphasis remains on your reputation, worldly status, career, ambitions, and your relations with parents, bosses and authorities – for two more weeks. Your luck in this area is mixed, neither terrible nor splendid. For weeks, I have been advising you to stay away from violent situations  and belligerent people. (This same influence can have brought you success in competitive sports.) Tuesday night ends this phase, and starts six weeks of a personal intensity – you will be determined, assertive, and sexually magnetic. Combine that magnetism with gentleness, or you could chase away the person who's attracted. Friday ends a small streak of popularity. For the four weeks ahead, you will find sweetness in solitude even though the last two weeks of that interval bring back your popularity. Your energy and charisma soar upward predawn Sunday (PDT) to midday Tuesday – get out, start significant new projects, make new contacts and impress everyone. Chase money – but carefully avoid all nudges of temptation, midday Tuesday to Thursday suppertime. Buy/sell, seek new clients, and look for other sources of income. Wednesday daytime stymies you, but this night and the next day are prime for success. Remember, before next June, you will be better off investing than spending, and better off looking beneath than accepting surface appearances. Errands, casual contacts, short trips, paperwork and details – these fill Thursday suppertime to Saturday suppertime. Charge ahead confidently, but be aware of the impact of your words and behavior Friday evening. You could inadvertently alienate someone you like. Saturday night, head for home. (Early night is sweet, late-night argumentative.)

   PISCES: February 19 – March 20
This weekend next continue to emphasize intellectual pursuits, far travel, media and publishing, cultural venues, religion and life philosophy – and love. Your mood is mellow and your heart is understanding. You have been favoured recently by authorities, bosses and parents – and that continues this week.  But Friday night starts a month-long streak of heightened popularity, optimism and romantic flirtation — and your dreams of "money luck" get put away in the bottom drawer for a while. (Remember, though, the 11 months ahead bring a bounty of investment opportunities – not employment or earnings opportunities.)  Lie low, rest and  contemplate Sunday predawn to midday Tuesday.  Meditate, re-touch your spiritual centre, be charitable, and deal with bureaucrats, institutions, and head office. Luck favours you here. Your energy and charisma surge upward midday Tuesday to Thursday suppertime – you'll be the leader, you'll get your way, and this is a good time to start new projects. But realize that independence is your Achilles' heel until mid-May 2017 – so make sure you draw others into your projects; if you cannot, then don't stand on pride: join their project instead. A significant tête-à-tête might occur with a higher up Wednesday daytime. Chase money, buy/sell, cultivate clients, or ask for a pay raise Thursday suppertime to Saturday suppertime. Your luck is good here except late afternoon and evening Friday, when the law or ethics (or a lover's alienation) could interfere with monetary results. Saturday night is very active, affectionate at first, then rowdy late – be self protective.
THE END.
AFTERAMBLE:
The responses to my "write your own preamble" offer were — some — rather long, so I've placed them here in the AFTERAMBLE.  They are word-for-word as I have received them, nothing has been changed. They are listed in chronological order, with the earliest on top, the last on the bottom. All the following comments are written by readers, not by me.
***
Tim, thank you for mentioning RT News.
For your preamble, I anonymously predict that there will be widespread strife, or even civil war, no matter who wins.But the latest wikileaks compel to think of how Trump supporters might respond to a stolen election…
ANON
***
Hillary is wanting to be the next Joseph Stalin. Joseph Stalin: "Ideas are more powerful than guns. We would not let our enemies have guns, so why would we let them have ideas?"
ANON
***
Mr. Stephens
Fantastic preamble, I too tried to take both at equal value, one cannot help but to notice how much corruption goes on behind closed doors, fortunately Donald was never apart of those closed door meetings, due to his then none Political career.  As for Clinton she has been in the middle of all of the corruption and one can also say the instigator.
Listening to a Political specialist today he made a few valid points, the one that sticks out the most is one of the very few samples Wiki leak released to the media, I'm pretty postive that if all 33,000 plus emails made it to even one Media outlet, Clinton would be toast, she would have been locked up and the key thrown away. For the women who have come forward, one thing comes to mine if they had pursued legal action at the time of the incident, Mr. Trump for sure would have been millions of dollars poorer, and would probably never been allowed to run for the President of the United States, there isn't enough money in the world to sweep that under the table especially if he was tried and convicted unlike her husband.  So why now, why are all these women coming now, alleging sexual abuse?  I'm not saying it didn't happen, I'm not saying it did, I have no idea, what I do know, the timing was critical to her campaign
I have watched all 3 debates, Trumps face is hard to read, Clinton's face, easy, that smile, the smile of contempt, he hit were it hurts, what's that old adage, the truth hurts LOL!
At the beginning of the campaign was it mentioned about the mission somewhere in the Middle East that American soldiers were killed due to her involvement. Trump was digging and alleged that Clinton was involved with it's cover up, it seems he was told to keep his mouth shut because it never came up again in the last 2 debates, I'm sure if the emails were made public it would have shed light on the killing of these Soldiers.  What administration in any part of the world has their own Soldiers killed and swept under the carpet.  I'm not naive or unintelligent, what I do see is absolute corruption period.
Thanks
Mario
***
Hi. I know someone who took their wife to see Tom Jones decades ago. After the show Tom sent his people to bring the wife backstage to meet him. She went with them & spent the night with Tom. She wasn't married for much longer. Marriage's need a celebrity clause…just no DJ Trump?
I find it fascinating Tom has been married all these years.
Anonymous….please use it. I love your preamble. Your take on our election especially makes me laugh & think. It is a scary time in the USA. I'm glad I live in Texas. Lol.
BTW…she was the stereotypical Texas blonde , big hair & boobs in the 70's. Eeeww!
ANON
***
I know, people are soso hot over this election…and we're Canadian for crying out loud!….we're not even American.  I don't know why we aren't passionate in the same way over something like Alleppo, or cars idling needlessly until we have to wear gas masks.
Yes, you can use what you'd like from it, for your forum, if it is giving back in some way….your articles have helped me so much for eons, that if it helps you out, then I'd like that.  BUT please leave my name out of it…I don't like myself to be on the internet in general.
Vocal Virgo
***
Hi, Tim – I get what you're saying re it being a societal thing.   Double standard on this type of thing – Perhaps because I'm a female I've experienced only the male version of inappropriate comments/behavior, etc.  I have no doubt that women can be just as inappropriate and offensive as men in this regard and also that men suffer sexual abuse.  I get what you are saying.  I don't like double standards much either.
I guess my point really is that someone like Trump who not only speaks disrespectfully and in my opinion, quite hatefully – about women – is not a person who should be elected President and certainly is not someone I would use as an example of a "guy just being a guy".  He has carried through and groped and made unwanted advances towards women and that to me is frightening – especially considering the powerful position he hopes to attain.  That was the point I was making.  But I get your point also.
Thanks for replying to my email – take care and always look forward to your columns – first thing I do on Sunday morning is read your column!
ANON
***
Greetings, Tim.  Long time reader of your blog – some 14 years.
Not sure if you were alerted to the leaked Clinton campaign emails, here is a particularly damning quote from Bill Ivey, a political strategist (Global Cultural Strategies) to Podesta, Clinton's campaign manager (as discovered on Wikileaks):
"AS I'VE MENTIONED, WE'VE ALL BEEN QUITE CONTENT TO DEMEAN GOVERNMENT, DROP CIVICS AND IN GENERAL CONSPIRE TO PRODUCE AN UNAWARE AND COMPLIANT CITIZENRY. THE UNAWARENESS REMAINS STRONG BUT COMPLIANCE IS OBVIOUSLY FADING RAPIDLY. THIS PROBLEM DEMANDS SOME SERIOUS, SERIOUS THINKING – and not just poll driven, demographically-inspired messaging."
This quote (in capital letters) might be a representation of how the hidden government talks to the puppet candidate .  How apt and symbolic then, when she had a seizure on the 9-11 ceremony she had to be carried out like a puppet whose strings were cut off!
Naturally her presumed neuro-degenerative condition is not news – D. Seaman of the Huffingtom Post was fired the day he wrote an article suggesting something is a miss, and Dr Drew's show on CNN was canceled in much the same manner – there is clearly a tight grip spanning multiple (all?) popular news outlets.
Anyway the list goes on.  I'm far from thinking Trumps is all his own man, hardly, but he seems to capture the unconscious strife of the masses to resist precisely the attitudes expressed in the quoted email.
I myself haven't seen such wide scale media information blackout, fabrication of falsehood since my youth days, growing up in a communist country. The difference is, in this new incarnation, it is so masterfully crafted, the illusion of the masses so grand, it is truly threatening in scale.
Keep up the good work on your blog, there are often great insights in these preambles!
Regards, Vladimir
***
What's especially painful about this election is being confronted with men you trust, even if you don't know them, suggesting that all men would avail themselves of the "perks" of being rich and famous if they could and had no regard for the future. Grabbing women by the crotch should not be called a perk. It is assault. To suggest otherwise is scary and it undermines your presumably largely female readership.
ANONYMOUS
***
I just read your article on the political gong show currently in progress south of the border.
I absolutely agree that Hillary Clinton has engaged in corrupt practices in order to make it to the position she is now in, rather than politely clinging to the standards of idealized, saintly womanhood, serving tea and promoting this season's IT fashion designer, and, at all times, being a loyal helpmeet to the male power-broker she joined in matrimony.
Oh, that it were Mother Theresa, Betty Crocker, or an equally wholesome, selfless female with the temerity to take on the world's movers, shakers and policy makers. What a wonderful world it would be!
I fondly remember my grand uncle teaching me, as a young preschooler, to play checkers. And, quess what!  A few years later, I was introduced to the game of monopoly and learned that the rules governing checkers did not apply. I had to play by a new set of rules. Does anyone believe Hillary Clinton is not moving rapidly toward beating the Powers-That-Be at their own game?
'Corrupt' comes from the Latin to break to pieces together. Hillary Clinton will not be banging on the doors of the clubhouse, demanding change. After thirty years of dedicated infiltration, her mission is close to accomplished. And those Motherfrackers better watch the cracks where the light gets in.
ANON
***
I have greatly enjoyed and benefited from reading your Astralreflections column for the past 30+ years but lately I have occasionally been upset at some of the comments you've made with regards to women so I would like to submit some thoughts to possibly be included in the Preamble of your upcoming column. Would prefer you not use my last name if you post this, or simply Paul in Victoria. Thanks for the opportunity.
In my opinion men and women are merely slight variants of the same equal beings. We start the process of conception with one egg and two kinds of sperm, one sperm carries the male genetic map the other the female genetic map, whichever sperm gets into the egg first determines the human layout that will be built. More estrogen is released and a vagina, ovaries and clitoris are constructed, if more testosterone is released, testicles form and the clitoris becomes a penis. Same parts, different configuration, end of story. Men have sexual desires, women have sexual desires, the big difference in how they express those desires is social conditioning and societal expectations.
In our society to this day questions are posed about what a women who has been raped was wearing. This is built upon the lie that the sexiness of what she was wearing obviously aroused the man and once this is done, she is somehow responsible for satisfying that arousal. If this were true, every morning there would be terrible carnage because all adult men awaken in a state of arousal. Yet in summer many men run around wearing  Lycra shorts, so revealing you can see if they are circumcised or not. Now imagine if a gay man were to make a sexual remark or advance in response to this provocative display, if the runner was heterosexual, the cat caller would probably be subjected to at least an angry retort or possibly a beating. Imagine if women started to mace or cold cock men who made unwanted sexual remarks towards them, things would change quickly. Unwanted sexual attention feels the same to whoever is on the receiving end of it regardless of gender, sexual identity or sexual orientation.
In the mid 80's an acquaintance of mine was the first women to work in the Vancouver City Works Department . She arrived in the lunch room that first day to find the walls plastered with photos of women's breasts & vaginas. When she questioned why this was necessary, to a man they all said, "they're only photos what's the big deal." The next weekend she took a photo of a male friend, lying naked on her bed wearing only a jock strap, blew it up to poster size and taped it to the lunch room wall first thing Monday morning. The men freaked out, "what is that doing there, people will think we're gay." She smiled and said, "It's only a photo but I'll take it down if the other photos come down" and they did. Simply changing social conditioning and societal expectations!
From all the appalling rape statistics I acknowledge that we still have a long way to go to change expectations and social conditioning but I believe that it can be as simple as putting up posters of naked men alongside the female ones. Changing someone's expectations and social conditioning is usually as simple as safely putting them into the opposite side of the equation so they can actually feel what it feels like, to be on the receiving end of those kinds of unwanted comments or behaviours.
Paul
***
Donald Trump will be next POTUS.
N.V.
***
So this latest misadventure for Hillary is brought on by a "wanna-be" porn star (?) politician…who can believe a guy with the name of "Weiner" constantly wants to show his ….this guy is a bigger loser than Trump.
This latest probe by the FBI of the never-ending email story isn't going to amount to much, and if anything, will probably further vindicate Hillary.  Then more fallout from the cries of a "rigged" system by Trump.
I would be very careful if I were Comey – he is headed down a dangerous path of retribution if he doesn't clear this up swiftly.
Either way, there is no chance on God's earth I would ever vote for a pig like Trump…so email "scandal" or not, I'm with her.
You have to wonder, though, if this wasn't all planned to begin with considering the timing.
ANON
***
What is lost in the 140-character universe is context. So, bear with me. This is going to be a longer read than most of you are used too.
Up front I describe myself as a 64-year-old white Canadian male. I have had the privilege of guidance through my growing up, either by way of witnessing the actions of wonderful role models, or through hands on care from a collection of strong and honourable women.
Let's start with my dad's mom and my mom's mom, who both grew up to establish and maintain families while living through two world wars and a world wide economic depression, which lasted almost ten years.
My five aunts were stalwart women who kept their families together through difficult circumstances, providing invaluable role model examples. And of course there is my mom who not only gave me life, but also was my most ardent supporter, while providing me with love, discipline and strong moral values.  It is in the wake of life among these Canadian women of substance that I would like to believe that women are the light of the world.
Male leaders have yet to blow our world into a million pieces, despite macho attempts to accomplish this from time to time through out history. Let's remember, they only have to get it right, or wrong, once! So now I believe it is time for women to show the world the way forward, with my full-hearted support.
And then along comes the Tiger Woods Affair.
Now, an influential man in my life once explained, "the true measure of a man is what he does when he's alone; guided only by what he knows to be the difference between right and wrong." Using that yardstick I think Tiger Woods was a complete failure as a man and what he did to his wife and child was completely deplorable. But as the women who have guided me liked to say, "it takes two to tango!"
So from those women who, well aware he was married with a child, pursued and threw themselves into bed with Tiger Woods, or women who ignored his marital and father status and willingly accepted his sexual advances, I would like answers to these questions.
Today, is there not a Sisterhood among women? Do not women respect the marriages of other women? Instead of pursuing him, or giving in to his advances, why didn't Tiger's women tell him in no uncertain terms to man up to his family responsibility, and leave them alone? And how could any of Tiger's women truly expect Woods to be so taken with them that he would divorce his wife and abandon his child, and not do it again, to them, when the next woman came along? Do today's women as a gender have no personal integrity of their own, and if they do, then why didn't Tiger's women exhibit the intestinal fortitude of women of the past who through their actions have shown them the way?
Quite rightly in my opinion, Woods mistakes cost him everything, like his social standing, endorsement riches and perhaps even his career.
But wait just a minute. Didn't a well known female Latino dancer, singer, actress* end her marriage after fooling around at work with one of her male back-up dancers who was more than ten years her juniour?  As an older adult, with a husband and a marriage, should she not have known better? (*The writer is referring to Jennifer Lopez, a Clinton surrogate when she's not touring and acting. — Tim.)
So, while Tiger Woods is ruined, why does the professional cache and social standing of this particular female Latino performer, seem unaffected?
Are today's developments the only result the world can expect from the Women's Liberation movement of the 1960's and 1970's? If women are to be equal to, or better than men, then did they have to start with being as bad as, if not worse than men, at one of the lowest common denominators of adult behaviour? That being the abandonment of both trustworthiness and commitment to marital fidelity, either their own or that of another woman.
If so, then men like me who today look with supreme hope to women for leadership, will be disappointed at best. And to the members of the Sisterhood, there appears to me to be a large number of women who have some explaining to do!
Let's not forget folks, with self respect and mutual respect the glue, we are all in this together. And on the piece of solar driftwood we all share, the camera never blinks.
dmn
***
As a Canadian living in 'Murrica, and a Libran, I'd like to offer my (balanced) perspective on this election. It's ironic to me that the candidate who is deemed to be a secretive, back room, devious manipulator has many supporters who are loud, aggressive screamers, while the candidate who is a pompous blowhard has many followers who are quietly waiting to cast their votes. As America puts this election on for the world to see, I can only feel badly for her citizens, who were again denied candidates of intellect and integrity.
'Anonymous' please.
***
Dear Tim Stephens,
As a dual U.S. & Canadian citizen, I was able to vote in the advance poll back during the last week of Sept., just before the first debate.  In the absence of Bernie Sanders, my first choice was Dr. Jill Stein of the Green Party, but in a conservative state I was afraid to vote a third party, as I'd done so in the past with disastrous  results.  If we had ranked voting, as potentially proposed by the Committee on Electoral Reform in Canada,  I could have voted for Jill Stein as my first choice, Hillary Clinton as my second.
The U.S., U.K. and Canada remain among the few hold-outs on proportional representation, which I understand has been working well in Australia, New Zealand, Ireland and Scandinavian countries.  It's time for us to give it a try here.
Thanks for withholding my name,
***
INSIDE THE INVISIBLE GOVERNMENT: WAR, PROPAGANDA, CLINTON & TRUMP
27 October 2016
C26.jpg
Some may remember in 2003 a succession of BBC reporters turning to the camera and telling us that Blair was "vindicated" for what turned out to be the crime of the century. The US television networks produced the same validation for George W. Bush. Fox News brought on Henry Kissinger to effuse over Colin Powell's fabrications.
The same year, soon after the invasion, I filmed an interview in Washington with Charles Lewis, the renowned American investigative journalist. I asked him, "What would have happened if the freest media in the world had seriously challenged what turned out to be crude propaganda?"
He replied that if journalists had done their job, "there is a very, very good chance we would not have gone to war in Iraq".
It was a shocking statement, and one supported by other famous journalists to whom I put the same question — Dan Rather of CBS, David Rose of the Observer and journalists and producers in the BBC, who wished to remain anonymous.
In other words, had journalists done their job, had they challenged and investigated the propaganda instead of amplifying it, hundreds of thousands of men, women and children would be alive today, and there would be no ISIS and no siege of Aleppo or Mosul.
There would have been no atrocity on the London Underground on 7th July 2005.  There would have been no flight of millions of refugees; there would be no miserable camps.
— Taken from Johnpilger.com
***
One of the reasons I am supporting Hillary is because she is a Scorpio – intense, powerful, get-the- job-done attitude. As long as she's strongly influenced by her progressive staff and Congress, she will do alright.
Trump as a Gemini is the ultimate lying trickster! Him calling her a liar and a crook is so ironic, I can barely handle it. He's a big, insecure baby, and has no business running this country. Maybe he'd do better moving to the Philippines and joining forces with Duterte.
My 2 cents,
Claire
SUN IN PISCES  Maine, USA
***
I've been reading you for over 12 years and enjoy your horoscopes and thoughts… here's my take on the US election. And btw thanks for asking!
Ever since DJT announced his intention to run for President of the USA on June 16, 2015, (the day before my birthday) I have supported him. Why? Because HE alone was the sole GOP candidate who could not be "bought".  He is wealthy in his own right and is a very successful businessman who has raised a fine upstanding family, but most of all I felt he did it because he LOVES the USA.  Since day one, he has referred to HRC as "crooked" which she is. The latest revelation of the 650,000 emails found on Anthony Wiener/ Huma Abedin's laptop contains more than likely the "smoking gun" that hopefully brings her down. HRC has exposed national secrets, ignored sensitive information protocol handling and has seemingly defied the law every step of her career (of crime).  Mr. Trump has shown the masses just how corrupt things are and who has benefited the most. The People of the USA, are finally waking up to the fact that the Establishment is on the verge of taking over with their Global vision along with the UN agenda for a NWO and this election is a fight for liberty and freedoms as defined in the USA Constitution, or worsening conditions under her rule… She is a puppet of George Soros et al and we as Canadians should be very concerned our own PM has already met with this evil man, shortly after our own election.  Based on countless stories & comments I have read on-line, I believe the mainstream media has been complacent in the whole affair and when the dust settles after a thorough housecleaning in both government and media, we will all benefit from the outcome from Donald J Trumps' effort.  I predict he will win in a Landslide and if the Clinton's don't flee to Qatar (where the Clinton Foundation has recently sent USD$ 1.8B there, where they have no extradition Treaty with the US either).  Yea, this next week should be very interesting indeed. Hope Julian Assange makes good on his promise to release a bombshell this week, or rather a torpedo or two? Please do the right thing and MAGA by voting for DJT!
God Bless America and Donald from this Deplorable Canadian supporter –CP
***