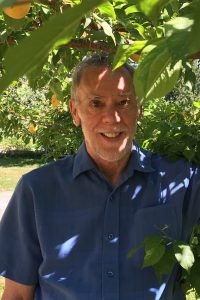 "QUE SERA SERA" ~ Doris Day
(written by Ray Evans & Jay Livingston)
Please Note: If you are viewing this on a mobile phone, the Translate buttons and World Clock will appear at the bottom of this site.  (请注意: 如果您在手机上看到这一点,  翻译按钮和世界时钟将出现在这个网站的底部.)
Email:  suningem@gmail.com   For further Information on obtaining a reading please go to the heading 'READINGS' above (under the blue picture).
All times/Dates are PDT – Pacific Daylight Time zone. PT is eight hours before Greenwich England (BDT). For example when it is noon PDT here, it is 8 PM Daylight in England – and 4 AM the next day in China. Note: these time differences can be affected by different adoptions of Daylight — for example, until Britain switches to Daylight, their zone is only 7 hours past PDT. You can Google 'time zone converter' for your own zone.
START NOTHING: 10:05 am Mon. to 0:56 am Tues., 8:57 pm Wed. to 10:49 am Thurs, and 5:51 am to 11:08 pm Sat.
PREAMBLE:
An Albert Einstein quote, sent by reader C.S.:
"The intuitive mind is a sacred gift and the rational mind is a faithful servant.  We have created a society that honours the servant and has forgotten the gift."
(Not sure I agree totally. People remain intuitive, psychic. Einstein was a Pisces, so he felt intuition more strongly than logic.)
***   ***
Canada is undergoing the same conflict, inner splits and gnashing of teeth as their southern neighbour, just in a more discreet way. Canada and the U.S. are both Cancer nations, and both now face Pluto, Saturn and the lunar south node in our sign of partners/enemies — and of  "our mirror."  All this grief will be over by 2025/26.
***   ***
No solution to the U.S.-China trade impasse until August onward.
***   ***
There's an AFTERAMBLE this week — and a legal solution to the Google, Twitter, et al's "shadow banning" practices.
WEEKLY FORECAST:
ARIES: March 21-April 19
The month ahead brings fresh breezes, new faces, curiosity and learning. You'll be busy, but not stressed, as consequences are "light." Chores will be numerous but easy. Money's just fine, to June 8. Errands, communications, short trips, paperwork fill the days. Pay attention to news.
Now through June you will be more interested in security than usual. Install CCTV, or read books on building your own straw home. Anything food or shelter oriented. One warning: you might be too "hot" for those at home to handle, so count to ten, avoid friction. Into early June luxury purchases are favoured, and could ease tension. (E.g., old school, guy buys ring to appease hurt girlfriend.)
Sunday/Monday are filled with love, diluted or intense, and favour far travel, legal actions, higher learning, publishing/media, fame and culture (in the profound sense). But act quickly — before 10 am PDT Monday (supper in Europe, Africa).  Best to avoid gov't, institutions, psychics.
Your ambitions might be lit Tues./Wed., at the very time the "easy but busy" chores come pouring at you. You can have some friendly money dealings/talks, esp. Tues. Examine Wednesday's proposal/goal carefully, skeptically, before acting.
Friends gather, answer calls, Thursday late morning through Saturday. A bit of turbulence to early evening Thurs., and too much or too little affection Fri. morning, but otherwise 3 great days! Happiness exists!
---
TAURUS:  April 20-May 20
You still feel good physically and emotionally, but your daily focus is subtly shifting from starting things, to preserving, developing, handling things. Your money will be fine — but your soft charisma will be even finer, both to early June. All year, if you're seeking employment, those who hire you will have deep pockets — which removes the main obstacle to promotion and salary increases.
You are more talkative and active now than usual, until June's end. This can help you, but can harm you if you reveal the wrong secrets. You might need to seek the aid of an institution, large bank, gov't or similar, but it would be better if you didn't need to.
Sunday and Monday bring revelations, secrets and mysteries, treasures — and urges. There might be a great, formerly unsuspected investment, or the door opens to lust's desire. A wee episode of "social misunderstanding" possible.
A mellow mood flows over you Tues./Wed. Legal, international, love and intellectual affairs, while generally favourable, should not be launched on a "big" scale. If something in these arenas is stalled, and you keep having to solve problems, then get away from it. Reject it. You might be showing a new side of yourself.
Be ambitious mid-morning Thurs. through Sat. You'll make great strides Thurs., esp. in money zones, if you can squelch the urge to rebel or invent. A good, smooth, easy and productive few days, a time to build the bridge while the waters are calm.
---
GEMINI:  May 21-June 20
Tuesday kicks off a month of high energy, significant starts and accomplishments, charisma, clout and effectiveness. Get ready, start. (After Wed., for "safest" results. Starting Tues. or Wed. could bring quick rewards to some, but long-term disappointment to many.) You might actually feel that your charisma has declined, not grown. Until last Wednesday (and going back to early April) you carried around the glow of sexual magnetism. That flees now. But a different kind of magnetism, broad, personal, emotional, romantic, steals into you now. More  open and human. (What's not human?)
Your private life remains comforting, affectionate; your relations are good with gov't and large corporations. (To early June: after that, your magnetism changes again: to a loving, gracious, quiet but lucky one, esp. in love.)
Relationships fill Sunday/Monday. In ambitious, status zones, work alone. In all else, seek a partner, co-operator — chase someone! One phase/project is just ending, which counsels against starting another too early. Focus solely, intently, on relationships, or an opportunity. In these, all 2019 will aid you (mostly August through November).
Sex, secrets, mysteries and treasures stud Tues./Wed. Don't be too sanguine about financial results. Dig deep, information equals money. You'll be successful on the surface, esp. Tuesday, but look far down the road: what are you/might you be setting in motion?
Mid-morning Thurs. through Sat. brings intellectual, international, legal, cultural, publishing, belief, and/or insurance issues — and love. Most of the action occurs Thursday, most of it good, but with some stress just past suppertime (PDT) connected, maybe, to gov't or your hidden life.
---
CANCER:  June 21-July 22
Your recent celebratory, social, hopeful mood shifts down now to a more contemplative, solitary one until late June. (This is relieved by some affectionate, life-loving friends.) Spiritual, charitable or psychological quests are a good choice. Psychics and other advisors, agents, civil servants, are available now, and worth interviewing. You're going to have some confidential discussions, learn some secrets. Dig into things: old chests, nostalgic stuff, antiques, your boyfriend's bank account.
Tackle chores Sunday/Monday. You'll get a lot accomplished. Don't expect romance to have a comfortable ending Sun. or early Mon. Instead, work. Buy machinery if you must: most things overpriced. A big new job might be coming.
Relationships fill Tues./Wed. — in a friendly, affectionate way Tues.; in a more sober, consequential way Wed. Take care before committing, signing, esp. Wed. Think: what could go wrong? (In 5 months, or 5 years.)
Life's mysterious side emerges mid-morning Thurs. through Sat. Don't agree to anything, sign anything, nor buy any electronic or computing hardware before 7:30 pm Thurs. Yet this same day can reward you in communications, financial and intimate zones. Pursue your ends Fri. — you'll get there.
---
LEO:  July 23-Aug. 22
Pressures abate for the weeks ahead, Leo. The "energy" of your life now turns (Tues. onward) to celebration: parties, groups, popularity, entertainment, flirtations and optimism fill your days. You'll be talking, cheering everyone up. Recent efforts on the career front have not gone unnoticed: higher-ups will treat you well, favour you, through the first week of June. Now to June's end, avoid dark alleys, belligerent people and predator lawyers.
Sunday/Monday bring the greatest thing 2019 can bring: romance. Or, if you're married, romance and a swelling pride in your kids. A splendid time for creative bursts, or pure pleasure. Not good for investments nor sex, and gambling's iffy.
Tackle those chores Tues./Wed. — you'll make some good progress, esp. Tues. But take care, esp. Wed., regarding anything "big" — e.g., buying machinery or computers, or signing a long-term contract.
Relationships, partnerships, opportunities, negotiations and agreements, lawyers, litigation, challenge, enmity — these face you mid-morning Thurs. through Sat. Thursday's a bit disruptive (actually just you getting used to dealing with a "valuable" person, and a new career influence). But this whole interval, esp. Thurs., can open doors. (If you're in a love affair, these doors will harmonize with him/her.)
---
VIRGO:  Aug. 23-Sept. 22
You move from thoughtful pondering to pressure action this week, Virgo. The weeks ahead feature prestige relations, career and status strivings, dealings with authorities, and reputation. You face a dilemma of choice this year between career ambitions and the tug of home, family, withdrawal from the rat race. Home, et al, are more fortunate, rewarding overall.
Through June, your social life begins to bubble, and you could be "madly" attracted to a social acquaintance — sexually, not really romantically. On the good side, six weeks of friction with higher-ups has ended. Your career sphere is filled with messaging and short trips until June 4. Your wisdom and understanding remain high and fortunate now to June 8 — which also helps love.
Sunday/Monday accent your home, family, security, real estate, gardening — food and shelter in any form. Great potential luck here. But co-operation, spousal harmony — not in evidence. Romance, pleasure, beauty, creativity, risk-taking and charming children — these are highlighted Tues./Wed. Both days go well, but Wed. needs "intuitive care" — listen to your hunches, your doubts.
Tackle chores from mid-morning Thursday through Sat. Some disruption Thurs., so follow safety rules, be careful with electricity, machines — and your unsolicited opinions! Still, this same day offer great progress, esp. if you have a co-operative worker of the opposite sex. Eat, drink sensibly.
---
LIBRA:  Sept. 23-Oct. 22
You'll like the month ahead. By Tuesday, you move from dark with flashes of light/insight, to a wide, open vision that sees the lay of the land, and understands. Higher education, law, culture, beliefs, love (special and general) far travel, international, publishing/media, fame, statistics, science, insurance — any of these can grab your attention in the 4 weeks ahead.
Now until June 4, these zones are very active and filled with communications. Until June 8, your sexual and financial sides reward. And until July 1, bosses, VIPs and authorities will be temperamental and impatient. Grin and bear it, rather than rise up in protest. You might (to June's end) form a partnership of ambition.
Lots of talk, travel, errands, messaging, paperwork, Sunday/Monday. Be curious, scan the media. You could find a treasure chest of information. Work, health need caution, care. Domesticity settles over you Tues./Wed. All flows beautifully Tues., but take care, esp. Wed., to avoid unwise commitments involving any food or shelter concern. E.g., don't buy real estate, sign a contract to renovate, etc. Stay small.
Romance, beauty and pleasure visit mid-morning Thursday through Saturday. Thursday is both the most disruptive (avoid $, avoid sex) and the most promising/fruitful of these few days. Male-female stuff flows nicely; someone might display their intellect or crack witticisms, and you'll respond happily. A late night date (Thurs., PDT) might start a love affair. Express yourself, be creative and brave.
---
SCORPIO:  Oct. 23-Nov. 21
You switch, Tuesday, from a month of open, direct relationships to several weeks of more hidden, sub-surface or private dealings. E.g., last month you might have shown someone you're very interested, or formed a business/practical agreement — now, you slink toward intimacy, or set that business agreement in motion, likely through collecting or making funds available. Through to June 4, there will be quick action in these areas. Your hunches will be reliable; your subconscious is near the surface.
Until June 8, others will continue to treat you with affection and grace. Until June's end, strictly avoid lawsuits (unless you're a lawyer, in which case expect more work). Not a good time to travel, opine, unless your work demands it.
Chase money Sunday/Monday: buy/sell, butter up clients, ask for a pay raise, etc. Success awaits you here, all 2019. Messaging, errands, paperwork and travel flow easily (and aid you in romance, other relationships) Tues./Wed. But stop short of instituting something big here: e.g., think twice, and look years ahead, before starting a mail project, or installing a new telephone system, buying a new car.
Steer toward home, at least in your heart,  mid-morning Thurs. through Sat. Nothing huge here, but take care Thurs. eve, when another might not co-operate, surprising you. Still this same day holds progress, and, late, profit, intimacy, health cure or a great revelation/secret. Friday's second-best, to Sat. dawn — garden, plan/start renovations, paint, hug the family, etc. A good week!
---
SAGITTARIUS:  Nov. 22-Dec. 21
Relationships fill the next four weeks (starting Tuesday). This includes semi-relationship stuff: relocation, capturing the public's interest, grabbing opportunities, negotiating, contracts, as well as competition, challenge and opposition. To succeed, be diplomatic, tolerant, and eager to join.  From now to June 4, this relationship accent is very lively, filled with messaging and movement.
Now to June 8, your workplace will remain sweet, enjoyable. And now to the end of June, a former romance might become a sexual bond. Or a new one, same result. If you're attached, be faithful, honest! Same period ahead, avoid impetuous financial actions, and protect your health from temperature changes, heart and head and wrist/elbow problems.
Your energy and charisma surge upward Sunday/Monday. You might have to make a "pit stop" to get some sleep Sun. night, but otherwise you're sailing adventurous waters. Not a good time to start big projects (as they might not complete, or be adopted by others in the weeks ahead). Instead, sail toward your brightest vision (if that makes sense).
Money, buying/selling, sensual clinches, memory, possessions — these quietly enter Tues./Wed. Tuesday's fine, swift results, good actions. But think twice before launching big $ things Wed. (such as demanding a pay raise, changing employers, etc.).
Swift but easy and social chores fill Thurs. morning through Sat. — errands, trips, calls, curiosity. Be careful Thurs. around suppertime, when accidents, abrupt answers are possible. Otherwise, this is a good day, with accomplishment, and a possible agreement with a spouse or future mate — or you might stumble upon a new, good prospect.
---
CAPRICORN:  Dec. 22-Jan. 19
You leave a month of joy and promise Tuesday, to enter a month of work, health, and machinery. Ah, well, just plunge in and get it done, especially now to June 4, when action and reaction are swift. A streak of sweet romance or pleasure will relieve your drudgery, at least until June 8.
Until June's end, relationships will intensify — maybe to the point of separation. If you value someone, be diplomatic, let them get away with a minor sin or two. A real estate "partnership" might form, but it could be unstable (tho' fortunate).
You'll be tired Sunday/Monday, so don't over-exert. Rest, ponder and plan. Be charitable, merciful, spiritual. All's well — but demur from sending an important message. Your energy rises nicely Tues./Wed. Everything goes well, esp. Tues., so march forth, lead, start significant projects. But check on yourself: be other-oriented, not selfish. Someone sweet gives your heart a wee lift Tues.
From mid-morn Thurs. through Sat., pursue money, buy/sell, cultivate clients, collect and pay bills, list possessions for insurance, and, perhaps, romance someone who makes you feel comfortable but doesn't make your heart sing. A pretty easy week, even if work is growing.
---
AQUARIUS:  Jan. 20-Feb. 18
I hope you had a good long rest the last few weeks, as Tuesday kicks off a month of romance, beauty, adventure, indulgent pleasures, self-expression, creativity and speculation. You'll ride a winning streak, so be willing to take more risk than usual, esp. in love. Until June 4, these themes are swift-paced, and the chances are high that, if single, you'll meet a heart that beats like yours.
Now until June 8, home, family are sweet and refreshing. (After June 8, romance slows, but grows more loving, deep, and capable of expansion/lasting.) Now through June's end, your sexual desires flame powerfully, and could lead you to temptation. Same period, avoid impulsive investing or financial commitments, or pushing a sexually intimate situation too aggressively. Surgery might occur.
Sunday/Monday are social, optimistic, happy, flirty. Not good days to deal with money, but nothing majorly wrong. A friendly love affair might start. Or a different wish might come true. Still, though, this is the end of a cycle — the new, real, growing phase starts a day later (Tues.).
As noted above, Tues. starts a whole month of love, pleasure, sports and beauty. But retreat this day and Wed. — lie low, rest, ponder and plan. Deal with gov't or head office, agents or advisors. After a rough or argumentative start, Tuesday flows with success and healing — and brings favour, co-operation from higher-ups. Wednesday seems no different, but look at your motives when tempted to act: are you being good? Unselfish? Then go ahead. But mostly, rest and dream.
Your energy rebounds Thurs. mid-morning through Saturday — so does your charisma. Since this is your romantic month, do I have to say anything else? Go, attract someone, then pursue him/her! (Especially Thurs. night — Fri. in Europe, Asia — when love could appear very quickly. So, too, could fortunate doors open to art, creativity, a gamble, joy with kids. Before Sat., start something significant.
---
PISCES:  Feb. 19-March 20
Tuesday ends a month of running around, travel, errands, casual acquaintances, and sets you down at home, plunk! Use your last gasp of energy and "activism" (Sun./Mon.) to contact, impress higher-ups or to plunge into an ambitious project. You'll remain relatively quiet, peaceful and domestic until late June. Until June 4, domestic activities will be quick, might need snap answers. (Domestic = anything involving food, shelter or kids, so kitchen to cafes, furniture to forestry, daycare, graduation, gardening, repairs/painting, real estate, etc.)
Now until June 8, affection fills phone calls, texts, travel and friends. Be curious — you could learn something that reveals a whole new world. Until June's end (six more weeks) you will feel hotly passionate, might assertively chase a "dreamboat." You'll be willing to spend for love, on love — be careful. If you're an artist, creative writer, etc., the next 6 weeks could open the door to financial success!
Sunday/Monday highlight your career, prestige relations, business projects, status, and ambitions. Be assertive, step on the success ladder and climb a rung. But act early Mon. (see  "Start Nothing" at the top of this blog). Whether you succeed right now or not is fairly irrelevant, for all 2019 offers "climbing" as your source of good luck.
You grow more social, optimistic, flirty — and popular — Tues./Wed. Tuesday's great, after a contentious early morning (just past dawn, PDT) — sweet and entertaining friends/ acquaintances welcome you. Wednesday seems similar, but think deeply: are your wishes, hopes, plans centred on a workable situation/prospect, or are you pie-in-the-sky-ing?
Retreat to quietude, even solitude Thursday mid-morn through Sat. Relax, contemplate and plan. Be spiritual, charitable. Thursday's great (other than a possible disrupting communication or a driving snafu around suppertime PDT) — somehow, your domestic scene and the gov't or an advisor or bank fit well together. (E.g., you could find gov't aid for renovations.) A fine week.
THE END.
AFTERAMBLE:
This problem with Google, Twitter, FB, et al, is that they overwhelmingly censor view points, political expression and ideas they don't like, and thereby control the public conversation. They need to favour free speech, not little boxes of belief.
But how do you control these media companies without controlling the content yourself? Letting everything on is actually the solution: everything except criminal speech/activities.
Here's how: write a law that forbids these companies from editing or banning any item whatsoever. At the same time, the law would require them to hunt for hate speech, prejudice, pedophile trolling, etc. The fruits of this hunt they would have to turn over to the central (gov't/legal) agency, and this agency would decide whether something rose to the level of a crime.
If so, they would instruct the company to shut down the material/items and would at the same time prosecute the site's owner and/or operator. With this important provision or check: if the prosecutor shuts down an "offensive" site, he/she MUST prosecute. If she can't or won't, the offensive site remains in full view.
This ensures that the central gov't watchdog/prosecutor remains more or less impartial and doesn't run around shutting down sites on a subjective basis. If she does, she soon faces natural consequences: being forced to prosecute very weak cases, as they at least partly stem from a subjective bias, she will overwork and under-perform, and slowly lose the respect of the court and colleagues.
***   ***
A row of dandelions taught me something. I had (the reason's too complex) skipped a strip about 6 or 7 feet (2 m) long and 1 to 2 feet wide and I only noticed it now, a day after mowing. I almost never miss anything. Along this strip, deep in the uncut grass, stood 9 dandelion blossoms gone to seed. So 9 little balls of ethereal whiteness, and lightness, ready to shudder their halo of white-sailed seeds into an obliging  breeze. So here they stood, nine little white sphere-heads on the end of long, lanky stems.
The first dandy-head stood a little alone. A foot or more gapped between #1 and #2. But #'s 2, 3, 4, 5, 6, 7 and 8 stood in a group; only an inch or two separated their fleecy faces. Then, #9 was, like #1, separated from the group (from #8) by a foot or more.
Numerology (at least as I, an astrologer, understand it) says that #1 is the starter, assertive, instigator, pioneer. Just so, in life, it takes years, even a lifetime, for society to catch up with some men's work, so there is a natural separation of the fountain of ideas/inventions/ products/designs, and the society that accepts then uses them. This gap in the 1960's was about ten years; I suspect that gap has narrowed since. (And I don't know how wide prior to the '60's.)
In the same way, there is a gap between the central group of seven (and with their concerns, which tend to define them) and #9. Again, numerologically, 9 means wisdom dandelions, a harvesting of ideas, making sense of or ordering the world. It is represented by the Hermit card in the Tarot, usually portrayed as a bent old man with a lantern, searching for truth. True wisdom cannot be achieved as a fully engaged member of society, for many of society's prejudices must be left behind, prejudices which many don't know they possess.
Yet those 7 "group" dandelions looked rather happy and secure…
***   ***
/30/