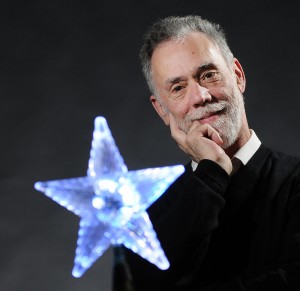 ALL TIMES/DATES ARE PST (Pacific Standard Time Zone). PST is 8 hours "before" Greenwich (England). For example, when it is noon PST, it is 8 pm in England. The "World Clock" in the right margin gives you some clues. (You can also Google "time zone converter.")
START NOTHING: Before 3:34 pm Sun., 0:47 am Tues. to 3:58 am Wed., and 10:36 am Thurs. to 4:52 pm Fri.
PREAMBLE:
An emailer sent me a great quotation: "Be yourself – everyone else is already taken."

Remember around November or December last year I forecast that we'd hear about "something dark" (corruption, crime, whatever) occurring in the Vancouver police? Well, Feb. 19 the media reported that 17 police in Abbotsford (a bedroom or satellite community of Vancouver) were involved in producing phoney search warrants, and were working for drug gangs. The 17 police – half the 34 (I think) cops on the force – were charged with 3 counts each, one being "corrupt practices."
Now, Abbotsfordians might argue with my calling them a bedroom satellite of Vancouver. (Though many commute to Vancouver jobs.) Two things: 1) my arrow was a little off the mark, BUT the original prediction might still come true; and 2) the police chief of Abbotsford, who oversaw this crooked force, was hired from the Vancouver Police Dept.

Did you see that a woman-only mosque has arrived in the U.S? I think that's great. Excepting criminals, everyone should be free. Everyone.
This is particularly heartening because it shows the process of unfolding and blossoming that democracy allows is still alive and well. We have seen it so many times: a wave of immigration, each largely ethnic: the Irish in the 1800's, right up to the Iraqis and Salvadorans of recent times. Each wave came from a land of conflict and/or poverty, each assimilated and eventually prospered. And each has sooner or later become a staunch protector of the system that gave them this freedom and "new life."
The latest wave has been the Muslims – not so much an ethnic or national group, but a religious one. Our fear and loathing of Muslims has been raised to an excited pitch, I think stronger than after 9-11, due to ISIS and its beheadings, and the Charlie Hebbo and similar incidents in Europe. To us WASPS (and others) one of the main negative characteristics of Muslims has been their perceived refusal to assimilate, and their subjugation of women. Yet, here's the stunner – in America (and only in America…hmm, pity) Muslim women have broken free of male dominance to create a woman-only mosque. This is a clarion call, heralding the eventual end of Muslim subjugation.
Like all breakaway groups, this one will slowly accrue different ideas and comments on the religion, and eventually will create, almost helplessly, a different religion. So the melting pot is still working, healthy and smiling. Processes have a direction, and all involved in the process must follow. I think our general process is toward the good (ultimately, I believe, to angels). For Muslims to come to America, and then assimilate almost involuntarily, ironically leads to the freedom and elevation of Muslims in the Middle East. (If this U.S. "seed" spreads backward to the Middle East.)
Hopefully more and more Muslims will slowly breathe the air of freedom, and assimilate simultaneously. (The two actions cannot be separated.)
Libya shows that ISIS (the enemy of assimilation) can spread quickly and, in its early stages, almost invisibly. The secret is that their accumulation of new real estate is not so much a conquest, but a spread, of their tenets, their beliefs and the gift they offer every recruit: to ease and soothe and satisfy the rage that has been growing since, probably, adolescence, to bathe that ancient anger in blood – and, what could be better, murder opens the door to heaven!

WEEKLY FORECAST:

Aries March 21-April 19
ARIES, THIS IS YOUR LOVE FORECAST FOR THE YEAR AHEAD.
Aries, you've handled a lot of opposition in the last while. From 1972 to 1984, relationships were a wrestling match. Great sex, lots of mystery, but others seemed to frequently challenge you. Marriage was like an accordion, in, out, in – or alienation, closeness, alienation, etc. 1984 to 1995 was similar, except that you wrestled in a more covert, hidden way. And you either gained or lost net worth – significantly. 1995 to 2008 brought peace. But present times (2009 to 2024) pressure you on career fronts and with authorities. If you fight with anyone now, you're likely to pick someone with more authority or clout than yourself, and here you go, charging away!
What does this have to do with love and romance? Overall, you've been "beat up" by relationships the last 40 years (should you be old enough!) so you might understandably be cautious, puzzled, skeptical of "new love." If you're in your twenties or thirties, this hardly applies to you.
But, young or old, since July of 2014, and lasting until this August 2015, you face one of the most fortunate amorous periods of your life. Lucky Jupiter sits in Leo, your sign of passionate love until August – even more favorably, Jupiter is your wedding planet. The upshot is, you could meet someone who not only can offer you a strong, loving affair, this person might also be a splendid life mate prospect.
You can't help being ambitious (or rejecting it totally) from 2009 to 2024. Last December, your career planet (Saturn) moved into your wedding sign, and will stay there until late 2017. During this time, you will be slow to wed, cautious and questioning every outcome. This actually works in your favour, for you do not make a good mate right now for some reason — but by the time you do accept someone as a real, possible life mate, that reason will have faded away.
This sets up a likely pattern: amour, romance, to August 2015. Work, August 15 until September 2016 (but keep the love, the spark alive). Then, late September 2016 to October 2017, you are set to marry – in a big, solid, adventurous, happy way. You are then likely to marry the one who captured your heart from summer 2014 to summer 2015 – or to fall in love with someone new (and probably marry).
Whomever you chase, you are likely to marry "up" – perhaps obviously – e.g., marrying the boss' daughter/son – but perhaps in an unconscious way – e.g., you marry for love, but you marry someone who's ambitious, or the combination of your two personalities leads to success in practical areas.
But you have to start somewhere – and that's now. If you like someone, speak up. Be the assertive person you can be. Listen, Aries, there is really no failure, loss or opposition here. You're slated to find love, perhaps in March, when Venus and Mars travel through Aries and heighten your romantic "aura," or even more likely in April, when your magnetism soars and brings many little opportunities to turn a sensual attraction to something more intimate. May extends this "sensual" atmosphere. In June, friendly, casual contacts fill your days, and you're starting to feel the "heat" radiating from this year's amorous planets. Someone you meet from June 5 to July 18 could be your future mate – this isn't a simple thing, and you both mull over the future and the consequences of a twosome. This causes a lot of hesitation and indecision late July through early September – but it also keeps someone in your eye and heart. Love might climax in late July and August – but it won't go away, for this love has many peaks and climaxes still to come.
October offers peer-to-peer links – relationships between equals. A Libran might be involved. You'll be almost "forced" to treat love in a mature way, partly by the one you're with, but also largely because your work load is growing and growing. October might be the start of a major work project. You might, if unattached, begin a romance with a co-worker. November brings deeper intimacy – you and another will be frankly sexual, ready for the boudoir dance. November also, finally, releases you from 18 months of difficult karma (or payback for all the wrongs you committed since 1996). Now, at last, others will approach, embrace you without misgivings. December brings gentle love, a possible wedding, cultural rites, a mellow mood and wisdom. If you're single and searching, try libraries, law offices or courtrooms, schools, colleges and universities, travel hubs, or foreign countries in both December and January. January is the kind of time when you might go on a vacation to a foreign land, have a rushed, sexual affair, then fly home. February offers more social contacts, flirtations and fun, but it also brings favour from bosses and parents, which reminds you that you have a tremendous amount of work to do.


Taurus April 20-May 20
Your popularity, optimism and love of life remain high. Everyone wants to talk to you. A romantic temptation builds all month (less so in the second half) but it seems to come from a clandestine or unethical place. Be careful. This week starts with a restful Sunday – unless you charge out the door on useless errands. Sunday eve to Tuesday night emphasizes real estate, home, construction, especially during a lucky Monday. The whole food/shelter zone seems to have slowed, but it will pick up again, offer you opportunities again, April onward. So spend this month planning to make your wishes come true – some will! (A new slowness and caution entered your area of [psychologically] "deep sex" and of deep finances last December, and will stay to late 2017. You'll be slower to buy a home, to invest, to have a baby, etc. Still, these areas are chock-full of good luck until early August. So be slower, wiser – but not so wise you miss making a great "life investment." If you're poor, this interval still helps you find a great rental, and/or helps you knit your family together in loving ways.) Romantic, creative notions – and a whiff of pleasure and beauty – drift in Wednesday to Friday eve. Wednesday's terrible for these, as barriers, confusion, even destiny, seem against you. But Thurs. brings healing, better (not best) feelings, possible solutions. It's too early for amour, Taurus; wait until September onward. Tackle chores Saturday – but quit if you see big problems arising.

GEMINI May 21-June 20
Be ambitious, Gemini. You'll have more dealings with higher-ups, parents, and/or authorities. In general, 2011 to 2025, you are not so much destined to climb higher in your career (although it's very likely) but to grow closer to your "perfect career" – one that suits you and your talents. (This reaches a peak in 2021-23, so you have a long way to go, up.) Work hard, keep your nose clean, and smile at the boss. Show your skills, ask for more responsibility. This is your main emphasis for the next three weeks, but you'll have plenty of enjoyable distractions. You're communicating with someone sweet and bright mentally, or dreaming of foreign travel. You're making flirtatious new friends, or being lured by a "light" romance – take care, as this could have unintended long-term consequences. There are also many lucky casual acquaintances around, though a lot of these are "waiting" until April to come into your life – actually, a few appear Sunday afternoon to Tuesday, and these are good ones – someone you meet now could (only could) become a life-mate in future. (Or your present life-mate is treating you well.) Communicate, visit, run errands – Monday best. Settle into home, security, Wed. to Friday eve. Wednesday has chances for success early, but late day turns into a mess of doubt, refusal and alienation. (Or, on a minor scale, for example, that stupid washing machine won't work, needs repair.) Act Thursday morning (PST) – good solutions available. Friday night, Saturday bring romantic feelings, beauty, pleasure – but success is limited here, even refused – enjoy the mood, and wait until Sunday (March 8) to act.

CANCER June 21-July 22
The general emphasis lies on understanding, a mellow mood, gentle love, possible far travel, legal or educational involvements. Cultivate foreign-born people now (they will return the favour). Seek intellectual activities. This area of your life will grow, expand until 2025, yet it/you will become not more logical, analytical, but more intuitive. A secondary thread promotes investments, finances, and physical intimacy. A third thread brings ambition, dealings with VIPs and authorities – exercise caution here, especially if you find yourself attracted to a boss. Your income prospects continue to look great, while your career is a bit clouded. (So concentrate on making money, forget prestige.) This – money, buying/selling – is highlighted Sunday afternoon to Tuesday. Act Monday, when all is lucky. You might discover a great "cash cow." Run errands, communicate, do paperwork, watch details, travel and visit Wed. to Fri. afternoon. Act around dawn Wed. and Thursday morning. Most of Wed, is terrible, errands lead to dead-ends, etc. Careful driving – and with rudeness. Your favorite thing – home – draws you Fri. night and Saturday – but little good gets done, so just fiddle around, tinker, rest. Sunday (March 8) will be the time to act on family, house, repair, security, nutrition, gardening and/or retirement issues.

LEO July 23-Aug. 22
March is always a month of mystery for you, Leo. That's why you're sometimes attracted to, and marry, Pisces (whose birthday is March) – you find them mysteriously sexy. But these marriages often leave the Leo a bit hysterical, nervous, shifty. Anyway, the weeks ahead highlight your subconscious and its promptings (hunches, usually) and bring sexual and financial urges without the accompanying ethics, so you need to be consciously honest and open. A secondary thread pulls you toward intellectual and cultural activities, far travel, and legal zones. Strictly AVOID all legal involvements before Nov. 12, 2015. Rest early Sunday. By late afternoon your energy picks up, and people start answering your calls. This magnetism and enthusiasm lasts through Tuesday. But the only good day to act for success is Monday. You could meet your future mate, if single – but don't assume this: just be your sunny self. Chase money, shop, seek new clients, ask for a raise, examine debts, investments, Wed. to late Fri. afternoon. Now I said examine, not commit (to debts, investments) because this is generally a difficult, unrewarding interval. Tackle problems, especially Thurs. morning (PST) when solutions are very available. Errands, friends, calls, emails, short trips fill Fri. night and Saturday – but again, irksome problems plague you. Wait – Sunday (March 8) will offer smooth, easy success.

VIRGO Aug. 23-Sept. 22
Significant relationships fill the weeks ahead. A secondary thread emphasizes intimacy in emotional links, and funding in practical, business associations. Virgo, if something in this area falls into your lap without invitation – e.g., that sexy guy/girl sidles up and says let's get close, or IBM phones out of the blue, and says, we'll give you a billion for your company – then proceed, this is a gift (actually, a repayment) from your karmic bank account. But if you have to pursue it at all, if you encounter delays, especially unexpected or unreasonable delays, turn 180 degrees and walk away, for it's a karmic trap that will bring you money loss of heartbreak. Reject temptation. That said, you face increasingly potent, fascinating relationships now to 2025, so do promote, welcome, even chase open, honest relationships. No one is more sincere than you (that's why you find it so hard to flatter people) and this quality will attract the right person. You're happy Sunday daytime, but retreat this eve through Tuesday – rest, recuperate, contemplate, plan, be charitable, spiritual. Act to contact civil servants or do neglected chores Monday. Your energy and magnetism soars Wed. to late Fri. afternoon. Use this energy to attract/chase someone, or simply to give someone a hand, both mornings (PST). Other times, difficulty reigns. Chase money Fri. eve, Saturday. This isn't a lucky period, so buy only essentials, and collect your pay without pushing the boss for more. (If you want to push, or start a money project, so it Sunday, March 8.)

LIBRA Sept. 23-Oct. 22
Tackle chores and protect your health, Libra, for three more weeks. Eat and dress sensibly. You might notice, more and more, but subtly, that your tasks are becoming less and less defined, more dependent on empathy with others, and less on "written instructions." Though this prospect might discomfit you, it is actually bringing you closer to your "proper work," the tasks and chores you really want to do. This trend lasts until 2025. A secondary thread this month lures you to one special relationship – it seems to be the perfect romantic coupling: affectionate, bold, compatible. Be careful here, Libra. Remember, you should not marry nor begin co-habiting with anyone before Nov. 12, 2015. You might grow sweet on a charming, talkative Gemini or Aquarian – this one's safe enough. The main aspect of 2015 is your growing, lucky social circle, flirtation, light romance and "playing the field." This is emphasized Sunday eve through Tuesday – act on it Monday, not before or after. You might meet your future lover. (Lover, not life-mate.) Retreat Wed./Thurs. – the world's full of problems, and you're tired. Sleep, contemplate, make plans, and handle old, neglected tasks, or government demands. Your energy and charisma surge Friday eve, Saturday – but the world's still full of problems, so don't try too hard to solve unsolvable problems – Sunday (March 8) is the time for that.

SCORPIO Oct. 23-Nov. 21
The main accent lies on romance, creativity, risk-taking urges (many of which will succeed, reward) on beauty and pleasure pursuits, and on charming kids and their talents. This for three weeks. A secondary thread runs through March, drawing you to work, and making chores pleasant and attractive, perhaps due to a co-worker. Take care with this trend: if single, you'll be eventually disappointed; if married, you'll be in danger. A lot of talking fills your home – good, especially if the family's planning a vacation or some such. Sunday afternoon through Tuesday emphasize career, prestige relations, ambition, dealings with higher-ups and authorities. This is a super-lucky area for you until August, Scorpio, so leap right in – Monday, not Sunday nor Tues. Wishes can come true Wed./Thurs. – but they will be mixed with barriers and problems, none of which will disturb your optimistic, friendly mood. Flirt, have fun, attend entertainments, but don't commit to anyone/anything unless you do so Thurs. morning. Retreat, rest and contemplate Fri. afternoon and Saturday. If you want to succeed with government or institutions, wait until Sunday (March 8) to act.

SAGITTARIUS Nov. 22-Dec. 21
The general emphasis lies on home, security, garden, nutrition, Mother Nature, retirement planning, and your soul, for the next three weeks. This area of your life will grow larger (or perhaps just more intense) now to 2025. During this same period, watch for early signs of plumbing or water table problems. If you become worried or anxious, head for the beach or lake – large bodies of water will relax you. In March a secondary influence balances or relieves your domestic involvements. This can be romance for singles, danger for marrieds – but be cautious even if single, as the huge "love promise" here could end as dust, nothing, or worse, a trap. If married, you can use this influence productively, by planning pleasure pursuits for the whole family, or by engaging kids in a back-yard talent show, etc. Sunday eve through Tuesday highlights the luckiest trend in 2015 – far travel, intellectual pursuits, law, university/college, gentle love, understanding, cultural venues and rituals (e.g., weddings, bat/bar mitzvahs) and profound thought. You might meet your future spouse. Act Monday, for success. Your career and relations with higher-ups are accented Wed./Thurs. Act Thurs. morning, for Wed. holds problems, confusion and refusals. Your optimism, popularity and "fun side" surge to the surface Friday eve and Saturday – but plan entertainment and "special meetings" for Sunday (March 8) – before this, glitches and barriers intrude.

CAPRICORN Dec. 22-Jan. 19
The weeks ahead emphasize errands, casual acquaintances, short trips, communications, paperwork and details. Be curious, ask questions, explore, seek variety. This is a busy but not an important time. (Often, travels during this time might take you to a future "neighborhood" – but not to a good one, this time.) Your income stays at a good level, and can be enhanced by the things you do now –m errands, mail, calls, paperwork, etc. A secondary influence glows in your domestic sector. I say glows, because it's a very romantic or beautiful influence. Nevertheless it's also luring you to a dead-ending or "dangerous" situation – not physical danger, but danger of loss or frustration. If you're married, steer this romantic, pleasure-and-beauty-oriented toward your own boudoir, or use it to entertain the kids. (Have a back-yard magic show.) Your great luck, until August, lies in investments, finances, sex, pregnancy, secrets, research or detective work, and health diagnoses. These are highlighted Sunday afternoon through Tuesday – but only Monday promises results, rewards. You could meet a clandestine siren – turn him/her off. Wisdom, gentle love, far travel, intellectual activities flow over you Wed./Thurs. – both mornings are clear for action, but even by mid-morning the problems start. Be wise: observe, attempt little. Your ambitions, career, status and relations with higher-ups and authorities – these consume your attention Fri. night and Thursday. But wait until Sunday (March 8) to act on these.

AQUARIUS Jan. 20-Feb. 18
Money, possessions – and to a lesser degree rote learning and sensual attractions – fill the three weeks ahead. Seek new clients, ask for a pay raise or overtime, sell unwanted items, shop. This area of life will grow increasingly "unsolid," intuitive, and "big" now to 2025. If you're now navigating your stream of income in a row boat, in a decade you might be sitting on your barge, contemplating the sunrise over your river of dough. A secondary influence has you talking or visiting (or running an errand as an excuse to see) someone who's only a casual acquaintance, yet whose good looks and charm lure you. Until August (and even beyond) your great good luck lies in relationships, marriage, relocating, negotiation, going out to "the other." You're communicative now, you talk easily, so do approach someone. But if you attempt to keep it casual, you'll lose. If you think profoundly, or sincerely seek a profound relationship, you'll win. June and August are better for this, but I bring it up now because Sunday afternoon through Tuesday emphasize this "golden link" to another. Act Monday, join, seek, approach, be co-operative and willing to jump on somebody else's wagon. Wed./Thurs. are for sexual intimacy, investments, lifestyle changes, health diagnoses, research – but only both early mornings (to 10, PST) are productive; other times, make no commitments. Friday eve, Saturday feature wisdom, intellectual activities, higher education, far travel, cultural venues, and gentle love. Good – contemplate, day dream, see a foreign movie – but delay important action (e.g., saying "I love you") until Sunday, March 8.

PISCES Feb. 19-March 20
Your energy, charisma, effectiveness and clout remain at a yearly high, Pisces, so get things done, start important projects, get out, impress people, ask for favours. You're in charge! (This week, excepting Monday, might not be the best time to start ventures, but next week will be, so prepare, anticipate now.) A secondary theme, running all March, is an attraction to a) spending money like water or 2) indulging a sensual attraction to someone who, though stunningly attractive, you know, in your deepest sensing, will eventually bore you. I advise against both 1) and 2). Your luckiest direction until August lies in work, machinery, repairs, health fixes (including nutrition) caring for dependents, and dealing with service personnel. These are highlighted Sunday afternoon to Tuesday. Act Monday – great day to buy a car, other machinery. (Or to apply for a job, if you're unemployed.) Relationships confront you Wed./Thurs. – seek co-operation, respond to opportunities, or hold meetings either morning (before 10:30 PST) – Thursday's best. Otherwise, lie low, be cautious. Life's mysteries arise Fri. eve, Saturday. Large finances, sexual yearnings, research, health diagnoses, lifestyle changes – all are accented, but none are lucky until Sunday (March 8) – so wait until then to act.
The End