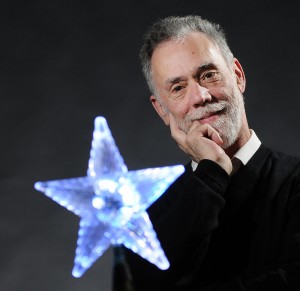 Note: this is NEXT WEEK'S forecast. To read the present week's column, please scroll down to "RECENT POSTS" on the right margin, and click on "May 31 – JUNE 6, 2015."
ALL TIMES/DATES ARE PDT (Pacific Daylight Time Zone). PDT is 8 hours "before" Greenwich (England). (As long as Britain is also on Daylight time.) For example, when it is noon PST, it is 8 pm in England. The "World Clock" in the right margin gives you some clues. (You can also Google "time zone converter.")
START NOTHING: 7:30 am Sun. to 1:16 am Mon., 11:08 am Tues. to 4:14 am Wed., 4:43 pm Thurs. to 7:16 am Fri., and after 3:06 pm Sat.

PREAMBLE:
Remember, Mercury is still retrograde until Thursday afternoon, so those of us in the western hemisphere should not start any new projects nor relationships before Thursday evening, June 11 (Friday, June 12 for Europe, Asia).
We become what we are.
LEO is considered the gambling sign. My son has a Leo Moon. Even at 6 and 7 years old, he kept pestering me to play cards – for money. When you take a chance, win or lose, you know that life is vibrant and powerful. Perhaps that is what attracts gamblers. People who bet their house on a business know this intensity.
If a SAGITTARIAN ever cheats in a career (e.g., a Sage lawyer lies to a judge) soon they will abandon that career.
Paul Gauguin, the artist, was a GEMINI. Like a typical Gemini, he was restless. He must have moved 20 times over 10 nations in his lifetime. Gauguin was a major influence on Picasso and Cezanne. Diego Velazquez, born 1599, sometimes considered the greatest painter in western history, was also a Gemini. So was Pushkin, the "father of Russian poetry." All were born in the very centre of Gemini (June 6 and 7 — the 15th/16th degree). Bob Dylan, Alanis Morrisette, both Geminis.  Jacques Cousteau, the environmental pioneer; Judy Garland who spawned a century of substance-abuse artists (e.g., most rock performers); Anne Frank; Stravinsky; Walt Whitman, all Geminis. Who says Gemini is superficial? (Okay, Gemini CAN be superficial: Anderson Cooper, Angelina Jolie, Donald Trump, Joan Collins.)
AQUARIAN women seldom re-marry. "Been there, done that."
If your SCORPIO wife finds you in bed with another woman, she'll shoot the other woman, not you. (Of course later you'll wish you were dead.)
Toward children, CANCER experiences unconditional love. ("My son the serial killer – I love him anyway.") Cancer will often "co-operate" in hiding family sins (e.g., incest) because continuing the line is more important, even, than sin. And in some ways, Cancer is right. CAPRICORN's child-oriented love is definitely conditional. ("Do as I say, and I'll love you; don't, and I won't.")
BTW, the above are generalizations. For example, the anti-abortion movement is surely Cancer, but if I write this, ten Cancers will box my ears, saying they're committed, hard-working pro-abortionists. And not every Scorpio will shoot their spouse's lover!
WEEKLY FORECASTS:


ARIES March 21-April 19
The main accent lies on travel, communications, stationery, office systems, paperwork and details, errands and casual acquaintances. Don't start any new projects nor relationships before the evening of June 11. Like the last one, this week is relatively easy, smooth and pleasant. You start with a streak of popularity, social delights, entertainment or just simple happiness, Sunday. Lie low and rest Mon./Tues. Don't make concrete plans; but do contemplate the future. Two of these await you: one future is a constant inflow of new acquaintances and characters; it has already begun, long ago, in about 2010 to now; and it will continue to grow until 2018. This is a tense time, but friendship eradicates stress. The other future is much closer, and therefore more urgent; it involves romance, and ends in August. (If you're married, this second future brings creative urges, a speculative mood, a re-ignition of romance, vacation, and delight in charming children, who are showing new talents.) You might need to clean up a neglected bit of paperwork for the government, redo an office report or some such. Your energy and charisma soar to a monthly high Wed./Thurs. Mercury ends its retro Thursday, so both days could be good for launching new projects, or new ideas – with one proviso: the new idea or venture might encounter some rough waters at first, so it must be profitable and sturdy; profitable, at least, of knowledge. Both days are very smooth, although readers in Europe and Asia will encounter some daytime problems. Chase money Fri./Sat. The only good time for buying is after supper Friday until 8:30 am Saturday. Still, Saturday has a "lucky feel" to it!

TAURUS April 20-May 20
Remember, start nothing new before Thursday. This day ends weeks of back-tracking, delays, mistakes and second-guessing, especially in money zones. The entire week ahead is rather stable, easy and pleasant. Work in the morning coolness. Money flows swiftly to you until late June – make sure you aren't spending it more swiftly. You might hear news of a new employment or earnings project, perhaps Wednesday. Earlier, a peaceful Sunday accents your prestige, ambitions, your community status – enjoy "putting on the Ritz," but don't plan career/business ventures. Social delights, flirtation, friendly romance, optimism and popularity flow your way Mon./Tues. Watch arguments just before noon Tues. (PDT). Rest, retreat, seek healing solitude Wed./Thurs. – both days coddle you, protect you – a good time to deal with charities, head offices, civil servants, institutions. A good health report. Your energy and charisma soar upward Fri./Sat. – you won't get everything you want, but you'll get most of it! Start new ventures, tackle chores that have intimidated you, get out and impress people, ask for favours – and remember, this is your time (until early August, and to some degree to early October) to land a great deal in real estate, home buying or selling, renting, furniture, etc.

GEMINI May 21-June 20
Remember, Gemini, start nothing new until Thursday (or later). Your energy, charisma and magnetism, determination and will power, are tops during this easy, affectionate week. Whether you see it or not, someone is attracted. You feel friendly, loving, and a bit restless – travel appeals. Communications, writing, calls, paperwork, errands go well, and could introduce you to admirers or compatible proto-friends. In fact, until early August, this is your best year in over a decade for such things (writing, errands, friends) – and that grows even more significant, as now Venus (love planet) joins this area until October. The result for singles could easily be a friendly romance that starts while you're travelling, texting, reading, writing, talking, etc. This could be a memorable love affair; one that, while not your deepest passion, will always sit in your memory as a bright, light, clean, happy link. It can also make a good marriage. Sunday's for intellectual puzzles, wisdom, and gentle love. Be ambitious Mon./Tues. – but watch a possible disagreement Tues. around noon (PDT). Your hopes soar on the wings of optimism, social joys, and plain old happiness/good mood Wed./Thurs. Love – or at least flirtation – gets a big green light these two days. Wishes can come true. Several weeks of delay and indecision end (technically Thursday, though you'll feel a bit of lingering indecision for awhile, even into next week). Retreat, seek sweet solitude Fri./Sat. This is usually a good time to interface with civil servants and management: but steer clear of seeking co-operation or a "partnership of interests."

CANCER June 21-July 22
Remember, Cancer, don't start anything big, new before June 11 (Thursday). The general accent remains on background activities, quietude, rest, contemplation – and on interfacing with head office, government, and institutions. It's an easy, gentle week. Your money picture grows brighter now to early October. You'll have more than usual, enough to buy a few luxury items. Continue, until June 24, to avoid dark alleys and belligerent people. You might be doing research, or holding confidential meetings or planning sessions about an ambitious project that has a niche for you. Sunday's for secrets, investigation, sexual desires and major finances – but act before 7:30 am (PDT) or stick to routine matters. A gentle, mellow mood steals over you Mon./Tues. – pursue travel plans, seek intellectual progress, higher learning, cultural involvements, an international outlook. Caution Tues. before noon – arguments might occur, or one of your secrets might be exposed. Be ambitious Wed./Thurs., charge forth, do start new projects if you like. The past weeks of delay, indecision and mistakes end, technically, Thursday afternoon. Be aware Wednesday eve to Thurs. dawn (PDT) when your ambitions might strain a love relationship. Your popularity rises mildly Fri./Sat. – optimism, social joys, entertainment and a wee bit of irrepressible happiness arrive. Avoid political/ethical/religious discussions.

LEO July 23-Aug. 22
Thursday will end several weeks of delays, indecision and mistakes – but avoid new starts, new relationships until Thursday. A former flirtatious friend might appear during this easy, pleasant week. If so (or if one has appeared since mid-May) this could be, eventually, a wedding prospect. Venus entered Leo last Friday, so you will have a run of good hair days until early October. Your physical charms will shine, you'll be more graceful and gracious than usual. Additionally, Jupiter, your lucky love planet, is in Leo also, until early August. If you don't lock yourself into your home, romance is almost certain to be offered to you. Take it, Leo – something comparable won't come again for five years. If you're married, this same period rewards creative efforts and speculative ventures. At the very least, book a holiday for the family. Sunday's for relationships – but stick to routine or have a restful day, after 7:30 am (PDT). Life's mysteries and depths, your subconscious, deep-seated sexual urges, financial actions, fill Mon./Tues. DON'T sign anything, especially Tues. morning. (Reject all unethical or immoral urges, too.) A gentle, wise mood flows over you Wed./Thurs. – higher education, cultural rituals, gentle love, far travel, publishing and advertising fill your agenda – and luckily so! It's not too early, now, for new starts. Be ambitious Fri./Sat. – all's well, but avoid depending on luck, and diplomatically put aside philosophical, religious or political differences.

VIRGO Aug. 23-Sept. 22
Remember, start nothing important before Thursday. (Actually, both Wednesday and Thursday aren't bad for new starts, as long as there's nothing speculative or creative involved.) The main accent, this week and next, lies on status, prestige, ambitions, career, interfacing with power people, bosses and authorities. You might feel undecided about your career direction, and bosses/judges are temperamental, impatient. Well, this too will pass. (You can use this same "temperamental" influence to invest in your career – but study your motives first. If "investing" includes a secret action, forget it.) The present week is easy, smooth. Tackle (routine) chores and eat, dress sensibly Sunday. Relationships bring attraction (Monday) and friction (Tues. around noon). Be diplomatic, co-operative: realize others hold the aces. Life's depths rise to the surface Wed./Thurs. – mysteries, secrets, treasures, sexual desires, financial actions, lifestyle changes, health diagnoses, commitments and consequences are slated. Charge into these – outcomes look beneficial. (Buy dividend stocks before noon Wed. Buy government issues/bonds, or real estate, by 11 am Thurs. All times PDT.) A wise, mellow mood arrives Fri./Sat. – pursue higher education, publishing, advertising, cultural venues, far travel, legal or international issues. Again, all's smooth – you might have a harmless disagreement Sat. afternoon.

LIBRA Sept. 23 – Oct. 22
Avoid major new starts before June 11. That day, several weeks of delays, mistakes and indecision end (technically – though you might find the indecision lingers). This is another easy, pleasant week. The main emphasis lies on intellectual activities, far travel, foreign cultures, higher education, law, social rituals, and gentle love. A past flame might still appear, though the chances are declining. Strictly avoid law suits. If someone sues you it is actually because they want(ed) a partnership. If you remain passive in fighting/defending, and/or independent in thought and action, you'll win. It's a "give them enough rope and they'll hang themselves" scenario. In other words, in all competitive situations now to November (including lawsuits) you'll win by disengaging. Sunday's for love, romance, charming kids – but watch the "start nothing" times. Tackle chores Mon./Tues. – all's well, but avoid an argument (and practice safety rules) pre-noon Tues. Relationships fill Wed./Thurs. Both days flow beautifully – but watch subtle clues: are there little delays in some directions? If so, change direction, quickly and firmly. Be co-operative, diplomatic, and independent. Friday/Saturday bring mystery, sensual desire, financial manoeuvres, possible health diagnoses and lifestyle changes. Be a detective, find why things occur. Don't do anything that will alienate friends, though, as you're in a big, lucky period for socializing – it gets even bigger now to early August, and lasts even beyond that, to October. A wish is going to come true.

SCORPIO Oct. 23-Nov. 21
Avoid all new starts before Thursday. The main accent lies on mysteries, sex, finances, health diagnoses and lifestyle changes, commitment and consequence. These might not be the best things to plunge into, even after Thursday. Seek answers in your subconscious, in your intuition. This is another relatively problem-free, smooth and pleasant week. Sunday's for home, family – don't attempt to do too much. Romance lures you Mon./Tues. – act Monday eve (PDT). Tues. needs care around forenoon, especially around machinery, employment glitches, arguments, or a lover's spat. Tackle chores and protect your health Wed./Thurs. All's smooth, except around dawn Thurs., when a subtle alienation might occur. Relationships confront you Fri./Sat. – you won't get much co-operation these two days, but – wait, it's you who should be co-operating, accenting another's goals and desires. As a conqueror, you fail; as the conquered, you win. I've told you many times that July 2014 to August 2015 is a huge lucky year for your career (prestigious position, etc.) – that's true – but last Friday Venus entered your career sector, where it will stay until early October. So not only do you have a money-related career luck to August; in addition, now to October, you have a relationship-related (or management-related) career luck. Higher-ups will show you favour!

SAGITTARIUS Nov. 22-Dec. 21
Thursday afternoon ends several weeks of delays, mistakes and indecision, especially in relationships, contracts, career and dealing with the public. If anyone has promised to "deliver the goods" since May 18, don't rely on them/it. With your marriage and your romance planet both in your marriage sign, love could become serious. This can also indicate a business or relocation opportunity. Look on all these with some scepticism; if your own motives are clean, then go ahead. I've said before that July 2014 to August 2015 beneficially promotes far travel, higher learning, publishing, cultural activities and love – especially wedded love. This remains so – however, Venus, the love planet, is now in this same spot, so it adds affection and grace to this lucky, expansive period. In addition, it prolongs the period of (bliss? love prospects? travel?) until early October. Sunday's for errands, short trips, calls – but stick to routine, unless you live in Asia or Europe (in which case Sunday's filled with success). Home, family, garden, Mother Nature, nutrition, security, retirement plans fill Mon./Tues. – all's fine, but take care both mornings, when a relationship might be strained. Romance, creative surges, speculative urges, beauty and the pursuit of pleasure, fill Wed./Thurs. Both days are lucky, smooth – but "micro
-watch" developments: if small, inexplicable delays form a string, back away and take another look. Tackle chores Fri./Sat. – again, all's well, but realize these are not good travel or romancing days. An easy, pleasing week!

CAPRICORN Dec. 22-Jan. 19
The main accent lies on work, chores, drudgery and daily health. Eat, dress and sleep sensibly. The past few weeks might have been frustrating, with work glitches, but those delays and mistakes end Thursday. You'll get twice as much accomplished from the 12th to 20th of this month as you did for the last three weeks. Now or the remainder of June might bring word that a project or job is coming to an end. If you're broke and seeking employment, look toward real estate, construction/demolition, gardening, landscaping, farming, furniture manufacturing, waiting tables—anything to do with food and shelter. You are blessed in investments, finances, research or detective work, lifestyle changes and physical intimacy until early August. But a rare "retro" keeps Venus in this mysterious zone (finances, sex, etc.) until early October. So whether you've been impressed or not by your growing financial or sexual luck over the past 10 months, it is likely to increase, sweeten and reward over the four months ahead. (By September onward, these themes weave together into a wedding influence – more about this later.) This whole week's benevolent, easy. Sunday's for money, but watch the "Start Nothing" times. Errands, paperwork, casual friends and communications fill Mon./Tues. Speak diplomatically both mornings. Home, family, property, security, garden, nutrition, retirement prospects grab your attention Wed./Thurs. DON'T buy property before mid-November. Romance, beauty, pleasure, charming kids slated Fri./Sat. – enjoy, turn quietly away from arguments.

AQUARIUS Jan. 20-Feb. 18
Remember, start nothing big and new before Thursday. The main emphasis, this week and next, lies on romance, creativity, gambling, sports, pleasure and beauty. A former flame might appear, but it's getting late. (There are two – at least one has likely already appeared.) Look on romance, et al, with a bit of scepticism until late June. This is one of your luckiest relationship (and relocation, and contractual) years in a decade – until August, the best prospects will tend to come from groups that you enter or belong to. But now to early October brings another layer of sweetness, luck and affection – and introduces the theme of wedding bells. Like Sagittarius and Aries, you're in a significant love phase. Sunday, your energy and charisma remain high – but after 7:30 am (PDT) stick to routine. Chase money, especially "old" money (owed to you or from you for a while) Mon./Tues. Shop, too, but buy only minor, routine items. Both days are a bit dismal for romance. Errands, visits, trips, communications, paperwork, news media, casual friends fill Wed./Thurs. All flows easily and pleasantly. Though you might be tempted to, don't start an office system, filing, mail, telephony or internet project – be patient, better days will come for these. Turn homeward Fri./Sat. – family, garden, security, property are beneficial, but watch for arguments over "ideals."

PISCES Feb. 19 – March 20
Wait until Thursday to start anything, Pisces, especially in home, landscaping, child-related, relationship, relocation, public, contractual or negotiating zones. The home-related factors clamour for attention, perhaps even "push" you to spend on them, or too "get busy." Be sceptical about these urges (especially the spending ones). Your work has expanded over the last 10 months. This expansion continues to August. But it's not all drudgery, for your work area, and co-workers, will become affectionate, fun, but also mysterious and perhaps sexy, now to early October. This will be a good interval to invest in your job or business. Sunday's for rest and contemplation . Your energy and charisma rise (somewhat) Mon./Tues. All's well, but avoid seeking co-operation Mon. morning, and avoid a money argument (be safe, too, with sharp tools) Tues. forenoon. Chase and collect (and pay) money Wed./Thurs. Be strictly ethical. Both days flow smoothly, luckily, but stop short of committing yourself to future payments. Shop only for routine items. Errands, siblings and casual friends, travel, communications, paperwork, details, news media and curiosity – these are slated Fri./Sat. Again, all's good (what an easy week!) but don't invest, seek intimacy, nor insist on a promotion or "the right job." (You'll do so later, at a better time.)
The End.
Afteramble:
CLAIRE TWO (second part of two) – A STORY
She looked up at the peak of the sharp roof, high and wild in the cloud-strewing blue sky, and wondered about sitting up there. The wind moaned like a cat around the house's sharp peak. It roared cold around the house and over her ears. From up there, she would be able to see the world bending in the wind. The house was three stories tall (four with the basement), and from that peak she could see the entire world, probably. But remembering the dead pigeon babies made her think of falling from the top of the roof. So she climbed the cherry tree in the back yard. She climbed to the very top, and wrapped her legs around the last vertical limb. It was as thick as a man's arm, just thick enough to hold her weight. Trembling white blossoms shuddered around her, tapping her cheeks. She swayed in the exhilarating wind, and she could see everything, not over the rooftop but past its side slope. The wind pounced on her in gusts, and she delighted in fighting it, joyously holding tight and riding through each blast. She could see one whole side of the roof and every red shingle. She could see out and out, over the neighborhoods of houses and trees, down the hill, over several hills and parts of the city, and out far beyond, to indistinguishable lands. She felt like a captain, conquering the world, a pirate explorer on a boat, tossing in the waves.
Climbing down, she assumed a branch was there when it wasn't, and when she leaned to grab it, she fell with a crackling swoosh. She lay on the ground. She tried to call out, but she was winded, and only a small gasp came.
She heard her mother, saw her mother, saw the drunken man lifting her into a small car. Her arm was a song of pain. They set her wrist at the hospital, but she kept seeing oddly. Her mother told her she had fallen on a fence made of broomsticks; one had pierced her left eye. And when she fell, her mother told her, as a joke to make her feel better, she had landed on a garter snake, and crushed it. The doctors operated twice, but the eye failed. For months after, even though she only had one eye, she sometimes saw double. The shimmering she had softly seen around people's heads now intensified, and often covered their entire bodies. Before, she had assumed the soft glows were real, or something to do with the light, and that everybody saw them. Now their intensity told her they were not real, or at least not normal. So she told no one.
More oddly, her "double eye" possessed a strange yet strangely useless quality: it could see both close up and very far away. For instance, she could almost read a page of a book someone was holding two blocks away at the bus stop. She could see the text, even the letters and the kind of type, and the color and texture of the fingers holding it; it all looked clear and plain to her, small black letters on a white page. Yet she could not quite make out the words; they danced. At other times, she could make out words even at this incredible distance, or imagined she could, yet she could not quite grasp the story; at moments it seemed to be about a ship sailing on a sunny ocean; then about a woman baking apples in a lost cottage; and then, some other situation that she couldn't quite grasp, that teased her with images and hints.
A week after the fall, she found the garter snake in the grass, crushed, right where she'd landed. The carcass was glassy, hollow and stiff, bright and intricate.
Clair became a watcher. Or always had been; she wasn't sure. Everything – people, streets, the back vegetable garden – became colorful, vivid, but flat. Sometimes she could not tell how far away or how close anyone was, neither at home nor at school – though usually there were ample clues. It was like watching a movie. She knew she had light, wispy blonde hair, almost white hair. But looking in the mirror, she couldn't tell whether she was attractive or not. No boy asked her out. It did not occur to her that she never flirted. The fat lady left her alone after the falling accident.
That autumn, one of the drunken men cornered Claire in the upstairs hall. Claire thought she had screamed but she wasn't sure. The fat lady came from her big front room, looking blunt and angry, and smashed him with her fist. He fell down and looked at Clair accusingly and entreatingly, with tears in his eyes, as if Clair had dealt him the blow. Later, she heard the fat lady downstairs, yelling at her mom. A few days later, the men were gone.
A week after that, the fat lady asked her to visit once more. Clair said no, and shook her head, and backed away with the patch over her eye.
Sometime later, her mom failed on the mortgage, and they moved again.
**** ****
In her early twenties, Clair discovered "meaning." Life had a meaning; things meant something. The meaning was more important than the thing itself. Clair was exhilarated, and spent hour after hour talking with another girl about meaning, and even more hours alone, discovering meaning in cards and pendulums and books about magic and about the secret origins of an Atlantis super-race that seeded humanity. Almost by accident, Clair began to gain friends – actually, acquaintances – by reading their fortunes in cards. It was the early 1970's and hippie days and Clair's interests had gained her a niche in the social current, like a salmon in the Pacific Stream. But she did not dress as a hippie, and she was worried enough about her "oddness" (seeing colors, seeing far, and a relatively new one — to not know whether she had spoken or not) – worried enough, that she avoided drugs.
One man, a fairly good-looking man, Clair thought, trying to appraise his face as if he was one of her friends, judging him that way because she didn't know any other way – approached her. She remained unsure whether he was good-looking or not, whether those shiny brown eyes and thick brown hair and large nose were handsome or mildly misshapen. She just couldn't tell. He seemed to fall in love with her, as he lay knee-crooked and elbow-propped on her carpeted floor, discussing meaning and Madame Blavatsky and divination. But Clair wouldn't let him open her thighs, though with some struggle he inserted both his hands flat, as if praying, between her legs. They tussled for minutes on the dirty, colorful carpet. Initially Clair was too frightened to be aroused. Then she was not frightened but puzzled. Puzzled by their silent struggle, by the strange, heightened image of her room, of herself, of him, of the world, of what he was, puzzled by the room and why they were in this silent, grim wrestling match, and not knowing whether he was good or bad, whether God wanted this or not, whether this was the beginning of love or not, these hands between her thighs; she chose the conclusion of uncertainty. She lay wrestling, and wondering, why was life hugely pressing on her this day and letting his tough shoulders and grunts exist? And why did he wear those pants, and what did those shoes mean? Was that her thigh? What did that thigh mean? The air itself puzzled her, and the dim sunlight in the room, they pressed upon her like a sensual blanket that suffocated yet awakened her, puzzled and numbed her. She let the tussle continue because there wasn't an immediate answer. After several minutes her fear and subsequent puzzlement faded, and she began to feel the sweet climbing-the-street-sign-poles sensation crawling up her thighs and midriff. She wanted more of this sensation, but she was not sure she wanted to be a mother, and she was quite sure this would make her a mother, with one eye, an eye patch, and abandoned with a large child. So she simply ignored the handsome man's assertiveness, let him finger her, and enjoyed the sensation only thinly, because she had stripped it of profundity, of meaning; in this thin pleasure, she remained suspended in her paralysis. After awhile, he gave up, rose with a frown, and after a few arguments over lunch and on the phone, he went away. Later, she heard he had married, had kids. "I wasn't the one," she thought.
In her thirties and forties Clair became a popular café reader. The local daily printed a large picture of her, and a long wordy, puffy article with (Claire's fault) a very short biography. "Madame Clair." Hesitantly, she went to a television station and asked to be on television. She showed them the newspaper article. The managing producer laughed at her.
"Well it's a scam, isn't it?" he said almost warmly, as if he admired her brass. "Something either happens or it doesn't, so you've always got a 50-50 chance to be right, and you sluff off your mistakes – Don't you?" He winked – made happy by her passivity, Clair thought.
Before she even spoke, his disbelief had defeated her. But she pushed on. She said quietly, "Well if there was… if I said there would be a President named Bush, that wouldn't be fifty-fifty, because there are so many other names."
"A president, named Bush? How do you get that? Haw, haw!"
"Or bushy eyebrows," she said. "And he will be a father. I keep getting father, maybe to his country."
He looked at her with a quizzical frown; he had a tight schedule. "Okay, if a man named Bush becomes the next president, I'll hire you. But I have to tell you, Ronald Reagan will be re-elected. And his opponent isn't a bush."
She let her head fall in humility. "I think …I saw tan uniforms in a tent, desert officers…I think they're planning an attack, on the Atlantic side, New York maybe… I don't believe it either, really, but…" She stopped, in futility's confusion.
"Try radio," he said firmly, holding the door open.
Crushed, she never tried again. She had the blind eye, and she knew it must look shameful on television.
But she went on with her card-reading, and was invited to parties sometimes, where she told everyone the color of their aura, and said other things that didn't seem astounding to her; in fact, they seemed boringly ordinary. But her reputation grew, and she earned enough to buy herself a new little Mercedes on her forty-fifth birthday. That was the year her mother died. She hadn't visited her mother much – twice a year, from a sense of duty that she didn't really feel. At night, sometimes, she would dream – or at the beach or driving her car, she would daydream – sometimes – that she was throwing herself on a bed, holding her dress waist-high, or over her head, and saying, "Touch me. You can wiggle it in. You can wiggle anything in there that you want." And this would make a sweet sickness crawl up her thighs and her privates and into her stomach.
After she bought the Mercedes she sometimes didn't see the shimmering around people. It was as if the bright sparkling car blinded her. And often when the little images would come, in the past, when a person sat down in her restaurant booth, or the images that came like tiny light kisses on her mind when she closed her eye – an image of London, say, and she would say, "Have you been to London?" – these images stopped coming. She became impatient with her clients, and nervous, and sometimes she couldn't think when she saw the cards, what they meant.
When she reached fifty, food began to bore her. She became impatient with eating, as if she had something else to do. She ravenously devoured five or six newspapers a day. Then newspapers bored her. At fifty-two, she thought: "I am terribly alone." She ate cheesecakes, to gain weight. But all she gained was a round stomach; the rest of her shrank, thinner and thinner.
Clair sat on a rock about twelve feet below the shoulder of the San Juan Road. Her feet were on another rock. She was reading a discarded newspaper on the other side of the valley, above the haze, where it had been thrown. She made out all the letters, but she couldn't catch the meaning. This time, she thought, she would stay until she knew. Below stretched the hazy vastness of the valley.
The police arrived. Her arms and legs were sticks. She had lost all her flesh. When they asked questions, she just waved her arm wearily at them. She was so light, one of the cops easily lifted her – like a loose bundle of dry firewood – and carried her up the steep rocks to the road.
They fed her intravenously in the hospital.
"I understand," she said to the psychiatrist. "I understand."
After discharge, she went home and sat quietly. She was content, and whole, even happy. She dreamed she was standing in a hallway, outside the door of her unknown father, leaning forward as if waiting to enter, her forehead pressing against the door.
One sunny week, she forgot to eat until she disappeared.
The End