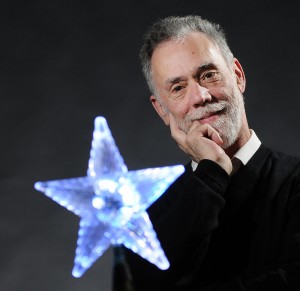 Note: this is NEXT WEEK'S forecast. To read the present week's column, please scroll down to "RECENT POSTS" on the right margin, and click on "May 24 – 30, 2015."
ALL TIMES/DATES ARE PDT (Pacific Daylight Time Zone). PDT is 8 hours "before" Greenwich (England). (As long as Britain is also on Daylight time.) For example, when it is noon PST, it is 8 pm in England. The "World Clock" in the right margin gives you some clues. (You can also Google "time zone converter.")
START NOTHING: 4:01 am to 11:39 am Mon., 10:59 pm Tues. to 5:50 pm Wed., and 3:54 am to 10:02 pm Fri.
PREAMBLE:
I don't have the teams' birth charts, so this is solely based on their names: I think New York Rangers will almost not beat Tampa Bay Lightning, it will be that close; and Chicago Blackhawks will beat Anaheim Mighty Ducks, by a hair. The Stanley Cup seems to go to New York. However, I could change my mind. (Both teams I'm recommending are behind, and must win every game in these semis to reach the Stanley Cup final.) So I might change my prediction once the final round starts.
(NOTE: May 30 — Well, half of my first prediction above — that both the Rangers and Chicago would win game 6, came true; but that the Rangers would beat Tampa Bay in game 7 was a bust, so I can't rely on the Blackhawks beating Anaheim in game 7. So I have to collapse the entire prediction. My method was wrong. I was trying to do it based on the teams' names, but the indications were so slight — and wrong! That'll teach me to predict while Mercury's retrograde….)
(NOTE: May 31 — Chicago beat Anaheim last night, so of the 4 semi-final victories I called, my teams won 3, lost one. That puts Chicago and Tampa Bay in the Stanley Cup final. Using the same method as  above [teams' names] I have to vote for Tampa to win the cup. But as I said, the method seems flawed.)
(NOTE: June 3 — Looking at the May 31 note above: The method I've been using says Chicago is a Gemini name, while Tampa is a Pisces name. Since Pisces tends to dominate or control Gemini, I picked, of the two, Tampa to win the Stanley Cup. Good. But the Sun is now in Gemini, giving this sign extra boost, energy, power, mojo, and better timing. On ice, timing is a huge thing. So this method says the Gemini name, Chicago, should win. I throw up my hands.)
I did predict Justin Trudeau would defeat Harper in the Oct. 19 federal election. But I forgot Mulcair of the NDP! So I'll revisit that forecast soon. (BTW, Mulcair and Hillary C. share chart similarities. Both are Scorpio.)
There is a growing trend on the Internet toward "hive mentality." In future, special interest groups will appeal to and pursue people with similar views and feelings, especially about politics, justice, civil rights, etc. These "clubs" or organizations will accumulate more and more readers/adherents. This is two-pronged: one side seeks support, signatures for petitions lobbying the government, protesting civil rights abuses (e.g., NSA's snooping) ; the other prong is educating people about flash mob and source mob techniques, which prepares them for instant, mobile (i.e., anywhere in the world, any time) protest demonstrations. This occurred in a spontaneous way in the Egyptian revolt, and toppled a government in rather rapid fashion. What that Google fellow's tweets did in Egypt was to "create" a huge crowd relatively instantly, compared to the old method of building cells and slowly convincing/attracting adherents in secret, until finally they could mount a demonstration.
These techno-people's movements are already sophisticated. Eventually, they will, I think, prevail. Obama actually started the trend. Eventually, politicians will be able to do almost nothing without getting instant (and usually unwanted) feedback from a large group. Eventually, also, this cyber-crowd-lobbying will be one of the forces/trends taking us to the condition of the hive, or the Borg of Star Trek videos. And the hive mentality itself will be a further step toward humanity's ascension into angelhood.
WEEKLY FORECAST:

ARIES March 21-April 19
Start nothing before June 11. Instead, reprise past projects/relationships, or protect ongoing ventures from delays, supply shortages, second thoughts, intrusions, etc. This is an easy, smooth week. You'll be busy but satisfied. Errands, communications, paperwork, short trips, news and details fill the days – and require double-checking of addresses, appointment times, etc. Sunday is deep, mysterious, and a little confused – not the best morning to invest, spend, or seek intimacy. A research project might succeed – but make sure what you're uncovering is fact, not opinion. This eve and pre-dawn Mon. favour intimacy, love, finances, home. Monday noon to Wednesday eve (all PDT) brings wisdom, a gentle, loving mood, far travel, publishing, advertising, higher learning, religion and culture. Remember, start nothing major. You could admit you're in love Tuesday. Someone who's chasing an old flame might run into you. Routine, Wed. – this eve through Friday accents ambition, status, and dealings with higher-ups and authorities. You're being given a "silent message" Thursday, that your career or position is under change. Friday starts a long period, to July 18 (and then it will return, August 8 to October 8) of romantic luck. You might marry this year, Aries. Saturday's friendly, happy, social – your popularity rises.

TAURUS April 20-May 20
An easy, smooth week, Taurus. Start nothing new before June 11. Instead, reprise the past and/or protect ongoing ventures from mistakes, delays and "revisions." Money continues to flow your way (to June 24) but it flows through you also, so be alert for bad shopping habits. Put your hands in your pockets and your money in the bank. A former money deal or situation has returned, or is bearing on present circumstances. If unsure, delve into old tax records, bills, contracts, etc. Errands, paperwork and communications remain rewarding, affectionate people greet you. Sunday's for relationships, friends, love – co-operate, be diplomatic for best results. Highlight another's desires. If you have a real estate deal going, stick with it in a patient way: it's lucky. Monday noon to Wed. eve brings funding, large finances, debt, mortgage, etc., as well as sexual desires, research and investigation (health diagnoses, too). The people you met over the weekend might now open doors to treasures, of money, heart or discovery. Again, be co-operative, not impatient. A subtle breeze of wisdom, compassion, cools you off Wed. night to Fri. night – all flows well, other than a possible pre-dawn disruption Fri. Saturday's for career, social prestige, ambitions.

GEMINI May 21-June 20
Remember, Gemini, don't start any new projects nor relationships before June 11. Many people are "discovering" old flames and former acquaintances – and the one they're discovering is probably you. This might make so little impression on you that you have to think a moment to list who has "reappeared" in the last few weeks. Your energy and assertiveness are at a two-year high. Use this to bang old projects into shape, to bring warring parties to negotiation, to collect old favors, etc. Get out, see and be seen – you'll impress others. Your money picture remains favourable, but from Friday on (to early July) this mild money luck fades, to be replaced by a pleasurable round of travel, communications, and friendly meetings. (But by late June into early August another money tap will turn on.) Sunday's for chores, health concerns (eat, dress sensibly) – double check instructions before cleaning, mixing chemicals, etc. An easy night (in fact, this whole week is easy, smooth). Relationships fill Monday noon to Wed. eve. All's well – you'll succeed by co-operating, furthering another's goals. (This important Tues. afternoon – diplomacy!) Life's deeper, more mysterious side emerges Wed. night through Friday. Again, all is smooth, easy, so enjoy intimacy with your loved one, or get all your finances/records in order. Don't make big lifestyle or financial changes. Saturday's for wisdom, cultural enjoyment, travel, international themes, intellectual activities, and love.

CANCER June 21-July 22
Remember, Cancer, don't start any big new projects nor relationships before June 11. You're in a general rest period – a good thing, considering most outside, competitive things are subject to delays, mistakes and other liabilities until June 11. So rest, contemplate, research, contact your spiritual and charitable side, build up your good karma through good deeds. Usually this is a good time to plan, but plans made now will be tossed in a few weeks anyway, so don't bother. Instead, go over plans made in March, April – study them for flaws, or little fill-ins. Tackle neglected institutional, governmental, or administrative chores – tax planning, etc. (However, be ready for a "real accounting" if you do, for civil servant types are feeling aggressive toward you. So I'll leave it to you to balance the risk/reward here.) Despite your weariness, others find you "easy on the eyes" until Friday – that day, you begin a summer of "better money." Actually, your money improves right into October, but the peak period, the best time to jump for that money hoop in the sky, is June-July-August. This week is easy. Sunday's romantic. Tackle chores, protect daily health, Monday noon to Wed. eve. (Be safe around tools, Tues. afternoon.) Relationships confront you Wed. night through Friday – you'll succeed by emphasizing another's desires/goals. Think about relocation. Saturday brings deep, perhaps delicious solitude. All's good – contemplate finances, intimate links, and the mysteries of life.

LEO July 23-Aug. 22
Don't start any new projects nor relationships before June 11, Leo. You'll be busy enough just handling all the ongoing social demands from both current and former friends. This is an easy, pleasant week, filled with happiness, flirtations, optimism, entertainment and popularity. If you're single, an old flame might spy you in a group; if you're married, this can be a real trap (for obvious reasons). If you're single, this could be an important relationship – or it could help trigger a rolling tide of romance for you. An element of legality, foreign travel, intellectual or learning pursuits accompanies your socializing – and your loving, romancing. Friday onward to late July, and again all August to early October, your physical charms radiate very effectively. Don't waste this on the mirror. Sunday and early Monday are for home, rest, family (who will be sweet and affectionate Sunday night) and nature, gardening, etc. – great time to plant flowers, though that's as big as any new ventures should become. Romance, creative and speculative urges, beauty and the pursuit of pleasure swell Monday noon to Wednesday eve. Saved Wed. for routine. Tuesday is potent in love, etc. Tackle chores and protect your health Wednesday night through Friday. Relationships arrive, excite and please, Saturday. Find common ground – an excellent day to resolve old issues with someone – if you emphasize charm, diplomacy.

VIRGO Aug. 23-Sept. 22
Put away your planning tools: circumstances will change soon. Start nothing before June 11. A former career, duty, investment, financial or sexual role might return: if so, co-operate, do your best. Authorities and bosses are impatient, temper-prone now to late June – their frustration is based on scheduling or supply (or similar) irritations, but you might be the easiest one to blame. Be good-natured about this: their anger will flow away like the clouds over a city. The general accent lies on ambition, career and social standing this month; but take time, consciously, to socialize and have fun before Friday, for that month starts a long period of introspection (lasting, in some ways, to October). (Only in some ways, for August will bring a huge, 13-month wave of optimism and camaraderie for you. It will also bring 13 months of focus on/luck in real estate, and this introspective mood, lasting to early October, will imbue you with the right view/sense of action/investment.) Whatever you do, now to June 24, DON'T let higher-ups catch you doing anything secretive, hand-in-the-till, colluding, etc. This will lead to a swift change of careers! Sunday's perfect, especially in the pm, for trips, errands, visiting friends and siblings, showing affection. The emphasis lies on home, kids, garden, nature, security, Monday noon to Wed. eve. This night through Friday brings romance, creative and speculative surges, charming kids, beauty and pleasure. Tackle chores Saturday.

LIBRA Sept. 23-Oct. 22
Remember, start no new, big projects nor relationships before June 11, Libra. You might have enough to do just keeping up with the former flames and associates who keep chasing you. If you'll recall, my advice until mid-November 2015 was not to marry anyone. Yet a person who reappears from your past this May/June might trigger a powerful urge to link up, even to wed. If you met this person before late February, 2014, then he/she MIGHT be a good, viable, even splendid life mate – but, if you can, it would be better to spend the rest of 2015 getting re-acquainted, then wed from late November into 2017. (2017's a bit better than 2016.) Your career, your standing with authority, has been good, favoured, in May and this week – until Friday. That day, right into mid-July, your present pretty good social life intensifies and grows even stronger. This, too, can promote love. This sweet social influence dip[s a bit in late July, then returns August to October. All this hints that a love link forming this year could be a very significant one, especially if it comes from "redoing" a former affair. Sunday's for money – chase it, but buy only routine items (and candy). Errands, casual friends, trips, communications and paperwork fill Monday noon to Wed. eve. Double-check addresses, numbers, times. Make a long list before exiting your door. Focus on home, kids, spouse, garden, nature, soul, stomach and nutrition Wed. night to Fri. night. Saturday's for romance – jump in!

SCORPIO Oct. 23-Nov. 21
Remember, Scorpio, avoid big new starts (ventures or relationships) before June 11. This is an easy, trouble-free week. The general accent is on finances, intimacy, health, mysteries and discoveries through investigation. Your career, ambitions and dealings with higher-ups (including judges!) is favoured powerfully from July 2014 to August 2015. That's good, but it gets better: on Friday, lucky, loving Venus enters this area until late July, then re-enters it July 31 to early October. This will give a boost to your ambition's success, as well as prolong the favour higher-ups show you, into October 8. It also hints that your career/business success, Friday into this autumn, will tend to involve forming a partnership, or a relocation, or extended negotiations, or a direct interfacing with the public. But mull this over, don't act on it, until June 11 onward. Your energy and magnetism shine Sunday into Monday morn – you'll tend to succeed in love, sex, even into Tuesday. Monday noon to Wed. eve brings sensuality, possessiveness, and money – chase it, but be careful in spending it. Buy only routine items (soap, beets, etc.). Errands, trips, visits, paperwork and communications fill Wed. night to Fri. night. Double-check addresses, schedule, numbers. Head for home-sweet-home Saturday.

SAGITTARIUS Nov. 22-Dec. 21
Remember, Sage, no new projects nor relationships before June 11. That said, it is very likely that a former lover or spouse will occupy your thoughts this June, and he/she might even return. (This can have already happened in May.) As stated before, this could be a very significant relationship, could even lead to a wedding or major love, but you need to examine it carefully – or, perhaps, examine your soul – to be sure that the romantic elements of it are real, truthful and healthy. If so, leap! If you're married or contentedly single, this influence can bring a former competitor or partner. In any case, neither make nor accept promises now; wait to see how things work out – more importantly, to see how circumstances change or stay the same. Since last July (2014) you've been on a favourable track to wed, travel afar, start higher education, or live "internationally" – and to develop a philosophical or religious outlook. This lucky trend lasts until August 11. But during the present, pleasant week, Friday begins a four-month (to early October) "boost" to that travel, learning and love luck. It's hard not to see you falling in love this year! (Unless you hide in the closet.) Rest, contemplate, enjoy solitude Sunday, Mon. morn. Your energy and charisma shoot upward Monday noon to Wed. eve – use it to attract partnership potentials, to join, to attract love. Chase money, especially "past due" money (or pay it). But keep purchases to a realistic minimum. Errands, friends, talk and laughter Saturday.

CAPRICORN Dec.. 22-Jan. 19
Avoid starting new projects or relationships before June 11, Cap – especially in legal, travel, intellectual, publishing, advertising, work, employment, and daily health/nutrition. DON'T buy new items, especially tools and equipment. Though your work is delayed or spiked with little problems, it also intensifies, demanding more effort, more production, swifter results. Instead of pulling your hair out, relax (especially during this easy week) – you'll find that relaxing solves problems. (Put another way, problems that are left alone often solve themselves.) Look at your work and decide what can be "loped off," what is old, musty and not relevant. Friday begins four months during which your financial and sexual life grows luckier and sweeter. This is in addition to the July 2014 to August 2015 period of grand luck for these same matters – it's like luck piled on luck. Remember, faint heart never won fair lady, and success seldom comes without a bold attempt. But wait until June 11 onward to be brave or bold (unless you are dealing with a love or financial opportunity from the past – in such cases, be bold this Sunday, and Wednesday night to Friday). Sunday and Monday morning are happy, social, optimistic – show love. Retreat Monday noon to Wed. evening – rest, contemplate, deal with civil servants, charities, spiritual sources. Chase money or shop Saturday – all's good! (But buy only routine items.)

AQUARIUS Jan. 20-Feb. 18
Remember, Aquarius, don't start anything brand new and important before June 11. That also means don't buy clothes, televisions, computers, shoes, cars – anything major. An old flame might return (or already has, in May). This is the stuff of romance, and could signal a significant relationship. Talk or travel might, as time goes on, wear against this romance. (E.g., you have to drive an hour just to meet, or the conversation between you is merely social.) This person, right now (not always) has a potent magnetism. You might find yourself in competition with a Sagittarian. Work has been fairly easy lately. Friday begins 4 months during which lovely Venus will be in your partnership house – to early October. This year (July 2014-August 2015) is already packed with marriage, business, public, relocation, negotiation and similar lucky prospects. The Venus influence is icing on the cake. If you're single, and NOT hiding in your apartment, your chances of marriage are very high. But, even with an old flame, wait until after June 11 to suggest any commitment or future. Sunday and Monday morning bless you in ambitious areas, especially if you work night or graveyard shift. A happy, optimistic , social mood envelopes you Monday noon to Wed. eve. – enjoy, love, mingle – all's good! But retreat, rest and contemplate Wed. night to Friday night – this period, like the whole week, flows smoothly (though there might be a wee disruption around 4 am Fri. – PDT). Your energy, charisma and courage surge upward late Fri. night, Saturday – charge ahead, impress people, collect favours – but don't start a new project.

PISCES Feb. 19-March 20
Avoid new starts in any area before June 111, Pisces, especially in domestic and relationship zones. Something truly significant from the past might come now, to affect these areas. The "obvious" action will be in the domestic arena – real estate, family, garden, security. The relationship will be secondary, or an outcome. Could be a home you always wanted, that is back on the market, or, smaller, that antique couch, etc. If a baby is born now, he/she will be a great researcher or investigator. A thread of romance has lightened your days in May, but by Friday the "love planet" moves into your work area, for four months. Your work, since last July, has grown, and you might already be groaning under the weight. It increases until August. But from this week onward, to early October, affection, happy co-workers, and a mild good luck enter your work scene, so this lightens the load, at least psychologically. Sunday into Monday morning is gentle, wise, loving, intellectually stimulating. Be ambitious Monday noon to Wednesday eve. DON'T start a new project, but do meet with higher-ups, show your skills, etc. Friendly romance, optimism, social joys fill Wed. night to Friday night. Retreat, rest and contemplate Saturday. An easy, mellow week!
The End.
AFTERAMBLE: (yes, more fiction – no need to read!)
CLAIR ONE (OF TWO)
Outside in the bright April day, the hair-flattening wind wrestled with the house, shaking it so the walls creaked. Clair imagined it roaring up alleys and wet, moldy walkways, clearing away winter's stenches like a boisterous woman. She meandered down the stairs, leaning against the wall, hearing/feeling the muffled roaring and whistling. She was supposed to be cleaning the bath and toilets, but she had retreated to the empty third floor, to stand in the wind's roar, soaking up the vaguely tempting solitude. Now she dreamily descended to the second, where her bedroom stood at the end of the corridor, across the narrow hall from the room with the bath and sink, and the toilet that she was supposed to be scrubbing. The second floor held, beside her own room, a small low-ceiling'd suite shoved under the stairs, and at the other end of the hallway, the big front room rented by the fat lady, the room that looked over the street far below. The fat lady came from Clair's Mom's work. Clair's Mom said she was a friend "helping out" by renting the room. Under the stairs, in the small cramped suite, two men were arguing loudly. "You fucking cunt," one said to the other. "You fucking cunt. We've got to go there right now and get it, or your ass is fucking grass. What the – you cock sucker! Didn't you think I'd learn about this? Did you think I was stupid?"
She froze, then slipped back into the stairwell. But no one came out. A bottle crashed and smashed.
Claire flitted quickly past the suite's door, to the landing, to run downstairs. It was Saturday, and she could run to wherever she wanted – except for the toilets. As if to remind her, the huge lady from the front room stood puffing, on the top step, blocking her way.
"Oh!" Claire said.
"Oh, sure," the fat lady said. She breathed heavily.
Despite her fat round face, she had a blunt, angry look that never went away. Her cheeks were pink and soft, with gray fuzz on them. A moustache blackened her upper lip. Her lower legs stood under her blue dress like pink, mottled fungi; her heavy coat was unbuttoned.
They stood looking at each other. Clair did not know what the fat lady wanted, what she really thought. But she felt the distaste and anger that flowed from her, and saw the vague red/pink shimmer around her head and shoulders. Today it was pink. Her inexplicable contempt mildly frightened Claire, but she was curious, too, because she had so much flesh, as if she harbored some secret about abundant flesh. She must have been curious about Clair, too, because she stood for some seconds, looking bluntly back at her.
"Take these to my room," she said. Lifting her big sag-flesh arms from the dead-hang they'd been in, she held out two bags. Clair took them; they weren't heavy, the weight of a few cans and potatoes. She went quickly along the hall to the huge lady's room, and tried to open the door.
The huge lady walked down the hall. "Yes, I had a lock put on," she said, as if she was pronouncing sentence on an odious world – and in her tone Claire felt the accusation toward her, also. The fat woman waddled up to stand behind Clair and stood, breathing, too close. Waiting. Keeping Clair almost pinned against the door.
"Here's my key." She pulled her hand from her coat pocket and dangled a key ring. Clair took it wordlessly. This was new to her. The huge lady had never instructed her to open her door. Nor had it been locked before. Clair knew that, and knew what the room looked like, because she had been in it before, when no one was home. Her friend, Alice, had convinced her to go in, and they had fingered the huge lady's do-dads, and looked at her two photographs. Alice had said, "Hey, look!" and shot hair spray in Clair's eyes, and Clair couldn't see for a few minutes, and Alice ran away.
She unlocked the door.
"Do you want the bags inside?"
"Just get in."
Clair felt guilty about going in the room; felt that she should pretend she had never been in here before, but looking around in surprise would be phony, like acting. She took the bags to the single table and placed them there. She turned expectantly, to go.
The huge lady closed the door.
************** *********** ***********
Clair ran downstairs to the main floor where her mother lived. Her mother's room had windows that looked out on the wide front porch. Clair had snuck into all these rooms once or twice, after feigning sickness to avoid school. Her mother kept boxes of paper from her job under the bed. She worked Monday to Friday, then sat, most nights, curled on the living room couch with a Frank Yerby paperback ("The Black Plantation Worker") and a chocolate bar.
She went through the cold living room, the cold kitchen, past her mother doing laundry, her white arms red and steaming in the enclosed back porch, out the back door, down the wooden steps, and into the back yard. She looked up at the house, towering stories above her. She shouted in the wind, in her mind, "Go away!" to the two drunken men in the small suite. But she had nothing in her mind to say to the fat lady. She looked up, to the far-away peak of the roof. There was a pigeon's nest there. She searched the grass and found two more dead baby birds, just like the one yesterday, wet and heavy, featherless bodies and bare heads with large swollen eyes. A gray, wet aura seemed to surround them.
Clair knew something was happening to her, because when she went to the corner and shimmied up the black iron street sign pole, then hung onto the two signs, 4th Ave. and Clever St., and pulled herself up the pole, then slowly let herself sink, then pulled herself up again, her legs grew weak and an unfamiliar sweetness swept up through her legs, her privates and her stomach. She liked it so much she did it whenever the urge occurred, or whenever she remembered, which was about once a week. But when a man came along and looked queerly at her last month, she stopped doing it, and hadn't done it since. She didn't really think about it.
"Sit down a minute," the huge lady had breathed, closing the door of her room. There were only two places to sit, other than on the bed. One was a large, upholstered cushiony chair of bright material, the other was a bare, wooden, straight-backed chair. Clair chose the bare chair, and sat straight.
The huge lady bent, struggling, legs apart, to put the potatoes in a small wooden door that, Clair knew, had a wire mesh to the outside. It was a cooler; there was no fridge. Fatty propped herself to full height, then laboriously clunked each can into the cupboard above. Finished, she lumbered to the terry-cloth bed, pulled her dress up wearily, and sat on the edge of the bed. She watched Clair.
"Come here. I want you to see something."
Claire stood.
"No, here."
Claire took a step. The fat woman's eyes studied her, as she took her dress hem in both hands and jerked it up to her chest. The swollen, sweat-stained buckets of her brassiere and the massive trunks of her large legs showed. Big pink splotches pinto'd the white curdled flesh. Clair froze.
"Are you stupid? Help me."
"What?" Clair said.
"Can you see my underpants?"
Clair looked away from the massive trunk legs; away from the fat lady, to stare at the small sink and the tiny grey mirror above it. Yes, she had seen. The huge legs and fat overhang of her stomach had almost made the pink panties disappear, but she had seen part of them, a tiny pink slimness down there, in her memory. She said nothing.
"Take them off me. I can't reach."
"No, I think you can," Clair said quietly, reasoning.
"Come here," the fat lady said with a wooden, blunt but forceful voice. Clair turned automatically and saw the lady was carefully looking at the horizon, the wall, still holding her dress chest-high. Clair saw blackness, shimmering around the square blunt head.
"Come here."
"No."
"Touch my legs."
Clair stayed frozen.
"Don't you want to know what it's like to be a woman?" the huge lady said angrily, glaring at her. "You'll be a woman soon, but you don't have a clue. You're queer and dreamy, and you'll never grow up if you keep acting stupid like this. You'll never learn if you're such a coward." She kept her dress lifted.
Clair saw the blackness thickening around the fat woman's head and shoulders, and a deep, dark red beneath it, closer to her skull. For a moment, she forgot the huge lady had hair.
"Come on, you'll see what a woman looks like. What you'll look like when you grow up. Pull my pants to one side, and you'll see. Hurry up, I haven't got all day."
"No," Clair said.
The huge lady lowered her arms and placed her dress back onto her thighs. She looked at Clair. "So you are a coward. I thought you were braver. I thought you were growing up. You think I'll tell on you. You think I'll tell your mother. Well, genius, your mother asked me to show you. She asked me to do this. She couldn't very well show you hers, could she? So she wanted you to feel in here and see what this is, and what it does." Slowly, she pulled her dress up again. One hand groped and pushed until she could fondle inside her panties. "It gets wet. Did you know that?"
Clair didn't speak. She stepped back toward the door.
"Okay, forget it," the fat lady said. Slowed by her bulk, she rose from the bed and its pink terry cloth bedspread. Clair breathed and grabbed the door knob. But as if to stop her retreat, cut off her fear, the huge lady turned completely, showing her back to Clair. Then in one almost sudden movement – smoothness impeded by her bulk – she lifted her dress high, above her neck, and dove face down onto the bed. It wailed like a stepped-on cat. She lay naked except for the straps of her brassiere and a pink breadth of panties. Her huge thighs, the sea of her back and the jelly bowl of her bum jiggled as she hit. Then she lay still.
"Come closer," she said quietly, muffled by the dress around her head, her breath weaker. Clair stepped slowly toward the bed.
"Take them off…take them off…" the huge lady said. "Then you can play with me all you want." She said quietly, "You can do anything to me, I won't see, and I won't say anything. Touch me."
Clair put a hand on the big, pink-panted bum. The panties were moist and hot. She drew her hand back quickly.
"See what you want. See what you want," the lady puffed. "Look at my little shitter."
******** ****** ************** *****************
Claire stood in the hall, watching the fat lady's door. It swung open. The fat lady yelled at Claire, pointing toward the cramped suite under the stairs.
"Tell those fools to come in here."
Clair didn't really know why the men were in the house, not how much rent they paid, nor if they even paid. Her mom had not said they were friends helping out, like the fat lady. She hadn't said anything else.
She turned and knocked on the men's door.
"Yeah?" came the disemboweled reply, like a word from inside a cave, or spoken into a jar. But Clair didn't answer. She turned. The huge lady hadn't come to the hallway to speak for herself, and in fact had disappeared back into her room.
"What?" One of the men bent over in the doorway, peering at her. His breath stank sharp. He was older than Clair's Mom, and had grey stubble on his cheeks and chin. He was fairly handsome, but his green work clothes were stiff and wrinkled as if he slept in them.
Clair pointed at the huge lady's room, and backed away quickly to the landing, right up to the far wall of the landing, to watch and to stay out of all their paths. The man staggered down the hall with a swagger and a bit of a stumble, reached the door and shoved it in – all the way open, with his shoulder, without hesitation, and lurched within. Clair's eyes opened as the quiet message of that familiarity sank into her.
As she contemplated, a second man came quickly out from under the stairs, turned and padlocked his door and swept past Clair as if she didn't exist, running swiftly and drunkenly down the stairs. He fell at the bottom, tripping over the last few stairs, and stayed motionless for a moment on the floor below, then he staggered to his feet and the front door slammed. Then the other man came out from the huge lady's room, lurched to the door under the stairs, saw and grabbed the padlock, cursed without stopping under his breath, then turned and went crashing silently down the stairs, after the first man.
She heard yelling outside, then a couple of grunts and shouts, then a deep silence followed by a long, repeated moaning. She wondered what her Mom would think of this drunkenness. Maybe it scared her, and that's why she didn't throw them out. Maybe she owed them the room, because they'd paid the rent. Why was she washing clothes downstairs, as if nothing was happening? Then, with a crash of boots and doors, the pursuing man came clambering up the stairs again. He was red-faced and sweating, he looked determined, he hardly glanced at Clair, he went straight to his door, yanked the padlock, then kicked the door with his boot, in frustration. He stopped; he muttered to himself.
He turned, looked at Clair. "I got him." He stared at her stupidly. "I got him," he said again. Then he seemed to have a despairing, hopeless thought; then his thinking deepened, his brow furrowed into an unfathomable frown, then he turned slowly and stepped heavily down the hall to the huge lady's room. For some reason, the door didn't close.
"You tricked me, you fucking bitch – didn't you? So naw – now I had to kick his fucking head in. He's lying out there now. And it's your fault, isn't it?" She heard silence, then she heard, "You'll never see another fucking day, you fat cunt, unless I – my stash – UNTOUCHED!"
"Oh shut up. What could you do, you drunk. Shut up. Come here. I've got a key right here." The door closed. There was a silence. A long silence.
After some time – the sunlight had changed, crept along the wall of the landing to touch her arm. She looked at her arm, the little blonde hairs gossamer in the sun, then looked up, at the huge lady's closed door. She went downstairs slowly.
(To be continued…)