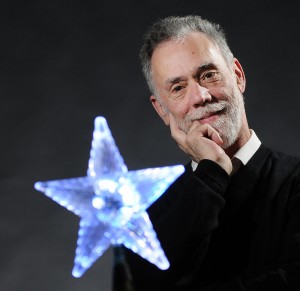 Note: this is next weeks forecast. To read the present week's column, please scroll down to "RECENT POSTS" on the right margin, and click on "Jan. 8 – 14, 2017."
Note: I am no longer using the email address timstephens@shaw.ca.
Please use my new email:  suningem@gmail.com (stands for sun in Gemini, my sun sign).
All Times/Dates are PST – Pacific STANDARD Time zone. PST is eight hours before Greenwich England. For example when it is noon PST it is 8 PM in England – and 4 AM the next day in China. The world clock in the right margin gives you some clues. You can also Google "time zone converter."
If English is not your first language, you should be able to translate this blog into your own language by using Google's translation app.
START NOTHING: 10:09 pm Mon. to 3:16 am Tues., 0:55 am to 2:09 pm Thurs., and after       5:24 pm Sat.
PREAMBLE:

JANUARY 20: Trump is inaugurated, Kellyane Conway has a birthday, and I have stenosis surgery again… so Diana Warwick will be writing the next 3 columns. — OOPS, NO, I'll write the Jan. 22 column, and Diana the 3 after that.
CHINA's recent economic resurgence will last at least until autumn 2017, but probably to late 2018.
TRUMP will have significant relations with Italy — this nation might give him a trophy of some sort.
REMEMBER I wrote here in 2014 that you should sell stocks? The TSX (Toronto stock exchange) in 2014 hit a peak over 16,000.  As I write this, over two years later, it stands at a mere 15,349 — and that after 2016's 20 % bull run.
BUT I can blow it, too:  last December I advised: "be cautious Dec. 18 to Jan. 8, when it [stock markets] might hiccup, stall and spew points like smoke." Over that period, the Dow, S&P 500 and the TSX all gained (Dow: 0.6 %; S&P: 0.8 % and TSX: 1.6 % — stronger than the U.S. markets, because metals, oil, etc., are still climbing). This was the Mercury retrograde period, which can cause markets to fall, but didn't this time. (The Dow and S&P did fall the first 2 weeks of the retro period, then rose the last week. The markets were too strong for a complete pull-back. We'll face a "re-consideration" or re-evaluation of this bull market in March/April.)
(BTW, I keep forgetting to mention it, but I am not a financial advisor and have no financial training.)
Facebook sucks.
(YES, THERE'S AN AFTERAMBLE.)
WEEKLY FORECAST:


    ARIES:  March 21-April 19
Sunday to Thursday keeps you in "ambition mode," Aries, but Thursday afternoon (PST) you will enter a month of joy, social delights, popularity, optimism, flirtation and all-round good luck. Tackle chores or seek employment Sunday/Monday. Both days are a little unreliable, so don't aim too high and take any setbacks with a mellow calmness. Best time: 3 PM to 10 PM Monday. Relationships tease and excite you – and maybe frustrate you – Tuesday to early afternoon Thursday. If you meet someone late Wednesday night, he/she might be a great potential partner, except for one thing: your assertiveness seems to be hampered, or you worry about the ethics involved. Thursday eve through Saturday brings secrets, mysteries, hidden valuables, medical diagnoses, lifestyle changes, powerful sexual yearnings and financial opportunities. To this point, your week has been very scrappy – now, suddenly, every thing is lucky!  So do invest, seek intimacy with that attractive person, take steps to change your lifestyle or plunge into an investigation or research project. One basic change that comes about now is your switch from ambition mode into a social, celebratory and happy mode (starting Thursday PM).

    TAURUS:  April 20 – May 20

Sunday/Monday are very romantic, but also are filled with various challenges. Monday daytime can be particularly frustrating. However, both nights are great – so confine your meetings to "evening dates." Tackle chores Tuesday to Thursday afternoon.  Stick to routine chores – don't try anything too adventurous, and be careful with both electricity and chemicals. Your duties might increase at your place of employment — this will turn out well so don't refuse them. Still, don't get your hopes up, especially about coworkers or a social situation at work. Thursday afternoon to Saturday brings relationships and exciting meetings. After a scrappy Sunday to Wednesday, your luck now turns strongly upward. Love, romance, good business deals, successful relocation themes, possible fame or recognition, and dealings with the public – all are slated. To succeed, cooperate rather than compete.

    GEMINI:  May 21 – June 20
Those in charge remain temperamental, shuffling between affectionate and impatient. Best approach: do your job faithfully, and smile. Don't you give your career any extra attention or effort before late May; Just keep your head down and maintain the status quo. This is your last week of mysteries, sexual yearnings, research, lifestyle changes, and surgery or health diagnoses. By Thursday mid-afternoon you will begin a month of mellow feelings, love and compassion, intellectual pursuits, International travel, cultural activities and legal affairs. In general, this will be blessed by good luck. Your romantic outlook remains strong until October, so be open to invitations, dates and suitors. Focus on your home and family Sunday/Monday – obstacles mingle with successes, especially Monday daytime, when both allies and career types reject your ideas. Monday night brings success and cooperation between the sexes. Romance, creativity, beauty, pleasure and risk-taking fill Tuesday to mid-afternoon Thursday.  Again, your luck careens between good and bad, so don't push anyone. Love could flower late Wednesday night. Your career and your main relationship are in conflict.  Plunge into your work Thursday afternoon through Saturday — at last, all aspects are good, so charge ahead, even tackle chores that might intimidate you.

 CANCER:  June 21 – July 22
A powerful attraction might turn your thoughts towards a wedding or other cultural event – wrong!  Don't approach this area (cultural rituals, higher education, international travel, intellectual pursuits and legal affairs) before mid-May. Subtle traps and long term dead ends exist here until then.  All week, avoid trying to mix these things (e.g., international travel) with your work regime. Errands, short trips and casual contacts fill Sunday/Monday. Both nights are success oriented and both days are filled with problems — act after 4 PM (PST) both days. Head for home (at least in your thoughts) Tuesday to mid-afternoon Thursday. Again, good auspices mix with bad, So step carefully and try not to hurt anyone's feelings, especially Wednesday day time. You are in a powerfully beneficial home and real estate trend until late October. An idea or information that comes to you late Wednesday night could be the key to future home fortune. A new month of secrets, assets and values, investigation, health concerns, lifestyle changes and sexual yearnings begins Thursday afternoon. It begins well, as Thursday afternoon through Saturday blesses you with the magic wand of romance, beauty and pleasure, and creativity. Virtually every hour is lucky and affectionate – so charge ahead!

    LEO:  July 23 –August 22
A month of work and drudgery will end Thursday afternoon, to be replaced with a month of new, fresh horizons, significant relationships, opportunities and challenges. Be diplomatic,      co-operate, be extroverted and "sign up" — grab those new horizons (et al) before mid-May, as after that, until November 2018, subtle traps and moral issues will enter all these areas.  Until mid-May, avoid chasing extramarital sex or major investments. These will sorely tempt you in January, but my advice is to turn away. Chase money, but very cautiously, Sunday/Monday. Both days are pretty frustrating but both late afternoons/nights help you toward success. Errands, communications, paperwork, short trips and casual acquaintances fill Tuesday to Thursday mid-afternoon (PST). Again, frustrating obstacles or disruptions arise, so step carefully and double check messages. A bright message or hope for love arrives Wednesday night. Turn toward home Thursday afternoon through Saturday — now at last good luck prevails. You can successfully tackle big domestic projects, repairs, renovations – or more emotional areas, where tender healing can occur.

    VIRGO:  August 23 – September 22
Venus And Mars in your marriage sign all month will strongly tempt singles to chase someone and/or begin cohabiting – and can tempt all Virgos to make a commitment or grab an opportunity. And you just might grab that person or opportunity Sunday/Monday when your charisma, energy and clout are at a monthly high. But listen, Virgo: it will be like conquering an empty city, as the Chinese say. Until mid-May, for your own sake, please remain independent and noncommittal. Best times to act Sunday/Monday: both nights. Chase money, but do it carefully, Tuesday to mid-afternoon Thursday. Spend only on routine items. You are going to make a lot of money this year until October. Late Wednesday night could open the door to this source of money — perhaps only by giving you an idea or a bit of information. You can also see now, If you look, why someone you're attracted to might crash on the bulwarks of your domestic castle.  Errands, communications, casual friends, short trips and paperwork enter Thursday eve through Saturday. Now every aspect favours you, so charge ahead without hesitation – write others, call them, make contact. This is an excellent interval to purchase computers or phones or to set up mail, office, filing or similar systems.

    LIBRA:  September 23 – October 22
I'm sure I don't need to belabour this advice, Libra, but you may be attracted to overworking this January – a bad idea not only this month but until mid-May.  (Instead, seek managerial roles and delegate chores.) Retreat Sunday/Monday — rest, contemplate, plan the future, and deal with civil servants, charities and spiritual matters. Both days are frustrating, both nights promise success. Your energy, charisma, effectiveness and clout surge upward Tuesday to mid-afternoon Thursday. Use this extra clout to solve problems, especially domestic ones that might be holding you back. If married, your mate Is working hard or is sick; helping him or her out with advice or chatter might start his or her collar smoking. A communication or TV program late Wednesday night has a hint (for you) of a map to happiness. Chase money mid-afternoon Thursday through Saturday. Be adventurous and bold — luck rides with you this entire interval. Ask for a pay raise, have a garage sale, sell that old car or buy a new one, etc. (But be careful if buying machinery — some little flaws might exist if you purchase before mid-May.) Thursday afternoon begins an entire month of happiness, pleasure, love, travel, Intellectual awakening, creativity, games, risk and profit.

    SCORPIO:  October 23-November 21
You will be sorely tempted all January to plunge into romance, a creative project, teaching or raising children, or a speculative risk. However, this is the very zone you should be avoiding before mid-May, as it contains subtle disappointments and dead ends. If you must seek romance, seek social romance or a friendly love affair – infatuation will be your downfall if you risk it this winter/spring. That very thing, a light romance, appears in your life Sunday/Monday – however, there will be much better times to pursue it. Both daytimes hold disappointment, but both night times (after 8 PM PST) offer attraction, social delights and success.  Retreat from the bustling crowd Tuesday to mid-afternoon Thursday: rest, contemplate, plan your future, and deal with management types, civil servants, charities and spiritual forces. Again, your luck is mixed, even bad, in outside events/actions — but Wednesday late night can show you the immense benefits of all these areas — spiritual, governmental, etc.  (Look for a way to combine your efforts with a government agency to create a profitable pay off in 2018/19.) DO NOT risk your money on love. Your energy, charisma and effectiveness soar skyward Thursday eve through Saturday. You will ride a wave of luck and can accomplish almost anything you desire – within reason of course! You can easily attract deep romance – and could easily regret it later, as explained above.

    SAGITTARIUS:  November 22 –December 21
Don't hold yourself hostage at home, Sage. Don't let chores, children or anyone else tie you down to the home front. Don't start a new repair, renovation, landscaping or other big domestic project. And finally do not buy a home.  All this, until mid-May. The temptation to do any of these things will be very strong all January – resist!  Sunday/Monday focus on your career and worldly standing. Problems, obstacles and refusals fill both day times, while ease and success come both night-times (after 4 PM PST). Your hopes rise Tuesday to mid-afternoon Thursday, as a wave of socializing, popularity, optimistic plans and schemes, flirtations and entertainment rushes in. Unfortunately this wave is also carrying a bunch of debris, kind of like the Thailand tsunami. Avoid an argument with someone you love — you're being too restrictive or conservative. A glimmer late Wednesday night –  you can see the future, and almost invent it.   Be hopeful and wishful!  Retreat late Thursday afternoon through Saturday. You will be tired, but there is not a cloud in the sky, not one challenging aspect, so charge ahead with specific tasks: contact the government, institutions, charities or spiritual organizations, and head office where you work. Apply for funding or aid, if broke apply for welfare.  Also, contemplate, meditate and plan your future. You have the healing touch right now (Fri./Sat.). Thursday begins a month errands and communications. You will be busy but happy.

    CAPRICORN:  December 22 –January 19
Don't waste time in chatter or wild goose chases , nor fill your days with small, easy tasks. This applies until mid-May – but the temptation to waste time like this assaults you very strongly all January. Instead, apply yourself to higher learning, legal affairs, far travel, or profound thoughts. These will come easily Sunday/Monday, although both daytimes are filled with obstacles. Act both night times, when luck favours you. Be ambitious Tuesday to mid-afternoon Thursday –show your skills, soothe a higher-up's temper, etc., but wait until after 8 PM Wednesday to propose or launch any new project. Even here, management may talk against you, or some government edict might make the pathway rough. Don't expect much from Sunday through Thursday. But Thursday eve through  Saturday is packed with good luck — you will be popular, optimistic, and feted by your friends. Light romance might arise (certainly a flirtation) and good entertainment will be easy to find. A wish might come true!  Thursday begins a fortunate month of increased money flow and the ability to buy something special.

    AQUARIUS:  January 20 – February 18
For a long time, I've been advising you to invest rather than spend, and to seek equity rather than earnings. This warning began November 2015 and will last until mid-May 2017 – but its peak temptation occurs all January. For example, you could be tempted to spend your earnings on chocolate bars rather than buying a few stocks or equipment for your business. Until mid- May think "asset growth." Your assets as well as lifestyle changes, health plans, sexual desires and financial maneuvers are highlighted Sunday/Monday. Both daytimes are fairly awful; but both nights (after 8 PM) offer success. A sweet, mellow mood flows over you Tuesday to mid- afternoon Thursday. Again, many obstacles and disruptions exist, so proceed slowly, especially in love, far travel, media, legal affairs and intellectual pursuits. The only good time occurs late Wednesday night — when you could think of the solution to any problems. (Friendship is the basis of the solution.)  Realize friends and money do not mix now. Your career and worldly standing, your ambitions and prestige relationships are all in focus Thursday evening through Saturday – and now, at last, good fortune rides with you. Charge ahead, contact VIPs, propose career projects and ventures, etc. I don't know how much you'll gain, but you won't lose! Thursday begins an entire month of heightened energy, charisma, clout and effectiveness — go after what/who you want.

    PISCES: February 19 –March 20
The general accent remains on social delights, flirtations, entertainment, popularity, optimism and the simple joy of living. But Thursday begins a new month of quietude, contemplation, planning, and dealing with various bureaucracies. Sunday/Monday offers relationships, new horizons and fresh opportunities — but this can also be reversed and cause enmity, refusals and arguments. The enmity tends to crop up during both daytimes; and the good things both nights. Mysteries, secrets, heightened intuition, lust for power or valuable assets and a deep yearning for sex — these fill Tuesday to Thursday mid-afternoon. You will probably face more obstacles than  open doors; however Wednesday night holds a valuable key:  Think about it, seek it, imagine it. From Sunday to Thursday do not oppose a boss or parent: you would not like the consequences. Even though Thursday begins a month of weariness for you, this evening through Saturday could not be more splendid for gentle love, intellectual pursuits, far travel, publishing, cultural affairs or legal matters – jump in, start something!
The End

AFTERAMBLE:

TRUMP:
Trump scares me. But am I fearful of the demon the Dems paint, an arrogant, erratic, volatile Monster who could casually start wars, even nuclear ones? Or is it  fear of the new, of the tsunami heading for us labelled "change" or "unfamiliar forces?" Am I scared of being tumbled from my safe, warm nest of PC and liberal ideas?
In Obama's first speech after Trump won the primary, he stuttered for at least 15 seconds — he, Obama, was somewhere between unsettled and terrified. He saw the entire, slightly rotting democratic structure falling apart as this unforeseen blonde irrational Viking hero assaulted their gates.  (Please don't write me angry emails about this — I'm being facetious, a little.) Obama was partly fearful because he had already seen Trump destroy the Republican party structure. Obama was not specifically afraid Trump would win the election, but that he had begun to destroy the PC structure which both the Dems and Repubs use very adroitly to gain, keep and control power. The media – lapdogs of the establishment – attacked Trump at every turn, for exactly the same reasons. The only clear-eyed person, in the primaries as well as the general election, was Trump! This clarity made him appear almost psychic, as even his far-out ideas were first denigrated by everyone, including other Rep, then finally accepted almost as fact.
That isn't to say Trump was faultless or always cool and collected. For example when the Democratic assassin, woodpecker* Chris Mathews (masquerading as an ordinary show host) attacked Trump about abortions, a sweating Trump was forced/nagged into a bad response (that women who had abortions should be punished, an answer he later withdrew). In fact, the "punishment" statement was not spoken by Trump, but actually came from Chris Mathews, who shouted it at Trump so many times the Donald finally said, "Yes, yes." This was the kind of blatant unfairness that eventually tarnished the media's reputation and ushered Trump into the White House.
*  (A tip of the hat to Susan Paglia.)
So I like Trump, but I am also afraid. Let's look at him purely astrologically — and I'll try to keep my biases, whatever they are, out of the examination:
TRUMP'S BRIGHTER SIDE:
First, Trump is 29 degrees Leo rising. Carelli, probably the best writer on the 360 degrees of the zodiac (died 1950's?) described this degree:
Symbol: Two newlyweds exchanging the wedding ring.
Text: "…family life is the pivot. The native may have to marry more than once…[but] happiness in marriage, general luck and a quiet old-age… are to be expected."
Second, Trump's Sun degree is 22 Gemini. Again, Carelli:
Symbol: Chirping birds peck at their seeds. (This symbol/degree is also shared by the first Bush president, George senior. Also like Trump, George had late Leo rising.)
Text: "A gentle, winning disposition, a delicate but communicative nature, a rather too talkative but pleasant character; a person led by the honest desire to be in harmony with everyone and to bring peace everywhere, fond of nature and in some cases highly gifted for fine arts."
[Those who have dealt with the Donald privately report that he is charming, attentive and kind. And despite the efforts to demonize him as a slavering wolf, one of the most repeated words when he speaks at his rallies, is "love." (He began as a tough-guy, rough-'em-up guy but switched his tune and his words to the "love" theme — and he did this so smoothly that few, if any, remarked on the change.) Remember, too, Trump's rallies/supporters were peaceful — despite the media's biased finger-pointing, it turned out that the inside fights (or a majority of them) and outside riots were started by Democratic functionaries and followers. A leaked DNC video tape  showed functionaries  bragging about paying homeless people to cause "Trump trouble."]
"The native might incline to the corresponding failings and be overconfident; …. The demonstrative strain in his character can be warped into a random talkativeness apt to waste away his creative faculties; and his conciliating tendency might sink to weakness of character.
"… on the whole, the subject would be skilled and successful in his work, happy in marriage; harmony and well-being would sway in his home and about him.
"… he could have all the women he wants, and would manage to stay on friendly relations with them afterwords as well." [Echoes of the "pussy" uproar.]
Third, Trump's Moon degree (which often refers to 1] the women in a man's life; and/or 2] the man's emotions and need for security) is 21 Sagittarius:
Symbol: The six-pointed star, or David's seal. (This is the Jewish star. Trump has declared himself Israel's great ally, and has a Jewish son-in-law, to whom he has offered a high position in the White House.)
Text: "… represent(s) the divine order, the cosmic balance… the native can admirably exploit the uncommon energy God has granted him;" [Trump claims to sleep only two hours a night.] "he will thirst for truth and justice, and his judgment, his self possession, his wisdom might make him into a guide for mankind…"
"On the contrary, should other aspects in this chart show a resigned, dull, impractical mind… this degree… would… enhance the native's irresoluteness and render him suspicious of all and everyone." [This is the suspicious Trump who fought the media and claimed the election was rigged. The Trump who kept insisting that the Russian's didn't hack; i.e., that he couldn't believe the intelligence services, was suspicious of their motives.]
Let's look at Donald's MC, or "career degree." This degree tends to describe a person's ambitions and/or achievements. It sits at 24 degrees Taurus. Again, Carelli:
Symbol: The Moon in its first quarter. The thin, bright crescent, encompassing the planet's lower rim, seems to hold the dimly looming orb as an earthly offer to heaven.
Text: "… this degree…has something mysterious, or transcendent… the native might have been assigned a mission reaching beyond his country and his age… the prophet defined him as being despised and rejected of men (Is. 53:57).  His inner nobility will hardly be discerned by those dealing with him; people will usually despise him…"  [Sound like the media?]  "…Israel's Sun is right on this degree."  [Showing Trump's unexpectedly firm support of Israel.]
How unique to Trump is all of the above? Well, of the 7 billion people on earth, about 19 million share Trump's rising degree, another 19 million his Moon, another 19 million his Sun and lastly, 19 million share his MC (career) degree. But few, probably, share all four. (I'm not a statistician, but my crude math says about 1 in 17 billion possess this combo, whereas there are only 7 billion people on Earth.)
NEXT WEEK: TRUMP'S DARKER SIDE.