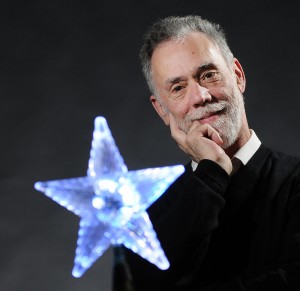 Note: this is next weeks forecast. To read the present week's column, please scroll down to "RECENT POSTS" on the right margin, and click on "Jan. 1 – 7, 2017."
Note: I am no longer using the email address timstephens@shaw.ca.
Please use my new email: suningem@gmail.com (stands for sun in Gemini, my sun sign).
All Times/Dates are PST – Pacific STANDARD Time zone. PST is eight hours before Greenwich England. For example when it is noon PST it is 8 PM in England – and 4 AM the next day in China. The world clock in the right margin gives you some clues. You can also Google "time zone converter."
If English is not your first language, you should be able to translate this blog into your own language by using Google's translation app.
START NOTHING: Before 2:06 pm Sun., 1:38 pm to 2:49 pm Tues., 3:34 am to 4:08 pm Thurs., and 7:17 am to 7:52 pm. Sat.

PREAMBLE:
(THE "YEAR AHEAD" FORECAST HAS BEEN POSTED HERE JANUARY 2. YOU CAN FIND IT LISTED IN THE RIGHT HAND COLUMN OF THIS HOME PAGE.)
Rex Tillerson might run for U.S. President in 2020 — and would win; but the assassination potential is very high.
Back in the early 2000's I predicted that there would be many sinkholes from 2008 to 2024.  No big deal.  But today (December 28) the telly reports that a huge sinkhole opened up somewhere in the Midwest, swallowing 22 homes, a herd of elk fell through the ice in Oregon and died, and an elephant died in India after falling into a sinkhole. Three in one day!  (Though the ice collapse isn't properly a sinkhole, of course.)  What is causing these sinkholes? Capricorn rules the earth and structural integrity. Pluto is in Capricorn from 2008 to 2024.  Pluto rules death, transformation, Hades, and the underworld in general.  Pluto also rules hidden forces – usually, a hidden flow or accumulation of water slowly erodes the subsurface and causes the sinkhole. Pluto was also involved when I predicted "a black Sun will bloom" in 1986 — Chernobyl resulted. But Uranus was involved when I predicted the shuttle Challenger would "catch on fire and ditch in the ocean." Uranus rules electricity and accidents. When I predicted the 1987 stock market crash (25 % fall in one day) – Jupiter (and my "guide," Nima) were involved.
WEEKLY FORECAST:

     ARIES:  March 21-April 19
Restrictions fall away, Aries. Delays, misunderstandings and back tracking end. Charge forward, especially in career, prestige relations, and practical or business goals. The first half of Sunday is fairly useless: don't spend money on something empty. This afternoon until mid-afternoon Tuesday brings errands, short trips, communications, casual contacts and paperwork. Be prepared for a bumpy ride – your calmest, most productive interval will be suppertime (PST) Monday to just past midnight. You can climb in your ambitions if you act in a "square" or straight-laced manner. Your domestic situation becomes important Tuesday eve to mid-afternoon Thursday. Good luck mixes with bad — you could be fired or promoted! (These are extremes.) Throughout, embrace your kids, let them know they're loved. Romantic, creative, risk-taking and pleasure notions enter your thoughts Thurs. eve to Sat. night. Your luck is great; you could win, make a friend, or fall in love. (But remember, you've still got your ambition pants on.)

     TAURUS:  April 20-May 20
Delays end now, Taurus. Your social life is ramping up – expect affection and favours. The main theme of this month – internationalism, higher learning, love and compassion, law and philosophy – continues for two more weeks.  Now you can start projects in these areas. Your energy remains high early Sunday, but it has nothing to focus on. This afternoon through mid-afternoon Tuesday, chase money, pay bills, hold garage sales, ask for a pay raise, etc. Be cautious rather than pushy, though, as barriers and irritations meet you at almost every point except from Monday suppertime (PST) to 1 AM Tuesday. Tension is high.  Errands, short trips, communications and paperwork fill Tuesday afternoon to Thursday afternoon — take care Wednesday dawn onward. Head for home and family, rest and contemplation Thursday evening to Saturday night: now all luck favours you, so charge ahead. Buy furniture, start decoration or renovation projects, hike through nature, and start programs for the children. All's well that ends well!

     GEMINI:  May 21 – June 20
Recent hold-backs and indecision end now, especially in financial, lifestyle and sexual zones. A Sagittarian from the past might contact you – consider how he/she treated you the first time. Your career is filled with detractors and enthusiastic allies. Sink deeply into rest Sunday morning. This afternoon until mid-afternoon Tuesday, your energy and charisma surge upward. Use this bit of extra clout to handle a gauntlet of problems in the career area Monday, and in relationships Tuesday. If you need to accomplish anything, do so between supper Monday and 1 AM (PST) Tuesday. Chase money, pay bills, sell unwanted items, and make necessary purchases Tues. afternoon to late Thurs. afternoon.  Again, your luck is mixed — but you should succeed quite well Tues. PM To Wed. predawn. A legal matter might arise. To this point, it's a terrible week for romance. But Thursday night to Saturday night brings new contacts and casual friendships which could turn into light, friendly romances.  Errands, short distance travel and paperwork also fill this last interval. Charge forth, you'll succeed!

     CANCER:  June 21 –July 22
Recent delays, revisions, and indecision fade away now. The first half of Sunday is very social and upbeat, but retreat at mid-afternoon through mid-afternoon Tuesday.  Rest, contemplate, and plan the couple of weeks ahead, when you can take some very significant, perhaps life-changing, steps. Your best interval is Monday night; before and after this, problems crop up in many areas (so keep your head down!). Your energy and charisma return strongly Tuesday afternoon to Thursday suppertime. Again, times are turbulent and your luck is very mixed. Still, you should succeed Tuesday through predawn Wednesday.  Later Wednesday, "odd" good luck might occur — for example, being "kicked upstairs."   (Promoted by circumstances rather than virtues.)  Chase money Thursday night to Saturday night – good luck accompanies you, and you  might uncover something valuable,or make a very profitable contact Saturday.

     LEO:  July 23 – August 22
Delays, and decisions and shortages (especially at work) end now. You can proceed with any plans to buy equipment or machinery, but don't let it be anything you first saw during the last three weeks — and don't buy before Friday, unless you don't mind mechanical problems or electrical ghosts haunting your new car or excavator or dishwasher. You feel solid Sunday morning, even ambitious, but without a particular goal. This afternoon brings 48 hours of enjoyment and happiness: expect social delights, rising popularity, sexy flirtations, optimism and entertainment. Don't expect everything, though, as this little interval is filled with some difficult aspects, and you're still in a work phase. You might receive a surprise: maybe a lawsuit falls apart, a lover rebels, etc.  Retreat mid-afternoon Tues. to late afternoon Thurs.: contemplate, plan, meditate, rest, and be charitable and spiritual.  Do not deal with civil servants unless you have to. Confine all action to Tuesday PM. Your energy and charisma soar upward Thurs. eve to Sat. night: charge ahead, make contacts, start new significant projects — you're the leader, and, finally, good luck rides with you!


     VIRGO:  August 23 – September 22
Those pesky delays, "no shows" and indecision of recent weeks end now. You might, last week and this one, dream of moving residence or returning to an old 'hood. This will be hard to make anything of for two years, so put it away on the shelf for now. You are in a romantic mood, and the two romance planets (Venus and Mars) are travelling through your marriage sector. You could be wildly attracted to someone — but remember my constant advice: any one you meet before May 10 will NOT be a good marriage partner (nor a good business partner). Sunday is mostly enjoyable, intellectual. Be ambitious this afternoon until Tuesday afternoon; you might have to defend your position to the boss. Difficulties and obstacles fill these three days, so proceed cautiously.  Best time: after supper (PST) Monday to 1 AM Tuesday. Happiness arrives Tues. afternoon to Thurs. late afternoon. Your popularity will grow, you will feel flirty and witty, the future brightens with optimism, and problems will just bounce off your Teflon mood. Best time to act: Tues. PM to Wed. predawn. Retreat from the crowd Thursday suppertime to Saturday night – rest, contemplate, plan.


     LIBRA:  September 23 – October 22
Delays and indecision end now, Libra, especially those that affected your home and family. Work remains hard but also has a sweet, affectionate streak. Your spouse might be cranky or over-worked. If single, you might spy a prospect at work — leave this alone, Libra, it will NOT turn out well. The general accent remains on your home. A mellow, philosophical mood flows over you Sun. afternoon to Tues. afternoon. This little interval is filled with obstacles, so be careful in legal, educational, media, international, cultural and travel zones. Be ambitious Tues. afternoon to Thurs. afternoon. Again, obstacles and frustrations exist, so step lightly.  Your best time for action: Tuesday afternoon to predawn Wednesday.  Social joys, popularity, optimism, entertainment and flirtations fill Thursday eve to Saturday night — all is lucky, and so are you!

     SCORPIO:  October 23 – November 21
Delays in making decisions are over, Scorpio. You can charge ahead now, especially with errands, mail, communications, paperwork and travel. You might be powerfully drawn to a Pisces or another sweet romantic person. Be careful here – romance can be a trap before mid-May. Sexual desires, large finances, medical diagnoses, lifestyle changes, mysteries and investigations fill Sunday afternoon to Tuesday afternoon.  Again, be careful: most things started now will have an unhappy ending.  If you must act, do it after supper Monday  (PST) to   1 AM Tuesday. A mellow, understanding mood flows through you Tues. afternoon to Thurs. afternoon. Best time to act, especially in legal, travel, publishing, educational and cultural areas: Tuesday eve to predawn Wednesday. Your career, community standing, prestige, relations and general business meet an updraft of good luck and smooth progress Thursday eve to Saturday night – charge ahead!

     SAGITTARIUS:  November 22 – December 21
Delays and indecision end now, Sagittarius, especially in monetary zones. However, I wouldn't charge forward on anything before Thursday night. If you do anything Sunday morning, do routine chores. This afternoon to Tuesday afternoon brings relationships. You might be thinking of an old flame — perhaps of a person who didn't quite make it in your initial estimation. Generally, this couple of days are filled with friction and disagreement. Don't expect cooperation. Best time to act: Monday suppertime to 1 AM Tuesday (PST).  Secrets, investigations, heightened intuition, sexual yearnings and important financial actions arise Tues. to late afternoon Thurs.  Again, be cautious – for example, an investment made now could go downhill fairly quickly.  Best time to act: Tues. afternoon to predawn Wed. Thursday eve to Saturday night brings wisdom, media, far travel, legal affairs, cultural and social rituals and intellectual pursuits — and at last, your luck turns upward. Charge after what you want. Someone might want you!

     CAPRICORN:  December 22 –January 19
Delays end now, Cap, and so does your personal indecision. You can be very tempted this month to waste your time in errands and social niceties. Don't. Enjoy Sunday morning/noon. But dig into work this afternoon to Tuesday mid-afternoon. Tackle only routine chores, read instructions carefully, and leave electrical problems to another day. In other words, be cautious. Best time for action: Monday suppertime to 1 AM Tuesday (PST). Your marriage and/or business partnership, your relations in general, greet you Tues. afternoon to Thurs. suppertime. Again, luck is very mixed, so be nimble as a goat. Best time to act: Tuesday afternoon to predawn Wednesday. All week, your charisma and energy remain high, so use these to solve problems rather than launch ventures. Good luck does come at last, Thursday suppertime to Saturday night, as you enter a work interval. You will accomplish your tasks with dispatch. This is a fine time to hire employees or service personnel, or to purchase important machinery or appliances.

AQUARIUS:  January 20 –February 18
Delays end now, Aquarius, especially delays associated with civil servants, institutions and large corporate administrations. So step forward in these areas now (best after Wednesday) — seek management roles, attend closed-door discussions, contact charities or spiritual groups. Keep your eye on the principals of your actions — don't let your primary motive be money/earnings, or you will introduce a 'failure factor.'  Sun. afternoon to Tues. afternoon brings romance, creative or risk-taking urges. Usually, this would lead to joy. However, your luck is so mixed here that you would be wise to remain cautious.  A relationship could even break up.  Best time to act:  Monday night to 1 AM Tuesday (PST). Tackle routine chores Tuesday eve to Thursday afternoon – the aspects are still mostly bad, so don't tackle complicated tasks, and DO NOT buy machinery or appliances. Best time to act: Tues. afternoon to predawn Wed. Relationships face you Thursday night to Saturday night.  And at last, your luck shines!  Jump on any opportunity to merge, relocate, form a business association, or to bid on a deal.

     PISCES:  February 19 – March 20
Recent delays end now, Pisces, especially those that involve your social life and your career aspirations. The general accent falls on happiness, optimism, increased social popularity, and light friendly romance.  If you feel others are skeptical of you, this should end by mid-May. After a wasted morning of running around, Sunday afternoon brings you home and keeps you there (at least in your thoughts) until Tuesday afternoon. Get as much rest as you can during this interval, and count to 10 before you lose your temper.  A gauntlet of problems stymies you. However, you can succeed Monday suppertime to 1 AM Tuesday (PST). Passion, art and beauty, charming children, romance and fluttering hearts, gambling and risk-taking, and creative surges fill your hours from Tues. afternoon to late Thurs. afternoon.  Again, though, the planetary aspects are mostly negative. Proceed with caution. Best time to act: Tuesday afternoon to predawn Wednesday. Oddly, although you are in a beautiful social month, the only run of good luck this week occurs when you tackle chores Thursday night to Saturday night. So dive in and get it done. A good time to buy machinery or appliances (but watch the "start nothing" times Saturday).
THE END