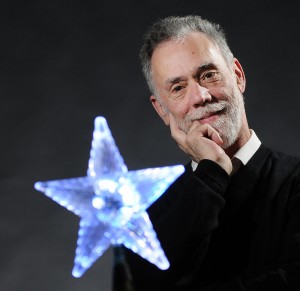 ALL TIMES/DATES ARE PST (Pacific Standard Time Zone). PST is 8 hours "before" Greenwich (England). For example, when it is noon PST, it is 8 pm in England. The "World Clock" in the right margin gives you some clues. (You can also Google "time zone converter.")
START NOTHING: 5:37 am Sun. to 9:41 am Mon., 9:31 pm Tues. to 9:46 pm Wed., and 2:09 pm Fri. to 10:44 am Sat.
PREAMBLE:
Okay, I'll pick New England for Sunday's Super bowl. This is simply based on their names (S.S. versus N.E.P.) so is not hugely reliable.
"When you attack the enemy, let this one cry be raised by all (you) soldiers of God: 'It is the will of God! It is the will of God!" This same man told his soldiers that by killing the enemy they would be granted eternal salvation in paradise, all past sins forgiven. Was it Bin Laden? The ruler of ISIS? No, it was Pope Urban II on October 29, 1095.

Poverty is a crime – a crime of the rich.
I expend a tremendous amount of energy and thought on trying to be ordinary, and I still fail. There is something weird about me – and something incredibly complex in the ordinary life.
When I wrote that Hillary Clinton should not run for President, I didn't mean that she would fail in her goal, but that she is getting old, and once you're dead, a hundred libraries raised in your name are not as real and sweet, cool and moist, as a moment on the back porch. She's actually quite favoured to win the primary, if it's held July 25. But if it's a two-day affair, someone else might surge up July 26.
People with high intelligence have trouble setting priorities: everything is as important as everything else.
Deflation, if it comes and I suspect it will, will last about 4 years. I'm trying to think of a stock or industry to invest in, but can't. One company that survived the Depression, when deflation was much more dramatic than today, was Wrigley's (the chewing gum company). So food, candy, cheap luxuries might be good investments.
You've heard of hindsight, but have you ever heard of blind sight? Scientists have found that even totally blind people can tell, 90 % of the time, whether a marker on a silent video screen is moving up or down. They attribute this to the unconscious, which seems to be able to sense movement it can't see. Some of these experimenters believe mankind had an unconscious mind before he had a conscious mind, that once we operated wholly unconsciously. Hmmm.
WEEKLY FORECAST:

ARIES March 21-April 19
The main accent is on wish fulfillment – of an old wish. Your popularity rides a wave, and entertainment, flirtation, friendly romance, social delights and a bright future, all lift your spirits this month. Remember, start no projects nor new relationships before February 11. Meanwhile, many former friends, groups and "light lovers" return for a second dance. You'll be happy! Sunday offers little result in practical terms, but this is a fine day to go to church or mosque, or just to contemplate one thing: that life is benevolent. Romance strikes Monday to Wed. – your luck soars in games, gambling, sports, art, beauty, pleasure. If a former flame or "friend" has returned, consider seriously if this is The One. (This year single Aries can find The One easily – only resentment, anger or fear inculcated by past events can prevent this. Resentment dissolves luck like acid.) Tackle chores Thurs./Fri., and protect your health with sensible eating, etc. These two days contain many choices – and you'll probably hear from, or approach, that mid-week person. Saturday brings relationships, good ones, everybody's co-operative and gracious. Some Aries will fall in love midweek, call late week, and agree to marry by Saturday – though this is an extreme.

TAURUS April 20-May 20
The main accent remains on ambition, career, prestige relations, and status in your community. Remember, start nothing before Feb. 11. Until then, protect ongoing projects, and/or reprise one from the past, especially in career zones. But DO NOT start a stand-alone business, even if it's a "past idea," and don't work on written tomes or try to re-do a painting or other art – confusion would result. Your dreams and day dreams are sweet Sunday, so settle back, listen to others or read the paper, contemplate, talk to God. Your domestic sphere is highlighted Monday to Wed. This year, to August, is a hugely lucky one for this zone, so healing the family, buying/selling real estate, finding security, ensuring your retirement funds, embracing Mother Nature, all are blessed until August – and this Monday/Tuesday stand out. (Wednesday's "empty of results.") If a former opportunity returns to buy a house, move to a better rental, get in on free family counselling, etc. – grab it. Romantic notions, creative and speculative urges, and just a bit of all-round luck visits you Thurs./Fri. Tackle chores Saturday.

GEMINI May 21-June 20
Love is still an element, Gemini. Some of you might be developing a mild crush, or someone sweet might be developing a major crush, on you. If this is someone you already know (met before Jan. 21) or someone from the past, good. If someone new, it might not last, or become indecisively frustrating. The same "calendar" applies to far travel, international dealings, intellectual pursuits, religion, statistics, publishing and advertising. Start no new projects nor relationships before Feb. 11. Sunday's dreamy and ineffectual. Shop for routine items, watch a great movie. Errands, writing, communications, talk, travel, visits, casual acquaintances fill Monday to Wed. This is your field of luck until August – perhaps you can sell a short story, or travel to a fascinating place (that you might later live in) or replace your entire office's phone/internet system. These are splendidly lucky Mon./Tues., BUT don't start anything new here. You could hear uplifting news Tues. Your domestic scene demands attention – and diplomacy – Thurs./Fri. You might have to choose between work and home. Relationships are like corn, popping up everywhere. Saturday is for love, justice, and beauty.

CANCER June 21-July 22
Emotionally (and in most other ways) all's well all week – you get an easy ride. The general accent remains on mysteries, subconscious promptings (hunches) sexual intimacy, investments, debt and mutual finances, health diagnoses, and research in any area. You will hear a lot of "noise" around these themes, but all you have to remember is this: if it has NOT returned to you from the past (e.g., a missed opportunity returns) or is NOT an ongoing project or relationship (existing prior to January 21) then you should reject it. If you enter, it will be like jumping into a whirlpool – 'nuff said. On the plus side, if an investment, intimate affair, detective project, etc., does return from the past, welcome it. But welcome it after one thought: was this a failure in the past? If so, reject it also. Your energy and charm are at a peak Sunday – enjoy attention, seek gardens, galleries or other places of beauty. (But don't buy a lot, as this is a "dud" day.) Money, possessions, memory and a sensual attraction come Monday to Wednesday. Again, if a bargain presents itself from the past (your past) then grab it; otherwise, buy only routine items. Errands, casual friends, visits, trips, calls and paperwork fill Thurs./Fri. All's well, but be diplomatic or someone might express their ire. Be home, hug the family, Saturday – great, easy, mellow day.

LEO July 23-Aug.22
Relationships, marriage, divorce, romance, adventure, new horizons, relocation ideas, dealings with the public, negotiations, litigation (AVOID THIS ONE) agreements and contracts – these fill the few weeks ahead, and luckily so! (Except lawsuits; also, don't relocate to a foreign country – both yield negative, costly results if you enter before mid-November this year.) However, don't start any new relationships, dealings, negotiations, offers, etc., before February 11. Stick with the ongoing or reprise the past. A former spouse or serious lover might return, especially if you call or signal a welcome (especially if he/she's an Aquarian). Rest, lie low Sunday: a beautifully dreamy, spiritual day. Your presence, energy and charisma surge Monday to Wed., but you still can't throw your weight around – use that confidence and energy instead, to fall in love or convince a sweet person of something. Thursday/Friday bring money – collect and pay old bills. Shop for routine items only. Love's opportunities continue, Thurs. night, Fri. morn (PST). Errands, calls, trips, visits, emails, paperwork, details fill Saturday. Call that person before 3 pm (PST).

VIRGO Aug. 23-Sept. 22
The general accent lies on work, health, dependants, service personnel – an arena that You're very comfortable in. Still, don't start any new projects or large tasks (or relationships) before Feb. 11 – instead, protect ongoing situati,ons/chores from supply shortages, wrong calibrations, mistaken directions, etc. Your hopes and popularity rise briefly Sunday – enjoy, but if you're expending effort, stick to routine. A former work role, boss or chore might return from the past. (The boss might be oddly "impotent," so take care.) Retreat, lie low, rest and contemplate Mon. to Wed. Take care of neglected government-related tasks (e.g., taxes) or institutional needs. Be charitable, spiritual. Don't bother making plans: they'll change. Your energy and charisma surge upward Thurs./Fri. Thursday might start slowly, but both days contain either many opportunities, or many disputes – which, is largely up to you. Buy and sell Saturday, but don't buy anything big, significant: lemons abound. An easy, fruitful and pleasant day.

LIBRA Sept. 23-Oct. 22
The focus remains on romance, adventure, beauty, pleasure, creative and speculative urges, self-expression and talented children. Remember, start no projects nor relationships before February11. An old flame might appear, and might have marriage in mind. Otherwise, remain loyal to those around you – this is the worst time to end a link, as you might later wish you hadn't. Sunday's ambitious, but promises nil results. So relax, dream ambitiously. Social delights, friendly romance, fun with groups and clubs, entertainment, popularity and optimism fill Mon. to Wed. You could fall a bit in love with someone – good! Retreat Thurs./Fri., get to a quiet place, seek solitude, rest, meditate, contemplate. Contemplate how your job is changing, and the love opportunities available to you. Don't make plans, though – stay loose. Your energy and charisma soar Saturday – impress someone, call someone, get out and be seen. A wish can come true this week – probably an emotional or social wish.

SCORPIO Oct. 23-Nov. 21
The domestic accent continues. You remain favoured in career, romance, and pleasure pursuits. Don't start any projects or relationships before Feb. 11. Neglected repairs, old landscaping, might need attention. You could visit old haunts, or see that a house you always wanted is for sale. Tackling these things from the past is okay, be realistic. (E.g., that house might still be overpriced or eaten by termites.) Luck is very jumbled this week, good and bad, so be nimble –but ultimately it's an easy, smooth week. Sunday's mellow, dreamy, loving, but has few results. Be ambitious Monday to Wednesday, especially Tuesday, when you can impress VIPs, or earn a raise. Remember, keep your focus on past or ongoing projects. Happiness, popularity, entertainment, optimism and light romance come Thursday (the morning's illusionary) and Friday. Tackle chores Sat. – but stick to routine, neglected and ongoing tasks.

SAGITTARIUS Nov. 22-Dec. 21
Errands, trips, visits, calls, paperwork and casual acquaintances fill your days. Take care with these, as addresses, figures and meetings can go awry, directions be mistaken, facts lost, etc. Don't start anything new and significant before Feb. 11. Sunday's mysterious yet sweetly dreamy – enjoy it, do nothing. A gentle, understanding mood flows over you Monday to Wed. This year's luckiest themes (scholarship, law, far travel, culture, love, weddings, publishing) are highlighted again mid-week (Tues.). However, stay with what's already started – nothing new. Be ambitious Thurs./Fri. – meet with higher-ups, show them your talents. Guard your reputation. Thursday morning is confusing, might erect a barrier to progress, and the barrier is you. For three years, practice fiscal conservatism. Saturday brings wish fulfillment, popularity, social delights, flirtations, entertainment – you'll be happy!

CAPRICORN Dec. 22-Jan.19
Chase money all week, Cap, without starting anything new. Collect on old bills (and pay your own) work hard, earn overtime, sell unwanted items, contact someone who offered a reasonable deal or job in the recent past. You're lucky in investments to August, but wait until after Feb. 11 to jump. (Or try this Tuesday, though you might change your mind later.) Sexually, you're also hot now, but again, if this is a brand new relationship (met since Jan. 20) walk away. In shopping, stick to routine items until Feb. 11. One exception: if a bargain from the past returns, you're fine to grab it. Sunday's for relationships, but yields little of consequence, so just enjoy others, make no demands. Life's mysteries, sexual and financial urges, detective work, health diagnoses enter Mon. to Wed. – benevolently, so dig in, research, commit to that investment (IF you were dealing with it before Jan. 21). A gentle, understanding mood arrives Thurs./Fri. – it promotes publishing, scholarship, law, far travel and love – after dawn Thurs, not before. Be ambitious Saturday, without, again, starting a venture.

AQUARIUS Jan. 20-Feb. 18
Your energy and charisma remain high. Your money luck is high and growing. Opportunities glow. Life's a bowl of cherries. But don't start any new ventures nor relationships before Feb. 11, or that glow will become an amber warning light. Use your extra energy to handle ongoing projects, and/or to reprise an opportunity from the past. Sunday's dreamy, with few results – tackle routine chores, and meditate/contemplate. Relationships confront you – fortunately – Mon. to Wed. (Relationships are your road to good fortune this year.) You could fall in love: so could the other person. There's lots of laughter, challenge, wit. But if the two of you agree, for example, to take a trip, or to marry, you might later change your mind. Wait until Feb.11 onward to have such a discussion. Life's darker side emerges Thurs./Fri. Dark, but not bad, unless you act before 6 am (PST) Thursday. Delve deep, research, and do commit to an investment or intimate situation, IF either arose before late January. Saturday brings wisdom, learning, travel, philosophy – all's well.

PISCES Feb. 19-March 20
Continue to rest, lie low, research, contemplate – and to clean up your life, to gather up all loose ends, complete chores, to clear your desk. This is important, because from the 18th onward you're going to tackle major projects, start major ventures. Live up to all obligations now, but don't volunteer for anything more. Do your duty, attend policy meetings, be charitable, spiritual. Sunday's romantic, dreamy, but has little of substance…just dream on! Tackle chores Monday to Wednesday – though you might make mistakes, this is a great interval for completing chores (DON'T accept new ones). Stick to routine Wed. Relationships fill Thurs./Fri. You could spy love, or the type you will love in the decade ahead. Work matters might climax now – you might be offered a new job. If it's something you've done in the past, or if it's actually an old job returning, take it. Your wisdom's high, and others know it. Be agreeable, flexible, co-operative. Saturday unearths the hidden, the mysterious, subconscious needs and urges (especially financial and sexual urges) – all's well, even swell!
The End