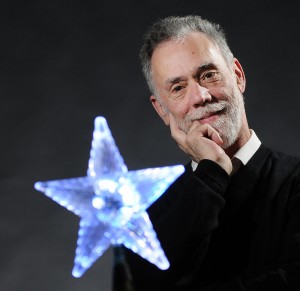 Note: this is NEXT WEEK'S forecast. To read the present week's column, please scroll down to "RECENT POSTS" on the right margin, and click on "August 7 – 13, 2016."
ALL TIMES/DATES ARE PDT (Pacific Daylight Time Zone). PDT is 8 hours "before" Greenwich (England). (As long as Britain is also on Daylight time.) For example, when it is noon PDT, it is 8 pm in England – and 4 am the next day in China.) The "World Clock" in the right margin gives you some clues. (You can also Google "time zone converter.")
START NOTHING: 7:45 pm Mon. to 4:52 am Tues., 2:26 am to 9:34 am Thurs., and 5:21 am to 12:18 pm Sat.
(NEXT WEEK: YOUR YEAR-AHEAD LUCK FORECAST.)
PREAMBLE:
NOTE: I REALIZE ALL MY MEANDERINGS (BELOW, AND IN THE AFTERAMBLE) MIGHT BE CONFUSING, SO HERE IS THE FINAL ELECTION PREDICTION FOR U.S. PRESIDENT, NOV. 8:
GARY JOHNSON HAS THE WINNING CHART. BUT DUE TO THE "NFL SYNDROME" (SEE BELOW) HE MIGHT NOT BE ABLE TO OVERCOME A LATE START AND NO ADVERTISING.
IF JOHNSON LOSES:
IF HILLARY WAS BORN IN THE EVENING, SHE BEATS DONALD.
IF HILLARY WAS BORN IN THE MORNING, DONALD WINS THE ELECTION.
U.S. Politics:
My birth lunar south node (bad karma, unwise decisions, sometimes destiny) is in the middle of Scorpio. The U.S. presidential elections always occur when the Sun's in Scorpio, so I often stumble. In Canada, I have correctly called a few federal elections. But in the U.S., I picked Kerry over Bush. (Though I did predict Bush senior — but before he ran, I just wrote: "bush," or "bushy" and "is like a father."  I thought it meant he had a bushy beard!) So my record is poor. In addition, prediction demands an objective, disinterested approach. But I have been, as you know, emotionally involved in the Hillary-Donald thing for months, so I've lost this objectivity. Please keep this in mind going forward.
Bernie Sanders should get together with Green Party candidate Jill Stein. The two of them could beat the two clunkers now running. Trump's likeable but unstable and a con artist. Clinton is to treason as manslaughter is to murder. So which to pick? I promised I would try to predict the winner after the conventions.
(In the following, I use the words "career sector" to mean the sector that usually determines whether one wins or loses a political contest.)
THE ELECTION PREDICTION:
First, neither Hillary nor Donald possess a winning chart on Election Day (Nov. 8/16). Hillary's charts show a 1-point advantage over Trump (in my way of counting) but only Trump has a planet in a classic "election" position. In addition, Hillary has two birth charts, only one of which can be correct. (Her birth time is either 8:02 am or 8:02 pm.) My preference is to give it to Trump, but by the "point" system, IF SHE WAS BORN AT NIGHT, Hillary takes it. In an effort to overcome my prejudices, I have to give Hillary the astrological nod: she wins in November.
BUT here's a third element: Gary Johnson, the Libertarian candidate, DOES have a winning election chart – lucky Jupiter in his tenth, but only in his solar Capricorn chart. The trouble is, no one knows Gary's birth time, so his rising chart (which could spell defeat) is unknown. For him to win would be a huge, unprecedented triumph, as he now stands at about 9 % in the polls. (Versus 40-50 % each for Donald and Hill.) But astrology is not everything.
The NFL Syndrome: For example, an 8-year old boy could have a "yearly chart" that says he will win hugely in sports. But he still could not compete in the NFL – the unluckiest NFL player could easily defeat him. So Gary Johnson is the "lucky man" on Election Day, but is that enough to defeat two giants?
But, as long as Gary Johnson's (unknown) rising chart does not contra-indicate, I have to, in astrological terms, predict he will be the next U.S. President.
At the very least, Johnson will rise in this election to a new national political plateau and do much better than anyone thinks.
Jill Stein is a Taurus, and has no advantage on Election Day – although, like Gary J., we don't have her birth time, so can't see her rising chart .
For a breakdown of all my reasoning, and the birth charts involved, please see the AFTERAMBLE.
Final Prediction: Astrology says Gary J. wins. (But remember the NFL example above.) Astrology also says (If Gary can't overcome his massively late start and tiny campaign finances) that a PM-born Hillary has an edge over Donald — but also that Donald has an edge over an AM-born Hillary. Which it is, only God knows. My emotions (you know how reliable those are) says Donald wins. So there. Finis.
(For a complete election discussion, please see the AFTERAMBLE, after the Weekly Forecasts.)
WEEKLY FORECAST:

 ARIES   March 21-April 19
This is your last week of pure or intense romance, so dive in before it dissipates. Ditto creative, speculative, beauty-pleasure-oriented and teaching/raising kids projects. That said, the aspects are not the greatest for love, except Tues./Wed., and Sat. pm, so save your good clothes for these intervals. The Tues./Wed. segment brings friends, popularity, optimism, joy – and flirtation. You might have to make a choice between friendly, light romance, and deeper waters. You might fall madly in love. Saturday night's a bit different – your energy and magnetism soar, so you could attract someone, and/or find it easier to woo someone you aren't sure wants you. (Though your energy is high, Saturday is NOT a good day to start new projects. Even a new love formed now might have a short existence.)  Earlier, Sun./Mon. tweak your ambitions, bring good luck in career, business and prestige situations. Good chance to swell your bank account by excelling in work. Two things: guard against deception or self-deception Sun. morning, and don't show your rebellious side Mon. Retreat to rest, think, plan and "find your center" Thurs./Fri. – don't tackle major chores Thurs. nor pre-dawn Fri. (PDT).

 TAURUS   April 20-May 20
The focus remains on your domestic situation, family, parent/kid relations, security, real estate, retirement prospects, gardening, nutrition, and soul. (By next week, you'll begin a new, expansive, perhaps romantic trend, so get your rest now.) Sunday/Monday are mellow, compassionate, wise; you can succeed at far travel, international affairs/contacts, media/publishing, religion/philosophy, etc. Profound ideas and insights come. Be careful with "darker things" (such as secrets, collusion, etc.) Mon. afternoon/suppertime (PDT). A fascinating sense of being loved, or of love's seductive magic, floats with you both days. Your career, worldly standing and neighbourhood reputation, your interactions with parents, bosses, VIPs and authorities are beautifully boosted Tues./Wed. Grab a rung on the career ladder and never let go. (Until you spy a higher rung.) Your hopes, wishes and popularity rise briefly Thurs. mid-morn to Sat. noon, bringing optimism, happiness, social joys and good luck – but in the midst of difficult circumstances. In other words, little will go right, but you'll be so buoyant you won't care. Retreat Sat. noon for a weekend of rest.

 GEMINI   May 21-June 20
Errands, light chores, details, paperwork, conversations, short trips, casual friends and media fill this week. You handle these things easily, almost enjoy them. Be curious, read, ask questions – facts uncovered now can aid you later. You're swimming in deep waters Sun./Mon., and luckily so – you can advance in finances, investments, debt, sexual intimacy, revelation of the occult (e.g., the meaning of dreams, psychic matters, even "detective stories") medical diagnoses, lifestyle alterations, etc. Research, dig deep, reject surface appearances. Be cautious Mon. afternoon/suppertime (PDT) – there's a risk of illegality or "friendly interference." Very late – a new home? Profound thoughts, gentle love, wisdom, far travel, legal, social rituals – these flow to you Tues./Wed., with splendid luck. Plunge in. A friend could become a lover. Your career, relations with bosses, parents, VIPs, worldly standing, and ambitious efforts stand out Thurs. morn to Sat. noon. Proceed carefully Thurs.: difficult circumstances, disappointments prevail. Friday's fine. Social delights, Sat. night. You'll experience heightened intensity in relationships now to late September: can be love, can be enmity; but in both cases, you'll be hopeful.

 CANCER   June 21-July 22
Continue to chase money, Cancer – give it one last big push this week, before the trend ends. Seek partnerships or opportunities Sun./Mon. Seek funding, or invest, Tues./Wed. Your work scene intensifies now to late September, so keep up your health, too – good habits necessary. Friends, communications and travel remain fine, mildly lucky and affectionate all August. Relationships fill Sun./Mon. – with splendid luck except Mon. afternoon/supper, when a "prideful" disruption could occur (careful driving, too). Tuesday/Wednesday steer you into deeper waters: intimacy, commitment, investment, decision on a life course, major surgery, etc. Be a detective; research. These first 4 days could spark a sexual affair – a rewarding, good one if everyone's honest, moral (e.g., no extra-marital affairs, etc.). Inheritance or other treasure might "appear." A loving, peaceful, wise mood lifts you Thurs. mid-morn to Sat. noon. Be careful Thurs., seek progress Fri., in such matters as far travel, religion, love, social rules, law, and learning. Be ambitious Sat. night.

 LEO   July 23-Aug. 22
Your energy, charisma, magnetism, effectiveness, timing and clout remain super-high, Leo. Tackle chores Sun./Mon. – you'll dispatch them with aplomb, but be cautious Mon. afternoon/eve, in driving, legal matters, and relationships. Continue to start new projects, seek significant contacts, and revel in love/romance/self-expression Sunday through Wed. After this, starting something new will be like lighting a fire in a straw boat on a lake – eventually, it must extinguish. If you're attracted to someone, make your play, especially Tues./Wed., when opposites attract or an exciting meeting "just happens." Both of you could fall madly in love! (NOT someone you were first attracted to last week, if it applies. That person/circumstance would only hurt you.) (If married, use Tues./Wed. to seek business opportunities and associates, or to deal with the public, or to suss out relocation sites.) Secrets and mysteries, sexual yearning and financial (investment) urges call you Thurs. mid-morn to Sat. noon – these might go well after Fri. dawn (PDT) but they won't Thursday. Time your actions accordingly – and don't risk a lot. Sat. night, love, understanding. Now to late September, your romantic prospects flare with passion and fire.

 VIRGO   Aug. 23-Sept. 22
This is your last week of seclusion and weariness, Virgo. Soon, your energy will soar, and you'll start a new (money-lucky) personal year. (Your personal year always starts on your birthday.) But for now, continue to rest, meditate or contemplate, plan, and catch up with neglected duties. Romantic notions and creative urges seduce you into a kind of "beauty-pleasure" trance, a poetic trance, Sun./Mon. You could sip at the delicious fountain of love's fantasy Sun. morning. Caution Mon. afternoon/supper: with driving, investing, and health. Tackle chores Tues./Wed. – you'll accomplish an admirable pile! Eat, dress sensibly. . – you'll accomplish an admirable pile! Eat, dress sensibly. You could meet a destined friend or lover (Wed?). Relationships fill Thurs. mid-morn to Sat. afternoon – testy and impractical Thurs. (DON'T invest); workable Fri. Mysteries and very sexy strangers enter Sat. pm. You might have a more "involved" night than you anticipated!

 LIBRA   Sept. 21-Oct. 22
One last week of being a party animal, Libra. If you're not into parties, you'll still feel the great uplift of popularity, social delights, flirtations, optimism, and luck. (This comes at the end of a quiet, non-popular year. In September, you'll start a new year of great personal expansion and luck.) You'll certainly be busy, now through late September, and could meet a potential life mate in a casual, friendly was. (Or, oppositely, you might decide that a mate prospect is just too casual, the passion not deep enough.) Be domestic Sun./Mon. Embrace the kids, garden, walk in a park, redecorate/paint, buy beautiful items for the home, work on your retirement plans, etc. All goes well except Mon. afternoon, when stress could cause disruption – a fender-bender, a hangnail, or an argument, etc. Love blossoms big as a rose Tues./Wed. Jump in – the only "obstacle" is that your charisma isn't as high as usual, so you might be settling for "second best." Someone at your door, standing on your porch, might impress you deeply, in a mysterious way. Tackle chores mid-morn Thurs. to Sat. noon. Proceed cautiously, especially Thurs. Work hard Fri. Saturday night might bring a workable attraction – but I suspect its lasting power.
Your career, worldly standing and neighbourhood reputation, your interactions with parents, bosses, VIPs and authorities, are still in focus – though this is the last week of these for a while. Do all you can to raise your position, impress bosses – but I would be leery of starting a new project now, as things (the large flow of forces and circumstances) are ending rather than beginning. Money flows swiftly to you until late September – that aids your career/compensation efforts this week. But be careful not to outspend even your increased income. Sunday/Mon. are for errands, communications, writing, messaging, paperwork, details, short trips – all's fine, but be cautious around electricity/computers, drive carefully and breathe deeply Mon. afternoon/suppertime. Your home tries to grab your attention Tues./Wed. – and you should be grabbed, as your luck here is splendid these two days. Don't start huge projects (as Mercury retrogrades late August) but do know anything you start now and finish in 2 days will succeed – gardening, landscaping, painting, etc. Give your soul some time, too. You might face a choice: home/family, or career/outside world. Romance calls Thurs. mid-morn to Sat. noon, but success will be slim Thurs., "quiet" Fri. (In general, huge deep infatuation is neither good nor workable before next May.) Tackle chores Sat. pm.

  SAGITTARIUS   Nov. 22-Dec. 21
The focus remains on intellectual, philosophical, religious and similar pursuits. Cultural participation and learning, far travel, legal affairs and media involvements fill the week ahead. If you're planning any of these, hurry to act – best before Thurs. Chase money Sunday/Monday – cultivate clients, angle for a pay raise, sell unwanted items, etc. Luck is with you, except Monday afternoon/supper, when romance won't work, and stress could lead to a temper tantrum. Errands, calls, messages, paperwork, casual friends, trips and visits fill Tues./Wed. Your path is clear, so march ahead. A new love opportunity might stun you Tues. All four days, Sun. to Wed., "destiny" might help out your bank account. (If you're a very emotional, earthy or watery Sage, these four days might bring true love.) Head for home Thurs. mid-morn to Sat. afternoon – but home will be no idyll. Control your temper Thurs. Friday's fine. Romance – maybe BIG romance, Sat. pm. Now to late September, your romantic and sexual magnetism simmers: someone will respond.

 CAPRICORN   Dec. 22-Jan. 19
You'll remain in the depths one more week, Cap. "Depths" can be a good place – this is where your intuition surges, and you can make excellent investment, lifestyle, health and relationship decisions/commitments. (Make these before Thurs. for best results.) (However, avoid tempting or dangerous depths now to late September, e.g., pushing physical limits, engaging in an extra-marital affair, swimming beyond your boundaries, attending biker clubs, etc.) Your energy and charisma soar Sun./Mon. – start projects (ones you can finish before the end of August) see and be seen, make contacts, tackle goals you formerly found intimidating, etc. Take care not to kick over the milk pail at home Mon. afternoon – ruffle no feathers. Chase money Tues./Wed. – really chase, charge after bigger sources, as you luck is very high here, both days. "Destiny" can bring you a good love anytime Sun. to Wed. Errands, trips, communications, details and paperwork fill Thurs. mid-morn to Sat. noon. These hit obstacles Thurs. (and an embarrassing secret might come out). So act Fri. Do only routine chores Sat. am. The pm nudges you to retreat from the fray, for a quiet, restful weekend.

 AQUARIUS   Jan. 20-Feb. 18
One more week of honest, open relationships, Aquarius. (After this week, you enter a month of the deeper, hidden side of relationships, where the money and the intimacy – and the revelations – exist.) If single, you could meet a life mate. (More on this is a sec.) Lie low, rest and contemplate Sun./Mon. These days flow smoothly, except for Monday afternoon/supper (PDT) which might bring some tension, even a driving accident or losing argument. Your energy, effectiveness and charisma soar Tues./Wed. – get out, meet and greet, start significant projects (but realize a storm of delay and indecision comes for three weeks, starting Aug. 30, so choose projects that you can finish before that date, or ventures which will not be "active" the first 3 weeks of September). These two days are very fortunate, could even lead to true love, even marriage. But remember, half of good fortune comes from work, efforts – and courage to start or approach someone. Do so! Chase money – or more properly, protect your money and possessions – Thurs. mid-morn to Sat. noon. Best time for success: Fri. dawn to Sat. pre-dawn. Get out and have a bit of fun Sat. night.

 PISCES   Feb. 19-March 20
One last week of chores and minor nagging health concerns. (Next week brings freshness, relationships and new horizons.) You have entered a zone in which bosses, parents and authorities can be temperamental, dictatorial, until September's end. (On the plus side, they might pay you more while gnashing their teeth!) This week, you tend to co-operate with these higher-ups, so use this time to meld your work efforts and your money/income efforts. E.g., ask for a raise, more work, etc. Sunday/Monday bring wishes, social joys, optimism about the future, flirtations, and entertainment. A wish could come true, especially about a relationship – be outgoing, approach others. Careful Mon. afternoon – don't argue about money, nor spend any serious cash. Retreat Tues./Wed. – rest, examine, contemplate, plan. Deal with governments, institutions and advisors. Good luck flows in almost every direction. Your energy and charisma return Thurs. mid-morn to Sat. afternoon. You're in charge, but be so wisely. Thurs. holds disagreements over money, or a rash act. Defer to others. Friday's more productive. Still, don't start major new projects – they'd be too hard to finish/close before a Mercury retro throws all awry (Aug. 30 onward). Money luck, Sat. night.
The End.
AFTERAMBLE:
The American Election:
HILLARY:
At present, Clinton looks like a landslide winner. But she, unfortunately for an astrologer, has two birth times. Some sources have her born at 8:02 am Oct. 26, 1947; other records state 8:02 pm.
The 8:02 PM birth time seems more accurate, as this shows a very ambitious birth chart, and Hill is certainly ambitious. Look at her Moon degree in the 8:02 pm chart, delineated by Carelli, an Italian astrologer:
"A drab mind, a limp will, impractical ideas, though not devoid of exactitude and care of details; a disciplined and rigorously methodical nature. The native obviously can be of great use in subordinate positions, whereas if left to herself she will soon lose courage, become listless and misanthropic, and drift aimlessly.
"…the native might be forced to wander at random and to feel desperately lonely in the very midst of human throngs."
Does that sound like Clinton? Lonely in crowds, exactitude, disciplined and methodical nature?
If she was born at 8:02 AM, her Moon degree isn't as good:
"The native will play fast and loose with life…and thus speed her ruin. In a female nativity this degree will promote immodesty if not shamelessness….may be harmless…but she is likely to exert a more or less dangerous charm over everyone. Wedlock…will prove a convict's chain to the native, which…will not be the native's fault alone." Does this sound like Hillary?
Her Sun degree, which remains the same in both charts, is delineated thus: (again, by Carelli):
"…strength, sturdiness, wide mental range…individually marked character, strong soul…mentally great head, much humanity and plenty of power, but is cautious, reserved…though…her wrath will know no bounds if she is roused…her grudges can hardly be smoothed over.
"Sturdiness may lead to stubbornness…huge strength into high-handedness…swelled head…may be obsessed with the idea of death…or mystical contemplation of the next world."
By her 8:02 AM possible birth time, on Election Day (Nov. 8) the Lunar North Node (good karma, usually) sits in Hill's career sector, and leans on her popularity sector. Give one point +. No birth planets in the career sector in the Placidian system, but Saturn sits smack on the career line in an equal-house system = Minus 1.(This Saturn also hints that she might take a career-ending fall, e.g., via the FBI, a legal matter, or international event. Saturn 10th often means "the ruler's downfall.") Jupiter in 1st = + 1. Moon 4th = – 1. Sun 12th = + 1. Total = + 1.
By her 8:02 AM birth, her solar return for Oct. 26 2015 shows growing popularity during the 12 months BEFORE her 2016 birthday, which occurs just before Nov. 8, Election Day. (Solar returns describe the person's year ahead.) Hillary has Neptune (her Moon ruler) in the career or "ambition" sector. But her popularity sector also holds the lunar south node, hinting that all her popularity comes to naught.  Her Sun ruler, Pluto, is in the 8th, a hidden sector that makes expressing herself difficult. Pluto also hints at crime, secrets, and her stubborn refusal to admit anything. Some months ago I wrote here that Hillary should not run, she should enjoy life on the back porch, be a grandmother. This solar return bears that out – both Jupiter of great good luck, and Venus, of mild good luck ,(and Mars with Venus ='s romance) sit in her sector of hibernation, sleep, rest, contemplation, home, garden, etc. (No points, as no election yet.)
By the 8:02 AM birth, her solar return for Oct. 26, 2016 (covering Election Day, Nov. 8/16) shows nothing in the career sector. Give – 1. The ruler of career is in the sector of rest, quitting, the end. Give minus 1. The south lunar node (bad karma) is in the sector of public response. Minus 1. (Though this could mean the public is losing, entering a trap.)
Total: – 2. (– 3 + 1 from the Election Day chart = -2.)
Total of both AM charts: – 2.
By her 8:02 PM possible birth time, on Election Day the Lunar South Node (usually bad karma) and Neptune (her Moon's ruler) sit in Hill's career sector. Unfortunately, I can't give a + or a – here, as Neptune is a plus, usually, and the south node a minus. But the south node could put Hill in the White house, not as a reward but as a trap, a punishment, because it has other, difficult karma to deal out, perhaps to Hillary, perhaps to the whole nation. Points = 0.
By her 8:02 PM birth, Hillary's 2015 solar return (operative until Oct. 2016) shows tremendous ambition, rewarded with good luck, popularity, and wisdom. Were this the 2016 chart, she would win this election hands down, as she appears to be doing so far (ahead of Trump by 10 points). She should also be drawing larger and larger crowds, as Venus, her public planet, is in her popularity and social area.
By her 8:02 PM birth, Hill's 2016 solar return (operative on Election Day) is a real tough one for a poor astrologer to suss out. Venus in her career sector: plus 1. Saturn in her career sector: minus 1. Jupiter, Mercury and Sun in her 8th: inability to express herself, but also rewards from crime, manipulation, and structural organization: neutral. Moon and Lunar north node in her public sector: plus 2.
Total: + 2. (+ 2 – 0 from the Election Day chart = 2.)
Obviously, the 8:02 PM birth time favours Hill's election, whereas the 8:02 AM time would almost ensure her defeat.
DONALD:
On Election Day, Trump's chart holds nothing in the career sector – in the sky. But in his own chart, Uranus, Lunar north node (good karma) and the Sun sit in his birth career sector = + 1.Moon in his public sector = + 1. Sun and Mercury trending toward his 4th = minus 1. Neptune and south node (bad karma) in his public sector = minus 2. (These are his habitual gaffes.) Jupiter returning to its birth position might make this = + 1. Total = 0.
Donald's solar return for June 13, 2016 (covering Election Day, Nov. 8/16) holds Uranus in the career sector = +1. Mercury, Sun and Venus in the 11th (this is his "base," his loyal followers) = + 1. Moon near the bottom of his chart = -1.
Total: + 1 (0 + 2 – 1.)
SO, ASTROLOGY SAYS:
Gary Johnson will probably win. He would be certain to win if he had a bigger start, i.e., was in the primaries or otherwise gathered a national party around him – which he does not have. It's the 8-year-old boy in the NFL situation: no matter how lucky the boy, the average NFL'er is three times his size and ten times stronger. Even good luck can't overcome insurmountable odds. (Although, again, his rising chart is unavailable.) Even if he doesn't win, his national profile will soar upward. If I were betting, I'd put some money on Gary, just as a long shot.
IF GARY DOESN'T WIN:
If Hillary was born in the morning, Donald wins.
If Hillary was born at night (which I think probable) then she might win. Donald's chart is a more classic "win the vote" chart than Hill's, even though it has one less "+ point." If Donald "tames himself" now to Nov. 8, I think he will win. (Losing, if she does, will be Hillary's biggest doorway to happiness.)
So I'll take a big chance: Donald will be the next U.S. President if Gary Johnson loses. (However, if Donald keeps making these gaffes and ego-maniacal twists and turns, I'll quietly sneak out the back door before the election begins, and go live in Siberia.) Much of Trump's problem is the tendency to skip over his cogent argument, to express only the dramatic – and the shocking, to the P.C.'ers. For example he caused a firestorm of protest when he disparaged the Khan family's grief over their son, dead in Iraq. If Trump had thought a minute before tweeting, he could have said, "Yes, you lost a son and I am deeply sorry – but it was Hillary's vote that sent him to Iraq and caused his death, I didn't vote for Iraq." Thus he could have shut Khan up, and dinged Hillary at the same time. He needs more sleep.
The Final End!