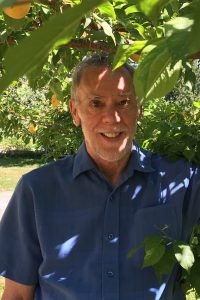 "NO DOUBT THE UNIVERSE IS UNFOLDING AS IT SHOULD."
       ~ Desiderata
HI EVERYONE: I'm thinking of monetizing this blog.
Would you pay for a yearly subscription?
If so, how much seems fair to you?
Please email your opinion to: suningem@gmail.com.
I can't promise to answer every one, so thank you beforehand for letting me know what you think.
Please Note: If you are viewing this on a mobile phone, the Translate buttons and World Clock will appear at the bottom of this site.  (请注意:  如果您在手机上看到这一点,翻译按钮和世界时钟将出现在这个网站的底部。)
All times/Dates are PDT – Pacific Daylight Time zone. PDT is eight hours before Greenwich England (BDT). For example when it is noon PDT here, it is 8 PM in England – and 4 AM the next day in China. You can Google 'time zone converter' for your own zone.
START NOTHING:   3:56 pm Sun. to 10:31 am Mon., 2:46 am to 9:50 pm Wed., and 0:09 am to 5:51 am Sat.
PREAMBLE: None, but the AFTERAMBLE (located below the Weekly Forecasts) looks at Charles/Diana and Megan/Harry marital matters, "16th" births, stock markets, Canadian marijuana legalization, and a rare, significant indicator of the U.S.A.'s luck going forward.
***   ***
WEEKLY FORECAST:

     ARIES:  March 21-April 19
The accent remains on home, kids, security, birth, garden, nutrition, stomach, soul, and Mother Nature. Be relaxed, restful. This is a good time to cultivate new beginnings, and to cull projects and relationships that are stale, withered, empty. You feel hopeful Sunday — and right into November.  Your mood is "teflon" — good, but don't change your life based only on optimism. A female has good advice, if you listen. All week, a romantic, creative streak keeps you gently happy. Withdraw from the clamouring crowd Mon. mid-morn to Wed. night. This is a splendidly successful interval, especially Tues. Spirituality, charity, investments/loans, research, dealing with gov't or "head office" — all go well. Your energy resurges 10 pm PDT Wed. to dawn Sat. Use this boost in charisma and clout, vim and vigour to be a leader, to solve problems and to make a bid to climb the career ladder. (It's a choice: climb or have someone step on your fingers.) Home and real estate, investments and "secrets" bless you. You might have a minor argument — or a good laugh — over a child/education, creative, love, friendship or pleasure matter. All's well that ends well, and this interval does, with affection. Seek bargains, and earnings, Sat. Good until 3 pm PDT, then obstacles, "unfound items" prevail.

     TAURUS:  April 20-May 20
A good, easy week, Taurus, with a possible "treasure chest" awaiting you before Thursday! Yes, bosses and parents are snarly, impatient now to November. Both Sunday, and late week, Saturday, emphasize this trend. On the other hand, you have an ambitious streak — and a subtle, complex control over your career — for the next 7 years.  (Just don't try to make huge advances before Nov. — few of them would work.) Your lucky focus for 2018 lies in: 1) relationships and; 2) what those relationships contain or make grow, in financial, intimate, lifestyle and health zones. In 2019, # 2) will predominate, in hugely lucrative ways!  (Or pregnant ways for young couples.) Sunday offers a  choice between tough career zones, and an affectionate home situation. You choose. Wishes come true 11 am PDT Mon. to 10 pm Wed.   Your popularity blossoms, optimism runs through your veins, flirtations and social joys, entertainment and all-round good luck bless you for 3 days! If you're single, this is a fine time to approach someone who attracts you — esp. Tues. (first half best, PDT). In business, you could make an enviable deal/agreement. Retreat, rest, pray and think, review and plan, late Wed. night to dawn Sat. This interval isn't so easy. Neglected chores or difficulties might face you, especially in legal, travel, educational or cultural venues, so tread carefully. Mainly, get your rest — struggles will end well, with family affection. Be a leader Saturday— do what you know is right. Be diplomatic Sat. night — sidestep a career/boss or reputation problem — this isn't the time to tackle them, but to recognize them. Earlier this day, you solve one of Thursday's problems.

     GEMINI:  May 21-June 20
In general, Gemini, chase money and bargains, memorize and learn facts. If single, enjoy a sensual interlude (or two) — but state your intentions honestly, don't use someone just to keep your hormones active. You'll feel comfortable, secure and curious/communicative all July. You might work on a communications/media/publishing or travel project that will be delayed late July to August 18, then resume. This is a fairly major project — to succeed, stick with short things (e.g., news articles), local travel, rather than going where your biggest optimism nudges you, into long-form media (e.g., books) or far distant travel. Stay OUT of legally dicey zones (until November). (No plagiarism!) Sunday's mellow, wise, might tweak your heart with love's hint. Be ambitious, practical and energetic 11 am Mon. (PDT) to 10 pm Wed. Display your skills, present a proposal to a parent or boss, contact VIPs — you could hit a work or career jackpot, or at least impress higher-ups in a way that will lead to future benefits in 2018/19. Tuesday's best. Late Wed. night to Sat. dawn (PDT) brings happiness, joie-de-vivre, social delights, entertainment, and buoyant popularity. Problems exist, especially in financial, sexual and health zones, but they'll hardly dent your up mood. Nice conversation/trip Thurs. afternoon. Retreat Sat. — rest, snooze, contemplate — but don't make new plans. Do nothing unethical — temptations hover around you. Drive carefully. All's well if you relax.

     CANCER:  June 21-July 22
Your energy, luck, charisma, effectiveness and clout remain at a yearly high, Cancer. Your money luck stays high, at least for this week. (Earnings and purchase luck — avoid making new long-term investments before November. Short-term dabbling, i.e., buying/selling, "trading" is fine, even profitable. Remember this Sunday, when secrets, finances, lust and greed sing your song.)  Now through early September, many discussions, much paperwork, arise in money areas. If you're single, use you heightened energy and magnetism to attract potential mate(s) — they're around, more than usual!  In fact, they're in your orbit Mon. to Wed. Tuesday's best — romance, creativity and a risk-taking mood mingle with wisdom, gentle love, mental compatibility. You might fall in love, or cause someone to fall for you. Don't be shy! Get ambitious late Wed. night to dawn Sat. This interval won't be easy on relationships, especially partnerships and spousal harmony. Just plod through, be diplomatic. You can make some good moves in career, prestige relations, 9 am to 3:30 pm PDT Thurs. — and Fri. night. It's a "most roads lead to money" influence. Saturday becomes wishful, joyful, social and celebratory. Optimism prevails, flirtations come your way. But back off this evening: someone's angry, and he/she could upset your income/ambition plans, dent your reputation (sexual) or get in the way of an investment (good!) or talk you into a bad one. Reject impulsive action.

     LEO:  July 23-Aug. 22
Continue to lie low, recharge your physical and emotional batteries, be charitable, spiritual — if you need charity, you can find it now. This is a good month (to July 22) for retreats, spas, a restful vacation, hospital stays — and dealing with the gov't. Your personal charisma remains strong this week, so others will want to see you. (You might notice that others are also treating you with intensity — could be anger, even outbursts, but could also be that they're attracted. This lasts until mid-November. Same period, you'd probably be better off, long-range, if you don't form a significant new bond. Last Saturday [June 30] and this week's Sunday emphasize this relationship trend. If someone confronted/approached you Saturday, that's the type of interaction I'm trying to describe.) Relationships end well Sunday pm. Secrets, detective work, large financial actions, lifestyle changes, medical procedures, and physical attraction(s) fill mid-morn Mon. to 10 pm Wed. PDT. Your luck in investments, especially in real estate or food-related industries, is splendid (esp. 1 am to 1 pm Tues. — but the whole period is blessed!).  A mellow, gently loving, understanding mood comes over you late Wed. night to Sat. dawn. You'll need that mellowness to deal with some obstacles at work. Someone wants to break away. Still, you can succeed, especially in cultural or intellectual matters, Thurs. mid-morn to mid-afternoon. Be ambitious Sat. dawn onward — slow, steady wins the race. Avoid arguments, confrontations this eve, night.

     VIRGO:  Aug. 23-Sept. 22
A happy week, Virgo! Your social life soars — and confidential, private relationships go well, too. Someone might want to be alone with you. Between now and early September, many discussions take place behind closed doors — only here, perhaps, can you truly express yourself.  (Which might be necessary, considering that your work or workplace seems to have a rich vein of change and/or secrecy running through it, until late Autumn. Secrecy about a power move? Finances? Sexual attraction?)  Sunday emphasizes these work/secrecy trends. It ends affectionately, or with a wee "win" but realize that, until November, all these workplace trends need careful, thoughtful, and angelically ethical treatment. Relationships with your equals populate Mon. mid-morning, to 10 pm Wed. PDT.  (Realize this: your equals are not like you. The best of these "others" are shy, psychic, intuitive, passive, dreamy, indecisive — and consider logic an ephemeral thing, like straw in the wind.) If single you might meet a very compatible, exciting person — say yes, approach, don't retreat! If you're married, look for opportunities – perhaps at a short distance – in work, career, prestige relations, love, relocation, negotiations, contracts, and public dealings. All succeed, boosts your optimism. Deeper waters, commitment (financial or intimate) research, medical and lifestyle choices — these fill late Wed. night to Sat. dawn. This little interval is not splendid, but studded with little obstacles and irritations, particularly in romantic, creative, gambling, work and "secrets" zones. Still, you'll end with a satisfied feeling.  (In fact, it will be hard to dent your happy mood all week!)  Saturday's wise, far-sighted, loving — but avoid that argument (over those "secret" things?) in the pm.

     LIBRA:  Sept. 23-Oct. 22
Cultivate your ambitions, Libra. (Until late July.) You remain hopeful and social — strongly this week, but in a way right into early September.  (You'll be mulling over your social connections for this period, especially in August. If you're single, you'll be optimistic about a love/wedding, but also "confused' late July to mid-August. This might reflect "delays" in a romantic entanglement, which might have grown to contain a fair amount of intrigue.) You remain intently romantic — questions are, 1) is it a healthy attraction, and 2) have you revealed it, or is this going to remain your secret?  (If the last, there's no harm in not engaging.)  Speaking of romance, that's Sunday's main theme, though something might or might not happen. You'll like "window shopping" for items of beauty. Children amuse. Tackle chores and protect your health mid-morning Monday to 10 PM Wednesday PDT. This is a superb interval for accomplishing tasks, but even more for earning extra money or a pay raise and generally showing higher ups what you can do. Charge ahead without fear, especially Tuesday —you will succeed! Relationships confront you late Wednesday night to dawn Saturday. This won't be easy, but relations in general will end well, even affectionately, by Friday midnight (PDT). Disagreements between friends, domestic problems, choices between private love and social friendships — these need care. Saturday is sexy, mysterious, and nudges you to make an emotional or financial commitment. Don't!  Sidestep a (romantic? spousal?) tiff Saturday night.

     SCORPIO:  Oct. 23-Nov. 21
Your general mellow, pondering mood continues through most of July, Scorpio. Higher-ups, parents and authorities favour you — very much this week, then a little bit all the way into September. (They will be indecisive about you and your efforts, and about how to respond to your proposals/ ambitions in late July to mid-August, then will probably give you a green light.) Friction and impulse continue to scratch at your domestic peace, also till mid August. You can experience this Wednesday/Thursday and Saturday night this week. Your best approach? Be gentle and realize a lot of this Is simple huffing and puffing — which you don't need to engage in. You might start working on your home, but make sure any renovations, landscaping or decoration projects can be completed before July 22. These domestic issues arise Sunday — though perhaps more as an idea, impulse, than in real action.
Themes of far travel, higher education, internationalism, intellectual, cultural and media involvement float over this week with a gentle, benevolent spirit. Romance, creative surges and risky urges, charming children and life's beauty wash over you mid-morn Mon. to 10 pm Wed., PDT. If you're single and want love, get out and find it, esp. Tues. Your love luck is high, potent! Some will agree to marry. Tackle chores late Wednesday night to Saturday dawn. This interval is not easy — prepare for problems, especially in communications and transport. Thursday afternoon opens the door to productive career discussions. Despite struggles, you will end with a satisfied feeling late Friday night. Saturday brings relationships: the old ones are the best. But this night is more likely to bring contentious meetings. Sidestep belligerent individuals.

     SAGITTARIUS:  Nov. 22-Dec. 21
Deep and important occurrences and opportunities arrive this month, Sage. You might be caught in a dilemma: do you commit to a deep action that could change your life, or do you proceed on a light, routine basis?  I lean toward the former, but cannot really tell you which is a better road. Perhaps your own pondering can supply the answer, as you are in a benevolently wise period through early September. In fact, you will be mulling over many aspects – especially the ethical or legal ones – of your partnerships, associations, and opportunities. If you want to start something in this area of relationships or of intellectual, legal, cultural or publishing interests, start soon, as the last week of July begins a phase of indecision, backtracking and confusion.
Sunday is sweet and casually friendly — a good day for a short trip or visit. Be home or in the neighbourhood mid morning Monday to 10 pm PDT Wednesday. This is a splendid interval for solving domestic problems and creating great things in repairs, renovations, decorating and landscaping, buying furniture, etc. (But do not start renovations which will last beyond July 22.) Also a good time to buy real estate —Tuesday's best. Or give the kids an adventure! Your loving side emerges late Wednesday night to Saturday dawn. You feel romantic, creative, and ready to take a risk. DON'T do that last one, as losses are quite possible. Friends might argue or someone might challenge your beliefs. That's okay, you know what's true and right. If you need to agree with someone, or want to touch base with a romantic partner (or spouse) try Thursday 10 am to 3:30 pm PDT. Saturday is for work: might as well get at it. But take care Sat. night when tools could bite, machines rebel, and/or your temper could flare.

     CAPRICORN:  Dec. 22-Jan. 19
Relationships fill the months ahead, Cap. Be eager to join yet diplomatic. Other people now hold the keys to advancement and opportunities. Negotiate, seek agreement, face the public, ponder (or engage in) relocation. The zone of real power, of commitment in sex and finances, of life and death, of research and valuable revelations/discoveries — this zone favours you strongly this week; and in a legal or loving (and certainly talkative) way until early September. But if you are going to make a commitment, do it well before the last week of July, or wait until August 19 onward. Yes, money continues to pour in, and if you aren't careful it can pour out as fast or faster — save! Be cheap until mid-November.
Chase money Sunday, look for bargains. You might purchase a luxury item which later grows in value. Easy chores, paperwork, calls and messaging, errands, trips and visit and casual acquaintances fill mid-morning Mon. to 10 pm Wed. PDT.  This is such a lucky and productive few days that it seems almost a shame to waste it on mere errands and paperwork. But your communications can lead to wishes come true, a wider and more gratifying social circle, even a friendly romance. Hint: pick whatever you want to succeed in (e.g., career, or wild animal collecting) and communicate with those who can help you do that. Home, family, security, garden, nature — these call you late Wed. night to Saturday dawn. This run isn't easy, but you can make it so by relaxing and letting things slide. Or, you can conquer like Attila, but this could raise hidden resentment. A quiet, affectionate moment Thurs. pm. Saturday's romantic, creative, pleasurable until late afternoon. This night might begin a fight — rise above it.

     AQUARIUS:  Jan. 20-Feb. 18
Work, work, work — July fills with chores and the need to protect your daily health. Eat, sleep and dress sensibly. You might buy tools or machines now, or hire service people (e.g. plumber, employees, gardeners). Do this well before July 22.  (As the 25th to mid-August brings lemons, both in items and in new people.) Despite all your work, others have treated you with grace and  warmth since mid-June, and will do so this week. But a new note has entered: now not only general affection, but actual potential love, one-to-one bonding (in business, also) will hover around your relations with others into early September. (Remember, your sexual magnetism, impulsiveness and assertiveness, are at a rare high. You'll assert with words more than action. But if you're too assertive, you could stir up opposition, refusal.)
Your energy and effectiveness hit a high note Sunday. Show someone that you like/love them, perhaps by buying a nice little doodad. Dive into work mid-morning Monday to 10 PM Wed. PDT. You will succeed, and could succeed so splendidly that higher ups will start thinking about promoting you! You can also benefit from directly contacting a boss, parent, or authority the first half of Tuesday (last half if you live in Europe or Asia). Errands, casual friends, short trips, Communications and paperwork fill late Wednesday night to Saturday dawn. Don't expect too much from this interval, as several matters which you have not solved — most of them private or involved with the government — rise up to frustrate your efforts. On the other hand, you might be granted a work or money bonus. You can communicate successfully and amicably with a business partner, spouse or attractive person mid-morning to mid-afternoon Thursday. Saturday's for family and home. These are stable and solid until 3 pm PDT. But this eve/night promotes friction. Unless you're addicted to quarrelling (some people are, and should be seen as disabled, just as gambling or eating addicts are) — give belligerence a wide berth.

     PISCES:  Feb. 19-March 20
Chase romance, Pisces. If attached, chase your spouse around the boudoir, and/or hold a magic show for youngsters, or a barbecue for older kids. (Translate to winter things, of course, if you're in the southern hemisphere.) Life's breezy, benevolent, poetically beautiful. Be creative, express yourself, or gamble a little. You're on a winning streak! Except, perhaps, Sunday, when your energy and charisma are in the basement. But you pop up Mon. mid-morn to 10 pm Wed. PDT — energy, pizzazz, courage, luck and charisma soar. Be a leader, express those "wordless" ideas that wander through your brain. Love is available — some could attract a suitor or a marriage proposal — or meet someone who might make one in future. An excellent interval to arrange international travel, apply/interview for a prestige school, or simply impress a  present or future boss. (Promotion likely in the year late Nov. '18 to early Dec. '19.) Chase money — but cautiously — late Wed. night to Saturday dawn. Don't mix money and friends, and keep wishful thinking far away. Best time: about 10 am to 3:30 pm PDT Thurs., when you and another can join hands/minds on a financial matter. Errands, paperwork, visits and communications go well (if somewhat slowly) Sat. dawn to mid-afternoon. But this night, avoid a fight — steer clear of belligerent venues. (E.g., biker clubs, war zones.) A good week!
THE END.
AFTERAMBLE:
Prince Charles and Diana were, astrologically, a love couple: Scorpio and Cancer. But the aspects on their wedding day were bad, indicating problems. So I predicted they would be unhappy. Meghan and Harry are not a love couple, and will likely grow bored with each other. But the planetary aspects on their wedding day were mildly productive, quietly harmonious. So the couple will likely have a long marriage in which they co-operate with each other. (Harry will have to learn to be effusive rather than critical, for Megan does not like to be ignored. She has fulfilled every Leo's dream, to marry a prince or princess. If Harry grows tired, she will turn to the trappings of royalty for solace.)
***   ***
Kathie Lee Gifford, the television fixture, was born on August 16. So was James Cameron, one of the greatest living filmmakers. This day, in any month, seems to be a highly-charged one. It's very similar to Pluto opposite one's birth Sun— people born this day either succeed hugely, or don't, period. It's a choice, life's "command performance."  Do "16th" people live up to it, or shirk the great responsibilities.
***   ***
The TSX on June 20 reached and mildly broke through its all-time high, reached last January.  (Today, June 22, it broke new records.) My advice just before all the markets fell (about 10%) in January/February: "Sell or hold stocks, don't buy." But when the decline began, I amended my forecast to write: "logic says the markets will fall, but I feel optimistic." Six months later, that optimism looks justified. SO: if you had sold when I advised, you could have re-purchased your whole portfolio for 10% less money. If you had held them, you're now back to where you were, with the only gain being dividends.
If you followed my earlier July, 2014 advice about the TSX (mainly, to sell, and that the market was going nowhere for a long time) and converted to cash, you would have been able to buy many "bargain" stocks. After that 2014 prediction/ advice the TSX fell from 15,600 to a low of 11,600 in 2016, then regained to 15,800 in 2017. The TSX and has just now (June 22/18) reached a new high of 16,400. Over 3 years (2014-2017) the Canadian market gained 200 points — about 1.3% total, or 0.4% per year — less than the stingy 1% – 2 % per year government bonds available the whole time. Now, at record highs, the TSX has gained 800 peanut points over 2014, or 5% total over 4 years — or 1.25 % per annum.  Peanuts!
***   ***
Marijuana will be legal in Canada October 17, 2018 (presumably at 0:00 am Eastern Time?). The Moon is in Aquarius that day, indicating difficult karma.  October 17 also holds 2 bad aspects. The Moon in Aquarius square Uranus, the ruling planet of Aquarius, is like fighting with oneself. It hints at a plethora of nervous system problems. That Moon is also square Venus, showing problems with love but also an increase in reputation or advancement in career, business. (Canada is Libra rising, so a Venus square is significant.)  I think the Uranus-Moon square hints at a disruption or "renovation" in the mass psyche of the nation, and in the stability of the citizenry. Canada's thinking will change — markedly — over the next 7 years.
***   ***
The decade ahead belongs to the USA.  Lucky Jupiter performs a "direct station" July 10 at 13 degrees Scorpio. The US Sun (born July 4 by popular agreement) lies at 13 degrees Cancer, forming an exact "trine" (the luckiest aspect possible) with this Jupiter. The probability that Jupiter will go stationary direct in exact trine to the USA Sun is extremely low — 1 chance in 180 every 12 years. This rare "station" of Jupiter indicates a lucky year (perhaps even a lucky decade) for the nation — optimism, legal and international progress, a flowering of the arts, good news for grade-school education, advances in obstetrics and fertility, boosted funding for police, medicine and medical research, "outer space" and AI, super-computers — even the recent explosion of emotion about illegal immigrants' children being separated from parents is a Jupiter event, and will have a fortunate outcome. (We might even see the first hints of my long-ago forecast, that someday computers will run on water.)
/30/