ON A CELL PHONE, THE ADDED FEATURES (PLATFORMS, SHORT STORIES, YEAR AHEAD, ETC.) CAN BE ACCESSED FROM THE TOP LEFT HAND CORNER (STACKED LINES). ALSO, THE 'TRANSLATE' & WORLD CLOCK WILL APPEAR AT THE BOTTOM.
在手機上,添加的功能(平臺,短篇小說,提前一年等) 可以從左上角訪問(堆疊線)。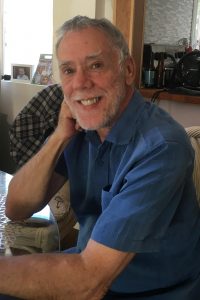 *** All times / dates: Please remember that all time references (e.g., "dawn") are PDT – Pacific Daylight Time zone. You can refer to the World Clock in the sidebar for more listings or Google 'time zone converter'.
Email: suningem@gmail.com
Tim's YouTube links:  Unveiling Astrology
Unveiling Astrology Part 2
START NOTHING1:05 pm to 4:29 pm Sun., 5:38 am to 5:18 pm Tues., 1:58 pm to 5:17 pm Thurs., and 2:50 pm to 6:18 pm Sat.
PREAMBLE:
At my talk yesterday (well, back at Sept. 14)  a lady asked me what I thought about the Canadian court system, and I said well, it seemed OK to me or something like that, because I couldn't think of anything negative about Canadian courts. She pressed me again, maybe even twice again, prompting me to say something about a corrupt Canadian justice system. But I couldn't think of a thing that was wrong (except for the occasional sex scandal or whatever — things contained, in the public consciousness, in both breadth and time).
Then this morning I thought, "Oh my God, she was referring to the family court in Ontario!" (Which I had soundly criticized in the Afteramble for being biased, bullying and self-indulgent.) "Or the Jordan Peterson kangaroo court!" (Which was trying to make its intellectual superior change his ideas. He was charged with WRONG IDEAS by a cabal of intellectual dwarfs.
So, Ma'am, I didn't catch your name, and I couldn't see 95 % of the audience, but I apologize to you. I hope I didn't embarrass you! (Though I know I must have frustrated you.)
I didn't remember, I think, because the question was off topic, and speaking "publicly" in my case puts me in a sort of groove, until I reach the end of the journey or talk or whatever. Everything outside that groove is a blank. It''s related to my nervous system a little, I think.
WEEKLY FORECASTS:
 ARIES:  March 20-April 19
Relationships grab centerstage, Aries. So do opportunities, public appearances, and relocation themes. Be diplomatic, eager to join (through October). Failure to be diplomatic, could create a sharp backlash, the good so be good. Your romantic prospects are good and getting better. There's still work to get done, especially in travel, communications and paperwork areas. A new income project might be delayed until early 2024.
Be ambitious Sunday, but later (suppertime onward, PDT) relax and let yourself be social. Friends and optimism and flirting and entertainment fill this evening to Tuesday supper time. All is good, but watch a potential disruption Tuesday morning predawn. Retreat, find a quiet spot, rest, meditate, and make plans Tuesday eve to Thursday suppertime — all is smooth and easy. Advice is quick to find if you need it. Your energy and charisma come roaring back Thursday night to Saturday evening, but now things aren't so easy. Stay away from showdowns Friday, will someone Saturday morning, then, watch out for some obstacle, perhaps related to status.
  TAURUS:  April 20-May 20
The main emphasis lands on work and daily health/nutrition, Taurus. Work can be intense, so follow safety rules and don't let yourself burn out. You might be tempted to buy tools or equipment, especially before mid October. Think twice about this, and if you still want to, then go ahead. After supper on the 24th or after supper to midnight on the 25th could be a good machine buying times, but make sure to double check all electric parts. Your home and family remain sweet and helpful.
Sunday daytime is mellow, wise, tolerant, and gently loving. A good time to contact those far away. This evening to Tuesday supper time puts your ambitions under the spotlight. Accept the pressure, even enjoy it, for you seem to be moving forward, except perhaps Tuesday morning. Your popularity rises, and friends, flirtations, entertainment, and optimism fill your heart Tuesday night to Thursday supper time. Enjoy yourself and be social because this little interval is  a good one. But retreat to gain solitude, rest and contemplation Thursday, supper time to supper time Saturday. Ponder and plan, seek advice, and be charitable/spiritual. All is well, but don't challenge the government or head office.
  GEMINI:  May 21-June 20
Ah, sweet romance! This, or creativity or pleasure or beauty or sports and games flows through your mood now to late October. These have an extra rocket boost this autumn — at least to Oct. 11 — from your "wishes come true"planet in your love/creativity sector. The more social you are, the better your romantic (and creative) chances. Casual contacts, travel and communications remain affectionate, mildly fortunate. Use this week to clear up details regarding your home.
Sunday's mysterious, could feature a powerful sexual desire. This night, though, shut you into a mellow, tolerant, and gently loving mood. Far travel, dealing with foreign foreign people, law, intellectual pursuits and media are favoured. The ambitious Tuesday supper time to Thursday supper time (PDT). This is a good run with mildly favourable outcomes. Happiness, fun, popularity, hopes and wishes tumble in Thursday suppertime to after supper Sat. One you meet Friday morning, will take you on a rough ride if you are expecting romance. But Saturday morning offers true Romance, or a true friend who will aid your security.
  CANCER:  June 21-July 22
The weeks ahead bring you down to earth, Cancer, and you'll probably love it. Home, children, mother nature, gardening, and backyard fun, security and patriotism will fill your days. Your home might be a bit testy, or you might work from home or work on homes, all until October 11. Almost simultaneously, your background supports, spas, rejuvenation, government and institutions, head office, mentors and charitable organizations offer sweet peace and comfort. Big social events are better scheduled in early 24 rather than now.
Sunday brings exciting relationships and an opportunity to cooperate on something that could be very good, especially in intellectual or cultural zones. You are steered into deeper areas Sunday night to Tuesday supper time (PDT) — major finances, sexy temptations, discovery (dig deep) medical and lifestyle decisions. Best times to act: Sunday and Monday nights. A mellow, wise, tolerant mood steals over you Tuesday suppertime to Thursday supper. This is a mild, helpful period, so charge ahead in far travel, learning, legal, cultural and media areas. Be ambitious Thursday suppertime to Saturday evening, when prestige relations, your worldly status and possible career openings occur.
  LEO:  July 23-Aug. 22
Leo, the weeks ahead send you scurrying on various urgent but only-semi-important tasks, such as errands, trips, calls, texts, paperwork. These can be time sensitive, or you might feel rushed; but at the same time they tend to bring about solutions to larger questions. (Drive carefully.) You will feel easy and friendly, as you meet friendly, helpful people. An income situation has recently "broken forward," so chase this, collect on it. And ambitious project, perhaps a career project, is quite fortunate but won't go forward until January onward, so be patient and re-examine it, streamline it.
Tackle chores Sunday. This supper time to supper time Tuesday will bring exciting people and exciting new prospects or possibilities, esp. Sunday night to pre-dawn on Monday, and Monday night to midnight (PDT). Deep stuff — investments, debt, medical and lifestyle choices and consequences — fill Tuesday suppertime to Thursday supper time. This is a good, mild and helpful period, so consequences should be benign. Legal, high, or educational, cultural, media, insurance, far travel and international affairs fill thursday, supper time to Saturday evening. Here, some disruptions might occur, especially Friday. But there's also good stuff, especially in love, Saturday morning.
  VIRGO:  Aug. 23-Sept. 22
Chase money, Virgo. Hold garage sales, ask for a pay raise, send out invoices, etc. Buy, embrace new possessions (perhaps including a new lover, on the casual side). Learning/memorization is also a possession. You may pursue any of these with a new intensity until October 11. During the same period, your inner world, and your connections with government and institutions remain affectionate and helpful. You have regained your decisiveness, which is a good thing.
Sunday's romantic, creative, poetic. Breathe in the beauty of the world. But tackle chores this night to suppertime (PDT) Tuesday. Eat, dress sensibly. Best times to act: Sunday night to pre-dawn Mon., and Monday night to midnight. Relationships surprise and benefit you Tuesday eve to suppertime Thursday. All's well. Sexy desires, debt and investment finances, lifestyle changes and possible medical exigencies arise Thursday eve to just past suppertime Sat. Avoid impulse, but do act if you want to — Saturday morning best. (Thursday night perhaps worst.)
  LIBRA:  Sept. 23-Oct. 22
This is your time, Libra. Your energy and charisma are at annual peak, you're effective and decisive. Get out and about, see and be seen. Start important projects, or give valuable situations a prod. Socially, you're supported by good friends until Oct. 9 — and, perhaps, a friendly lover. With Mars in your sign until Oct. 11, you pretty well have (if single) your choice of mates. You exude sexual magnetism. Soon, a very long lasting (15 years?) obstacle or series of frustrations in domestic, real estate and security areas will dissolve — basically, forever.
Sunday's dipped in domestic pleasures. This night through Tuesday suppertime (PDT) brings a romantic clarion —  answer it, even if there are disruptions (esp. in sexual areas). Ultimately, you might want to wait until early next year (CHECK THIS!!!!!!!!) to initiate a serious romance. (When that domestic obstacle won't interfere.) Tackle chores Tuesday eve to Thursday suppertime — this is a mild, productive phase, so you should get a nice pile accomplished. Thursday eve to Saturday eve brings exciting meetings, opposition and opportunity. Be diplomatic but remember, you're in charge of yourself, and you decide who to attach/approach.
  SCORPIO:  Oct. 23-Nov. 21
The weeks ahead feature rest, contemplation, spiritual advance, charity, rest and recuperation. This is a good planning period, and would usually be a good one in which to liaise with gov't or head office. But this time around you might receive criticism or angry answers. I'd leave the gov't (and all admin workers) alone for now. Higher-ups still favour you until Oct. 9, so think about asking for a promotion, raise, or "different work." Hopes envisioned now have a good chance to come true in future. Partnership or relocation matters, though favoured and beneficial, are "on hold" until January.
Sunday's for errands, calls, paperwork, short trips. But stick close to home this eve through Tuesday suppertime. Monday night promises success. Romantic notions fill your heart/head Tuesday eve to suppertime Thursday. This is a smooth, snuggly time, if you're attached. It might not have the strength to inspire a new romance for singles, tho. Good for working on creative projects or indulging children or a hobby. Tackle chores, dress and eat sensibly Thursday eve to Saturday eve. Saturday morning (before 10 am PDT) is a good time to buy or program computers.
  SAGITTARIUS:  Nov. 22-Dec. 21
Get ready for a social, hopeful month, Sage! Light romance, flirting, popularity, entertainment, these fill the weeks ahead. Especially now to Oct. 11, a "light" romance or simple friendship, could evolve into major love. If you're already "attached" you and he/she will have a series of "fun times." Your intellectual, legal, far travel, cultural, and philosophy of life interests roll along with affection and good luck. Bosses and higher-ups are chatty, and you might discover an opening to partner up with someone prestigious.
Sunday's for shopping, enjoying your possessions, maybe "daytime intimacy." This eve to suppertime Tuesday brings short trips, casual contacts, curiosity, errands, calls and paperwork. Best Sunday and Monday nights. Steer, at least in your heart, toward home and family Tuesday eve to Thursday suppertime. You'll find warmth, affection, and smooth progress. From Thursday eve to suppertime Saturday, romance (and creative surges and speculative urges, beauty and pleasure) confronts you — Thursday night might bring a climax. Caution Friday morning (PDT) when you might chase the wrong fox. Saturday morning is splendid for lovers — get up early!
  CAPRICORN:  Dec. 22-Jan. 19
Ambition has its rewards and its pressures, Cap. You will experience both in the four weeks ahead. Bosses and higher-ups might be temperamental or impatient until October 11. Try to stay in their good graces by working hard, and exercising what you're an expert in: diplomacy. Your intellect is working overtime now, especially in areas of law, culture, international concerns, and higher learning.  Your larger finances are under a fortunate influence until October 9, making this a good time to invest, and also to research, undergo surgery, engage in deep intimacy, and to make lifestyle decisions. An "established" romance remains fortunate, good-willed, but will tread water until January.
Sunday, you're on fire, energetic, attractive, effective — get things done. But change gears this eve to suppertime Tuesday (PDT) — chase $, buy/sell, hug a "sometimes lover" or memorize important things or sign up for night school. This is an up-and-down interval, so proceed with caution. (Sunday and Monday nights best for action.) Errands, short trips, communications, paperwork and curiosity tumble in Tuesday eve to suppertime Thursday — a smooth, productive time. Your home, family, security, nature, soul and stomach are emphasized Thursday eve to Saturday supper. Relax, hug the family, enjoy a rest. You'll be happy Saturday morning!
  AQUARIUS:  Jan. 20-Feb. 18
Things you love — law, ethics, far travel, international affairs, cultural and social rituals, higher learning, science and statistics, life philosophy — fill the four weeks ahead, Aquarius. Gentle love will wind its subtle tendrils around you. Simultaneously, sexual desires fill your thoughts until Oct. 4. Also simultaneously, other people respond to you with grace and acceptance/affection. Partners who had refused or waffled now say "yes." Real estate is still lucky, but "on hold" until January onward.
Lie low, rest and recuperate Sunday — a good investment or conversation with the gov't might be available. This eve your energy and charisma, effectiveness and clout, snap back up until Tuesday suppertime. Get out, see and be seen, get things done. Both Sunday and Monday nights (PDT) are best for action. Chase money, buy/sell, and consciously make yourself learn something, Tuesday eve to Thursday supper time. All signals are "Go." (For casual intimacy, too.) Errands, chats, texts, trips, and paperwork proliferate Thursday eve to Saturday eve. Be careful Friday morning. Saturday morning is great, for friends, partners, opportunities, sex, and studying options for home improvement and gov't grants for the same. Spend Saturday night close to home, family.
  PISCES:  Feb. 19 – March 20
Life's deeper side emerges during the next 4 weeks Pisces. Your subconscious will creep to the surface, bringing hints and inspirations. Your intuition will be top notch. You will confront such issues as investments and debt, lust and sex and morals, and potential medical and lifestyle actions. In all this, until October 11, an impetuous intensity might prevail — careful! Examine each act well before you commit it. Your work place and work mates remain pleasant, even generous, until Oct. 9. Relationships, a bit confused and intermittent" a few weeks ago, straighten out now — with lots of words!
Sunday's happy, optimistic — have a garden party or whatever. Flirt all you want, it will be taken in good humour. But retreat this eve to suppertime Tuesday — rest, ponder, plan, be spiritual, charitable, and deal with policy, management, gov't, head office and institutions. Best times: Sunday and Monday nights. Your energy climbs nicely Tuesday eve to Thursday supper. Ditto your charm, effectiveness and clout. Pick something you really want to succeed, then throw your energy into it. Hardly an obstacle anywhere. Chase $, buy/sell, hug a part-time lover (if such exists) and/or learn something, Thursday eve to suppertime Sat. Caution Friday morning (disruption, computer snafus, mistakes at work) and night to Sat. pre-dawn (possible argument, but also possible $ partnership or opportunity). Saturday morning is great for contacts with friends, spouse, co-workers.
THE END.
AFTERAMBLE:
Here are my ratings: (I'm being approximate; e.g., a sex affair doesn't count.):
Eisenhower, republican, no corruption.
JFK, democrat, no corruption? (I don't know)
LBJ, democrat, no corruption (not sure)
Nixon, republican, corrupt.
Ford, republican, no corruption.
Carter, democrat, no corruption.
Reagan, republican, no corruption
Father Bush, republican, no corruption.
Clinton, democrat, massive corruption.
Bush Junior, republican, no corruption.
Obama, democrat, corruption.
Trump, republican, no corruption.
Biden, democrat, massive corruption.
Results:
Corrupt republicans: 1. Non-corrupt republicans: 6.
Corrupt democrats: 3. Non-corrupt democrats:  3.
Notice that all 3 corrupt democrat presidents have been the LAST 3 — each one more deeply corrupt than his predecessor.
***
President Trump started to investigate American corruption in Ukraine. Immediately, Nancy Pelosi (Nazi Pelosi) started a phoney, rigged impeachment against him. Now it becomes obvious that the impeachment was to prevent Trump from investigating Ukraine and Biden's dirty dealings with Burisma. (And Nazi Nancy's corrupt links with Biden.)
My advice to Trump: these people are so black-hearted that you cannot hope to win against them on earth. As long as you believe in justice and the power of popularity, you'll be sliced up by these slick, corrupt lizards who do not operate in areas of justice, or fairness, or even for the good of the many. When they do operate, for instance in the halls of justice, they slime the floors and walls with their black sins. There is an afterlife, which Biden and all his henchmen are headed for, but toward the wrong gate. You might only win by fighting these evil clowns on their own turf. You might win, but then you'll be headed for the same black gates. Be good, be innocent.
***
This wasn't my insight, but it struck me. The wokes and liberals should explain one thing: why can you change your sex (even simply by declaration) but you can't change your race?
***
First, China opened the world to its citizens. It allowed, even encouraged, small businesses and capitalist thinking. China grew from a backward nation to a world power. But recently, in the last phase, China has repressed its citizens. It took over Hong Kong and mercilessly beat the essentially democratic population into ideological surrender. Then they locked people in their apartment buildings to enforce a draconian Covid response. Then the economy began to decline. Now most property developers in China are on their knees; several have been bailed out by the government, and others sit on the verge of bankruptcy. Why? Because no one's buying homes. Why would you be eager to buy a home in a place where the government bullied and terrified you? Moral choices have earthly consequences. The CCP opted for raw power and the humiliation of their population; they received a failing economy, and the loss of (at least economic) face on the world stage.
***
Did you ever notice that the whole trans furor in the U.S. and Britain was started by and is being sustained by men? It's a male movement. Maybe the first colourful answer to the feminist movement of the 1970's. Have you seen any women cutting off their breasts, sewing on penises and competing in men's sports because they're stronger than men? Have you seen lesbians stripping, dancing and waving dildos around in front of kindergarten and elementary school kids?
Even the MDs who perform those evil surgical experiments on children are mostly men, I suspect.
But women have been excellent foot soldiers for the trannies. Librarians, teachers, even the wanna-be dictator, President of the teacher's union Randi Weingarten — women have embraced the trans movement — perhaps because it reduces males, makes males less threatening. Women have always searched for vulnerability in men — now, in tranny queens, they've found a big, solid one.
Plus there's a compliment in the message that males want to be females, a sort of statement of their superiority.
(As I wrote in a previous column, many animals, lizards and fish, change their sexes in the face of environmental stresses.) Could something like this be happening with (some) men on an odd and more moral/intellectual level?
***
Is there a law that says jurors must reside in the town or city in which a trial is being held (or in which the alleged crime was committed)? Since the Jack Smith/Judge Chutkan (siblings in slime) trial is a federal one, the jury pool should represent, or be drawn from, the federal union, which is the entire U.S.A. (Smith's indictment covers Trump's "utterances" in multiple places across America, so the alleged crime is nation-wide, not confined to the cesspools of DC.) (In fact, the one alleged crime which could be tied directly to Washington, DC, the "insurrection," has been purposely omitted from Jack Smith's indictment, which broadens the geographical base of his indictments to include the whole nation.)
If so, then Trump's lawyers can get away from the 95% Democrat population in Washington DC by bringing jurors in from a red state or red town, say somewhere in Texas or Missouri. If the pool from which jurors are chosen is for example, 400 people, then Trump's lawyers should bring in 400 good old boys and girls. Then, just as his lawyers cannot reject every potential juror from the swamp, so Jack Smith and his henchmen (who have already tried to bribe a court officer, and should be charged but won't be) cannot reject every potential juror brought in or proposed by the defence.
But like most of my ideas, such as busing illegal immigrants to sanctuary cities, which I proposed a full three years before they even started doing it, this idea will probably never reach Trump nor his allies. Oh, well.
It's like when I predicted the Challenger Shuttle would explode and burn, afterwards a reader wrote, asking why I was so heartless as to not warn NASA? Really? NASA would delay a launch because some astrologer said the shuttle would crash? Had I sent a letter to them, it wouldn't even be fully read before being thrown in the trash.
So if God wants Trump to have solutions, It, Karma, God, whatever, will get this idea (and my others) to defeat these corrupt, biased lizards, then God will inspire them. If God wants to punish Trump, then so be it. Just as we are supposed to leave revenge up to God, so too, are we supposed leave helpful intervention up to God? In other words, as humans, we should stop helping others. Is that God's message, if there is one? Or, perhaps, this is God's statement that Trump must deal with his karma, and help himself. I can hardly believe that. Maybe I must.
***
The "shouting down" of visiting lecturers at universities, until the speakers give up in frustration (or don't even show, when the protests are violent) — this trend in America is reminiscent of Italy in the late 1800's and early 1900's, when student mobs shouted down thinkers like the poet Carducci. But looking at Italian history, I can't see any upheavals or national schizophrenia as we see in the States right now. When the Italian thought bullies were at their peak, Italy was actually fighting and winning wars, but also was falling apart at home, a disintegration that allowed Mussolini to gain power. We all know how that turned out. OK, perhaps there is a common point: the crowds of violent thought bullies are equivalent to American University students, Antifa, BLM, and other violent movements. And this, too, it seems, is being succeeded by a wanna-be (and halfway there) dictator, Biden.
***
JUST TODAY (well, Sept. 15, when I wrote this) Trump aired an ad basically (and I thought unusually effectively) accusing the four prosecutors who have indicted him of having low morals. He calls them the "Fraud Squad." The ad says the four work for Biden. In the Atlanta, Georgia case, the ad lists 4 or 5 criminal or unethical actions she (Fani Willis *) committed as a prosecutor — and was punished for. If the ad is correct, she has a much darker past than Trump does. Juridically, she is corrupt.
Now Jack Smith, the prosecutor who put 12 million pages into evidence, has asked corrupt judge T. Chutkan (she was merely totally biased against Trump, but by refusing to admit her bias, she has become corrupt. The trouble with corruption is that it's identical with rot. One can't exist without the other. The consequence of corruption is a slowly weakening state, and a slow decline in the citizenry's moral/mental health. [Prime example: Russians and vodka.] It enervates the people and their spirit) — prosecutor Smith, a facilitator of rot, a "carrier" of the disease, has asked this corrupt judge, who is presiding over Trump's case, to put a gag order on Trump. Smith doesn't like being called a fraud. He fears it will prejudice witnesses and jurors against him. (He doesn't actually say this, of course. He says Trump's criticisms of him will "intimidate" witnesses and jurors. [He plans on using 12 men and women who hate Trump. No other jurors allowed.] So he's not trying to protect his own skin and reputation, he's trying to look out for the poor jurors. Biased Judge Chutkan, Smith's "co-operator," or fellow "carrier," can pretty well get away with anything she wants, as long as she doesn't raise any eyebrows.
Why does the left so often use compromised people such as corrupt Fani Willis or "tricky Jack" to do their bidding? The answer, I suspect, is that many of the actions or speeches (e.g., on CNN and MSNBC) these surrogates are asked to commit are not aboveboard, and in many cases might be illegal. You don't ask a good or moral person to perform unsavoury acts. So you have to access a slightly lower plane of humanity to gather these actors. There's a certain weakness or illness there, and because they are from a lower level of competence and ethics, they try illegal or unethical methods to capture their prey, in this case Trump. These unsavoury actions are, though, supported by the Democrats, and their media lapdogs pant: oh, yes, Trump's guilty because these prosecutors say so.  (Willis's indictment of Trump and cohorts was illegally obtained, by breaking the laws governing grand juries. In addition to other "mistakes," Willis might have permitted an FBI or other agent of intimidation to— illegally — be present in the grand jury room. The prosecution has refused to give evidence of this to the defence lawyers, despite being specifically, point-blank asked for it.) The judge basically just shrugged his shoulders.
The best example of this "hiring of lizards" is the indictment brought by Fani Willis against Trump and his gang in Georgia. Why would the highest echelons of Biden's mafia approve of hiring a second rate prosecutor with a history of ethical, perhaps criminal violations, instead of a top-notch prosecutor, a Dershowitz or Turley of prosecutors? (Both are Democrats, and both are among the best legal minds in America, yet both are supporting Trump in this "lawfare.") The Dems let their plans hinge on the skills of a prosecutor who had already been punished for prosecutorial misdeeds, and who, even in the present case against Trump et al, was weakened and compromised by her fumbling and probably illegal grand jury shenanigans? In addition, simply by bringing the charges against Trump et al, she is violating Georgia legal practice and regulations. Fani had a personal relationship with (or more correctly, toward) one of the accused (he was her competitor in an election for senator, I think). In Georgia, standard practice in such a case is to take both the prosecutor and the prosecutor's entire staff off the case because of the strong potential for bias and personal enmity/revenge on the prosecution's part. If so desired, the state can start anew with a new crew. She violated that practice, and Governor Kemp, a Trump-hater, has been notified of Fat Fani's transgression, but has refused to right it, has refused to follow law and precedent. (I think Kemp's more a blockhead than a lizard.) But these "lapses" by Fani Willis are, it seems, nothing compared to some of her past sins. You really have to see the ad because I have a terrible memory. Oh, and in court, Powell's lawyers maintained that there was a person in the  jury room who was not recorded, and did not belong. If true, this can be grounds for dismissal; it's jury tampering.
So that semi-explains why the Biden mafia hires only sleazy prosecutors. (And judges, tho' it denies this, and says all judges, including Chutkan, are chosen by a sort of lottery draw. This "lottery" just happened to choose a communist, Trump-hating lizard, T. Chutkan, to preside over his trumped-up charges. It was all just bad luck for Trump, right?) It might also be that really good, intelligent prospectors simply would not take up such a charade as the 90 + indictments against Trump.
***
NOTE TO TEXAS GOV. ABBOTT: Why aren't you sending busloads of immigrants to Biden's home town and the state of Delaware? NYC can't even handle a few thousand, much less the millions weighing on Texas' infrastructure. (And why aren't you sending millions of immigrants to these hypocritical sanctuary cities instead of the mere few thousand you've sent?)
Have the buses unload at Biden's address, on the sidewalk. Then let this stumbling, doddering old neck-sniffer handle that. And while you're at it, why did you stop sending any buses to Obama's little Paradise? You should send one every week. I know they will simply be scooped up and taken to a nearby army base, but it doesn't hurt to remind America of the NIMBY hypocrisy of the wealthy "we don't want borders; we offer Sanctuary" elites.
***
Michigan is probably one of the most corrupt states in America. One of its congresswomen, Slotkin, a Democrat, has been and is funded by the Communist Party of China. Yet she walks free, just like Eric Swalwell, the congressman who bedded and lived with a Chinese spy. Or Joe, who sold himself (and his country) to Xi Jing Ping for a mere 10 million.
Recently, the Michigan State police found about 10,000 phoney voter registrations for the 2020 election — you know, the one that wasn't stolen. They found links to many other states, so the FBI were called in — and the case immediately went cold.
In 2020, the FBI went to Michigan and found some good old boys and convinced them to join a plot to kidnap the Michigan governor, Gretchen Whitmer. Some of the plotters, whose lawyers brought up the fact that the FBI entrapped the defendants, and that the whole kidnap plan would not even have existed without the FBI, who created it — these defendants were found not guilty. But a defendant whose lawyer did not argue entrapment, was sentenced to 19 years and 7 months in prison. Evidently the FBI gained the confidence of these dumb suckers by sharing hotel rooms with them and smoking pot… And I wonder what else they shared? Their bodies? Is the FBI now whoring itself to create criminal acts and arrest those they suck in? Probably. They've done everything else.
***
Like father, like son. Father Biden's son, the FBI/DOI (Dept. of Injustice) permits child slavery and trafficking, child pornography, medical sexual mutilation of children, and the grooming of children by teachers and librarians (who, I kid you not, want five year olds to learn the pleasures of fellatio and anal sex). Biden and his FBI/DOI label traditional Catholics and parents, who oppose these things, domestic terrorists. (These, FBI/DOI, take their orders from a man who interfered with his naked daughter, according to her diary.)
It might or might not be well known (I've repeated this story earlier) that Biden was first elected to office, or one might say, placed in office, by a mafia don. The morning of the election for senator (I think senator) the daily morning paper contained a front page article that trashed Biden severely and pointed out his crimes and misdemeanours. So the mafia guy brought his thugs to block the printing press and would not let one newspaper be distributed. They sat in the printers premises until the election was over. That's how Biden first won office. Do you think that didn't teach him a lesson about getting ahead in politics?
Like father, like son. In fact, Biden's biological son drips with crimes. So far the FBI and DOI have, like true mafia, protected this terrible son (and his terrible dad) from facing any consequences.
Maybe it's fair to assume that the FBI and DOI are racist, simply because Joe is. He approved of the KKK until it became politically sensitive. He's cast slurs on East Indian immigrants. (Both Clintons, Biden's "associates" in the Dem swamp, are deeply racist, and did more to imprison and destroy Blacks than any prior Administration since perhaps the Civil War.)
Hitler and the SS seem to have taken over America, almost 80 years after their defeat.
***
I wrote long ago that Obama is a "Loki" — the Norse god of deception and meanness. Now it comes out that Obama had homosexual affairs, that he orchestrated illegal attacks on conservative organizations, especially by using the IRS as a weapon, falsely charging taxes and falsely denying tax free status to charities, if they were republican. Under his watch, Hillary, amongst many other crimes, sold 1/4 of America's uranium supplies to nuclear power Russia, and instigated a huge hoax against Trump. In essence, she tried to create/enact a coup, and she is a traitor to America. Under Obama's watch again, his vice president stole at least $20 million through graft, extortion, and bribery.
Now — what took them so long? — congressional investigators are beginning to suspect that Obama knew all about Hillary's and Biden's treason, and must have approved of it. (How could he have not known? This was his own VP and Secretary of State, the two people he supposedly worked most closely with.) Maybe they will also find out how Obama, who did not come from any inherited wealth, ended up exiting his presidency with multiple millions of dollars and a huge palace/mansion in the Hamptons, one of the most expensive real estate neighbourhoods in the world.
/30/