ON A CELL PHONE, THE ADDED FEATURES (PLATFORMS, SHORT STORIES, YEAR AHEAD, ETC.) CAN BE ACCESSED FROM THE TOP LEFT HAND CORNER (STACKED LINES). ALSO, THE 'TRANSLATE' & WORLD CLOCK WILL APPEAR AT THE BOTTOM.
在手機上,添加的功能(平臺,短篇小說,提前一年等) 可以從左上角訪問(堆疊線)。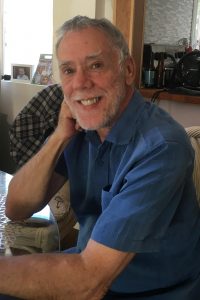 *** All times / dates: Please remember that all time references (e.g., "dawn") are PDT – Pacific Daylight Time zone. You can refer to the World Clock in the sidebar for more listings or Google 'time zone converter'.
Email: suningem@gmail.com
Tim's YouTube links:  Unveiling Astrology
Unveiling Astrology Part 2
START NOTHING: 2:37 am to 5:02 am Tues., and 1:10 pm to 5:22 pm Thurs.
PREAMBLE:
Notice how few and short the "Start Nothing" times are above. Only 7 hours for the whole week. This can signal that we get a lot done this week. 
*
On Oct. 12 (Oct. 11 from Central Time to the Pacific Ocean) Mars leaves Libra and enters Scorpio. This takes the spotlight away from legal fights (Trump) and marital love (K.C. Chiefs' Kelsey and Taylor Swift) to more underground struggles, perhaps involving surgery, war, or engines (and oil).
*
Venus opposes Saturn Monday night/Tuesday morning. 99 % of us should NOT pursue love before Tuesday dawn. For 1 %, an ideal mate will appear.
WEEKLY FORECAST:
  ARIES:
 

March 21-April 19

Relationships still dominate, Aries. On Thursday, Mars leaves your partnership sign of Libra, and enters Scorpio for about six weeks. This has several effects: one, it ends the aggressive competition, or snarky answers from others; two, it steers you toward opportunistic, financial, sexual, medical, or other consequential actions. It can also pull you and another closer, through intimacy. (Pregnancy possible.) On Sunday, Venus, your planet of opportunities and partnership, enters your work zone for a month, bringing affectionate workmates and "good" (easy) chores.

Sunday/Monday feature romance, creativity, speculation and adventure. But these aren't easy days, so don't push anyone. Best to just enjoy the beauty of the world. NOT a good two days to start a love affair or chase someone new. Tackle chores predawn Tues. (PDT) to suppertime Thurs. — good luck accompanies you, so plunge into major chores. Good time to buy/use/fix tools, machinery, computer, midday Tuesday to Wednesday midnight. (Early Wed. morning holds an income/money plum, if you can grab it — easier for east coasters.) Thursday eve through Saturday brings relationships and opportunities to a head. A pretty good interval, more suited to earnings and financial good luck early, and to building something new (even a bond of love) later, Friday night into late morning Sat. 
  TAURUS:
 

April 20-May 20

The chores continue, Taurus, for two more weeks. Dress, eat, imbibe sensibly, as your health could be at 90 %, not 100. The good news is, after Wednesday work demands ease, are not so intense. But Thursday onward to late November that "intensity influence" switches to your relationships. Be diplomatic, don't challenge others, don't drive aggressively, etc. Not the best time to find a mate or business partner, as whomever you join will have the advantage over you. For now, depend on yourself, as you're the luckiest person in the zodiac, until next May. Be yourself, embrace your whole value, which is probably more than you think. A sweet romantic thread winds through your days, now to Nov. 8.

Recuperate at home Sunday to pre-dawn Tuesday  — hug the kids, rest, dream — there are some large obstacles here (including something secret) so don't start a new reno or other home project. Creative surges, romantic urges, beauty and pleasure fill Tuesday dawn (PDT) to suppertime Thurs. Dive in, as your luck is high. Deeper currents flow Thursday eve through Sat. — medical, research, lifestyle, financial and sexual actions will have consequences — good ones. You, or you and another, might start a profitable project.
  GEMINI:
 

May 21-June 20

Recent romantic "impulsiveness" or courage might fade a bit Wednesday onward. The intensity now switches to work, employment, nutrition and safety. You'll be working harder than usual (and yet more happily than usual) until Nov. 24. Meanwhile, valid romantic opportunities do exist for 2 more weeks. Hint: you will succeed much more if you opt for light, friendly shenanigans rather than deep, entrancing all-or-nothing heavy romance. (Remains true until Jan. 2025.)

Heavy romance can arrive and succeed, but if it contains ANY delays or indecision, it's not the right person. You talk/write very well now, in romantic and creative ways (until Oct. 21) but some of the affectionate glow dims, while the wit and humour brighten. Your home and family will bless you now through the first week of Nov. 

Sunday to pre-dawn Tuesday brings errands, calls, texts, trips and paperwork. Go slow with all these, as obstacles are far bigger than solutions. Tuesday to suppertime Thurs. (PDT) brings you down to earth, and (hopefully) back to home, family and restful security. A great 2 or 3 days to start repairs, Renos, or building anything, buying furniture, hiking or kayaking, laying out the garden, etc. Romance broadens, thickens Thursday eve through Sat. It's time to make your move.

 
  CANCER:
 

June 21-July 22

The emphasis continues on your domestic sphere, Cancer. Family, property, security, nature, food and stomach and soul. The friction you've felt here the last month or so, leaves by Thursday, letting calm enter in small, soothing waves. For the next two weeks, energy and heat (and ambition) will be replaced by pleasant talk and visits. Thursday starts 6 weeks of intensity in romance, creative, sports and pleasure projects. You might be attracted to a coworker. A fairly sweet money run that has lasted several months ends now. 

Sunday to pre-dawn Tuesday (PDT) focuses on money, casual sex, and book learning, but the aspects are difficult, so proceed slowly. You might think someone is the picture of a perfect mate, but they MIGHT (not for certain) be an alluring dead-end. Tuesday morning to suppertime Thursday brings friends, calls, texts, busy errands, trips and paperwork — in very workable, lucky ways, so dive in. This month's general emphasis, on home and family, doubles up Thursday eve through Sat. This isn't a "high luck" interval, but it's very workable, you can accomplish a lot, and even start one or two projects around the home.
  LEO:
 

July 23-Aug. 22

The general emphasis continues on communications, contacts and casual friends, short trips, errands and paperwork, Leo…easy, swift chores. By Thursday, the intensity (and the legal or ethical implications) will drain from this arena. But Thursday starts 6 weeks in which your domestic situation heats up, might cause arguments. A lawsuit, if any exist, will end during these 6 weeks — by or before November 25. Don't start a new one over real estate or children. Your love quotient does down a notch this week, but your money prospects rise by the same degree. 

Your energy and charisma hit top gear Sunday to pre-dawn Tuesday (PDT). But this period is filled with negative aspects, so proceed cautiously. Use your energy to seek solutions, not to launch new things. If someone is attracted to you, gently tell them "no." Careful with machinery, sharp tools. Chase $ Tuesday morning to suppertime Thursday — you'll succeed in buying/selling, casual sex, rote learning. (I'd even ask for a pay raise.) This month's main focus — errands, communications, trips and paperwork — come in with double strength Thursday eve through Sat. A secret might help you end an unfair situation. You might start a mail or communications "campaign," but its future doesn't look splendid. 
  VIRGO:
 

Aug. 23-Sept. 22

The accent remains on earnings, buying and selling, casual sexual attractions, and rote learning, Virgo. This area has brought you more money than usual since late August, and maybe more spending or debts, too. But that ends Thursday, as you slide into a more normalized money picture for the months ahead. (Though actually the activity and communications about $ will "speed up" — but without the recent surprise and intensity — for the two weeks ahead.) Thursday also starts 6 weeks during which you will "correspond" about (or curiously dig into) finances, investments, taxes, etc., and/or sexual attraction. You will be attractive to others, esp. the opposite sex (or some alphabetic contortion) now to early Nov.

Lie low, rest, contemplate and plan Sunday to pre-dawn Tuesday. This is usually a good time to liaise with gov't, institutions, head office, or to seek advice. But leave these alone this time. Just rest and ponder. Someone might need your help. Your energy and pizzazz soar upward Tuesday morning to suppertime Thursday (PDT) — get out, see and be seen, start significant projects — you're on a winning streak in terms of accomplishment. Chase money, buy/sell, hug someone, and/or bury your head in a book of facts Thursday eve through Saturday. A Capricorn or Pisces will give you comfort. You could launch one or two new projects (or "feelers") — but I'm not sure they'll succeed in the long run.
  LIBRA:
 

Sept. 23-Oct. 22

You're still on top, Libra. But the "warrior" side of you will fade after Wednesday, which is certain to bring calm, less hectic-ism, to your relationships. If you've "chosen" someone in the last month, he/she is probably a viable mate. Thursday to November 24, money will rush to you (and through you, if you spend w/o forethought). If single, you might open your arms to a casual intimate partner, then find it's a more serious relationship. In fact, it could be a relationship that changes your life, perhaps hugely, but what will be the final result? That's up to you and karma. 

Sunday to pre-dawn Tuesday brings happiness, optimism, popularity and social joys, probably flirts. But DO NOT start (or let start) a love attraction (or business association) before Tuesday. Retreat a bit, rest, contemplate, examine how you got here and where you want to go, Tuesday morning to suppertime Thursday. A great time to liaise with gov't, head office, institutions, or a valued advisor. (Seek investment/debt advice — and/or action.) Your energy and charisma surge Thursday eve through Sat. Get out, get things done, sway people, gather helpers. Yes, do start/launch a project or two, if you're sure your domestic situation won't be an obstacle. (Your domestic frustrations of the past 12-13 years will "dissolve" forever after mid-January '24.)
  SCORPIO:
 

Oct. 23-Nov. 21

Lie low, Scorpio, for two more weeks. Rest, examine your path (to here, and forward) seek advice, liaise with gov't, head office, institutions, be charitable and spiritual. You will learn valuable secrets over the next 2 weeks. Last month, work was a burning burden, but after Wednesday the hectic demands slow. Instead, you're the one who gets intense for the next 6 weeks — but it's better to rest, only do/complete chores that will hold you back next month. Wait until at least Oct. 24 (maybe late 23rd) onward to launch anything. Higher-ups, who have treated you favourably for several months, now "leave the field," or become neutral, but to compensate, perhaps, your social life blossoms (even during these low-energy weeks) until Nov. 8. Someone who flirts with you could be life-mate material — remember, this is a super-lucky year (May '23 to May '24) for relationships, and opportunities and relocation. 

Sunday to pre-dawn Tuesday accents your career, ambition and social status — do what you can, but cautiously, as glitches spring up in various places. You're filled with hope and eagerness Tuesday morn to suppertime Thurs. Friends are affectionate, and a significant relationship could evolve. But retreat Thursday eve through Saturday — rest, re-read the first 2 sentences of this message. This is a smooth period, good for management decisions, liaising with gov't or management folks, finding good creams and unguents, seeking medical advice or cures, planning and being charitable. Just make sure not to tell secrets, and more subtly, make sure you "feel" that new projects and actions won't "go against your personal grain" in future.
  SAGITTARIUS:
 

Nov. 22-Dec. 21

Wishes can come true now, Sage. You're up, happy, hopeful! And more popular than usual — issue and accept invitations. (It seems like everyone wants to talk with you.) This is a happy social (and flirtatiously romantic) few weeks, but use it also to dream of your future, even to form delicious goals. Some of them will surprise you by coming true. However, your optimism about a "deep romance" will fade Thursday onward.  (Oct. 12 to Nov. 23 brings a "quieter" period for romance — if someone new appears in this stretch of days, a romance with him or her will be restrictive, maybe boring eventually.) You've had a beautiful, affectionate view of love, weddings, law, far travel, education and foreign cultures for several months. This has aided love, and your intellectual growth, but it, too, fades now, to bring instead a month of favour from bosses and VIPs (until Nov. 8). Now to Nov. 23, be cautious about dealing with gov't, head office, management types and institutions.

Sunday to pre-dawn Tuesday brings international, cultural, legal, educational and love matters to the fore — but it's a low-luck interval, so proceed cautiously. Be ambitious, work hard (and smart) Tuesday morn to suppertime Thursday (PDT) — lots of room for accomplishment and advancement here, Sage! Thursday eve through Saturday brings the "true note" of October — wishes, optimism, friends, social delights, entertainment, flirting. Enjoy!
  CAPRICORN:
 

Dec. 22-Jan. 19

The main accent lies on your ambitions, Cap — on career, prestige relations, ideas and worldly status. (I added "ideas" because the best careers/ambitions ride an idea — a creation, a labour-saving idea, a new profit angle, a political stance, etc.) Bosses have not been too kind to you over the last month, but Thursday brings relief — for many months. This day "switches" the irritable but assertive side of you from career to social life. A good use: be assertive in making friends, hold house or garden parties, fulfill a "home" or real estate dream, etc. A bad use: end friendships, argue socially, quit events. Your investment/majpor finance picture has been quite benevolent lately (last few months) but that influence ends now, to be replaced by a gentle, fortunate influence on your bigger ideas, morals, law, international contacts, insurance, even fame — and gentle love — until Nov. 8. (You'll deal with these Tuesday morning to Thursday suppertime — do so, they're fortunate, favoured!) (If you study or learn something now to Nov. 8, your "value" on the career scene will rise.) Speak up in career situations — your words will be taken seriously this week and next. 

Sunday to pre-dawn Tuesday brings secrets, privileged situations, lust for sex or power, financial actions. But luck is scarce here, so go slow. Those big ideas and international themes, law and morals mentioned above fill Tuesday to Thursday supper. Thursday eve through Saturday brings stronger career pressures, good ones — success might be at your fingertips. Start new ambition projects, but make sure they "fit" your personality and the future you want.
  AQUARIUS:
 

Jan. 20-Feb. 18

The emphasis continues on international concerns, far travel, law, ethics, cultural and social rituals, gentle love, life philosophy, religion (not spirituality) and making peace with life. All this for 2 more weeks, Aquarius. The intensity and possible argumentativeness in this (basically intellectual) zone since early September dissolves Thursday onward, as intensity and impulsiveness now move to your career and ambition sector for six weeks. (So be diplomatic with bosses, grin and bear any criticism.) Your lustful side blossoms now to Nov. 8; so does your ability to pick good investments. Surgery, esp. cosmetic, will go well. You talk well in intellectual and love zones this week and next.

Relationships loom Sunday to pre-dawn Tuesday. Be diplomatic; not much luck nor patience here. DO NOT form a new attraction or bond before Tuesday. Sexy temptations, investment/debt, research, lifestyle changes and medical concerns — these fill Tuesday morning to suppertime Thurs. — and fortunately so! You could make a superb investment, or wrap your words around someone sweet, compelling. Whatever you do, act — consequences will please you. This month's main current — listed in the first sentence above, "international" etc. — will flow strongly Thursday eve through Sat. Plunge in and enjoy, esp. if love is around!
  PISCES:
 

Feb. 19-March 20

The general focus lies on secrets and research, Pisces (dig deep for treasures) on temptations of lust and power, significant life changes and medical concerns. Your subconscious kisses the conscious surface of your mind; your intuition soars. This condition lasts two more weeks. — And can provide some lucrative investments Thursday eve through Saturday, as long as you avoid funding anything that touches on legal, international or "friend-influenced" conditions. (I.e., don't listen to friends.)  This whole area has been intense, "hurried" in September, but now (Thursday onward) will "relax" into normal progress. You might make a good money partnership this week or next.

Tackle chores Sunday to pre-dawn Tuesday (PDT) — adhere to safety rules, and go slow, as tools can "fight" you. Eat, dress sensibly. Tuesday morning to suppertime Thursday brings relationship excitement. Be diplomatic, but chase someone/something. Excellent opportunities face you — for success and for love. You might "wander into" a love connection that brings a new or improved home. For Thursday eve through Saturday, re-read the first 2 sentences above, about "secrets and research"… Only 1 caution: don't do anything that goes against your ethics or legal sense.
THE END.
AFTERAMBLE:
I find this story almost unbelievable. It was reported on a U.S. news site:
The Canadian government (Stats Can) has released statistics showing that 72% of people who have been vaccinated and received the booster for Covid, now have VAIDS — a condition of a lowered immune system. It is a bit worse for those who went for a second booster (a third shot). 73 % of these have VAIDS. Evidently these people's immune system is over two-thirds "gone," destroyed by the vaccine. Sounds incredible to me, but that was the news report. 
Can this be overstated? Every time I told a doctor, including my own, that I was in horrible shape after my shot, coughing uncontrollably for 3 months — so uncontrollably that it caused two hernias in my groin — every single time I mentioned anything, I was met with stony silence. These doctors knew the vaccine was bad, was destroying lives, yet they stayed silent. What are these doctors?
***
In the year ahead (now to Oct./24) China will expand in some way, will be lucky in resources and economically (after perhaps an upheaval) — and will be both suspicious and "too trusting" in dealing with other nations, esp. those separated from them by an ocean. 
***
In my last column I chastised Trump for exaggerating the sizes of his properties in order to trick banks into bigger loans. (Purportedly he said his penthouse was 30,000 square feet when it was only 11,000 — a pretty big "mistake.") 
But in Trump's defence, two things, both intertwined: the lenders, New York banks, knew what they were doing and had the total responsibility for determining the values of Trump's properties — located in their own backyard about which they had information on multiple thousands of properties. And they would rely on their appraiser's report, not Trump's bragging. I suspect his tendency to brag was already widely-known. So they would have told Trump what his properties were worth, not the other way around. It's hard to claim fraud when both parties have their eyes open and know exactly what's going on. The banks would have compensated for Trump's braggadocio in other ways, maybe a 1/4 % interest "cushion" or demanding more collateral than they usually would — there are various ways to compensate for a client's quirks without bruising his ego. If he inflates his values, then they inflate their collateral needs. So if this was a crime — exaggerating his properties' sizes or values — it was a crime without a victim. All those loans were paid off with interest. No one lost money, especially not the sophisticated New York banks,) 
This was the New York case started by Letitia, the woman who ran for attorney general with the campaign promise that she would "get Trump." (*)
The judge in this case decided to pronounce Trump guilty and fine him $250 million and attempt to destroy his businesses in general by revoking all of Trump's 200+ business licenses and declaring that Trump could not own or operate anything in New York State ever again, and to do this he froze all of Trump's properties — before the jury was even picked or the trial begun! (Note: evidently the judge decided not to have a jury. Video tape shows him bragging a few years ago that he thought juries were "often wrong,"and he bragged that he had and in future would change a jury's verdict at will.)
This judge is an admitted Democrat Trump hater, his prosecutor is a Democrat Trump-hater, and his clerk (a lawyer who advises this judge) is a Democrat Trump-hater.
In America, might, not right, defines the law and controls verdicts. This corrupt judge, this Biden pawn, levied a $250 million fine on Trump and froze all his businesses in New York State, essentially stealing a quarter billion $ from him, and trying to destroy $1 to 3 billion of his assets. Is that a little severe for Trump's one fatal flaw: he bragged about what he had and MAYBE (see next paragraph) inflated its value to boost his own personality?
But wait a minute. It has now come out that this judge HUGELY (to use a Trumpian word) UNDERVALUED Trump's properties in at least one Instance, by 98 % — stating that it was worth only 2 % of Its real value. 
This crooked judge deemed, In finding Trump guilty of over-inflating his property values, that Mar-a-Lago was worth $18 million. A scan of local real estate supports the Trump camp's contention that Mar-a-Lago is worth over $1 billion. Local realtors say it would sell for ver $ 600 million.
So this jackass judge Engoron valued Mar-a-Lago at less than 4 % of it's true value! And then found Trump guilty of fraudulently overvaluing his properties! Why is this judge not in jail for fraudulently undervaluing Trump's properties In an attempt to punish and rob a man of a quarter billion dollars?
I didn't expect the Biden regime to be so blatantly hypocritical and not even care that people saw the justice department was crooked. I mean, to put this judge in place to freeze all of Trump's assets and to grab $250 million from him without even a trial, is a despicable and criminal misuse of a poor stupid crooked judge. (BTW, some sources say the judge only "approved" the prosecutor's request to rob and freeze Trump, and that there will still be a trial in December, 3 months after they stole the money and froze the assets and put all of Trump's properties in receivership. Receivership is a process by which the government bleeds around 10 % to 15 % of a property's value [every year] as it acts as custodian.)
Is this just one more in a years- long list of examples of initially horrible charges against Trump that turned out to be bogus, to say the least?
All his accusers have turned out to be liars. That includes Hillary Clinton, John Brennan and the 50 lying attorney generals, ALL The leftist newspapers and television stations such as CNN and MSNBC, (and now, sadly, FOX) Joe Biden and his entire family of liars, corrupt Jack Smith and corrupt judge Chutkan, and a host, a veritable legion of minor demons. (E.g., Fani Willis, the corrupt little prosecutor in Georgia.) It reminds me of that little story about Christ: a man came up to him and he said what is your name and the man said Legion because he was filled with devils.
I'm almost ashamed of myself for having doubted the Trump! (You know I'm teasing you, right?) (*)
I warned you, in this column back in 2016, that Trump would be the nation's scapegoat, and that the Democrats would abandon democracy to try to destroy him. My exact prediction. Have I been wrong? 
I'm sorry, I just have to add this: there is a movement now saying Trump should be awarded the Nobel peace prize. I read the qualifications, and Trump definitely does qualify. He brought five Middle East nations together to formally agree not to fight each other, and  not to attack Israel. This was the Abraham Accords. No president in US history has done as much to advance Middle East peace. Biden has done zero. And he's too busy snoozing to even care.
(*) I don't believe Trump's any sort of angel. He's been insulting, even cruel, a braggart and desirous of flattery (both character flaws) and he's been close to some pretty shady dealings. But many of these "close encounters" come as a result of a Trump hiring mistake, e.g., M. Cohen, P. Manafort, and a few others. 
At base, I think Trump's honest — sometimes, from the Dem's view, and from the snobbish heights of many of the elites, even among republicans — too honest. (That brash honesty comes from his moon in Sagittarius, a sign that always causes him trouble, but that he's always attracted to.) One other, major flaw he possesses, but only in the political sphere (in daily personal life it yields affectionate rewards) — he lacks vengeance. I know he feels vengeful now, but if he becomes President again, he will likely forgive those who have tried and are trying to garrote him. He would rather create than seek revenge. He is a creative problem solver, he joys in this. In the very long run, his turn-the-other-cheek behaviour might win, even politically, more certainly historically, but in the short term it leaves alive those who tried to murder him, only to let them try again — and again, and again and again…eight or nine tries so far, 4 indictments, 2 impeachment attempts, 1 Russia hoax, 1 rigged election with FBI interference, outlandish but effective censorship and propaganda and character assassination, and… memory fails me…and involved in all this are 2 women, Hillary and Pelosi, and 2 men, Obama and Biden. These chums have been together since 2009. Hillary sold uranium to Russia and tried to engineer a coup, Pelosi engineered the Jan. 6 bear trap, Obama sicced the IRS on republicans and worked to build a government within the bureaucracy, which later protected Biden and his son from criminal charges. And one took showers with his daughter, gave LGBQT — child-groomers among them — the keys to the city, probably committed treason and has blatantly used the DOJ and FBI to harass, jail, and scare pro-lifers, parents and religious groups.
That bureaucracy/government Obama built has deepened a stagnancy in the U.S. How long has it been since we walked the Moon? 54 years? Since 1 wage earner could support a family, own a house and buy a new car every year? Oh, about 50-60 years? Since the first personal computer, about 50 years? Since the hippies, closing on 60 years? The atomic bomb? (78 years.)  Atomic reactors for energy, 60-70 years? Freeway system, 60-70 years. Television? 60, right? Radar? 
What huge thing has this nation conceived/done since the 1950/60's? Everything appears to be a downstream development, refinement or creation that depends on perhaps 10 or 20 seminal mid-20th Century advances, some of which I've listed above. For instance, the cell phone (created in 1984) is the child of the personal computer, radio, radar and television. 
***
Social scientists now say that boys raised w/o fathers tend to be more aggressive and to lack boundaries, even as adults. (The rational being that fathers tend to control aggression/violence and to set boundaries, while mothers do not control aggression; they nurture, etc.) 
That rings totally true for me. I was raised w/o a father, and I am quite aggressive. I didn't realize it until perhaps a year or so ago. I always hid it behind a passive or sarcastic attitude. But my rant against teachers in last week's column, or my general political rants, are pretty aggressive. And looking back, I was terrible to teachers as a student. I should apologize for my remarks about teachers. They aren't all ignorant stooges — many are, but there are/were, even in my youth, some good, humane, truly enlightened, intelligent teachers. I can remember a few in high school who obviously loved students and loved teaching. And w/o teachers, where would society be? 
The unfortunate part is that many, probably most teachers, at least in Vancouver, and I suspect continent-wide, have been, as they progressed through university, indoctrinated by university profs into socialism, and turned against capitalism. (This is partly a result of the huge wave of Marxism that swept through university staffs in the 1960's-70's. Back then, it was exotic and heroic to be a marxist, and it attracted women too.) Being at a malleable age, and mostly lower to middle class, that is, not wealthy, these 20-year-old education majors easily fell into the communist imprint, and let it colour their views on almost everything. Now, in true communist fashion (and, actually, very similar to the Nazi takeover of children and the destruction of the family under Hitler) these teachers, and their librarian cohorts, attempt to exile parents from schools and school policies — not only to exile them, but to claim they have no right to know what the school is doing to their children. To state, essentially, that the children belong to the teachers, not the parents. (I.e., to the state, as in communism and Hitler's Germany) — And then to start experimenting, surgically, pharmacologically and psychologically, on these students, w/o any parental knowledge — nor any parental right to interfere. 
The trouble is, if 90 % of these teachers are democrats and believe, not in democracy, but in the Democratic line, then they will be churning out students who are programmed to vote Democrat, eventually turning the U.S., for instance, into a one-party state. (*) (**)
(*) I say "for instance," as Canada is just as woke on political levels (not so much in the populace) and Britain is even worse. In Britain, they have twice thrown a woman in jail for praying "in her thoughts." There's actually a Twitter video showing a Brit cop asking this woman if she's silently praying. She says she is. "Then we have to arrest you," the cop says, and he does. Britain is twice as "woke" as the U.S., and their "wokism" seems to accompany a state of general moral and financial decline.
(**) I keep remembering what Norman Mailer said, that the U.S. exists in a state of constant revolution. One of the unique strengths of the U.S. is that it can absorb many philosophies, and through its history many different "fads" have come, wrapped the population in their cloaks (e.g., the McCarthy hearings, or Hillary's soviet hoax) and just as quickly have faded into the whispers of history, as the population changed its mind, or "woke up."
***
A reader blasted me for my comments about trannies. Said he'd never read me again. These trannies, tho' less than 3% of the population, hold "story hour" for kids, prance around with fake boobs and horrific make-up (is there anything uglier than a tranny's painted face?) and pretend they're having sex "in the air." Soon, the whole world (meaning Biden and his sheep teachers and little Bo-Peep Garland) was praising trannies, and demanding that they be allowed to teach, run schools, even be principles.
Now a tranny school principal has been fired for abuse. 
In another incident, last week a tranny who ran a daycare for many years, received 25 years in prison for sexually abusing children in that daycare. He had hours of film of pre-school children being raped, among other things. Oh, yes, let's stand up for the trannies!
Not only can they sexually abuse kids, but the poor kid being raped by a tranny doesn't even know which sex is trying to open his or her vagina or anus. Another way Biden is re-forming childhood, to conform with nazi ideals of degradation.
***
Talked to an Aquarian this morning. He doesn't believe in flying saucers, either.
***
Over 600 Canada Revenue (taxman) employees have been investigated for fraud and theft involving covid funds. 120 have been fired. (But none charged — the Liberals don't punish their own. They only arrest and charge and freeze the bank accounts of truck drivers from the Prairies.)
/30/