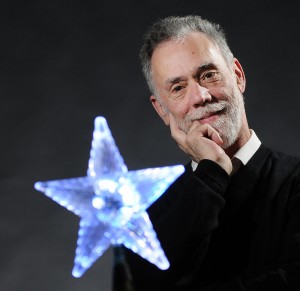 Note: this is NEXT WEEK'S forecast. To read the present week's column, please scroll down to "RECENT POSTS" on the right margin, and click on "Nov. 22 – 28, 2015."
.
ALL TIMES/DATES ARE PST (Pacific Standard Time Zone). PST is 8 hours "before" Greenwich (England). (As long as Britain is also on Standard time.) For example, when it is noon PST, it is 8 pm in England. The "World Clock" in the right margin gives you some clues. (You can also Google "time zone converter.")
START NOTHING: 4:46 am to 4:47 pm Sun., 7:09 pm Tues. to 2:09 am Wed., and 8:59 pm Thurs. to 2:34 pm Fri.
PREAMBLE:
There are many rules in astrology, just as there are in a language's grammar. And as with grammar, there are many instances when the rule is correctly broken. For example, the rule that we should never marry either of the signs beside us (adjacent signs). (To illustrate, a Scorpio should never marry a Libran nor a Sagittarian.) There are many good reasons for this rule, most of them involving intensity of emotion. But what if, say, that Scorpio's Part of Marriage is in Libra or Sagittarius? (Most people marry the sign containing their Part of Marriage.) Or what if your social and romantic planets (Mercury, Venus and Mars) are in an adjacent sign? Or your Moon, or the planet ruling your marriage sign? In such cases, rules are broken – sometimes.
Well, guys, I just spent two days travelling and ended with a flat tire which took over an hour to replace in darkness and freezing rain. So I've come home, peeled off my sodden cold clothes, hopped into a hot bath to stop the shivers, and here I am – all of which is an excuse to cut this preamble short!
WEEKLY FORECASTS:

 ARIES   March 21-April 19
Your mellow, wise mood continues. So do opportunities to travel afar, gain admittance to higher learning, seek fame or media involvements, or to embrace a life philosophy or religion. Love hovers around you – someone is more attracted to you than you to them – but that can change. Relationships remain very vibrant, especially early and late in the week. Government related or red-tape affairs, which have been "on hold" since June, now start to move forward. Remain restful, close to home Sunday daytime. This evening (through Tues.) brings romance, creative and speculative success, beauty, pleasure and games. You'll ride a winning streak. If single, you could meet real love. (But the present period is – in the bigger picture – not as lucky for love, mating, as late 2016 to late 2017, so there's no need to rush in.) Tackle chores and protect your health Wed. to midday Fri. This area of your life will expand over the months ahead, but don't be in a rush to plunged into anything new, especially not Wed., when barriers and other factors indicate a long, slow, heavy job for those who start too early. (On the other hand, there might be a chore you "must do" Wed.) Exciting meetings could involve a person possessing a) stunning looks or b) a slow, quiet magnetism. Ultimately, a love affair begun now might stumble later on domestic or security issues (or on your own ambition) – so enjoy, but be slow to commit.

 TAURUS   April 20-May 20
The general accent lies on sex, finances, mysteries, lifestyle changes, commitment and consequence, for a few weeks. Look under the rug; reject surface appearances. You might find something valuable in international or intellectual areas – e.g., a foreign stock to buy, a clever, lucrative import or export, or a book on how to excel in sales…etc. Your work place is "spicy" with romantic/lustful "vibes." Sunday's for errands, visits, calls – don't expect much progress, especially since the day begins with fuzzy thinking. This eve through Tuesday brings you down to earth, back to home and family – in a productive, successful way. It's a great little interval for gardening, landscaping, planning or starting renovations, hugging kids and parents, family therapy, security, retirement, improving nutrition, etc. Romance, creative and speculative urges, charming kids, beauty, pleasure and self-expression fill Wed. to Fri. mid-afternoon (PST). On the one hand, Wed.'s aspects are all difficult, so love might not have a chance; on the other hand, Thursday could open the door to expansion or growth of love. Time yourself accordingly. (But realize even a good romance now might not be "forever.") Tackle chores Fri. pm and Sat. All's well, but lighten up Sat. eve, when undercurrents go against what you're trying to achieve.

 GEMINI   May 21-June 20
Relationships remain front and center. In November, your contacts will "offer" or accept deeper physical intimacy or larger financial commitments. But both these will move slowly, like molasses over ice. In December, your relations will be much bouncier, faster, more cheerful, and more exciting. In both months, be co-operative, diplomatic, or you could make an enemy rather than a friend. Skirt challenges, seek opportunities – they exist! This "joining" theme also dovetails splendidly with a streak of romantic feelings that last, sweetly, until Dec. 4; and excitedly, hopefully, until Jan. 3, 2016. This is not the biggest romantic year in the medium-term horizon – late 2016 to late 2017 will be much bigger – but you can certainly enjoy "coming close" in the weeks ahead. (If you did form a life-love bond now, you would find your home, in future, was a lucky place, filled with cheer, prosperity and children (depending on your age). But will it be true love? Maybe. Sunday's for money, shopping – stick with routine items. This eve through Tues. brings errands, travel, communications, siblings and casual friends, paperwork, small chores. You'll succeed splendidly, so pick big errands. Be curious! Home, family, property, garden, draw your heart Wed. (difficulties and lack of direction) Thurs. (mostly successful, with a dollop of good luck this night) and the first half of Fri. (nothing significant). Chase romance, creative or speculative ventures, or teach kids Fri. mid-afternoon (PST) through Sat. – but proceed cautiously. Realize someone sweet is not ready for new intimacy, yet.

 CANCER   June 21-July 22
The accent remains on chores and minor health issues. Eat and dress sensibly. In November, the important chores will probably be connected to your spouse, a business partner/associate, or an opportunity (not an exciting one, but a deep, stable one). Your home continues to be a mixture of sweet affection and burning tempers – with the right "stir," you could cook up a spicy interlude or two. Your energy and charisma shine Sunday, but unfortunately there's nothing hugely important to do. Just relax and enjoy some attention. (Oddly, this is an important day, establishing 1] a new basis for a relationship; and 2] is "turning off" or re-inventing your life philosophy or religious stance, or love. But these processes take place without your action: just let life brew.) Sunday eve through Tues. bring money, earnings, shopping, sensual attractions (not recommended for the long run) memories and possessiveness. You can make superb progress, so charge forth, chase new clients, ask for a pay raise, shop, etc. Errands, communications, travel, paperwork, media and news tug your sleeve Wed. to mid-afternoon Fri. – get them done, but go slowly, carefully. Don't send an email (etc.) you suspect you might regret later – you will. Thursday's better than Wed. Friday eve through Sat. steers you toward home – the atmosphere's sweet and sour, as described above. Don't fight you spouse over a domestic issue. (He/she's probably right!)

 LEO   July 23-Aug. 22
The emphasis remains on romance, creative and speculative urges, charming children, drama, self-expression, beauty, games/sports and pleasure. Your winning streak continues. In the past week, and this Sunday, the romantic accent might involve a co-worker. But your energy and presence are dimmed Sunday (which might tell you something about the co-worker notion). From Monday onward, romance (et al) will be more open, free, and offer better prospects. You speak/write charmingly now, and quickly, and with wisdom – you're primed to chase someone intriguing! (If you're married, talk more, flatter your mate, and try a wee trip together.) Your energy and charisma soar Sunday eve through Tuesday, and good luck rides with you – start significant projects, chase love, get out, see and be seen, make valuable contacts. Splendid results occur. Handle money (and sexual attractions) carefully Wed. to mid-afternoon Fri. (PST). If you must act, shop, talk money, etc., do so Thurs. – Wed. promises only delay and disappointment in these areas. Friday eve and Saturday bring errands, flirtations, short trips, calls and messages, paperwork. Luck is mixed, calls for caution Sat. night. Friday starts a month of sweet affection on the home front.

 VIRGO   Aug. 23-Sept. 22
The accent remains on home, family, property, security, rest, retirement, nutrition, stomach and soul. This area was "sluggish" last week, and will remain so Sunday. (This period also establishes a connection between affection and home – e.g., romance with a neighbour, or a love affair steers slowly toward a live-in arrangement.) In December, your home will be more lively and cheerful. Sunday holds errands, short trips, calls and conversations – but don't do anything important. (E.g., don't call your boss, or drop your college application in the mail.) Retreat, rest and relax Sunday eve through Tues. – great luck aids you in dealing with civil servants, management, institutions, agents and counsellors, and storage facilities. Plan a big future (because it's coming!). Spiritual, charitable involvements bless you. Your energy and charisma rise nicely Wed. to mid-afternoon Fri., but a series of pitfalls warns against too heroic a stance. Thursday's better, but still needs a bit of patience late afternoon, supper time (PST). Don't  try to solve a problem by expanding your commitment. Late Friday, all Saturday accent money, earnings, spending, possessions and sensual attractions. All goes well, BUT: don't spend on love, pleasure, creative projects, nor gamble. (Your money picture, BTW, looks good for the time being.)

 LIBRA   Sept. 23-Oct. 22
The general focus continues on daily business, calls and answers, paperwork, short trips, and casual friends/siblings. Your personal and sensual magnetism continues high, so you should gain lots of willing co-operation on your travels/errands, and could even meet a potential amour. Sunday's for ambition, but not much will succeed, so you might as well sit back and relax. This eve through Tuesday brings social delights, entertainment, popularity, optimism and flirtation. A wish could come true. Plunge into this – all aspects point to success and exhilaration! Retreat, rest and contemplate Wed. to midday Fri. Deal with civil servants, institutions and large corporations – but use this interval to catch up or handle problems, rather than initiating anything. Be charitable and spiritual. The scope or weight of your duties might expand: this could presage a promotion or movement into management. You might also find a solution (or the hint of one, trail to one) to a long-standing domestic or property difficulty. Your energy and charisma soar Fri. eve and Saturday. You're in charge; you're the leader. Start something important, or impress someone important. However, don't stumble on a domestic, family, security or "territory" issue.

 SCORPIO   Oct. 23-Nov. 21
Money and possessions continue to be the main theme. You might also be attracted sensually to someone, but romance is your Achilles heel, until December 4, so be patient, act wisely. (Anyone new you met now – Nov. 8 to Dec. 4 – and loved and later married, would eventually restrict and "suffocate" you.) Sunday's mellow and wise, but your thoughts/feelings about a creative, speculative or romantic situation are misguided. Just wait, enjoy a mellow, poetic day. This eve through Tuesday brings major opportunities in your career or business. Charge forth, all is positive. If you're not a worker, this period is excellent for improving your status (or for mingling with or contacting VIPs or important neighbourhood citizens). Hopes, wishes and a wee boost in popularity brighten Wed. to midday Fri. This interval brings happiness (and a money or sex wish might come true late Thurs.) but generally events won't be lucky, and plans won't work. Still, you'll be content. Retreat Fri. eve and Sat. – rest, contemplate, plan, deal with red tape and bureaucracies, public and private. Protect tour health. Be careful, safe, around tools, machines. Don't gossip; avoid those who do.

 SAGITTARIUS   Nov. 22-Dec. 21
Your energy and charisma remain elevated – and your popularity remains high, too. You might, in December, meet a good romantic prospect in a crowd or social circle, or a friend might offer to set you up. Sunday inclines you toward mysteries, investigation, sexual intimacy and/or financial commitments. However, none of these will come to anything, so enjoy a good murder mystery book or whatever. This eve through Tuesday brings a mellow mood, wisdom, intellectual pursuits, higher education, cultural involvements, far travel, and international affairs. Very good luck helps you gain whatever you aim for in these zones – start something! The boss is watching Wed. to midday Fri. Do your best, show your skills, but stop short of trying something big, or starting a project, as difficult aspects will dog you – except 8 pm to 9 pm Thursday (PST) when a project you start could catch fire and grow hugely in months to come. (Still, don't expect co-operation or an easy "yes" of approval on this one.) Midday Fri. through Sat. expands your popularity, brings social delights, optimism, future plans, entertainment, celebration – and possibly a romantic encounter. The sticking point (from 2009 to 2024)? Money, or economic status. Sometimes you have to choose: riches or love.

 CAPRICORN   Dec. 22-Jan. 19
Continue to lie low, Cap. Your energy and charisma remain at a low ebb. Be charitable. Re-connect to your spiritual side. Contemplate and plan. Deal with government, institutional and "large company" red tape. Realize bosses and authorities are a bit critical and temperamental through December: show your bright, pleasant side. Sunday is for relationships – stick with the tried and true, as new contacts made now will fade soon. Sunday eve through Tuesday opens the door to mysteries, secrets, valuable data – be a detective. You could make a fantastic investment these two days, or start an intimate affairs, higher education, intellectual pursuits, publishing, and cultural involvements. All these encounter headwinds, so sally forth cautiously – though this period might end with a lucky start (around 8-9 pm PST). Friday pm and Saturday emphasize ambitions, career, prestige relations and general worldly status. Things go slowly but rather productively. But listen to little hints, clues: a career or position might "begin ending" now – or, if you're "in line" for it, you might soon buy a prestigious home.

 AQUARIUS   Jan. 20-Feb. 18
You might be pursued by someone with romance (even marriage) on their mind. Your ethical, legal, intellectual and idealistic side wafts down a lovely river of daydreams and profound thought. A wish might come true before December ends. Tackle chores Sunday – but only routine ones. If your health's a bit off, rest this day. Sunday night through Tuesday brings relationships – successful ones. You could fall in love, meet an exciting stranger, agree to marry, or meet a great new business partner, or relocate, or deal with the public, negotiate, sign contracts, etc. All succeeds! Be diplomatic, eager to join. Someone who challenges you might only want your attention (for a good reason). You enter the zone of secrets, investigation, large financial actions, health diagnoses, lifestyle changes and deep sexual urges Wednesday to midday Fri. Go slow here: don't promise, don't commit; sign nothing. (The one period of success occurs between 8 and 9 pm PST Thursday: it could trigger a "birth" of attraction or financial success.) Read the first two sentences for Friday eve through Saturday. Love, intellectual and travel themes bless you, yet they don't seem to go far. Perhaps something in your background or a "secret" is holding you back. Friday starts three weeks of favour and luck in your career.

 PISCES   Feb. 19-March 20
The general accent lies on your career, ambitions and status, and prestige relations. If you've been cutting a few corners legally, you might hear from the authorities now. But if you've been hard-working, the few weeks ahead could reward you with a promotion, business success, and/or praise from higher-ups. This is a good time to seek employment, start a new job, or succeed in your present position, especially Sunday eve through Tuesday, when almost everything you touch (in work) turns to achievement! If you have to meet with the boss, chose Monday or Tuesday this week. You might receive good news about your health, or about a child or pet. Wednesday to midday Friday accents relationships. Go slowly here. Remember, almost all your good fortune (to September 2016) will come from others rather than from independent action. A "lucky" relationship might spark, or a lucky door open to opportunity, between 8 and 9 pm PST Thursday. Otherwise, this is a rather difficult period, demanding diplomacy and discretion, especially Wed. Avoid fights, challenges. Friday eve and Saturday steer you into deeper waters, of serious sex and serious money. Most things work here, in a small, mild way, but keep an eye on legalities or philosophical "right and wrong" – you might be wishing for the wrong thing. A new earnings project begins now, but in a buried, quiet way – more evident later.
The End.
.