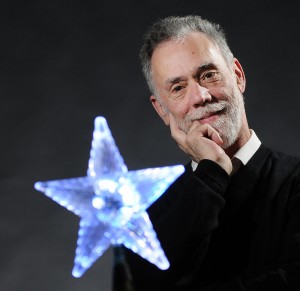 Note: this is NEXT WEEK'S forecast. To read the present week's column, please scroll down to "RECENT POSTS" on the right margin, and click on "May 10-16, 2015."

ALL TIMES/DATES ARE PDT (Pacific Daylight Time Zone). PDT is 8 hours "before" Greenwich (England). (As long as Britain is also on Daylight time.) For example, when it is noon PST, it is 8 pm in England. The "World Clock" in the right margin gives you some clues. (You can also Google "time zone converter.")
START NOTHING: 9:13 pm Sun. to 2:27 am Mon., 10:57 am Tues. to 6:56 am Wed., and 5:36 pm Thurs. to 2:42 pm Fri.
PREAMBLE:
(for the most part, a gloomy one! But there's also the Afteramble…)
The U.S. Supreme Court just ruled that the NSA's telephone data collection – the practice Edward Snowden blew the whistle on – was illegal. So where does that leave Obama (and almost every Pol, liberal or conservative) who has insisted that Snowden is a traitor who needs to come home and stand trial for treason. Is it truly illegal, in the United States, to report an illegal activity? Is it truly treasonous to act patriotically? Perhaps the real crime is to upset/defy the hierarchy.
Had a question sent to the comments. Here's my answer: the police state and militarization of the police will last until 2232. In the short term, protests such as Baltimore's will flare up against police repression, but these protests will only have traction until early 2018. The repressive hierarchy will last until 2024. In essence, the hierarchy will win, and be established for two more centuries.
RE: ISIS:
If there is a hell, every person who kills for religious reasons will go to hell. A god who asks humans to kill for him/her, who promotes the infliction of pain upon the innocent, who counsels genocide, can only be a god who resides in hell, and that includes the monotheistic god of the bible and the koran. (The bible's god has commanded all these things.) But these are not gods; these are the nightmares of man. And the promoters and users of these nightmares, the priests and popes and mustafas, are bound for hell, also, if hell exists.

WEEKLY FORECAST:


ARIES March 21-April 19
Start nothing new, projects nor relationships, now to June 11. These weeks will bring delays, indecision, second thoughts, missing supplies, misunderstood directions, lost mail, etc. Hold to ongoing projects and protect them from these problems. (For example, order necessary supplies long before you'll need them, repeat instructions, etc.) You can reprise past projects. You might find long-lost mail, or discover a $ 20 bill in a book. Nostalgia reigns. Your inclination will be to rush through things, to be impatient, to hurry things rather than go slow – think, be calm, be patient. Your home is a sweet place. This is a great period to revisit a former neighbourhood, or to look up siblings, friends you haven't seen for years. Chase money Sunday: pay a bill, collect a debt. Shopping is easy, but stick to staples, avoid large or unusual purchases. Mon./Tues. bring errands, communications, casual friends, paperwork, details, short trips – the very things that are "slowing down" the most. If you have something important to mail, ensure its arrival by paying extra – and email the recipient to alert them to your package. Monday's confusing; Tuesday's okay. Home, family, realty, security, garden and Mom Nature, nutrition, children, all flow smoothly Wed., when your intuition is high; Thurs. brings upheavals, strains, confrontations: go slow, be diplomatic. You might be forced to choose between career and home. Romance sings to you Fri. pm, but conditions are slow, tough – wait until Sat. to act. (The whole weekend's romantic, creative, pleasure-oriented.)

TAURUS April 20-May 20
Start nothing new before June 11, Taurus. That includes projects and relationships. Instead, reprise past ventures, involvements, or protect ongoing ones from delays, indecision, supply shortages, wrong directions, etc. A money source from the past could return: if you grab it, it will probably last until early July. There might be another money source around which in some way connects to the government, institutions, management or behind-scenes work – this source might have some unintended consequences. The "past source" is better. Friends show affection, and all your communications, travel, visits are subtly blessed until June 5. A friendly romance might start (but won't last – see second sentence above). Your energy and charisma soar Sunday – impress or persuade people, ask favours, see and be seen – but don't start anything important. Chase money, pay bills, protect your possessions and shop, Monday (caution, confusion or deception prevails) and Tuesday (fine, smooth). Errands, communications, trips, visits and paperwork fill Wed. (splendid, all's smooth, intuition's high, small wishes come true) Thurs. (caution, alienation and disruption possible – you might have to choose between profound love and sweet friendship) and most of Friday – stick to routine. Steer yourself toward home this evening and Saturday. Friday might bring a money glitch. Saturday's blessed – buying real estate, despite my "do nothing new" might bring big benefits!

GEMINI May 21-June 20
Start no new projects nor relationships now to June 11, Gemini. Your indecision can reach new heights, and delays will undermine any new venture. (also climb to new peaks, through June. This combination could make your indecision disappear, as you charge ahead with something. But once this something is launched, either a] Actually, indecision is hard to call or describe this time, because your determination and will power you grow indecisive about it down the road, even weeks/months later; or b] whatever you launch hits its own wall of delay that, over time, will wither it.) You might be thrust into a former circumstance, role, or relationship. Almost against your wishes, your sexual magnetism surges until late June, so admirers old and new could approach you. Stick with the old, at least until June 11. Your money picture remains benevolent. Take a deep rest Sunday – soon, exciting times will demand lots of energy. Your energy and charisma do rise Mon./Tues., but only halfway – use it to complete neglected chores, to deal with civil servants and institutions. Money, earnings, spending, slated Wed. (excellent) Thurs. (glitches, disruptions and alienation) and Fri. a.m. (stick to routine). DON'T buy anything significant (clothes, tv, tech, I-phone, etc.) before June 11. Errands, friends, trips, paperwork and communications bore you Fri. pm, intrigue and bless you Sat. (Weariness ends: energy ahead!)

CANCER June 21-July 22
Your celebratory mood soon (Thursday) will fade into quietude, so enjoy yourself while you can. You continue, right into early June, to attract others – you're more graceful, radiant than usual. Start nothing new before June11 – instead, reprise old ventures, or work to protect ongoing projects. (New things started now – including relationships – will tend to get tied up in – nay, choked by – delays, indecision, shortages and second thoughts.) Sunday continues the optimism, popularity, social delights and flirtations of the weekend. Get out and mingle – pursue fun. But retreat, seek solitude and rest, contemplate Monday (some deception) and Tuesday (all's good). This is a "foretaste" of the weeks ahead. Call the government, seek help, be charitable, focus on your spiritual side. (Don't plan, as plans made now will simply go awry.) Your energy surges Wed./Thurs. – het out, impress people, ask for favours, etc. However DON'T start new projects. Thursday might bring a few problems – perhaps a potential alienation in love – career unpredictability might be involved. Chase money Fri./Sat. – Fri. might bring barriers, delays and glitches, but Sat. holds sweet success.

LEO July 23-Aug. 22
This is your last week of pressure, Leo. Thursday begins a month of celebration, light romance, wish fulfillment, optimism, popularity, group involvements, and – fun. Start no new projects nor relationships before June 11. So if light romance, or a group activity/entry does arise – either a) it "returns you" to an old flame or a former social circle; or b) it won't last past June. Either way, it/they will bring happiness! Your private life (what little will exist) will be affectionate. Civil servants, institutions, charities and head office people will treat you with respect, grace and favour, until June 5. Use this to clear up old obligations or governmental snags from the past. Be ambitious Sunday – but don't start new projects. That celebration mood enters Monday (a little confused – hint: your best direction is not toward intimacy nor finances) and Tuesday (good). Retreat, dream, nap, rest, meditate or contemplate Wed. to early afternoon (PDT) Fri. Interface with government, head office Wed., when all's smooth – be cautious Thurs., when disruption or irritation reigns – then Friday's smooth again. Your energy and charisma soar Fri. eve, Sat. – DON'T start anything, but do collect on past efforts, goodwill, favours owed you. Saturday's lucky, reprise a former project or love – or tease and praise the one you have. Earlier, Friday brings a choice between the future, light love, social delights, and a more immediate pleasure, a more private, deep romance or creative project. This choice will exist until late 2017

VIRGO Aug. 23-Sept. 22
Remember, start nothing before June 11, especially in career, status/prestige areas, and in parenting. (E.g., this would be a bad time to expand your business, or to try a new parenting style.) Instead, protect ongoing projects from delays, supply shortages, misunderstandings, missed appointments, indecision, etc. You might profitably reprise a former career or job role, or deal with fruitful contacts and associates from the past. (E.g., a former supplier might offer a better price than your current one.) However, if this reprised career or business role demands an investment from you, or if you're going to be paid in equity rather than cash, be ultra-wary. This is not a good time to invest (to late June, but to some degree, to mid-November). Now to early June, friends are sweet, supportive. Sunday's mellow, wise – all's well! If you're in love, this is a day for a sweet lounging talk. Be ambitious (but read all the above) Monday (confusing, no co-operation) and Tuesday (all's smooth). Friends, light romance, optimism and general happiness visit you Wed. (all's good) Thurs. (disruptive, maybe a decision needed – do you chase light, easy love, or deep passion?) and Fri. morning (stick to routine). Retreat, rest and contemplate (don't plan – wasted effort) Fri. eve, Saturday – great luck this last day might steer you toward a real estate or domestic "sinecure" – a good place. To some degree, this whole week asks you to choose between career/pride and security/humble home. Your choice! (But I'd pick home.)

LIBRA Sept. 23-Oct. 22
This is your last week of mystery, Libra. Soon, enlightenment will come, the patterns and the wise road will be apparent to you. That enlightenment might be tied to someone from the past – a lover, teacher, scholar, someone who made your mind feel more open, cheerful. Actually, not one but two old flames might appear in the next few weeks. If so, one is gentle, abstracted; the other is more assertive, sometimes "rough." I'd pick the gentle one. But don't start a new project, nor a brand-new relationship before June 11. Instead, welcome ongoing or former links. Reprise a past project, or protect ongoing ones from delays, mistakes, indecision, missed meetings or supply shortages. Sunday preserves the mystery – and might tempt you to sidle into intimacy with someone. Mon. (not great, late confusion) and Tues. (smooth, easy) bring intellectual interests, legal matters, publishing, far travel, cultural and religious involvements – and gentle love. Be ambitious (but start nothing major) Wed. (smooth) and Thurs. (a bit disruptive, alienation possible). Friday afternoon, Saturday bring popularity, happiness, optimism, plans for the future (don't count on them) flirtations and social joys. Saturday is splendid – re-join a club or group, issue or accept invitations. All week, peaking Friday, you might have to choose between the profound and the casual. The casual is safer.

SCORPIO Oct. 23-Nov. 21
As this week matures, life steers you from open, aboveboard relationships into deeper, more fruitful waters. For example, attraction and "sizing each other up" can become intimacy; a business agreement or opportunity evolves into funding. However, these deeper things begin to eddy and swirl now, to be deflected by delay, indecision, unavailability of a product, etc. For this and another reason, you might be wise to not invest, not begin an intimate affair, unless this is a "return of the past" – e.g., an old flame re-ignites, or a desirable investment returns. In general, start nothing major or significant before June 11. Work instead to protect ongoing projects and relationships from delays, misunderstandings, etc. Sunday contains exciting, workable relationships. Be very careful with investments and with "romance" Monday, when you're not seeing things clearly, but be prepared to succeed Tues. morning (PDT). A gentle, loving, wise mood steals over you Wed. (all's smooth) Thurs. (disruptive, subsurface currents – proceed cautiously) and Fri. morning (stick to routine). Law, religion, cultural events, education, media, intellectual or travel pursuits are emphasized – you are favoured in these until early June. (You might be falling a wee bit into love.) Be ambitious Fri. pm, Sat. – luck looms here – you could be promoted (if so, ask to begin your new role after June 11). Or, people simply bow to you. All week, you have to choose between earnings, daily money, and investment/debt, long-term money. The daily, the earnings side, is safest.

SAGITTARIUS Nov. 22-Dec. 21
Start no new projects nor relationships before June 11. Neither give nor accept promises – they might be innocently broken. Mercury is retrograding in your relationship sign, so an ex-spouse or old flame – or former associate of any kind, even in business – might return. This could be a significant link, Sage. Intimacy might come very quickly, easily, now to June 5. This same period (to June 5) favours your financial picture, investments and debt reduction. A former business opportunity, relocation idea or public/fame opening, could recur. However, in all this, you and/or a "partner" are likely to be indecisive, so a waiting game seems unavoidable to some degree. If this is a former or ongoing bond, be patient. If it's brand new, indecision will dog it forever. Generally, tackle chores through Wednesday, then get ready for relationships, fresh horizons, Thurs. onward. Chores, health Sunday – all's well. Relationships face you Monday (careful, deception/confusion and deep down you feel like ending things) and Tuesday (all's well, co-operation available this morning). Wed./Thurs. nudge you into deeper waters, commitment, mysteries, financial and sexual "closeness." Wednesday's great, Thursday's a bit disruptive – follow safety rules. Some alienation possible in "close clinches." Stick to routine Fri. morning. This pm, and Saturday, bring romance, gentle love, far travel, higher education, intellectual pursuits, law, culture and social rituals – all quite lucky Sat.

CAPRICORN Dec. 22-Jan. 19
Start no new projects nor relationships until June 11, Cap. Delays, indecision, mistakes and retraced steps will be inevitable, especially in employment, machinery, chore and health areas. DO NOT buy any tools or equipment. Instead, work to protect ongoing enterprises, and/or reprise jobs from the past. You might have to assume a former employment role for a while. If you're seeking employment, give a few former bosses a call. Now to June 24, your work and health zone will be more intense than usual – don't overexert, especially in hot weather. Until June 5, others will treat you with grace and affection. Sunday's for romance, creative and speculative urges, pleasure and charming kids. All's well. Monday (careful, confusion exists) and Tuesday (all's smooth) bring work, chores – eat and dress sensibly. Relationships arise Wed. dawn (PDT – afternoon in Europe) to midday Friday. Wednesday's great, and Friday's for routine, but Thursday needs caution – someone wants to be with you, but disruptions, parents, authorities and possibly you, push toward separation. Life's depths float to the surface Friday pm and Saturday – sex, intimacy, large finances, investments, lifestyle changes, health diagnoses, research, all go well, especially during a lucky, quiet Saturday.

AQUARIUS Jan. 20-Feb. 18
Start nothing new before June 11, Aquarius. An old flame might dance back into your life – so might a former, unfinished creative or speculative venture. Be careful with the last two – sometimes, in reworking something creative, we make it even worse. But love – a former flame who returns now could play a significant role in your life. Your romantic courage (and sexual magnetism) are at a peak, through late June. And Thursday begins a month of intensified romance, creativity, pleasure and – joy. (This ends a month of weariness and down-home interests. You'll be glad, in the weeks to come, that you did spend the last few resting.) Co-workers are pleasant, even affectionate, to June 5. Sunday continues your rest – get out in nature, embrace family, nap, eat well. A harbinger of romance – a hint of upcoming times – appears Mon./Tues. Monday's a bit confusing, as possessiveness, or monetary needs, fight love. Tuesday's fine – but act early. Tackle chores Wed. to midday Fri. – eat, dress sensibly, tackle chores you're sure you can accomplish. Avoid big, new, complex tasks now. Wednesday's fine, Thursday's disruptive, follow safety rules, and steer away from sulking people. Stick to routine Friday. This eve and Saturday bring relationships, fresh horizons, opportunities, dealings with the public, and negotiations. Remember, nothing/no one new – superb luck resides with the former or the ongoing.

PISCES Feb. 19-March 20
Start nothing new, neither projects nor relationships, Pisces, until June 11 or later. Instead, reprise past ventures, or stick with the ongoing – and protect these from indecision, delays, false starts, supply shortages, etc. (For example, protect an ongoing love affair by not revealing the indecision you feel about it, especially if you're a man.) But whether your beau's former, ongoing or new, don't start living together before June 25 – if you did, a constant undercurrent of friction would exist. The past could return (over the next few weeks) in the guise of an alienated family member, the return of a real estate bargain, or a retirement or security plan which you liked but somehow just didn't implement. These could go well, but take baby steps. DO NOT begin renovations before June 11. Sunday's for errands, casual visits, mail, phone, paperwork. All's well. Domestic issues, property, retirement plans, gardening, nutrition, stomach and soul, these draw your attention Monday/Tuesday – charge ahead, especially with neglected tasks; not with new projects. A whiff of romance, beauty, nature's poetry, pleasure, creative and gambling urges – these enter Wed. to midday Friday. Wednesday's fine, Thursday's disruptive or subtly disquieting, but might also have threads of true love. Stick to routine Friday. Tackle chores this eve and Saturday – your progress will be good. Be cautious toward someone who wants to expand your workload (Saturday). All week, you might need to choose between ambitions, career and prestige, and humility, security, and home. Ambition (et al) best.
The End.
AFTERAMBLE:
HELLO, MR. STRANGER — Part Two
Like a drop of ink in a glass of water, that apartment building blossomed to color my entire existence. I rode the bus constantly, sometimes ten times a day. I snuck around like a thief at both ends of my ride – I would take the bus sometimes several stops, sometimes a whole kilometer past the building, then dismount and sneak across the street to the bus stop going the other way, and repeat this again at the other end of my ride, knowing my actions would seem odd if anyone happened to observe me. I would board the bus with my head down, frightened by now, truly spooked, that I would encounter the same bus driver from earlier in the day, and be recognized. Sometimes it was not even so much seeing the building – for I examined it in every detail, every smudge, every reflection in the windows, every piece of flashing on the roof-edge, every plant in the wet garden beds, and felt a mild injection of urgent regret every time the bus pulled away from the apartment's stop . Sometimes seeing the building was not the strongest feeling for me. It was getting off the bus at a certain point, deciding where to get off, how far to go past, away from that building, as if my – heart? Is it heart? – was on an elastic band, that stretched, then pulled me back. It was that delicious sensation of feeling an end-point, that point where I dismounted – this turning point, wherever it lay, always built up in me to a delicious, fearful peak , and then I would make the decision to get off, to approach that building again. The confusion and profusion of emotions that thrilled through me, would last right through the disembarking, crossing the street, standing there uncomfortably like a criminal, and, my heart pounding, getting on the bus that finally arrived from the other direction, my head swirling with strange, ungrasped pleasures and tempting… tempting – well, it eluded me.
I believe this little adventure would have run its course, have slowly begun to bore me, and I would have been free of it and onto some other part of my life (but what other part?) if something hadn't happened by accident, by fate and destiny. I suspect that we actually create events through our desires. That, perhaps, the world is just so flexible. Anyway, this occurred: a mystery, a blessing: a Vacancy sign. All night, I pondered this.
Though I still like to travel casually in jeans, the sale of my warehouse business had easily let me buy Holt Renfrew clothes, which I seldom wore. But this morning I dressed: cashmere, expensive coat and slacks, the works. Quiet elegance. And I drove, no bus. (This, partly, was to force myself into action.) The apartment manager, my age but grizzled and unshaven, seeing my clothes, let me in without hesitation.
"You wanna the suite?"
"I'm only interested in one that faces the street," I said as we strode down the hall. "I hate looking out on the alley." (I told you that I remembered – I don't know how, or perhaps I just imagined that I remembered – the exact two windows of her apartment – which faced the street.)
"No, this is street. Street."
I imagined, deliciously, that the apartment would be on the same floor – the second – as the blonde girl's had been, that night 35 years ago. And that I would be able to walk the same halls. Or if I – my new apartment – was on the third, I would sneak down the stairs every so often, to walk by it. I had a check book in my coat. But when the manager led me out of the elevator and stooped before a door with his keys, I stopped, and stared deeply at the carpeted hallway. I felt a moment of – faintness, of losing my bearings; yet one part of me was calm, ready calmly to let go of everything sane. At the same time my heart pounded. Because it was the suite. Her suite. The exact one.
I knew I could not write the check. My hands were shaking too violently. In order not to reveal that, I kept them shoved in my coat pockets, and walked slowly through the door. That was it: I felt it: I had just said goodbye to something. I wandered through the suite, which consisted of a hallway, faded and worn hardwood floors, closets, bare cream walls, living room, kitchenette, and bedroom. It was not the furniture-stuffed place I'd stumbled through in the dark that night, her light hand touching mine to guide me. It was stark and empty, but there was something, something I could not describe. In those bare walls was her story, her eternity. Seized with curiosity, I turned and asked, with a lump of courage in my throat,
"Who lived here before?"
I must have been abrupt or stood strangely, for he have me a quick appraising look,
"A tenant," he said with flat finality: no more questions.
"No, I mean – man? Woman?"
"A woman."
"A blonde woman?"
"What you want here? You want to rent?"
"Rent?" As if it had never occurred to me, I stopped, hesitated. But I couldn't escape the fascination.
"Yes. Yes. I'll take it."
He peered at me suspiciously. So much for my expensive outfit.
"You have furniture?"
"Yes. Yes."
"You need damage deposit."
"Yes. Yes." I wasn't looking at him now, but pretended to be still observing the apartment, because the thoughts that were going through my mind – I didn't want him interfering. Except they weren't thoughts, not even impressions; it was as if I was searching for something, but I didn't know what.
Then a strange, light trance came over me, and I knew I could sign the check calmly. We went to his manager's apartment and I gave him the rent and deposit, and signed the forms.
He wouldn't give me the keys until my check cashed. He really didn't like me. But I went back the next day, and he gave me the key. I climbed the stairs, opened the door in, once again, a mild trance, and slunk inside, one part of my mind alert, hoping no one had watched me. I shut the door quickly and stood in the entry hallway for five minutes. Slowly, each step taking another minute or two, as I gazed blankly at the walls, I entered into the empty, square living room. I stood there a long time, without a thought. Then it came to me – actually, two things came to me slowly, yet simultaneously: I began to remember (or imagine, or think that I remembered, who can tell?) what the apartment had looked like, the furniture it had contained, and the mirrors and plants and the poster, and crockery. These memories came slowly, and were only vague, misty things at first. But they weren't elusive, not half-here and then wispy and gone, playing like sunlight on water. No, they were thick, solid and durable…but not complete, only ten, and then slowly, twenty percent complete. At the same time, exactly the same time, so that I could not distinguish one from the other, the idea emerged that I would go out and search for the exact articles of furniture and crockery and planters that I was beginning to remember, and buy them and furnish this place, this altar! – as memory dictated.
So I began. It took weeks – and to some degree the job was never done, for my memory (or imagination) was slow. Details came in dribs and drabs, sometimes only one small little concrete memory in a whole day; sometimes nothing. But I found, as I haunted furniture and second-hand stores, that details or hunches would come to me more easily, aided sometimes merely by seeing a few rows of clap-trap furniture, or an old brass planter in a Chinese grocery.
The first thing I bought was the bed – I had to sleep. It had been, I'm sure, a queen size, for I hadn't felt crowded at all, that night of love, nor had the room been crowded. So I bought a second-hand frame and mattress, queen size. (Everything had to be second hand.) The slight smell wrapping the mattress made it seem that warm bodies, perhaps hers, had slept upon it, lived in it. I paid the store; they delivered it in a pick-up.
I placed it almost exactly where it had been, for I could remember clearly where it was. The head had been against the east wall, and the bedroom window was on the south, overlooking the traffic. And there had been a chair – and a small table? A night stand – bureau – there under the window? Slowly, the whole picture was still emerging. Not that night, for I was too excited by my boldness (this was my first purchase, my first stick of furniture) – my heart pounded with this step into the reality of what I was doing – and, exhausted, I fell asleep almost instantly – but the next night, when I had time to ponder, when in fact time slowed and comforted me like a silent companion, this night, as I lay in bed, a massive regret stole over me. For the first time it struck me right in the face and chest: why did I leave? I knew why, of course, but I mean in the other, more horrible sense: why did I abandon everything that might have made my life different, and full, rich and – I could only imagine how rich. I lay as if murdered, dumbstruck and motionless, as the full truth of what I'd done crawled over me like a giant ravenous insect, eating away every ounce of cheerfulness, optimism and – and blindness, undisturbed blindness – that I had possessed.
Over the hours of that night, as I lay elated and angry, courageous and fearful, my choice became clear. I had blithely entered this reconstruction almost like a game, something (admittedly something a little queer) to amuse me in my retirement. I guess a person shouldn't retire as early as I did, age fifty-five. But the insect of regret had stung me; the enormity of what I had began to create stood before me – or around me. I had two choices: to regret that I had thrown away the one woman I had ever loved – for now I was convinced of this, despite our few short hours of intimacy – at the very least I had thrown away the most perfect little person, body, companion and soul that I'd ever met, the only woman who had not, in some way, in some feature of her looks or her personality, grated upon my love of perfection – and that was a whole world, a valuable world! – to regret that I had wasted an entire lifetime, to accept this regret and to go away bitter with this, to live after this with, you might say, a stomach missing, or both arms… go away and start my life again – what bitter, empty life? Or, I could remain, I could build this replacement world up even higher, more fully, fill in every detail, I could live on the sweet side of this regret, chew and mull and bury myself in it as if in a sweet drug, live so fully in this fantasy that I would never reach the point of bitter loss, because I would constantly increase the sense of, constantly live on that edge of – regret – or no, the first sweetness, which held a hopefulness, an almost sweet hopelessness, or –
Let me explain: when you first get angry at someone, and start yelling at them, it feels good. You don't feel bad until you cool down, and fear you over-reacted, and know you hurt them, and now you've ruined everything. I knew this madness had to end that way, I had to feel bad, very bad about myself sooner or later. On the other hand, some people just never stop yelling, so they can continue to feel their delicious anger, and never have to stop to suffer those intervals of regret at the destruction they've caused. My second choice was, in effect, to plunge further into the anger, that is, into my fantasy, so that I could hold off the regret. If I just refused to admit that what I was doing was a mistake (though of course the whole time I knew it was a colossal mistake, a gargantuan mistake, that would probably smash me in the end….) So I chose the latter course, even while knowing that this could only, someday, make me face an even bigger loss and bitter disappointment. To escape, I had to steep myself further in the reality of the past, draw it around me like an insulating blanket to defend against consequences.
So a month passed. I slowly furnished the other rooms, and the kitchen with cutlery, plates and pans. The kitchen was the hardest, because I had given it the briefest glance that night she'd invited me here, and had not even seen her plates, etc. Here, I had to guess what she would have possessed, from my feel, my absorption, of her personality. I was, after a month, about halfway, perhaps a third, toward my goal of recreating her apartment – our apartment. Often in the days I would stand motionless in the living room, immersed in the pool of trance-like feelings that bathed me and – often now – hypnotized me. At night in the dark bedroom I would lie on my back, wide awake under the blanket of regret.
But there are good days, too. Excellent hours, when I'm temporarily not regretting – then her shadow lies with me at night; her aura surrounds me in the day. Her weeping face sometimes appears in the television, or dimly, on the walls. (Yes, I bought a television, which I turn on desperately, yet with a numb slowness, when I can't bear the hunger of the insect eating me.) The walls are still bare, because I haven't been able to remember what kind of paintings or posters she had on them. I supposed that part of the puzzle would come later, perhaps fairly soon.
Sometimes, it is almost as though I'm becoming her. My heart has begun pounding when I walk past a women's clothing store. I've wandered, twice, through the women's floor of the Bay, but guilt made me hurry. Some day, with courage, I will slow down and begin to approach action, some action… I have tried and tried to understand why she wept, but I have never gotten beyond my first assumption, that she was lonely. I remember – or imagine I remember, for after so many years, and one single night, who can tell? – I remember every turn of her limbs, every curve of her cheeks, and her large, observant eyes, her small breasts, her small waist and small hips, every pore of skin…
I've been here two months. Sometimes the future, the vastness of time, and the crushing boredom of not feeling either the hypnotizing regret or the entrancing memory of her limbs, her eyes and perfect-ness, this empty space, weighs on me so strongly my back bends. One day last week, as I returned from a fruitless search for some doily – or, second choice, a knick-knack (the kind a young woman would have in the 1970's) – just as I was feeling this vast boredom, and was almost afraid to enter the apartment again (for sometimes I grew bored even with my madness) I ran into the woman who lived next door. She was just leaving her suite.
"Hello, Mr. Stranger," she said. Her eyes twinkled, full and bright. She turned, flounced along the hall and down the stairs. I assumed middle European, Slavic, around Romania, Bulgaria, that area. Short dark brunette hair, but with gray tinsel in the dark curls. Fifty, maybe, but with a petite, well-proportioned figure. (I hate that word petite, but in this case it applied even more than to the blonde. I guess she was a tiny bit smaller, certainly a bit more gaunt than the blonde.)
The sad thing is, now the woman next door is in my apartment, this is the second visit, and we are about to make love again, and she has a nice body with small breasts, as I like them. But I know, or suspect, that she might soon move in, she'll be living here and will think she's living with me, but I will be living a foot above, or below, or beyond her grasp, living with the blonde on the memory level, while this European woman – Sandra – is trying to possess me, possess or build a new life. Right now, we're sitting on the couch, and my fingers are up her dress, and wet in her vagina, and she's looking at me and I know that soon, today or in ten weeks, she will look at me and ask where am I, who am I, why do I have that vacant look (which women hate, absolutely hate)…somehow I know this…perhaps she'll even move in here. In one way I have no objection, for I'm very lonely, I'd like someone around, even in the midst of my regret…I even know, quite certainly, that when we make love in a minute, I'll be embracing the blonde memory woman, because I already am, I'm surrounded, drowning in her – but by my choice, pulling her small young lithe body into me. I'll be living… Well, that's interesting: even as I stroke Sandra's vagina, dip my finger into her wet depths, it's like two realities clashing in my head, like beating pots and pans, I can hardly hear. Oh God. I've done it. I've collapsed on her, my sperm still jetting in small after-drabs, her slit now slick with me, her warmth beneath me. I've done it. In the stark light of the living room (I hadn't yet found the right lampshade for the ceiling) I felt totally alone. I had abandoned her, Sandra; yet she didn't seem to notice. I wondered how she would react when she guessed, if she would be angry, shove me, punish me… She began weeping softly, and stroked my face.
Okay. I don't know. Have I gone to hell? Does the world have a grim, punishing sense of humor? Not that I'm unhappy. For a few weeks, Sandra and I have made love. I haven't told her about my townhouse. She works in the day, and returns at six, makes me supper, we chat. She's easy to abide, and in bed we fit together with a kind of pleasant airiness. I wasn't going to let her lie in my blonde woman's bed, and she never asked to, but I changed my mind. I don't know why I changed it. It was one of those moments of light trance that I get into. It seemed – strangely appropriate, rather than perverse. Though I suppose it was perverse. But I never felt forced to do anything by this woman next door, this Sandra. (It was the closest in English, she told me, to her Czech name.) She never felt (nor did anything) too heavy or suffocating. It was almost as if I could take her into our (my and the blonde's) bedroom as a wisp of smoke, or a fabric so light it would float on a breeze, so she was not making a heavy footprint there, she was just floating, and could float beside the blonde and I… though sometimes it seemed the blonde was floating beside us. What I'd feared would be a clash of realities had become a water ballet of co-coordinated swimming. I suspect she has been lonely, perhaps for a long time, and perhaps that is why she is just slightly on the thin side of her perfect weight. But she never speaks of it – loneliness. Thank god. She has that middle-age lightness. There isn't a space between us, in bed or in conversation, yet everything feels light, almost unattached. There is something, something hard to pinpoint, an unusual lack of rough edges, not in any showy way, but in a way that just exists, and then, slowly, you notice.
I thought she would start demanding, with her woman's intuition she would sense that I was living in a separate world – even worse, with another woman filling my mind. I spent entire mornings that became afternoons, gazing out the window at the buses, the traffic, wondering if perhaps the blonde girl was in a car, driving by, in some new life, a life formed after thirty years – a mother? Career? What kind of dress, and stockings? How were her thighs? Was her vagina hair bushy and blonde, or thinning? What understandings in her eyes? Or was she in some insane asylum, driven by loneliness, chained in loneliness? Who would rescue her? I didn't even know her name. Sometimes, as Sandra sits angled at the kitchen table, talking, I see the blonde girl's face overlaying hers, or her face transforms into the blonde girl's… at some point, I know, she has to rise in query and disbelief, in anger, and ask me where I am if not here with her? Who am I thinking of, if not her? But it is easy to ignore her, and she lets me.
I could imagine her scurrying out the door, terrified to have touched me.
Last night, as we lay in bed, in the darkness, eyes wide and absorbent in the dim gray glow, she confided in me. "I used to live in this apartment, you know."
I said nothing, just watched her face. It was strange, a little, getting out of bed with her was nothing, so easy, and staying was so easy, too, there was, in this queer way, no difference. That's what I meant about no rough edges. You couldn't sense any chains, anywhere.
"The super told me. He had a laugh about it. He said you asked if a blonde woman had lived here before you rented."
Shock froze me. Was I being discovered, me and my strangeness?
"So?" I said.
"The joke is, I was blonde. I began to dye my hair a few months ago. And I lived here. So maybe you were searching for me, and didn't know it." She smiled, teasing, pleased with her – was it wit?
"Months?" I said.
"U-hum. Just before you moved in," she said lightly, as if stating a mildly odd coincidence. "I'd been in this apartment for thirty or so years. I felt it was time for a change." She said this with the lightest sadness and regret, as if remembering something far away. My chest went cold with surprise. "So I dyed my hair and moved next door." She smiled, warm and distant.
I lay down in her light arms. Nothing crude, no sharp elbows, nothing demanding, nothing that hinted of chains in the morning…In fact it was like laying down in space, as the universe seemed to widen around me. This was almost pleasant at first. Then I began to feel adrift, lost. As if I'd suddenly awoken on a rowboat in mid-Atlantic, facing madness if I couldn't get to shore, and there was no shore. A vast, subtle panic crept into my chest…
I rose to my elbows and looked at her. She stared back, as if knowing, a thousand expressions in her eyes, unmoved, huge, and this strange, deep voice came out of her; it was a hallucination, for her lips did not move. "You are mine," she/it said.
The End