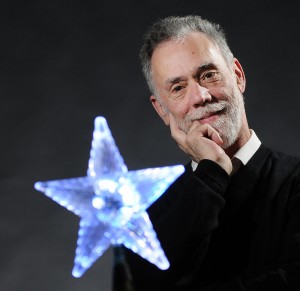 Note: this is NEXT WEEK'S forecast. To read the present week's column, please scroll down to "RECENT POSTS" on the right margin, and click on "May 3 – 9, 2015."

ALL TIMES/DATES ARE PDT (Pacific Daylight Time Zone). PDT is 8 hours "before" Greenwich (England). (As long as Britain is also on Daylight time.) For example, when it is noon PST, it is 8 pm in England. The "World Clock" in the right margin gives you some clues. (You can also Google "time zone converter.")
START NOTHING: 3:36 am to 7:53 pm Mon., 9:55 am to 10:13 pm Wed., and 5:03 am Fri. to 0:02 am Sat.
PREAMBLE:
Happy Mother's Day.
(As before, I've put the "long stuff" after the Weekly Forecasts, a sort of Afteramble.)
Told you, last summer, that Obama's approval rating would rise into August 2015. It has just reached the highest level since June 2013.
MERCURY RETROGRADE:
The effects of Merc. retro – delays, indecision, changed plans – start long before, and last a few weeks past the actual period of retrograde (May 18 to June 11 this spring). That's because, from our perspective on earth, Mercury doesn't just suddenly go backward, then 3 weeks later go forward again. It slows, slows, then gradually stops, goes backward, "retro," then, at the end of the retro, it slowly speeds up. For example in early April Mercury was travelling forward at two degrees a day; by the start of this week, May 10, even though its backward motion doesn't start until May 18, Mercury is struggling to travel one degree in two days. By May 14, it's taking three days to travel one degree. A similar velocity occurs, though in reverse, after the retrograde ends. Even tho' Mercury is travelling forward on June 12, it's taking seven days to travel one degree. It won't achieve 2 deg/day velocity until early July. So when I say "technically" in the weekly forecasts I'm referring to the actual retrograde – the slow-down lasts longer than that.
WEEKLY FORECASTS:

ARIES March 21-April 19
Start nothing new before June 11, Aries. The general accent lies on money, earnings, purchases, possessions, memory, rote learning (very favoured) and sensual attractions. (Careful with the sensual; don't start a major relationship merely because you feel physically attracted: this tends to lead to burdensome bonds, and isn't fair to the other person. If you're both in a "friends with benefits" state of mind, then fine: but realize such states of mind can change overnight. In contrast, your luck in romance is high and handsome: but romance is never only physical.) The weeks ahead bring domestic bliss, combined with loads of restlessness. You might face a dilemma of choice between staying and travelling, or between a nap and a phone call. Don't waste your money on wild goose chases, superficial activities. Also, buy NOTHING important (clothes to cars to million dollar equipment) before June 11. Sun./Mon. are filled with friends, calls, invitations, entertainment, optimism and flirtation – a wish could come true. Sunday's better. Retreat, rest and recuperate Monday night to Wed. night – Tuesday's best: contemplate, but realize plans will likely change. Try to wrap up outstanding issues with government, institutions or management meetings. Your energy and charisma soar Thurs./Fri. – you'll be effective, lucky. A discouraging message or news might come Thurs., but your romantic luck remains solid earlier this day. Ask! Chase money Sat. – all's good, your intuition's sharp.

TAURUS April 20-May 20
Your energy, charisma and clout remain high, but it's getting late to launch any significant projects. Many circumstances will change soon, and plans/projects with them, in a way that will "trip up" new ventures. Hold off, be patient until June 11 onward. Your communications grow more gracious, affectionate and persuasive now to June 5. Money holds two trends now. One increases your cash, but also subconsciously prods your spending button. It's possible to earn twice as much money, yet end up poorer due to spending. Be self-disciplined! This trend lasts until late June. The other money influence tends to throw a bunch of wrenches into your monkeys – delays, glitches, second thoughts, change of circumstance, all combine to send money plans/projects into – briefly – frustration territory. (Briefly = to June 11 or so.) In May, neither give nor accept money promises. The one exception: if you are buying real estate (a great idea until mid-August) don't worry if a payment or deposit or mortgage start date falls in this "slow down" period of May 18-June 11. On the plus side, the weeks ahead might bring back a "lost" income source; on the negative, they also bring back overdue bills. Be ambitious Sun./Mon. – Sunday better. (Turn temper into energy Mon.) Hopes, wishes, popularity, social delights, flirtations bring a celebratory mood Tues./Wed. – Tuesday's better. Retreat, rest and contemplate Thurs./Fri. Your energy, charisma surge upward Sat. – get out, impress people!

GEMINI May 21-June 20
Though you're still in retreat, in a tired, restful recuperation mode (to May 20) your life is slowly growing more exciting – and complex. Your money picture looks good now to early June. Mars enters your sign, Monday to June 24. This will give you more determination, assertiveness and "energetic hope" – also, it will boost your popularity a bit, at least make it easy for you to meet and greet lots of people. It also gives you a much stronger sexual magnetism, for six weeks. However, be alert, aware of your own motives, for this determination, magnetism and assertiveness could nudge you into a mistake-prone relationship or project, or lead you to take on ventures you aren't really ready for. Mercury is also in your sign, making you more restless and communicative, brighter and inquisitive – all good, but. The but is, Mercury is turning retrograde until June 11, so again, be wary about starting any new projects, for they will be assailed by delays, indecision and unexpected barriers. However, you might be asked to do something you used to do, and you'll have fun and satisfaction in reviving old skills. A former home, or prodigal relative, or even an ex-mate, might re-appear. Sun./Mon. bring a gentle, mellow mood, intellectual progress, and international contacts or law or higher education. Be ambitious Tuesday, and Wed. morning (PDT) but stick to routine the remainder of Wed. Hopes, wishes, optimism, social delights, possible flirtation – these relieve the weariness of the recuperation phase you've been in since late April. Saturday starts a weekend of "deep rest" – don't avoid it (the rest).

CANCER June 21-July 22
Wishes can come true, Cancer, especially Saturday. Your mood is chirpy, light; happiness seems to wink around every corner. Your popularity has risen, and group activities draw you. Isn't it funny how the happiest periods are also the luckiest? Happiness definitely causes good luck. Now, what causes happiness? Philosophy causes resignation or serenity, but happiness seems to be a seasonal thing, timed by nature. How else could we know that many Cancers are happy in May? Life's secrets, investments, debt, lifestyle choices, health diagnoses, subconscious promptings, intuition, intimate yearnings, all are emphasized Sunday/Monday – Sunday's better for action. A gentle, mellow mood steals over you Tues./Wed. (It actually starts Monday night, but starts with a hostile bang and a refusal, so wait until Tues.) Far travel, intellectual pursuits, profound thinking, publishing and advertising are favoured – love too. Tuesday's better than Wed. Be ambitious Thurs./Fri. This interval brings an angry situation to a climax. Avoid angry people. Saturday's filled with social joys, affection and optimism. All week, avoid starting major new projects – delays loom.

LEO July 23-Aug. 22
Continue to be ambitious, Leo. But realize a period of delay and indecision, of "walking backwards" looms, technically from May 18 to June 11. ("Technically," because the effects always begin earlier and last a little later.) So don't start ambitious projects, career ventures, etc. Use this time instead to impress higher-ups, to raise your public profile, to enhance or clean up your reputation. A former job role or duty might return: accept it if you need to, but don't pursue it just for "adventure." A talkative, flirtatious friend, or a group you used to belong to, might re-enter your life soon. Sunday/Monday bring relationships – and some tension. Sunday's best – you might attract love, and/or fall in! Life's mysteries crack the surface Monday night (PDT) but refusals, arguments, and bad decisions urge you to wait until Tues./Wed. to act – especially in financial, sexual, health and lifestyle areas. Far travel, intellectual pursuits, legal affairs, profound ideas, and gentle love draw you Thurs./Fri. Thursday might bring a climax in a social or romantic situation. You might need to make a choice between "light love" and deep, romantic love. (This choice might bring you an angry, resentful or depressing moment.) The light is quick, promising, but will disappoint; the deep is slow, needs patience, but gives you what you give it. Ignore an angry situation – many other areas offer success this day and early Fri. Your career flows splendidly Saturday, your prestige impresses others.

VIRGO Aug. 23-Sept. 22
Start only what you can finish immediately. (Look ahead: you can address and envelope and mail it in, say, an hour – but if the contents are meant to start, say, a buying trip to Europe in three weeks, that's not "immediately.") A slowdown looms. In the weeks ahead, you might resume a former career or job role, or run into a former boss. This might get your hopes up about a seemingly lucky career change – but I have my doubts about this one. Be cautious before changing, even if bosses, parents and authorities are a bit testy and impatient (which, yes, they will be, until June 24). On the plus side, they won't hold a grudge, will forget their tantrums quickly. Your social life, your flirtations and affectionate friends gather 'round you until early June. Money will be mildly fortunate, and you'll like money, too. (Often you wish you never had to think about money, could just do your job and live peacefully.) Tackle chores Sun./Mon. – stick to routine tasks Monday. Relationships irk and dishearten you Monday night, but they add hope and a bounce to your step Tues./Wed. Life's deeper, fertile and mysterious side opens to you Thurs./Fri. Something dies; something's born. Thursday's lucky, but you might face a dilemma of choice between career/public image and home/privacy – choose the latter, for now. A mellow, wise mood steals over you Saturday – tell someone you love them, attend a foreign film or cultural event. Life's benevolent!

LIBRA Sept.23-Oct. 22
Strictly avoid starting any legal, far travel, educational, publishing, advertising, creative writing, cultural, or intellectual venture of importance. (E.g., start reading a book, fine; but don't start a school program, or buy an international ticket, or launch a film or folk music festival.) These should be put off until June 11 onward. (In legal areas, proceed with caution until June 24 – especially avoid law suits.) In all areas, work now to complete rather than launch. Your career is mildly, even strongly favoured now to early June – higher ups and authorities will be gracious, helpful. Some of you will be promoted. A Cancer might be involved. The general accent now lies on intimate, sexual relations, but a strong thread of real, ethical love will wind its way through the next six weeks: you might find the two (sex, love) combine, or that you must choose between them. (If so, choose sex for now.) Sunday/Monday bring beauty, romantic developments and creative and speculative urges – Sunday's better. Tackle chores and protect your health Monday night (very cautiously; delaying best) Tuesday (good progress) and Wednesday (morning progress). Relationships confront you Thurs./Fri. There's luck here, and a wish could come true – but a possible hostile argument lurks also – could be between your friends, or could involve you in an ethical or legal morass. Take care, sign nothing. Mysteries, sexual yearnings, finances, lifestyle choices enter Saturday, to launch a mysterious, tempting weekend.

SCORPIO Oct. 23-Nov. 21
Complete rather than launch projects, Scorpio. A slow down looms. (Technically, it starts May 18, next Monday.) The general accent lies on relationships, opportunities, relocation and dealings with the public. Be skeptical of all these, as promises or commitments (or leaps into the new) made now are likely to be broken. However, be diplomatic. Pretend you'll need everyone's co-operation in, say, a week from now. A strong breeze is starting to build; it comes from financial, sexual, investigative, health and lifestyle zones. Resist spreading your wings to fly with this breeze – it contains complexities and some pitfalls. Best approach: patience, until late June. Sunday (splendid) and Monday (an "emptiness" or lack of results could lead to late day argument) – both accent domesticity, family, real estate, nature. Take a good long nap. Romance, creative and speculative urges, beauty and pleasure visit you unsuccessfully Mon. night, then successfully Tues. and Wed. morning (PDT). You could fall in love, but how's the intimacy? Tackle chores and protect your health (eat, dress sensibly) Thurs./Fri. Be careful Thursday – and generally all week – about a money, earnings, investment, possession-oriented, power play or sexual involvement (it's more like a stand-off). Saturday brings great, benevolent relationships – again, you could fall in love, but this time without snags or other problems.

SAGITTARIUS Nov. 22-Dec. 21
Complete rather than start projects, Sage. The general accent lies on work, daily health (nutrition, body temperature) dealing with service personnel, and caring for dependents. Work in "real time;" forget about the future. (E.g., wipe baby's nose rather than planning her future schooling.) DON'T buy machinery or important tools. Someone looks poised to re-enter your life in an exciting way over the next 45 days. This has a romantic quality and a partnership quality (and the sex looks good, gentle, sweet, also). This could also cause a resurgence of the old indecision about (or by) this person. Be patient. Sunday/Monday bring errands, paperwork, details, casual acquaintances, news, communications and short trips – these succeed Sunday, not so much Monday. Mid-week (Mon. night to Wed. night) settle into home, family, nature, garden, or that sunny window seat for a cat nap. Careful Monday night – irritation and disappointment are bad bedfellows. (And they're just gearing up for a possible Thursday night showdown.) Tuesday's great, but don't seek agreement, co-operation. Act early Wed. A romantic, creative, gambling wave surges through you Thurs./Fri. Thursday's mostly good (but remember what I just wrote about 3 sentences back). Friday lacks results. Saturday, tackle chores – all goes well!

CAPRICORN Dec. 22-Jan. 19
The accent remains on love, romance, beauty, pleasure, charming kids, creative and risk-taking urges, sports and games. Now's the time to express yourself! But all week, complete rather than start projects. A dilemma begins now, climaxes Thurs./Fri. It involves choosing between hands-on work and management or delegating tasks. Pick the management side – it's where you belong long-term, and hands-on holds pitfalls until late June. But in management, and involvements with head office, large corporations, civil servants, institutions, agents and suppliers, realize the best laid plans are about to hit a period of delay, confusion and indecision (technically, May 18 to June 11). So choose this side (versus hands-on) but be prepared to hold on, to steady the ship, rather than to sail into new projects. (Do NOT hire anyone before June 24.) Others treat you with affection now to early June – so if there ever was a time to take a chance on love, to speak to that person, it's now. (Sunday okay for this; Tuesday good; Saturday best.) Chase money, make purchases Sunday, not Monday. Errands, casual friends, communications, paperwork, short trips fill Monday night (careful, like walking on broken glass) Tues. (good!) and Wed. (good early, "empty" later, so take a breather). Your domestic arena is highlighted Thurs./Fri. Thursday's better, Friday "lacks result." But tread lightly Thurs. night – a "cruel situation" could reach a peak. (This might be the other shoe dropping from Monday night.) Romance, beauty, pleasure, creative and gambling urges rise powerfully – and luckily – Saturday. Plunge in!

AQUARIUS Jan. 20-Feb. 18
The main emphasis remains on home, family, real estate, security, Mother Nature, gardening, stomach, nutrition, soul and all the basics, especially this Saturday. (In business too: premises, sales territory, financial foundations, all now important.) Be a bit lazy: take naps, yield to the need for recuperation. This would usually be a good time to decide who/what belongs in your life, and who/what has grown stale, useless or unwelcome. Embrace the former, prune the latter. However, you might not be able to come to a final decision on all this, as a period of indecision looms. (So complete rather than begin projects now.) A pretty strong streak of romance, beauty, pleasure or creativity/speculation has already entered, and grows stronger this week to late June. That's good, but – you might grow indecisive about romance in general, and especially about sex in a potential relationship, over the next few weeks. An old flame might re-appear soon. This is fairly significant, for this was a major love (or might be soon).You, or someone, travels and talks frequently to keep romance alive (now to late June) – this might or might not be a good thing. Work and co-workers are pleasant, rewarding until early June. Your energy and charisma rise Sunday (get things done) and Monday (stick to routine). Chase money (DON'T buy) Monday night (terrible) Tues. (good) and Wed. (only good in the morning, PDT). Travel, errands, communications and paperwork fill Thurs./Fri. Thursday's mostly lucky, productive, but this night (and to some degree all week) brings a stand-off between an aggressive person and a slow, thoughtful one. (These might be two romantic choices for you.) Anyway, be diplomatic, mellow.

PISCES Feb. 19-March 20
The accent remains on light relationships, siblings, communications, short travel, paperwork, news media and curiosity, especially Saturday. (Exercise that curiosity Saturday, May 16, when it will be rewarded.) Complete projects rather than launch anything new, especially in domestic, family, garden, security and real estate zones. (A slowdown looms; it could "drown" new fledgling ventures.) Your home is growing more and more lively – this can be a good thing, or it can bring strife, arguments. (Watch these Thursday, when this trend gets gritty, with muffled anger.) A sweet romantic streak winds its way through your days, until early June. But DON'T begin co-habiting with anyone now to June 24: it would create a "basis" of friction for your future relationship. Rest, lie low, contemplate (but don't bother planning) Sunday/Monday. Be cautious Monday night – your energy rises, but you might immediately run into a domestic or career quarrel. You'll solve things Tues./Wed., when your energy and charisma help you persuade others, and imbue you with luck and good timing. Chase money (but buy nothing important) Thurs./Fri. Thursday's lucky IF your motives are straight, true. But this night can again bring up that home-career struggle. (Or a domestic conundrum/conflict can negatively impact your reputation.) Saturday's super-fine. Your intuition's high, happy friends welcome you, if you seek them.
The End.
AFTERAMBLE:
(The following is in two parts – last part next week.)
"HELLO, MR. STRANGER"
I met her at the pub. She was small. I don't know why they call women "petite" – it always makes me think of "miniature," and I can never conceive of any woman as miniature. Even the smallest, with the slimmest waist, seems to me a pretty big bundle of flesh. But she was definitely small, with short curly blonde hair, and a pleasing face.
She was talking with her friends, at a large round table, laughing softly. Perky and demur. But when I began chatting her up – I knelt on the carpet beside her chair – when I said she looked like Marilyn Monroe, which she did, she burst into tears. I was perturbed, but not as much as I was attracted. Her sadness drew me; I didn't know why. I apologized, I tried to cheer her up, and we left together in a taxi.
I was twenty-something, it was the '70's. I sold hash on the street and in the pubs, to support myself, like my buddies. I wore zip boots, jeans and a leather jacket, and had thick chestnut curls, down to my shoulders. We'd spend more nights than not in the pub, from three to ten of us, but though I was accepted and I liked the guys and we joked and chatted, I was only close to one of them – Tony, a big, dignified orphan Indian raised by two kind old spouses. He loved to drink. He had "adopted" me a year or two earlier, when I was still working in a warehouse, and I went along with it. He was a real he-man, Tony, but he's got nothing to do with this story.
We entered the pretty blonde's apartment; it was dark. She didn't turn on any lights. There was a piano, and a bedroom that shone with a liquid moonlight. I saw the cool gleam of the dresser, the mirror; there seemed to be freshness and new fabric everywhere. We shucked our clothes and slid into bed. We fit together with unguided airiness. There was not a space between us, yet everything felt light, almost unattached. She had this unremarkable yet oddly perfect body, perfectly proportioned to mine, small breasts, and this perfect air around her – nothing in her disturbed me, nothing in her speech or manner or movements, nothing in the whole bedroom nor in her aura. It was the same invisible, intangible airiness now acting as a buffer. Nothing crude, no sharp elbows, nothing demanding, nothing that hinted of chains in the morning…that's not true. After, as we lay in bed, still in the kind dark night, she cried. It built to a weeping, bigger than in the pub, but not sobbing; she didn't make a sound. I asked her why she cried. She wouldn't tell me. I thought that she was very lonely, and I had entered and broken the loneliness. I thought, how lonely it must be to live in an apartment by yourself, in the straight world, with short hair, probably with a job, but totally alone. Her loneliness surrounded me; it promised to make me responsible. So I left, about 3 a.m.
I don't think I even knew her name.
That was thirty years ago.
Now the oddest thing – four months ago, I happened to pass the dark apartment in the building she'd brought me home to so long ago. Well, I've passed it a thousand times, driving – it's on a main route, right by the bay, on a drive that connects the Point neighborhood with downtown. I live in the Point, it's affluent. I'm affluent now. I don't really know why or how, but at some point in the late 70's I rented a warehouse and started renting parts of it out, and, I guess, started a warehouse business. It grew to a point where I didn't see my hippie/street friends after awhile. My employees became my only real social life. I even abandoned Tony. About five years ago a big firm bought me out, and I haven't worked since. I walk and study at the library and sit in coffee shops with newspapers and play the stock market. I don't have any real friends, no one I'd take home – nor who'd come. I'm that kind of male.
This winter, rather than wander about in my Beemer, I started taking the bus here and there – for no reason except boredom, a need to be near people, and convenience. On the bus, you look at everything. Gazing out the window, I noticed that long-ago apartment building, and remembered that oddly perfect girl. The bus, in fact, stopped right at the building's short, straight clean cement walkway. I began to remember the blonde girl/woman at different times during the day. Sometimes I went out to a movie or a beer, to stop myself from thinking of her. I descended from a casual thought of her once a week, when the memory returned – descended from this to thinking of her all day, as if I was surrounded by her – it was very light, like a mood lift when you first stand in the kitchen and look out the doors at the sunshine. She was a mist, a mist I found enjoyable, which was why, I guess, I let myself slide further and further into this sweet mist; but at the same time into an increasing regret and loss, and the two were equal, precisely equal. Looking over the city from the balcony on my townhouse's top floor, I thought I would be happier if I had never met her. All this, from a one-night stand!
Sometimes I fled – from her or from myself, who knows which – went for a swift walk, or drove my Beemer up Cypress Mountain as fast as I dared. The fleeing absorbed my adrenalin and calmed me. I rewarded my success in escaping her, my rebellion, with a treat: I allowed myself to seek her again, for seeking her had become my source of pleasure. When I fled to a movie or a pub, it was to escape the regret and sorrow that I felt at having let her leave my life, having rejected her. Knowing the loss was entirely my fault drove me to rage.
Then, as I hinted earlier, I fell in. And the more I fell in, the more distant the regret became. I didn't realize this at first. At first I thought it was a lark, just something mild to amuse myself. Every day on the bus – which I caught for only one reason – I began to study the building where we had slept and watched each other that one night, studied it more closely every time I passed. The windows of her bedroom, and of her living room, faced the street. I remembered that. The kitchen was right beside the front door. The building's a square, three-story stucco. You know the type: carpeted stairs inside; an ersatz "classic" name written in gold leaf on the main door – "The Balmoral."
I decided to walk by this apartment, rather than gaze on it from the bus window. So I exited the bus one stop away, and walked by the building. I thought of stopping, but a kind of shame or sneakiness prevented me from even pausing: I walked past it without a glance toward the front door. But as I neared the end of the block, I had to turn around and walk slowly back, hoping no one noticed my odd behavior. While walking toward the apartment building, I felt a strong the urge to root myself to the spot once I reached it – but I once there I kept on walking, quickly, to save myself… from humiliation, or something else. It took three days, three "walk-bys" before I forced myself to slow down. Then, as if – I don't know why — the struggle stopped. Feeling odd but good, I walked up to the front door; after a moment, I pulled on the bar handle. It was locked, of course. I studied the intercom buttons, two columns of ten, with little typed names; some blank. Casually, not wanting to peer, I glanced inside at the red carpeting and the typical flowery runner. I went away, down the cement walk to the public sidewalk, then away.
I consider myself normal, but sometimes normal needs some help. So I went home – I have a nice townhouse overlooking the bay, and at night the mountains sparkle with house lights. I decided to file away my recent experiences, as a nice piece of nostalgia. I did not even question whether she still lived there or not. But I began to realize my nostalgic whim contained something else, too. The whole "investigation" had wrapped me in a pleasantly numbing feeling that lasted for maybe two weeks.
Then, I found myself returning; it shocked me; I began to tremble. I walked up the tidy walkway and stood, like a zombie, in front of the door. Someone came to the door from inside. I retreated swiftly, turning to hide my face. Half an hour later, in a nearby coffee shop, I realized that every moment, every step and every glance, had been accompanied by a trance-like feeling. My "nostalgia" had not merely contained something else. It had been surrounded and scooped up by something larger – but fluid and translucent, and I could not pin down my feelings. Then I had a quick image of her room, her dark bedroom where the moon flowed and crept like a trusted intimate.
Perhaps it was just boredom. I have too little to do. For some reason, I returned the next day. How stupid this was! Was I hunting for a ghost, thirty years gone, dead? Anyway, I hopped off the bus one stop away and walked slowly to the front door.
This time it was worse – or better. The trace-like feeling vanished, replaced by an uneasy fear, mostly of myself. It was different than that fear weeks ago, of embarrassment. For some reason, I had become insulated from embarrassment. I knew I was acting oddly, but it had begun to not bother me. Or at least, I considered it the necessary price of knowing.
The flowers in the beds that ran on both sides of the cement walkways, and under the front windows, seemed starkly clear and – not so much beautiful as clear, absolutely clear. I saw every grain of dirt in the bed, every bead of water on the petals. I made myself approach the door, grasp the bar handle firmly with my right fist; then I turned in retreat. Of course it was locked! Why had I thought I could just walk in?
Later, in the same coffee shop, with a newspaper for disguise, I went over my strange little odyssey: not why, for some reason now and in future I would not ask why – but what. I was only interested – though still feeling strange about it, and still skeptical about myself and my actions, and sure, convinced, that I would abandon this odd little adventure soon, and revert to "normal" – I meanwhile only wanted to absorb the strange experience. In my mind, in order to see what had happened, I repeated my last walk to the building's front door, and as I walked, mentally, I detected all sorts of emotions and nuances, and wondered if they had been there all along, riding under what now seemed my silly fear – elusive and half-grasped emotions, like the promise of a sunny, hopeful day, as the clouds lighten from gray to pale blue, without the sun quite breaking through. In fact, it was dark now. Staring at the broad dark mirror of the coffee shop window, at my inquisitive (and oddly fierce, frowning) face there, I suddenly didn't want to look at myself. The notion that I could discover her ghost in that apartment building, or even in this city, seemed, well, mentally dangerous. I should stop.
Yet after I left the café, on the bus again, I rode all the way home with a kind of happiness, an almost boyish buoyancy I hadn't felt for – decades.
(Next part, next week.)