IF YOU ARE ON A CELL PHONE, THE ADDED FEATURES (PLATFORMS, SHORT STORIES, YEAR AHEAD, ETC.) CAN BE ACCESSED FROM THE TOP LEFT HAND CORNER (STACKED LINES). ALSO, THE 'TRANSLATE' & WORLD CLOCK WILL APPEAR AT THE BOTTOM.
在手機上,添加的功能(平臺,短篇小說,提前一年等) 可以從左上角訪問(堆疊線)。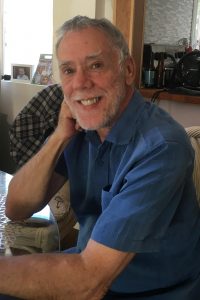 *** All times / dates: Please remember that all time references (e.g., "dawn") are PST – Pacific Standard Time zone. You can refer to the World Clock in the sidebar for more listings or Google 'time zone converter'.
Email: suningem@gmail.com
(NOTE: the phone # under "Readings" above, has been fixed. Sorry for the confusion.)
Tim's YouTube link:  Unveiling Astrology
Unveiling Astrology Part 2
START NOTHING: 7:18 pm to 7:38 pm Sun., 6:07 am to 6:44 am Wed., and 3:37 pm to 4:06 pm Fri.
PREAMBLE:
Look at the "Start Nothing" times above: like last week, there is very little "don't start" time — less than 2 hours the whole week. This "phenomena" ('cuz it really isn't) occurs because major planets are changing signs this month. This means they are in the very last degree of their sign, so the Moon can't be "without an aspect" for very long — longest this week occurs Wed., for 37 minutes.
***
March is a momentous month — five (of 8) planets change signs. Three of these are significant, and I'll try to address these changes in your weekly messages. This week, Saturn changes signs (after 3 years), moving from Aquarius to Pisces. This moves everyone's "iron anchor" (i.e., restrictive circumstances) from one zone to another. ARIES' friends finally increase. For TAURUS, restrictions to career finally lift after 3 years, but Saturn's weight moves to your friendship zone, where social activities will 1) slow down, and 2) can nevertheless bring you true love, wedded love, with a social contact.
And so on for the other signs — I'll examine this in your Weekly Forecasts below. (See AFTERAMBLE for the macro or mundane implications of these sign changes.)
WEEKLY FORECAST:
  ARIES:
 

March 21-April 19

Lie low, Aries. Continue to rest and recuperate, to deal with head office and civil servants, to seek advice and to contemplate and plan future actions. You remain lucky, and attractive to others; your restless and talkative side, though, needs quieting. Saturn leaves your "friendship" house Tuesday, for 3 decades. This ties you more firmly to duties, but also frees up your friendships, expands your social network for a long while. Net result: more happiness! Aries, be brave now to mid-May: leap, and you might find great rewards.

Sunday daytime's for romance, creativity, but it hits a soft but strong obstacle. (This obstacle will dissolve very soon, Tuesday onward.) Tackle chores Sunday night to dawn Wed. Careful with tools, etc., Tuesday pm. Relationships bring excitement Wednesday to late afternoon Fri. Your luck's mixed, so remember to get your rest. Friday night starts a weekend of sex, lust, temptations, revelation and financial success. 
  TAURUS:
 

April 20-May 20

Read the last item in the PREAMBLE above, Taurus — it's specifically about you. Your contacts with head office, gov't and institutions remains lucky until mid-May. At that time, you will enter one of the luckiest, and most fortunate financially-lifestyle-sexually, years of your life. (Perhaps 7 or 8 times in a life.) But for now, enjoy the moment — you should feel buoyed by friends, optimism — even a lover might hop on board and start praising you. Your inner world remains rather peaceful, calm. Quit spending so much.

Sunday's domestic, but this eve to dawn Wednesday brings romance, creativity, risk, beauty and pleasure. Good — but go slow, cautiously, Tuesday pm. Tackle chores Wednesday to late afternoon Friday (all PST). Dress, eat, drink sensibly. Not the best time to buy equipment, tools. Relationships, fresh horizons and new opportunities "wake you up" Friday eve through the weekend. Lots of things to say YES to!
  GEMINI:
 

May 21-June 20

On Tuesday, Gemini, Saturn leaves your zone of law, higher learning, international affairs/travel, publishing and profound ideas, where it has "held you back" since March 2020. At last, you can indulge these areas — and love — as Saturn's delays and disdain will not return for almost 3 decades. But where does restrictive taskmaster Saturn go? Into your career and status zone, for several years. So this area will demand more effort. Your success might be tied to investments (or to an "illicit" love affair — w/the boss?). Keep hoping, and keep chasing your hopes into mid-May. Something might come true, and surprise you.

Sunday's for talk, travel. This night to dawn Wednesday nudges you toward home, family, property, security and rest. All's fine, but take care Tuesday pm — arguments arise from deception or indecision. Romance, creativity, inventiveness, pleasure and beauty fill Wednesday dawn to late afternoon (PST) Friday. This particular "romance" might die on the cross of health/work obstacles Friday, but this obstacle, which has undercut your love and creative pursuits for 14 years, will dissolve by month's end. Tackle work, eat sensibly, Friday eve through the weekend.
  CANCER:
 

June 21-July 22

You're nicely immersed in a gentle, mellow and wise mood, Cancer. This week and next, far travel, higher learning, law and cultural rituals bend to your desire. Tuesday, the planet Saturn leaves your zone of work, where it has demanded "top performance" for 3 years past, to enter your zone of these very things: travel, law, cultural rituals, etc. Usually, I'd say this brings "gloom" to this area, but it actually will tend to bring true love. And for some relocation, maybe life in a foreign land. Until mid-month, your career is favoured. Actually, your career is super-favoured until mid-May, but affection enters this week and next. A woman will aid you.

Sunday's for buying/selling. This night to Wednesday dawn brings errands, calls, messages, paperwork and easy chores. All's well — but be cautious Tuesday pm — do not drink and wander down a dangerous alley. Bend toward home, property, security, rest and contemplation Wednesday too late afternoon Friday (PST). You love home. Friday night through the weekend brings romance, adventure, creative ideas.
  LEO:
 

July 23-Aug. 22

This Tuesday, Leo, Saturn leaves your marriage, opportunity, relocation and relationship sign, where it has held you back for 3 years, demanding major sacrifices to relate to anyone, delaying marriage, maybe throwing you back on a former mate — or a much younger or older one. At last, these rings of restriction dissolve, leave you free to chase life and love, to leap on opportunities, even relocate. Now this planet moves into your sexual, financial, investment/debt, and business zone, where it will cause more work and less guaranteed good luck. (So be realistic in finances now to Feb. 2026.) Until May, if you're single, chase love. (In fact, it might find you!)

Sunday, your energy and charisma are tops, but don't take on a big project. Chase $, buy/sell, this night to dawn Wednesday. (Casual sex might also arise — reject it if you know you'll never "adore" this person. Otherwise, it can prevent the real love that hovers in the wings.) Errands, communications and paperwork fill Wednesday to late afternoon Friday. Wee caution Friday afternoon: someone's drifting away. Friday eve starts a weekend of domesticity — be home, hug the kids, etc.
  VIRGO:
 

Aug. 23-Sept. 22

Relationships excite, Virgo. They bring possibilities, foreign horizons, public dealings, even a potential mate. Bonds you form "on the surface" this month, might become openings to "riches" late month through mid-May. Continue to smile at snarky bosses. On Tuesday, the planet Saturn leaves your sign of work and health (where it's been for 3 years) to enter your sign of partnership, marriage, opportunities and relocation (until February 2026). Saturn is restrictive, like a wet blanket covering a fire. It has restricted your health and work; now it will restrict your relationships, even marriage. And yet, this might actually bring marriage to singles. Hint: he/she will be appreciably younger or older than you; loyalty will be of prime importance; your ambition will be judged; and the road to life-mate will be long, even if you meet next week. 
Sunday's for rest: ponder and plan. Your energy and charisma soar Sunday night to dawn Wednesday (PST) — start something! (But don't start it Tuesday pm.) Chase $ Wednesday to late afternoon Friday — some success. Friday night starts a weekend of friends, trips, errands, calls…
  LIBRA:
 

Sept. 23-Oct. 22
Still captured by work demands, Libra, until March 20. Your partnership or relocation hopes remain vital and fortunate until mid-May — a surprise might be coming! Continue to avoid all legal, courtroom battles (until at least March 25, but to be safe, a month after that). On Tuesday, the planet Saturn leaves your sign of romance and creativity, where it's been for 3 years, to enter your sign of work and health (where, frankly, it belongs). This should be accompanied by a huge lifting in romance, creative and child-raising zones — these have been "muffled" by Saturn, like a wet blanket muffles fire. At last, romance (etc.) is freed from one of the two chains holding you back. The other chain, tying you to domestic "realities" and thereby refusing romance again — this chain will dissolve/break by March 23. Subtly show someone how "interested" you are.
Sunday's hopeful, friendly, upbeat. But retreat to rest and ponder this night to dawn Wed. Demand nothing Tuesday pm. Your energy and charisma leap up Wednesday to late afternoon Friday (PST). Put your stamp on a project. Don't wrestle with $ Friday. This eve starts a money-shopping-billing weekend. Casual sex offered, but reject it if you're eating for something bigger, truer. It might come soon.
  SCORPIO:
 

Oct.23-Nov. 21

Work keeps expanding, Scorpio (until mid-May, when you will start a very fortunate year for partnerships, trade deals, and money adventures). Workmates are pleasant, even affectionate. But the main March influence is romantic, creative, beauty-oriented. Expect a) a lot of talk about love, or b) straight to sex, this week and next. On Tuesday, the planet Saturn ends 3 years in your sign of home, property, security and family, where it has kept you "quiet" — maybe tied to home. But it now enters your sign of romance until Feb. 2026. Love (romantic or for children) will now grow more sober, loyal, committed, but with an absence of fireworks.

Be ambitious Sunday, even just to "show off" your skills or position. Wishes can come true Sunday night to dawn Wed. It's an interval of popularity, social delights, optimism and flirting. Careful Tuesday pm — arguments, no romance. Retreat to a quiet place, ponder and plan, Wednesday to late afternoon Fri. Your energy and charisma surge upward Friday eve into the weekend. All's good!
  SAGITTARIUS:
 

Nov. 22-Dec. 21

Now to May, your romantic, creative, inventive side is superbly favoured. If you want romance, the only thing getting in your way might be yourself. A feisty Gemini might be in the picture. (Warning: you have a temper, but right now this person won't care, has more "fire" than you. But your embrace of huge love would turn him/her joyous, would fulfill their deep wish.) The general accent is on your home, family, property, security and Mom Nature. A big change approaches here: on Tuesday, the planet Saturn, which has put a bit of a wet blanket on your travel and communications for the last 3 years, moves into you sign of home and domesticity. So as your friendships lighten and increase, so will your home grow sober and realistic. For some, a baby. For many, spending on home improvements.

Sunday's mellow, wise, gently loving. But move toward ambition this night to dawn Wed. (PST) Careful Tuesday, when a tug-o-war between home and outside goals might cause a disappointing, uncertain evening. Wish fulfillment, popularity, social delights come Wednesday to late afternoon Fri. Have fun, forget worries. Retreat, rest, ponder and plan, Friday night into the weekend.
  CAPRICORN:
 

Dec. 22-Jan. 19

This isn't an important month, Cap, except in two ways: one, your ruling planet, Saturn, moves this Tuesday, leaving your sign of money/income, to enter Pisces, your sign of paperwork, trips, communications. So, your intent focus on money and "worth" lightens considerably, but a new focus and carefulness comes to errands, communications and paperwork. You remain very fortunate in property, real estate, until mid-May. If you haven't already, act on this. (Applies to rentals, too.) 

Sunday's deep and mysterious, with temptations. A mellow, insightful mood steals over you Sunday night to dawn Wed. Far travel, international affairs, higher ed and legal and cultural stuff succeeds — but exercise caution Tuesday pm. Be ambitious Wednesday to late afternoon Friday (PST). Best: Thursday morning. Wishes can come true Friday eve into the weekend — it's party time for young Caps, and for all, flirting time, social time. Your popularity rises; happiness sits on your shoulder.
  AQUARIUS:
 

Jan. 20-Feb. 18

The main accent lies on money, Aquarius, on buying/selling, casual sex and memory as a tool or possession. (These meet good luck until March 19.) Your travel, paperwork and communications sector bubbles with activity until mid-May. Your romantic "heat" has been on fire since last August; this lasts another 3 weeks. Don't let time "run out." 

On Tuesday, the planet Saturn leaves your sign (where it has been for 3 years, imprisoning you, making you depend on others [and big orgs] and generally reducing your attractiveness. This week, Saturn enters Pisces, where it will restrict your income and possessions: from now forward (to Feb. 2026) realize property transfers, buying/selling, are a serious, life-affecting thing. Do NOT overspend for 3 years ahead. (On the plus side, it will make others more enthusiastic about you.

Sunday's for relationships. Be diplomatic. This night to Wednesday dawn slides you into a deep, behind-the-scenes place, where lust blossoms, finances grow, and secrets are revealed. All good, except Tuesday pm — argument, money loss possible. Social joys, popularity, optimism and good friends make you glad to be alive Friday eve through the weekend.
  PISCES:
 

Feb. 19-March 20

You're in the best month of your year, Pisces. Energy, charisma, timing, effectiveness are at a peak. Don't waste this — act, start something significant. Your money luck lasts until mid-May, but is esp. strong the week and next. You grow more talkative, chatty. Biggest event: on Tuesday the planet Saturn, which has been in and restricted your gov't-related, management, meditation, psychic/spiritual and similar zones since March 2000, moves into Pisces, where it will make you, now to February 2026, more sober, conservative, wary, skeptical, and careful. It will also tend to fulfill deep wishes. 

Sunday's for chores. Eat sensibly. This night to dawn Wednesday brings relationships: some exciting, some almost threatening (so be diplomatic, cool, Tuesday pm). Opportunities (including relocation) arise. Dig deeper, Wednesday to late afternoon Fri. — investigate, be willing to make changes, to commit to an investment or debt, and be careful with tempting physical urges. Friday eve through the weekend brings a gentle love (for a person or the world) and a widened viewpoint. Higher learning, travel, cultural affairs draw you, and reward.
THE END.
AFTERAMBLE:
"No doubt the universe is unfolding as it should." — Desiderata.
***
Did you see the film that was released last week, showing the entire 40,000 hours of film of the supposed January 6 insurrection? The film that the January 6 committee had for almost 2 years and refused to show to the public? THIS FILM EXONERATES ALMOST EVERY PERSON JAILED BY PELOSI AND HER SCUM FOR TWO YEARS. NAZI NANCY (PELOSI) SHOULD BE IN JAIL, FOR KIDNAPPING AND FORCIBLE CONFINEMENT — and for stealing two years of life from hundreds (thousands?) of J6 LEGAL protesters.
Of course Nazi Nancy and all the traitorous left refused to let the film be seen while they were in power, because it exonerates virtually everyone in the J6 crowd! It proves the innocence of the very people Nazi Nancy was trying to put in jail — AND proves that Nancy and her fellow scum knew these people were innocent (because they held the film that exonerated everyone — except the police). Yet Nazi Nancy sent therm to jail. The film proves that the crowd did not attack/rush the congressional buildings at first, and peaceably stood. Stinky Nancy knew this full well. She should be impeached and jailed. 
Here's the facts, Ma'am: the entire crowd was gathered about 100 yards from Congress and was going nowhere; it was stable (on video) and milling about rather peaceably. 
Then the cops, who were in absolutely no danger and were standing behind a safety barrier, began shooting tear gas and stun grenades into the crowd. In addition, the cops had snipers on roofs; these were shooting rubber bullets into the crowd, indiscriminately. THEN the crowd began to surge toward the police who had been attacking them WITHOUT PROVOCATION, shooting them like ducks in a barrel.
This is why the Jan. 6 committee hid the videos from the public, and kept them hidden until they lost control of the government a month ago. They show that everything the January 6 committee did — esp. jailing the protesters — was illegal. Pelosi and her 7 dwarfs should be tried and jailed. For 2 years these slime —the deepest slime off the muddy bottom of the deep state swamp — lied to America, slandered hundreds, and kept thousands illegally jailed. Scum. Pure scum. Maybe one molecule of rot less than the Clintons.
Everyone jailed for Jan. 6 should be pardoned, immediately. 
***
Oh, and did you see that a high-level executive at Dominion voting machines recently stated that the machines could be hacked a multitude of ways? Another expert tech witness testified that 88 voting machines in Arizona were compromised in the '22 election. This is what happens with evil. At first, evil is the only truth, and those stating otherwise are jailed, sued, exiled from their careers, etc. (Why should we be shocked when an evil entity commits evil?) Then, slowly, as Mark Twain said, the truth finally pulls its pants on. But it takes so long for the truth to be seen and accepted, many people die, are thrown into poverty or jail, lose their jobs, are publicly doxed or otherwise suffer — for YEARS — and nothing will make up for their loss. But hey, there is an afterlife, and these leftists will have to enter it, as we all do.
***
Here's a blow-by-blow of what happened on January 6, 2000, as shown by the recently released videos (40,000 hours) of the event (and what Nazi Pelosi did not want you to see):
A crowd marched to the capital building, and milled around pretty peaceably. They respected the crowd control barriers and stayed behind them. Then the police arrived and formed a line in front of the capital building, about 200 yards from the crowd. So far so good.
Then, one cop convinced a fellow officer to fire a tear gas cannister into the crowd. (Why? The crowd wasn't unruly or violent. Maybe the cops had orders to incite the crowd, tho' it sounds like a conspiracy theory. [The only time a conspiracy theory is right, is when the conspiracy actually exists.])
But the officer put the cartridge in backwards, and when he fired, the canister exploded in his hands and gassed the entire line of cops strung out before the Capital building. So these cops scattered and stumbled away because they were gassed. For a number of minutes the cops were helpless and the crowd did not move. It respected (stayed peaceably behind) the aluminum crowd barriers. 
At this point, the cops, having been embarrassed in front of everyone, lost it. At least one of them went right up to the front lines of the crowd (i.e., to the crowd barrier) and started spraying mace at them. Other cops joined him, indiscriminately spraying the people at the front of the crowd (still behind the flimsy barriers, but now exchanging oaths with the stupid cops. I mean that — really stupid — or acting on Pelosi's orders). Then police snipers from the rooftops of several buildings began to fire into the crowd with those rubber or pepper bullets, allegedly killing at least one crowd member.The video shows one person with his cheek virtually blown off. Remember, this is still a peaceful crowd.
Still, the police stayed many yards away from the crowd except for perhaps 10 cops standing in front of the barriers, pepper spraying the front lines of the — still peaceful! — crowd. 
Then the cops, the majority of them still 200 yards or so from the barriers, began firing stun grenades indiscriminately into the crowd. Stun grenades can be lethal. The explosions lit both the air and protestors in a radius of about 20 feet (or "stunning" say, 30 protesters). How many stun grenades were launched into the crowd? Enough to finally break the crowd's patience — it surged forward and chased the now cowardly cops into their building.
And that sealed the fate, not only of everyone in the crowd but of anyone who had even visited Washington that day and had been within 20 miles of the "insurrection" crowd — if they were not registered Democrats. These Democrats, led by Nazi Pelosi and Sickening Schumer, and Judas Liz Cheney (and all the other scrabbling little demons, e.g., Suck Swalwell) threw all this crowd into jail for two years without due process. Are there any still rotting in that dungeon? If so, why? Why haven't the Republicans set them free?
Now the left are protesting the release of the 40,000 hours of film that prove the cops illegally incited the riot. (Illegal — you're not allowed to shoot people just because they're in a crowd.) Of course the corrupt left (is there any other left?) are protesting, because they don't want the American public to see that they ran a McCarthyistic kangaroo court for two years, blaming every Republican and ignoring every piece of (overwhelming!) evidence against their stupid and knowingly false accusations.
Man, I hope America recovers from its deep rot.
***
A heavy three-year weight will lift off the shoulders of Taurus people this March. You Taureans might not notice a huge change at first, but as the months go by you should find that you are less and  less tied to your work in an unpleasant way.
For over three years, you Taurus people have been more anxious and worried than usual. Your stress is high. This March change won't have a direct impact on your stress levels, but feeling less outside/career pressure, can't help but soothe those nerves. To some degree, your stress will continue until 2026, then dissolve for many years.
***
Karma is the arm of God. Nature is Karma's sister. DNA Is their child.
***
Do you remember the Iran Iraq war? It lasted many years – or was it decades? It got to the point where Iran was enlisting 12 year old boys  and sending them into the battlefield.
I looked up their national charts at the time, and if the charts were correct one of these nations was in the fifth house of the other. This is the house of romance, of adventure and sports. True, young love often springs from here. So why were they engaged in such a long and bitter war? (On a more micro level, Paul McCartney and John Lennon shared this romantic/creative set-up, yet they became bitter enemies.)
I have not looked at Russia's or Ukraine's national charts. (The Russian chart is very unreliable.) I like to place the birth of the new Russia, at that moment when that first alcoholic Prime Minister, Yeltsin, climbed up on the tanks in front of Parliament. Nor have I really studied Putrid Putin's nor Zelenskyy's birth charts. 
Zelensky is an Aquarian, and Putrid is a Libra. These are 5th/ninth signs/houses to each other, just as the nations of Iraq and Iran were to each other.Could be a Long war.
***
Biden directs IRS to chase taxes on waiters'/tresses' tips. 
Way to go Biden, these people sure do fit your description of those  earning over $ 400,000 a year. For God's sakes, man, have some pity. Someone who is waiting on tables is not rich, and probably lives in a cramped rental suite. I'd  guess only one in 10 waiters — or less — owns their own home. Although the older ones might all own little apartments; and some might have come to waitressing from a different career.  
These people work in a very unstable industry. They are on their feet all shift long. Compare that to Biden himself, who has spent 40 % of his days as President on vacation, owns many homes, and has millions from Chinese spy organizations. Who should be audited here? 
The real question is: what's it to you Joe? Why'd you pick on one of the lowest earnings levels in your entire country? Who is next? The peasants in the fields who pick  the strawberries and blueberries and oranges, and earn maybe $20 or $40 a day, cash?  This (auditing waiters) is obviously just punishment from a sadistic Pres. You could wipe out all income taxes for these low earners, and it would not impact the economy one bit.
That's because low earners tend to spend 100% of their income. So whether they retain $30,000 of their earnings, or 27,000, will have very little effect on the rest of the economy, because what they earn is fully, and rather immediately, recycled back into the economy,
Even more absurd, taxing such people will not have a stimulative effect, but will simply bleed the life blood from these hard-working and generally impoverished citizens. The Canadian CRA (Canada's IRS) tried a tax crackdown on waiters and waitresses a few decades ago. The government dropped it after a while; I'm not sure why. I suspect because it was impossible for the government to keep any accurate count of the tips — perhaps it cost them more to determine and collect these meagre taxes than they collected. 
***
Self-reporting your taxes, doing your return: the hours you spend doing this — days, even! — are not producing any work, any product or service. In filing taxes, you are not working for yourself or your business. Instead, you're working directly for the government — and not being paid! If I had the moxie, I would try to start a class action lawsuit against the federal tax department. We could get 35 million Canadians to sign on.  (You know I'm half-kidding when I say things like this.) The purpose: to make CRA agents accountable, and MAKE THEM WORK. (In Canada, they make you wait about an hour before they answer the phone. "Your waiting time is approximately 10 hours…") Then they still will not answer your question. Their favourite stance is ignorance. You could visit your local tax office to ask them, but if you live in Vancouver, the nearest tax office is in Winnipeg, 2,000 miles away — and now the gov't has announced that office will be closed, too. 
So you are the one adding the income, calculating deductions,, filling out the forms, etc. They keep you in these chains by telling you that you have the freedom of self reporting. This keeps you in fear of being found cheating, and even of making a mistake, so you probably work more assiduously at your taxes for the governments benefit, than you do on your own projects and business.
Good gig for the gov't. 
***
I really don't get it. Biden and his son receive millions and millions of dollars from China, and China contributes to, in fact pays the rent on, the Penn Center, where Joe Biden "mistakenly" left hundreds of top-secret documents, many of them addressing Chinese/US concerns. So if you're paying the rent, do you get a key? Now Biden has nominated at least two top administration officials who, it is proven, have ties to or are front men for, the Chinese communist party's espionage department. 
It astounds me, how America puts up with this blatant treason. For it is treason, to sell out your government to a foreign government. Yet Joe just goes on making his "I hate Maga" rants. The conservatives will be afraid to impeach him, partly because they know the Democrat Senate will overturn it, And partly because it would make Kamala Harris president, which could be even worse. Kamala herself  is not impeachable, simply because she has done absolutely nothing. Impeach for neglect,  maybe?
/30/