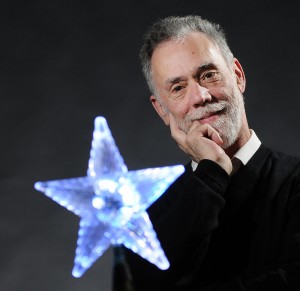 Note: this is NEXT WEEK'S forecast. To read the present week's column, please scroll down to "RECENT POSTS" on the right margin, and click on "March 20 – 26, 2016."
ALL TIMES/DATES ARE PDT (Pacific Daylight Time Zone). PDT is 8 hours "before" Greenwich (England). (As long as Britain is also on Daylight time.) For example, when it is noon PDT, it is 8 pm in England – and 4 am the next day in China.) The "World Clock" in the right margin gives you some clues. (You can also Google "time zone converter.")
START NOTHING: 0:25 am to 11:46 pm Sun., 6:55 pm Tues. to 10:45 am Wed., and 9:39 am to 6:37 pm Fri.
PREAMBLE:
The real Republican dilemma: if the power brokers take it upon themselves to defeat a front-running candidate within their own party, run negative ads, assassinate his character, etc., they then defeat democracy itself. (Yes, I know this sounds naïve.) If we subvert democracy, what does democracy then become? A fantasy? An oligarchy? (Which, really, it is and has been for decades – maybe centuries.) At most, it will not be a democracy. We will have killed democracy.
On the other hand, if they do let the democratic process work, there is a real chance that the new president will be Trump. Trump seems to promise to put America on the road to fascism, even to a dictatorship. (Scoffing at this prospect would be an ostrich move.) So if they do not impede democracy, it destroys itself. If they do impede it, they steal its essential nature, its heart, and destroy it.
This is democracy's dilemma: sooner or later, it will welcome its destroyer. It's an unsolvable problem,  which is why a new form of government and politic will be formed. (I predicted this new system in this column in the 1980's.) (Already we see the signs of frustration everywhere in the electorate, which is why both Trump and Sanders – each representing a very rare extreme in U.S. politics – draw such huge crowds. It's not what they're offering, but the wide chasm between their proposals/followers, which bodes for the future.)
This new system is peeking out from China's experiment with capitalism, and will take a corresponding (western) step forward if Trump or Sanders becomes President. (By the way, I wrote that this new system would manifest from 1995 to 2008 — which it did, in China, and we have seen the huge power and renewal of this new system. The U.S. is about ten years behind, and has not yet manifested. But it will, before 2025.)
Hillary might be elected, but she is not part of this step forward; she will stand against change. If she's elected, we will have to wait at least another half-decade for this step. (That said, I think Clinton, a Scorpio, would make a firm, good caretaker president – just a boring, misguided one.)
BTW, some readers were upset about my comment regarding Hillary's moral nature. (That she might not report incest.) That was a little overboard, and I apologize to all who love her. I wrote it because I was so angry at her cynical lies about Bernie Sanders' past. Here's the guy who refused to criticize her over her emails, and she repays him by lying, in the most premeditated, clinical way, about his past. Hillary knows that a lie travels halfway around the world before the truth even gets its pants on, and she uses it to her advantage. (Oh no, got carried away again. Now you'll still hate me!)
WEEKLY FORECAST:

 ARIES   March 21-April 19
Your energy and charisma remain at a yearly high – get up, get out, make contacts, start projects, impress people, tackle big things. You're becoming more and more talkative. Your intellectual and travel-prone sides are growing also. However, all year, the biggest growth is in your job and duties. Sunday's mysterious, but is a dud, overall. Take no action that involves the future. (In the broadest sense: don't buy clothes, since you would wear them in future.) Tuesday through 11 am Wed. (PDT) brings a mellow, wise mood, broad viewpoints, ideas, religion, philosophy, far travel, international affairs – and love. Monday's productive, benevolent until suppertime, then unwise fantasy takes over. Tuesday's mixed but luck wins. However, both days, keep your lips sealed when around higher-ups: only speak if asked. Your comments, and their (hidden) opinions, differ starkly. Be ambitious Wed. midday to suppertime Fri. You could grab a better job, a bigger job, or a pay raise Thurs. – dive in, and show what you can handle! Friday night, Saturday, bring friends, flirtations, popularity, optimism and entertainment – celebration time! If unattached, join a group – someone's there.

 TAURUS   April 20-May 20
Continue to lie low, contemplate, plan and recharge your emotional; and physical batteries. Be wary of dark alleys, belligerent people, and strangers offering pleasure. It's a good time to contact spiritual, charitable and government agencies. Sunday brings relationships, but nothing comes of your meetings, unless the spiritual or charitable side dominates. No major practical results. Monday to 11-ish (PDT) Wed. morning emphasises sex, secret liaisons, research, medical diagnoses, life style changes, occultism, and major finances. Your luck is mixed in these, but mostly beneficial, so march ahead, but alertly. If you're hiding a secret, it might have legal implications: be good, honorable. Be careful with all communications. Midday Wed. to suppertime Friday brings a wise, mellow mood, ponderings, intellectual pursuits, media, cultural venues, far travel and international themes – and love, gentle love. Thursday afternoon (PDT) opens romantic, creative and risk-taking/gambling doors for you – take advantage. Be ambitious Friday night, Saturday – everything co-operates to help you advance in realistic ways.

 GEMINI   May 21-June 20
Wishes can come true, Gemini! You're well into a month of celebration, popularity, optimism and bright plans, social delights, entertainment and flirtation. You might begin a friendly romance (but before you get carried away with it, remember than bigger amour can arise from this autumn to next). Sunday's easy, but a dud – little of importance gets done, or survives. Relationships confront you Monday to 11 am (PDT) Wed. – make contacts, ponder relocation, give and seek co-operation. Be diplomatic. You can make good strides, stumble upon good opportunities – but beware deception Mon. night, and know everything to do with work goes well; with investments, debt and sex, not so well, so avoid these. (In truth, there is something both successful and failure-prone in work, health, sex and finances – be alert, look beneath surface appearances.) You might meet a life-mate. Midday Wed. to Friday suppertime re-emphasizes health, sexual desires, and large finances. Secrets and mysteries continue to swirl. Jump in, commit, grab a great investment and don't let go, Thurs. (Especially to late afternoon.) Friday's okay. Love, intellectual pursuits and meetings of the mind, far travel, cultural events, international affairs, media and publishing – even just sitting down with a great book – so goes Saturday, smoothly and beneficially.

 CANCER   June 21-July 22
Be ambitious this week and the next few, Cancer. This is your time to rise. Management and communications dominate all week, You'll be working very hard until late May, so you might as well get "career points" at the same time. Show bosses, parents what you can do, take the initiative. Even if you are a homemaker or retired, a student or other, this ambition streak still occurs: it boosts your reputation, gives you added clout in dealing with others, aids your community status, etc. Right now, there's a lot of talk in ambitious zones; but April 5 onward talk turns to good luck. (In April you'll jettison one ambition, and throw all your effort behind another one.) Sunday's low on results, so just enjoy – romance, creative and speculative urges bring sweet anticipation. Tackle chores and protect your health Monday to 11 am (PDT) Wed. Luck's mixed but good overall – still, be careful around water, plumbing and paint Monday night. Important relationships slated midday Wed. to suppertime Fri. Again, luck is mixed but generally good, so march ahead, especially Thurs. daytime. (Fri. pre-dawn holds obstacles.) Friday night and Saturday nicely support financial manoeuvres (invest, reduce debt) physical intimacy, research and investigation, medical diagnoses, and lifestyle changes.

 LEO   July 23-Aug. 22
Spend Sunday resting – not much will occur. Romance strikes Monday to late morning Wed. Luck is mixed here, but there's enough to win someone's heart, especially before 5 pm (PDT) Mon., and 9 am to 3 pm Tues. Creative, speculative and pleasure urges bless you now. Tackle chores Wed. noon to Fri. suppertime. Careful late night Wed. to pre-dawn Thurs. – machinery, computers might hit glitches. Relationships rush in Fri. night and Sat. – everything is mildly good, forward, so approach others. Be diplomatic, eager to join, and offer your co-operation. All week, but centering on Tues. to Thurs., someone tries to teach you something, or the news, or a book enlightens you about law, travel, philosophical, cultural or international topics – this helps you in romance, and in marriage, negotiations, but interferes with work. So be alert at work, save pondering for off-hours. Your romantic courage and magnetism intensify through late May. Beware "pure lust" until April.

 VIRGO   Aug. 23-Sept. 22
Be diplomatic, kind at home. Children can be fractious, rambunctious – count to ten! This advice holds until late May. The same influence can tempt you to purchase real estate or realty investment trusts. However, May is a bad time to purchase any investment, so act before that, or wait – such an opportunity will return, in August/Sept. (Though you might purchase, DO NOT move into a new place before June, or in Aug./Sept. – constant fights would be your reward.) Sunday's talkative, travel-prone, and your curiosity is piqued – but nothing of consequence occurs (except spiritually). Home, kids, land, farming, garden, nutrition, security, retirement plans hold your attention Monday to 11 am (PDT) Wed. Luck's mingled but mostly good, so step ahead, embrace kids, start the garden, etc. Romance, beauty, pleasure, creative and speculative urges – these fill Wed. pm through Fri. suppertime. Again, luck is mixed but mostly good. You could "win" in real estate Thurs. afternoon, or simply win someone's heart. Tackle chores Fri. night, Sat. Protect health: eat, dress sensibly. All's well, so march forth – you'll get it done!

 LIBRA   Sept. 23-Oct. 22
Sunday's for shopping – but buy only routine items. Monday to 11 am (PDT) Wed. brings errands, trips, calls, paperwork, details, casual acquaintances, busy activity. All's well except Mon. night: eat/drink sensibly, avoid indigestion. A relationship, marriage, business partnership, or negotiations, all go best if you can show reliability, and you get those "busy tasks" (errands, etc.) done well; however, they will not go well if you let your domestic life interfere. (E.g., don't call a client with a fussy baby on your arm.) This, Tues./Wed. On Thursday, you might discover an instant attraction, could even be a future life mate. (Be realistic: one in twenty or fifty attractions evolves into a life mate.) Both romance and "other sparks" could light! (Another "fact" – now to late May, and again Aug./Sept., you can meet a mate prospect while in transit, e.g., on the bus/train to work.) Noon Wed. to suppertime Fri., focus on home, kids, garden, security, retirement plans, etc. – again, your luck is mixed but good (careful pre-dawn Fri.). Thursday's great for starting a retirement savings program. Friday night and Saturday support love, romance, beauty, creativity, speculation and teaching kids. All's well, so go ahead.

 SCORPIO   Oct. 23-Nov. 21
Much money flows to you until late May – bank it. Almost subconsciously, you'll be tempted to spend – and could end up poorer than now. So spend only on routine or investments. Love remains sweet this week, but might face some delays. (Here, now, in romance – to May 2017 – delay is your friend.) Your energy and charisma remain very high Sunday, but the day's a dud in terms of actions and the future, so just enjoy attention and socializing. Chase money Monday to 11 am Wed. (PDT) – careful Mon. night, when deception affects romance and money. Otherwise, your luck's good – buy/sell, pursue new clients, ask for a pay raise or extra work, etc. Buy computers, software 9 am to 3 pm (PDT) Tues. Errands, trips, visits, calls, emails, paperwork and details, friends and siblings, fill Wed. noon to Fri. suppertime. Charge ahead Thurs., be cautious pre-dawn Fri. You might receive an important message about your home or child. Be home Fri. night, Saturday – all's smooth, so tackle that garden, landscaping, repair or other home-based chore. Take care, mid-week, when work might stumble on a social communications gaff.

 SAGITTARIUS   Nov. 22-Dec. 21
You'll be extra magnetic, determined and courageous until late May, Sage. And more creative, risk-prone and pleasure-prone than usual. This could add up to a hot affair, especially if a Gemini is involved. (Gemini's sex planet is in your sign until December 2017 – but the weeks ahead elevate this to romantic levels, at least for you.) Your home life, family, remain sweet. Talk, conversation, can lead to romance. Rest and contemplate Sunday, or do routine chores – it's not good for anything else, really. Your energy, charisma and effectiveness return Monday to 11 am (PDT) Wed. Get out, mingle, make contacts, be a leader, present proposals, start significant projects (except 5pm to 9 pm PDT Mon., when you'll chase the wrong rabbit.) Chase money, earnings, clients, a pay raise or extra work, buy/sell, and care for your possessions Wed. noon to Fri. suppertime. (Luckiest period: daytime Thurs. Worst: wee hours Fri.) Approach the boss Thurs. – you could net a promotion or a new set of duties, maybe new title. (Even if nothing results, you'll still make valuable points.) Fri. night, Sat., are for errands, casual friends, brothers and sisters, short trips, communications and paperwork. All flows smoothly here, so dive in. All week, relations with Geminis and Virgos go well, but can fail, end, if you're possessive or too concerned about money.

 CAPRICORN   Dec. 22-Jan. 19
The weeks ahead emphasize domesticity, family, home, gardening, farming, landscaping, repairs, children, security, retirement plans, etc. There will be discussions about what to do, how and with whom. Until late May, some of these domestic areas can be a burden on you. If the weight's uncomfortable, prune away some meetings, people and projects. Cut out what's stale. Sunday finds you happy, optimistic; social delights arise. However, this day has no "future," so don't start significant projects nor make any commitments. Retreat, rest and pamper yourself Monday to 11 am (PDT) Wed. Interface with civil servants, therapists, agents, warehousemen or manufacturers. If you have to be in public, at work, just maintain your quietude and avoid competitive situations. Be alert to possible deception or misdirection Monday night. Your energy and charisma surge upward Wed. noon to suppertime Fri. Your luck's good, too, especially Thurs. afternoon, in legal, travel, media (you're the star this day) religion, culture, intellectual pursuits – and gentle love. Chase money, buy/sell, angle for new clients, etc., Friday night and Saturday. Proceed with confidence: obstacles melt.

 AQUARIUS   Jan. 20-Feb. 18
The main accent lies on wanderlust, curiosity, perusing media, travel, details, errands and paperwork, friends and siblings. Your love planet stays in your friendship sign all week, which can make lovers more talkative and lightly happy, or can bring a friendly romance to the unattached. A Gemini or Aries could play a role. I would usually urge you to be ambitious Sunday – and "status" follows you – you might run into a VIP, or boss, or be called "Sir" or "Madame" in the restaurant. But this Sunday has no future, yields no permanent results. So stick to routine. Your hopes and happiness climb together Monday to 11 am Wed. (PDT). Count your change, beware monetary deception Monday night. Otherwise, this lovely interval brings social joys, friends, new groups, flirtations and/or friendly romance. (Late Tues., early Wed., a romance might be upset if you let a secret out. DON'T invest.) Retreat Wed. noon to Fri. suppertime – rest, contemplate, plan your future. You can make a great investment or find a true gem in research Thurs. afternoon; you might also be tempted by a verboten love. Your energy and charisma soar Friday night, Saturday. All aspects are benevolently, so charge forth, start significant projects (best in the areas listed in your first sentence above) make important contacts, impress others. You'll succeed!

 PISCES   Feb. 19-March 20
Sunday's sweet, mellow, loving, and you're calm and philosophical. But it's a dud for results, so stay contemplative or engage in routine. Ambition, career, prestige relations, reputation and worldly status – these arise Monday to 11 am Wed. (PDT). This area of career is a both risky and potentially rewarding until late May, as you face: 1) temperamental bosses, 2) major earnings opportunities, and 3) a quiet, steady optimism. These two-plus days favour you, so charge ahead, show your stuff to higher-ups. Wednesday noon to Friday suppertime brings optimism, flirtation, popularity and social delights, entertainment, and simple happiness. You could meet a person Thurs. afternoon who can open career doors for you. A new sensual attraction could appear, but it might soon bore you. But a real mate prospect might also appear. (Intimacy will show you the difference – or, see it this way: the polite, nice, friendly person is the wrong one. The one who challenges you, or who causes you to talk quickly, is the right one.) Retreat, rest and contemplate Fri. night and Sat. – good aspects favour charitable, spiritual, management, and government-related activities.
The End.