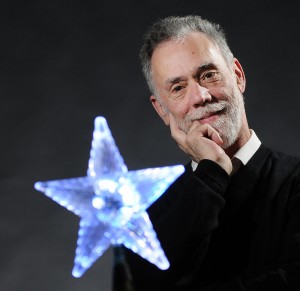 All times/dates are PDT (Pacific Daylight). To reference your own time, see "WORLD CLOCK" on the right of this page, or go to www.worldtimezones.com.
START NOTHING: 6:49 pm Mon. to 4:06 am Tues., 4:56 am to 2:06 pm Thurs., and after 6:03 pm Sat.
 PREAMBLE:
A BIG NEW luck cycle begins July 16 for every sign. Hopefully, next week I'll start writing a luck forecast for July 2014 to August 2015, for every sign….
 COMMENTS:
Last week I removed the requirement that you have to register and log in to make a comment on this blog or anything I've written. So now, anyone can comment – just click on  the "COMMENT" button under the big blue picture above. (I checked this today, but only found about a half to a third of the comments I've received are there – ? Not sure why.)
I won't answer every comment…. If you want to ask a question about your chart or sun sign (or whether you should ignore my advice – amazing how many people ask me that!) then please don't put it in the comment section. Instead, if you want an answer, email me at: timstephens@shaw.ca – or click on 'CONTACT" under the big blue picture above.
I'll leave the comment window open to everyone as long as I don't get overwhelmed with spam – I've rec'd about 7 a day since I opened the window – but I rec'd about 3 a day before that anyway. (So "Askimet," a program that is supposed to filter these, fails half the time.) To make sure that I don't mistakenly delete your comment as spam, please use the term "astrology" or "sun sign" or "zodiac" or something in the first sentence. Thanks.
 WAR:
The recent martial outbreaks (Ukraine, ISIS conquering half of Iraq) have been spurred by Mars in Libra. (It has been there since last December, an extremely rare length of time. Usually, Mars spends six to seven weeks in  a sign.) The Ukraine hostilities started with Mars retrograde, so this is a wound that will fester for a long time, perhaps 2 + years. The ISIS "invasion/revolt" started with Mars direct, so it will probably end fairly quickly, perhaps by late July. Both conflicts are "sullied" or "misdirected" somehow – or perhaps just unlucky – because Mars doesn't belong in Libra – it's like putting ballet shoes on a soldier. He can't dance or march, so expends his frustration in localized violence. In the ISIS action, the Libran influence might instead indicate that the war is based on concepts of justice – not unexpectedly, since the U.S. left a bully and a bigot in charge – Maliki.
ONE of the smartest comments I ever heard was the fellow who said, "Who can tell bad luck from good luck?"
ASTROLOGY CRUISE:
 A few readers have wondered if I'm going ahead with the "astrology cruise" I mentioned a couple of months ago. Well, no. The main reason is…I thought the travel company was overcharging, almost doubling the ticket prices. To some extent this is justified, as your tickets have to cover my and my helper's tickets, as well as a chart-reading fee, etc. Still, you could take a cruise one week, and come for a reading another day, and save $ 300 or $ 400 – I couldn't in good conscience sit across from a client and think: Gee, you overpaid.
WEEKLY FORECASTS:

 ARIES   March 21-April 19
The weeks ahead, especially this Thursday eve to Saturday, emphasize your family, real estate, security, retirement, gardening, nutrition, stomach and soul. Basics, foundations, even in business, need attention – and can reward any effort two-fold. (Remember, start nothing new before July – but repairs, buying property you wanted before, qualify as "old" or ongoing.) Give yourself plenty of rest, as another foundation – your body and energy – needs rebuilding. Chase money or perform routine shopping Sunday/Monday – all's well, even  a temporary refusal or missing item is probably "protecting" you. Errands, communications, interactions, travel fill Tuesday to Thursday afternoon – these become mildly luckier, gracious, pleasing, now to mid-July. You can communicate with someone who's been giving you grief/anger the past few months. (Do this AFTER Wednesday noon, as a sudden repeat of that conflict could jolt you this morning.)  An old contact or information source might return. Take care with finances, work and VIP relations and friendships Friday.

TAURUS   April 20-May 20
The weeks ahead will fill with messages, paperwork, details, casual encounters, errands and short trips – seek variety, be curious, ask questions. These are emphasized Thursday eve to Saturday, but 1) remember not to start anything brand new (e.g., a new office telephone system, new car) and 2) be careful, diplomatic Friday, when a boss/authority could work against you, perhaps secretly. Your energy and magnetism surge upward Sunday/Monday – others defer to your ideas, actions, desires. Ask favours, impress people – start nothing new. Chase or collect money, or perform routine shopping Tuesday (when deception reigns) and Wednesday (better). A sudden accident, new regime, computer glitch or upset could occur on the employment, tool, or management front midweek. Remain calm, and it will almost right itself. Your money luck grows nicely now to mid-July. A former money source might return.

GEMINI   May 21-June 20
Money matters, possessions, quiet sensuality, memory and rote learning – these fill the weeks ahead, and are emphasized Thursday  afternoon to Saturday. Until July, stick to routine purchases, and deal with money owing from the past. (Remember, start nothing in any area before July 1.) The entire four weeks ahead will contain two caution flags: 1) your "heavy" money (investments, debt, etc.) is opposed or in conflict with your "daily" money (paycheck, spending, etc.) If in doubt, favour the "heavy." And 2) friends or your social group might cause money-losing events (e.g., you go to that party, and miss a "come to work" phone call). Lie low, rest and contemplate (don't plan, as plans will change) Monday/Tuesday. All's well. Despite your quietness, your charisma begins to climb, now to mid July. Love's glances might come your way. Your energy and magnetism get a boost Tuesday to Thursday midday. Take care – look before leaping Tuesday, when appearances are deceptive. A surprise is in store this week – either two friends fight, or you are thrown into a romantic adventure.

CANCER   June 21-July 22
Remember, start nothing new before July. You'll be tempted, as your increasing energy will try to propel you into new starts and projects. (Your energy and charisma surge now into late July.) But for the next 9 days, use this extra energy for neglected tasks and ongoing ventures – and, perhaps, to collect favours owed to you. You will hear secrets or engage in some light research now to mid-July – also, the government or an institution will favour you, proffer aid or accept your "explanation." (In June, this will likely involve a past/ongoing situation.) Sunday/Monday bring social delights, optimism, popularity, entertainment and light romance. Retreat briefly Tuesday/Wednesday – rest, contemplate, deal with government, institutions, neglected obligations, be spiritual, charitable. Fuzzy thinking, deception mark Tuesday. The whole midweek period can trigger a disruption in your career or home (at root, a complicated conflict between them) – be cautious, slow to react. Your energy soars Thursday afternoon to Saturday – use it to impress someone, and to handle unpredictable "higher ups."

LEO   July 23-Aug. 22
A month of quietude, solitude, retreat and rest begins. Contemplate, meditate, re-connect with your spiritual side. Be charitable (or, if you're broke, scoop up a little charity). If you're desperately seeking employment, try the civil service, institutions, administrative venues, warehousing or assembly lines. You'll probably leave such a position within a year or so, as you've begun during a Mercury retrograde, but it helps meanwhile. (Remember, in general start nothing before July.) A lot of Leos feel low on luck now – but this truly is the darkness before the dawn – mid-July will start a year of great good fortune for you. (Now, don't email me if it doesn't start with fireworks right away! Later-born Leos might have to wait months for the peak of this luck: but it will be there, even earlier!) The 9 days ahead, especially June 26 to 28, are an excellent time to review the past, to reminisce, even back to childhood: particularly examine your friendships. Be ambitious, deal with bosses, VIPs Sunday/Monday. Hope and happiness arrive Tuesday/Wednesday – DON'T invest. A love, legal, travel, media or educational "surprise" might come. Drive carefully. Rest, retire Thursday eve to Saturday.

VIRGO   Aug. 23-Sept. 22
Start nothing before July. Instead, reprise the past (especially in career) and/or support and protect ongoing ventures. Bosses, parents and authorities favour you this Monday to July 17, but don't ask favours, nor present proposals, nor even plan any actions, until July. The weeks ahead (including the present one, and especially this Thursday eve to Saturday) bring a beautiful flow of friends, popularity, optimism, flirtation and light romance, entertainment/partying, and wish fulfilment. You'll be happy! (The trick with happiness is, when you find it, when it occurs, notice how, why – then keep these "conditions" in your mind throughout the year, to help your life trend this way.) Intellectual pursuits, far travel, culture, religion, media contacts, legal affairs are slated Monday/Tuesday – all's well. Tuesday to Thursday afternoon features career, ambition, dealings with authorities – these remain "good," but take care with money, investments, sex, and health (especially nervous system) – and driving.

LIBRA   Sept. 23-Oct. 22
The month ahead accents ambition, reputation, worldly standing, relations with bosses, parents, VIPs and authorities. You'll face one or two challenges in this arena in early July (3, 4, 8) but they are challenges you have already noticed. This week, you progress toward success on the work front, perhaps you'll build to a major intuitive insight or inspiration: higher-ups, too, will be watching and approving. Remember, don't start any projects or proposals before July. At present, it is more that you're building a good base or supply of goodwill that will help you overcome those early July challenges. Sunday/Monday bring secrets, mysteries, sexual yearnings, financial ideas. All's well – research, be a detective. (E.g., why did your finances falter in 2013 and late 2012?) Midweek brings a mellow, wise mood, and intellectual, cultural or travel pursuits.  Allow for fuzzy thinking Tuesday, and a disruptive event – could be anything from a fender-bender to  a fight to a sudden idea, even – it's possible – suddenly falling in love! (Be careful with ALL these.) Thursday eve to Saturday concentrates your ambitions and status relations. Be prepared for challenges/disruptions Friday daytime/night – but before and after good strides can be taken.

SCORPIO   Oct. 23-Nov. 21
Remember, start nothing new before July, especially in finance, investments, or intimate commitments. (These zones will be sweet and/or lucky now to mid-late July, but again, it's best to wait until July.) A month of intellectual pursuits, higher education, publishing, far travel, legal affairs and gentle, perhaps wedding-bound love commenced yesterday (June 21).  This trend swells Thursday afternoon to Saturday – and usually would be a good time to start something. However, this time, look for something from the past to "re-start." Earlier, Sunday/Monday bring relationships, co-operative ones. Be diplomatic, eager, and other-oriented for the best results. Midweek emphasizes finances, sex, mysteries and investigation (from detective work to health diagnoses). DON'T invest, don't promise, sign or commit. It's difficult to focus Tuesday; Wednesday your work and management skills operate at peak efficiency. But there's a disruptive "worm" in all this – be careful with health, around machinery and with electricity. Thursday eve to Saturday starts well and ends well, but be cautious with speech, driving, machines Friday.

SAGITTARIUS   Nov. 22-Dec. 21
Continue to avoid new starts, projects, relationships before July. The weeks ahead emphasize life's depths, mysteries, intuition and subconscious promptings, sexual yearnings, financial dealings, lifestyle changes, research, health diagnoses, commitment and consequence. (But before July, commit to nothing, change nothing.) An old flame might return, one who excited you on a deep or physical level. Now to mid-July, relationships thrive in an atmosphere of affection and grace. Tackle chores Sunday/Monday – you'll make headway during these smooth days. Relationships confront you midweek. But wear your "alert" antennae: Tuesday contains fuzzy thinking (you forget or worry about security); and the midweek period can trigger a sudden cleft or disruption in a link – or the opposite, a sudden romance, "love at first sight." Trouble is, down the road this romance could be as jumpy as a mouse in a bag. Remain calm. Wednesday morning provides splendid solutions if you're friendly and assertive. Thursday eve to Saturday brings those depths, finances, yearnings, et al, I mentioned earlier. Careful dawn to midnight Friday; otherwise, this is an enlightening, intriguing period. If a former investment opportunity returns Sat. afternoon, eve, grab it.

CAPRICORN   Dec. 22-Jan. 19
Remember, Cap, start nothing new before July. The general accent for the weeks ahead lies on relationships, relocation, dealings with the public, negotiations, litigation, and opportunities (but in June, make sure the last are ongoing or from the past). Your workplace becomes pleasant, even affectionate over the next few weeks. A former job role or task could return this week. Romance, pleasure, beauty, and a wee winning streak visit you Sunday/Monday. Tackle chores Tuesday to midday Thursday. Protect your health, eat and dress sensibly. Be careful around water, electricity, home repairs, machinery – and higher ups. A sudden choice might confront you, between ambition/career, and home/security. Wednesday, dawn onwards, lets you solve practical problems. Those relationships, relocation themes, negotiations, et al (mentioned above) come into bas relief Thursday eve to Saturday. Friday afternoon to midnight (PDT) might contain a few frustrations or uncooperative people, but before (casual) and after (profound) this interval, relationships thrive. All's well that ends well.

AQUARIUS   Jan. 20-Feb. 18
A month of chores, health concerns and caring for dependents begins now. Eat, dress sensibly. Don't start any new work projects (nor any projects) before July – don't buy machinery, either. Your drudgery will be relieved by a sweet streak of beauty, pleasures, and romantic "possibilities." An old flame might return before July, or a former sports/game involvement might return briefly. Sunday/Monday are for rest, being with family, puttering around the house and garden. All's easy – take some deep naps. Midweek brings romantic urges, beauty, pleasure, risk, and a small winning streak. (Friendly poker, yes; Vegas, no.) Take care – friends might fight; your lover might also fight someone (if so, look into the motives, and into your lover's fidelity). Drive carefully, practice safety around machines. Fuzzy thinking Tuesday, but good, solid solutions/accomplishments Wednesday morning (PDT). Thursday afternoon to Saturday emphasizes everything this month ahead is about: work, employment, health, and caring for others. Friday afternoon-night needs care, slow objective thinking, but before and after all runs smoothly. A big job might arise Saturday (pm probably).

PISCES   Feb. 19-March 20
The weeks ahead feature romance, charming children, beauty, pleasure, creative urges and risk-reward – with the reward much higher than the risk. This area has been quite lucky or expansive for you the last 12 months, and the month ahead "doubles the luck" in some ways. Express yourself. If you're attracted to someone, tell them so. (But wait until July to start any brand new relationship – or project.) A former home, neighbourhood or child/parent might return this week. Your home will be a place of affection and forgiveness to mid-July. Errands, communications, paperwork, details, siblings and casual acquaintances are slated Sunday/Monday – all's smooth. Midweek is a different matter: a disruption or surprise opportunity (grasp it at your peril) can burst forth in income, shopping, finance, investment, debt and sexual/intimate zones. Otherwise, this short period supports "home things" – family, garden, real estate, security, nutrition, parenting, etc. That monetary disruption (if so) can be "cured" by assertive action Wednesday forenoon (PDT). The main focus of the weeks ahead – romance, beauty, creativity, etc. – reach a bit of a peak Thursday afternoon to Saturday. Take care Friday, noon to midnight. Someone might be jealous.
The End.
Disclaimer: Tim is not a lawyer, medical doctor nor financial advisor. Though astrology addresses all these fields, you are advised to discuss Tim's advice with the appropriate expert before acting.