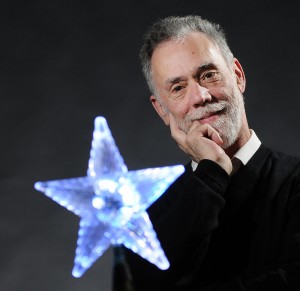 Note: this is NEXT WEEK'S forecast. To read the present week's column, please scroll down to "RECENT POSTS" on the right margin, and click on "June 12 – 18, 2016."
ALL TIMES/DATES ARE PDT (Pacific Daylight Time Zone). PDT is 8 hours "before" Greenwich (England). (As long as Britain is also on Daylight time.) For example, when it is noon PDT, it is 8 pm in England – and 4 am the next day in China.) The "World Clock" in the right margin gives you some clues. (You can also Google "time zone converter.")
START NOTHING: 4:02 am to 4:55 am Mon., 1:57 am to 1:08 pm Wed., and 8:48 am to 7:30 pm Fri.
PREAMBLE:
TO ALL READERS: I am inserting this here because many people read a week ahead. The following warning applies to the week of June 12-18, NOT the present week. I might be wrong, but I'd be very careful with stock markets worldwide June 12-18.
Well, it looks like Hillary vs Trump, but I indicated before I wouldn't try to predict a winner in the U.S. presidential election before the conventions.
I have just hung up the phone. I was on it for 90 minutes, waiting for my telephone/internet/tv provider to answer. The provider: TELUS. The service: atrocious. Absolutely abysmal. Then they send me a "survey" that wants more personal information from me than the Canada Census. 90 minutes. TELUS is a corporate thief. They steal my time.
WEEKLY FORECASTS:

 ARIES   March 21-April 19
A month of domestic concerns starts now. Sunday's mellow, wise, and could bring romance and/or a bunch of friends. However, I'd be wary of starting a new relationship, as future communications could be difficult. Monday dawn (PDT) to Wed. noon brings career tests, status reviews, ambitions and relations with higher-ups or authorities. Monday morn frustrates, delays, and confuses. But this afternoon through Tues. tosses luck your way, especially in career, money, earnings, employment and machinery. Wed. ain't so easy – beware misdirection or contract difficulties at work. Happiness visits Wed. afternoon to suppertime Fri. – social delights, crowds, popularity, entertainment and flirtations arise. (But realize your general mood is restful, not buoyant.) Retreat Fri. night and Sat. – rest, contemplate, examine your pathway to this point, and plan for the future. In those plans, don't cross moral or legal boundaries.

 TAURUS   April 20-May 20
The weeks ahead bring you a busy but not hugely important schedule: meetings, errands, paperwork, messaging, travel, applications, etc. Some of you changed homes 1-2 years ago. These weeks would be a good time to explore your new city/hood, really get to know it. Or, you might be showing a friend the sights. Sunday's for secrets, research and financial urges, sexual temptations. I'd skip the last, because obstacles will arise to stymie a new love relationship. But the rest succeed very nicely (best before 5 pm, PDT). A mellow, wise mood drifts over you Mon. to noon Wed. – chase intellectual, travel, legal, cultural, media or love goals Mon. pm through Tues. Before and after this, hindrances arise. Be ambitious Wed. afternoon to Fri. suppertime. Thursday's best, especially for money-via-work, and for writing or speaking to a higher-up to sing your own praises, ask for a raise, etc. Wed. (disagreements) and Fri. (someone's enmity?) need caution. Happiness pays a visit Fri. night, Sat. – you could fall in love (or more likely, flirt successfully) but realize this one is not for intimacy (sex).

 GEMINI   May 21-June 20
Chase money during the weeks ahead, Gemini.  Seek a pay raise, cultivate new clients, purchase major items, sell unwanted ones, etc. Take care of your possessions. A good few weeks for rote memory work/learning. You might begin a sensual affair, but realize it might only echo love, not become it. Don't make promises that you might break (or wish you could) when a real, deep attraction arrives (this autumn to autumn 2017). Sunday's for relationships – you can make a good new friend, or start an affair with someone different in age. If a new bond interferes with your career situation, let it – until May 2017, don't let career demands take away from other pursuits, because the career direction will yield the least reward. Monday dawn (PDT) brings depths, secrets, investigation, sexual yearnings, financial urges, medical diagnoses, commitments and consequence. Make those commitments Mon. noon through Tues., not Wed. Wednesday pm to Fri. suppertime brings a wide view and understanding, compassion, intellectual, media and travel success, cultural venues, and love. Choose Thurs. for action – especially for communicating. Prestige relations, worldly standing, career and ambition fill Fri. night, Sat. – all's well, march forth – but don't expect co-operation, and don't act surreptitiously!

 CANCER   June 21-July 22
Sunday's for work and daily health concerns. You'll get things done, especially in computers, electric appliances, social "work." Your efforts could give your career or status a boost. Monday dawn (PDT) to Wed. noon bring relationships, friends and enemies. It's all friends Tues., so charge ahead, join, co-operate, seek help. (Mon. and Wed. mornings aren't as good – sluggish response or rejection Tues. am.)  But something else occurs: your energy starts to rise now, you start to get your way, people call, your charisma grows – for four weeks, starting late Mon. Use this period to start important projects, to impress important people, to seek love. You'll be the leader! (You might attract someone secretive yet friendly, inscrutable yet empathic.) Dive into mysteries Wed. noon to Fri. suppertime. Look under the carpet, open doors, ask questions. Your link with someone can grow deeper and stronger Thurs. You might commit to more intimacy, or commit funds to an investment. Take care Wed. afternoon (disagreement) and Fri. (save routine tasks for this day). Friday night, Saturday bring wisdom, a mellow mood, intellectual pursuits, higher ed., far travel, cultural and media concerns, and love. Much goes well here, but keep an eye on "long term" consequences. (One you meet before Sat. mid-afternoon will not make a good partner.)

 LEO   July 23-Aug. 22
Sunday's romantic, creative and pleasure-filled – you could fall in love. But if you do, realize this is happening very late in the game, and a few minor obstacles could knock it away. These obstacles could appear as soon as Monday morning (possible disagreement over sex or assets).Tackle chores and your health needs Mon. dawn (PDT) to Wed. noon. (Mon. noon to Tues. midnight most productive.) You might find you tire more quickly than usual – Monday afternoon starts a month of weariness, recuperation, quietude/solitude, and contemplation. Avoid competitive situations. Plan, be charitable, spiritual and observant. This will be a good month to deal with civil servants ad institutions, to assume a management mantle, to handle finances and to seek advice, an agent or therapist. Relationships confront you Wed. pm to Fri. suppertime – possible argument Wed., but easy agreement Thurs. Friday's a dud. Mysteries demand research or investigation Fri. night, Sat. You might be sexually attracted to someone who isn't free – otherwise, intimacy looks possible (sex good, romance sluggish). Don't gamble Sat!

 VIRGO   Aug. 23-Sept. 22
Spend a quiet Sunday at home, in the 'hood, or in nature. A good day to examine and revise your finances, or to snuggle with your spouse. You're facing some important questions about your career and worldly status. One clue: don't measure nor try to aid your status, success with a relationship. ("Marrying up," for example, would be a mistake – any time before mid-May 2017.) Monday afternoon (PDT) you begin a whole month of happiness, flirtation, popularity, optimism and sweet luck! The first evidence of this occurs quickly, as romantic, creative and entertainment doors open Mon. dawn to Wed. noon. Act Mon. afternoon through Tues. for best results. A flirtation could become a love affair. Tackle chores Wed. pm to Fri. suppertime. Wednesday's argumentative, but you'll accomplish a good pile of work Thurs. (DON'T invest this night into Fri. morn.) Relationships please, amuse, challenge and excite you Fri. night, Saturday. Two potential flaws: 1) a new love might conflict with your home situation, and 2) a new person could be a bit of a trap: be sure your own interest is pure, honest and free of ulterior motives. If so, love could blossom!

 LIBRA   Sept. 23-Oct. 22
Sunday's happy, social, and you feel optimistic about the future. Someone might flirt; a love affair might start. But it's starting at the wrong time: the next four weeks pull you away from romance, into career, work and ambitious projects. This "impediment" begins as soon as Monday. Still, you might find career, work, etc. are slow to "gear up," as Mon. dawn to Wed. suppertime bring a brief weariness and a "domestic yearning." So take a deep nap or two, to regather your energies for the strenuous days ahead. Monday morning nixes legal, learning and travel plans. This pm, through Tues., supports you, rewards efforts. A government agency or grant might play a role. Wed.'s a dud. This afternoon to Fri. suppertime tweaks your romantic sensors and supports creativity, self-expression, and pleasure. Wednesday's argumentative or yields little in love; Thursday aids love, especially with a Gemini, and Friday's a dud. Tackle chores and health concerns Friday night and Saturday. You'll get a lot accomplished until Sat. about 2 pm (PDT) then obstacles interfere.

 SCORPIO   Oct. 23-Nov. 21
Chase or earn money Sunday, Scorpio. Buy/sell – but restrict your purchases to smaller, routine items (or possibly electronics). Don't pay high prices. Monday dawn to Wed. noon brings errands, visits, trips, messaging, paperwork, casual friends and details. Mon. noon to Tues. midnight (PDT) offers success – and you'll meet or hear from a friend who raises your money hopes, or "advances you" by introducing you to a social or other group. Monday afternoon starts a whole month of mellow mood, thoughtful mien, intellectual prowess, cultural rituals, media, fame, far travel – and love. (You might – luckily – spend on tickets Tues. morn.) Turn your thoughts homeward Wed. afternoon to Fri. suppertime. Wed. could bring disagreement over money or assets, but Thursday's good – for money during a stable morning, and for love, sex, investments or research this pm. Friday's a bit of a dud for action, so just hug your mate, kids, and relax. Saturday's romantic, creative and "risk-on" as the financial pundits say. Affection greets you until about 1 pm (PDT) – then the waters grow murkier (examine your motives).

 SAGITTARIUS   Nov. 22-Dec. 21
Your energy, charisma and timing are excellent Sunday, Sage. Have a romantic, pleasurable or beauty-art filled afternoon/eve. However, this is NOT a good day to begin an affair, nor to seek co-operation from anyone, except perhaps an Aries or Aquarian. Your spouse might wonder why you're so "tough" – or so scattered. Monday begins an entire month of mystery, sexual yearning, power urges, financial hunches/actions, investigation, medical diagnoses, lifestyle changes, commitment and consequences. Your intuition will be strong, your subconscious close to the surface – listen to them for best results. All these (secrets, sex, research, etc.) meet obstacles Mon. morning and Wed., but Tues. brings success – perhaps great success, especially if you're doing these for your career, your boss, or simply to earn money. Errands, trips, messaging, paperwork and details, casual acquaintances fill Wed. afternoon to Fri. suppertime. Be curious, ask questions, read the paper. Wed.'s difficult, "out of joint" and no one co-operates. But Thurs. gives a green light to almost everything – especially to communicating with a spouse or lover. Friday offers little. This night through Sat. draws you homeward – go. Rest, hug the family, garden, etc. Affection shines before 1 pm (PDT) – and you might get a "yes" to a financial or sexual query.

 CAPRICORN   Dec. 21-Jan 19
Lie low, rest and think Sunday. Be charitable, especially with family and relatives (you'll get a money reward for this, after some time – but I shouldn't even say this, for you should not be charitable with a selfish motive.) Meditate. After a rugged morning of denial, delay and obfuscation, you finally see a bright star, a hope, or someone who raises your romantic antennae. By mid-afternoon (PDT) you enter four weeks of relating – love, marriage, business partnering, relocation, fame, opportunities and dealing with the public (a café, a shoe salesperson, deals with the public). Be diplomatic, co-operative, emphasize the needs/desires of others. You could face challenges, opposition, even enemies: but your co-operative attitude can disarm them. (So keep smiling!) Your energy and charisma rebound Mon. dawn to Wed. noon – not hugely, but enough to attract that special person. Tuesday's best for action. Monday pm is okay, but Wed.'s a dud. Wednesday afternoon (squabbles, philosophical disagreement) to Friday suppertime brings errands, friends, paperwork, bust little chores, trips and messaging. Thursday's best – you can, this night, gain common ground, agreement, with a partner or spouse (or spy a mate prospect – not recommended). Head for home or putter around the 'hood Fri. night and Sat. Sat. morn's sweet, mildly lucky – haunt the plant nursery, tell the kids a funny story, flirt with the neighbour. Subside, though, this afternoon. Rest, avoid starting a big project such as repairing the stairs.

 AQUARIUS   Jan. 20-Feb. 18
Be social, accept invitations Sunday – you're popular, optimistic and ready to flirt. A late, great wish might come true, perhaps in a communication. Don't chase new love this day nor Mon. morning – it will meet discouraging obstacles. Retreat from the fray Mon. dawn (PDT) to Wed. noon. Rest, recuperate, think and plan. The rest is important, for this week starts a whole month of chores, health matters, machinery and other such practical stuff. Better to start refreshed in body and heart, especially as one of those chores will be large and difficult – "heavy lifting." Tuesday offers a splendid investment, debt program, boudoir intimacy, life change or investigative discovery. (Applying for a mortgage? You'll get it if you hit the bank mid-morn Tues.) Wednesday offers little but disruptions and disagreements. One you first meet now will never co-operate. This afternoon to Fri. suppertime boosts your energy, charisma and effectiveness – use them to chew through tasks. Act after 4 pm (PDT) Wed., and all Thurs. (Thurs. night might bring romantic whispers, love, creative writing.) Friday's a dud. This night and Saturday bring money in and money out. Chase it, and spend, late Fri. night through noon Sat. – but draw back after this, as lemons and pitfalls abound.

 PISCES   Feb. 19-March 20
Be ambitious Sunday – introduce yourself to someone important, or write a proposal for the boss. You might earn yourself a management or committee position. (Though this will, in future, cause a bit of contention – home versus career/outside world.) Monday afternoon begins four weeks of pleasure and joy, romance and adventure, creative surges and speculative/gambling urges. You'll walk in the winner's circle! Listen, Pisces, EVEN IF you get shot down, the year ahead (until mid-May/17) will reward you every time you approach someone. At the very least, you'll feel more solid, more human and comfortable in your soul – even rejection will have this effect, you'll think, "Well, huh, I did it. I AM brave!" And what better time to pursue anyone than now to late July, when your romantic urges and your ability to express yourself, are high. This month (and/or the ten months ahead) might even end in marriage or vows. Mon. to Wed. boost your spirits and popularity, and could fulfill a wish. Tuesday's best – you could meet a future mate or good friend this morning. Retreat, rest, contemplate and plan your future Wed. afternoon to Friday suppertime. Be spiritual, charitable. Thursday's best (you could be admitted to management, or into a confidential meeting). Your energy and charisma soar Fri. night and Sat. – everything's good until Sat. afternoon, when a "No" might greet you. Earlier, love, romance, beauty blossom – try a little luxury gift for someone. This night, you attract admirers – again, the cosmos whispers encouragingly about marriage.
The End.
And my thanks once again to Diana Warwick, who wrote my column two years ago while I underwent surgery. Here she is. Ain't she cute?
(Her number for readings is 604-440-2317.)